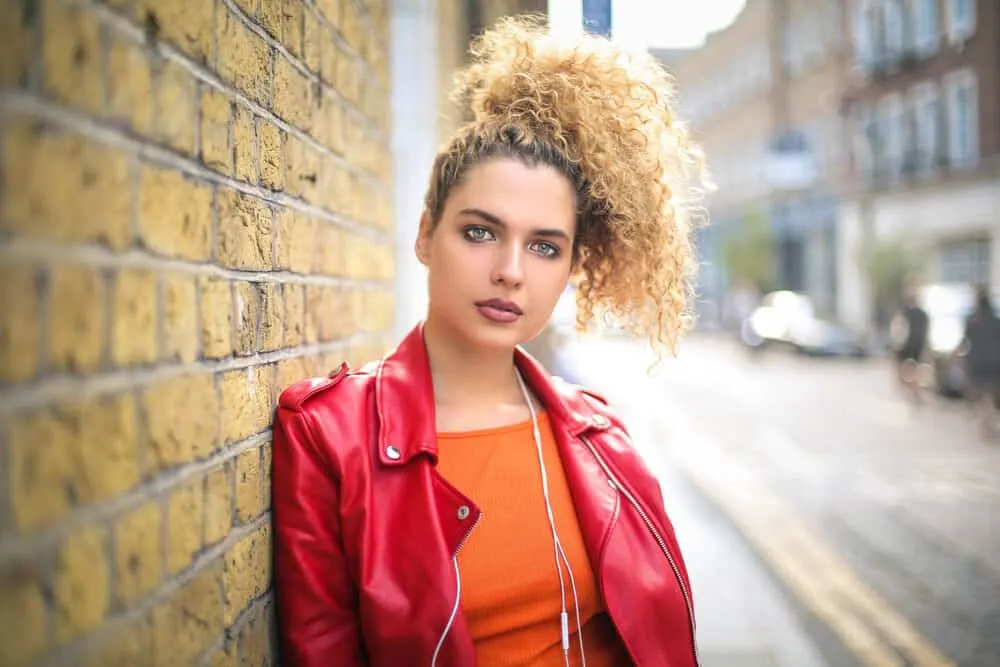 Changing your hair color is supposed to be an exciting time, but brassiness can quickly ruin the experience, as well as your hair.
Brassy results are more common than you think, so knowing what to do when it happens is essential. To help you out, we'd like to share with you everything you need to know about brassy hair and how to get rid of it.
What is Brassy Hair?
Brassiness refers to warm tones that appear in the hair after bleaching or dyeing it. It happens most often when going from dark hair to platinum blonde hair.
If you colored your dark hair a lighter color and you've got orange, yellow, or gold tones at the roots or lengths of your hair, then you're dealing with brassiness.
Why Does Brassiness Happen?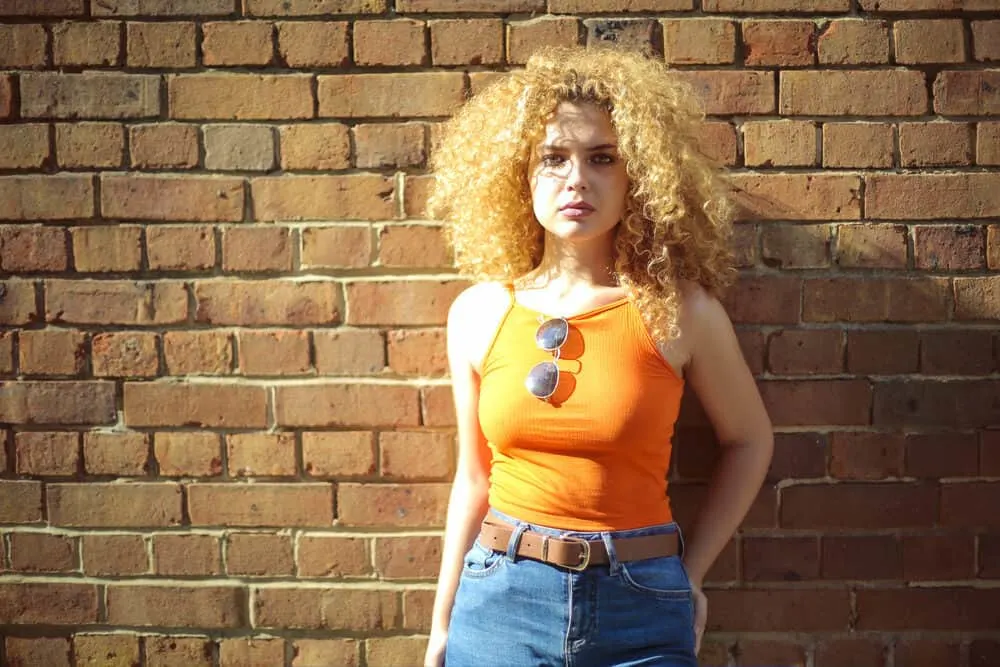 Now that you know what brassiness is, let's dive a bit deeper. Several things could be to blame for brassiness, and we'll cover each of them in this section.
Natural Pigment
By far, the most common cause of brassiness is leftover pigment in your natural hair. Hair dyes (used with hair developer) and bleach have hydrogen peroxide and ammonia in them, which work together to lift the natural color (i.e., natural hair pigment) out of your hair.
Dark hair has more pigment molecules, making it harder to lift evenly and entirely. When the pigment is only partially removed, you could end up with strands of hair that have a brassy look.
Hair Products Can Cause Brassy Tones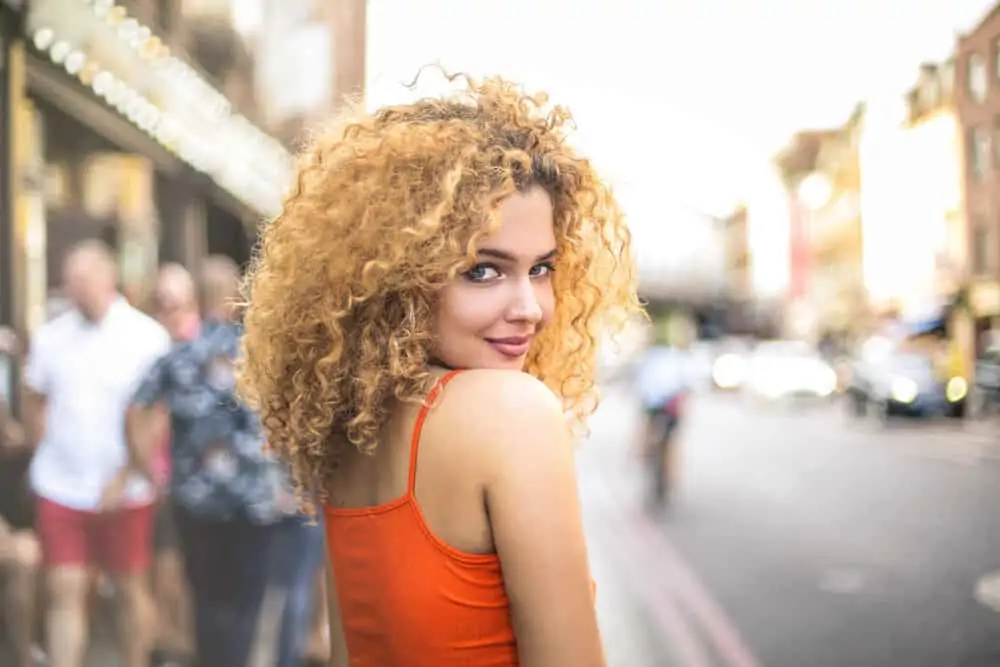 Sometimes, brassiness can be caused by using hair products that change the color of your hair.
For instance, when you use a shampoo or conditioner with a yellow or orange tinge, some of the colors could bind to your hair and make it turn brassy.
Fading Toner
If you've bleached and toned your hair, when your toner fades, you'll start to see the tones that the toner initially neutralized.
How to Get Rid of Brassy Hair
You may be surprised to find out that there are several causes of brassy hair. Yet, thankfully, there are also several ways to neutralize unwanted warm tones.
In this section, we'll share some tips for how to get rid of brassy hair (and avoid brassy hair altogether).
Use Toner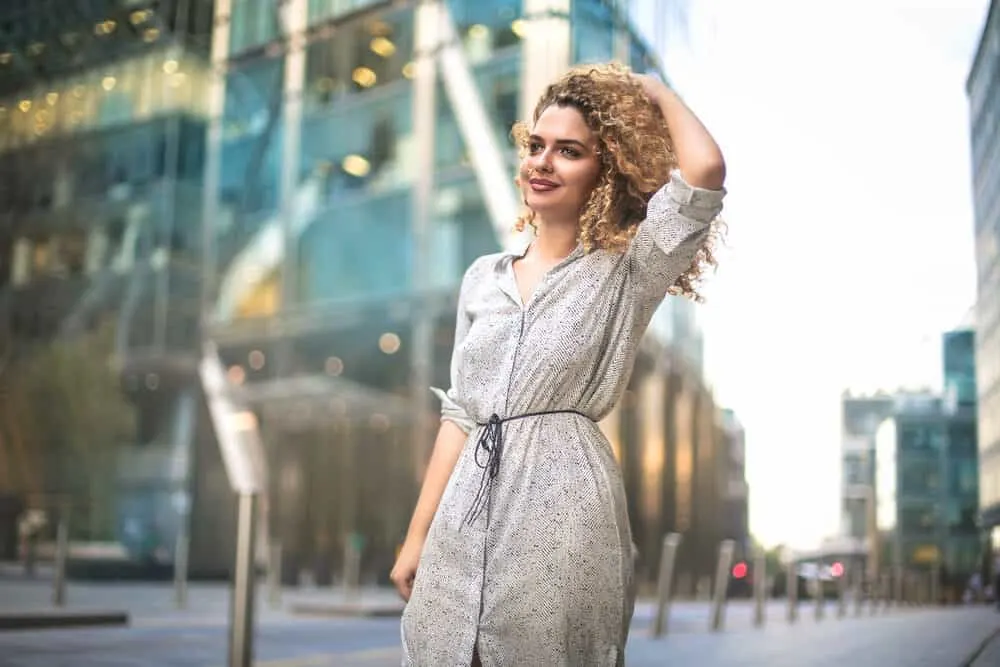 Hair toners are the ultimate go-to for getting rid of brassy hair. They are formulated to deposit color onto the hair to neutralize unwanted tones, from orange to yellow to gold.
Violet toners neutralize yellow tones, blue tones neutralize orange, and blue-violet toners neutralize gold.
The most important thing to consider when using toners to counteract brassy tones is to choose the proper toner based on the color wheel (read this article).
If your hair is honey blonde and you use a toner meant for light blonde hair, you may not achieve your desired results.
So, as you're choosing a toner, read the instructions on the box to find out how light your hair should be prior to using it.
Here are some general instructions for how to use a toner to neutralize brassiness:
Mix the toner with the developer according to the instructions on the packaging. Oftentimes, you'll need to mix 1 part toner with 2 parts developer. Also, you have a couple of choices when it comes to developers (10-volume or 20-volume). If you want the results of the toner to last, use a 20-volume developer. If you prefer temporary results, a 10-volume developer is best. There are stronger developers (like 30-volume developer), but we don't recommend using 30 volume or higher for this purpose.
Once the two parts are thoroughly mixed, use a tinting brush to apply the mixture to your hair. Focus on the brassiest parts of the hair.
Allow the toner to process for up to 45 minutes. Follow the instructions on the box for the best results.
After the toner is done processing, baby your hair with a moisturizing shampoo and some conditioner. If your hair is especially dry, deep condition it to replenish the moisture lost during the toning process.
Purple Shampoo: Color Depositing Shampoo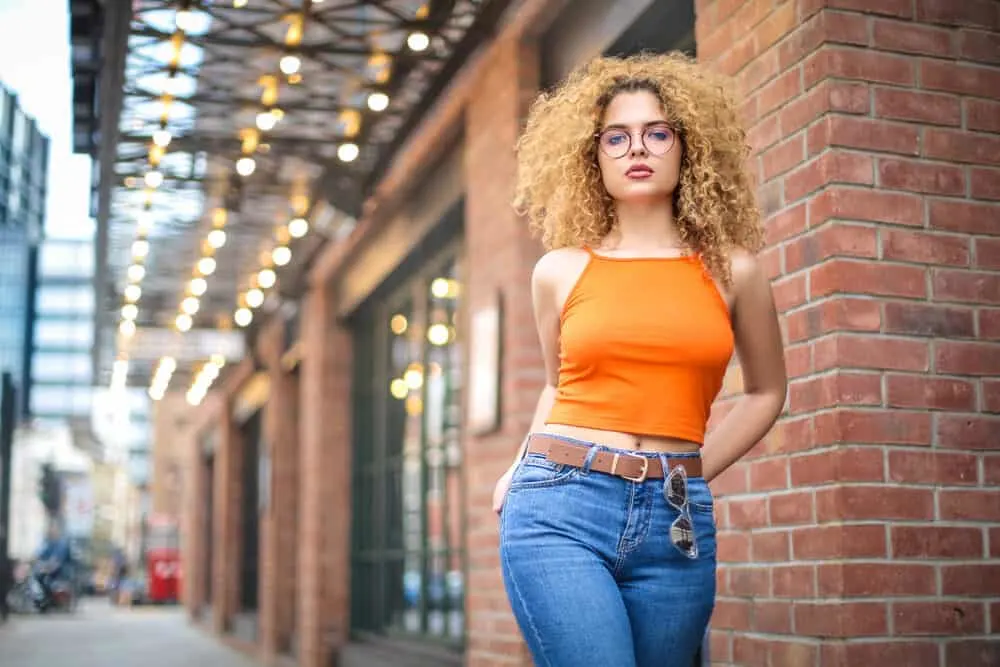 Often, the first thing that people reach for to counteract brassiness is color depositing shampoo, namely purple shampoo (or a purple hair mask).
This is a good idea if you have unwanted yellow tones. But if your hair looks orange or gold, blue or blue-violet shampoo would work best.
In most cases, all you need to do is apply the shampoo to your wet hair, massage it in, and then wait a few minutes for the shampoo to do its work. However, some shampoos may require you to take slightly different steps, so we urge you to follow the instructions on the bottle.
Natural Remedies
There's a natural remedy for everything – brassy hair included. Here are some natural remedies you can try to fix brassy hair.
Apple Cider Vinegar (ACV) Spray
Some use apple cider vinegar (ACV) to get rid of obnoxious yellow, orange, and gold tones and see great results. If you want to give this remedy a try, take the following steps:
Mix one part ACV with two parts water and put the mixture in a spray bottle.
Part your hair into four to six sections and secure them with alligator clips.
Working one section at a time, spray your hair down with the vinegar mixture.
Allow the vinegar spray to process for 5 to 10 minutes.
Rinse your hair thoroughly to remove the mixture and get rid of the smell. If you want to shampoo your hair, you can do that as well, but it's not necessary.
Baking Soda Toner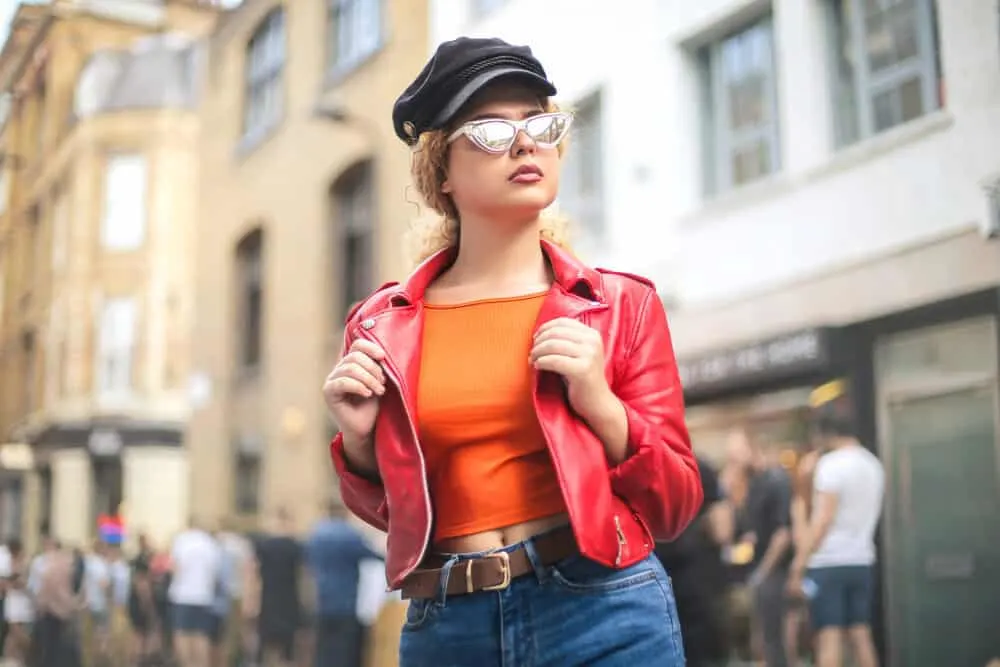 Baking soda is known to lighten hair, which is why it can be used to lift brassy tones from your hair.
To make baking soda toner, you'll need baking soda, shampoo, blue food coloring, and purple food coloring. Here are the instructions to follow for this remedy:
Make a paste with 1 tsp of baking soda, a few drops of blue and purple food coloring, and enough shampoo to cover all your hair. If the mixture seems a little dry, add a bit of water. If your hair is yellow, add more purple food coloring than blue, and if it's more orange, add more blue food coloring than purple.
Apply the paste to your hair and massage it in.
Allow the paste to sit in your hair for about 10-15 minutes.
Rinse the paste out thoroughly.
If your hair feels dry, condition or deep condition it.
Lemon Juice
The acid in lemons is known to lighten up the hair. To make the brassy portions of your hair less noticeable with lemon juice, you'll need lemon juice, water, a spray bottle, and honey. Here are the steps to follow:
Add a cup of water, 2 tsp of honey, and ¼ cup of lemon juice to a spray bottle.
Shake the bottle to mix the ingredients thoroughly.
Spray the mixture onto your hair, paying particular attention to the brassiest parts.
Leave the mixture in your hair for at least an hour.
Wash and condition your hair.
These natural remedies have not been proven effective by experts, but people all over have tried them and gotten positive results. Given that they're affordable and don't require much work, it wouldn't hurt to give these remedies a try.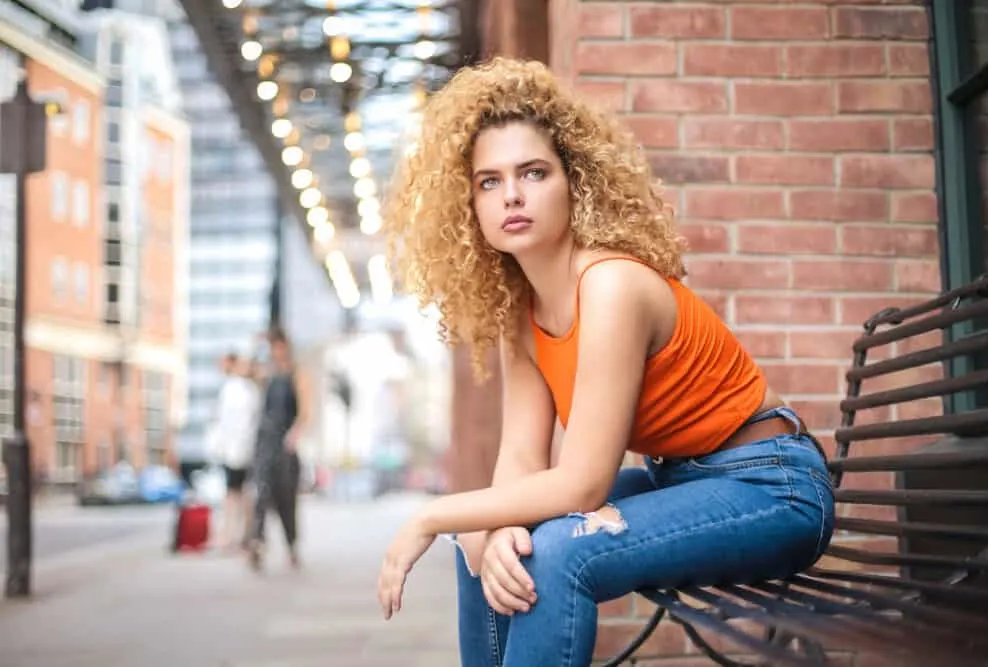 Consult a Professional Colorist
Some hair color issues cannot be fixed at home, so it's essential to know when to see a professional. If you've tried the above tips and your hair is looking the same or worse, it's probably time to reach out to a professional.
They may give you some suggestions for how to fix the brassiness at home, or they may ask you to come in to fix your colored hair.
Dealing with brassy hair can be frustrating, especially if you don't know what to do about it. But with the information and tips in this article, you can neutralize those brassy tones and unlock your best hair color yet!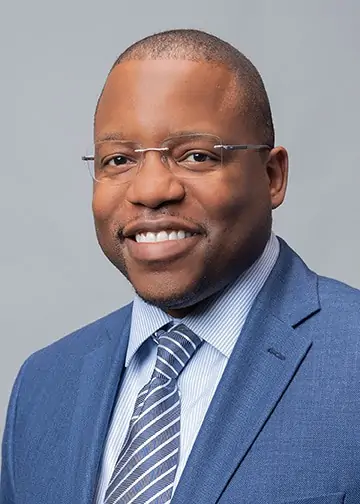 Kenneth Byrd, with a BS in Accounting and Management Information Systems and an MBA from the University of Alabama at Birmingham, has over 15 years of experience and is a recognized authority in hair care. Co-founder of Curl Centric® and Natural Hair Box, Kenneth has dedicated himself to promoting ethical and scientifically-backed hair care practices. Rigorous editorial guidelines, industry recognitions, and features in numerous media outlets evidence his expertise. Kenneth's commitment to transparency, quality, and empowerment has positioned him as a trusted voice in the field, empowering readers to confidently embrace their natural beauty.