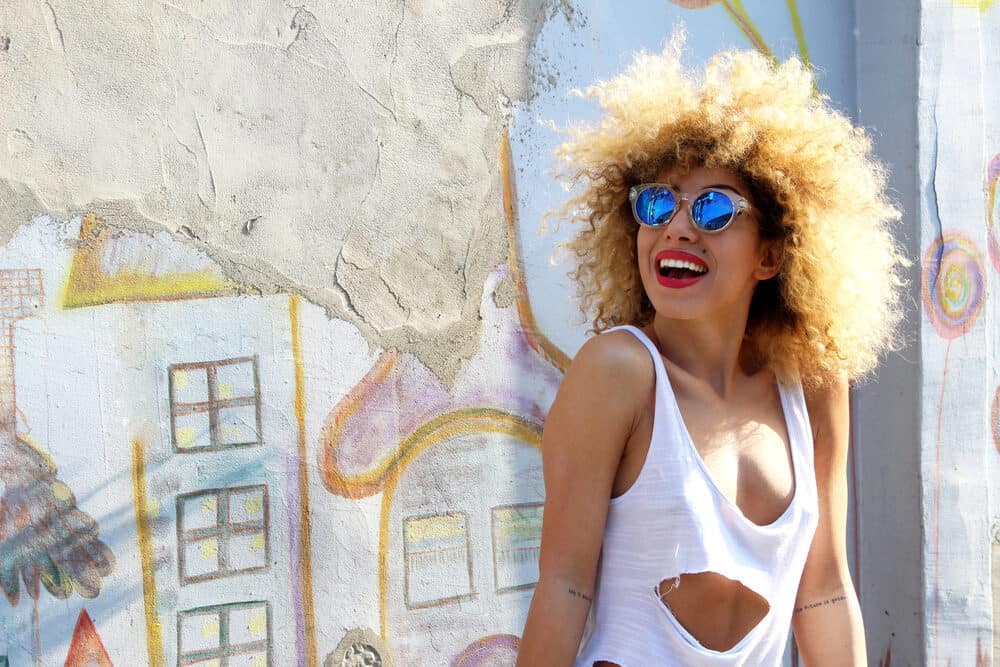 Are you considering toning your hair with Wella T14? It's a big decision to make since the wrong toner can leave you with an unflattering shade of dark blonde hair.
Chances are you're wondering what will happen to your hair if you select Wella T14 toner – allow us to fill you in!
In this article, we'll tell you all about Wella T14 before and after expectations, revealing precisely what you can expect from the toning process to the color result. Let's get into it!
What Is Wella T14 Toner?
To get started, we'd like to introduce you to some basic information about Wella T14. Wella T14 is a hair toner designed to penetrate the hair shaft and deposit a pale ash blonde hue into the strands.
When used with a 20-volume developer, it becomes permanent, and when used with a 10 volume developer, it's semi-permanent.
The toner has a blue/violet base that neutralizes gold and orange tones in bleached hair. Per the manufacturer, this Wella color charm toner should be left on the hair for up to 30 minutes.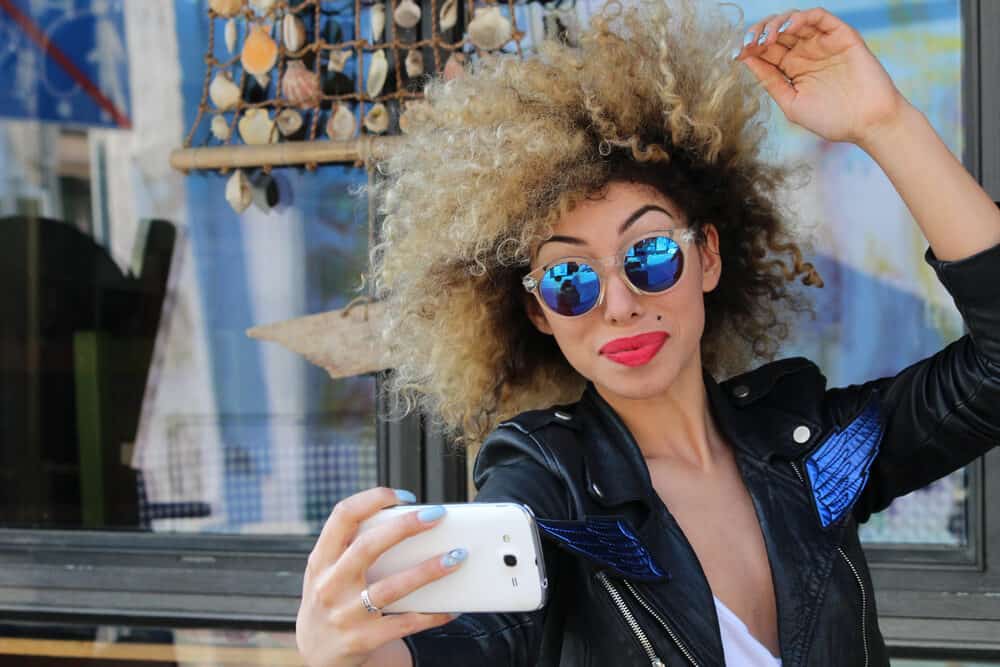 Before Applying Wella Toner
Of particular importance are the color of your natural hair and the tones that you'd like to neutralize. Often, after bleaching your hair blonde, your hair could end up with some wonky tones in it, like yellow, orange, or gold.
People who use Wella T14 usually have orange or gold tones that they'd like to remove. So, before applying Wella T14, your hair may look blonde but have some hints of orange or gold that keep it from being great.
After Applying Wella Toner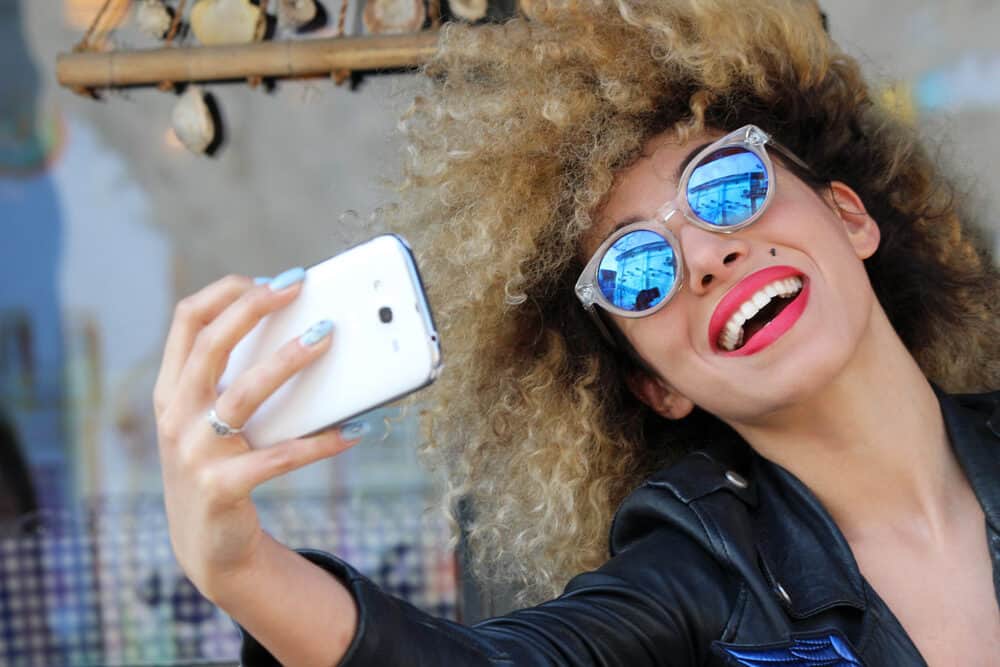 Now, let's get into the "after" portion. Here are some things you can expect from Wella T14 after it's done processing:
The hair color will appear to be more evened out.
Your blonde will look considerably more ashy and gray and even have some silvery tones.
Since the warm tones will be reduced, T14 will make your hair look cooler.
There won't be any prominent purple or blue undertones left in your hair after the toner is done processing.
You may get over-toned hair if you leave T14 on your hair for too long.
While processing, your hair may look a dark grayish purple, but don't worry – this will go away once you rinse the toner out.
The lighter your hair is, the lighter the toner will turn out.
HOW TO TONE PLATINUM BLONDE HAIR AT HOME | Wella T14 | bye yellow/brassy tones
This YouTube video shows how Wella T14 took a woman's hair from a goldish color to a beautiful platinum blonde.
HOW TO TONE BLEACHED HAIR AT HOME | WELLA T14
You can also take a look at this video demo showing what Wella T14 did to someone with yellowish-orange tones in their hair.
How I Bleach and Tone My Curly Hair at Home | NO ORANGE/BRASSY TONES
And, for super orange hair, check out this video, where T14 is used on curly hair.
The health of your hair is extremely important to consider after toning your hair with T14. The toner requires you to use either 10 or 20 volume developer.
If you use it with a 10 volume developer, you won't likely notice any negative changes in the health of your hair.
If you do use a stronger developer, it could leave your hair dry and even brittle. So, we recommend that you only tone (or bleach) your hair if it's in really good condition.
If you use Wella T14 with a 10 volume developer, it will fade every time you wash it, and within weeks, your hair will begin to look brassy again. But if you make it permanent with a 20 volume developer, it can last a few months.
Will Wella T14 Give You the Results You Desire?
Wella T14 may be able to give you the results you desire but to determine that for sure, you must assess your natural hair's starting shade and the characteristics of the toner you're considering.
If your natural hair has yellow tones that you want to neutralize, T14 is not the best choice. Instead, you should consider T18, which is formulated to neutralize light yellow tones.
For annoying light orange or gold tones, T14 is your best bet. It will leave your hair a beautiful ashy blonde color with delightful silver tones.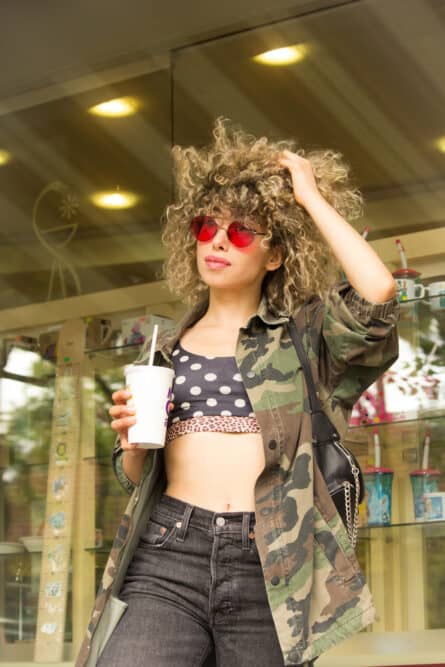 How to Tone Your Hair With T14
Now that you know what to expect with T14, we'd like to give you some helpful tips for achieving the best results:
Before you start, make sure that your hair is the right color. Wella T14 is meant to be used on hair that's been pre-lightened. For the best results, it should be lightened to at least a level 9. So, if your hair is not light enough, you'll need to opt for a different toner or bleach your hair until it has reached the correct level.
Examine your curls. After bleaching any hair, there could be some protein loss, moisture loss, and even breakage. If you notice any problems with your hair after bleaching, toning is not the best thing to do. Give your hair a rest, deep condition it often, and then consider toning it when it's in better condition. If you have no other option, you can apply a direct-dye semi-permanent color to your strands – it won't cause any additional damage to your hair.
Don't apply it to dry hair. To get the best results with Wella toners, you should always apply them to slightly damp hair. After you're done with the bleaching process or washing your hair, dry your hair with a microfiber towel, and you're ready to tone!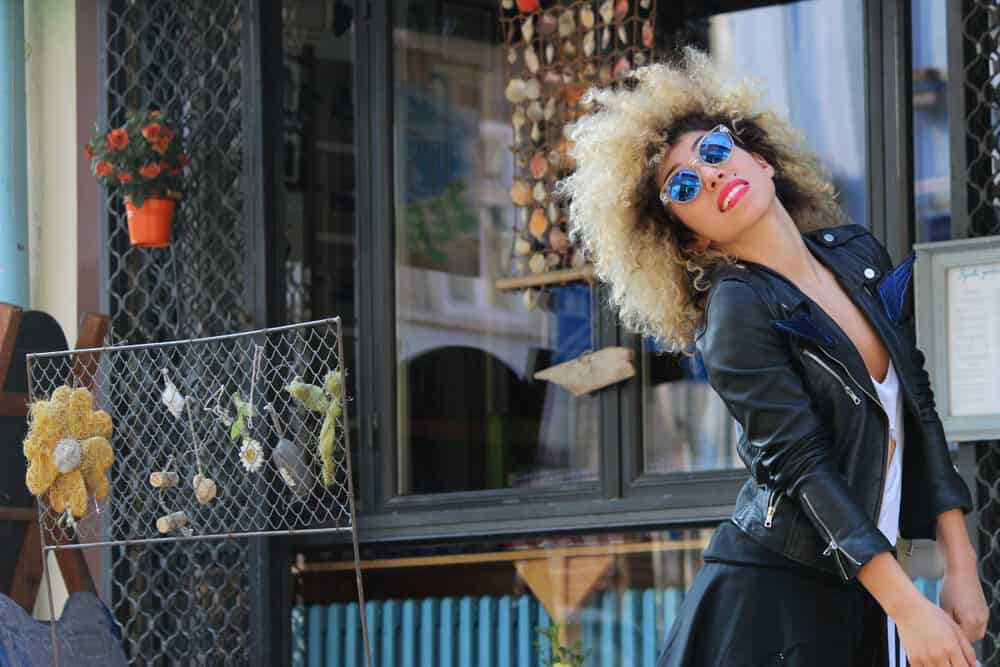 The above tips will prepare you for toning, but there's a lot more to know about toning your hair with T14 or any other toner.
Here are some step-by-step instructions to follow for an effective toning session:
Gently detangle and section your curls into 4 equal sections to make your hair easier to manage.
Mix up the toner according to the instructions on the packaging. Decide whether you want to use the toner with 10 volume or 20 volume developer and then start mixing. The ratio for mixing is 1 part toner to 2 parts developer. For best results, use Wella brand developer. Here's a bundle with both the Wella T14 and Wella 20 volume developer.
Apply the toner to your hair with a tinting brush in small sections. You should apply it quickly so that all of the hair will process evenly. But at the same time, ensure that all of your curls are covered. Start applying the toner to the back sections and then move to the front sections.
After all of the hair is covered, set a timer for 10 minutes and wait. After the 10 minutes are up, check your hair to see if it has changed to your desired tone.

To check whether your hair is sufficiently toned, wipe away some of the toner from one of your curls and look closely at your hair. Reapply the toner if there hasn't been sufficient color change. Re-check your progress as you see fit. Don't leave the toner on your hair for longer than 30 minutes.

Once you've achieved the level of lightening you desire, rinse out the toner.
Follow your toning session up with a deep conditioning treatment to preserve your hair's health.
T14 is a high-quality toner – many call it a miracle in a bottle, but just because it worked for someone else doesn't mean that it will work for your hair.
Still, if you have lightened your hair to the correct level and want to neutralize orange or gold tones to achieve a beautiful ash blonde shade, Wella T14 is a great option to explore.
Related Articles:
We hope that this article is helpful to you, enabling you to decide whether Wella T14 is the toner to give you the bleached blonde hair you've always dreamed about.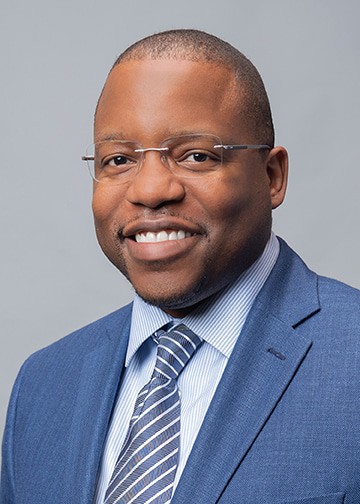 Kenneth Byrd holds a BS in Accounting and Management Information Systems and an MBA from the University of Alabama at Birmingham. He is a serial hair blogger that has been writing about hair care since 2008, when he co-founded Curl Centric and Natural Hair Box. Curl Centric is a website operated by a husband and wife team that encourages healthy hair care.