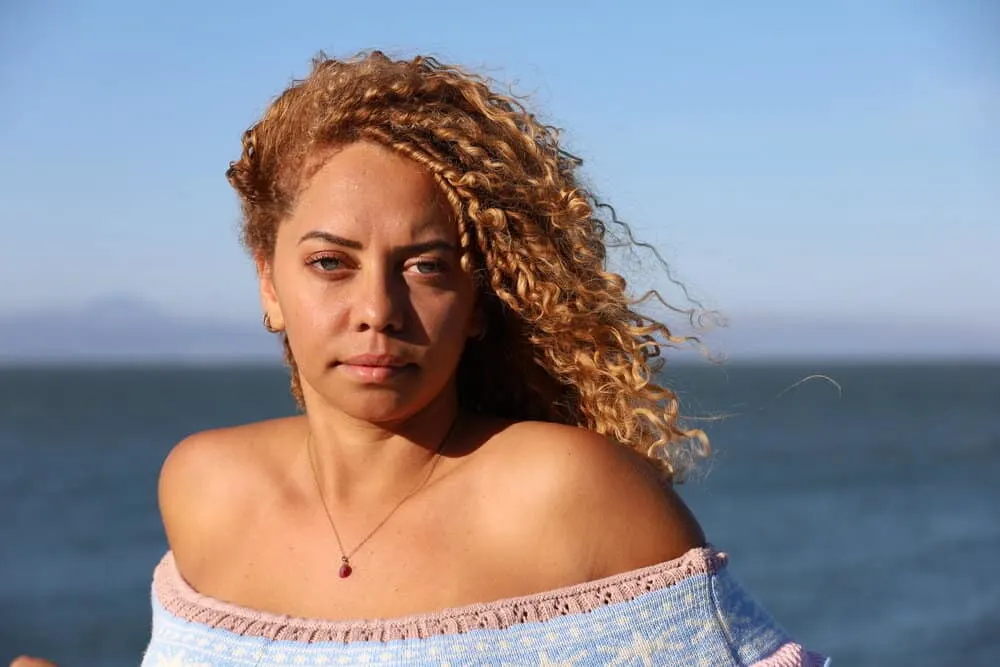 Unless you dyed your hair orange on purpose, chances are you can't wait to get rid of the brassy tone. Oftentimes, when people set out to correct their orange hair situation, they reach for Wella T18 toner.
If you're thinking about following suit, pump your breaks and read this article all the way to the end. In it, we'll tell you all about Wella T18 toner before and after on orange hair, so you know exactly what to expect.
What Is Wella T18 Toner?
Wella T18 toner is a permanent, violet-based toner. It was created to lighten and neutralize yellow undertones in blonde hair that has been lightened or bleached, as well as natural blonde hair. It was formulated to be mixed with Wella 10 or 20-volume developer to dial down brassiness and give you a cool, ash-toned look.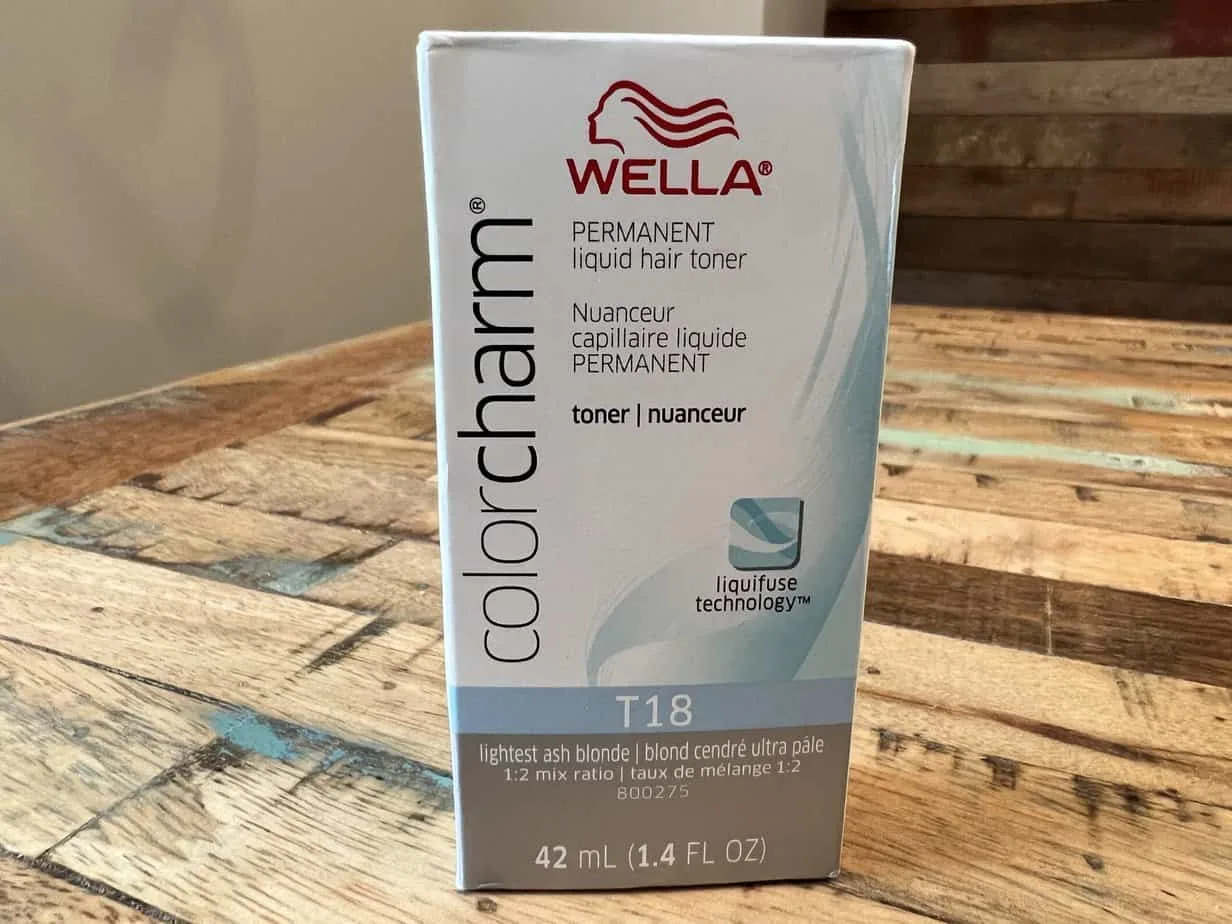 The great thing about this toner is that it has Liquifuse™ Technology, which gives you more even, vibrant color payoff than other toners. It also ensures that the results will last.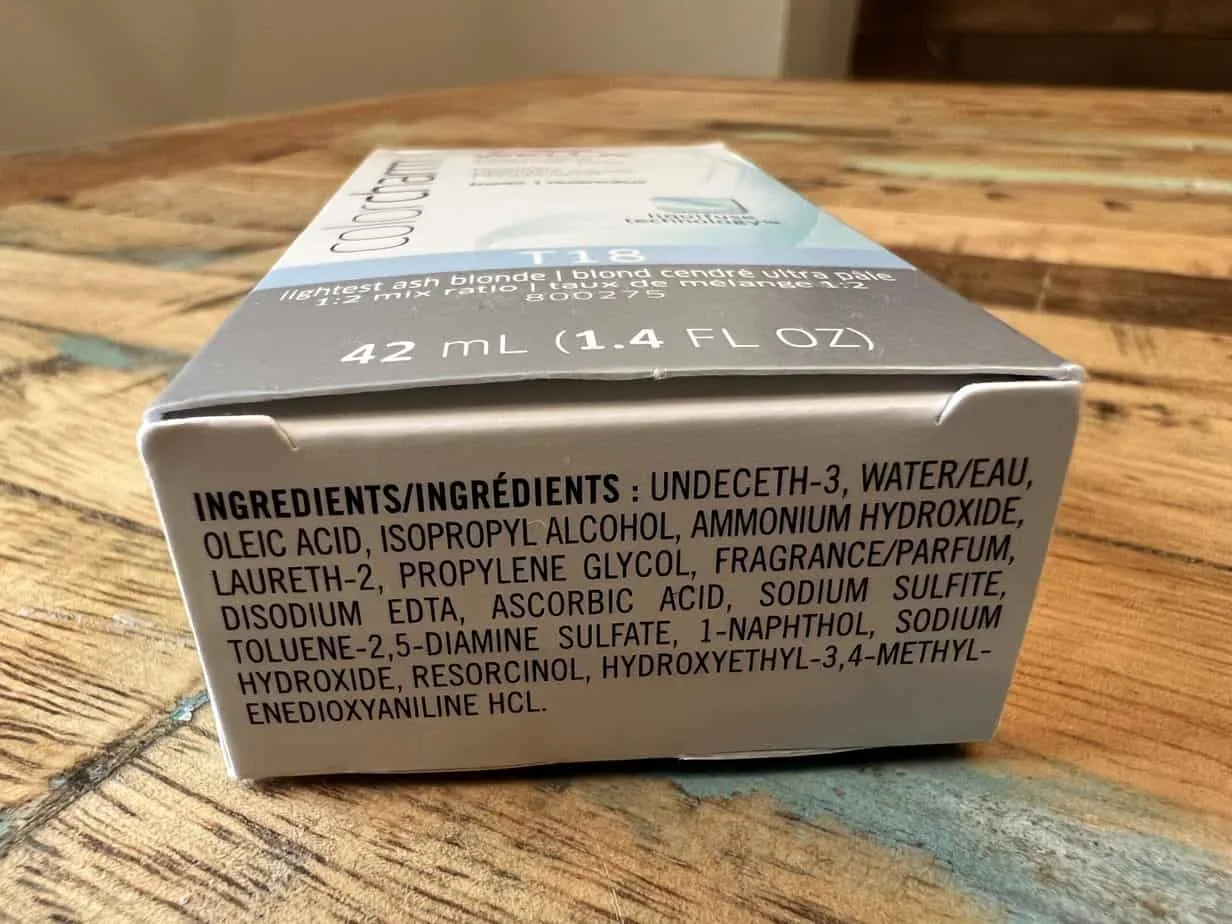 How Your Hair Should Look Before Using Wella T18
Wella T18 was not designed to be used on orange hair. In fact, the Wella company emphatically states that you should lighten your hair one shade lighter than the final blonde shade you're looking for. For the lightest ash blonde, you'll need to lighten your hair to a level 10 before toning.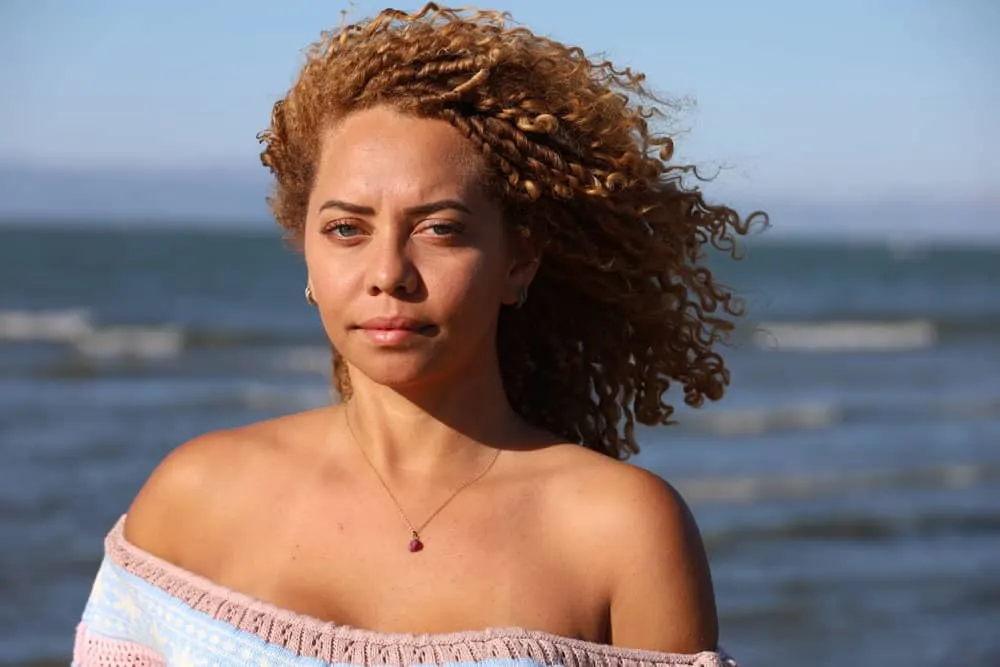 What to Expect After Using Wella T18 on Orange Hair
Wella T18 toner was designed to be used on blonde hair, though it can also be used to tone down orange hair in some cases. But if you're looking for a dramatic color result where your hair ends up light ash blonde, you'll be disappointed.
The only way to get that look is to bleach your hair to a level 10 before toning it.
However, if you want to reduce the brassiness and even out the tones in your orange hair, Wella T18 toner can do that. You'll end up with a cooler, slightly ashier shade than you started with, but it may not be a drastic change.
Wella T18 Toner Before and After on Orange Hair
Will T18 Fix Your Orange Bleached Hair?
The degree of change you can expect with Wella T18 toner will depend on the starting color of your hair. If your hair is very orange, you probably won't see much of a change.
But if your hair is mostly blonde with a little orangeness here and there, T18 toner can help you achieve a more even, cooler blonde hue.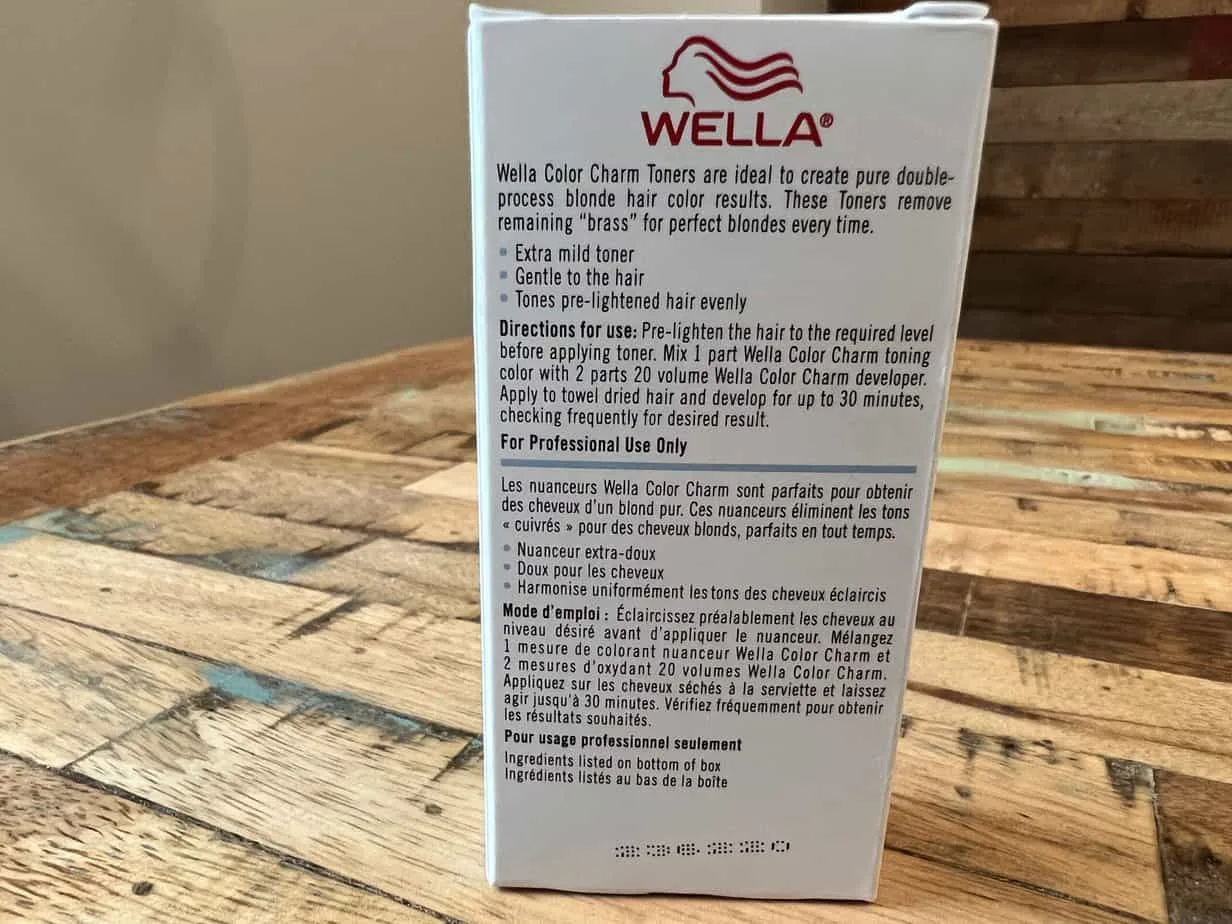 How to Use Wella T18 on Your Orange Hair
Using T18 on your orange hair will require you to follow the instructions on the toner packaging to a T. Otherwise, you won't get the results you want. Here's what to do:
TONING BLEACHED HAIR AT HOME | Wella T18
Wash your hair before toning if you have heavy buildup or products in your hair. Doing so will help the toner deposit evenly.
Mix one part Wella T18 toner with two parts 20-volume developer in a bowl or applicator bottle. You can also use 10 volume developer, though the results won't be as dramatic or long-lasting. You also won't get any lift.
Apply the mixture to your hair with a tinting brush. You can apply the toner in sections if you want, but this isn't necessary in every case.
Leave the toner on your hair for up to 30 minutes. Check your results here and there by wiping some of the toner off with a cotton ball or towel to see how things are coming along.
Rinse the toner out with lukewarm water until the water runs clear. Follow up with a deep conditioning treatment to replenish the lost moisture and nutrients.
WELLA T18 vs. GENERIC T18 Toner from Sally Beauty Supply | Which One is Better?!
How to Get Lightest Ash Blonde with Wella T18 Toner
Earlier, we mentioned that if you want to go lightest ash blonde with Wella T18, you'll need to bleach your hair to bright yellow – level 10. If your hair hasn't been pre-lightened to this level, you can do it yourself at home using a 20 or 30-volume developer and some bleach.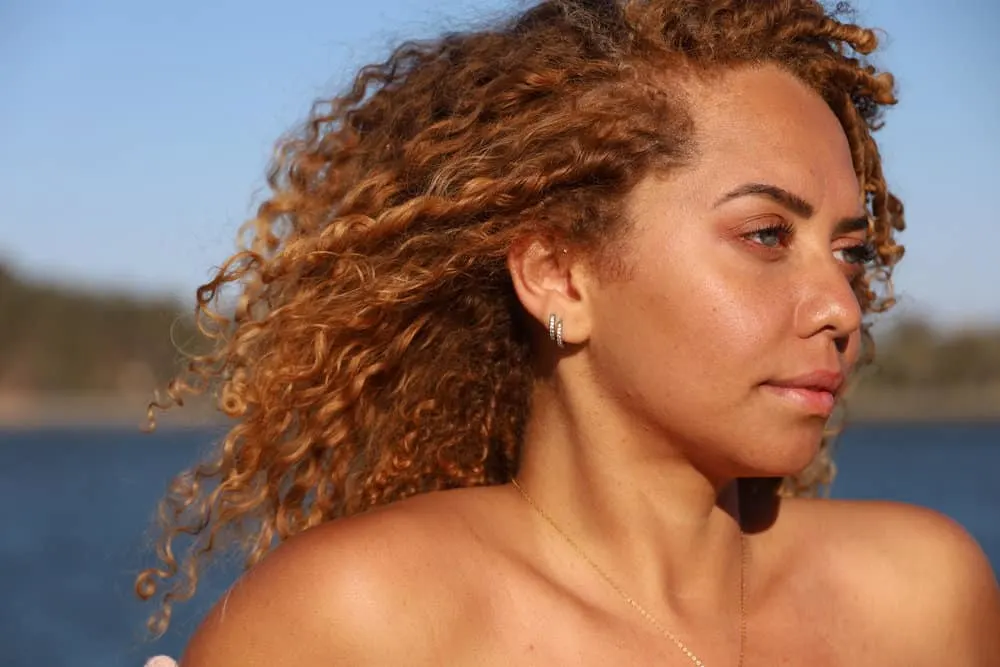 Here's how to bleach your hair at home without ruining it:
Take a moment and survey the current state of your hair. If it's in good condition (minimal split ends, dryness, or brittleness), you can go ahead and bleach it. Otherwise, you'll want to baby your hair for a while and bleach it at a different time.
Put on some gloves and mix one part bleach powder and two parts developer in a bowl or applicator bottle. You can use 20 volume or 30 volume developer – it's up to you. 30-volume developer will give you more lift in less time, but it's harsher on your hair. Be as exact as possible with the mixing ratio so you'll get the results you're going for.
Apply the mixture to your hair and leave it on for no more than 45 minutes. Check your hair every five minutes or so to see how quickly your hair is lightening.
Once you've achieved a light yellow shade, rinse the bleach out with lukewarm water until the water runs clear.
Shampoo your hair to remove the last traces of bleach. Then, follow the steps in the previous section to apply Wella T18 toner to your hair. Once you've finished the toning process, deep condition your hair to give it a pick-me-up. You may also want to use Olaplex or a similar product to restore broken hair bonds and strengthen your hair.
You should now have a beautiful light ash-blonde shade that you can rock with confidence.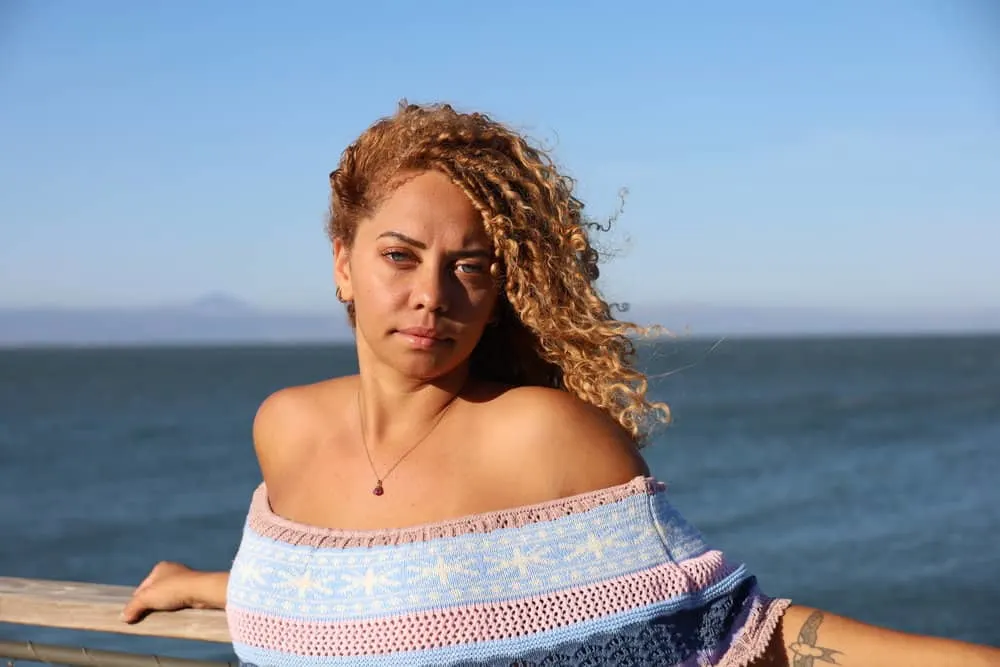 Pros and Cons of Using Wella T18 Toner on Orange Hair
If you haven't yet decided whether Wella T18 toner is the right toning product for you, we can help. The more information you have, the better equipped you'll be to make a decision.
Here are the pros and cons of using T18 on your orange hair:
Pros
Can help tone down the brassiness of orange hair, giving you a more even, natural-looking hue.
Is easy to use, as there are clear instructions on the packaging.
Can last for up to 6 weeks with proper maintenance.
Cons
Can be damaging to the hair, especially if it's already fragile and damaged.
Unpredictable results.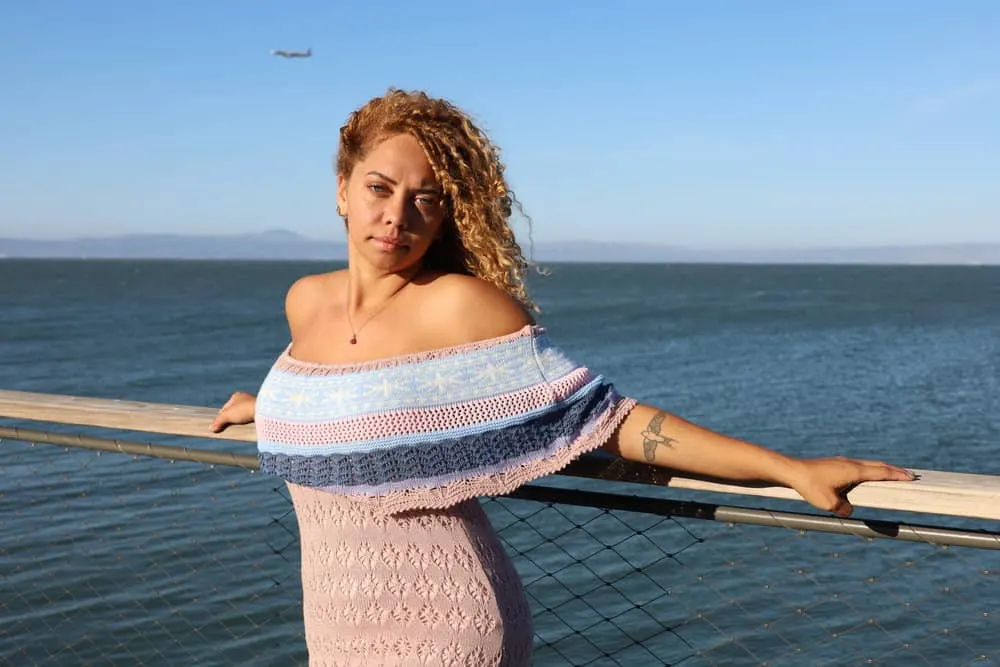 Dos and Don'ts of Using Wella T18 Toner on Your Hair
Sometimes, the manufacturer's instructions just don't cut it. To get the best results and avoid damaging your hair, here are some dos and don'ts of using Wella T18 toner on your hair:
Do
Do ensure that your hair is pre-lightened to level 10 before applying T18 toner.
Do baby your hair after a blonde double process.
Do follow the instructions on the packaging carefully. They are there for a reason.
Don't
Don't forget to check your hair every so often while toning so that you won't end up with over-toned hair. It's always better to be safe than sorry.
Don't forget to deep condition your hair after toning. Your hair may feel and look dry and brittle after all the chemical processing.
Don't leave the toner in your hair for longer than 45 minutes. It could lead to unnecessary damage and over-toning (which leaves a weird color cast on your strands).
What to Use Instead of T18 on Orange Hair
Truth be told, there are better products than Wella T18 for orange hair. T18 is a violet-based toner that's not designed for the purpose of canceling out orange tones.
If you're looking for something that's actually for fixing orange, brassy hair, consider a blue shampoo. The blue pigments in the shampoo cancel out the orange tones in your hair, resulting in a much more wearable brown or light blonde shade.
Blue shampoos are milder than toners, so they won't damage your hair as much as a permanent toner can. However, the results are temporary, and you'll need to use the shampoo several times a week to maintain your cool-toned color.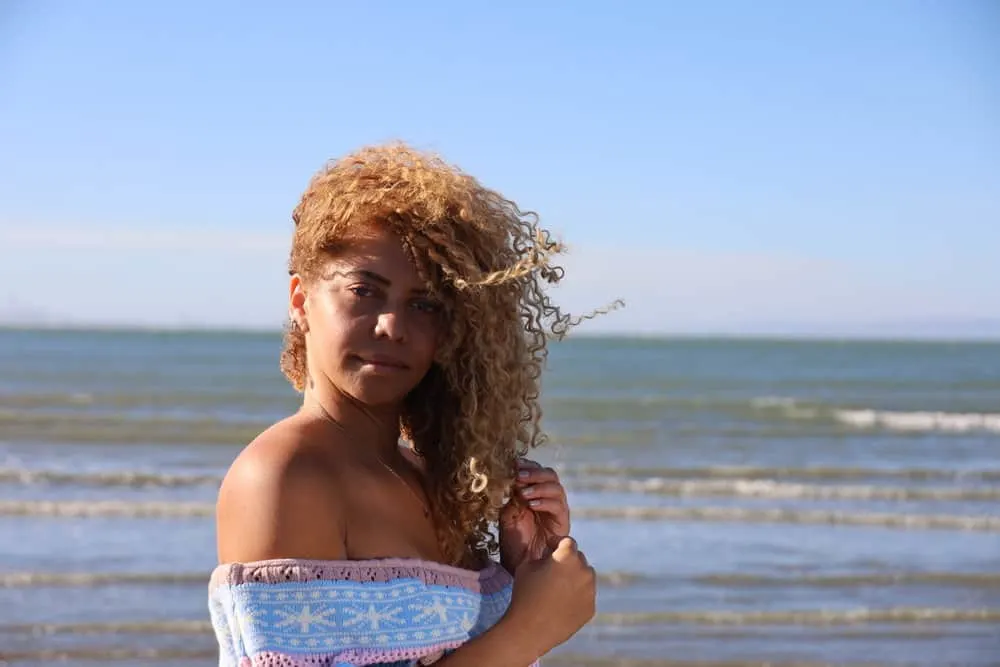 Will Wella T18 Work on Orange Hair?
Wella T18 can work on orange hair, but it may not work as effectively as it would on yellow tones. The T18 toner is designed to neutralize yellow tones in light blonde hair. Orange hair is typically caused by too much warmth in the hair, which can be difficult to neutralize with a toner alone. Instead of using Wella T18, here's an article on blue toners for orange hair that provides additional options.
Should I Use Wella T14 or T18?
Whether you should use Wella T14 or T18 depends on your desired tone. T14 is designed to give you a cooler, ashier tone than T18, which can sometimes have a slightly violet undertone. T14 is best for those with light yellow tones in their hair, while T18 is best for those with brassier light yellow tones.
How Do You Use Wella 050 with T18?
Wella 050 is a cooling violet additive that can be mixed with toners like T18. Mix 1 part toner (T18) with 1 part developer (usually 20 vol.) and add a small amount of Wella 050, depending on how much toner you're using. Apply the mixture to your hair and leave it on for 20-30 minutes, checking the color regularly.
Should I Use Wella T11 or T18?
Using Wella T11 or T18 depends on the tone you want to achieve in your hair. T11 is the lightest beige-blonde shade that is designed to give blonde hair slightly warmer, beige-toned blonde while looking more natural. On the other hand, T18 is a very light ash blonde shade that gives a cooler, silver-toned blonde.
Can I Mix Wella T18 and T11?
You can mix Wella T18 and T11 to achieve a custom tone in your hair. Mixing the two toners can create a slightly warmer yet still ashy blonde. It's important to note that the final result will depend on your starting hair color, so doing a strand test beforehand can help determine how much of each toner to use.
So, there you have it – everything you need to know about using Wella T18 toner on your orange hair. We hope this guide helps you get the cooler-toned hair you're going for! Good luck!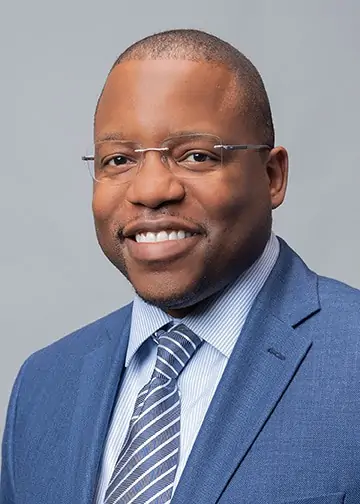 Kenneth Byrd, with a BS in Accounting and Management Information Systems and an MBA from the University of Alabama at Birmingham, has over 15 years of experience and is a recognized authority in hair care. Co-founder of Curl Centric® and Natural Hair Box, Kenneth has dedicated himself to promoting ethical and scientifically-backed hair care practices. Rigorous editorial guidelines, industry recognitions, and features in numerous media outlets evidence his expertise. Kenneth's commitment to transparency, quality, and empowerment has positioned him as a trusted voice in the field, empowering readers to confidently embrace their natural beauty.