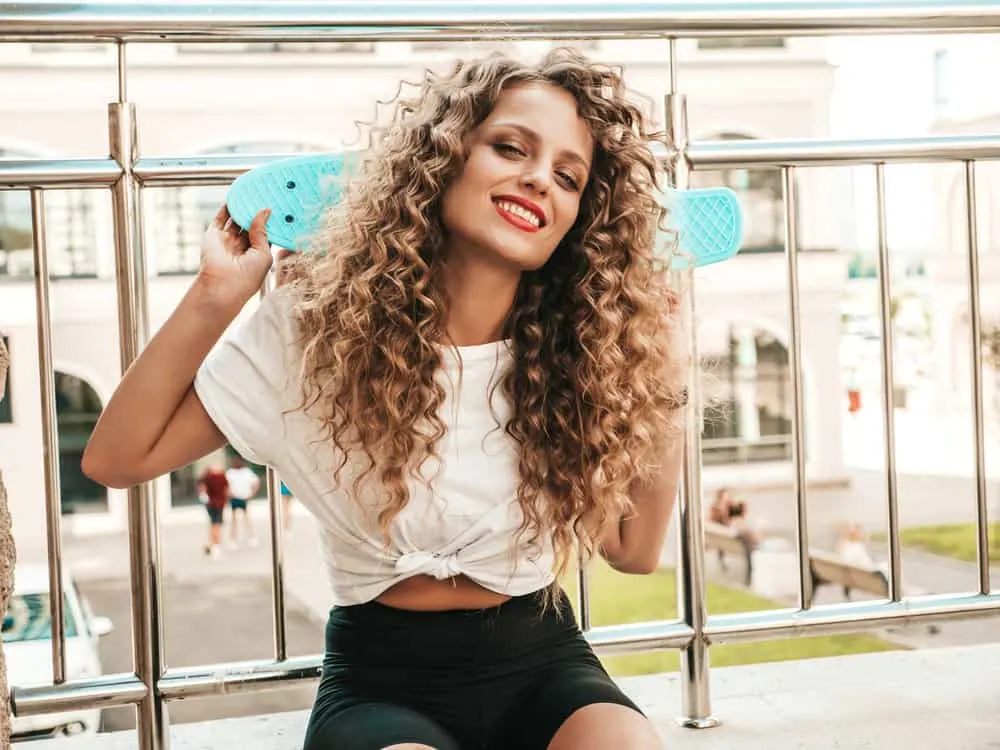 Are you looking for a blonde shade that complements your skin tone and makes you feel beautiful? Wella T35 may be the perfect option for you! But before you take the jump and buy this particular toner shade, you should learn all you can about it.
In this article, we'll school you on Wella T35.
We'll tell you all about Wella T35 before and after expectations, covering everything from the nuances of the shade to how light your hair needs to be before using it to how your mane will look afterward. Let's jump right into it!
What Is Wella T35?
Wella T35 is a permanent beige-blonde toner. It's part of the well-loved color charm line. The toner is designed to remove any brassy or yellow undertones from your strands and leave you with a beautiful, natural-looking beige-blonde shade.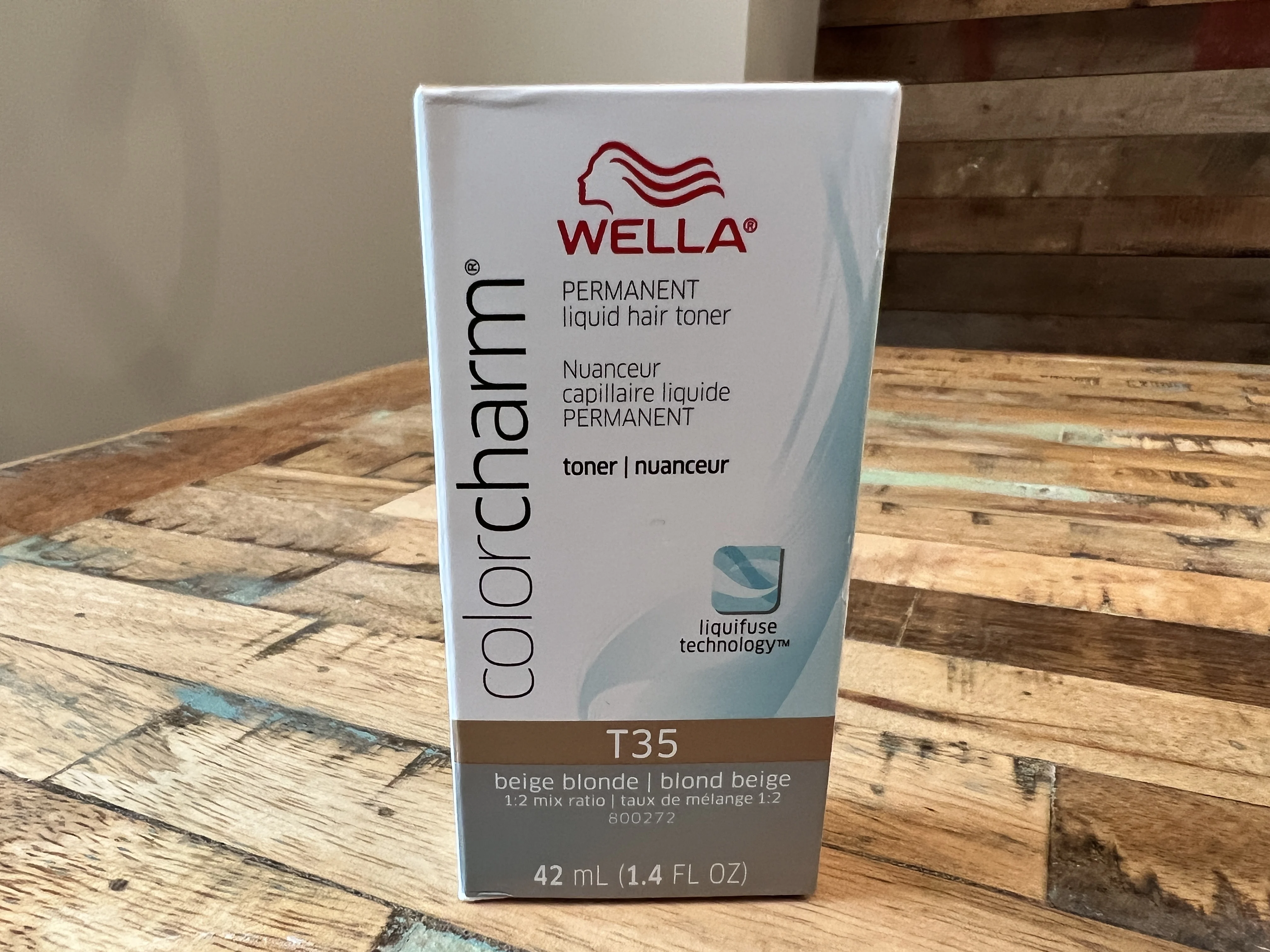 The toner works only when combined with developer-level 10 or 20.
What makes Wella T35 great is that it's got Liquifuse Technology, which helps with the longevity of your results.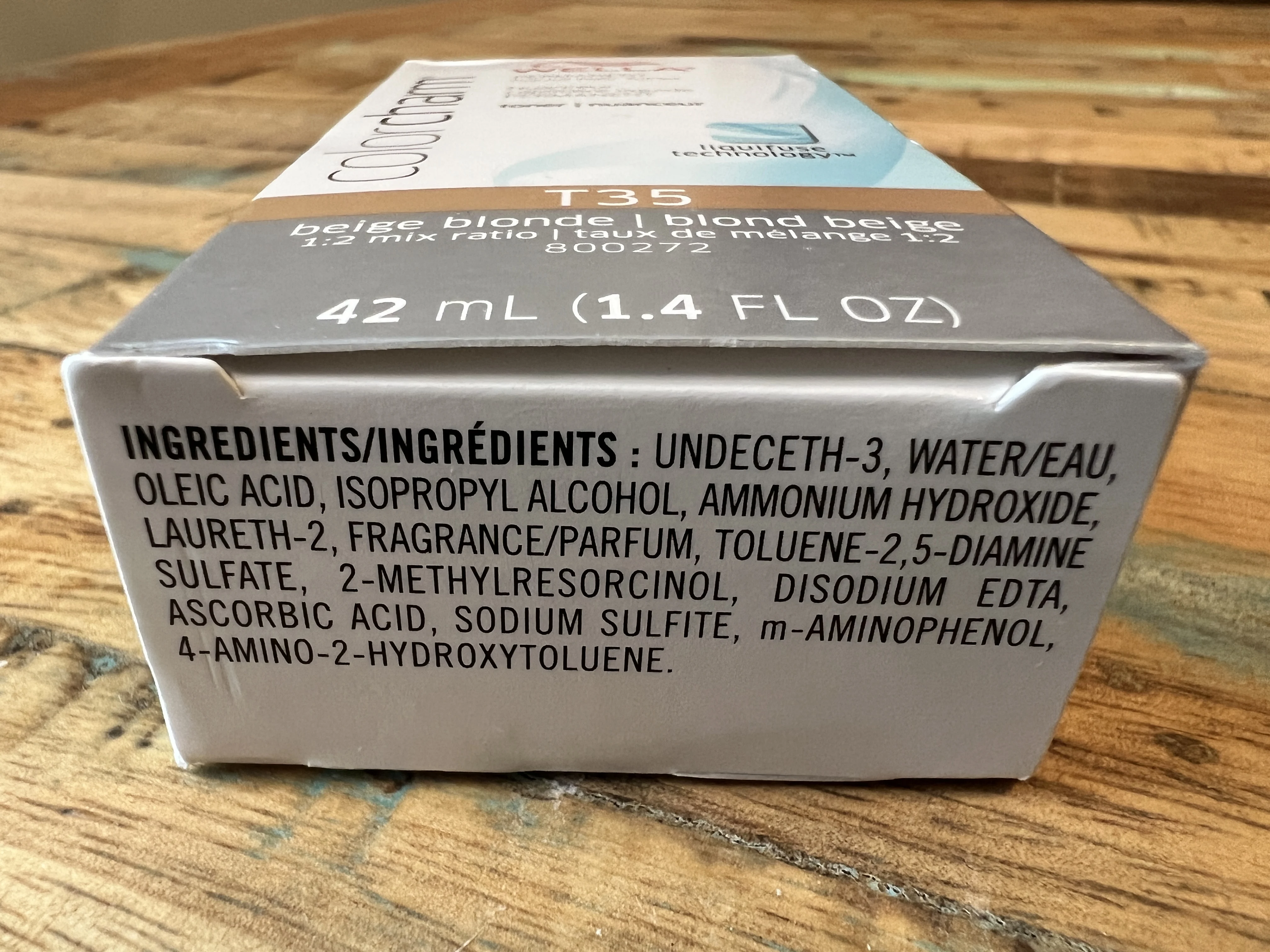 The Before: How Light Does My Hair Need to Be Before Using Wella T35?
Before you apply any permanent toner to your hair, you have to be mindful of the current color of your hair. Depending on the toner shade, you may need to pre-lighten your hair to a specific tone.
In the case of T35, you have to pre-lighten your hair to one shade lighter than your desired toner result. Beige blonde is between level 7 and level 10.
So, if you want to achieve the results on the box, you should pre-lighten your hair to at least a level 8. That means that you may need to bleach your hair first.
On a related topic, before using T35, your hair might look a little bit brassy, with yellow tones peeking through here and there.
Note: Wella toners can be used on natural hair that hasn't been pre-lightened. But the rule still remains – your hair needs to be one shade lighter than the toner for the best results.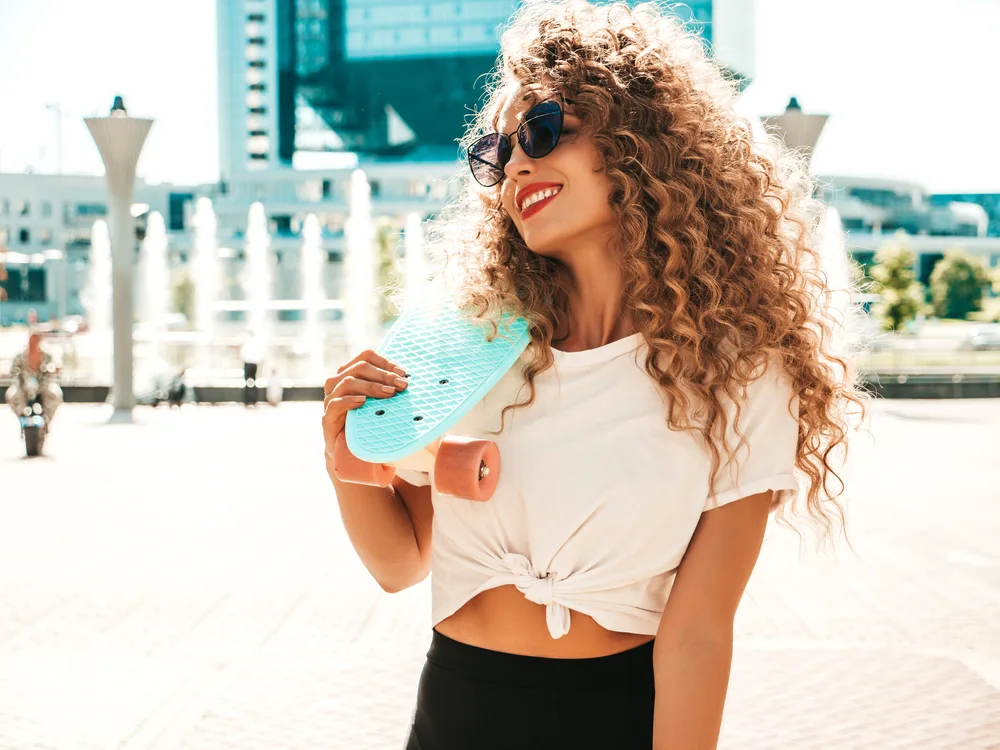 How to Bleach Your Hair Before Toning
If your hair isn't the right shade for T35 and you're sure you want beige-blonde hair, it's time to break out the bleach. For those who need a little help, here's a quick rundown of how to bleach your hair.
Start with dry, unwashed hair. If your hair is covered in buildup, you'll need to deep cleanse your hair with a clarifying shampoo 48 hours prior. You shouldn't wash your hair on the same day you plan on bleaching it.
Prepare your space to minimize fume inhalation and bleach stains. Put on plastic or latex gloves, put a towel around your neck, and put newspaper on the floor. It also helps to put on a t-shirt you don't mind staining.
Mix your bleach in a plastic or ceramic bowl (metal bowls should be avoided). Follow the instructions on your bleach – they'll likely instruct you to mix 1 part bleaching powder with 2 parts developer.
Part your hair into four sections and secure each section with a clip.
Working with one section at a time, start applying the bleach to your mid-lengths and ends Then, go back and apply the bleach to your roots.
Wait for up to 45 minutes for the bleach to process. But watch your hair's progress and go to the next step when your hair has reached the right shade. You can check how light your hair is by wiping some of the bleach from your strands and taking a close look. If it's not light enough, reapply the bleach and let it continue to process.
Rinse out the bleach and then shampoo your strands to get rid of any residue.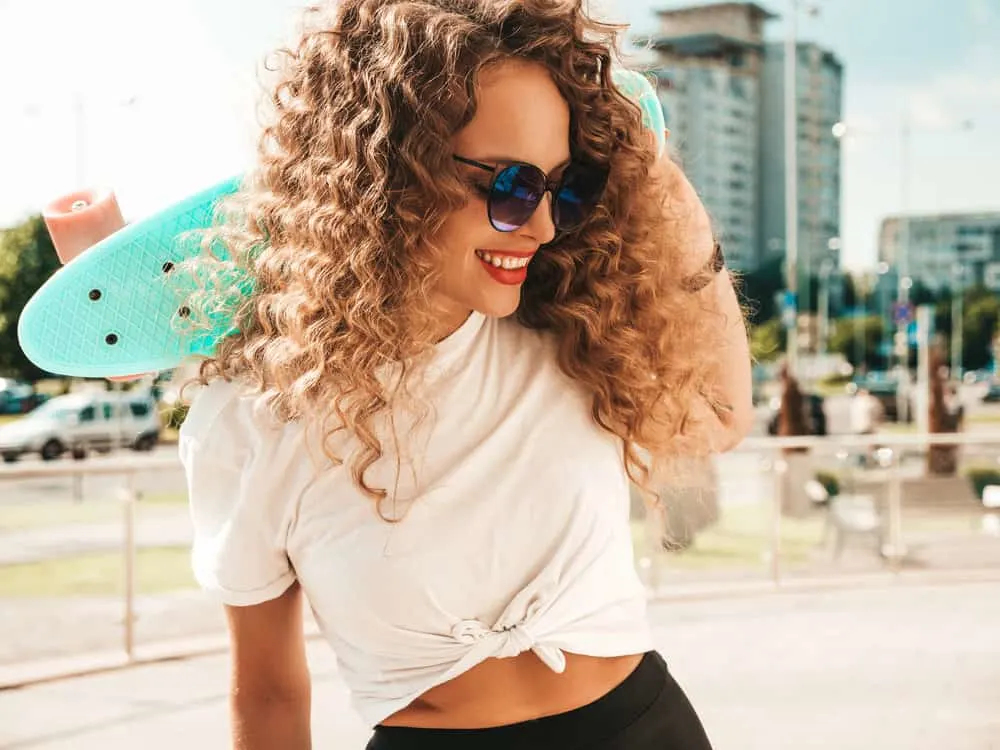 The After: What Will My Hair Look Like After Using Wella T35?
After you apply Wella T35 to your hair, you'll be left with beautiful, natural-looking beige-blonde locks. The shade is a combination of blonde with a tinge of copper. It's perfect for those who want something low-key.
Wella T35 Before and After Results
Wella T35 Toner on Bleached Hair
In addition to that, you'll notice that your brassy and yellow tones will be either reduced or completely eliminated. This will result in a more even, cohesive color.
What Happens If You Don't Tone Your Hair Correctly?
Just like with other chemical hair treatments, there's a right way and a wrong way to tone your hair. If you don't tone your hair properly, it can lead to various issues.
For instance, if you use a toner on over-processed or dry locks, the color won't be even and can come out patchy. You might also end up with a shade that's different than what was advertised on the box – either too light or too dark.
And if you don't follow the instructions on the box (such as pre-lightening your hair), you may not see any change at all after toning your hair. This is why it's so important to make sure you're following the instructions carefully.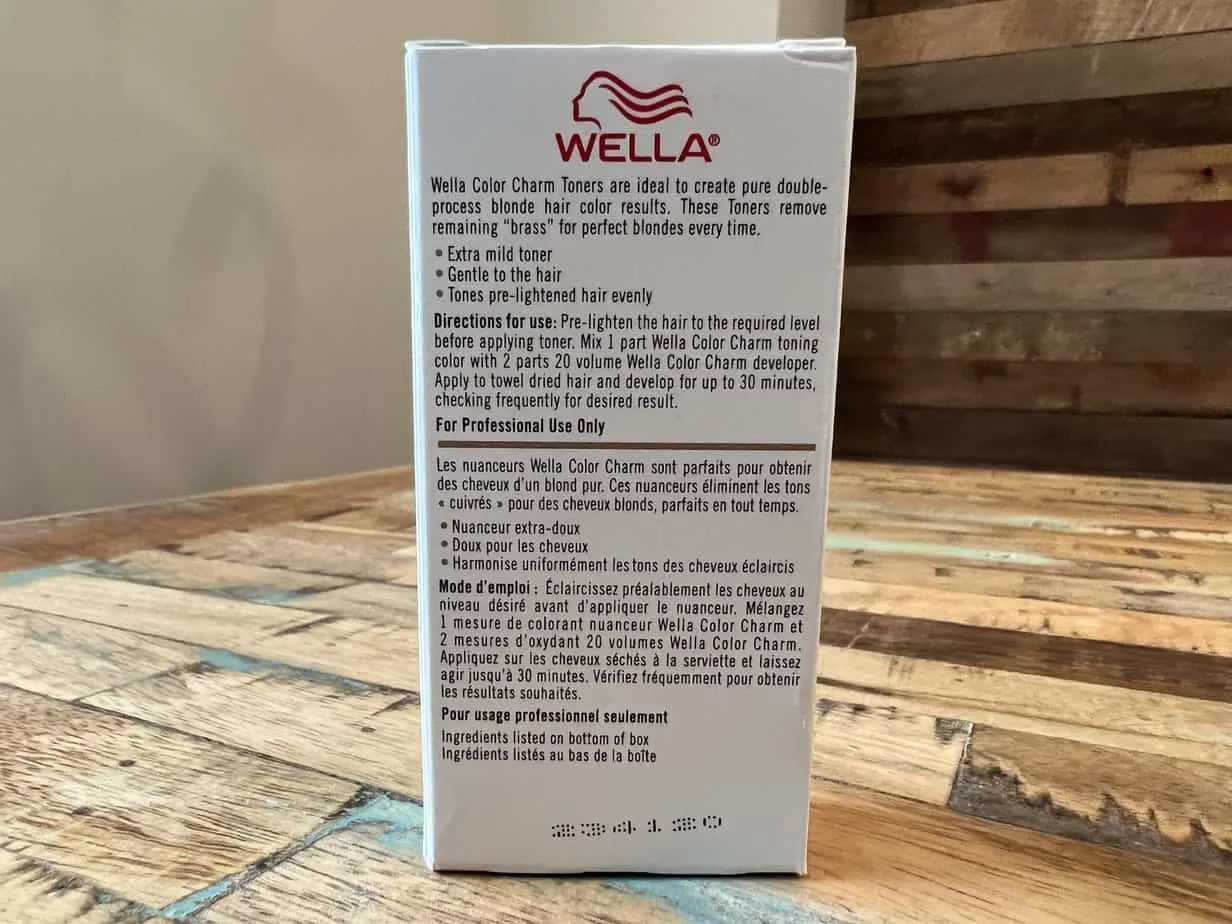 How to Tone Your Hair with Wella T35 Toner
There have been many toner horror stories, and we don't want you to have one of them. To ensure that you get the color that you want, follow the below steps when using Wella T35 toner:
How to Use Toner At Home Without Bleaching Hair First - Tutorial Using Wella T35
Start by pre-lightening your hair to at least a level 8, using the bleaching instructions above.
Mix 2 parts 10 or 20 Vol developer with 1 part T35 toner in a mixing bowl.
Starting where your hair is the most brassy, use a dye brush to apply the toner. Be very thorough while applying the toner – you don't want to miss any spots. Your hair should be completely saturated.
Leave the toner on for up to 30 minutes. Depending on your specific hair situation, you may not need to leave it on for that long. To check the progress of your hair, wipe some toner off of a small lock of hair and take a look at the shade every now and then. Reapply toner if it's not yet light enough.
When you've achieved your desired level of toning, rinse out the toner with lukewarm water until it runs clear.
Condition your hair with a deep conditioning mask to give your hair a pick-me-up. The bleach may have made your hair dry and brittle, so this step is absolutely essential.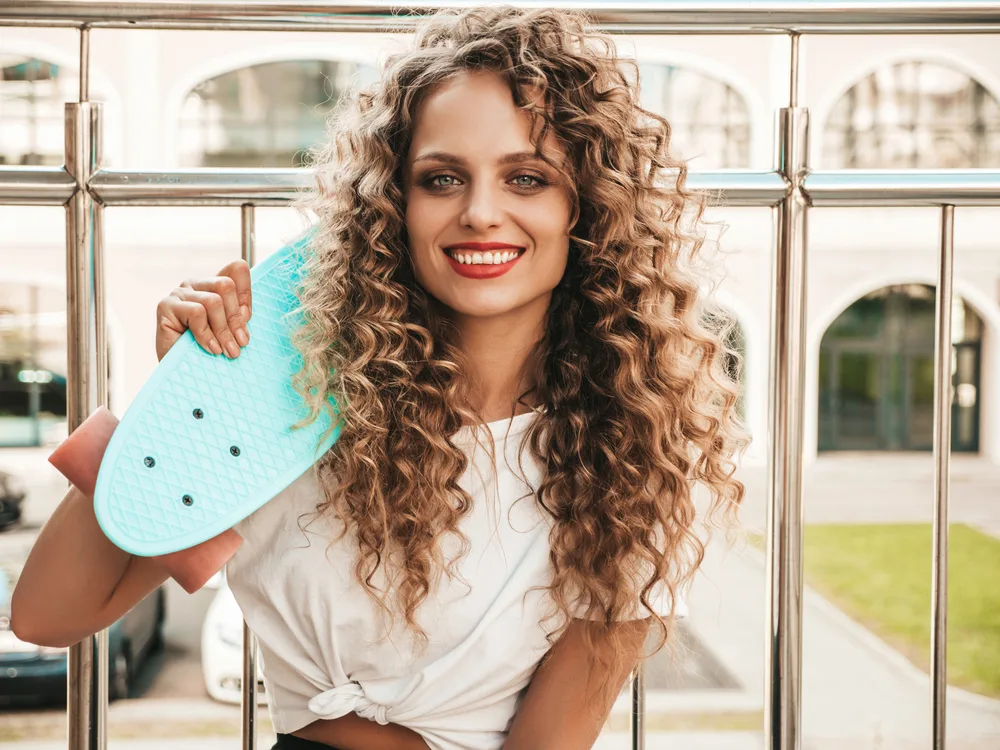 Note: If you need additional details, there are more videos online with step-by-step walkthroughs showing how to use Wella T35 and other hair coloring and toning products.
How Long Does Wella T35 Last?
After going through the toning process, you can expect your color to last for about 6 weeks. For best results, use a purple shampoo and conditioner to help maintain your beige-blonde shade.
You should also avoid excessive heat styling or swimming in chlorinated pools, as these activities can strip the toner from your hair more quickly. As you approach the 6-week mark, your hair may start to get brassy and yellowish once again – that's a clear sign that it's time to re-tone.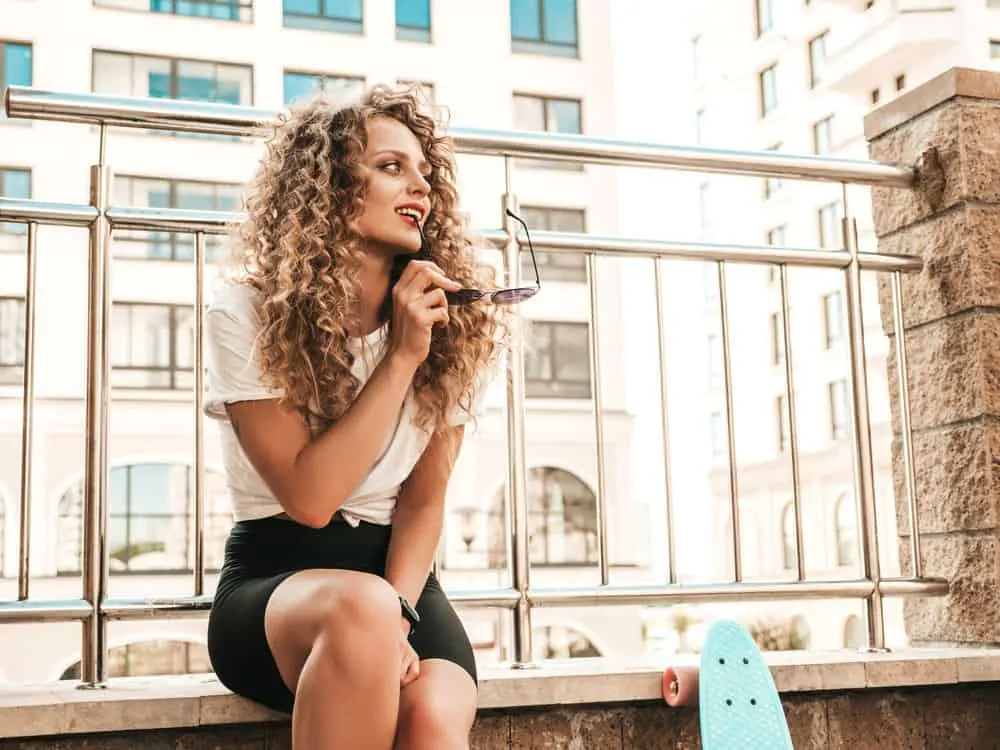 Which Developer Should I Use with Wella T35 Toner?
We mentioned earlier that you can use a 10-volume or 20-volume developer with your T35 toner, but which one should you use? It all depends on the state of your hair and the results you're going for.
If you have not-too-brassy locks or damaged hair, you can use the 10-volume developer. The toner won't be as strong as it would be if you went with a 20-volume developer, but it will be gentler on your strands.
On the other hand, if your hair is super brassy and can handle it, go with a 20-volume developer. Do keep in mind that the stronger the developer, the more damage it can cause to your hair.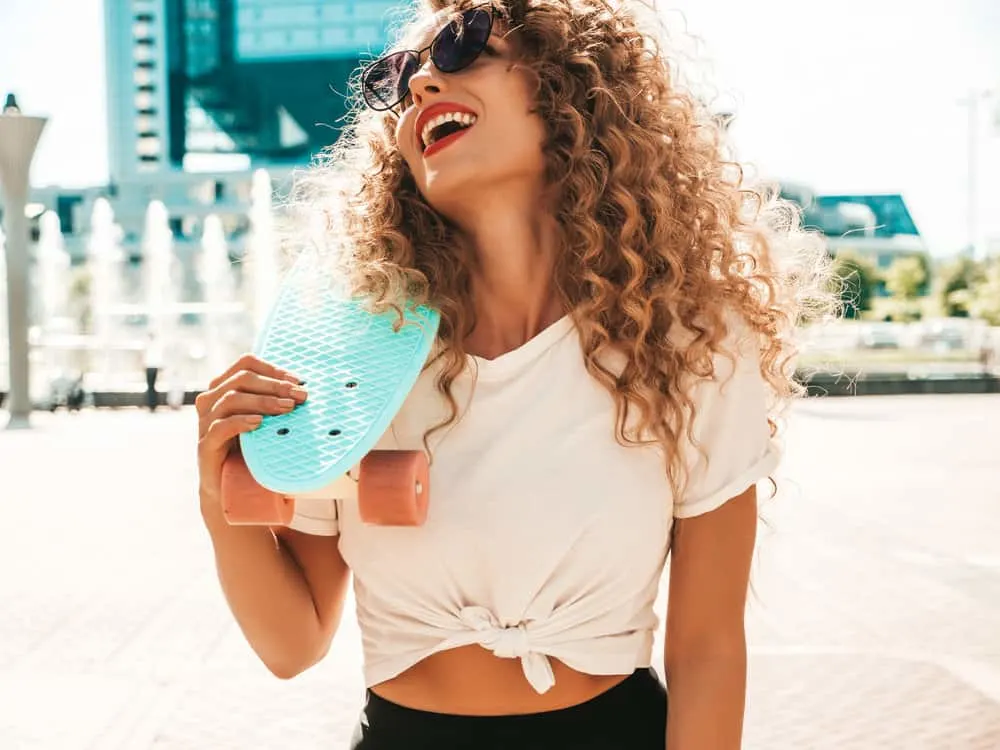 What Does Wella T35 Do?
Wella T35 is a toner that is specifically designed to give a beige-blonde color to bleached or lightened hair. It helps to neutralize any yellow or brassy tones in the hair, giving it a more natural, muted appearance. This toner is ideal for those who want a more subtle, understated blonde look rather than a brighter, vibrant color.
What Color Base Is Wella T35?
The base color of Wella T35 is violet, which neutralizes any unwanted yellow or brassy tones in the hair. This violet base creates a cool beige-blonde color that looks natural and sophisticated. Remember that the exact shade of beige that you can achieve with Wella T35 depends on your hair and how bright you want it to be.
Is Wella T35 Warm or Cool?
Wella T35 is a cool-toned toner, thanks to its violet base. Cool-toned colors are ideal for neutralizing warm tones in the hair. In the case of Wella T35, the violet base helps cancel out any yellow or brassy tones in the hair, but the final result is a warm beige rather than a bright, ashy blonde.
How Long Do You Leave Wella T35 Toner On?
You should generally leave Wella T35 toner on for between 20 and 30 minutes. Check the color every 5 minutes to see how it's developing. How long you leave it on depends on the color of your hair to start with, how light you want it to get, and the condition of your hair.
So, there you have it – Wella T35 before and after. We hope that this guide has helped you understand the process of toning your hair with Wella T35. Now, all you have to do is follow the steps above to get a brass-free, beautifully blonde mane! Good luck!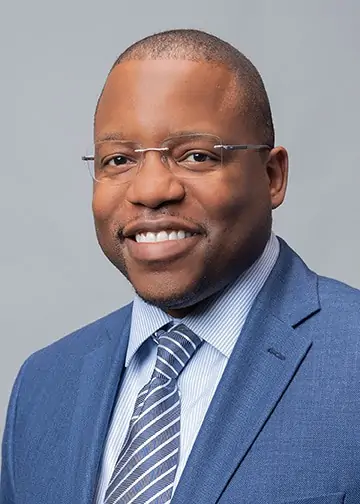 Kenneth Byrd, with a BS in Accounting and Management Information Systems and an MBA from the University of Alabama at Birmingham, has over 15 years of experience and is a recognized authority in hair care. Co-founder of Curl Centric® and Natural Hair Box, Kenneth has dedicated himself to promoting ethical and scientifically-backed hair care practices. Rigorous editorial guidelines, industry recognitions, and features in numerous media outlets evidence his expertise. Kenneth's commitment to transparency, quality, and empowerment has positioned him as a trusted voice in the field, empowering readers to confidently embrace their natural beauty.