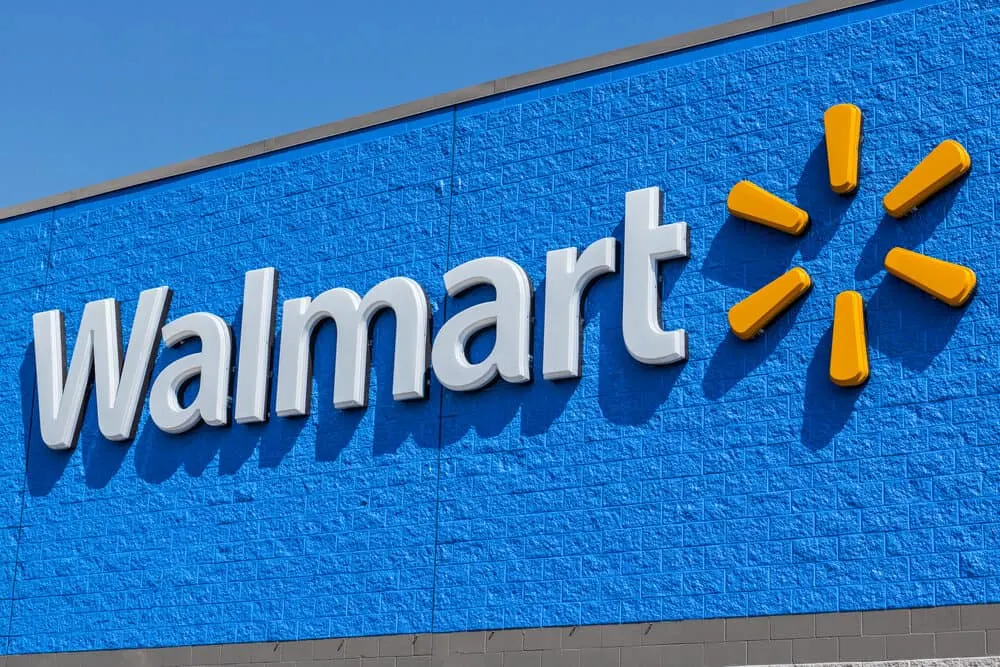 On a recent trip to Walmart, you might have come across a SmartStyle salon. These in-Walmart salons are popping up all over the U.S. and abroad, and many people are raving about them.
Whether you're planning your first visit or just curious about what they have to offer, we can help! In this article, we will shed some light on everything you need to know about Walmart hair salons (i.e., SmartStyle hair salon), including prices, hours, service options, hair styling products, FAQs, and much more.
When Was Smartstyle Founded?
SmartStyle salons were founded in Minneapolis, Minnesota, in 1996. The Regis Corporation created it to fill what they saw as a gap in the market.
They sought to create an affordable, conveniently located salon brand that offered a wide range of services for the whole family.
Fast forward a couple of decades, and there are currently more than 2,000 SmartStyle salons in Walmarts located across the United States, Puerto Rico, and Canada.
SmartStyle is a franchise business, which means the hair salons are owned and operated by a number of franchise owners.
There are nearly 2000 different SmartStyle owners, so there is a lot of variation in how the salons are run. But happy customers will state that these salons often get one thing right – affordable hair services for the entire family.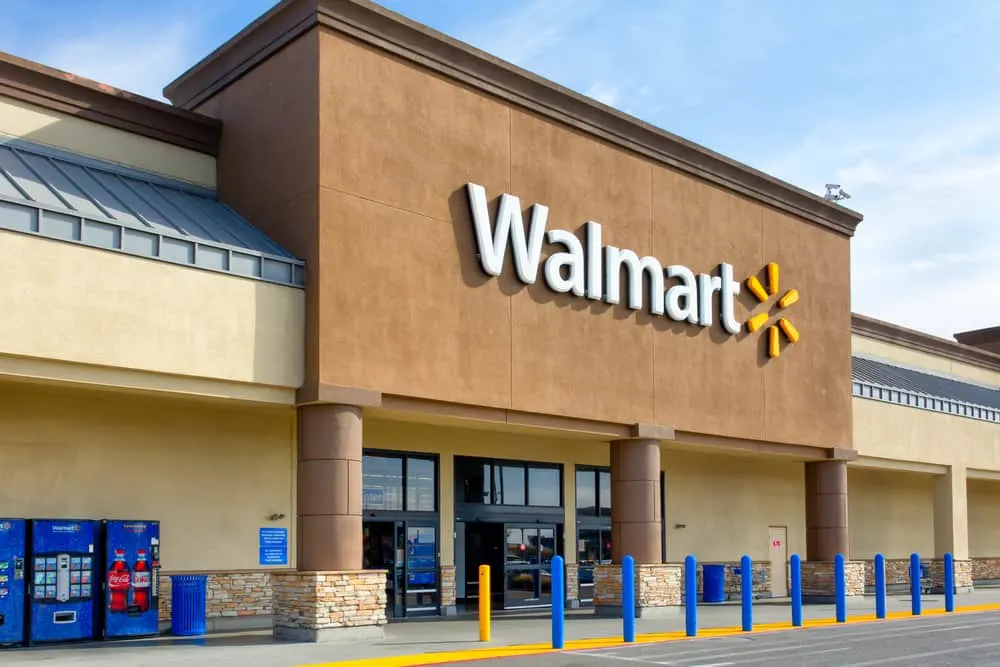 When Does SmartStyle Open and Close?
SmartStyle hair salons are typically open from mid-morning to early evening. Most are open seven days a week, although some salons are closed on Sundays.
The individual store hours may vary depending on location, but here is a list of the typical hours of operation for SmartStyle salons:
Monday – 10 am to 7 pm.
Tuesday – 10 am to 7 pm.
Wednesday – 10 am to 7 pm.
Thursday – 10 am to 7 pm.
Friday – 10 am to 7 pm.
Saturday – 10 am to 7 pm.
Sunday – 10 am to 6 pm.
Is SmartStyle Closed on Holidays?
Need a polished do' for the holidays? SmartStyle can help. The majority of SmartStyle salons are open on days surrounding a major holiday, although they may have shortened hours on days like New Year's Eve and Christmas Eve.
Here are the holidays observed by SmartStyle salons – you won't find them open on:
Christmas Day
Thanksgiving
New Year's Day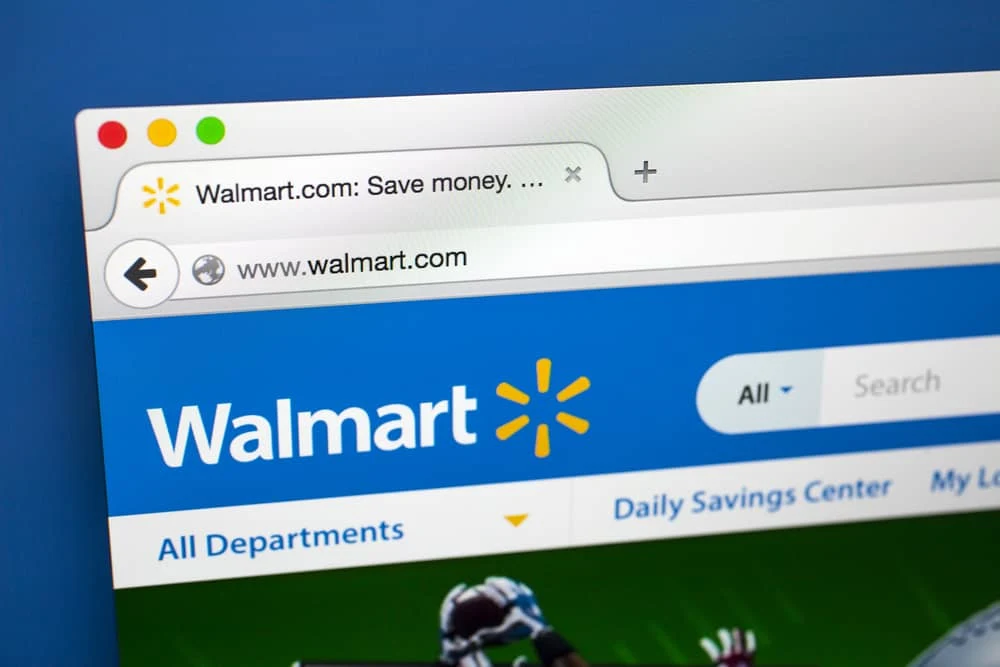 What Are Smartstyle's Prices?
Just like most other franchised salons, SmartStyle salon locations set their own prices. Still, you probably want to know how much your salon visit might cost.
Here is a list of average salon prices to give you an idea of how much everything will cost. Keep in mind that people with hair longer than shoulder length may have to pay an additional charge.
Adult haircut: $13.37 to $18.95
Adult haircut and Express Dry: $16.27 to $22
Kid's haircut: $10.95 to $12.95
Kids haircut and Express Dry: $13.95 to $15.95
Buzz Cut: $12
All-over hair color: $49.95 to $53.95
Mini highlights (up to 5 foils): $29.95 and up
Partial highlights (up to 15 foils): $40.95 and up
Full highlights: $$40.95 to $67.27
Specialty color: $26.95 and up
Basic hairstyle: $14.95 to $18.95 and up
Specialty Style: $26.95 to $31.95 and up
Luxury style: $53.95 and up
Full perm: $44.95 to
Partial perm (10 rods or less): $26 and up
Specialty perm: $64.95
Full relaxer: $49.95 to $59.95
Relaxer touch-up: $44.95 to $55.95
Conditioning treatment: $2 to $12
Thermasmooth treatment: $37.95 and up
Waxing: $9.95 to $12
How Much Is the Smartstyle Senior Discount?
Seniors receive a 10% discount on hair products and all salon services. You'll have to be at least 65 years old to qualify. You don't need a special coupon or redemption code to access the price reduction.
Just mention to your stylist that you are eligible for the senior discount during checkout. The discounted amount may vary by location, so reach out to your salon before your visit.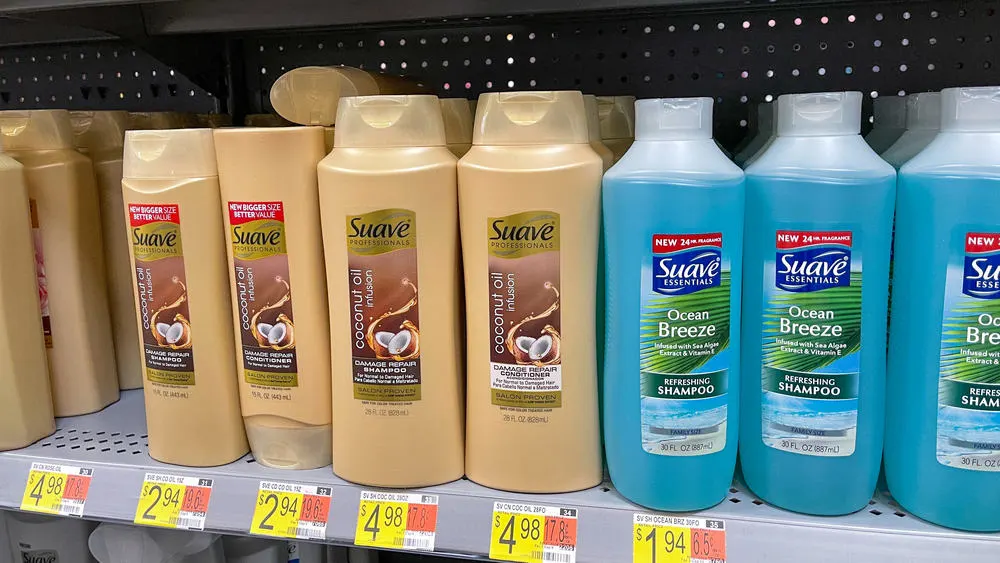 How Much Is the Smartstyle First Responders Discount?
SmartStyle salons offer a first responder discount of 10% off all salon services and products to show appreciation.
Current and retired military members, police officers, first responders, veterans, and firefighters are all eligible. You will have to show proof of your service to qualify, and the discount may vary depending on your location.
How Much Is the Smartstyle Kids Discount?
The SmartStyle kids discount is usually $3 to $6 off the cost of an adult haircut and shampoo. It is generally for ten and under children, although the age requirements and discount amount may vary by location. Check with your local salon to find out for sure.
What Services Does SmartStyle Provide?
SmartStyle salons provide a wide variety of beauty and hair services. Just remember that not all services may be available at your local salon. Without further ado, here is a list of all of the services offered by SmartStyle.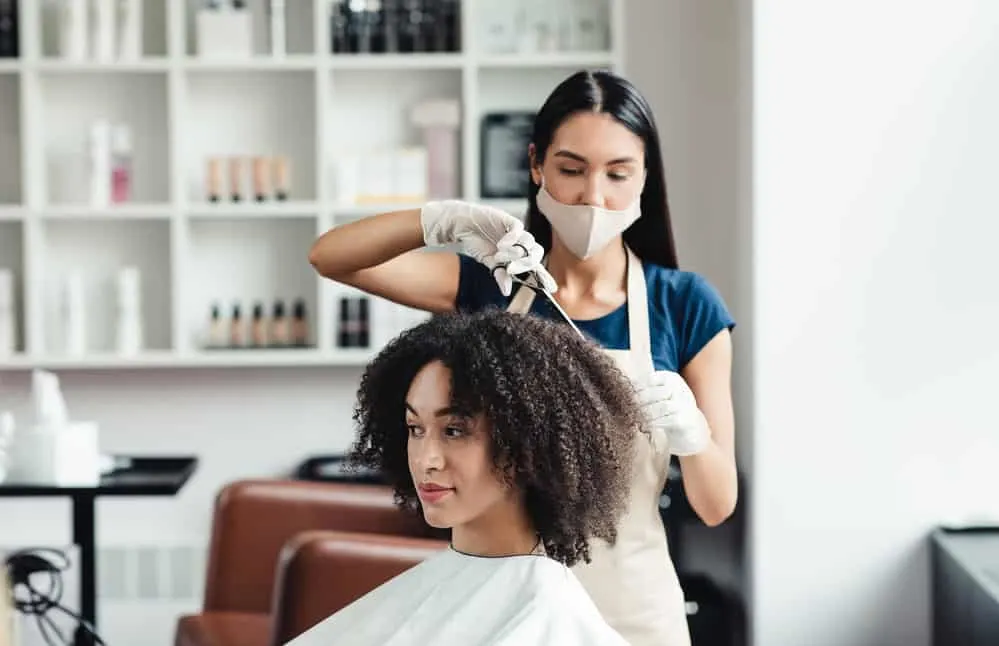 Haircut Services
SmartStyle has a selection of hair-cutting packages available for men, women, and children. Here is a list of the haircut services you can expect at your local SmartStyle salon.
Express haircut – Instead of starting with a shampoo, your stylist will spritz your hair with a bottle of water. They'll then cut your damp strands and finish things off with a towel dry.
Haircut and shampoo – This upgraded service starts with a luxurious shampoo and conditioning treatment. Your stylist will then give you a scalp massage and an expert haircut. They will finish the service by towel drying your locks.
Haircut, shampoo, and basic style – This package starts with a shampoo, a conditioning treatment, and a scalp massage. After that, your stylist will cut your hair and use a blow-dryer to give you a simple style.
Haircut, shampoo, and full style – Like the other packages, this service starts with a shampoo and conditioning treatment. Afterward, you'll receive a scalp massage and an expert haircut. Your hair will be blow-dried and styled with hot tools like a flat iron or curling iron to finish things off.
Kids haircut – For kids ten and under, your child will have their hair dampened with a spray bottle filled with water. Then, the stylist will cut their hair and towel dry it to finish things off.
Kid's haircut and shampoo – This service includes a shampoo and conditioning treatment for children under ten years old. After their stylist washes their hair, they'll receive a scalp massage, haircut, and towel dry.
Bang and beard trims – The stylists at SmartStyle can keep your bangs or beard looking fresh with a quick touch-up between appointments.
Styling Services
Whether you have a special occasion coming up or just feel like treating yourself, the stylists at SmartStyle can help bring your favorite hairstyle to life.
If you have a specific style in mind, show a picture to your stylist so they can recreate the look. Here are the styling services offered at various SmartStyle salons.
Basic style – A basic style is a simple look that's perfect for casual, everyday wear. Your stylist will use a blow-dryer to dry and shape your hair. It doesn't include the use of any other hot styling tools.
Full style – From sleek strands to bouncy curls, the full style gives you a range of hairdos to choose from. The full style includes hot tool styling with a flat iron or curling iron.
Luxury style – If you're looking for a formal style for an upcoming prom, party, or wedding, the luxury style is the service for you. It includes more intricate styles that involve hot tools, braids, or special techniques.
Thermasmooth – For ultra-sleek looks, consider getting the Thermasmooth treatment. It's a pre-styling treatment that will leave your hair smooth, glossy, and protected against potential heat damage.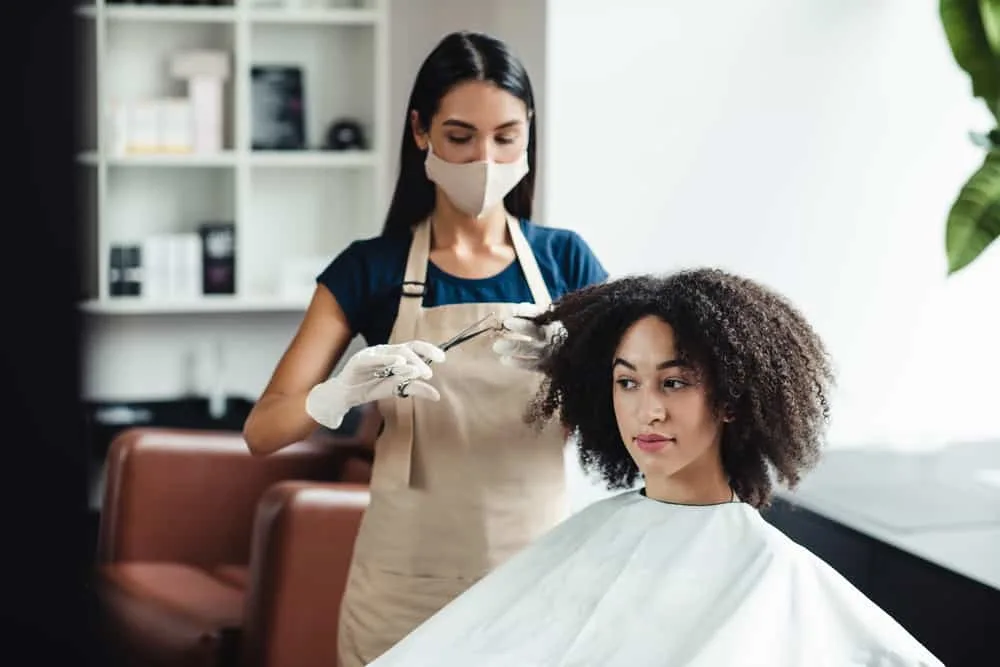 Texture Services
Texture services change your natural hair pattern. Your stylist can use them to loosen your natural curls or add some texture to straight strands.
Here is a list of the texture services your local SmartStyle salon may offer. The list varies by location, so check with your local salon to see if they provide the treatment you want.
Full relaxer – Relaxers are a chemical treatment that loosens naturally curly and kinky textures. This service is exclusively for hair that has never been relaxed before. After your treatment, your stylist will shampoo, scalp massage, condition, and blow-dry your newly straightened locks. Read this article if you don't have naturally curly hair but you're still considering a relaxer treatment.
Relaxer touch-up – This service is reserved for clients who's hair has been previously relaxed. It includes a touch-up of up to 1 inch of regrowth. If your new growth is longer than an inch, you may be charged extra. The service ends with a shampoo, scalp massage, conditioner, and basic blow-dry.
Full perm – Perms are a chemical process that adds permanent curls and waves to your hair. First, your stylist will wrap your hair around curlers. The smaller the rollers used, the tighter your curls will be. The stylist will then apply the perm solution and neutralizer to your strands. Once your stylist rinses the chemicals from your hair, the service ends with a shampoo, conditioning treatment, scalp massage, and express blow-dry.
Specialty perm – Specialty perms include techniques like spiral, volumizing, or multi-textured perms. You may also need to purchase this service if your hair is particularly long or thick. A specialty perm ends with a shampoo, conditioning treatment, scalp massage, and quick blow-dry.
Partial perm – Your stylist will use up to 10 perm rods to perm a particular area of your head for a partial perm. You can use them to create a uniform curl pattern, add volume to your locks, or cover up thinning areas. After your perm, your stylist will shampoo and condition your hair. Then, they will give you a scalp massage and an express blow-dry.
Color Services
Before your coloring service, your stylist will speak with you to understand what works best for you. They have semi-permanent, demi-permanent, or permanent hair dyes available in a range of stunning shades.
Here are the color services SmartStyle offers:
All-over color – For all-over color, your stylist will apply your preferred dye to all of your hair. The all-over technique will create an even yet multi-dimensional shade. The service ends with a free shampoo, a conditioning treatment, and a basic blow-dry so you can flaunt your new hair hue in style. Here's a little more about the different types of hair dye available:

Permanent: Permanent hair dye delivers long-lasting color due to its ability to penetrate your strands and deposit pigments inside your hair's cuticles. Although this creates enduring color, it may damage your hair more than other types of dye.
Demi-permanent: Demi-permanent dye can only penetrate your strands slightly. They are more gentle than permanent dyes and last significantly longer than semi-permanent dyes.
Semi-permanent: If you're concerned about the health of your hair, semi-permanent dyes are the safest option. They use highly pigmented formulas to deposit color onto the outside of your strands. While they don't last as long as other dyes, they are the gentlest way to get lasting color.

Full highlights – Your stylist will do a complete highlight, using enough foils to cover your entire head. You'll end up with plenty of lowlights and highlights. After your stylist rinses the bleach away, they will shampoo and condition your hair. They'll wrap things up with a scalp massage and blow-dry.
Partial highlights -Your stylist will strategically place up to 15 foils around your head to create partial highlights. They will apply bleach to the foils to create a sparkling, sun-kissed effect. Once your stylist finishes your color, they will complete the service with a shampoo, conditioner, scalp massage, and rough blow-dry.
Mini highlights – You can get mini-highlights for a subtle, face brightening effect. Your stylist will use up to five foils to lighten the hair around your face. Afterward, you'll get a shampoo session, condition session, scalp massage, and casual blow-dry.
Specialty color – SmartStyle stylists are kept up to date on many cutting-edge hair coloring techniques. A few of the different color techniques included under the umbrella of specialty color are balayage, ombre, color-blocking, and color melting.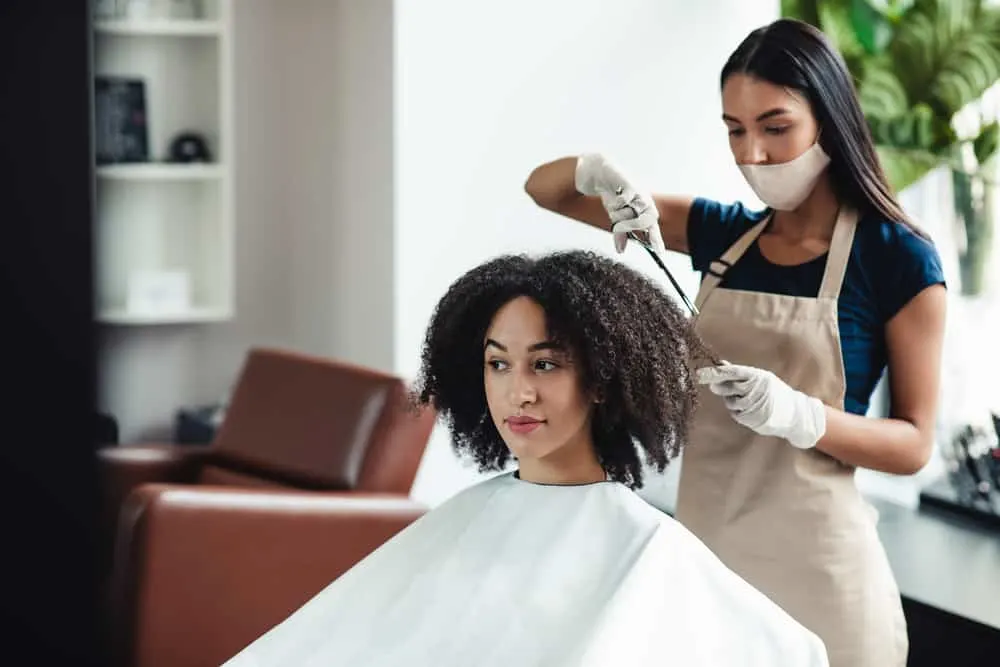 Conditioning Services
Heat and chemical processing can leave your strands feeling dry, brittle, and lifeless.
SmartStyle offers an array of nourishing conditioning treatments that can help restore moisture and strength to your hair. Your stylist can assist you in deciding which conditioning treatment best suits your needs.
Here's what they offer.
Basic Conditioner – Your stylist will give you a simple conditioning treatment with one of the many professional lines carried in SmartStyle salons.
Specialty conditioner – When you get a specialty conditioning treatment, your stylist will assess the condition of your hair. They will then recommend a targeted hair mask to repair, smooth, moisturize, or add shine to your mane.
Malibu treatment – This 2-step treatment starts with a deep-cleaning clarifying cleanser. Afterward, your stylist will apply an intensive reconstructing mask to help repair damage and restore moisture to your locks.
Waxing Services
SmartStyle salons don't just treat the hair on your head. They also offer a variety of waxing services. Waxing isn't available at all SmartStyle locations, so check with your local salon before your visit.
Here are the waxing services that most SmartStyle locations provide:
Waxing – When you get a waxing treatment, your SmartStyle stylist will use hot wax to remove unwanted facial hair. You can choose between your eyebrows, chin, and lip-line. They can adjust your brow thickness, shape, and arch to give you a fresh, new look. While they provide waxing, SmartStyle salons don't offer beauty-related services like plucking, threading, or microblading. Waxing exfoliates your skin, gets rid of stray hairs, and can help create a smooth base for makeup application.
Does SmartStyle Trim Beards?
The stylists at your local SmartStyle salon can trim or cut your beard to your specifications, whether you're sporting a goatee or a lumberjack beard.
They can give you a full cut or simply touch up your beard between visits. Walmart salon prices vary depending on which salon you visit, so try to check beforehand.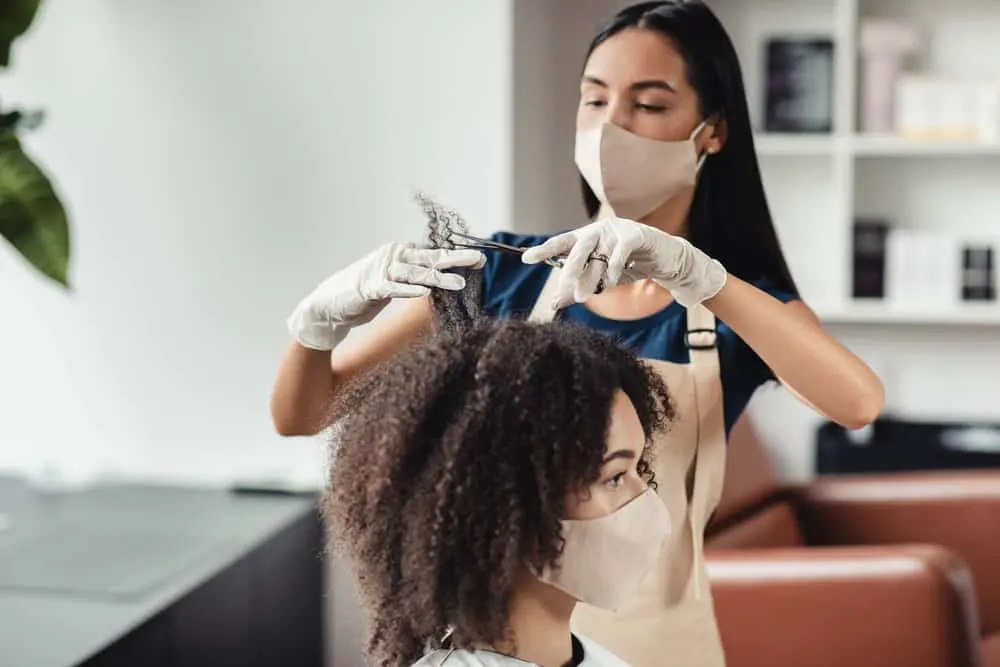 Does SmartStyle Do Fades?
SmartStyle stylists are kept current on a selection of trendy styles, including fades. Fades are even included in the company's hairstyle inspiration catalog.
If you have your heart set on a particular cut, make sure you head to your appointment with a picture or two. That way, the stylist can get a clear picture of what you want to get done.
What Methods of Payment Does SmartStyle Accept?
Most SmartStyle salons accept cash, credit, and debit cards. They accept all major cards, including MasterCard, Visa, Discover, and American Express.
Despite being located in Walmart, SmartStyle does not accept Walmart credit or gift cards. The accepted forms of payment may vary by location, so reach out to your local salon for specific details.
Does Smartstyle Take Apple Pay?
Many SmartStyle salons accept Apple Pay. However, this isn't the case at every location. If you want to know if your local salon accepts Apple Pay, you can check online or call them to find out. Alternatively, you can bring a second form of payment to your hair appointment.
Should You Tip at SmartStyle?
Like most salons, tipping is encouraged but not required at SmartStyle salons. Generally, you should expect to tip between 15% to 25% of your total cost.
For excellent service, try to tip your stylist on the higher end. Tipping your stylist well helps you build a relationship with them and may lead to better service during future visits.
Can You Make an Appointment at SmartStyle?
SmartStyle salons allow you to book an appointment up to three days before your desired date. You can either call to reserve your time or use the SmartStyle app. SmartStyle salons prioritize appointments over walk-ins, so book your session ahead of time to avoid a lengthy wait.
Does SmartStyle Take Walk-Ins?
SmartStyle salons accept walk-ins at all of their locations. Once you enter the salon and speak with an available employee, they will inform you of the estimated wait time. Once your stylist is ready, the employee will bring you to the back so your service can start.
More About SmartStyle's Mobile App
SmartStyle recently released a mobile app that allows you to book appointments for yourself and your guests up to three days in advance, see your estimated wait times, receive reminders and notifications, and keep track of your preferred location and services. You can download the SmartStyle mobile app for free in the Apple App Store or Google Play.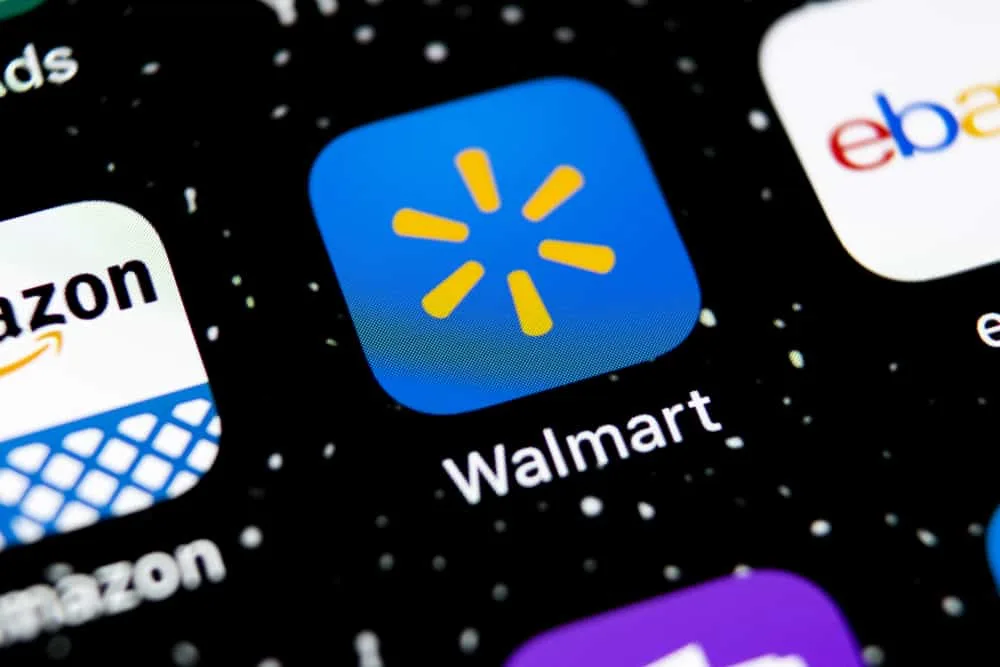 What Products Do They Use at Smartstyle?
SmartStyle salons carry a range of professional, nationally recognized product lines. SmartStyle's parent company, Regis, also has its own line of affordable salon-inspired hair care and styling products called DESIGNLINE. Below is a comprehensive list of the various hair products used and available for sale at SmartStyle salons:
Kenra
OPI
Sexy Hair
Paul Mitchell
DESIGNLINE
Joico
It's a 10
Redken
Biolage
MIZANI
Total Results
Mizani
Sebastian
TIGI
Design Essentials
Blossom
CHI
Can You Donate Your Hair at Smartstyle?
Although SmartStyle doesn't have a hair donation program, their stylists will cut your hair for a donation. Be aware that you may be charged full price for the haircut, depending on the location.
That varies from salon to salon, as some sites offer reduced or free haircuts if you bring in your donation form. Check your local salon to see if they offer a discount for scheduling a donation.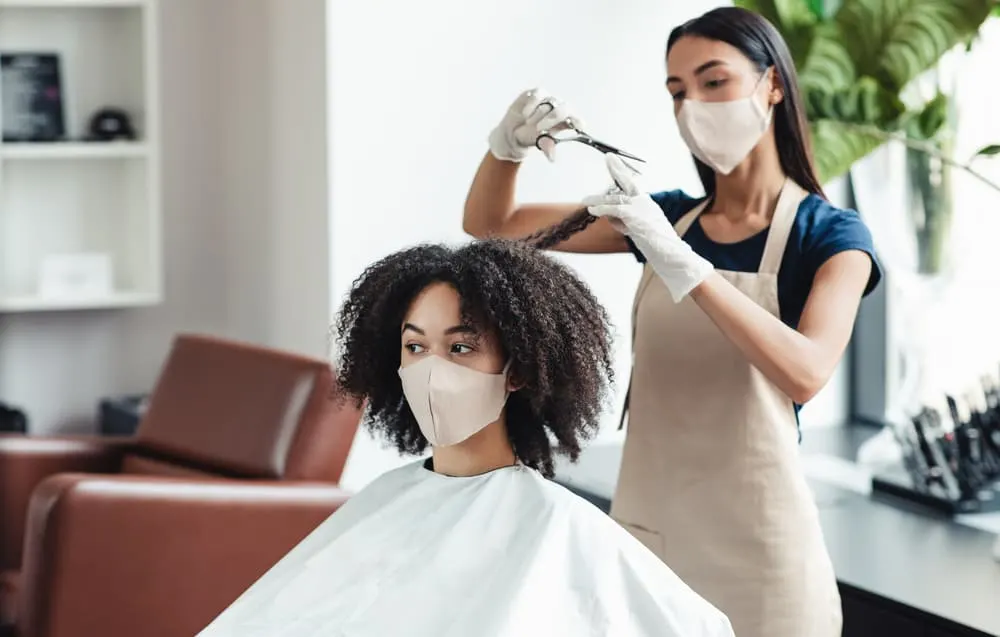 Can SmartStyle Cut Black People's Hair?
The stylists at SmartStyle receive training on a variety of different hair types. They accept all hair textures and carry a wide range of products to accommodate everyone's needs.
However, it's impossible to know if a SmartStyle salon can cut Black people's hair. Each salon has a unique set of stylists with different professional experiences.
While some locations may be capable of styling Black hair, that doesn't necessarily mean all of them will be.
Reach out to your local salon ahead of time and ask if they have stylists available that have experience working on Black hair. Black hair has specific needs, and finding a knowledgeable stylist can help reduce the risk of a less-than-satisfying experience.
Is SmartStyle Suitable for Kids?
Most customers rate SmartStyle as being excellent for children. They love that the salons are conveniently located in Walmart.
Parents also love the kid's discount and say the stylists are patient with their little ones. The stylists go out of their way to make sure both the parents and children leave the salon happy.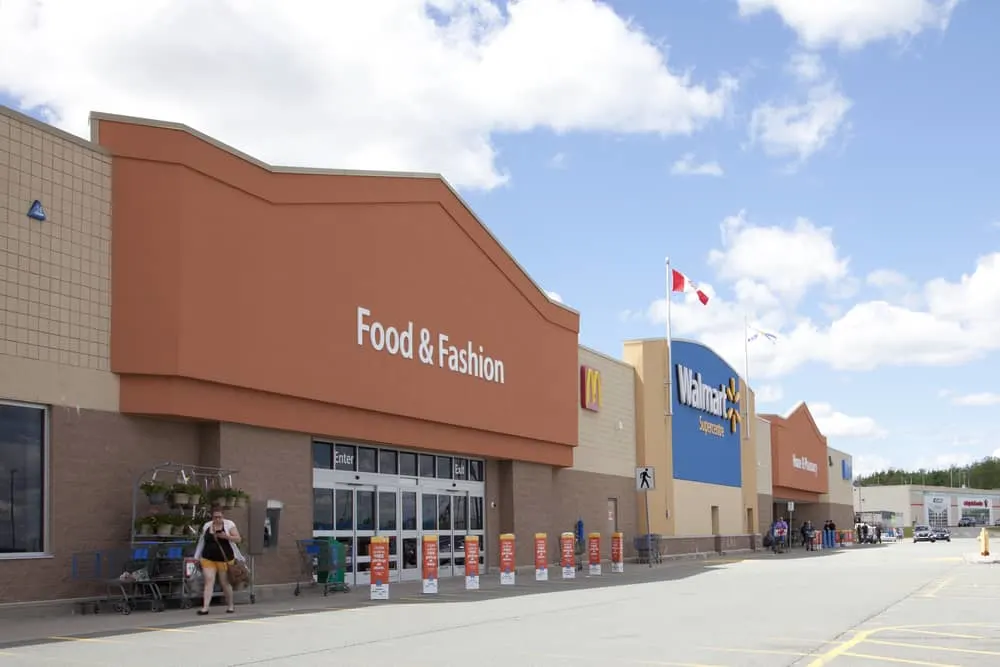 What Do Customer Reviews Say About Smartstyle?
Checking online reviews can help give you a sneak peek of your experience at a new salon. With so many review sites out there, we thought we'd save you the trouble of having to sort through them all. Here are some of the best and worst things people say about their trips to SmartStyle salons.
Positive Reviews
Happy customers say they experienced excellent customer service. Many reviewers were able to find their ideal stylist, and many still visit them regularly.
The stylists walked them through each step of the process and took on feedback. Positive reviews also mention that the prices are reasonable and that taking advantage of the SmartStyle packages helps them save even more.
Negative Reviews
Negative reviews say the customers waited longer than they wanted, and their total costs were much higher than anticipated. To avoid this, discuss the pricing with your stylist before they start the service.
That way, you'll understand the costs clearly, and there won't be any confusion.
Other critical reviews say the hair coloring services didn't provide them with the results they were after. Another common complaint centers around poor customer service.
They say the stylists didn't get back to them on time, and the communication left a lot to be desired. Appointments are prioritized over walk-ins, so reserve a time slot if you're concerned about waiting.
Reviews Are Mixed
Overall, there is a mix of positive and negative reviews. One thing to keep in mind is that SmatStyle is a franchised salon.
There are almost 2000 different SmartStyle salon owners, and each one runs their salon their own way. For that reason, customer reviews vary widely, depending on which salon you check.
If you want to get an idea of what your nearest SmartStyle salon is like, look up the reviews for that specific location. That way, you can see examples of their past work and what local visitors say.
Don't hesitate to ask questions and find out as much information as possible before and during your appointment. The more direct you are with the stylist, the happier you'll be when you get up from the chair.
SmartStyle salons offer an array of services that will meet the needs of your entire family. Each service is performed by a highly trained stylist and comes with an affordable price tag.
Remember, you'll have to check with your local salon to find specific information like the hours of operation, services offered, and prices. We hope this article has answered all of your questions about SmartStyle!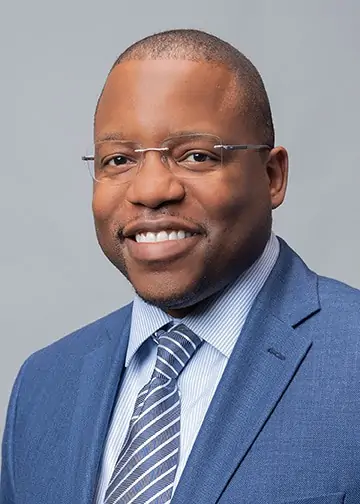 Kenneth Byrd holds a BS in Accounting and Management Information Systems and an MBA from the University of Alabama at Birmingham. With over 15 years of experience, Kenneth has been dedicated to hair care since 2008, when he co-founded Curl Centric® and Natural Hair Box alongside his wife. As a team, they promote healthy hair care practices through their comprehensive platform, Curl Centric. Curl Centric is a website operated by a husband and wife team that encourages healthy hair care. At Curl Centric, we aim to help our readers take control of their hair care journey and make good decisions about products, hairstyles, and maintenance techniques. We also have strict editorial integrity; here's an explanation of our editorial guidelines and how we make money.