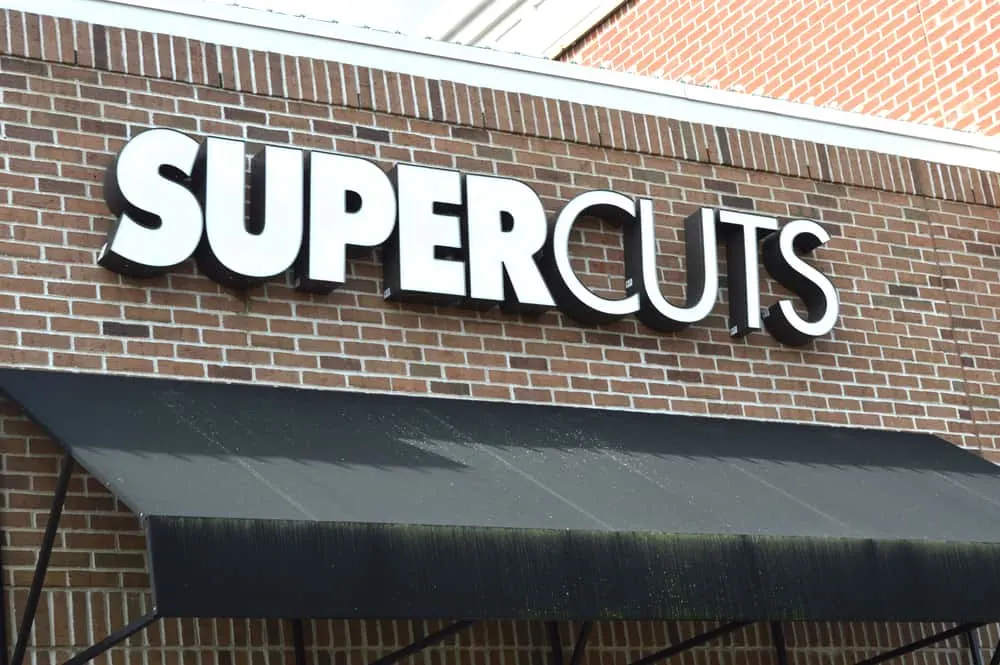 Supercuts has become one of the most popular salon franchises in the United States because of its low prices and wide range of available hair care services.
If you're wondering if Supercuts is the salon for you, just keep reading! This article will take a close look at Supercuts and tell you everything you need to know about the brand. Let's get started!
How Supercuts Started
Supercuts was founded in 1975 by Geoffrey M. Rappaport and Frank E. Emmett. The first salon was started in Albany, California, to fill what the business partners viewed as a gap in the hairstyling market.
They wanted to create a salon that emphasized low prices without sacrificing the availability of hair services. Eventually, the founders developed what would quickly become their signature hair-cutting technique.
It took only 20 minutes, which meant their new service made haircuts fast, inexpensive, and more convenient than ever. In addition to their cuts, Supercuts was known for allowing customers to pick and choose which services they wanted to purchase.
This allowed them to customize their experiences without breaking the bank.
Supercuts continued to grow, and Regis Corporation eventually acquired it in 1996. As the world's largest chain of hair salons, Regis continued the Supercuts founder's mission to create affordable, multiservice salons.
Currently, there are more than 2,400 Supercuts salons in the U.S, and that number is still growing! Supercuts is a franchised salon, which means each location has a different owner.
The diversity in owners means factors like prices and hours of operations will vary depending on your area. Despite this, the salons are all united by Supercuts's commitment to an affordable and customizable salon experience.
What Are Supercuts's Hours of Operation?
The hours of operation might vary at your local Supercuts. About a third of Supercuts salons are closed on Sunday, so make sure you call or check their website beforehand.
Here are the typical hours for Supercuts salons.
Monday – 9 am to 7 pm.
Tuesday – 9 am to 7 pm.
Wednesday – 9 am to 7 pm.
Thursday – 9 am to 7 pm.
Friday – 9 am to 7 pm.
Saturday – 9 am to 6 pm.
Sunday – 10 am to 6 pm.
Most Supercuts locations, if not all of them, are closed on certain holidays, including:
Independence Day
Labor Day
Easter Sunday
Memorial Day
Thanksgiving Day
Christmas Day
What Hair Cutting Services Does Supercuts Offer?
Supercuts offers a variety of haircutting packages. Here are the different Supercuts tiers and the services they include.
Supercut – Haircut and Hot Towel Refresher
Supercut II – Shampoo, haircut, and Hot Towel Refresher
Supercut III – Shampoo, simple blow-dry, haircut, and Hot Towel Refresher
Supercut IV – Shampoo, simple blow dry, haircut, hot tool styling, and Hot Towel Refresher
Supercut Jr. – A kid's haircut for children 12 years old and younger and a Hot Towel Refresher
Supercut Sr. – A senior's haircut for adults 65 and older and a Hot Towel Refresher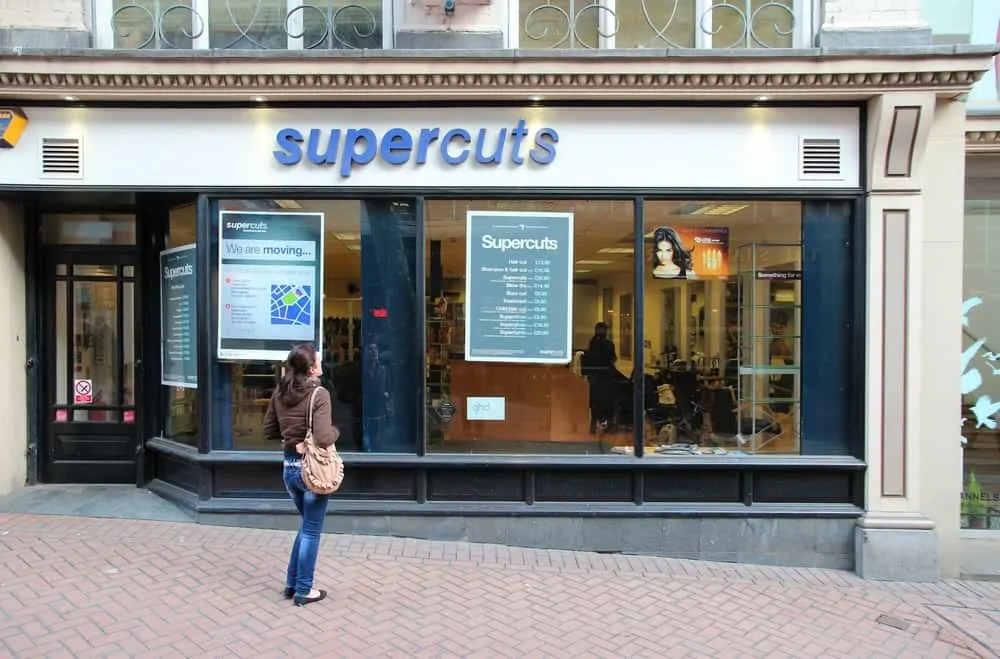 What Hair Color Services Does Supercuts Offer?
Supercuts offers a variety of hair coloring-related services. This section will take you through some of the different hair color services offered at Supercuts. All of the services mentioned are available with semi-permanent, demi-permanent, or permanent hair color.
Supercolor
Each Supercolor service starts with a one-on-one consultation with a Supercuts stylist. They'll give you an assessment that considers your hair's health and skin tone.
Then, they'll discuss how you can achieve the color results you're looking for. A Supercolor can include all-over, dramatic color, or just a simple root touchup.
Gray Blending
Supercuts gray blending enhances your grays without covering them completely. This low-maintenance coloring method gently blends away the grays, so they fade into your natural hair color. It's perfect for anyone looking to transition into gray hair gracefully.
Highlights and Lowlights
Supercuts offers a variety of highlight and lowlight techniques to add some dimension to flat, all-over color. Whether you go for subtle or chunky color, highlights and lowlights can help refresh and transform your look.
Tip color
For a pop of muted or edgy color, you can get the ends of your hair colored. Your hair stylist can complete this technique on any hair length for short, frosted tips or hair that looks dipped in stunning hues.
Does Supercuts Do Perms?
Perms are a permanent treatment that uses chemicals to set your hair into curls and waves. You can customize the size of your new ringlets by choosing larger or smaller rollers. Although Supercuts offers various chemical treatments, they do not give perms.
What Hair Styling Services Does Supercuts Offer?
Supercuts lets customers choose from a selection of services to meet their styling needs. This section will walk you through the hairstyling services available at most Supercuts locations.
Blow-Dry
After your shampoo, your stylist will blow-dry your hair. The emphasis is on drying your locks, as opposed to styling them. If you want a more involved blow-dry, you'll have to upgrade your service and get a blowout.
Blowout
Supercuts blowouts will blow-dry your tresses into a smooth, straightened style with plenty of bouncy volume. Blowouts are perfect for anyone who wants straighter strands without sacrificing body.
Hot Tool Styling
The heat tools available at Supercuts aren't just limited to blowdryers. Supercuts stylists can also flat iron and curl your locks with a curling iron.
The prices depend on the length of your hair and how involved the style is. If you want more details, ask your stylist for more information.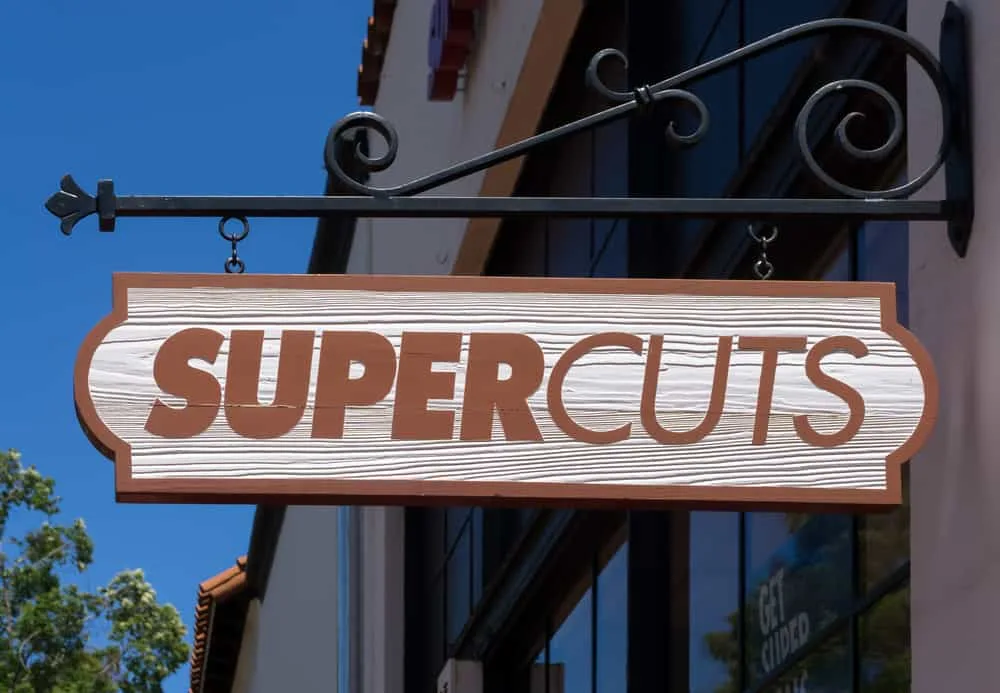 What Add-On Services Does Supercuts Offer?
In addition to haircuts and color, Supercuts offers a selection of add-on services. The services offered may vary depending on which salon you visit, so always double-check to make sure.
Waxing
As a full-service salon, Supercuts offers hot waxing services. You can get unwanted hair removed from your chin or upper lip. The cost may vary, depending on what you get waxed. Typically, less time-consuming areas, like your chin or lip, will cost less.
Shampoo
Before getting your hair cut or styled, you can start things off with a thorough shampoo. It will eliminate residual products weighing your strands down and provide a clean base for your stylist to work on.
Tea Tree Experience
If you're in the mood for a deeper clean, you can opt for the Tea Tree Experience. It includes a refreshing shampoo and deep conditioning treatment with the Paul Mitchell Tea Tree products. It also comes with an invigorating scalp massage and a hot, steamed towel for your face.
Conditioning Treatment
When you purchase a conditioning treatment, your stylist will apply a deep conditioner to your hair after shampooing it. Deep conditioner helps restore moisture and elasticity and can help prepare your strands for the stress of heat styling.
Beard and Bang Trims
Supercuts is the perfect place to go if your need your beard or bangs trimmed. You can get a full cut or just a touchup to hold you over until your upcoming hair appointment. You can also ask your stylist to touch up your mustache or neckline.
Eyebrows
You will have to check with your local salon, but many Supercuts locations offer eyebrow waxing. If they do, a full eyebrow wax will cost about $8. While Supercuts does waxing, they don't provide other services like threading or microblading.
What Men's Haircuts Does Supercuts Offer?
Supercuts has a portfolio of men's haircut services you can choose from to help keep things simple. Every cut ends with a Hot Towel Refresher that helps eliminate stray hairs and leaves you feeling clean, refreshed, and ready to take on the day! In this section, we'll walk you through all their standard cuts and give you a brief description of each one.
Clipper Cut with Brush Back
This easy-to-maintain style uses clippers to taper your sides in gently. The versatile look is finished by applying a styling product to the rest of your hair and brushing it back. You can tousle it for a casually messy look or keep it neat for a formal occasion.
Clipper Cut with Fade
When you select the clipper cut with a fade, the stylist will take your hair in until it reaches your ears and neckline. The sides and backs are then tapered to give you a crisp fade. Your hairline is touched up to finish the look. It's a no-fuss style perfect for anyone looking for a low-maintenance 'do.
Disconnected Clipper Cut
For this modern cut, your stylist will first cut the back and sides of your hair using their clippers. Although the top is left long, the stylist will trim it slightly so your hair blends into the sides. How you choose to style your new look is entirely up to you!
Disconnected Mid-Fade with Natural Top
The disconnected mid-fade with a natural top is a spin on the usual disconnected clipper cut. It's long on the top and tighter on the back and sides.
The hair along your neck and ears is cut into a classic fade. The look can be further customized with designs etched into the faded portions.
Fade
This timeless cut is perfect for textured locks. Your stylist will use their clippers to cut the sides and back of your head into a fade. They will polish the look off by touching up your hairline for a crisp finish.
Long Layers
The long layers cut can help keep thick, long locks in order. The back and sides of your hair are lightly trimmed to kick things off. Next, your stylist will use their scissors to thin out the top, so it blends into your new 'do. You can style your new look in a number of ways with the help of styling products or accessories.
Long Taper
This convenient cut is ready to go, with minimum styling required. It leaves your hair short to medium length but tapers in the side and back, so it looks neater. Your stylist will carve your neckline into your desired shape as a finishing touch.
Short Layers with Taper
This stylish cut tapers the sides and back of your hair while adding layers to the longer strands on top. The layers create natural highlights that add dimension to your hair.
The short layers with taper cut can be worn with messy texture, or you can slick it back into a retro-inspired pompadour.
Skin Fade With a Disconnected Top
You'll always look polished and ready to go with this modern twist on a crew cut. Your hair is kept short at the bottom and gradually gets longer as you make your way to the top of the head. A skin fade pairs well with any texture of hair and can be customized with etched designs on the sides of your head.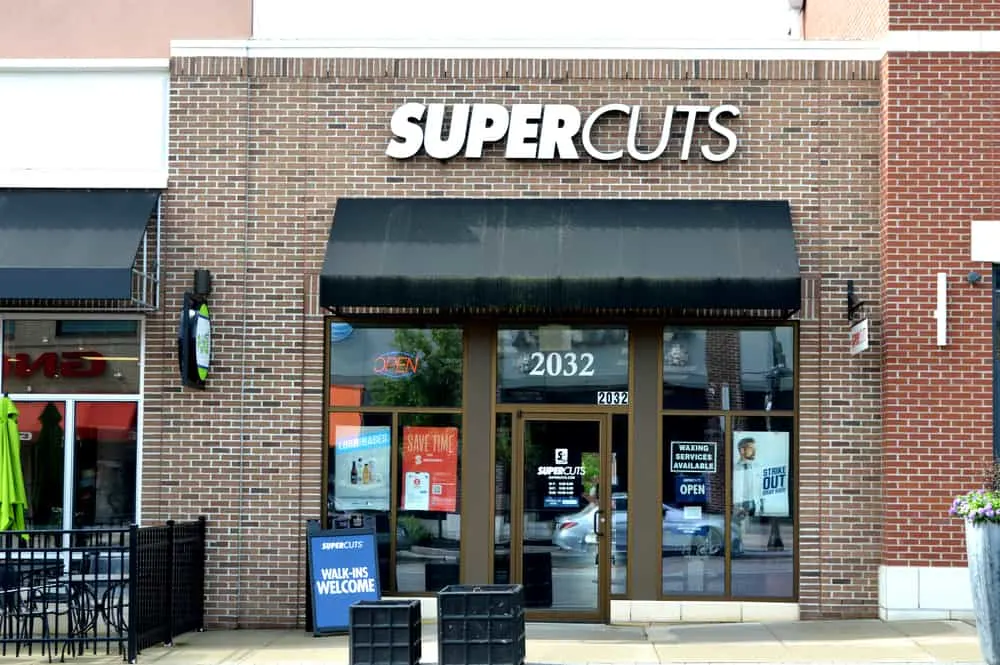 What Women's Haircuts Does Supercuts Offer?
In addition to the men's haircuts, Supercuts provides female customers with a portfolio of haircuts designed to take their locks to the next level.
Like the men's cuts, all women's cuts come with a complimentary Hot Towel Refresher. Here are the women's haircuts offered in Supercuts salons.
Bob
When you ask your stylist for a bob, they will first cut your hair, so it flows forward slightly. This helps maximize movement and leaves you with a classic shape that can be parted and styled however you want to wear it. You can ask your stylist to add bangs for an instantly chic look.
Layers
Layered cuts add movement and volume to your strands. They get rid of the extra weight that can leave bulky hair looking limp and lifeless.
Layers also shorten your drying time and can highlight your natural hair texture. Just talk with your stylist and tell them how you usually like to wear your hair so they can plan out the length of the layers.
Long Layers with Bangs
Add bangs to your new do if you're looking for a quirky take on a layered cut. The face-framing pieces flatter your features while giving you more versatility in how you style your new hairdo.
To start, your stylist will add long layers to the inner portion of your hair. Then, they will clean up your ends and trim your bangs to your desired length.
Pixie
When it comes to short haircuts, the pixie reigns supreme! This adorable 'do is versatile and the perfect way to beat the heat or drastically change your look.
Although pixies are low maintenance, the brow grazing pieces mean they're long enough to let you experiment with different styles. While pixie cuts work particularly well with thick and wavy locks, your stylist can bring the look to life on any hair type.
What Kid's Haircuts Does Supercuts Offer?
Supercuts salons offer a selection of kid-friendly hair styles to keep your little ones looking fresh. And don't worry about kids being left out!
Just like the adults, your kids will get to finish their haircut off with a warm, steamed towel. Here are the kid's cuts you can get at your local Supercuts.
Long Bob
The long bob, or lob, is a carefree cut that adds movement and volume to flat strands. It's perfect for all textures and is universally flattering. The blunted ends will help your locks look thicker and fuller without sacrificing length.
Short Layers with bangs
This blended clipper cut is perfect for any kid looking for a low-maintenance style. First, your stylist will clean up the back and sides with their clippers.
They will use their scissors to cut layers on top to finish it off, complete with bangs. The layers help the longer pieces seamlessly blend into the rest of your hair for a perfectly tailored yet effortless style.
Short Layers with Brush Back
When it comes to boy's cuts, this style is a classic! To complete the haircut, the back and sides of the head are neatly trimmed with clippers.
Then, the stylist will scissor cut short layers onto the top and blend those in with slightly longer pieces in the front. In the end, your young one will have a timeless but casual look.
What Are Supercuts Prices?
As a franchise, each salon sets its own prices. Still, you'd probably like to get a general idea of how much you can expect to pay. Here's a range of the highest and lowest average prices across various Supercuts locations.
Supercut I – $16 to $21
Supercut II – $21 to $24
Supercut III – $30 to $44
Supercut Sr. – $14 to $19
Supercut Jr. – $14 to $19
Shampoo – $5 to $8
Conditioning treatment – $12 to $13
Tea tree experience – $10
Beard trim – $9 to $10
Bang trim – $9 to $10
Blow-dry – $23 to $37
Hot tool styling – $23 to $37
Supercolor – $25 to $45
Tip color – $25 to $45
Waxing – $5 to $12
Highlights – $30 to $115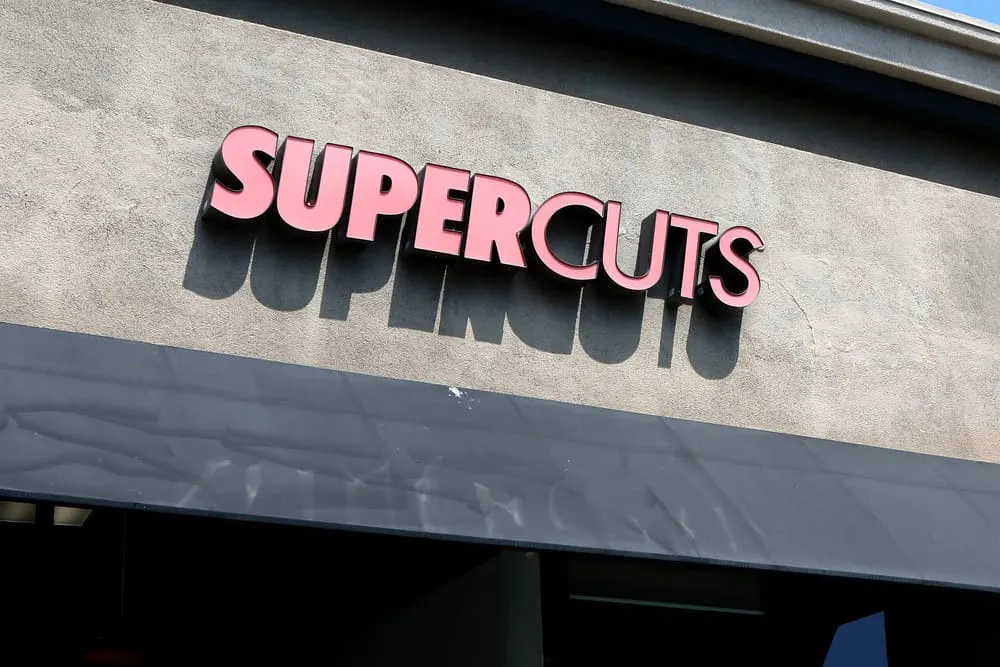 What Forms of Payment Does Supercuts Accept?
Supercuts accepts cash and major debit/credit cards like Visa, MasterCard, Discover, and American Express. They don't accept digital wallets or prepaid debit cards.
Some locations only take cash tips, so keep that in mind before heading out. If you have any questions about which payment methods your local Supercuts accepts, give them a call to find out.
Does Supercuts Take Apple Pay?
Unfortunately, Supercuts does not accept Apple Pay. If you want to find out for sure, call the salon before you visit or bring a backup form of payment when you go for your haircut.
Should You Tip at Supercuts?
Although it's not required, you should tip your stylist during your Supercuts visit. Tipping between 15% to 20% of your total is customary.
For good service, try to tip on the higher end. Tipping well will help you build rapport with your stylist, and some may even show their appreciation by giving you extra discounts or free services.
How Much is the Supercuts Senior Discount?
A senior discount is available at most Supercuts locations. The senior haircut, or Supercut Sr, is usually $2 lower than the price of a regular haircut. Some sites might not have a senior discount, so call your local salon to find out.
How Much is the Supercuts Kids Discount?
In addition to the senior's discount, many Supercuts locations offer a discounted haircut for kids. The Supercuts Jr is typically $2 less than a regular haircut and is provided at most Supercuts salons. There is some variance between sites, so call your local Supercuts to be 100% sure.
Does Supercuts Have a Rewards Program?
Supercuts has recently created a rewards program that lets you earn points for the services you purchase. Once you've reached 150 points, you can redeem them for a free Supercut, Supercut Jr, or Supercut Sr haircut. Alternatively, you can redeem your points for up to $15 off the price of a salon product.
To redeem your Supercuts Club rewards, all you have to do is mention it to your stylist. They'll apply the discount to your total when you check out. You don't have to worry about a coupon or redemption code, so it couldn't be simpler.
Can You Donate Hair at Supercuts?
Supercuts doesn't have a dedicated hair donation program. However, individual salons may offer to cut your hair for you. Additionally, many Supercuts locations run hair donation events throughout the year. To find out if they charge for the service, reach out to your local Supercuts and ask.
Can Supercuts Cut Black People's Hair?
Although Supercuts stylists are trained to handle a variety of hair textures, there's no way to know for sure. Whether or not a Supercuts location can cut Black hair depends on the individual salon.
Black hair has unique needs, so you're better off finding a stylist that has experience working with it. If you want to find out if your local Supercuts salon can cut Black hair, give them a call or check out their local reviews. That way, you can get an idea of their customer base and make an informed decision.
What Product Brands Does Supercuts Use?
Supercuts carries a selection of professional product brands. The exact products used will depend on your individual salon, but here are some of the lines commonly used.
Nioxin
American Crew
Biolage
Paul Mitchell
Does Supercuts Take Walk-Ins?
Supercuts accepts walk-ins every day of the week – no appointment needed! Just arrive at your preferred location and walk right in. The person at the front desk will sit you down to wait and bring you to a stylist once they have an opening.
Does Supercuts Have Online Check-In?
If you're wondering whether or not Supercuts has online check-in, we're happy to tell you that the answer is yes! By checking in online, you can preview how long the waitlist will be before deciding on a location. You can also see which stylists are available and request them ahead of time.
Does Supercuts Have a Mobile App?
For your convenience, Supercuts has a mobile app available. You can download it for free on Google Play or Apple's App Store. The app allows you to locate your favorite salon, request your preferred stylist, and see the estimated wait times. You can also check-in, get instant directions, and set reminders for your next haircut appointment.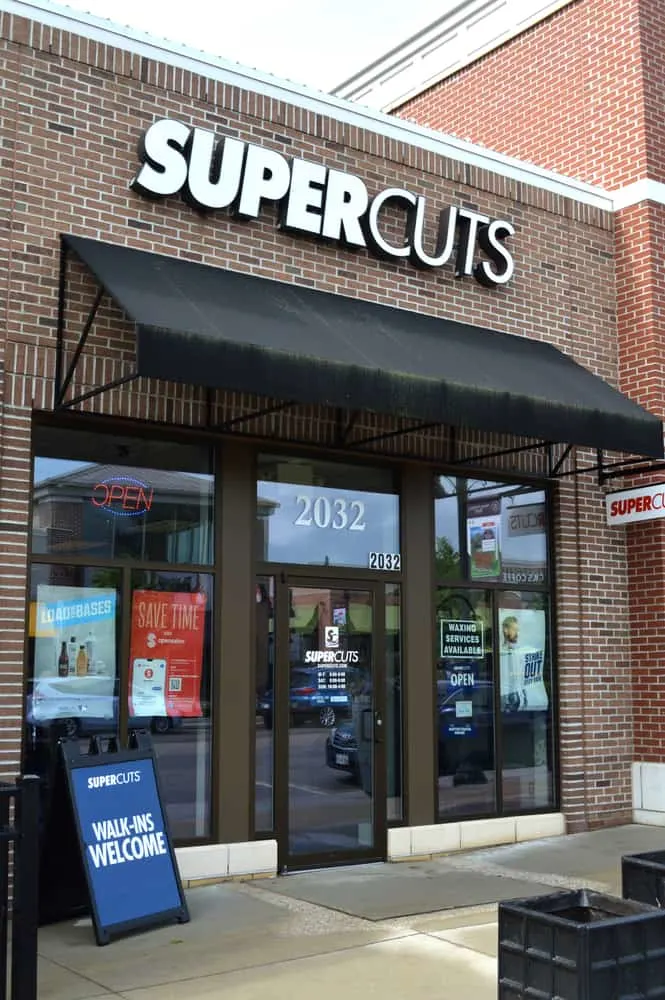 What Are Customers Saying About Supercuts?
When you're trying to figure out if a new salon is right for you, the best thing to do is see what other customers are saying.
Here is a summary of the worst and best things Supercuts customers have to say about their visits. Individual experiences vary, so take what they say with a grain of salt.
Happy Customers
Positive reviews state that customers love the low prices and wide variety of services available. The Hot Towel Refreshers is the perfect note to end their haircuts on, and they leave the salon looking and feeling their best. They also say the staff is patient, particularly with kids and teens.
Dissatisfied Customers
Critical comments say they experienced low-quality haircuts that don't look like what they requested. They say the stylists cut their hair unevenly or removed too much length. Some Black customers have difficulty finding a Supercuts stylist that can adequately service their hair.
It's important to remember that Supercuts is a franchise business. The salons are all owned and operated by local business owners. The experiences at one salon won't necessarily reflect what you'll encounter at your location.
If you want to find specific reviews, look up comments on your preferred salon. That way, you'll have a better idea of what to expect during your cut.
Supercuts offers an array of services that delight customers all over the U.S., and their low everyday prices mean you can treat yourself without spending a fortune.
Don't forget to reach out to your local Supercuts salon to find details like hours of operation and which discounts are available. We hope this article has revealed to you everything there is to know about Supercuts.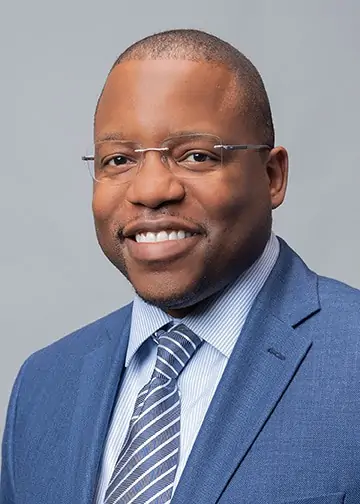 Kenneth Byrd holds a BS in Accounting and Management Information Systems and an MBA from the University of Alabama at Birmingham. With over 15 years of experience, Kenneth has been dedicated to hair care since 2008, when he co-founded Curl Centric® and Natural Hair Box alongside his wife. As a team, they promote healthy hair care practices through their comprehensive platform, Curl Centric. Curl Centric is a website operated by a husband and wife team that encourages healthy hair care. At Curl Centric, we aim to help our readers take control of their hair care journey and make good decisions about products, hairstyles, and maintenance techniques. We also have strict editorial integrity; here's an explanation of our editorial guidelines and how we make money.