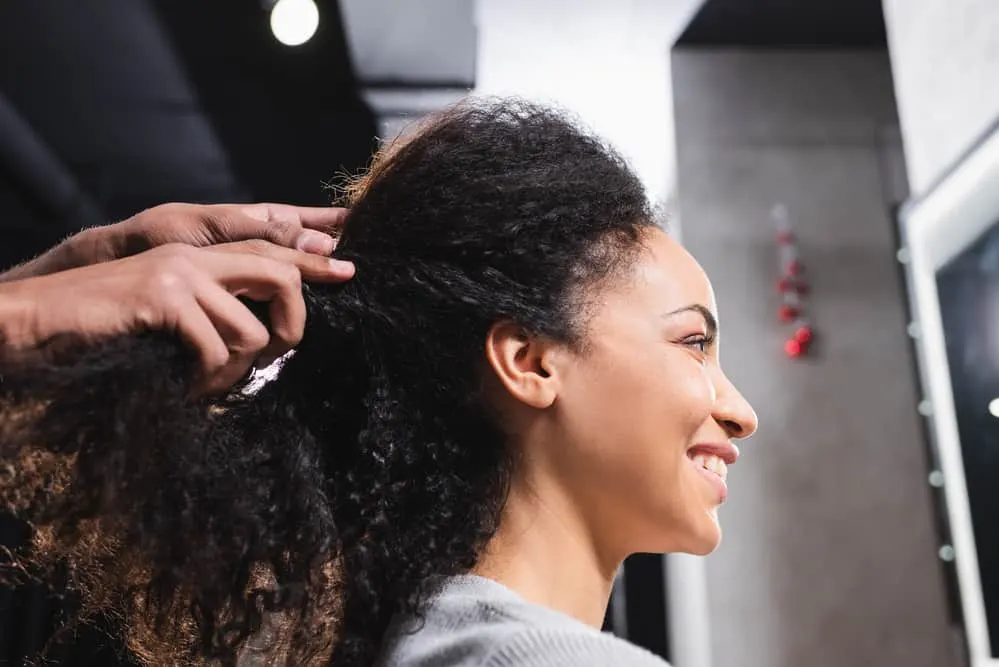 In your search for a new hairstylist, chances are you've come across Sola Salons, a franchise known for its stellar stylists and surprisingly affordable prices.
If you want to get better acquainted with Sola Salons, keep reading! We'll be covering everything you could possibly need to know about Sola Salons, including Sola Salon prices and what they have to offer. Let's get right into it!
About Sola Salon Studios
Sola Salons is a line of independently owned hair and beauty establishments founded in 2004. There are currently over 600 Sola Salons locations across the United States.
Despite all being under the same Sola umbrella, each salon owner sets their own prices, services, layout, and schedules. That creates a lot of diversity in how each individual business location is run.
Sola Salon Studios offers a variety of hair cutting, hair styling, and waxing services for their clients. No matter what type of hair service you're looking for, chances are you can get it done at Sola Salons.
What Are Sola Salons Hours?
Although most are open from morning to evening, each Sola Salons owner sets their own operating hours. Here are the typical hours of operations for Sola Salons.
Monday – 9 am to 7 pm.
Tuesday – 9 am to 7 pm.
Wednesday – 9 am to 7 pm.
Thursday – 9 am to 7 pm.
Friday – 9 am to 7 pm.
Saturday – 9 am to 7 pm.
Sunday – 10 am to 7 pm.
Since your local Sola salon may have different hours or be closed on Sundays, make sure you reach out to your preferred location before your visit. That way, you won't waste your time driving there while it's closed.
Is Sola Closed On The Holidays?
It's hard to say whether a Sola Salon will be closed during a particular holiday since the salon owners set their own schedules. But, in general, Sola salons may be closed or have shortened hours on specific holidays.
We suggest reaching out to your preferred Sola location before planning a visit.
Here are the holidays typically observed by Sola Salons.
Thanksgiving
Easter Sunday
Christmas Eve
Independence Day
Christmas Day
New Year's Eve
New Years Day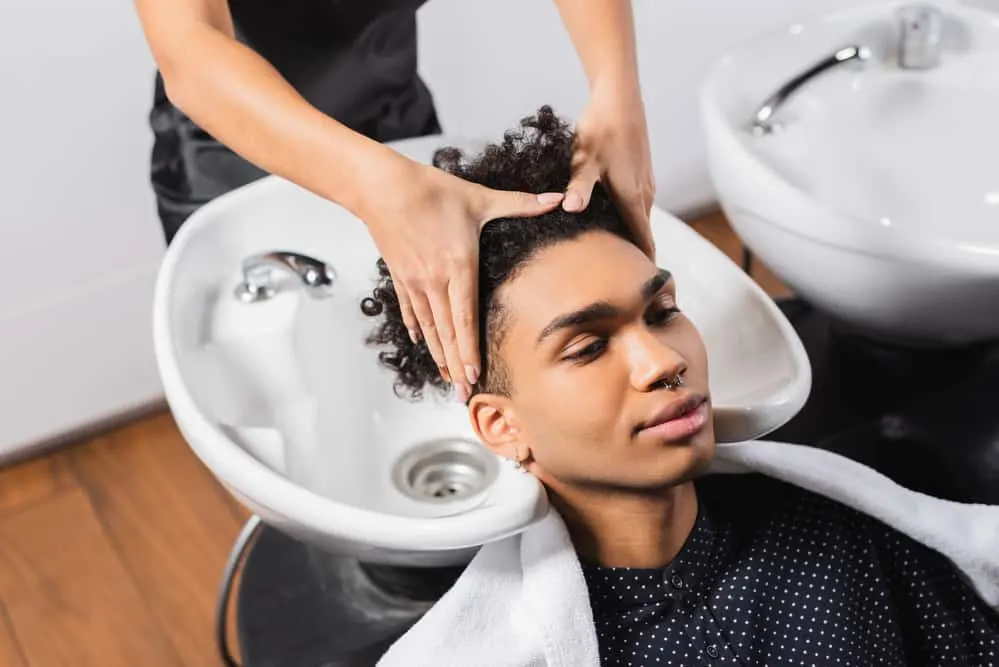 Sola Salon Prices Can Vary By Location
In this section, we will go over Sola Salons' pricing. This list may not reflect the prices or services you'll find at your local Sola Salons, so contact them if you have any questions about what they have to offer.
Here are some of the prices you'll likely find at Sola Salons.
Signature haircut: $15
Half haircut: $10
Wash and style: $42 to $53
Trim/Ends clipped: $10
All-over color: $35

Each additional color: $15

Colored tips: $50 to $70
Full highlights: $85 to $105
Partial highlights: $45 to $65
Formal hairstyles: $80 and up
Color rinse: $10
Color removal: $20 and up
Relaxer touch-up (children): $15
Relaxer touch-up (adults): $25
Virgin relaxers (children): $40
Virgin relaxers (adults): $40 and up
Texturizer touch-up (children): $25
Texturizer touch-up (adults): $35
Virgin texturizer (children): $45
Virgin texturizer (adults): $40 and up
Deep conditioning treatment: $15
Hot oil treatment: $15
Protein treatments: $15 to $35
Dreadlock retwist (children): $30
Dreadlock retwist (adult): $40
Dreadlock twisties (children): $40
Dreadlock twisties (adult): $50
Dreadlock retwist style (children): $10 and up
Dreadlock retwist style (adult): $15 and up
Dreadlock repair (per loc): $10
Half sew-in: $60
Full sew-in: $110
Fusion extensions: $360
Sew-in extension tightening: $20
Half quick bond extensions: $15
Quick bond extensions: $35
Quick bond extensions tightening: $15
Non-traditional sew-in extensions: $210
Individual extensions: $5
Waxing services: $5 to $25
As you can see, Sola Salons prices are modest and competitive. You don't have to break the bank to get your hair done there in most cases.
But, of course, you should be prepared to spend a pretty penny for more involved hair services, like highlights, formal hairstyles, and some extensions.
How Much is Sola Salons' Senior Discount?
Unfortunately, there is not a universal seniors discount across all Sola Salons. Whether or not they have a seniors discount varies depending on the location.
So, we advise you to reach out to your local salon by calling, walking into a physical location, or visiting Sola's website. They'll be able to tell you for sure whether they offer a discount for seniors. You can then find out the minimum age for eligibility.
Do Sola Salons Have a Kids Discount?
While not all Sola Salons offer discounted services for children, many do. The minimum age requirements and the discounted amount will differ by location.
Should You Tip at Sola Salons?
Tipping is expected but not required at Sola Salons, as with most salons. Generally, you should try to tip your stylist between 15% to 25% of your total. If your stylist knocked it out of the park, go for a tip of 25% or more!
Some Sola Salons only accept cash tips, so be mindful of that before you head out to your appointment. You can call ahead of time and find out their requirements, or bring some cash just in case.
Do Sola Salons Have a Discount For First Responders?
Some Sola Salons offer reduced pricing for current and former first responders. That may include veterans, police officers, military personnel, firefighters, and EMTs.
However, this is not the case at all locations. So, it's imperative to call or visit your local Sola Salons and ask if they have a price reduction for first responders. You might receive a percentage off your total or get discounted service with proof of service.
Since the salons are individually owned, each Sola Salon price list is customized.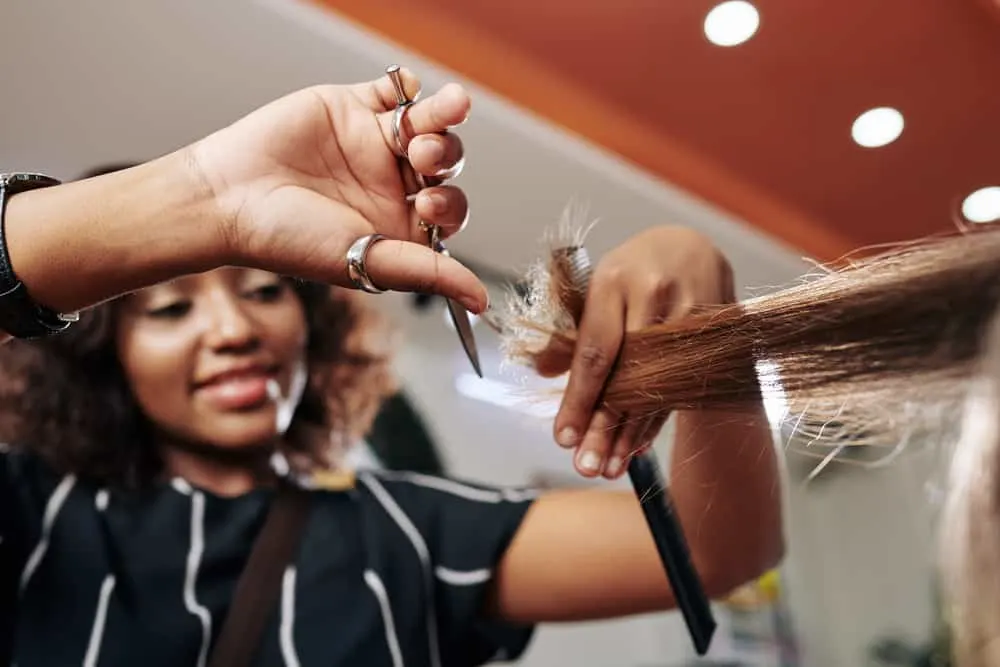 What Payment Methods Do They Accept at Sola Salons?
Most Sola Salons accept the usual payment methods, like cash, debit, and credit card. Typically, they take all major credit cards: MasterCard, Discover, Visa, and American Express. Some have started to accept alternate forms of payment, including digital wallets and prepaid cards.
However, each salon has its own requirements, so contact your local Sola Salons to determine which payment methods they accept.
Since Sola Salon Studios are individually owned, it's not uncommon for some of them to accept Venmo, Cash App, Apple Pay, and other emerging payment options.
Do Sola Salons take Apple Pay?
Some Sola Salons accept Apple Pay, while others do not. It depends on the specific location, so check online or give your preferred site a call before you set out for your appointment.
Alternatively, you can bring a backup payment method (like one of the ones mentioned in the section above). That way, even if they don't accept Apple Pay, you'll still be covered.
What Services Does Sola Salons Provide?
All Sola Salons offer a variety of chemical, extension, color, beauty, and hairstyling services. The following list is comprehensive and may not reflect what your local salon provides. Here are some of the services provided at the majority of Sola Salons:
Haircutting Services
Most Sola Salons provide haircuts for men, women, and children. Some haircuts may come with complimentary extras, like a wash or style.
To find out what your local salon offers, reach out to them online, in person, or by phone. Here are the haircut services typically available at Sola Salons:
Haircuts – At most Sola Salons, your stylist will determine how to best work with your features, hair texture, and desired maintenance level. Then they will give you a professional cut. A haircut may or may not come with a shampoo and conditioning treatment.
Trims/ends clip – Your stylist will take off your damaged and split ends when you get a trim. Trims focus on removing unhealthy hair, as opposed to length.
Hairstyling Services
Whether you want a fancy updo or a casual 'do, the stylists at Sola Salons can provide a number of hairstyles. Not all salons offer the same services, but we will walk you through some of the hairstyling services most Sola Salons provide below.
Blow-outs – When you get a blow-out from Sola Salons, your stylist will use a blow dryer and brush to stretch and smooth out your strands. A blow-out will straighten your hair and create plenty of volume and shine. Blow-outs typically start with a luxurious shampoo and conditioning treatment to prime your tresses.
Dreadlock retwist – The stylists at Sola Salons will twist your new growth, so it matches the rest of your established locs. Retwists will keep your dreads looking neat and prevent the new growth from locking improperly.
Dreadlock repair – If your dreadlocks are thinning or broken, your Sola Salons stylist can restore them to their former state.
Hair Extension Services
Many Sola Salons offer numerous hair extension services. Your stylist can use extensions to protect your natural strands or give you a brand-new look.
Here, we'll walk you through some hair extension services that are likely to be available at your local Sola salon.
Fusion extensions – Your stylist will use keratin to attach hair extensions onto your natural locks when you get fusions. Fusions create instant length and thickness and are safe, long-lasting, and comfortable.
Sew-in – A sew-in is a hair extension style that lasts for several weeks and gives your hair a break from the stress of daily styling. First, your stylist will braid all of your hair into a specific pattern. Then, they will sew wefts of hair onto the braids and create a brand new 'do. Afterward, your extensions will be cut and styled.

Half sew-in: When you get a half sew-in, your stylist will leave a portion of your natural hair out to create a more natural look

Sew-in tightening – As your hair grows, you may find your sew-in starts to get loose. For this service, your stylist will tighten the wefts of hair. This will help extend the life of your sew-in and keep it looking great for longer.
Hair Color Services
The stylists at Sola Salons are well-versed in a vast selection of hair color applications. They are also customer service-oriented and will help you choose your perfect shade.
Although the specific hair color services available may vary by location, here are the usual ones offered at Sola Salons.
All-overcolor – Your stylist can use all-over color to enhance your natural hair color or give you a brand new shade. The hair experts at Sola Salons will apply dye to all of your hair and create a gorgeous all-over color for this service. Your stylist may steer you towards different processes, depending on what works best for you. Here are the types of hair dyes available at Sola Salons:

Semi-permanent – Semi-permanent hair dye will give you a temporary but vibrant color change. They come in various eclectic shades (from pink to blue to yellow) as well as more natural-looking shades, like browns, blondes, and blacks. Semi-permanent dyes deposit color onto the outside of your hair, making them the gentlest hair color type out there.
Permanent – Permanent dyes create long-lasting color results that won't fade or bleed onto your clothes and furniture. If you go with permanent dye, you won't need to recolor for a couple of months.

Color rinse – Color rinses wash your hair in color rather than permanently changing it. They are typically used to refresh faded hues and create a more vibrant shade.
Color removal – If you have unwanted color left in your hair, a color removal treatment will help eliminate the pigments. Your stylist can use them to restore your natural color or give you a clean slate for a new coloring treatment.
Colored tips – For colored tips, your stylist will lighten or darken the ends of your hair with your preferred hair dye shade. You can choose from a selection of natural-looking or edgy shades.
Texture Services
The texture services offered at Sola will differ depending on the location, so check with your local salon beforehand. Here are some of the texture services you may find at Sola Salons.
Relaxers – Relaxers are a permanent chemical process that restructures your natural curl pattern. They are used to smooth and straighten curly strands. Relaxers are highly damaging, so your stylist may suggest an alternative if your strands aren't healthy enough to handle the stress. Once you get a relaxer, you will have to get regular touch-ups.
Relaxer touch-up – When you get a relaxer, the new hair that grows in will be your original texture. With a touch-up, your stylist will apply a relaxer to your roots and straighten them so they match the rest of your chemically-treated hair.
Texturizer – Texturizers loosen your natural curl pattern without getting rid of it completely. You can use them to make your hair more manageable or help eliminate frizz. Like a relaxer, you will likely have to get regular touch-ups if you want to maintain your new texture. Once the chemical service is over, your hair will be shampooed, conditioned, and blowdried.
Texturizer touch-up – Your stylist will apply a texturizer to your new growth when you get a touch-up. This will slightly loosen your roots to match the rest of your hair.
Additional Services Offered at Sola Salons
In addition to hair cuts, styles, and chemical processing, many Sola Salons offer à la carte beauty and hair-related services. The actual list will differ depending on your location. Here are some of the other services that may be available at your local Sola Salons.
Deep conditioning treatment – Deep conditioners are an intensive treatment that helps restore your hair's strength, moisture, and elasticity. They can help undo or prevent some of the damage associated with heat or chemical processing.
Hot oil treatment – Your stylist will apply nourishing oil to your strands when you get a hot oil treatment. They will then sit you under a dryer for a few minutes before rinsing the oil out. Hot oil treatments can help restore moisture, shine, and strength to damaged strands.
Protein treatments – Protein treatments strengthen your hair by repairing tiny holes and gaps in its cuticles. They can help decrease breakage and shedding and lead to healthier, more resilient locks. After your protein treatment, your stylist will usually apply an intensely hydrating mask to your locks to help restore moisture.
Waxing – The waxing treatments available at Sola Salons will eliminate unwanted facial hair. As a bonus, waxing exfoliates your skin, gives you a smooth base to apply your makeup, and changes the look of your features by brightening up your face.
Do Sola Salons Do Perms?
Some Sola Salons do offer perms, but this service cannot be booked through the company's main website. This is a sign that it's not a frequently offered service.
To find out if your nearest Sola Salons does perms, reach out to them before your planned visit. Even if your site does perms, you will likely have to verify the availability of specialty styles, like a digital, stack, or spiral perm.
Do Sola Salons Trim Beards?
Some Sola Salons offer beard trimming or cutting services. However, this might not be the case at every location. Once you find your preferred salon, call or check the Sola website to see if they provide beard trims. You can also stop by to find out, although some Sola Salons are appointment-only.
Do Sola Salons Do Eyebrows?
Most Sola Salons offer a range of brow-related services, including eyebrow waxing, plucking, threading, and microblading.
Such salons have makeup artists and other beauty professionals on their team. But the availability of these services will vary depending on the location.
Do Sola Salons Do Fades?
The stylists at Sola Salons are familiar with many on-trend hairstyles, including fades. But since this cut requires a specific technique and considerable training, it's important to do a little research beforehand to ensure that someone at your local Sola can do it well.
You can do an internet search for the specific Sola location you plan on visiting and look at customer images. Alternatively, you can call the location and ask them directly.
Can You Make an Appointment at Sola Salons?
Most Sola Salons allow you to make appointments online or by phone. If you want to make an appointment at your local salon, call them or go to the Sola Salons website and go through the booking process. They may have restrictions on how far in advance you can set your appointment, so keep that in mind when you check.
Do Sola Salons take walk-ins?
Not all Sola Salons accept walk-ins at their locations. Instead, some are appointment only. Walk-in policies depend on the individual salon, so make sure to inquire beforehand. Appointments are prioritized over walk-ins at most salons, so book ahead if you're concerned about wait times.
Do Sola Salons Have A Mobile App?
Sola Salons encourages its franchisees to offer their customers a mobile app. However, not every salon has one.
Often, mobile apps come with helpful tools and sign-up incentives. Most salon apps allow users to book appointments, keep track of past and future services, select their favorite stylists, and more!
Do Sola Salons Have a Rewards Program?
Sola Salon's franchisees are usually encouraged to start their own rewards programs. However, they may not be available at all Sola Salons locations. But when they are offered, they may include perks in the form of exclusive discounts and member-only promotions.
Do Sola Salons Donate Hair?
While there is not a set hair donation program, the stylists at Sola Salon will be able to cut your hair for a donation. But before you step into a Sola salon, do a bit of research on the organization you'll be donating your hair to, so that way, you can relay any donation rules to your stylist. Though there's no universal discount for donation haircuts, it wouldn't hurt to ask your local Sola stylist if they offer one.
What Products Do They Use at Sola Salons?
Every Sola Salons location carries a range of professional salon product lines. The products used will differ depending on which salon you visit, but below is a list of the hair product brands they may use during your appointment.
Biolage
Design Essentials
CHI
MIZANI
Kenra
Mizani
Aphogee
Joico
It's a 10
Redken
Sexy Hair
Paul Mitchell
Sebastian
TIGI
These are some of the most popular, reliable brands available today. So, when you go to Sola Salons, you can rest assured that your hair will be pampered with top-quality products.
What Are the Customer Reviews for Sola Salons?
Online reviews can give insight into how a salon operates and the quality of its stylists. Read on if you want to know what the customer reviews for Sola Salons are like. This section will summarize what people are saying – unfiltered.
Positive Reviews
On the whole, Sola Salon's reviews are overwhelmingly positive. Customers rave about professional, capable stylists and reasonable prices. The salons are clean, well-staffed, and strike a welcomed balance between casual and higher-end. Some happy visitors even say they received the best cut or color of their lives at Sola Salons.
Negative Reviews
Although most of the reviews are positive, some unhappy customers had to get color correction services due to uneven or incorrectly done color. Others dealt with poor customer service or unclear pricing and had difficulty redeeming Groupon discounts.
To avoid unwanted surprises, discuss the prices before your stylist starts to perform your services. Ask what you will need to purchase, and clearly explain your expectations to them.
Though some Sola reviews may make you want to pass on the franchise, it's important to remember that Sola Salons is a franchise. A different franchisee owns and operates each location, so your experience may be way different from someone else's.
The best way to get an idea of what your experience may be like at a Sola salon is to scope out a location near you. Go to the Sola website locator tool and find your closest location.
Then plug the address into Google and see what comes up. You'll be able to view customer reviews specific to that location. These reviews are much more valuable than general reviews pertaining to the Sola Salons brands as a whole.
Can Sola Salons Cut Black People's Hair?
Do you have curly, kinky, or coily hair? If so, then you know that it requires special care. Many Sola Salons hair stylists are well equipped to work on Black people's hair.
Some salons even have a full lineup of services that are typically associated with afro textures (dreadlock retwists, curly hair cuts, etc.). However, whether or not a location can do Black hair well depends on who's on staff at a specific location.
Plenty of Sola Salons have stylists that can do Black hair, while others might not.
If you want to find out if your nearest Sola Salons can do Black hair, go straight to the source. Ask if they have experience working with natural, relaxed, or texturized hair, and try to book an appointment with someone who has experience.
Alternatively, you can check the online reviews for your local salon. See if they have a significant black clientele or an ethnically diverse group of stylists.
Most Sola salons provide excellent hair care and styling services – it's hard to go wrong with the franchise. We hope this article has explained to you everything you needed to know about Sola Salons and helped you decide whether it may be a good fit. We wish you the best of luck as you search for your next go-to hair salon!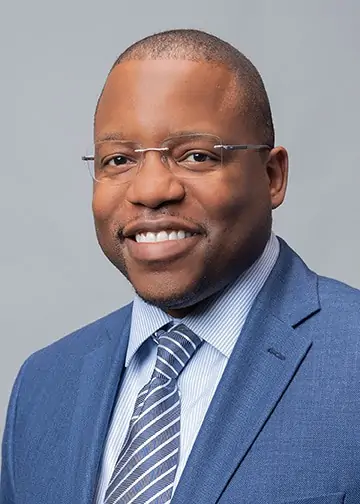 Kenneth Byrd holds a BS in Accounting and Management Information Systems and an MBA from the University of Alabama at Birmingham. With over 15 years of experience, Kenneth has been dedicated to hair care since 2008, when he co-founded Curl Centric® and Natural Hair Box alongside his wife. As a team, they promote healthy hair care practices through their comprehensive platform, Curl Centric. Curl Centric is a website operated by a husband and wife team that encourages healthy hair care. At Curl Centric, we aim to help our readers take control of their hair care journey and make good decisions about products, hairstyles, and maintenance techniques. We also have strict editorial integrity; here's an explanation of our editorial guidelines and how we make money.