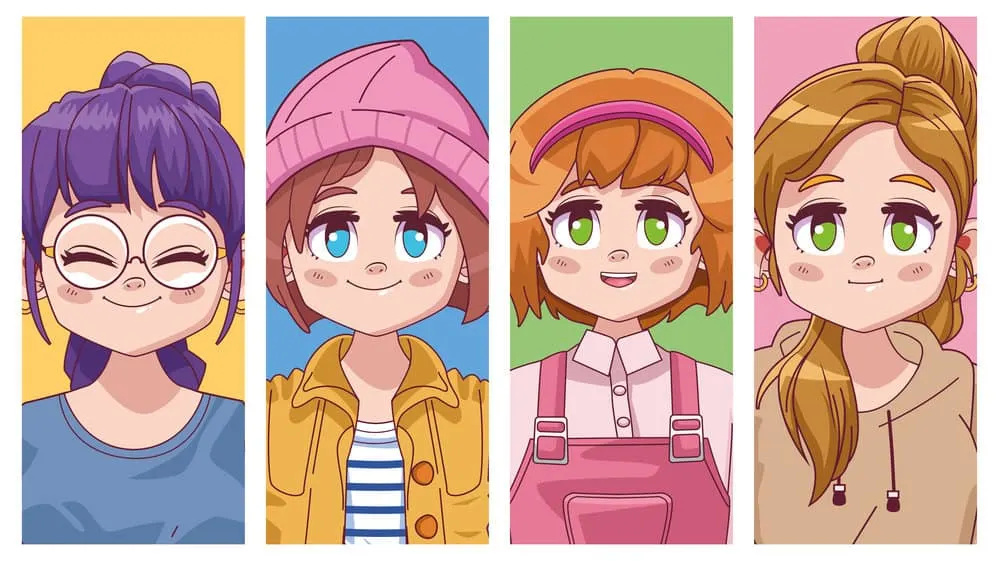 Although most anime characters have straight hair, there are quite a few sporting curly locks. Don't believe us? Just read on! In this article, we'll look at some of our favorite anime characters with curly hair.
We'll also give you some tips on how to recreate these iconic looks so that you can take your cosplay looks to the next level. Let's get started!
Popular Anime Characters with Curly Hair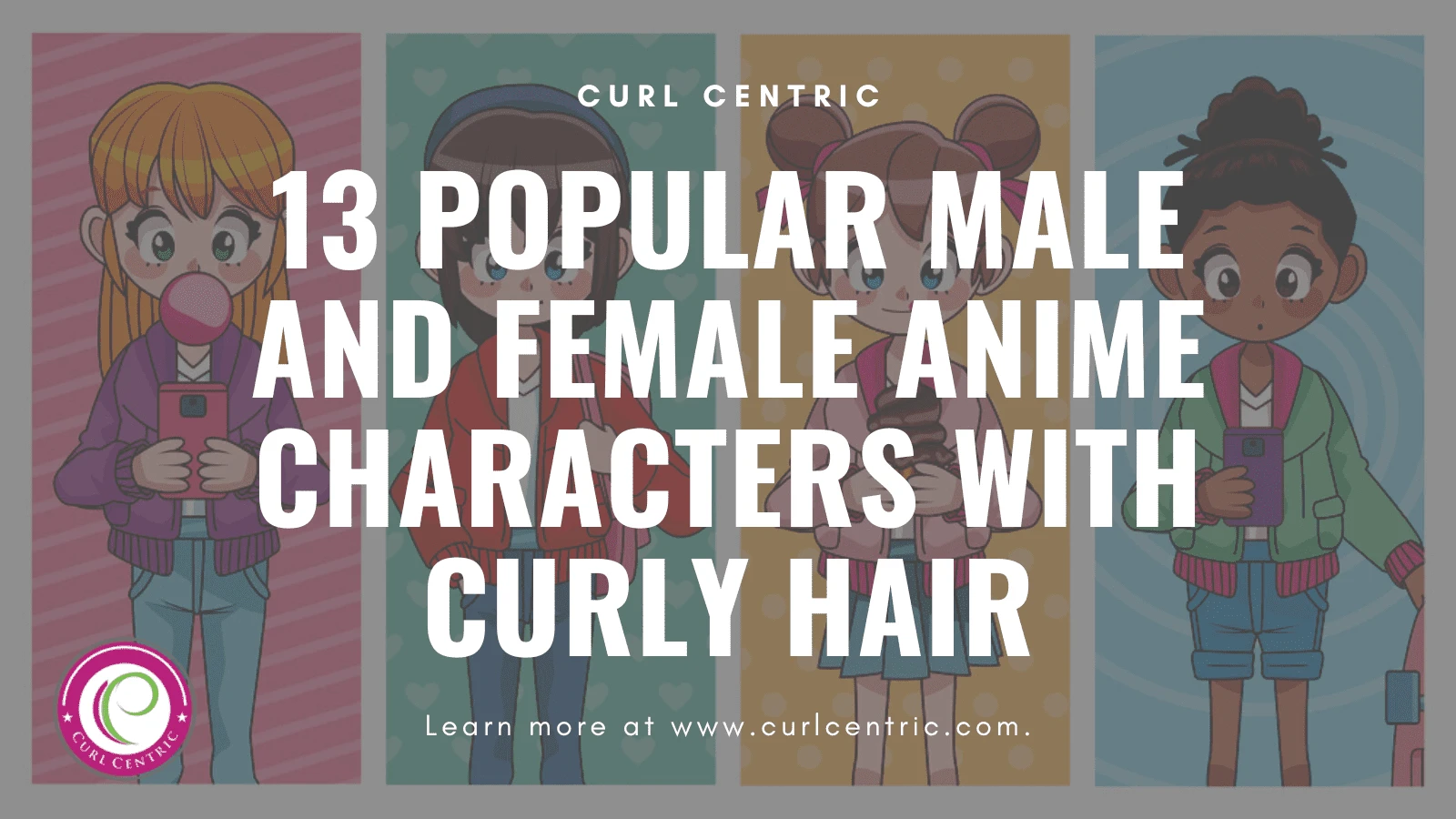 This list includes several curly haired characters including Biscuit Krueger, Mai Valentine, Atsuko Jackson and many more. This list include everything from hardcore fighter girls to an afro samurai. Without further ado, let's get started.
Biscuit Krueger: Hunter X Hunter
Biscuit is a small, innocent-looking girl with a dainty pink dress and giant curly pigtails. Pretty straightforward, right? Well, not quite. She's actually a 57-year-old jacked bodybuilder who uses her unimposing image to lure her opponents into a false sense of security.
Bisky's True Form! | Hunter X Hunter
Now that we've gotten the introduction out of the way, ready to learn how to get her adorable curly blonde pigtails?
Carve out your bangs and trim them to size.
Split the rest of the hair into high pigtails and secure them with pink ribbons.
Take a curling iron and curl the ends of the ponytails into tight, corkscrew curls.
While you have your curling iron out, go back and shape the bangs. They should be straight across with a slight flare at the ends.
Her bangs also have a small curl in the center, so add one and lock it in place with hairspray.
Get a small amount of hair wax and add a little definition to the ends.
Keep in mind that not all synthetic wigs are heat-safe. Some will burn or melt if you expose them to the extreme temperatures that flat irons and curling irons generate. So before using hot tools on your wig, make sure it's heat-safe.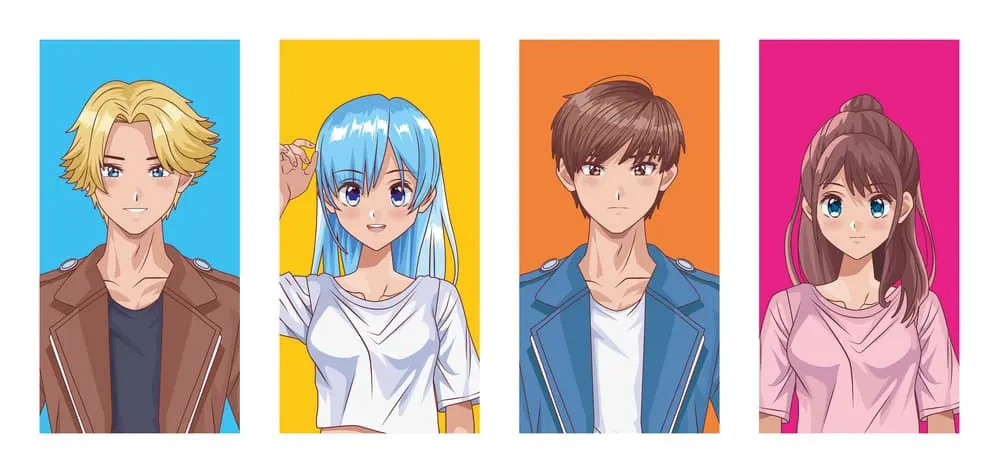 Mai Valentine: Yu-Gi-Oh!
If you were an anime fan in the early 2000s, you might remember a show called Yu-Gi-Oh! While Mai Valentine didn't win many of her duels, her gorgeous locks have secured her a spot on this list.
Mai has sharp, Z-shaped bangs that stick straight up into the air. The rest of her waist-length hair falls down her back in angled curls.
Yugioh Profile: Mai Valentine (Kujaku Mai)
Because of its angular shapes, Mai Valentine's style is a little tricky to construct. But it's possible!
Get a long blonde wig and a pack of matching blonde hair extensions.
Cut a few pieces of lightweight foam into zig-zagging Z shapes.
Take your extensions and cut off the tracks.
Use the loose strands to cover your foam.
Trim the excess, and glue the Z's onto the front of the wig.
To style the rest of the wig, add some more curls with a curling iron.
As a finishing step, make sure you pile on plenty of holding spray. Mai's hair is relatively stiff.
Crazy "Yu-Gi-Oh!" Spiked Hair Wig Styling Tutorial - Mai Valentine
Are you more of a visual learner? You can watch this YouTube tutorial to find out more.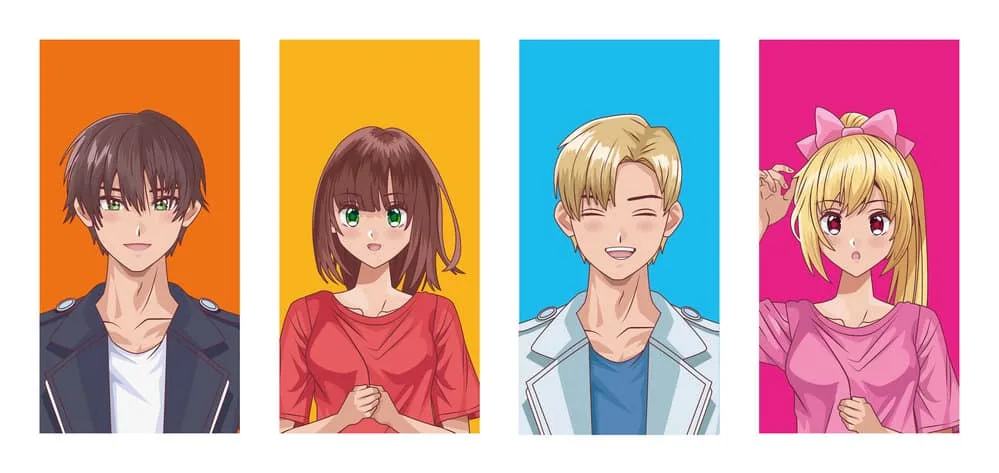 Atsuko Jackson: Michiko to Hatchin
We think it's fair to say that Michiko to Hatchin is one of the most underrated shows out there. It's got plenty of action, laughs, and heartfelt moments.
Plus, it's also one of the few anime series set in Brazil! Atsuko is a gorgeous character with beautiful curly blonde hair in an afro style.
Michiko & Hatchin - Official Clip - Two Girls On The Run
Want to get the look? Here's how to do it:
Buy a golden blond afro wig and use a styling pick to fluff up the curls.
Once you're satisfied with the size of the fro, use the palms of your hands to press the wig into shape.
Stop there or spritz on some finishing spray to help ensure your wig stays perfectly styled throughout your photoshoots and con visits.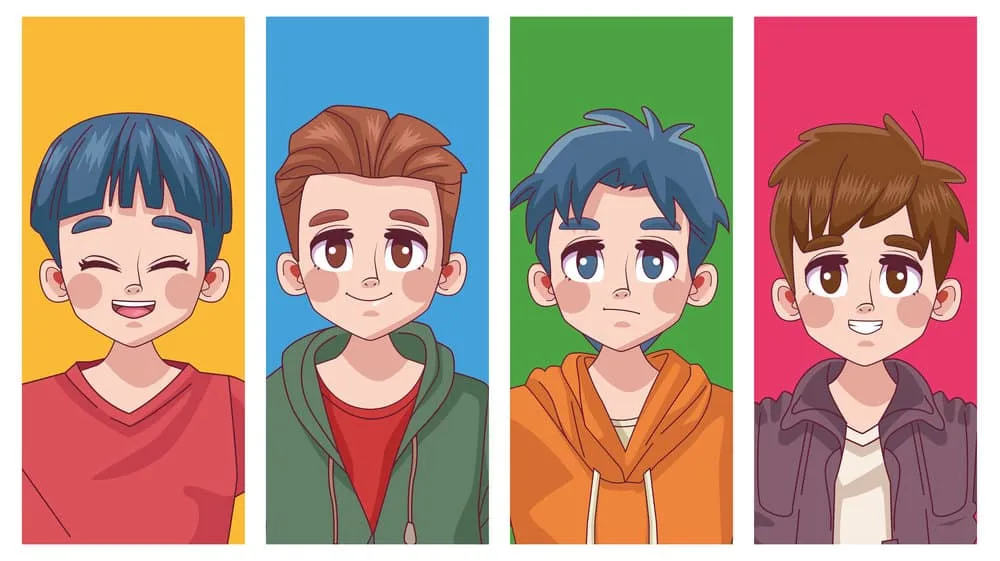 Sailor Neptune: Sailor Moon
You can tell that Sailor Neptune is from the Outer Solar System because her stunning blue-green bob is out of this world. Sailor Neptune, also known as Michiru Kaiou, is the epitome of beauty and grace.
And when she's not out saving the universe, Sailor Neptune is a highly skilled violinist and painter. One of Sailor Neptune's most defining features is her teal, shoulder-length bob. It's so wavy that it verges on curly.
Meet Sailor Uranus and Sailor Neptune! | Sailor Moon S | VIZ
Want to know the best part? Sailor Neptune's hair is super easy to recreate! Here's how:
First, use a curling iron with a large barrel to create big, bouncy curls on a blue, medium-length wig.
While the hair is still warm, comb through the curls to break them up and soften them.
Once you're satisfied with the shape, lock everything in place with a few spritzes of holding spray.
Remember, regular holding spray isn't formulated for synthetic hair. It can actually eat through the fibers and destroy them. Here's a synthetic hair-friendly holding spray that you can use instead.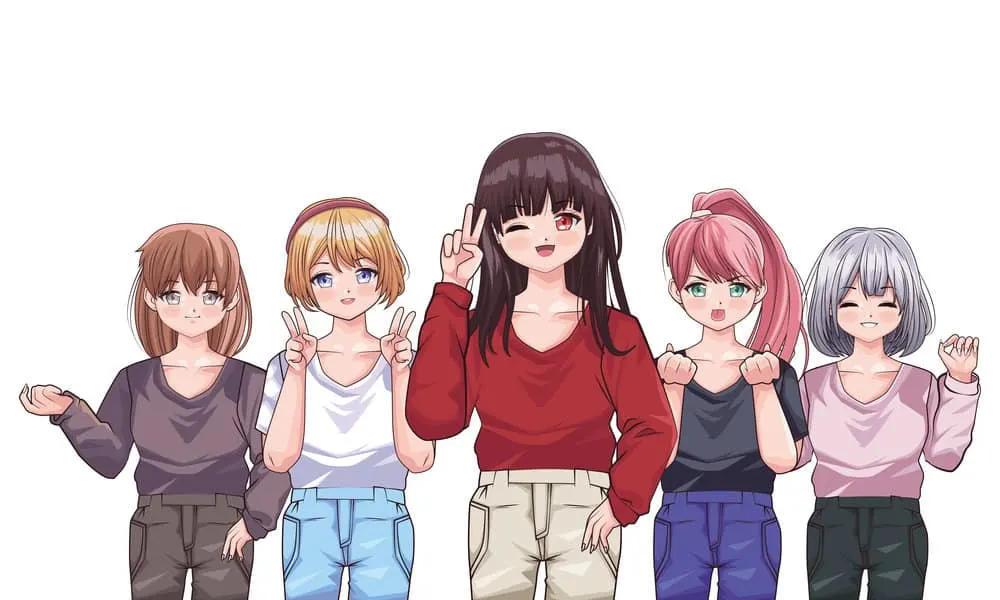 Blair: Soul Eater
Curly hair? Check. Curly hat? Check. Even curlier tail? Triple check. If there's one thing that Cat Witch Blair has plenty of, it's curls.
Blair has medium-length violet locks that curl up on either side of her head in a tight spiral. Blair's curls are on the thinner side, so you might have a little trouble getting a wig to hold the shape.
Soul Eater Clip - Blair - Now on Cartoon Network
So, instead of hairspray, try making an armature with wire. Here's how:
Twist a thin piece of wire into a spiral and cover it with a layer of glue.
Wrap your hair around the wire and let it dry.
Once the glue is dry, push the end of the wire through the wig cap.
Adjust the curls, so they're sitting the way you want them to, and trim the excess wire with wire cutters.
The exposed wire can be uncomfortable, so add a dollop of hot glue to create a buffer.
Cut and style your bangs, and put on your cat ears or hat.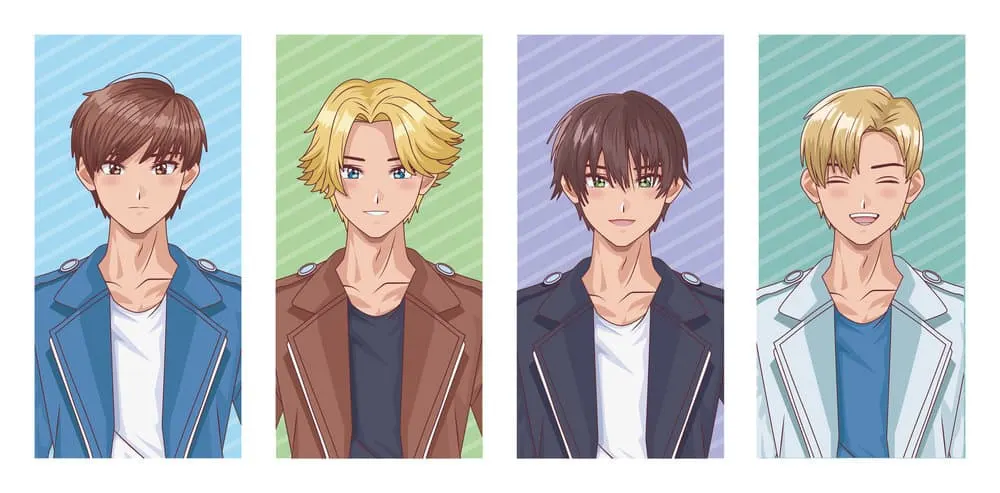 Tatsumaki: One Punch Man
Despite her small stature, Tatsumaki packs a punch. After all, she's one of the few One Punch Man characters that can even come close to giving Saitama a run for his money.
And what better way to show off her Esper abilities than with windswept, gravity-defying curls? The Tornado of Terror sports an adorable emerald green bob that transitions into tight, well-defined curls at the ends.
Tatsumaki's enchanting bob features an ahoge. An ahoge, which means foolish hair, is a single long lock of hair that sticks straight up from the rest of the hair.
It's typically used to show that a character is irresponsible, innocent, or happy-go-lucky. While those aren't the words we'd use to describe Tatsumaki, it's perhaps a sign that there's a little more beyond the surface.
Below are some instructions for how to get Tatsumaki's look:
Add some curls around the perimeter of a short, green wig.
To create an ahoge, grab a lock of hair in the center of your wig and curl the end.
While you're still holding it straight up, coat the lock of hair with holding spray.
Having a hard time getting the curl to stay in place?
Instead of blasting your wig with holding spray, try using wax. That'll give you a more significant hold and make molding the hair into your desired shape easier. And that's it!
The most challenging thing about this look is getting the right hair color. If you aren't sure about dyeing your hair bright green, you can use this temporary hair coloring wax instead!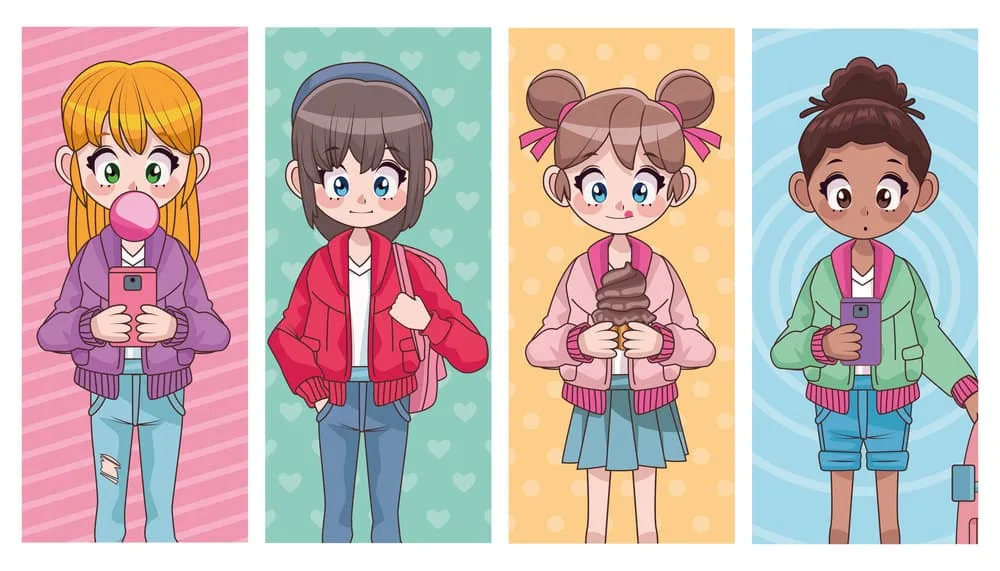 Angela Carpenter: Carole and Tuesday
Angela is a 16-year-old model who has been in the industry since she was three years old. She has a short black afro that curls upwards on both sides. Angela is a go-getter who has no problem going after what she wants.
While you'll need a wig to pull off most of the other hairstyles on this list, Angela's is relatively easy to pull off if you have dark, curly hair.
Angela sings "Move Mountains" with lyrics | Carole & Tuesday
Follow the below instructions to get the look.
Apply a heat protectant to your hair, and add in a few more curls where needed.
Make sure the curls on both sides of your head are facing up and outwards.
Add one large swooping curl right in the center of your forehead.
Examine your hair in a mirror and use a reference picture to guide you in shaping your afro.
Once it's perfect, apply some finishing spray to make your locks frizz and humidity-proof.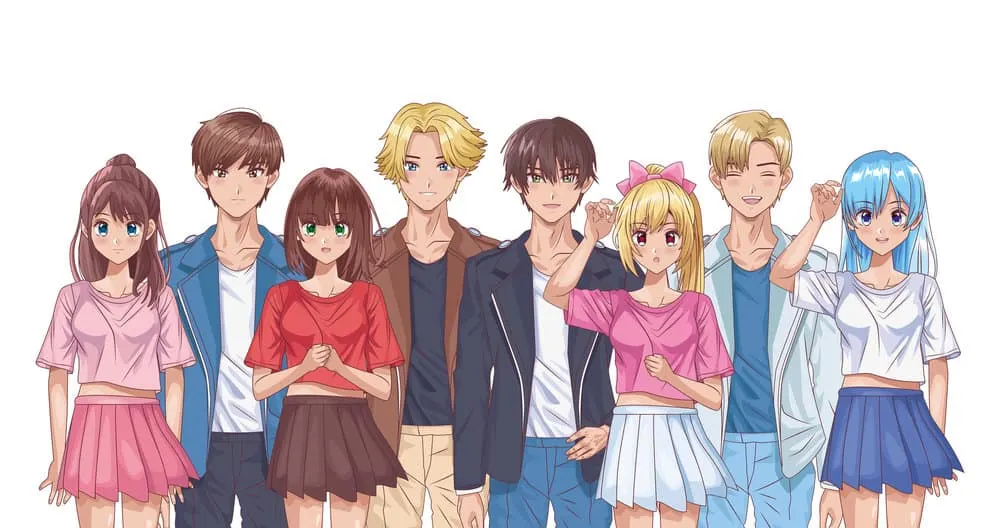 Elizabeth Medford: Black Butler
Elizabeth, or Lizzie for short, is a girly teenager of noble descent. She serves as Ciel's love interest and has molded herself after his version of an ideal wife.
Although it initially looks like Elizabeth can't hold her own, she later proves herself to be a formidable fencing prodigy.
Elizabeth Midford - Queen // AMV
Here's how to get her hair:
Starting with a long blonde wig, brush the bangs forward and wrap a headband around the front.
Trim the hair straight across, just below your eyebrows.
Bring one lock of hair forward, so it falls on the side of your face.
Gather the rest of your hair into two high pigtails.
Break the pigtails into two or three sections, and liberally spray them with holding spray.
Wrap each section around the barrel of a large curling iron, and hold it for a few seconds before unclamping the iron and carefully removing it from the curl. Be careful not to disturb the curl after this step. As your hair cools, it'll lock in its shape.
Apply a little more finishing spray to the hair and enjoy your gorgeous new hairdo.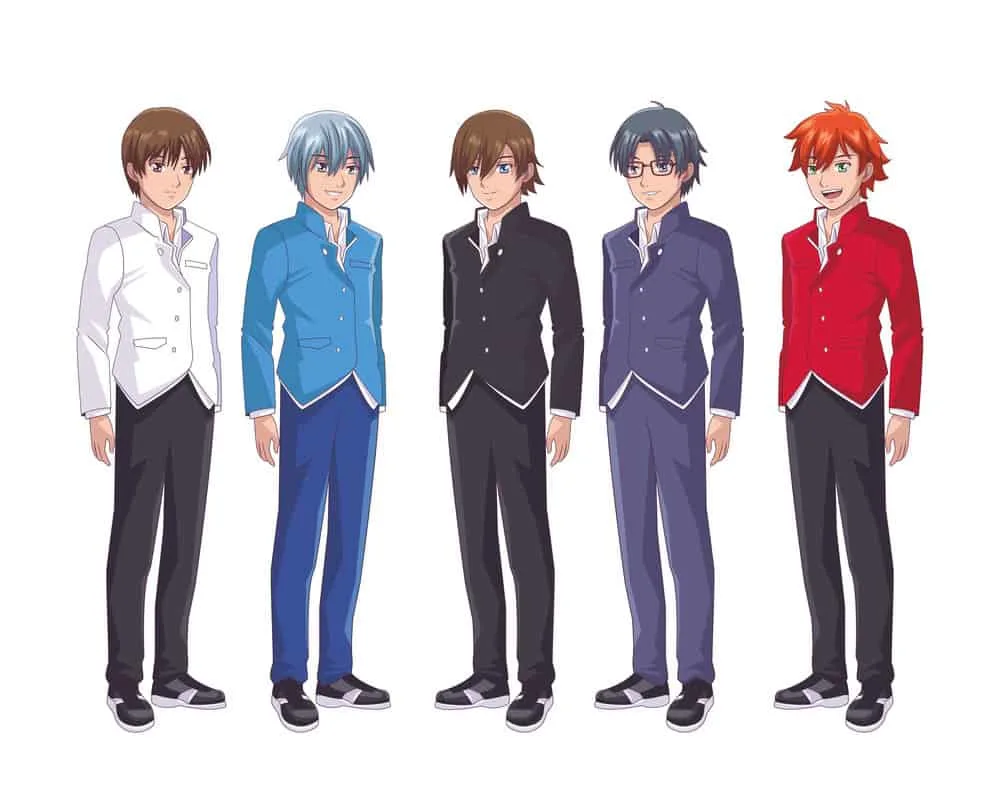 Usopp: One Piece
We can't create a list of curly-haired anime characters without including the man, the myth, and the legend himself: Usopp. Usopp is a senior member of the Straw Hat Pirates and serves as the team's resident sniper and scaredy cat.
While his long, Pinnochio-inspired nose is perhaps his most defining feature, his curly black afro is a close second. And fortunately, his hair is virtually effortless to pull off.
Usopp's Bravest Moments | One Piece
Usopp almost always wears a hat, so you only have to focus on styling the bottom of your hair. To save even more time, buy a black curly wig. If you're doing a pre-time skip cosplay, purchase a shorter wig.
But after the time skip, Usopp lets his hair grow out more.
So get a longer wig if you're doing a post-time skip cosplay. Put your wig on, and brush through the middles and ends to create the afro texture. Use a sharp pair of scissors to trim the flyaways, and you're done!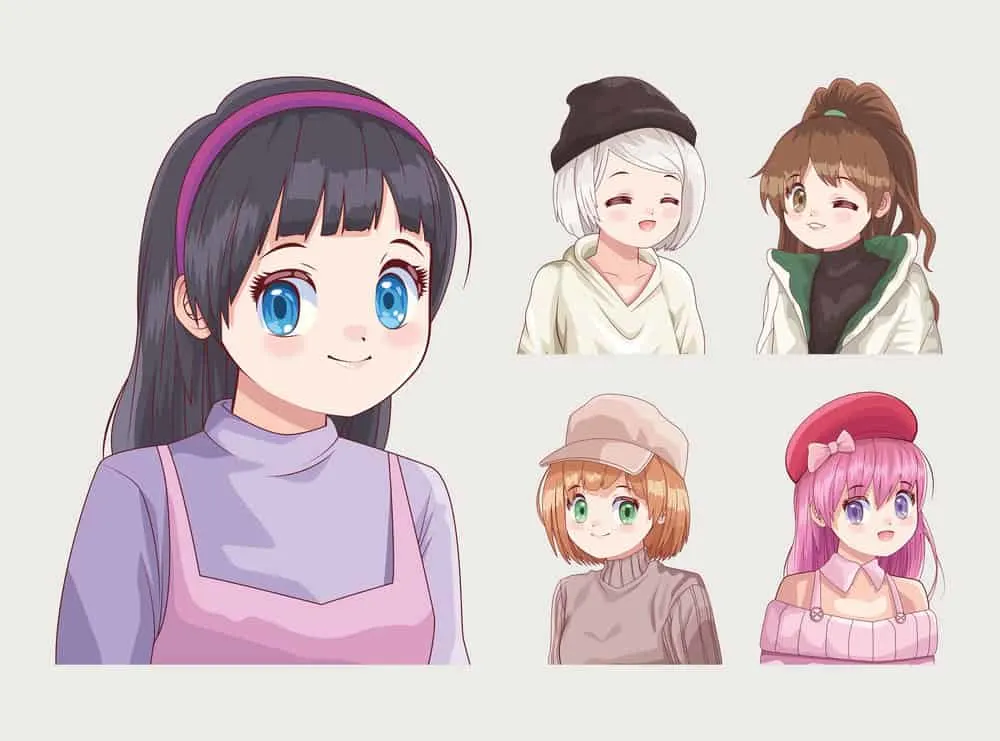 Nui Harime: Kill La Kill
There is definitely a pattern with curly-haired anime characters. Nui is yet another entry with curly, blonde pigtails. But unlike the other entries on this list, Nui's hair doesn't match her personality.
On the surface, Nui is a cheerful, easy-going girly girl. But as soon as she's backed into a corner, she evolves into an aggressive, cold-blooded killer.
DUB Ryuko Matoi vs Nui Harime
Want to make your Nui cosplay as authentic as possible? Follow these steps:
To start, separate the front half of a blonde wig and pull it forward.
Keep the hair on the sides long, but take in the center by a few inches.
Gather the back and sides of the wig into two high pigtails.
Nui's ponytails are extremely large and dense, so you may want to add more hair to your wig. Cut two large panels out of lightweight foam and carve them into a large, crescent shape.
Paint a thin layer of glue onto the foam, and then layer loose blonde strands until the foam is no longer visible.
Once your pieces dry, glue about a foot of hair to the bottom of the panel.
Mist the hair with hairspray, and use a curling iron or hair rollers to create corkscrew curls.
Spray the hair with more finishing spray and attach them to the sides of your base wig.
The only thing left to do after that is to add a large bow headband and enjoy the results of your hard work.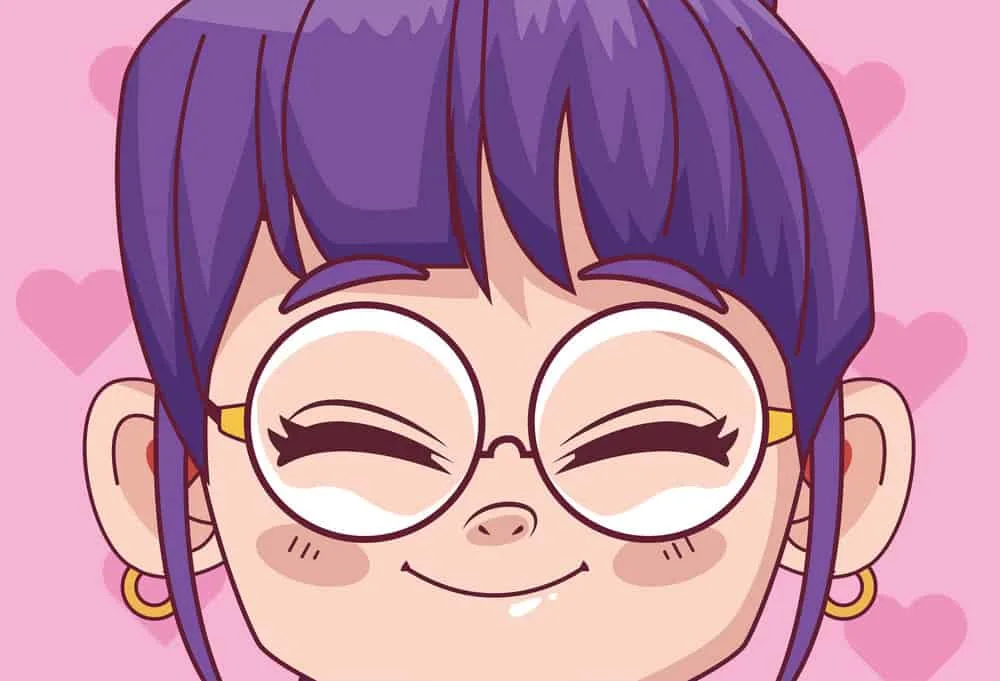 Launch: Dragon Ball
With Launch from Dragon Ball, you basically get two curly-haired anime characters in one. When we first meet Launch, she's a sweet, helpful girl with a bubbly personality.
Her waist-length, dark blue hair cascades down her back in gorgeous bouncy curls. But when she sneezes, Launch transforms into a blonde bombshell. And that isn't even the most alarming change.
Blonde Launch is brash, temperamental, and–somehow–always has her trusty machine gun within arm's reach.
This Is What Happened To Launch From Dragon Ball
Regardless of which version of Launch you want to cosplay, styling your hair should be relatively easy. Here's how to do it:
Apply a volumizing mousse to your hair and let it dry.
Use a curling iron to create large, bouncy curls.
If your hair isn't big enough for your liking, you can go back and tease your roots.
Give your hairdo some staying power by misting it with a lightweight holding spray.
After you finish, the only thing left is to wrap Launch's characteristic red scarf around your new curls!
Emma: The Promised Neverland
At first glance, The Promised Neverland looks like a sweet, family-friendly anime full of lighthearted laughs. But if you're familiar with the series, you already know that couldn't be further from the truth.
The protagonist of this absolute tearjerker is Emma.
Emma is a caring, extroverted natural-born leader. Although she's always wearing a smile, Emma isn't afraid to roll up her sleeves and do what's needed.
The Life Of Emma: Part 1 (The Promised Neverland)
While we'd all like to be a little more like Emma, we'll have to settle for recreating her adorable blonde pixie cut.
So here are some hairstyling tips that'll leave you feeling like your hair looks good enough to eat. And if you still have questions after reading through our tutorial, here's a video demo that'll help make things clearer.
Emma Wig Tutorial | The Promised Neverland
Get a short, orangish-blond wig and add some textured layers with a sharp pair of hair shears.
Use a curling iron to bend the ends of the layers upward.
Use a pomade or hair wax to separate and define each curl.
To create your ahoge, separate a lock of hair in the center of your wig.
Lift the ahoge straight up and apply a few layers of maximum hold holding spray to keep it in place.
Next, add a curl at the end of the piece, so it falls downward.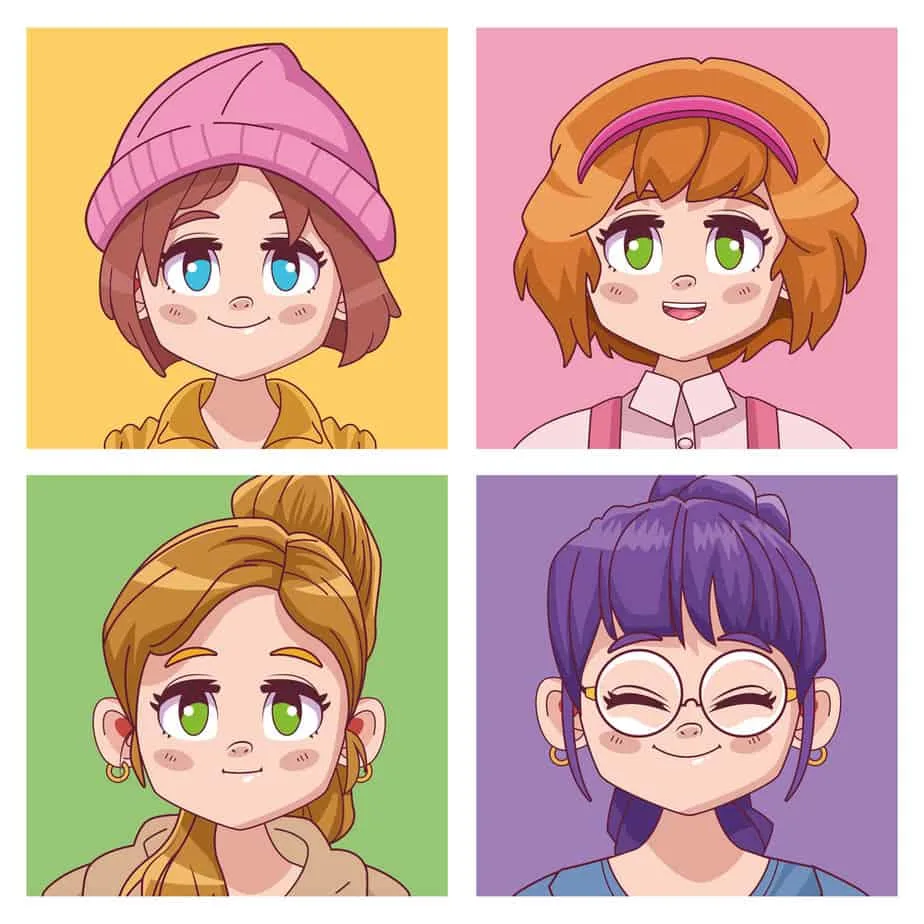 Hercule Satan: Dragon Ball Z
The second DBZ character to make our list is none other than the man himself: Hercule Satan. While Mr. Satan is best known for his less-than-stellar fighting abilities, his curly afro has become just as iconic.
Hercule wears his hair in a short, black afro with a matching mustache and sideburns.
Hercule Satan VS Dan Hibiki (Dragon Ball VS Street Fighter) | DEATH BATTLE!
He also has a characteristic widow's peak that would put even Vegeta to shame. Thinking about creating a Hercule cosplay?
If your hair isn't naturally curly, use a small barreled curling iron to give yourself a full head of tight curls.
Once your hair has cooled, brush through the curls to give them a light, fluffy texture.
One of the defining features of Hercule's hair is his hairline. So, to create the illusion of a widow's peak, bring the hair at the center forward.
Brush the hair back on both sides.
Characters with Curly Hair (coming soon)
So there you have it! While straight hair is the norm in anime, several anime and manga artists have experimented with creating more distinct hairstyles. As a result, there are a good number of anime characters with curly and wavy hair.
And as more series come out, that number will keep growing. In the meantime, we hope that you've enjoyed reading our article today and that it enables you to create amazing cosplays!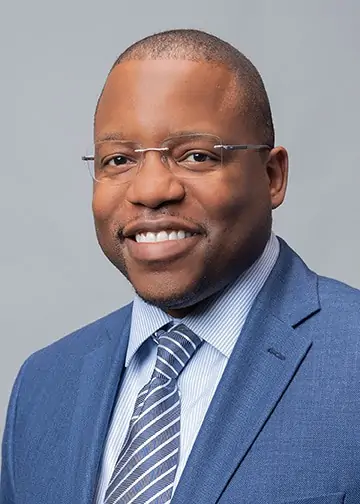 Kenneth Byrd, with a BS in Accounting and Management Information Systems and an MBA from the University of Alabama at Birmingham, has over 15 years of experience and is a recognized authority in hair care. Co-founder of Curl Centric® and Natural Hair Box, Kenneth has dedicated himself to promoting ethical and scientifically-backed hair care practices. Rigorous editorial guidelines, industry recognitions, and features in numerous media outlets evidence his expertise. Kenneth's commitment to transparency, quality, and empowerment has positioned him as a trusted voice in the field, empowering readers to confidently embrace their natural beauty.