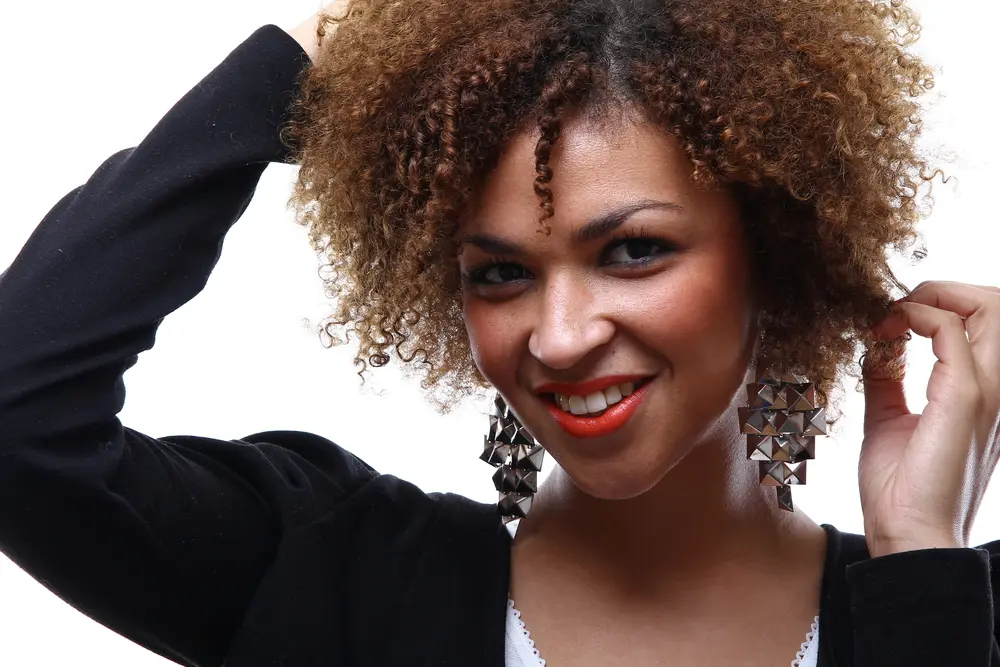 Hair clips are a cute way to style your hair. Some hair clip trends have been holding up over the years, and others include some of the latest styles. These hair clips work great for all hair types, including textured and curly hair types.
We've based our choices on the types of hair clips to include on a few standards:
First of all, the hair clips need to hold the hair in place. Plenty of hair clips look great, but they do not work very practically.
Secondly, the hair clips should be easy to use. Hair clips are meant to be simple, or they make up for their shortcomings by looking great and styling the hair. Some hair clips might be harder to get into place, and you might even need help with certain styles.
Third, damage to the hair should be minimal. Certain types of hair clips with plastic designs or complicated hinges can damage the hair.
It is easy to damage hair with certain types of hair clips, so we will get to the bottom of which ones are best for protective styling. Read this article to learn more about protective styling and the benefits.
Browse the cutest trends and the latest styles below!
Types of Hair Clips for Women (Including Natural Curly Hair Types)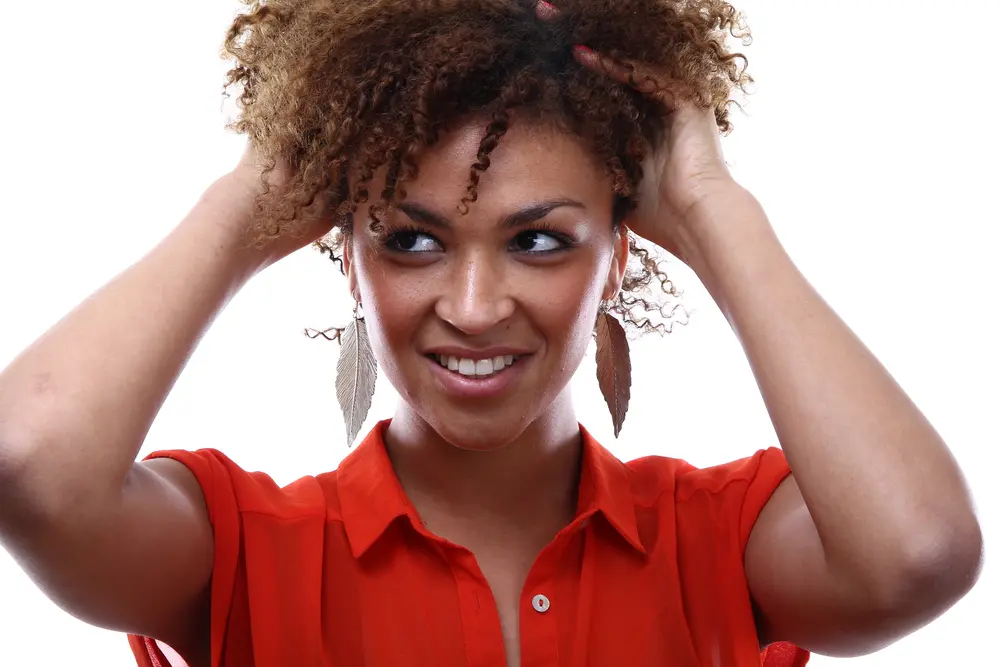 Hair Cuffs
Having textured hair comes with a handful of perks. One of those many perks includes the best hair accessories in the beauty industry. Hair cuffs are a super cute and trendy way to style your hair.
Cuffs are circular pieces of metal that go on a single strand of hair. They decorate and hold strands together. They come in many shapes, sizes, and colors, so there are plenty of options!
Styles to Try With Hair Cuffs
Hair cuffs come in packs with hundreds of pieces. We recommend trying hair cuffs with the following hairstyles. Note: Click the links below for a detailed tutorial on each hairstyle.
Dreadlocks
Twists
Braids and Cornrows
Knots, Puffs and Buns
Banana Hair Clip
Banana hair clips let you hold large amounts of hair. These hair clips allow you to wear many popular '80s hairstyles with a few improvements – like an old-school curly ponytail.
This old-school hair clip is similar to regular plastic claw clips. The difference is the placement of the hinge. Plastic banana clips usually have one hinge all the way at the end. The hinge placement lets it fit more claws in the middle, holding more hair.
Modern versions work well for all hair types. However, we do not recommend old-school plastic clips for type 4 hair because they're prone to cause hair breakage. There are plenty of new, curl-friendly materials available, including rubber, metal, and cloth.
Plastic Banana Clips
Plastic banana clips might pull or damage type 4 hair. They also break easily and take strands of hair with them. Older style hinges may crush and pull the hair.
If you choose to wear plastic banana clips, be careful. Craft your hairstyle with caution, and avoid wearing them at night. Try to keep them in for a short period of time to avoid the building of static electricity and friction. Only wear them every once in a while to avoid long-term damage.
You are more likely to damage your hair with cheaply-made plastic clips. Research the brand and the best materials for your hair. Ideally, you want to avoid static to mitigate frizz.
How to avoid static, frizz, and damage:
Condition your hair often.*
Use leave-in conditioners.
Use hair oils.
Avoid dry combing or brushing.
We don't recommend using traditional banana clips on type 4 hair types. If your hair is naturally curly but more of a type 3 hair type, then plastic banana clips may work well for you.
However, we recommend trying modern, modified versions – like the ones offered by HairZing. HairZing hair clips are much less painful on the scalp and won't pull or rip hairs out.
Stretchy Banana Clips
Better for naturally curly hair
It doesn't use hinges
Stretch gently holds hair into place instead of pulling strands
Most stretchy banana clips come in the shape of two combs. If you have problems with headaches, stretchy clips work much better! They do not tug and pull at the hair, and they gently hold your hair in place.
Stretchy clips are better for naturally curly hair than plastic. The stretch is a great improvement from any outdated '80s styles! If you want a throwback style, try your luck with a stretchy banana clip.
How to Apply Banana Clips
Banana clips come together, taking the hair in the middle with them. They have two sides with a comb-like section in the middle. They hold the most hair, depending on the style of teeth in the middle.
Apply them directly against your scalp, or use them to bring together a ponytail. Once the clip is in place, it should be secure. Make sure that there are no loose bits near the hair clip!
Bobby Pins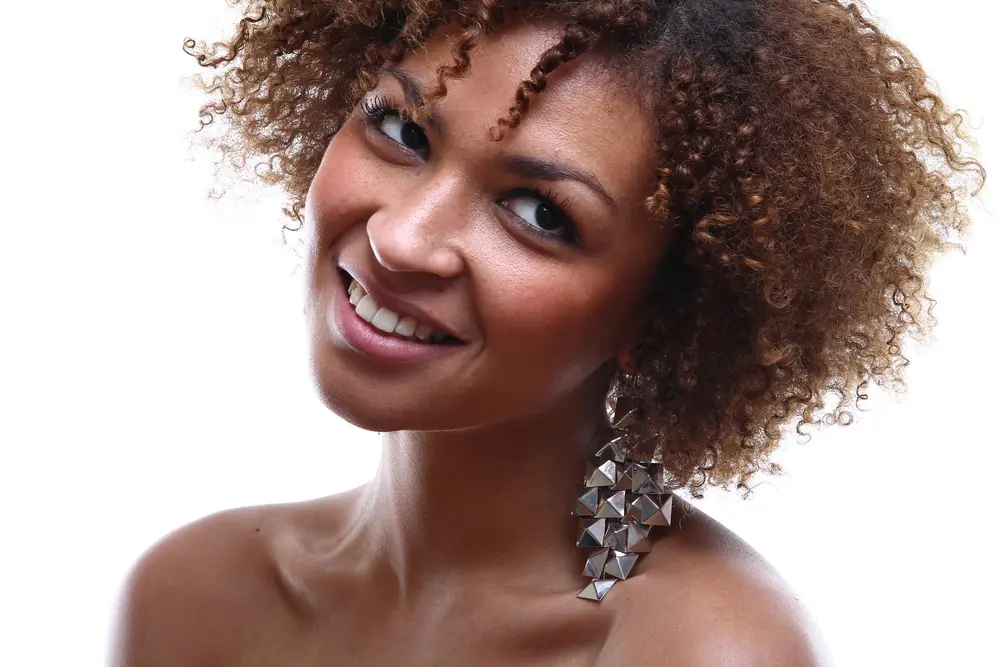 Bobby pins are one of the most versatile types of hair clips. They easily slide into any part of the hair, and they achieve any style. Their diversity makes them an excellent choice for even the most complicated styles.
Despite being so diverse, bobby pins are often seen as damaging. This can be true, depending on lots of things. First of all, make sure that your bobby pin of choice is not damaged. It should not have any rough metal pieces, and the plastic piece should be intact.
How to Avoid Damage from Bobby Pins:
A lot of women actually apply bobby pins upside down.
No, really!
It would be best if you pointed the wavy side downwards towards your scalp. The flat side goes upwards, not the other way around. Place the pins into your hair properly to avoid damage.
Here are some additional tips that we recommend for all types of hair:
Don't wear bobby pins overnight.
Don't force bobby pins open to apply them. Let them slide in naturally.
Don't use pins without the rubber tips.
Bedazzled Pins
Bedazzled bobby pins come in all sorts of styles. They are very trendy and work for all types of hair. They are less for holding hair in place. Instead, they add an extra flair to an otherwise boring style. Use them as an attractive piece to bring out the best of your style!
Bow Pins
Are you looking for a younger, cutesy style? Bow pins are a great choice. They come in all shapes, sizes, and colors. Go for the solid, classic metal color, or decorate your hair with the colors of the rainbow. You can even get fancy with some gold-plated pins!
Spin Pins
Spin pins are a type of bobby pin that holds more hair. Hold them at the end, and spin them into your hair. The extra spin holds the hair in place better, and you get options for more unique styles.
Spin pins work great for hair with a lot of volume and texture. Thin hair has trouble hiding spin pins, but curly hair is full of options.
Is Metal Better for Your Hair Than Plastic?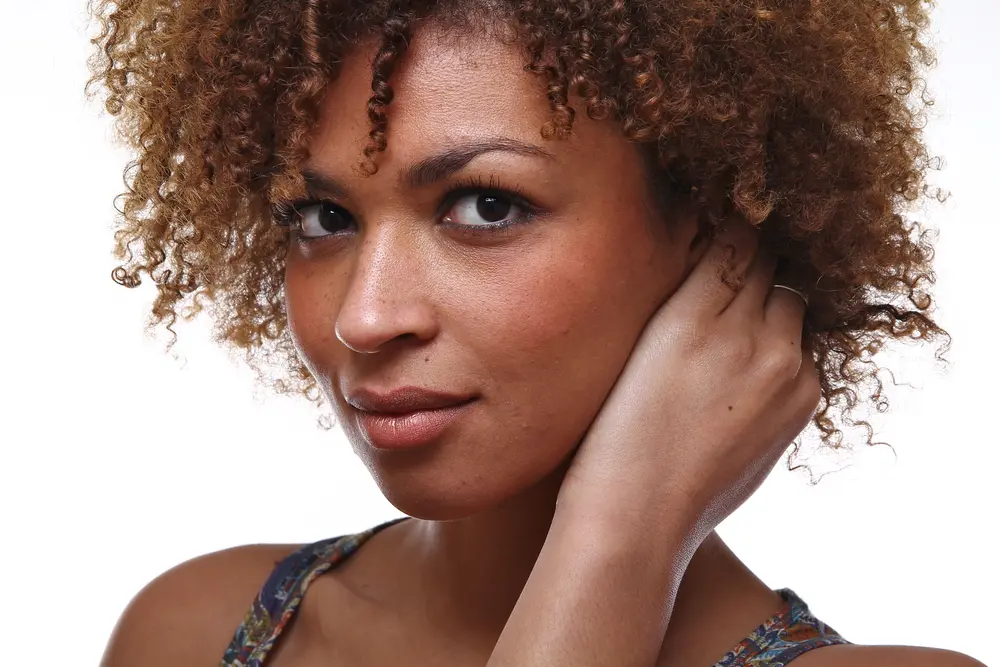 We recommend specific types of hair clips for different types of hair.
So, the right type of hair clip depends on your hair type. Yes, plastic is gentler on finer, thinner hair. However, plastic also builds up static electricity and could result in breakage.
It is not a matter of what material is more damaging than the other. The reality is that any material can damage your hair if it is misused.
Tight curls hold metal easily. Metal holds the hair in place and is better for solid hairstyles. Metal hair accessories also do not break as easily as plastic hair accessories.
On the other hand, metal clips might be too heavy for your hair. Weighing the hair down creates long-term damage, especially if the hairstyle is pulling on your hair's edges.
Try to keep the usage of metal clips and products to a minimum. Do not weigh-down your hair with dozens of metal clips.
Ponytail Clip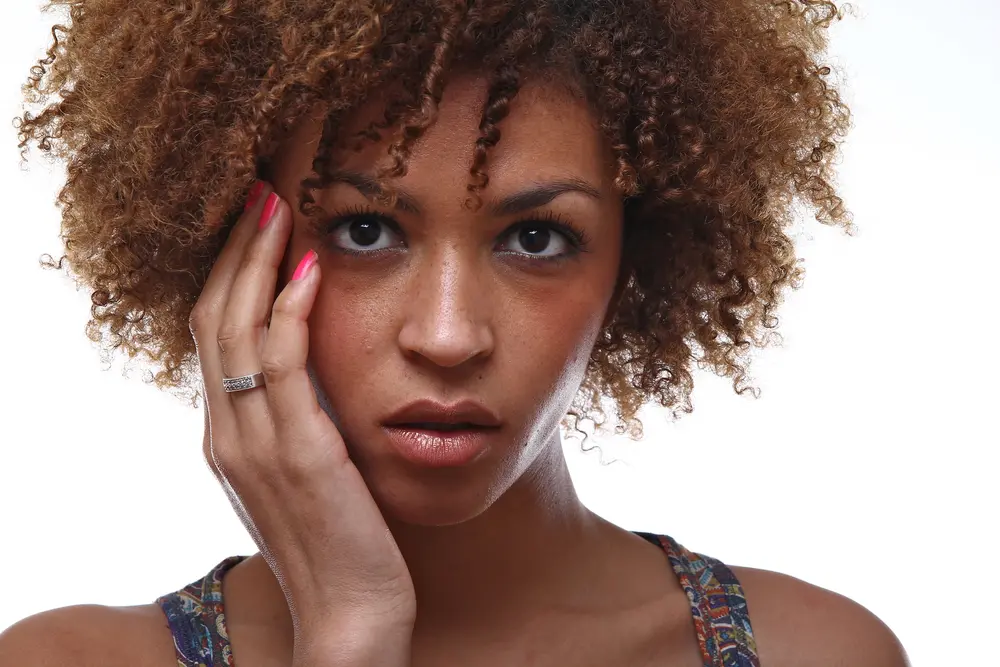 One of the beauty industry's latest and greatest inventions is the ponytail clip. It is a normal clip that comes in a circular shape. Its shape makes it great for gripping the hair in the shape of a ponytail.
Long hair and extensions work great with a ponytail clip. They come in all sorts of decorative styles to add a little something extra. If you are tired of the old, boring curly ponytail, find a ponytail clip to add flair to your look.
How to Style a Ponytail Clip
Use a hairband to put up your hair. You can do a high ponytail, classic updo, or add a braid. Do whatever you like! Add the clip to style your ponytail, and you're all done!
Do ponytails damage your hair?
Tight ponytails cause hair damage because of the stress that it puts on the hair around your hairline (i.e., hair edges). To prevent your ponytail from causing hair damage, it should be worn loose so that your edges aren't pulled too tight.
Further, we recommend the following:
Don't sleep in tight ponytails (or other tight hairstyles).
Switch up the location of your ponytail to avoid hair loss.*
Wearing looser hairstyles to avoid headaches or a receding hairline.
Give your hair a break from the ponytail every once in a while.
*Try switching from a high ponytail to a side ponytail, and then go low. Wear them loose as often as possible.
Hair Claws
The classic hair claw comes in many shapes and sizes. If your hair is too thick for the average hair claw, try getting some specifically for your hair type. For example, metal claw clips look better than the outdated plastic style, and they stand the test of durability.
Are you worried about damage? There are a few ways to get around it! Hair claws are meant to hold the hair in place, but adding too many strands strains the roots. Know your limits, and try not to stretch your hair too far.
Other ways to avoid damage:
Never use hair claws at night.
Do not use claws on wet or stretched hair.
Use clips on moisturized, healthy hair.
Do not overheat clips with hair dryers or straighteners
Can Hair Clips Cause Hair Loss?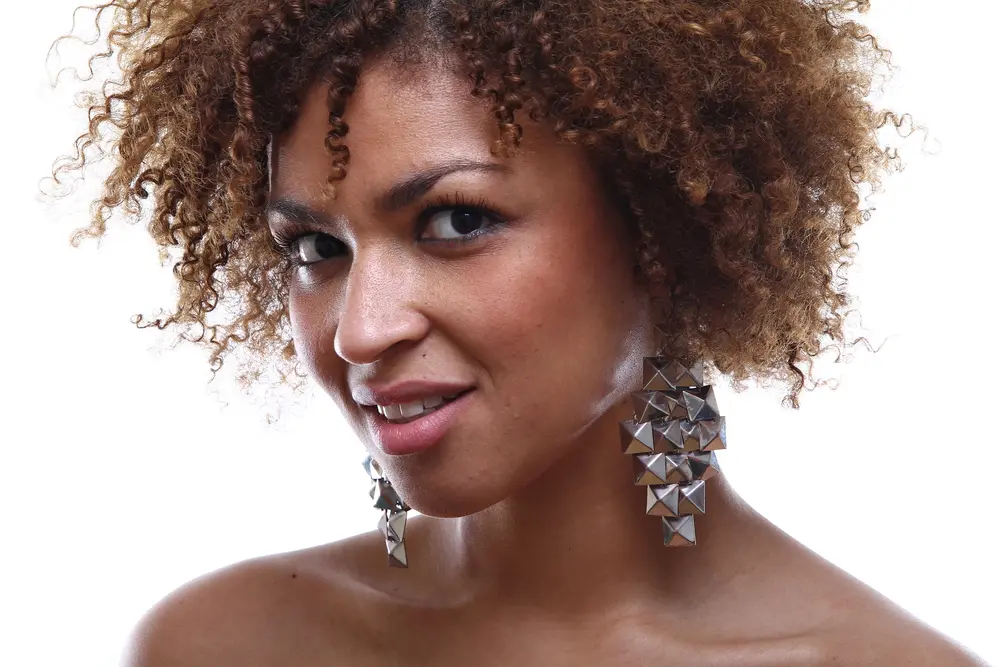 There are many different types of hair clips, and many are like a double-edged sword. They are designed for people with certain hair types, and misusing hair clips can lead to hair damage.
Instead of throwing in the towel with hair clips, do some damage control.
Hair loss is all too common with today's beauty trends. Pulling the roots leads to long-term damage to the hair follicle. Wearing hair clips, pins, barrettes, and tight styles every day puts you on the fast track to traction alopecia.
No matter how you wear your hair, the amount of damage you endure often depends on your habits. Take good care of your hair, and it will reward you by looking amazing.
Decorative Hair Barrettes
Pulling off hair barrettes in today's times makes some women feel skeptical. Yes, the older versions feel a bit out of date. However, this year has plenty of options to make you look great. All types of styles are making their comeback, and the beauty industry is adding its modern flair to the mix!
There are many versions of hair barrettes. For example, the French barrette comes with a hinge at the end. It usually has plastic on top and metal on the bottom. They hold to the scalp amazingly well and are easy to include in pristine hairstyles.
Double Prong Curl Clip
Prong curl clips style your hair without heat. They hide easily in thick hair and work for dozens of different styles. They are totally flat with no teeth or waves. Their flat style minimizes damage and lets women use them over the long-term.
How to use prong curl clips.
Prong clips are great for adding volume to your hair. They work best on wet hair that air dries over time. Use them to flatten certain parts and lift other areas. Take advantage of the smoothness to flatten your hair in certain areas.
If you want to add volume, start adding clips flat against your scalp. Add multiple rows of prong clips throughout your hair to achieve your desired volume. The clips take around 20 minutes to work, so leave them in to let your hair take its shape.
Try using prong clips to section your hair too! The point at the end makes it easy to organize strands. Use as many as it takes to section your hair to your desired style.
Once you apply your clips, add a leave-in conditioner. That helps moisturize your roots and strands to hold certain styles.
Conclusion
There are thousands of hair clips to fit any style. As the beauty industry grows, new trends make their way to the top of everyone's social media feed. Decorate your hair with your unique style, and enjoy looking amazing every day.
It is important to protect your hair against damage. Certain hair clips look amazing, but they do damage hair. Wearing too many hair clips over time might lead to hair loss. If you want to minimize breakage, don't wearing tight styles every day.
Find a hair clip that works for you! Some decorative hair clips work great for everyday use. Others should be used sparingly or during special occasions. Do your research, and protect your hair.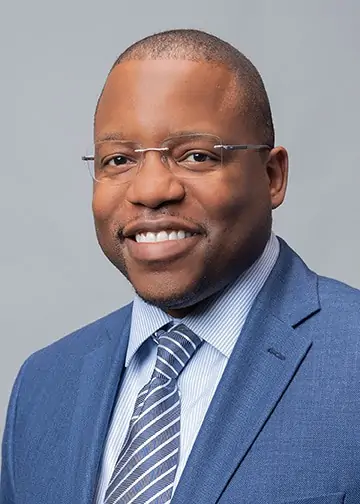 Kenneth Byrd holds a BS in Accounting and Management Information Systems and an MBA from the University of Alabama at Birmingham. With over 15 years of experience, Kenneth has been dedicated to hair care since 2008, when he co-founded Curl Centric® and Natural Hair Box alongside his wife. As a team, they promote healthy hair care practices through their comprehensive platform, Curl Centric. Curl Centric is a website operated by a husband and wife team that encourages healthy hair care. At Curl Centric, we aim to help our readers take control of their hair care journey and make good decisions about products, hairstyles, and maintenance techniques. We also have strict editorial integrity; here's an explanation of our editorial guidelines and how we make money.