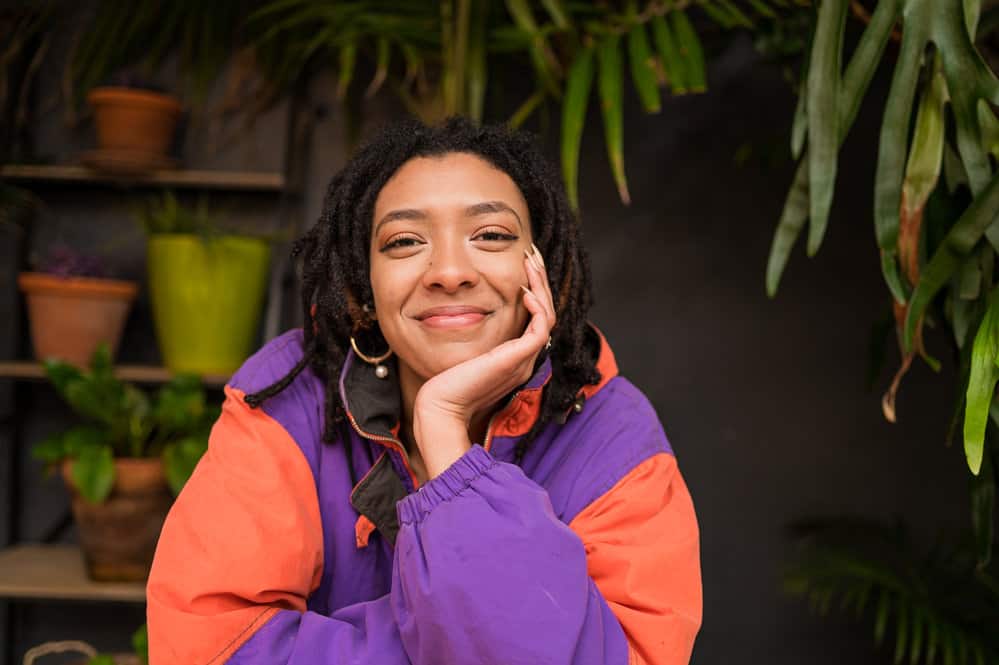 If you've decided to take the plunge and get starter locs, congratulations! You're in for a journey of a lifetime. As you learn how to wash, maintain, and otherwise care for your new locs, you'll also need to learn how to sleep with them.
Improper nighttime loc care can lead to thinning dreads and hair breakage – and that's no way to start your locs off right. This article will explain how to sleep with starter locs to give them a strong start.
How to Sleep With Starter Locs: Simple Nighttime Routine
NIGHT TIME ROUTINE FOR STARTER LOCS | Two Strand Twist Starter Loc Journey
Step 1: Oil and Massage Your Scalp as Needed
Before you go to bed, it's essential to give your scalp a good massage with an oil of your choice. Some of the best oils for your locs will be lightweight and hydrating – coconut oil, argan oil, jojoba oil, and grapeseed oil are all excellent choices.
Learn more about these essential oils:
When you massage them into your scalp, you'll stimulate blood flow to your hair follicles for healthy hair growth.
Tips for a good scalp massage:
Be generous with the oil. You can always pat away any excess later.
Massage for 5 to 10 minutes if you have time, but any amount of time will help. Don't forget to massage behind your ears and along the nape of your neck.
Always use the pads of your fingers and not your nails.
Small circular motions work best.
Note: If you're interested in increased hair growth, we recommend incorporating daily scalp massages into your natural hair regimen, even if you don't have dreadlocks. Read this article to learn more about how to use scalp massages to increase blood circulation and encourage hair growth.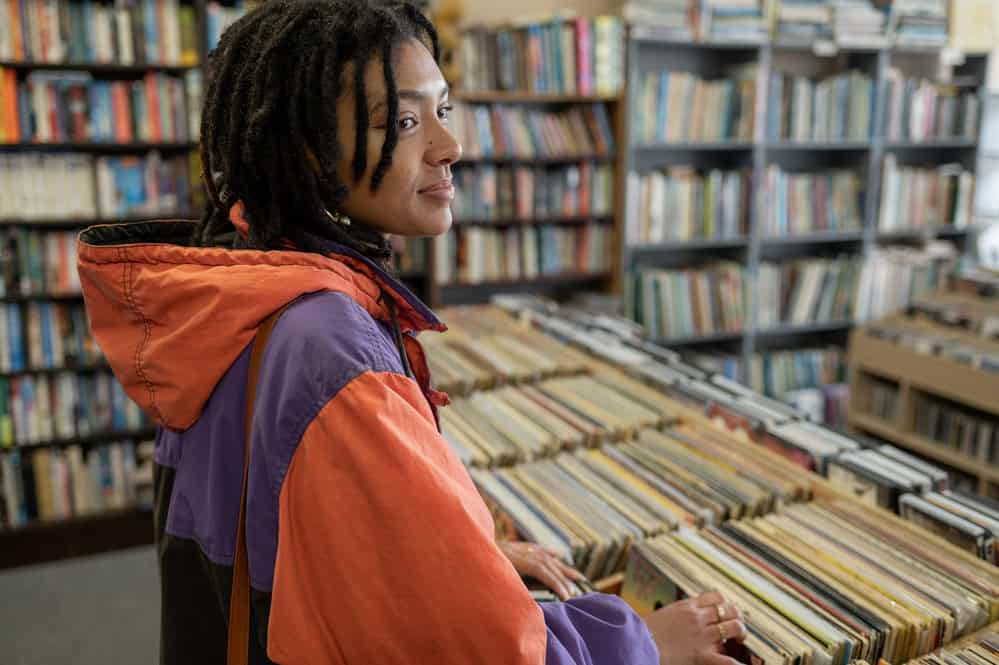 Step 2: Pull Your Locs up (Or Back)
Once you've oiled your scalp, it's time to pineapple your locs. This simply means putting your locs into a loose ponytail on top of your head.
If your locs aren't yet long enough to put in a ponytail, or you've just gotten a retwist or interlocking session, and your scalp is a bit sore, that's no problem. You can just direct your locs toward the back of your head with your fingers.
Step 3: Cover Your Locs or Sleep on a Specialized Pillowcase
Once you've pineappled your locs, cover them up with a silk or satin scarf or bonnet. You don't want to skip this part because it'll keep your locs from rubbing against your pillow and drying out.
Stay away from cotton head coverings – these are fine to wear during the day for a couple of hours at a time, but if you wear them overnight, they'll dry out your starter locs.
If you're not into sleeping with something on your head, you can also try a silk or satin pillowcase. It's the next best thing and will reduce moisture loss overnight.
Note: We're a big fan of using satin pillowcases, even if you sleep with a scarf or bonnet. It's fairly common for your head covering to come off while you're asleep, so the satin pillowcase will help moisture retention even if your bonnet comes off. Using silk or satin sheets (versus cotton sheets) is also a good option.
A Deeper Look at Your Headwear Options for Nighttime Loc Protection
Now, let's examine the pros and cons of each head covering option for nighttime locs. This section will help if you're on the fence as to which you should choose for your starter locs.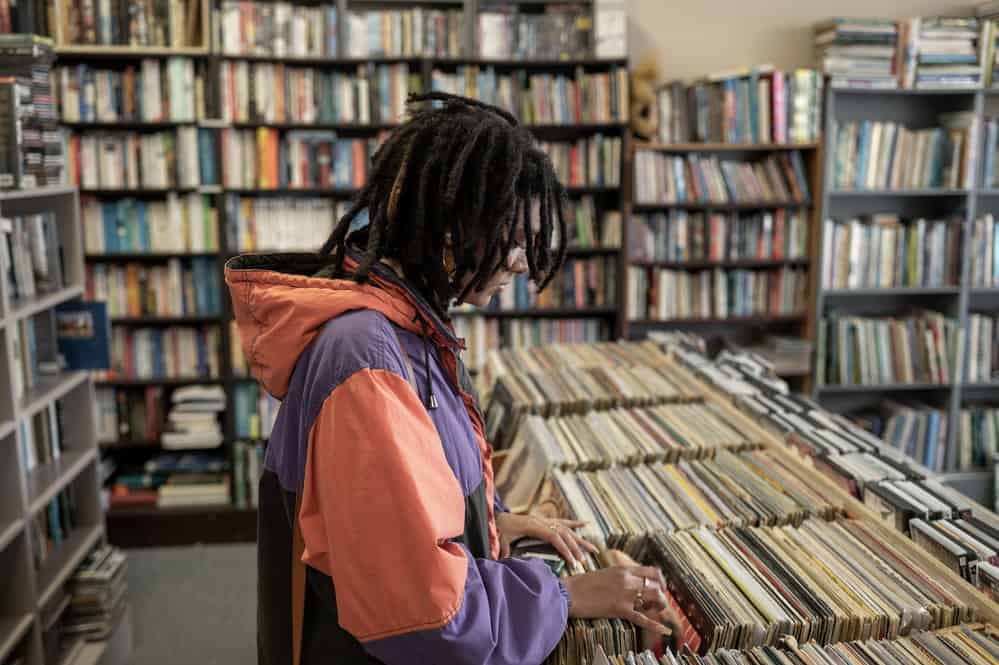 Durag
You can sleep in a durag to protect your locs, but you've got to be mindful of how you do so. Many people tie their durags too tightly around their locs and end up with unsightly indentations where the durag strings wrap around the head.
You can avoid that by only wearing a durag on your locs if they're short.
If they're long, there's no way for you to tie the durag without smashing your locs. Before tying your locs down with a durag, direct all of your locs towards the back of your head.
Many people will also find that wearing a durag on their locs causes them to flatten. If that's what you want, that won't be a problem. But if you want cylindrical locs, it might be best to avoid durags altogether.
How to Put on a Durag With Locs
LOC TIPS | HOW TO TIE A DURAG WITH LOCS
To put on your durag, this is what you'll do:
Hold your durag at the front (the back is long and rectangular).
Place the front of the durag on your forehead and position it so that the midpoint is in line with your nose.
Slide the durag onto your head so the two strings are hanging by your ears and the back of the durag is hanging down.
Then wrap the strings around the back of your head, around the front, and then tie the strings in the back. Be careful not to wrap the strings too tightly.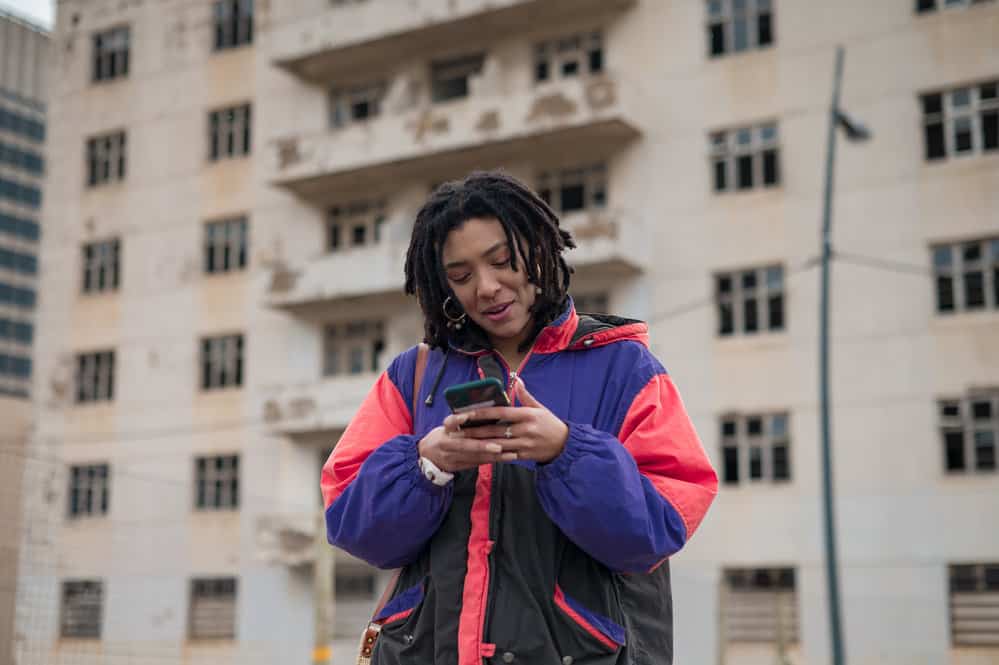 Silk/Satin Scarves
Sleeping in a silk scarf with locs can have some significant benefits. For starters, it keeps your locs stationary and compressed, which limits frizz. This is very helpful in those early months when your locs tend to frizz up incessantly.
Silk and satin scarves also protect your edges really well and minimize breakage.
However, there are some potential downsides to consider as well. Silk scarves, in particular, can be expensive, and scarves, in general, can be a bit of a hassle to put on and keep on throughout the night.
In addition, if you have sensitive skin, you may want to avoid using a silk scarf as it could cause irritation on your forehead. Overall, sleeping in a silk scarf with locs is a matter of personal preference.
How to Wrap Your Locs in a Silk Scarf
Should I Wear a Satin Bonnet or Scarf at Night to Maintain Locs / Dreadlocks?
There are many ways to wrap your locs in a silk or satin scarf, but the proper wrapping technique for you depends on the type of scarf you have.
In general, you'll do the following to wrap your locs.
Hold the scarf near its horizontal midpoint.
Place the bottom edge at your hairline and allow the scarf to fall over the rest of your locs.
Pull the long ends of the scarf around the back of your head and then tie them in the front. If there's more length, you can secure them again at the back of your head.
Adjust the scarf to cover your locs entirely.
Note: If you have a square scarf, you'll fold it in half and then follow the above steps.
Silk/Satin Bonnets
Silk and satin bonnets are great for those who don't like the feeling of something being firmly wrapped around their head. They're also less likely to cause irritation for those with sensitive skin.
In addition, they provide the same benefits as silk/satin scarves in terms of protecting your locs from friction and breakage.
However, they tend to come off at night if the sizing is the least bit off.
Bonnets are the easiest head covering to put on. You simply put them on your head like a hat. If yours has strings, you'll tie them in a knot. That's it – you're done!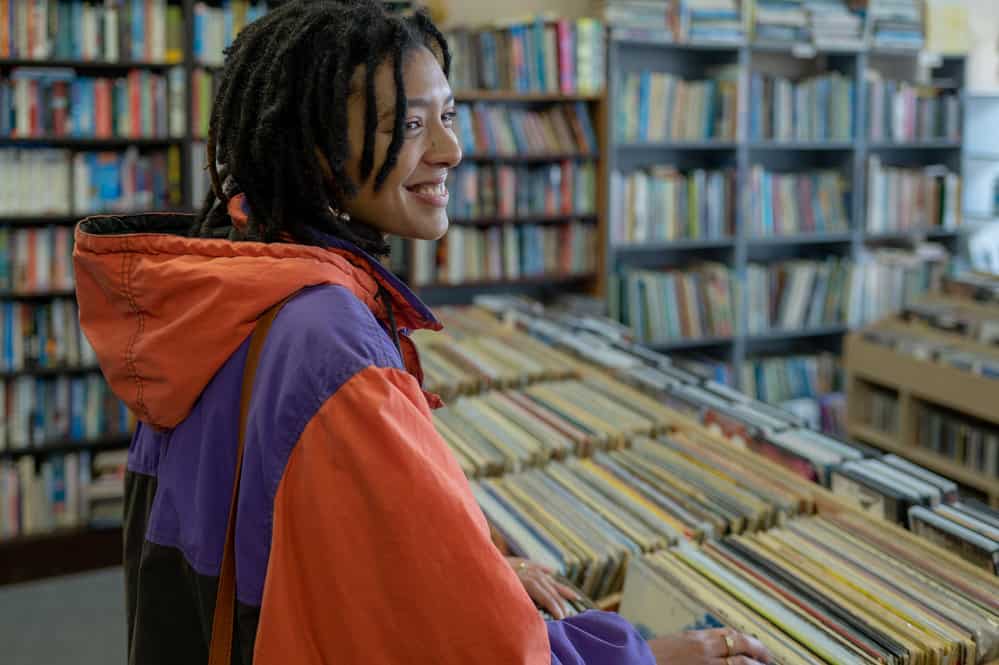 Pillowcases are Always an Option
If you want to save time, you can always sleep on a satin or silk pillowcase. This will protect your locs from friction and keep them moisturized.
It's a lot easier than wrapping your head in a scarf or bonnet.
However, it's not as effective as using a scarf or bonnet since your locs will be able to move around as they please. This means you'll have a bit more frizz to contend with than you would with the previous methods.
But most people don't mind that – they just love the freedom of sleeping with nothing on their heads.
The right bedtime routine for you may be different from your favorite loc guru's, and that's okay! Everyone's loc journey is different, so it's best to do you!
Now you know everything you need to know about how to sleep with starter locs. As you can see, there are various methods you can use to protect your locs and keep them healthy.
We encourage you to try several to see what works best for you. Soon, you'll have a bonafide nighttime loc routine that makes your locs thrive!