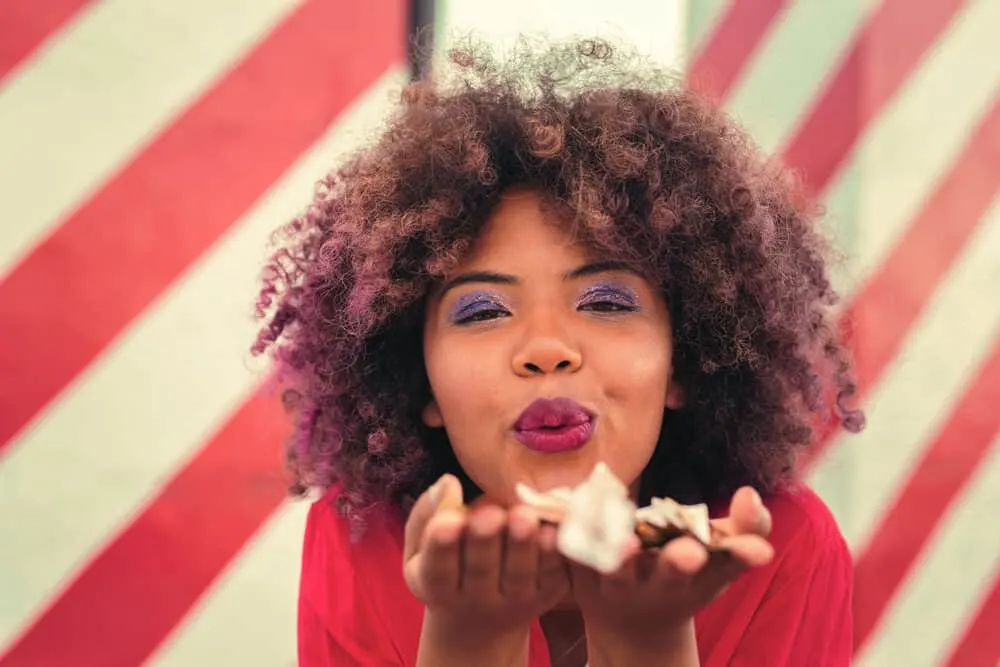 If you've ever experimented with dyeing your hair, you know how much of a mess it can be. You can expect the color to stain your hands, sink, towel, and styling tools.
But things can feel out of control when the color bleeds on your clothes, pillows, and furniture after the process is complete.
If you're looking for a way to stop your hair dye from staining everything in its path, we're here for you. This article will explain why your hair dye is bleeding and how to stop it.
Why Your Hair Dye is Bleeding
Before you try to stop your hair color from bleeding, you should know why it's happening. Here are some of the most common culprits.
The Cuticle Is Not Sealed
The cuticle is the outermost layer of hair strands that determines what enters and exits the hair shaft. It is composed of scale-like layers that open and close to allow substances to enter the cuticle.
After the dyeing process, the cuticle layer must be adequately sealed to retain the hair color. If the cuticle is not closed, the color will begin to bleed even when exposed to minimal moisture.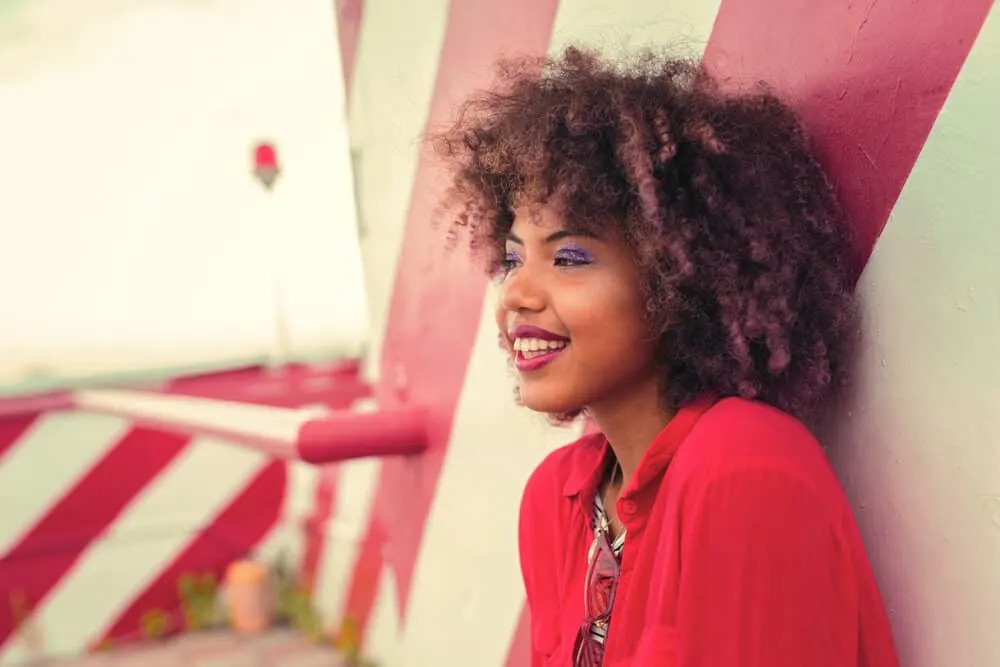 Hair Dye Is Semi-Permanent
Semi-permanent hair color tends to bleed more than permanent hair color because it doesn't penetrate the hair shaft deeply.
Unlike permanent dyes, semi-permanent color can only penetrate the cuticle layer, making it harder for the hair shaft to retain the pigment.
As a result, these coloring products bleed easily when exposed to water. After all, semi-permanent dyes are designed to be short-lived.
Vibrant Hair Color
Vibrant tones such as bright red, pink, and violet tend to bleed more than deeper tones like brown or black.
Brighter tones don't penetrate the hair shaft as deeply as darker tones because their color molecules are larger. This makes it more difficult for your strands to retain the color.
How To Stop Hair Dye From Bleeding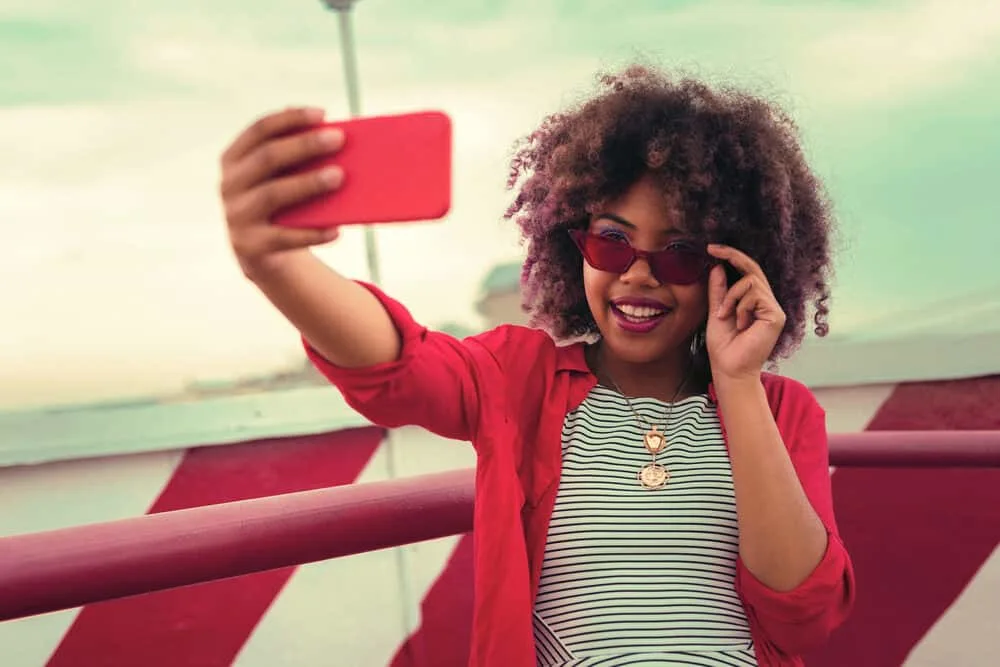 There are several home remedies you can use to stop your color from bleeding. Read on as we discuss why these remedies work and how you can incorporate them into your hair color maintenance routine.
Avoid Water
You should try to limit exposure to water as much as possible when you have freshly dyed hair. Water causes your cuticle layer to swell, which causes the pigment in your strands to run.
So, it's best to avoid water as much as you can to avoid bleeding. You can also use dry shampoo in between washes to freshen up your curls.
And to minimize color bleeding when wetting your hair, always use cool water to seal the cuticles.
Use a Color Sealer
Color sealers are intended to be used immediately after dyeing to lock in color. These products effectively seal the cuticle layer to prevent color from escaping.
Plus, they add moisture to the hair and aid in detangling, leaving hair softer and more manageable. Color sealing creams are designed to replace your standard conditioner and can be used as often as you wash your hair.
After shampooing, massage the cream into your hair from roots to ends and let it sit for up to five minutes. Then, rinse with cool water.
Color sealing sprays also provide cuticle sealing benefits when incorporated into your wash routine. After shampooing, spray the product onto your damp hair and let it sit for up to five minutes.
Then, apply the brand's conditioner (coat lighter hair) and let it sit for up to five minutes. Lastly, rinse your hair with cool water.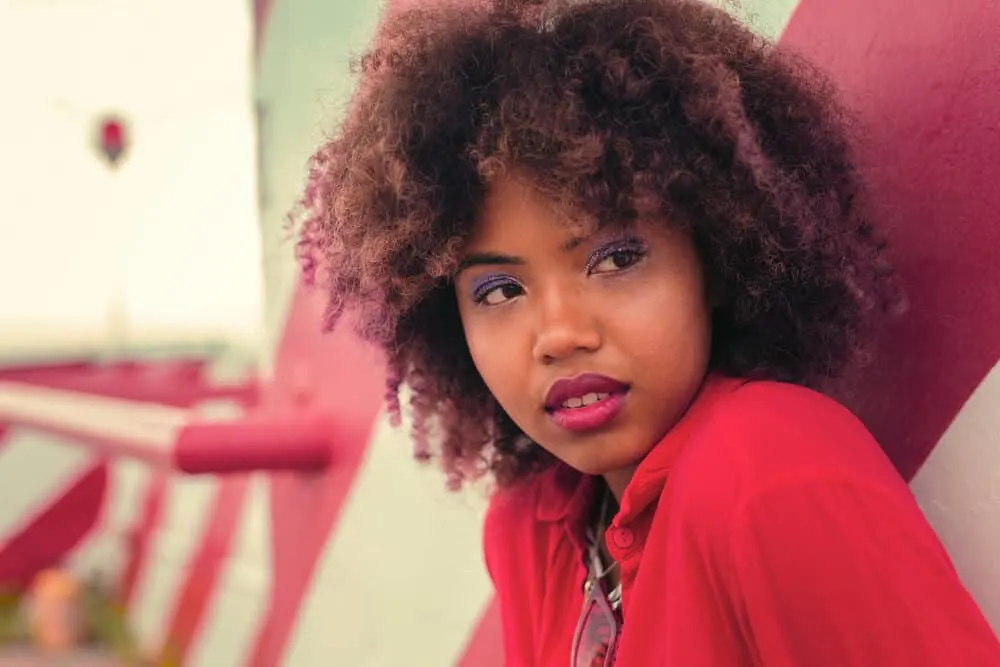 DIY Apple Cider Vinegar Rinse
An apple cider vinegar (ACV) rinse is a quick post-shampoo solution for the worst hair color bleeding. Because of its mild acidity, apple cider vinegar helps balance the hair's pH so your hair cuticles will contract and seal.
In addition, it removes buildup from hair strands that prevent the cuticle from closing properly. Apple cider vinegar is very potent, so you have to dilute it to prevent excessive hair dryness.
Additionally, you should only use this method 1 to 2 times per week to avoid scalp irritation. Read on to learn how to make your own apple cider vinegar rinse right at home.
What You'll Need
Instructions
Mix five parts water with one part apple cider vinegar in the spray bottle. If desired, add a few drops of essential oil to mask the smell of the ACV.
Spray the mixture onto the entire length of your hair until it is completely saturated.
Gently massage your hair and scalp with your fingers to work the mixture into your curls.
Let the rinse sit on your hair for up to five minutes.
Rinse hair thoroughly with cool water.
Apply the color sealing conditioner to your hair from roots to ends and let it sit for up to five minutes.
Rinse thoroughly with cool water ensuring that all the product is out of your hair.
Try a Low pH Sulfate-free Shampoo
Low pH or acidic shampoos can be used regularly on color-treated hair to stop bleeding. These cleansers are great alternatives to standard shampoos because they are formulated without harsh sulfates that strip the hair of its color. In addition, these shampoos are designed to restore hair's pH and seal the cuticle layer.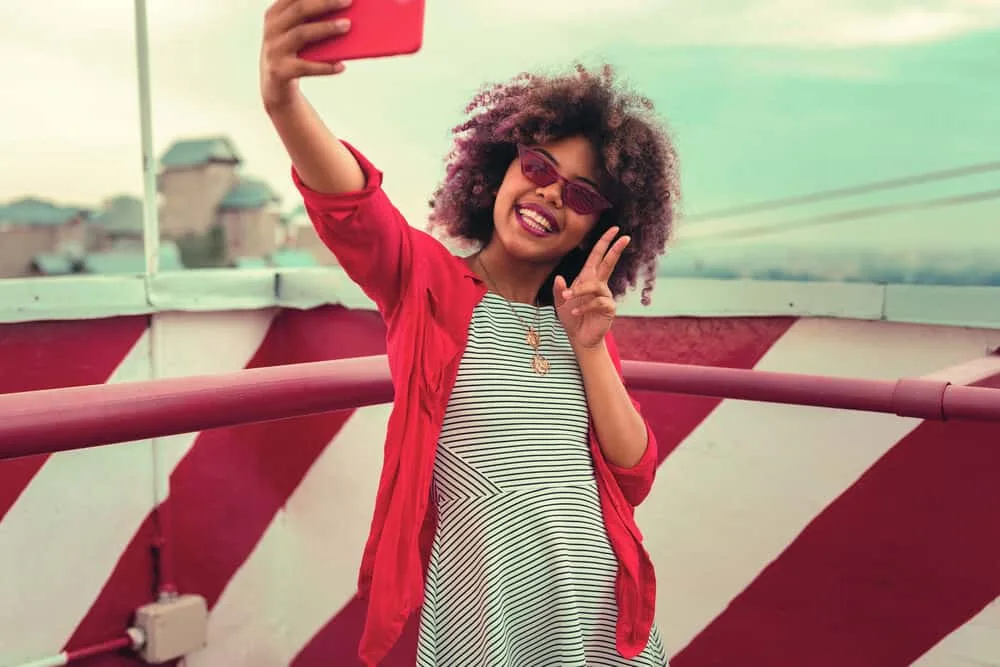 Apply a Cream Leave-In Conditioner
If you're looking for a quick way to stop your hair color from bleeding, a cream leave-in conditioner may be the way to go.
Not only do these products help repair the damage done during the dyeing process, but they also create a barrier around your strands to seal the cuticle and keep color in. You can apply cream leave-in conditioners on dry hair up to 2 times per week.
Avoid Heat
After you color treat your hair, you should try to avoid all heat sources, including flat irons, blow dryers, curling irons, and steam from showers. Exposing your hair to heat opens the cuticle layer, causing the color to bleed.
Always wear a plastic cap (or shower cap) to protect your hair from heat and steam when showering. And instead of heat styling your hair, you can try natural styles such as twists-outs, braids-out, roller sets, and Bantu knots.
Top 3 Hair Dyes That Don't Bleed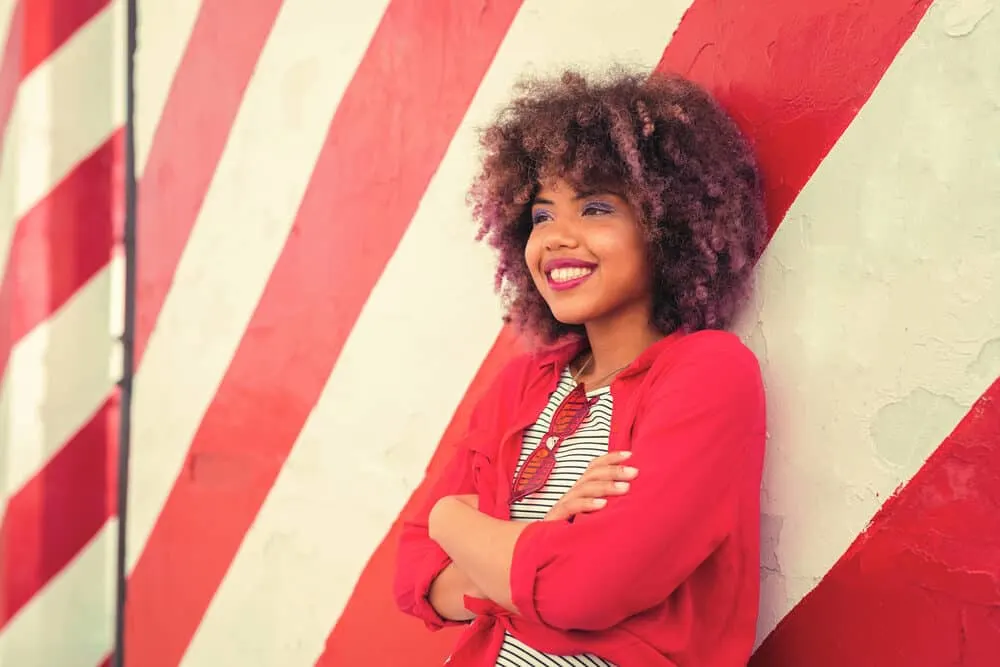 The best way to prevent hair color bleeding before it happens is to choose a good-quality hair dye. We researched the highest-rated hair dyes on the market to help you make the right purchase.
Garnier Olia Oil Powered Permanent Hair Color – This permanent hair dye kit has everything you need to color your hair to perfection. Its no-drip cream formula is free of ammonia, silicones, and parabens to minimize damage to the cuticle. Plus, it is composed of 60% oil to maintain hair's shine and moisture during the dyeing process.
L'Oreal Excellence Crème Permanent Hair Color – This three-step coloring system protects hair during and after the coloring procedure. It is infused with ceramide, pro-keratin, and collagen to seal and condition damaged strands. Additionally, it is safe to use on bleached, relaxed, or permed hair.
Clairol Natural Instincts Semi-Permanent Hair Dye – This semi-permanent hair dye is formulated with 80% naturally derived ingredients. It contains coconut oil and aloe vera to shield strands from damage and bleeding during and after the coloring process. Moreover, this treatment provides color that can last up to 28 shampoos.
To sum things up, bleeding hair dye is a major inconvenience. But you can resolve it by experimenting with the tips outlined in this article. We wish you the best in your hair color endeavors.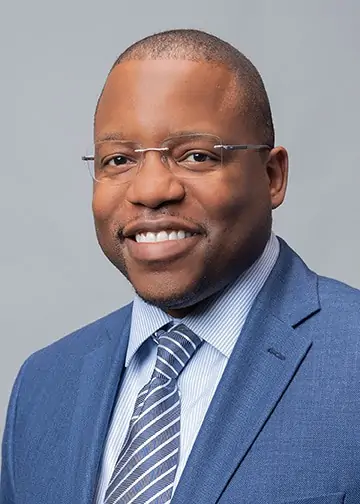 Kenneth Byrd holds a BS in Accounting and Management Information Systems and an MBA from the University of Alabama at Birmingham. With over 15 years of experience, Kenneth has been dedicated to hair care since 2008, when he co-founded Curl Centric® and Natural Hair Box alongside his wife. As a team, they promote healthy hair care practices through their comprehensive platform, Curl Centric. Curl Centric is a website operated by a husband and wife team that encourages healthy hair care. At Curl Centric, we aim to help our readers take control of their hair care journey and make good decisions about products, hairstyles, and maintenance techniques. We also have strict editorial integrity; here's an explanation of our editorial guidelines and how we make money.