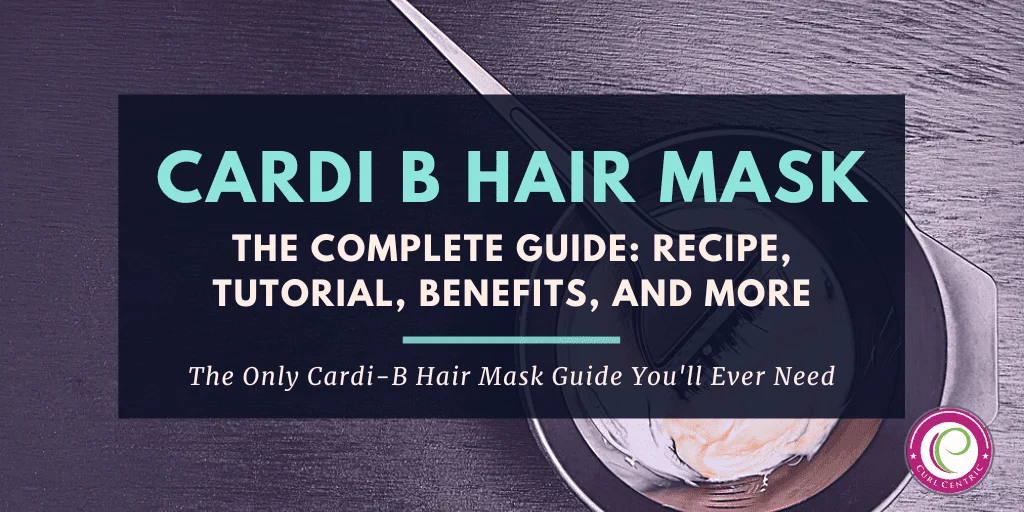 Although she's best known for her music, Cardi B recently sent the natural hair community into a frenzy. She took to social media to show off a homemade hair treatment (i.e., a DIY mask) that she uses to take her natural locks to the next level.
Her fans swear by the mask, but does it live up to all the hype?
To find out the answer to this question and more, keep reading until the end! In this article, we'll walk you through everything you need to know about Cardi's viral DIY hair mask.
What Is the Cardi B Hair Mask?
Cardi B's hair mask is a natural, DIY moisturizing hair treatment recently made popular by the famous New York rapper. She calls the treatment the secret to her long, thick hair.
The mask went viral after Cardi B shared pictures of her gorgeous natural locks and walked her audience through her mask-making process on social media.
Cardi uses the restorative treatment to keep her and her daughter Kulture's locks healthy and full of hydrated, defined curls. You can easily find all ingredients in your local grocery store and customize the treatment to meet your hair's specific needs.
Cardi stresses the fact that because the ingredients are beneficial for your body, they'll also be good for your hair. You wouldn't put junk food on your locks, so the mask is packed with ingredients that are literally good enough to eat!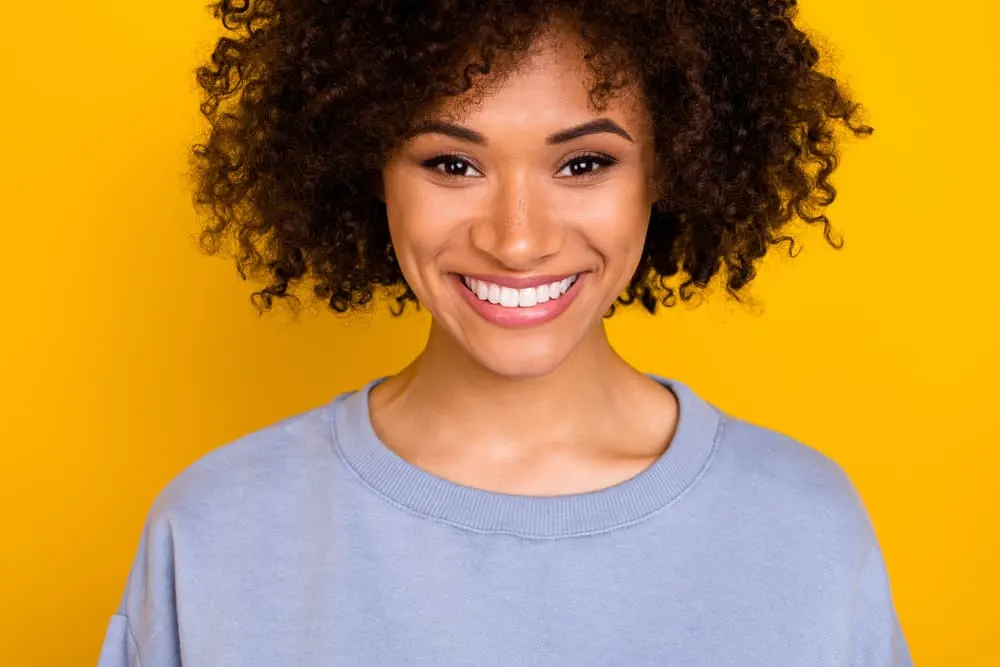 The Purpose of the Cardi B Hair Mask
Cardi B's hair mask gives dry, fragile curls a much-needed dose of hydrating and strengthening ingredients. It's packed with ingredients that keep your hair and scalp healthy and well-nourished.
Cardi B's treatment has a variety of benefits, including increased hair growth, more length retention, better moisture retention, and more tightly defined curls.
Using this treatment will also increase your hair's resilience so it can withstand the wear and tear of styling and environmental damage.
Cardi also recommends pairing the mask with wigs if you want to grow your hair out.
Wigs are preferred because they keep your hair safely tucked away from potential stressors. That way, it can grow long without breaking or becoming damaged.
Since wigs allow you complete access to your scalp and natural hair, you can enjoy the length and volume of your unit while you baby your natural hair underneath.
The Cardi B Hair Mask Recipe and Why It's So Great
"CARDI B'S HAIR MASK"!? LET'S TALK ABOUT IT!
Cardi B's hair mask is made with natural, wholesome ingredients that are rich in beneficial vitamins, minerals, proteins, and amino acids.
Each component is scientifically proven to be excellent for your hair and scalp. Here, we will break down the benefits of each ingredient below.
Honey – As a natural antioxidant, honey is one of the best things you can put on your hair and scalp. It is naturally moisturizing and has emollient and humectant properties. Humectants draw water deep into your strands and lock in hydration. Honey is also anti-microbial and can help soothe scalp issues like dry skin and dandruff.
Banana – Bananas nourish your hair and skin with their high vitamin content. They're rich in hair-healthy nutrients like potassium, vitamin C, niacin, folate, copper, magnesium, and protein. They also contain silica, which is a mineral that strengthens your strands and prevents thinning.
Avocado – The avocado's high-fat content makes it an excellent moisturizer for both your hair and skin. The vitamins, fats, and nutrients in the fruit help soothe your scalp, prevent inflammation, and can even help reverse heat or chemical damage. Some nutrients in avocados include magnesium, potassium, and vitamins C, E, K, B2, B3, B5, and B6.
Eggs – The proteins found in egg whites can improve the hair's elasticity and support healthy growth. Eggs are also rich in essential vitamins and minerals that keep your hair resilient, smooth, and shiny. Eggs are a natural source of biotin, vitamin D, phosphorous, vitamin A, and a number of other essential minerals.
Mayonnaise – Love it or hate it, mayonnaise is loaded with amino and fatty acids that intensely hydrate your strands. It's a gentle way to nourish your hair from root to tip and make it softer and smoother. Mayonnaise has been a popular DIY hair treatment for generations, and you'll quickly realize why once you try Cardi B's hair mask.
Jamaican black castor oil – Although Jamaican black castor oil (JBCO) is best known for its potential to speed up hair growth, it also moisturizes, strengthens, and helps lock water into your strands. It can also soothe an itchy scalp and relieve symptoms of skin conditions like eczema, dandruff, and dry skin.
Argan oil – This lightweight oil is packed with phenols and antioxidants that protect your strands against damage. The vitamins and fatty acids in argan oil promote healthy hair by keeping your locks moisturized, manageable, and fortified. Often referred to as liquid gold, argan oil's healing properties will enhance the health of your hair, scalp, and skin.
Olive oil – Olive oil is famous for its ability to strengthen your hair and improve length retention. It's also incredibly rich in fatty acids and antioxidants that repair damage and lock in moisture. Olive oil has even been shown to make your hair grow faster and reverse hair loss!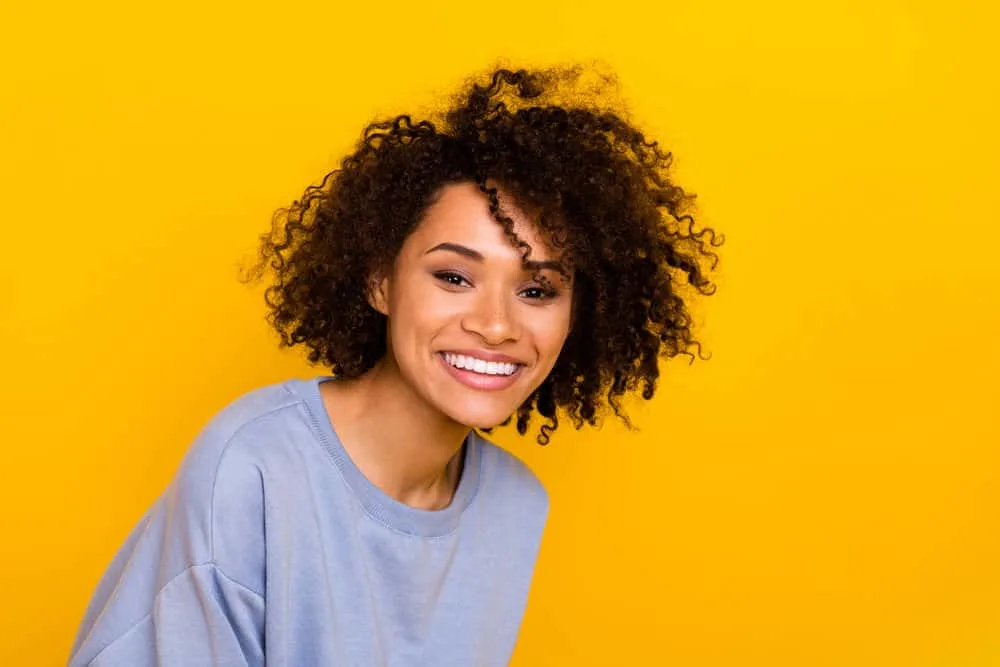 How to Make the Cardi B Hair Mask
Cardi B's hair mask has everything you need to keep curly hair looking and feeling its best. Want to give it a try? Just follow these easy steps, and you'll have your luxurious treatment ready in no time!
Gather Your Supplies
Preparing all your materials is the first step to making Cardi B's nutrient-rich hair mask. She didn't give precise measurements, so feel free to use more or less of an ingredient depending on your preferences.
Cardi does recommend adding less honey if you plan on using the mask on a child. That way, it won't get too sticky and will be easier to apply and rinse out.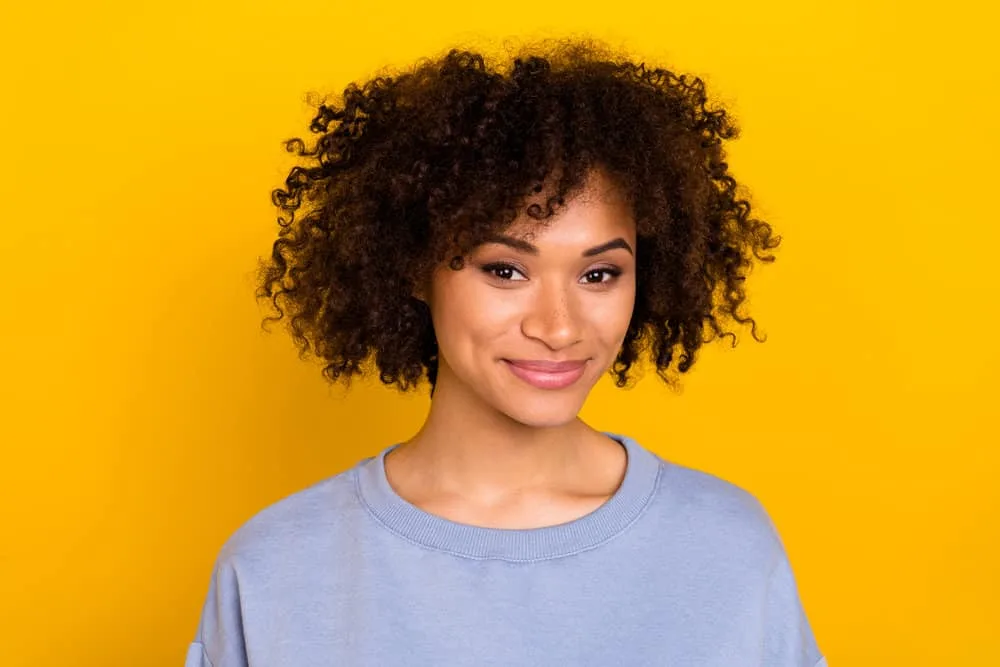 Prep Your Hair
Before your treatment, prepare your hair by gently detangling it and washing it using your favorite shampoo. Once your hair is clean, quickly towel dry it so it isn't dripping wet.
If you haven't prepared your hair mask yet, wear a shower cap so your hair doesn't dry out while you get your treatment ready. Applying the mask to damp hair will help the moisturizing ingredients sink into your strands more effectively and leave you with better results.
Mix the Mask Up
Scoop your avocado into a bowl and gently mash it with a fork. Then, pour all of your ingredients into a blender and mix well. Make sure you blend everything thoroughly so you aren't left with chunks of avocado that get stuck in your strands.
The mixture may be thick, so if your blender has difficulty getting things perfectly smooth, add a little more oil to thin it out. When you finish blending, your mask should be smooth and creamy, with a texture similar to a conditioner.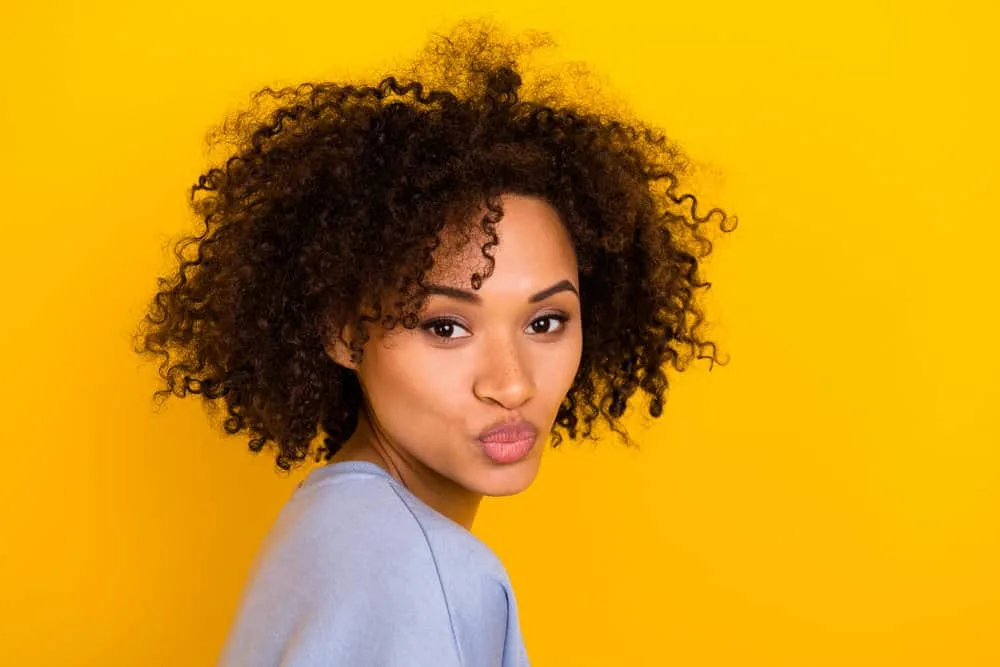 Apply the Mask
Divide your hair into small sections and apply the mask to your damp strands. You can fill a spray bottle with water to rewet any hair that dried out while you were getting your treatment ready.
Apply the mask with either your hands or an application brush, depending on which method you find easier. Make sure all of your hair is fully saturated, from root to tip.
Once you're sure your hair is thoroughly coated, pull it into a bun and cover your head with a shower cap. For greasy to normal hair, wait for around 15 to 20 minutes.
For dry and curly hair, let the mask sit for up to an hour. You don't want to leave the treatment on for much longer because it can start to grow bacteria.
To use this as an overnight mask, leave out the eggs. When left in your hair too long, eggs can overload your hair with protein or start to turn rancid.
Rinse
After your time is up, thoroughly rinse your hair with cool or cold water. Don't use hot water, or you'll end up cooking the egg and getting scrambled eggs trapped in your hair.
If your hair is naturally greasy, you can follow up with your favorite hydrating shampoo and lightweight conditioner to prevent the mask from weighing your hair down.
This mask is essentially a conditioning treatment for dry and curly hair.
If you have either dry or curly hair, skip the second shampoo and air or blow-dry your locks. Then, style your hair as usual.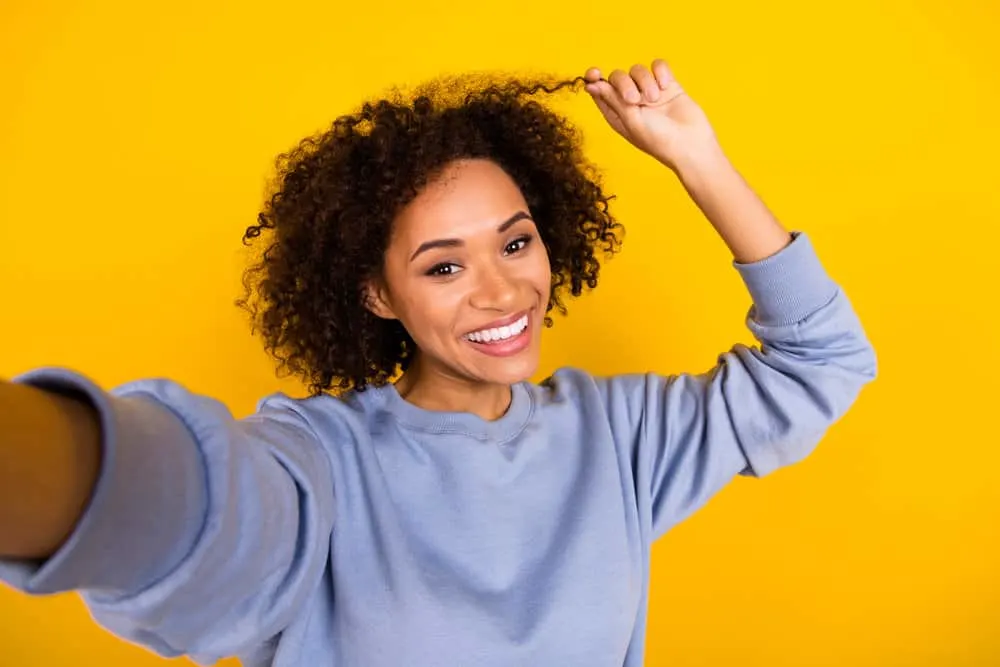 How Often Can You Do the Cardi B Hair Mask Treatment?
When it comes to how often you should use the Cardi B hair mask treatment, let your hair and scalp be your guide. People with dry, damaged, and chemically treated strands can benefit from using this mask two or three times a week.
For normal, fine, or greasy hair, use this treatment two to four times a month to avoid weighing your strands down.
Use Cardi B's hair mask sparingly if your hair is protein sensitive.
Egg whites are protein-rich, so you don't want to overload your hair and cause breakage. If you plan on using this mask more than once a week, skip the egg whites and just add the yolks to your treatment.
While the whites are primarily protein, egg yolk contains a higher concentration of healthy fats.
Related Article: How Often Should You Use a Hair Mask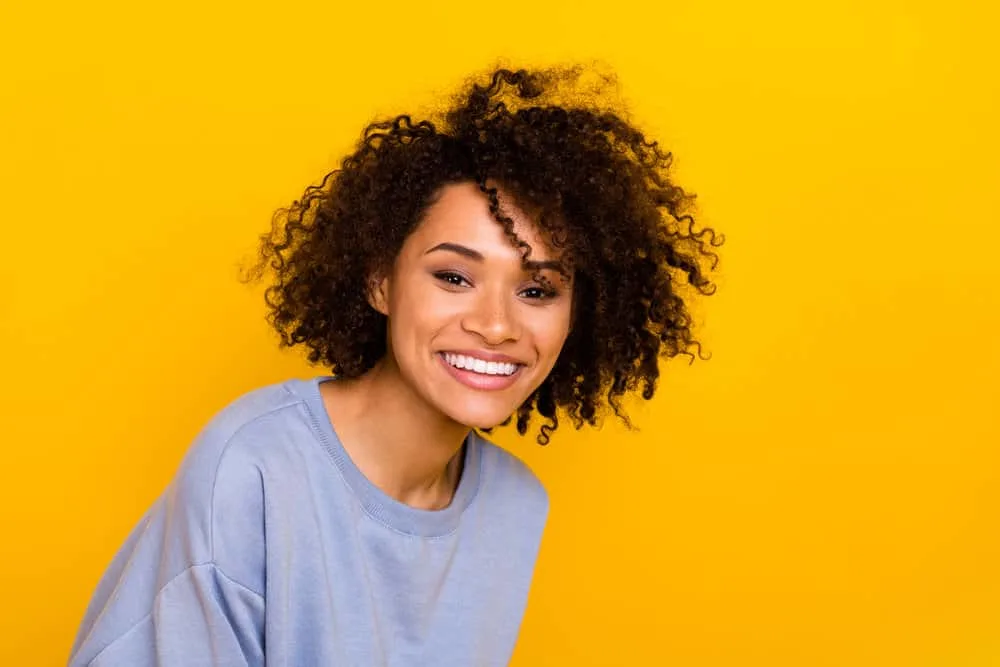 How to Store the Mask
Got some of the mask left over after your treatment? Due to the raw eggs in the mask, this treatment won't last long at room temperature. If you leave it out for more than 2 hours, you'll have to discard your batch and make another one. But don't throw it away!
Refrigerator Storage
The proper way to store your leftover mask is to pour it into a clean, airtight container and store it in your fridge. When stored properly, your treatment should last for about a week.
Freezer Storage
You can also freeze your leftover mask if you want to use it in the future or make a batch ahead of time. Freeze just as much as you'll need so you don't have to thaw out the whole batch, as repeatedly freezing and thawing your mask will break it down.
We recommended scooping your treatment into an ice cube tray and then transferring the frozen cubes into another airtight container.
If you can, double wrap the container to make sure no air can get in. Then, you can grab a few cubes to defrost and use your mask like normal.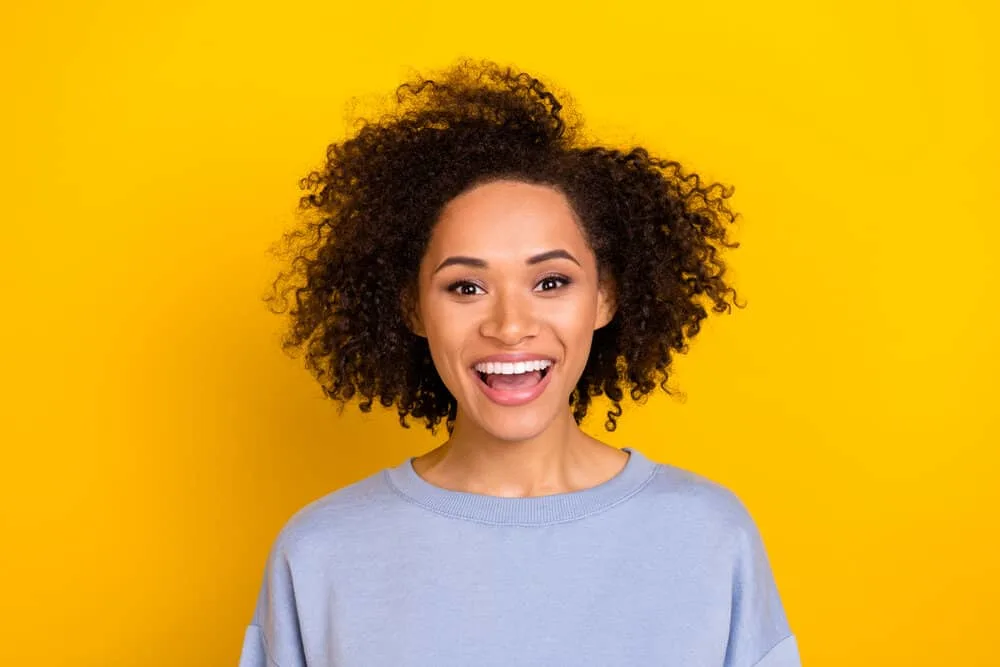 Be on the Lookout for Spoilage
This mask is all-natural and doesn't contain any preservatives, so throw it away if you see any signs of spoilage. Keep in mind that as avocado oxidizes, it'll start to turn brown.
Although the color change can initially look alarming, all the nutrients remain intact.
So, don't worry about your mask suddenly turning from green to brown. Instead, pay attention to other changes in your treatment's appearance. Cardi B's hair treatment may start to smell sour or rancid or develop black or colorful mold when it expires.
Pros and Cons of the Cardi B Hair Mask
Not sure if Cardi B's hair mask is suitable for you? This section will examine some of the pros and cons to help you decide.
Pros
All of the ingredients are available in your local grocery store.
This DIY treatment is quick and easy to make.
You can save your leftover mask for later by freezing it or keeping it in the fridge.
This mask is all-natural and chemical, dye, and fragrance-free.
Depending on how much groceries cost in your area, you may find it inexpensive.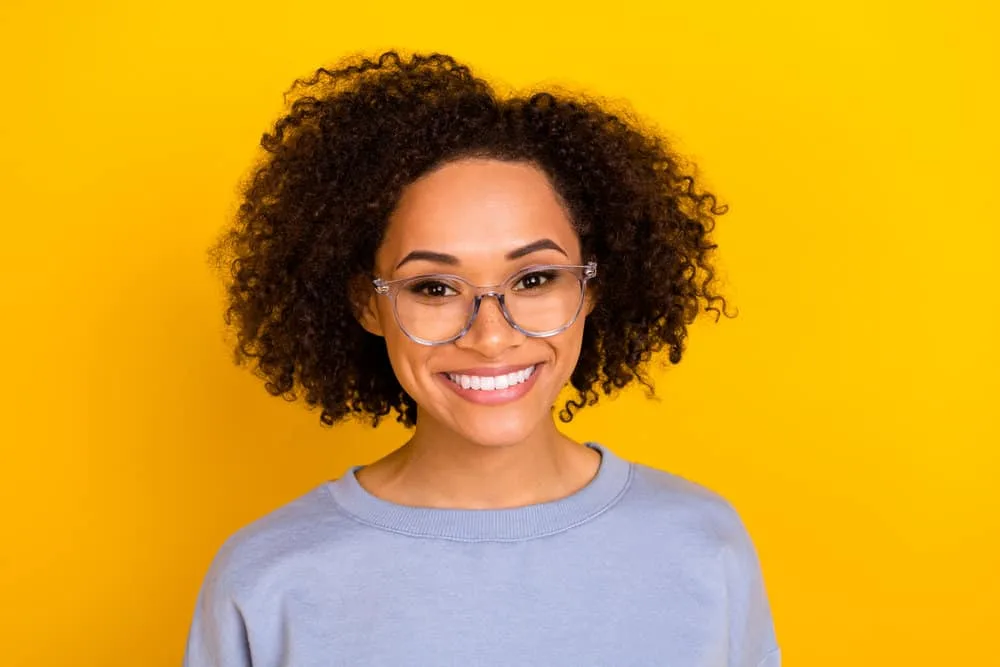 Cons
This mask might be more challenging to remove from your hair than other masks.
Making a hair mask from scratch is more time-consuming than using a premade treatment.
Depending on the quality of your ingredients, some of them may be expensive.
This treatment is messy to apply and can be a bit difficult to rinse away.
Because it is natural and doesn't contain preservatives, you'll have to use your leftover mask in a relatively short time frame.
Results You Can Expect From the Cardi B Mask
Cardi B's hair mask has a number of positive effects on your hair that make it an excellent addition to any healthy hair care routine.
This nourishing treatment will leave your strands shinier, less frizzy, and more moisturized immediately after washing. You might also notice more tightly defined curls when applying the mask to your hair.
The reparative ingredients in this mask strengthen your strands, so you'll probably see a reduction in breakage and split ends.
With regular use, Cardi B's hair mask can help your hair grow longer, fuller, and thicker. It might even encourage your hair to grow faster. Ingredients like olive oil, egg yolks, and honey can potentially speed up your hair growth.
Dos and Don'ts of Making the Cardi B Hair Mask
Cardi B's DIY hair mask is an excellent way to strengthen and moisturize your hair. Now that you know how to make it, we'd like to walk you through a list of dos and don'ts.
Keep these tips in mind to make sure your treatment goes smoothly each time.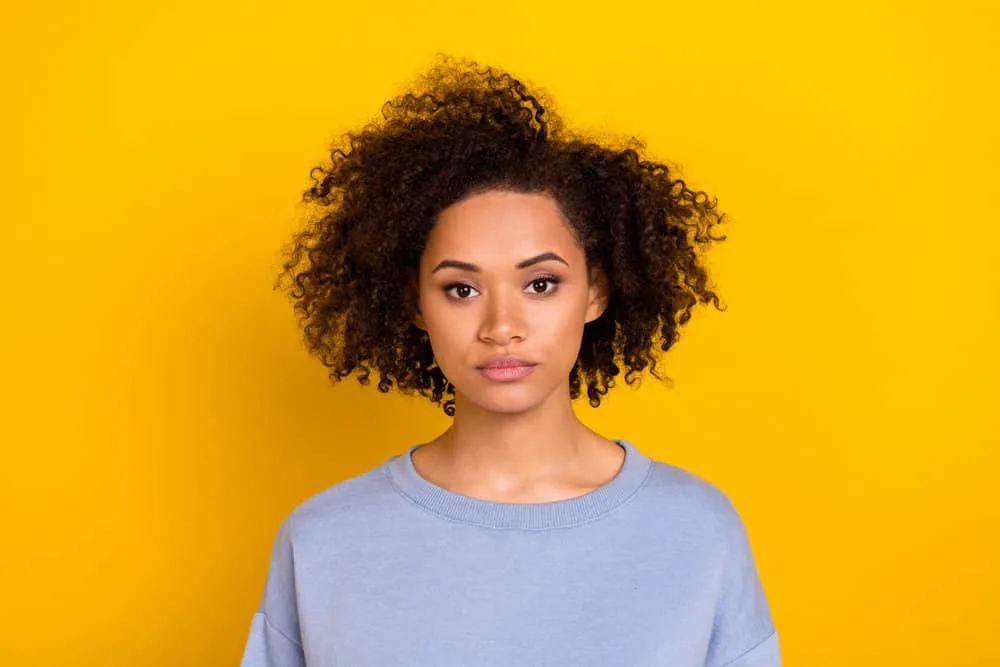 Dos
Do wear a shower cap to trap body heat and make the mask more effective.
Do blend the ingredients well.
Do focus on the mid-lengths and ends of your hair, as they're the most fragile.
Do rinse your hair well to eliminate the risk of oil buildup.
Do handle the raw eggs safely to reduce the risk of foodborne illnesses like salmonella. Wash your hands for 20 seconds with soap and water and disinfect all surfaces that the eggs or finished mask come in contact with.
Do apply your mask to damp hair.
Don'ts
Don't leave the mask on for too long.
Don't apply this mask to your scalp and roots if you have greasy, oil-prone hair.
Don't sit under a hot hooded dryer with this mask, or you may find scrambled eggs stuck in your strands.
Don't let the mask drip onto your back and face, or the oils might cause you to break out.
Don't eat the mask if you use raw eggs.
Don't use this mask more than once or twice a week.
Cardi B's hair mask is rich in crucial nutrients that can support your hair's health and help you reach your hair length goals. However, just because the mask worked wonders on someone else doesn't mean that it will work for you.
Everyone's hair and scalp chemistry are different, so the only way to know for sure whether the Cardi B mask will work for you is to give it a try. Does it live up to the hype? You be the judge!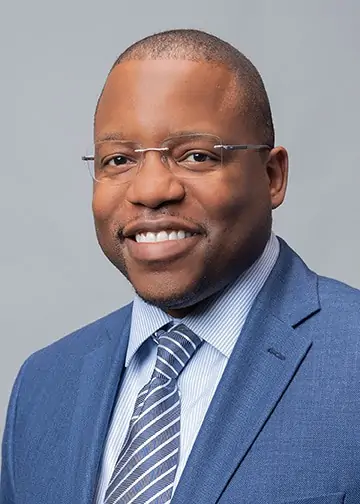 Kenneth Byrd, with a BS in Accounting and Management Information Systems and an MBA from the University of Alabama at Birmingham, has over 15 years of experience and is a recognized authority in hair care. Co-founder of Curl Centric® and Natural Hair Box, Kenneth has dedicated himself to promoting ethical and scientifically-backed hair care practices. Rigorous editorial guidelines, industry recognitions, and features in numerous media outlets evidence his expertise. Kenneth's commitment to transparency, quality, and empowerment has positioned him as a trusted voice in the field, empowering readers to confidently embrace their natural beauty.