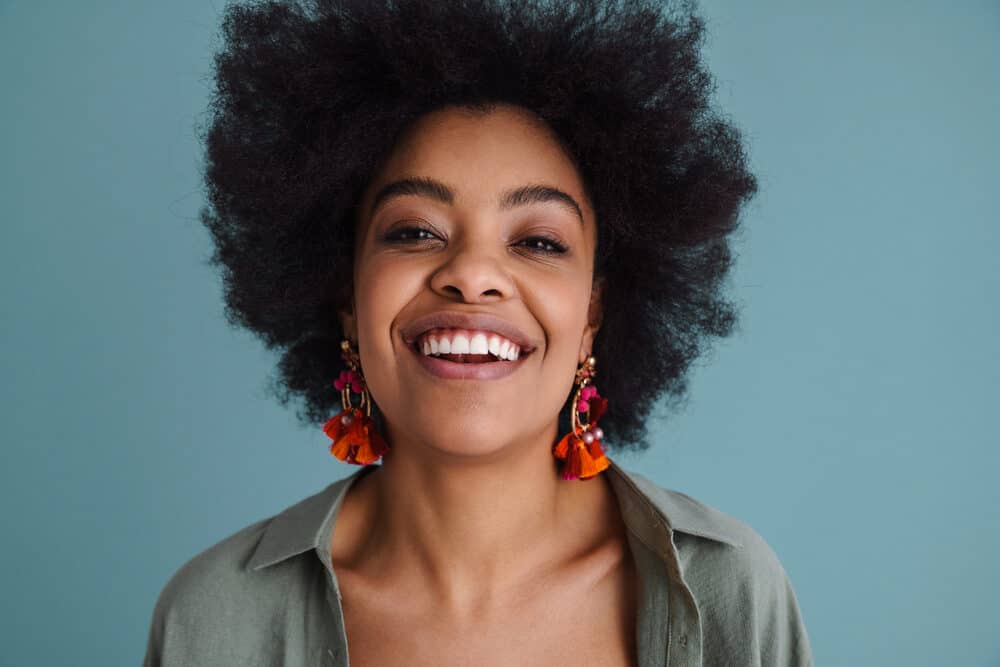 As wigs move further into the mainstream, more women than ever are trying them out (especially Black women).
You don't have to go far to see Black women wearing wigs, whether it's long and luxurious, big and curly, or short and sweet.
If you're wondering why black girls wear wigs, just read on! In this article, we'll look at some of the most common reasons black women wear wigs and provide some insight into the advantages and disadvantages of wearing them.
Why Do Black Women Wear Wigs?
Black women usually wear wigs because they're a protective style. Kinky and curly hair types (which most Black women are born with) are prone to drying out and breaking off.
Because wigs keep your natural hair safely tucked away, they can be an excellent protective style. By giving your curls a break from the wear and tear of daily styling and environmental damage, you can help your natural hair grow long and healthy.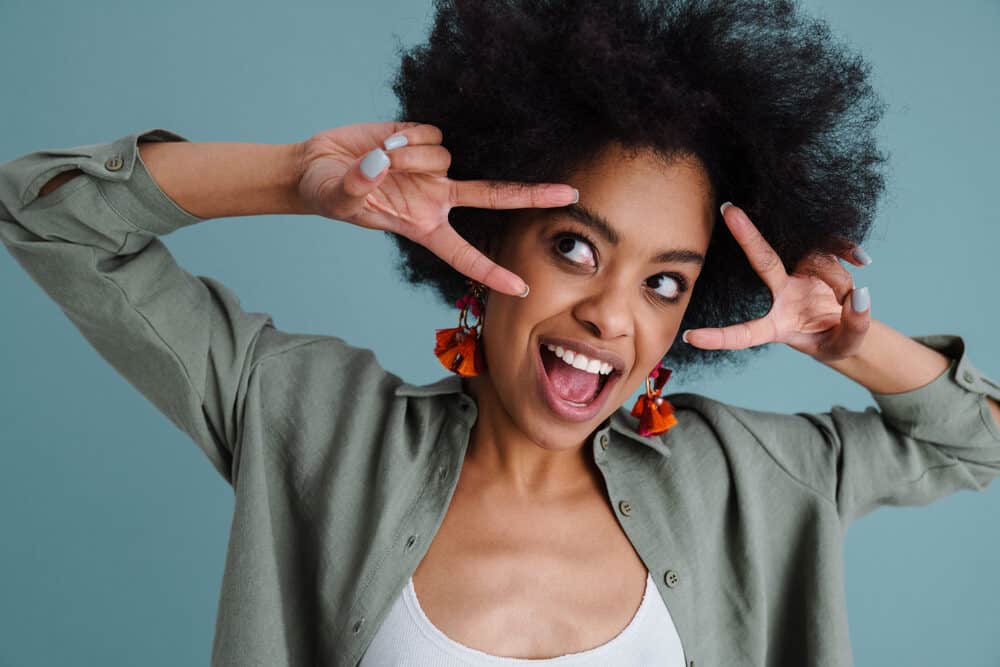 Additionally, wigs are great for anyone who likes to play around with color. They allow you to change your color as often as you want without damaging your natural hair with harsh chemical processing.
In the same vein, wigs protect your strands from the damaging effects of heat tools.
To make sure your wig stays protective:
When securing your real hair underneath the wig, don't braid or pull it too tight.
Clean and moisturize your natural hair and scalp regularly.
Make sure the wig fits well.
If you have little to no hair, put sunblock on your scalp before applying your wig.
Remove your wig whenever possible to give your hair and scalp a break.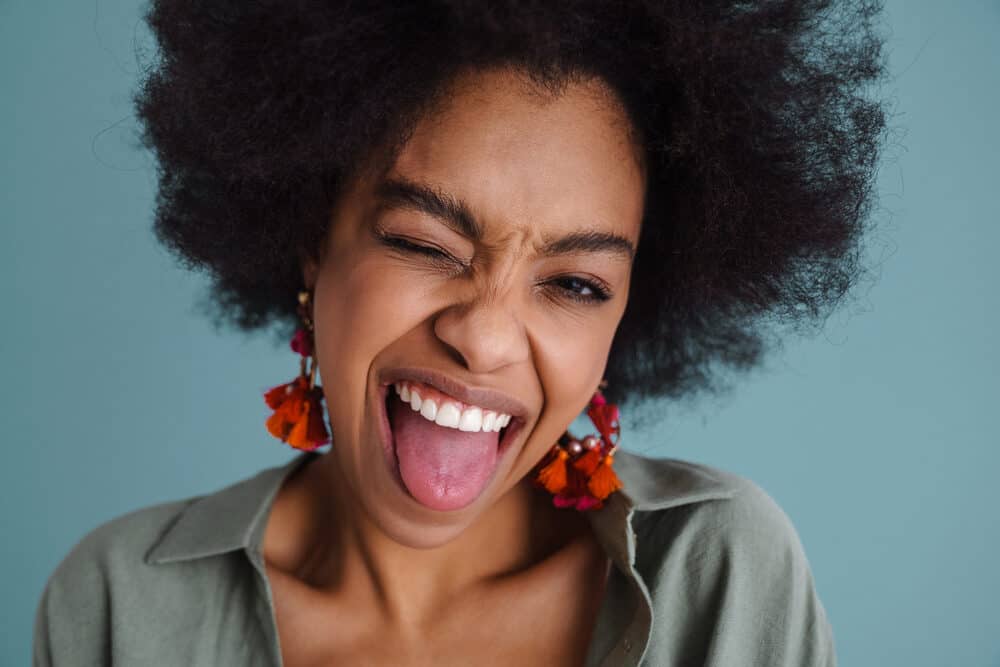 They Can Save You Time
Depending on how you install them, wigs can be an excellent time-saver! A hairstyle that would otherwise have taken hours to complete only takes a few minutes with the help of a wig.
Further adding to their time-saving capabilities is the fact that they can be styled well before you plan on wearing them.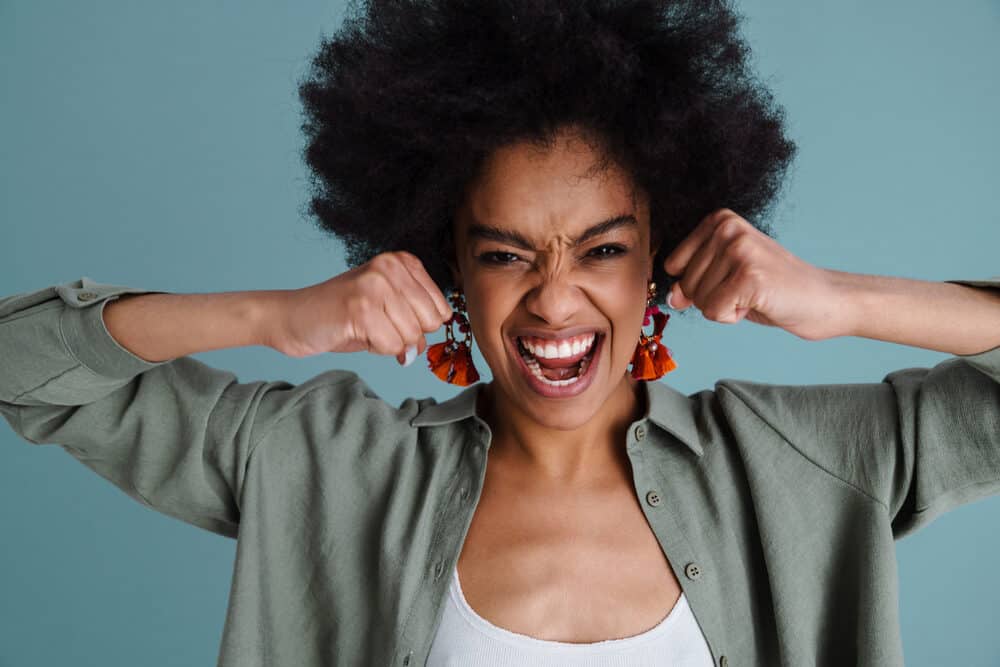 Wigs Are Extremely Versatile
In terms of versatility, wigs are unmatched. No other hairstyle can instantly give you shorter, longer, thicker, or colored locks.
With a good wig, you can switch up your hairstyle as often as you'd like while your natural hair remains safely tucked underneath. It's no question that Black women love a good hair switch up!
Wigs enable you to achieve whatever hairstyle you want, regardless of what your natural hair looks like. If your hair is naturally curly, a wig can give you long, straight hair.
You can cover thin, delicate strands with a wig and enjoy a voluminous mane in seconds. No matter what the condition of your natural hair is, a wig gives you the freedom of choice.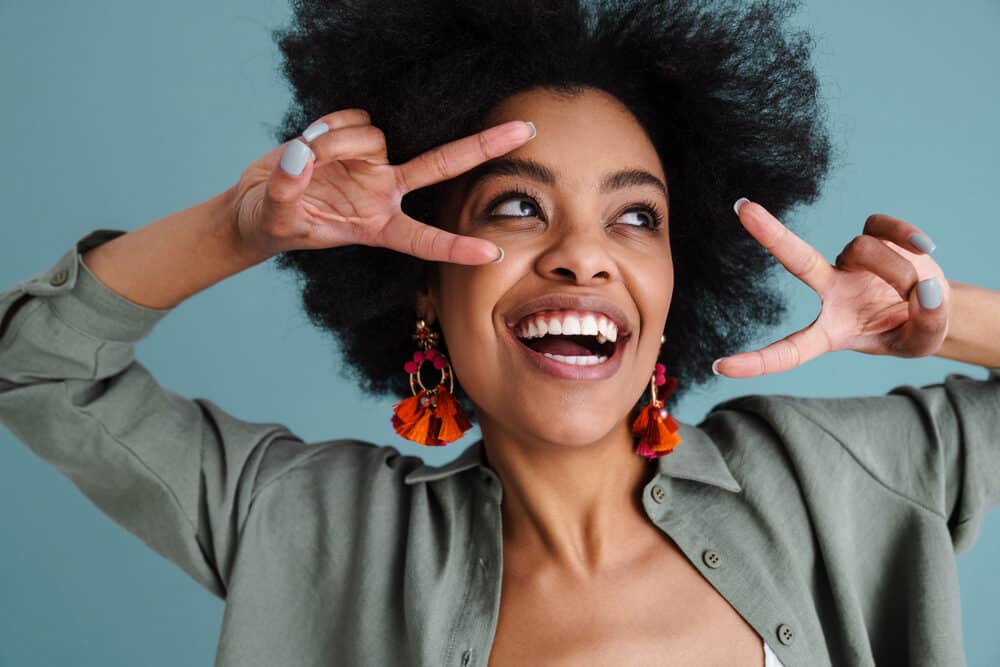 Wigs Can Conceal Hair Loss
Hair loss is very much prevalent in the black community, being that tight braids and hairstyles, heat tools, and chemical treatments often come with hair loss or thinning as a side effect.
And when you consider the fact that curly hair is already inherently dry and difficult to maintain, it's no wonder lots of black women experience hair loss.
Consequently, black women wear wigs to conceal symptoms of hair loss.
Whether it's the result of alopecia, chemotherapy, neglect, relaxers/perms, or tight styles, wigs give these women the opportunity to regain their confidence regardless of the state of their natural hair.
They can enjoy a head full of luscious locks while they wait for their own hair to grow back in over time.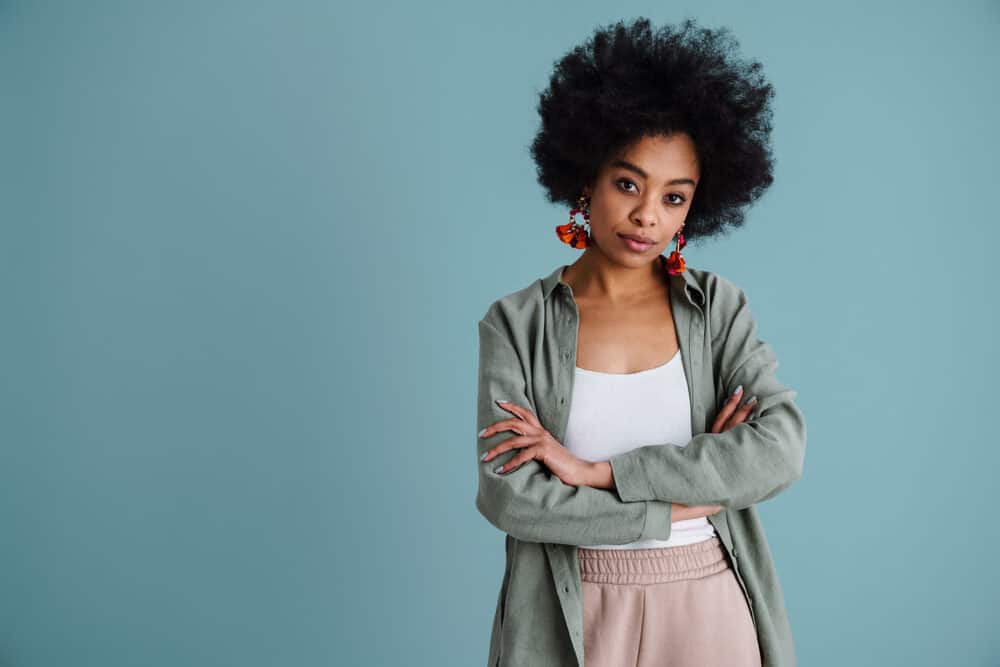 They Look Great
The most apparent reason black women wear wigs is to look good. A polished hairstyle will pull any look together, and wigs give you complete control over your hairstyle.
With a wig, you can have whatever style you want, whenever you want! They also give you a chance to try out new styles, like bangs, and make sure they look good before committing.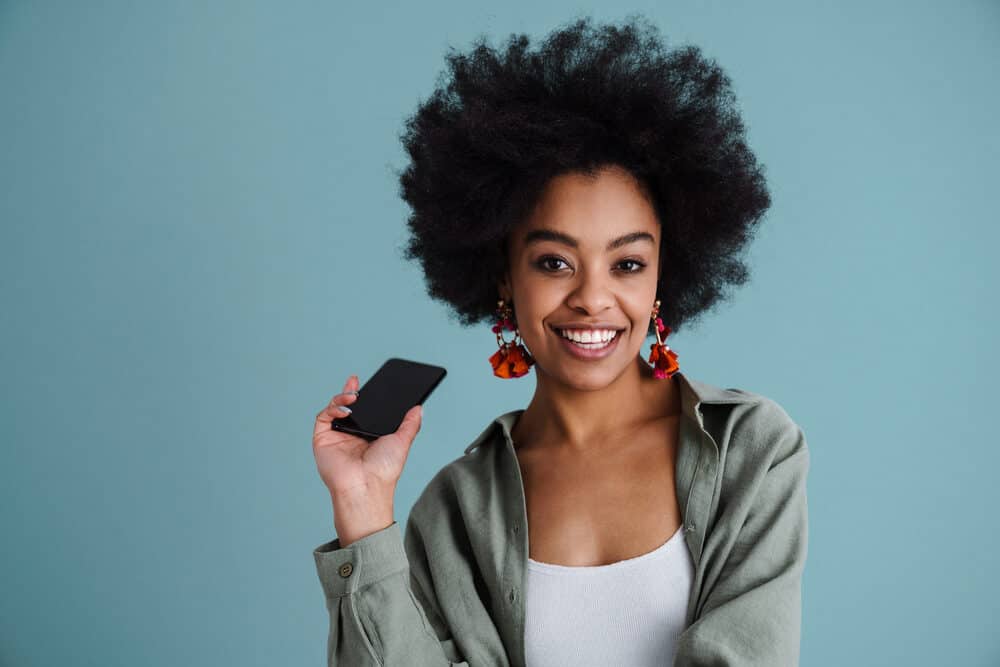 To Fit into Society
The unfortunate truth is that European ideals of beauty are the standard in the west. Straight and wavy hair textures are placed on a higher pedestal than afro-textured hair.
Even in the curly hair community, loose curls are deemed more desirable than tighter kinks and coils. It's uncommon for black women's hair to be naturally straight.
While black women can straighten their natural hair, the constant heat and harsh chemical straighteners damage their fragile strands.
Some chemical straighteners can even harm your bodily health. In a time when naturally kinky hair is still deemed unprofessional, wigs are a safe and effective way to fit in with the status quo.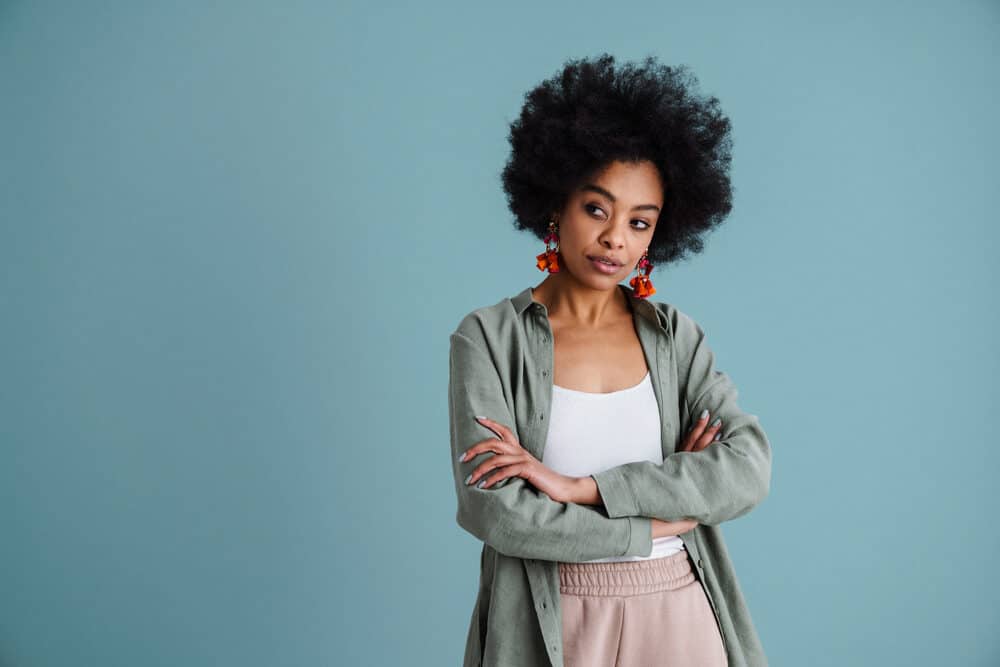 What are the Downsides of Wearing Wigs?
While wigs are a fantastic way to express your style and switch up your look without damaging your natural locks, they also come with their downsides. Here are some of the negative consequences of wearing wigs. For many Black women, the benefits of wigs far outweigh these cons.
High-Quality Wigs Are Expensive
Wigs are by no means cheap – they can cost hundreds or even thousands of dollars for one unit. And for the most part, you get what you pay for in the wig world.
High-quality wigs look better, last longer, and are more comfortable to wear. They tend to be more breathable and are less likely to damage your hair and scalp.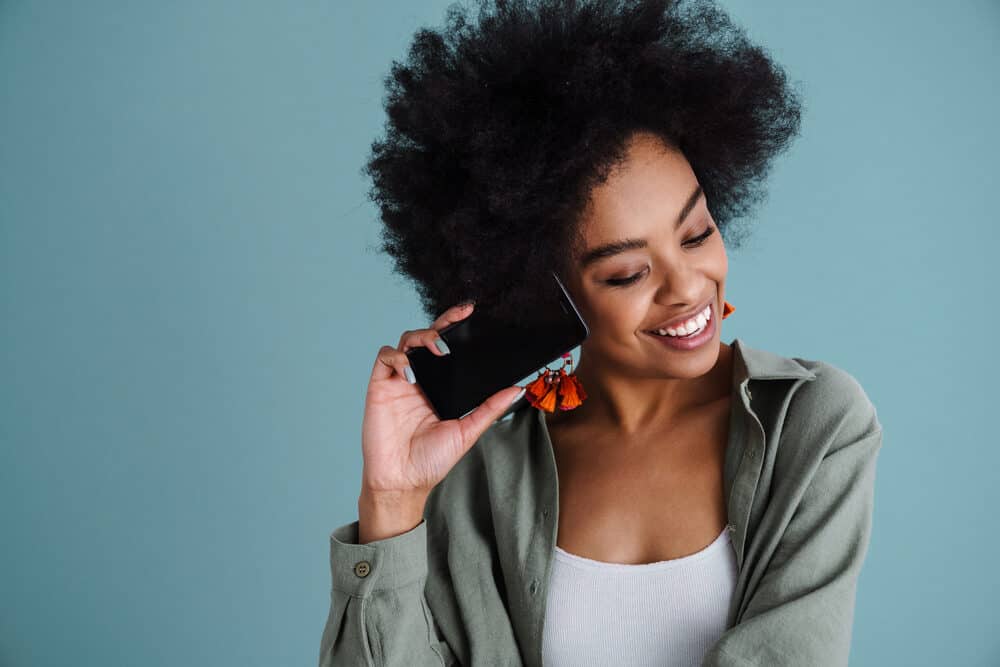 Some of the factors that influence the price of a wig are:
Whether the wig is made from human or synthetic hair.
The quality of the wig's materials.
The density and length of the hair.
Whether it is custom made.
They Can Fall Off
The most embarrassing thing any wig-wearer can imagine is their unit falling off in public. Since wigs sit on top of the hair, there's always a chance they can come off.
That's why it's important to make sure the wig is firmly secured before leaving the house. And, whenever possible, bring travel-sized products with you to do touch-ups or a scarf to cover your hair up on the go.
That way, you'll be ready to take on any hair-related disasters that come your way.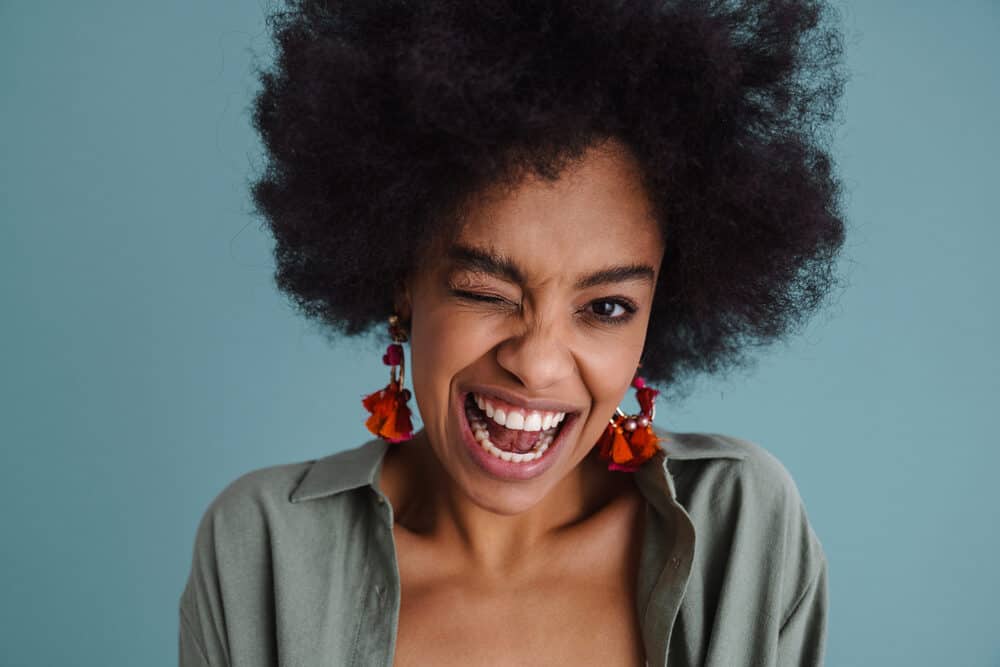 Wigs Can Get Uncomfortable
Wearing a wig feels a lot like wearing a thick winter hat. It takes time to get used to the feeling of wearing a wig, but after a while, wig-wearers barely notice them!
When newbies first start wearing them, the wig may feel hot, tight, or scratchy.
Due to the lack of airflow, wigs can cause you to get overheated in the summer. As your scalp sweats, the moisture is absorbed into the wig cap.
This can stretch out the cap and leave you with an itchy scalp. In addition to being uncomfortable, a damp wig cap is a breeding ground for fungus and bacteria.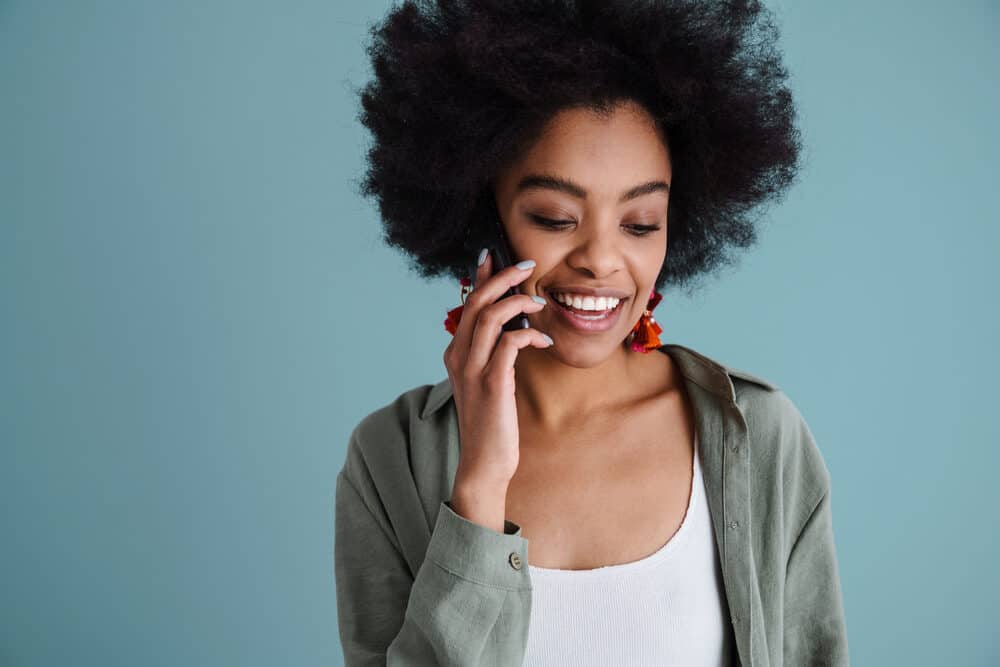 Wigs Can Damage Your Hair
Though wigs are known as a protective style, they may contribute to hair loss depending on how they are applied. This is particularly true for lace front wigs, as they are often installed with glue or tape.
Unfortunately, it's easy to neglect your natural hair when it's out of sight. Sometimes, the emphasis is placed on caring for the visible hair instead of the natural hair underneath.
If you want to give wigs a try, take a few steps to keep your natural hair healthy:
Use gentle installation methods to apply your wig and avoid adhesives that are too harsh on your skin.
Try not to sleep in your wig.
Make sure the unit is secure without being too tight. If the wig is too tight, the increased friction will cause breakage.
Black women wear wigs for any of the above reasons regardless of the inevitable drawbacks covered in the previous section. We hope this article has given you some insight into the connection between black women and wigs!