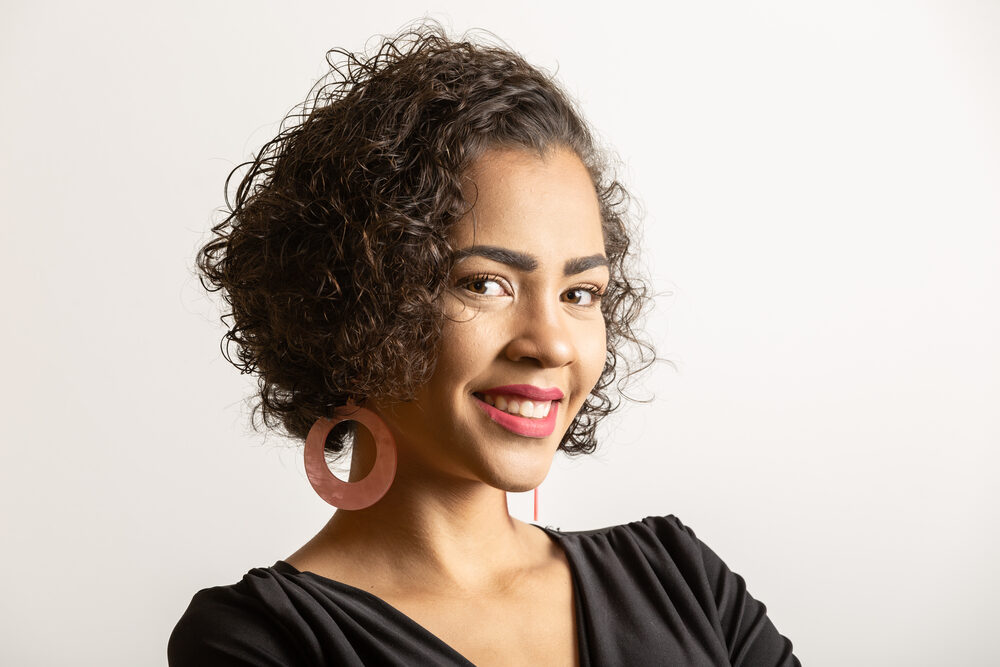 In a sea of natural hair remedies, moringa stands out for its plentiful benefits. You'll find the ingredient in many different product types, including shampoos, conditioners, deep conditioners, and more.
If you've ever wondered, "what's so good about moringa?" then this guide is exactly what you've been looking for.
In this article, we'll reveal 7 benefits of moringa for natural hair and how you can incorporate this herb into your hair care routine today.
What Is Moringa?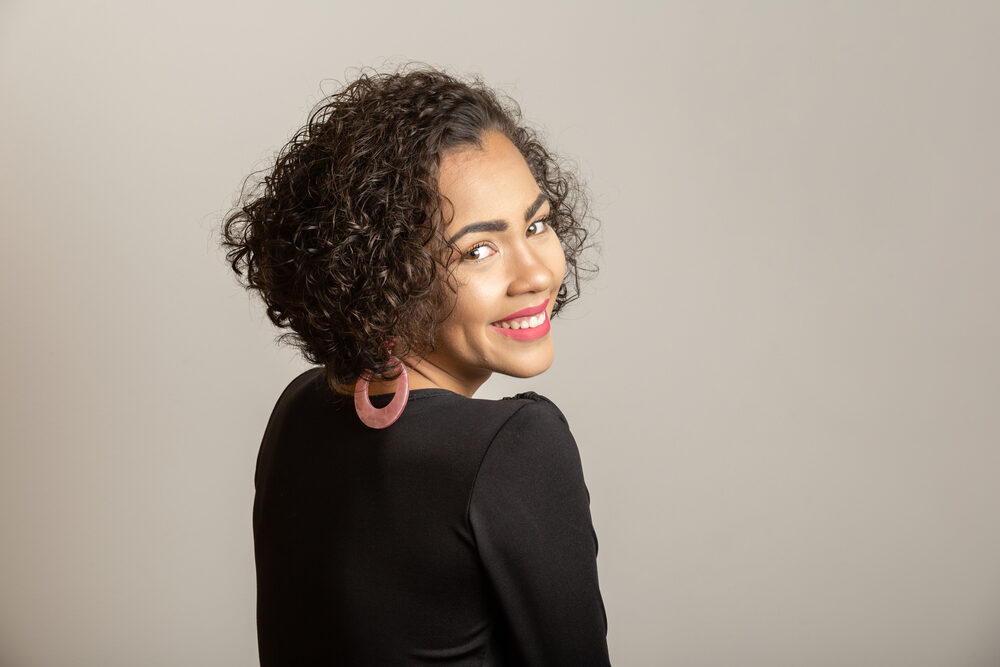 Moringa, also called moringa oleifera, is a tree native to India (i.e., the moringa tree) and found in other countries, like Bangladesh and Pakistan. It has been dubbed a superfood and miracle ingredient due to its many nutrients and health benefits, including:
Calcium
Iron
Protein
Amino acids
Vitamin A
Vitamin C
***This is not an exhaustive list of moringa nutrients.
In addition to this, moringa produces chlorophyll, which contains vitamins B, D, and E. All of these vitamins and minerals make moringa nourishing for both the body and hair.
Moringa is often used in oil or powder form for hair care. We'll elaborate more on that later on in this article.
7 Benefits of Moringa for Hair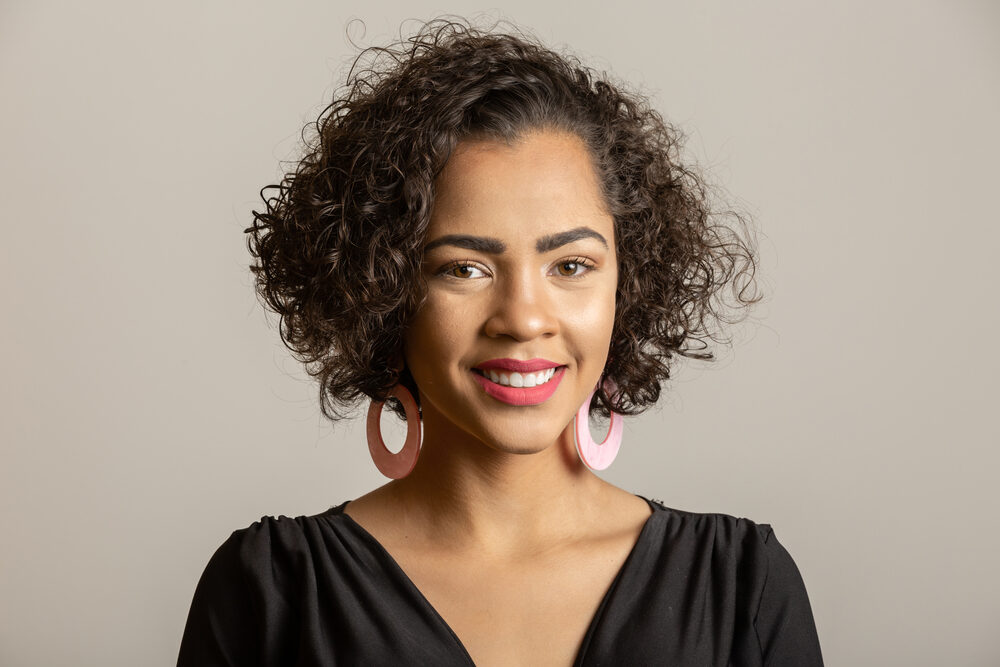 As you may expect, moringa can work wonders for your hair. But what can it do, specifically? Here, we'll jump into the science-backed benefits of the herb.
You'll soon realize that moringa is one of the best remedies you can try to promote a healthy scalp and beautiful hair.
Promotes Healthy Hair Growth
Perhaps the most widely known benefit of moringa is that it can be used to promote hair growth.
Healthy hair growth partly depends on sufficient blood circulation in your scalp. As such, hair loss can result if you're not getting enough iron through your diet or supplements.
Moringa can help with that since it's a great source of iron. When you apply a moringa-containing product to your scalp, you'll experience increased blood oxygen and circulation there.
Oxygenated hair follicles are well equipped to do their job of growing healthy hair. And even if you're not anemic or low on iron, moringa can help prevent hair issues like this from occurring.
In addition to the above, vitamins A, B, and E all work together to promote healthy hair growth – here's how:
Vitamin A stimulates sebum production, which helps to lubricate the scalp and hair.
Vitamin E increases scalp blood circulation for healthy hair follicles.
Vitamin B-7 (biotin) is believed to help increase natural hair growth rates and increase keratin production. There's some debate about these claims' validity, but many have seen positive results from biotin-based supplements and products.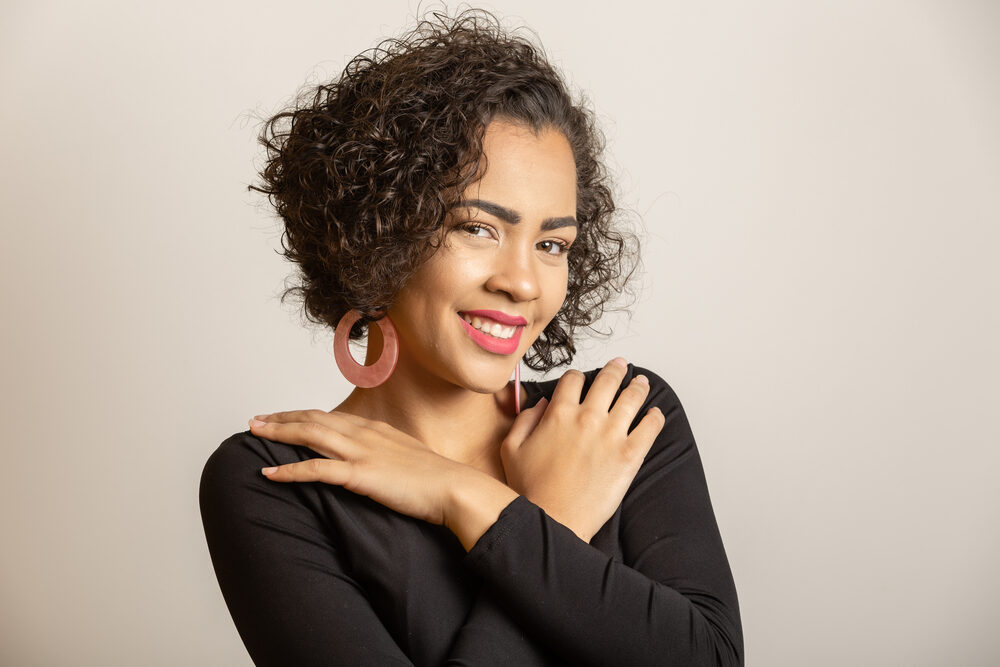 Strengthens Hair Follicles
Moringa also contains various proteins and essential amino acids, which can transform weak, brittle strands into much stronger versions of themselves (e.g., thicken hair strands).
The proteins latch onto the hair's outer surface, enabling it to better resist breakage from styling and maintenance. The zinc in moringa also aids in the production of keratin, the protein that makes up the majority of our hair structure.
Moisturizes the Scalp
When your scalp is itchy or dry, you may scratch it so much that you leave it raw. Chronic or severe scalp injury can lead to hair loss in the affected areas. Moringa can help with that.
Moringa is a significant source of omega-3 fatty acids. These acids help to moisturize your scalp and ward off dandruff and general scalp discomfort.
This benefit is especially important for anyone who experiences chronic scalp dryness or itchiness. In addition to that, moringa helps to reduce scalp inflammation.
Imparts Shine
Straight hair is usually shinier than curly hair, given the fact that it has smooth cuticles and minimal kinks, twists, and turns.
Curly hair, on the other hand, is known to be a bit dull; due to its irregular texture, it doesn't catch the light as efficiently. With moringa oil, that won't be a problem.
Moringa oil makes hair smoother, and therefore, shinier. The oil also contains natural behenic acid, a fatty acid that coats and conditions the hair for a slicker look and feel.
It won't make your hair look slimy or greasy, either. If your hair seems to be dull and rough-looking no matter what you try, moringa oil could be what you need.
Moisturizes Dry Hair
It's no surprise that curly hair is prone to chronic dryness. Due to its twirly, whirly nature, scalp oils cannot effectively lubricate it. For this reason, naturals everywhere are on the lookout for a good moisturizer.
Moringa oil is a great moisturizer that helps to protect the hair from moisture loss. And when used with heat, the moisturizing effects of moringa oil are heightened.
Protects Against Color Fade
No hair dye stays vibrant forever – that's a fact of life. But moringa oil can help your color last longer. The oil coats your hair shaft and acts as a barrier to seal in your color pigments and slow color fade. It'll be helpful whether you've just colored your hair or even if it's been a while.
Softens Hair
Moringa oil contains oleic acid, which is an omega-9 fatty acid. Oleic acid helps improve the texture of your hair, making it softer and more manageable.
The acid also helps to lock in moisture for lasting hydration. That way, you won't have to deal with quick-drying hair.
Risks of Moringa Oil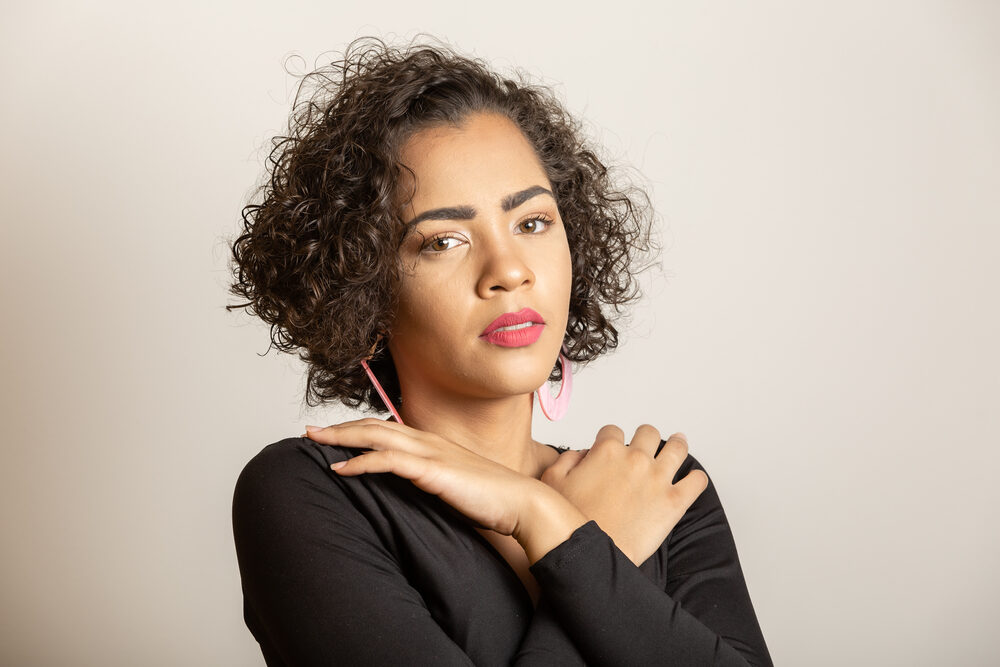 As you can see, moringa is a fantastic plant with a ton of hair-related benefits. But we'd be remiss if we didn't also mention the risks associated with the plant. Here they are:
Moringa can interact with some medications and medical conditions. For instance, those with high blood pressure, thyroid issues, and diabetes could suffer ill effects from the herb. The risks may be heightened when the herb is taken internally. So, if you have a medical condition or are on any medications, you should ask your medical provider before giving it a try.
Moringa can cause allergic reactions in people sensitive to the components of the plant. Some people will experience hives, itchiness, and redness wherever moringa is topically applied. If you ingest moringa internally, you could experience symptoms like difficulty swallowing, dizziness, nausea, and tightness in your chest. The only way to know for sure if you're allergic to it is to expose yourself to it. So, our advice is to be mindful of these symptoms when using the plant for the first time.
Moringa may not work with your hair chemistry. Everyone's hair and scalp chemistry is different, and the plant is not guaranteed to work for you. Yet, many find that Moringa is a godsend and works perfectly for them.
How to Incorporate Moringa Into Your Hair Care Regimen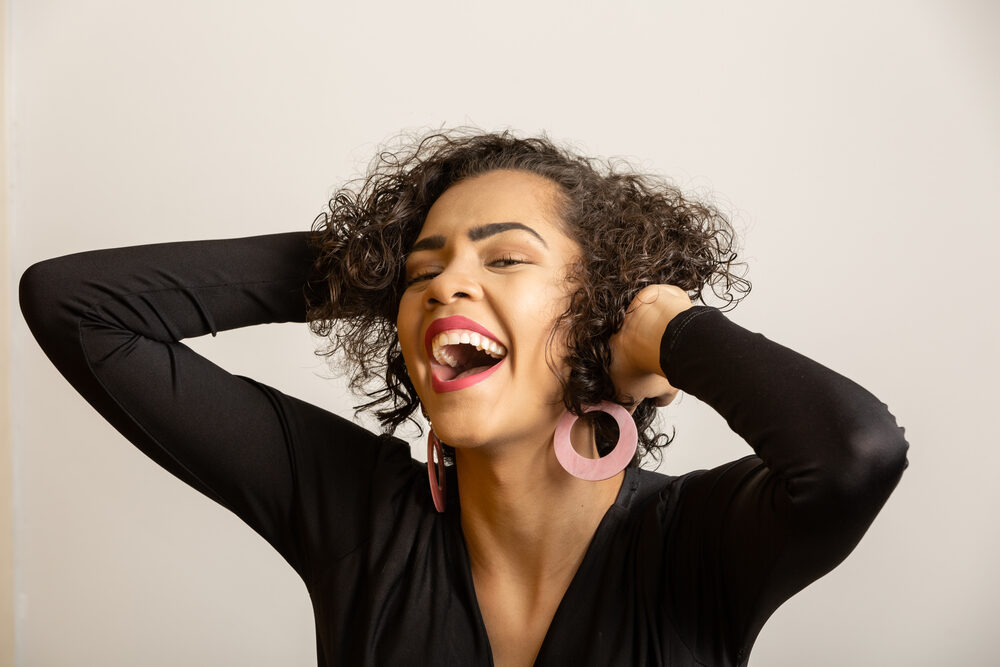 If the benefits outlined above make you want to try moringa on your curls, you've got several options for incorporating it into your hair regimen.
In this section, we'll give you both commercial and DIY ideas for moringa-based hair care. Let's get into it!
Make a DIY Moringa Hair Mask
A moringa-based hair mask can be helpful to you whether your hair is in dire need of rejuvenation or you'd just like to prevent negative hair outcomes.
You can apply a moringa hair mask every week or so for strong, moisturized, shiny hair. Here's how to make a few different DIY moringa hair masks:
Banana and Moringa Hair Mask
Gather your ingredients. You'll need a bowl, a spoon, a banana, olive oil, and moringa powder. Aside from the many benefits of moringa oil, the banana will soften your hair, and the olive oil will provide additional moisturization.
Begin by peeling a banana and mashing it until it's smooth and free of big lumps. Transfer it to a small bowl.
Add two tablespoons of olive oil and 2 tablespoons of moringa powder to the bowl.
Mix all of the ingredients. You'll end up with a slightly lumpy paste.
Apply the mask to your clean, damp hair with your fingers. If you have super thick or long hair, apply the mask in sections. Doing so will make it easier to get even coverage.
Leave the mask on for at least a half-hour. You can add heat by putting on a plastic cap, but it's not necessary to reap the benefits.
Rinse the mask out of your hair and then follow that up with a gentle sulfate-free shampoo. It'll get your hair clean without stripping it of its moisture.
When you're done, you'll notice that your hair is soft, moisturized, and shiny!
Moringa and Avocado Mask
Gather your ingredients. To create this mask, you'll need a mixing bowl, a spoon, honey, lemon juice, some moringa powder, and one fully ripe avocado. In addition to the hair-loving benefits of the moringa powder, avocado helps to seal your hair cuticles and moisturize your scalp, lemon juice adds shine to your hair, and honey draws moisture in from the surrounding air.
Peel and mash your avocado and transfer it into a bowl.
Add a tablespoon of moringa powder, a teaspoon of lemon juice, and a tablespoon of honey to the bowl and mix until the ingredients are well-incorporated.
Apply the mixture to your clean damp hair and leave it on for at least 25 minutes.
When time is up, rinse the mixture out of your hair and then shampoo as usual. It's best to use a gentle shampoo or cowash. You don't want to leave avocado in your hair.
Yogurt and Moringa Oil Mask
Gather your ingredients. All you'll need is moringa oil and plain yogurt for this mask. The yogurt will soften and repair your hair.
Mix a couple of tablespoons of moringa oil with 5 tablespoons of yogurt and mix thoroughly. You should end up with a smooth, thick paste. If you have long hair, double up on the measurements.
Apply the mask to your damp, clean hair in sections and let it do its magic for about a half-hour.
Rinse and shampoo your hair to finish things off.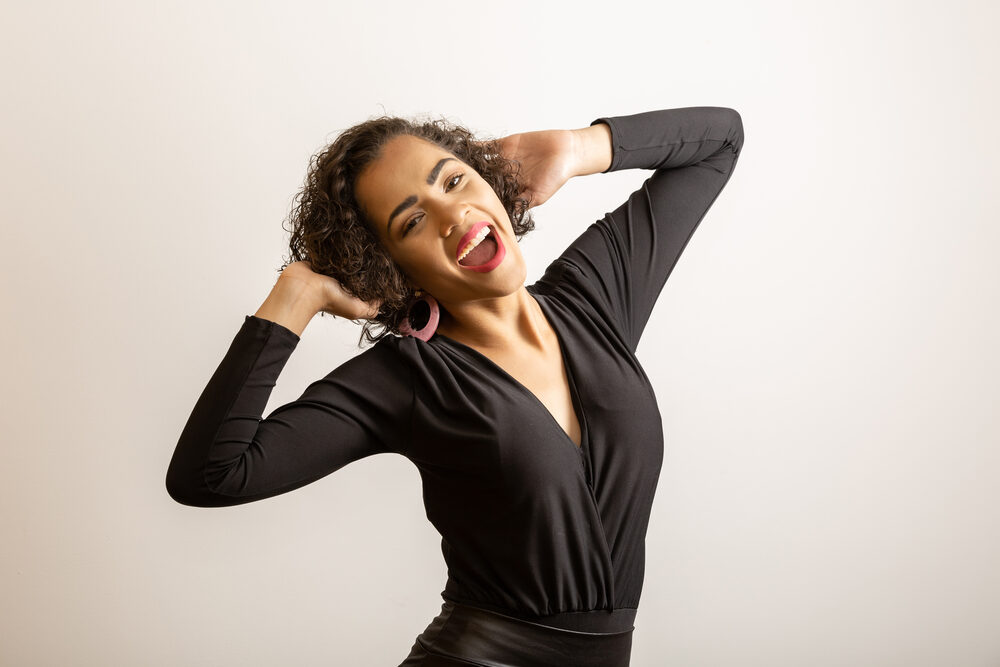 Do a Hot Oil Treatment
Hot oil treatments are great for bringing the driest, most damaged hair back to life. They require you to apply oil to your hair and then add heat to open up your hair cuticles and maximize the absorption of the oil. Here's how to do a hot oil treatment with moringa oil.
To do a hot oil treatment, you'll need 100% pure moringa oil, a plastic processing cap, and a hooded dryer.
Apply the oil to your dry or damp hair. Do so in sections to ensure that every hair strand is covered.
Dispense about 2 ounces of moringa oil into a bowl. At this point, you can add any additional natural oils you'd like to the mixture, including olive oil, grapeseed oil, or coconut oil.
Put on a processing cap and sit under a hooded dryer for 15 to 30 minutes.
After time is up, rinse the oil from your hair and follow that up with a gentle shampooing session using a sulfate-free shampoo.
You can do a hot oil treatment as often as you feel you need to. Most people get by with doing one every month or so, but you can do it more often if your hair is extremely dry or damaged.
Try a Moringa-Infused Moisturizer or Conditioner
Another way to incorporate moringa into your natural hair routine is to add it to your favorite moisturizer or make one from scratch. You can use a moringa oil moisturizer daily or after shampooing and conditioning your hair on wash day.
To make a moringa-infused moisturizer, mix ¼ cup of shea butter, 2 tbsp of olive oil, and 2 tbsp of moringa oil together in a bowl. Apply it to your hair to give it some hydration.
The ingredients will not only help to moisturize the hair but seal in moisture to reduce moisture loss. You don't have to rinse this out afterward. Style your hair as usual.
You can also add moringa oil or powder to your favorite conditioner or deep conditioner to reap the benefits of moringa oil. When you use moringa powder as a conditioner, don't leave it on for longer than a half-hour.
Take Moringa Pills
You don't have to apply moringa topically to get the hair benefits we outlined earlier. You can take it in pill form instead.
Just be aware that there are some additional risks when you take the herb internally. We recommend consulting your doctor before starting a moringa supplement.
Best Moringa Products for Natural Hair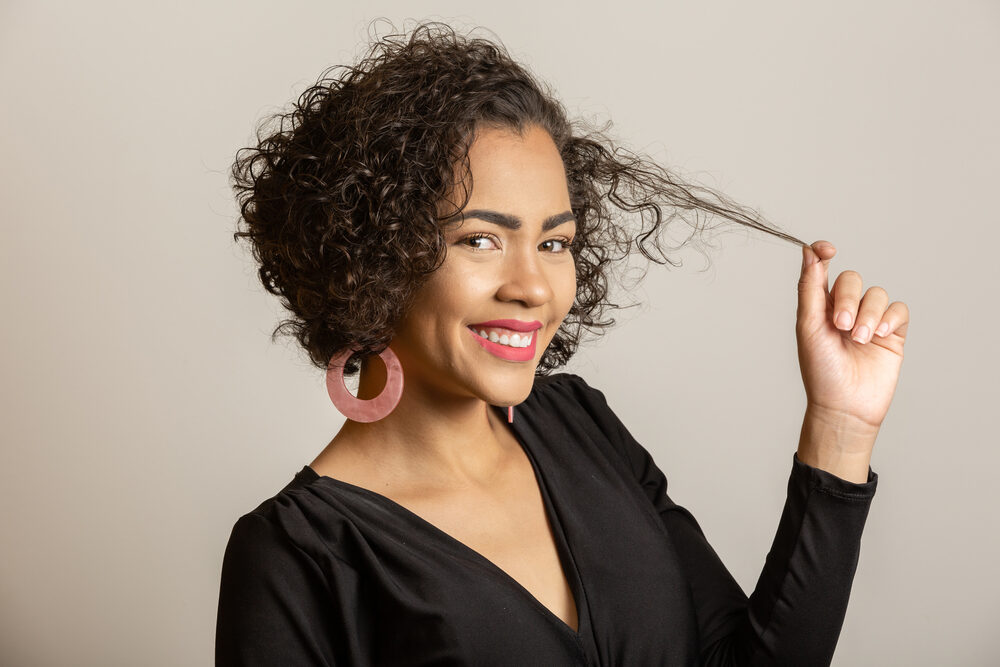 We've gone over several DIY ways to add moringa to your hair routine, and now it's time to get into some of the best moringa hair products on the market.
Shea Moisture Shampoo and Conditioner Set
SheaMoisture Moringa and Avocado Shampoo and Conditioner Set: This is a set of moringa and avocado-infused shampoo and conditioner. Both products are targeted toward those with damaged, weak, dull hair.
In addition to nutrient-dense moringa seed oil and avocado oil, the set contains a power greens mix, which includes matcha and green algae for more substantial hair nourishment.
Zest Of Moringa Hair Pomade
Zest of Moringa Hair Pomade: This pomade aids in scalp moisture, frizz control, and styling. It contains a blend of moringa oil, castor oil, cacao oil, and more. Use it whenever your hair feels rough or in need of moisture.
Just know that the formula contains beeswax, so you may need to use some clarifying shampoo every week or so to stave off the buildup. The pomade can be used on all hair types but is especially for curly hair.
J'Organic Solutions Hydra-Moisture Moringa-Shea Hair Yogurt
J'Organic Solutions Hydra-Moisture Moringa-Shea Hair Yogurt: This hair moisturizer is great for when your hair needs a pick-me-up. It's formulated especially for dry hair, with moringa, manuka honey, shea butter, and mango butter.
This hair yogurt seals in moisture, so it's best used on damp hair or after applying a leave-in conditioner. It works on all hair types and can even be used on babies.
These products all contain moringa in varying amounts, so you'll need to use trial and error to see how they'll work for your hair.
Should You Try Moringa?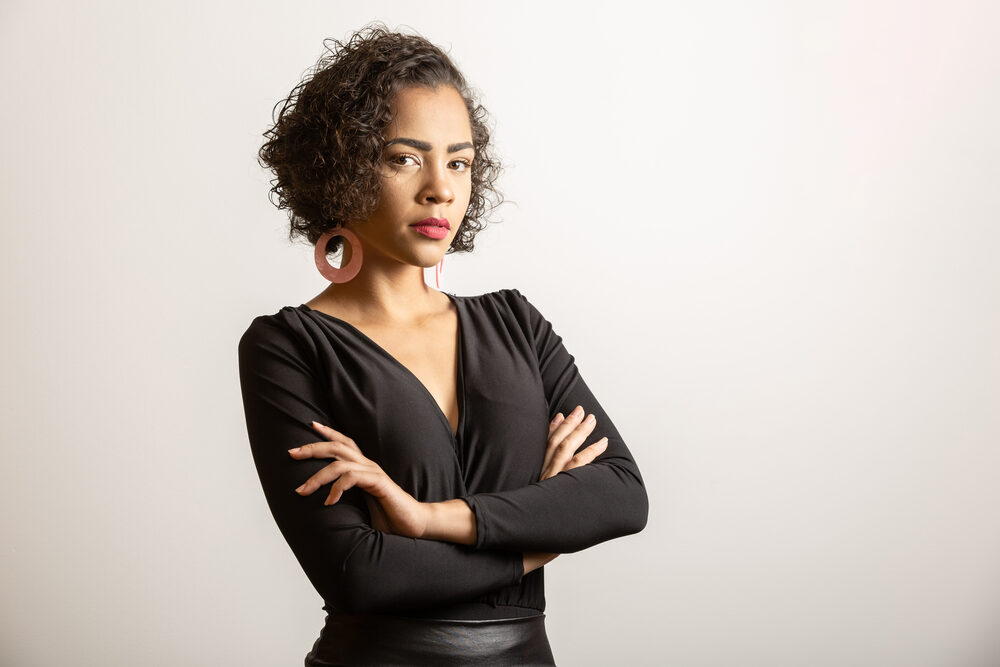 It might go without saying, but we recommend trying moringa on your hair in either powder or oil form. The benefits of the plant are numerous, and there are very few risks involved.
If you're not too keen on jumping in headfirst, you can start by adding moringa oil to your favorite moisturizer or conditioner.
Note how your hair feels and then decide if you want to increase your usage. Most who try moringa products and remedies absolutely love them. We'd say they're worth a shot.
We hope that this article was helpful to you, having highlighted the many benefits of moringa and how you can begin using the herb on your hair today.
You may be struggling to give your hair the care it needs, but moringa could really be the miracle you've been looking for. Now you know everything you need to know to transform your curls with moringa.