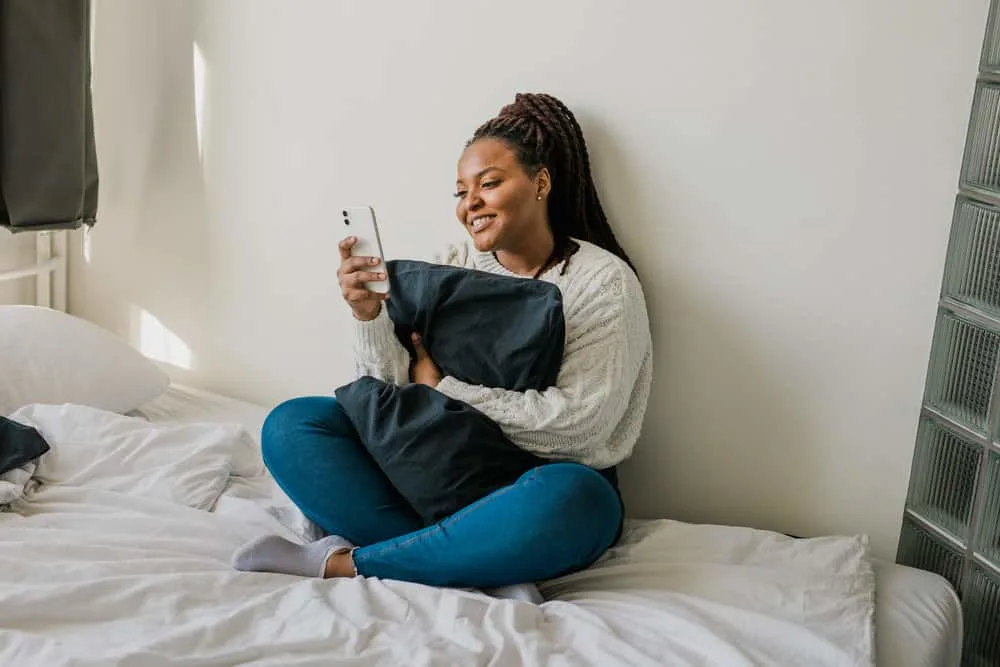 When you have a round face, figuring out which haircut to get can be a challenge. The wrong cut will accentuate fuller features and can make your face appear even more rounded than it already is.
The good news is there are a ton of haircuts that can work for you.
Wondering what they are?
Just read on because this article will explore a variety of haircuts that help bring balance to a round face shape. We'll also give you tips on how to pull them off, so make sure you stick around until the end!
Haircuts for Round Face Shapes and Facial Features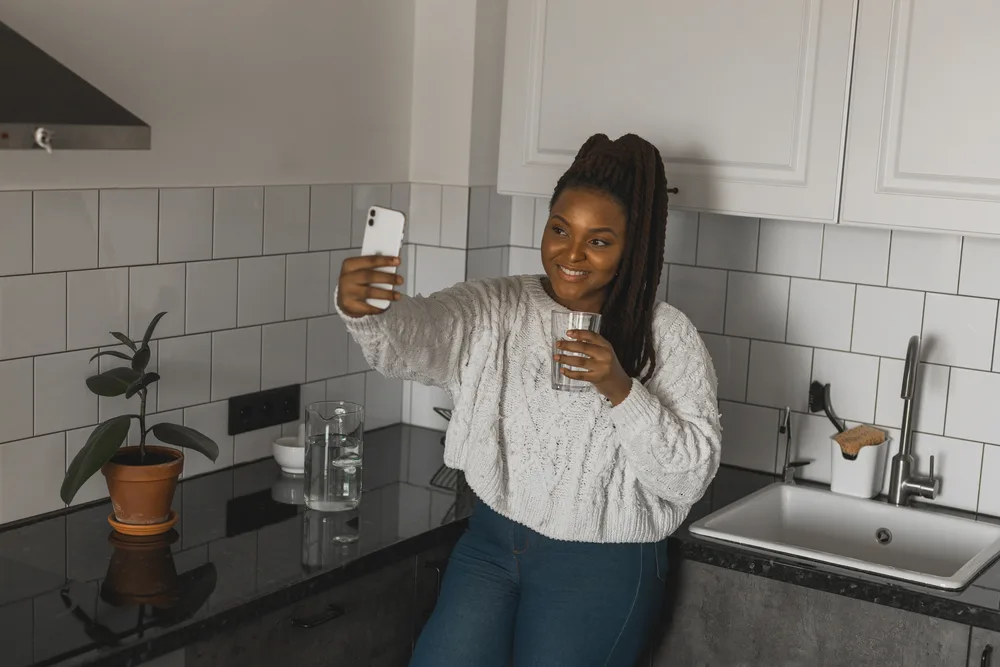 A round face and a double chin can make finding a flattering haircut challenging. But with the right cut and style, it is possible to create an illusion of a slimmer face and minimize the appearance of a double chin.
From short crops to long layers, a variety of hairstyles can help elongate and balance out the face, giving it a more defined and flattering shape. This article will showcase the best haircuts for fat faces and round, chubby double chins.
Whether you're after a classic look or something more contemporary, we've got you covered with a range of styles that will help you look and feel your best. Get ready to discover the most flattering haircuts for your unique features.
1. Side-Swept Bangs
There's a good reason side-swept bangs are considered the go-to style for women with fat faces. While blunt bangs accentuate your face's fullness, side-swept bangs have the opposite effect.
They create angles where there aren't any to sharpen your features and give a full round face some much-needed definition.
As a bonus, side-swept bangs are incredibly easy to style! Starting with damp, freshly washed hair, apply a small amount of smoothing serum to your fringe.
Next, create a side part and blow dry your bangs in the direction you want them to fall. Once dry, brush or comb through your fringe to generate more volume.
You can add a bit more styling product to your hair if needed.
Just be careful with how much you add; you don't want your bangs to become limp or greasy. Ready to take the plunge and try these side-swept bangs out for yourself? Then check out this tutorial.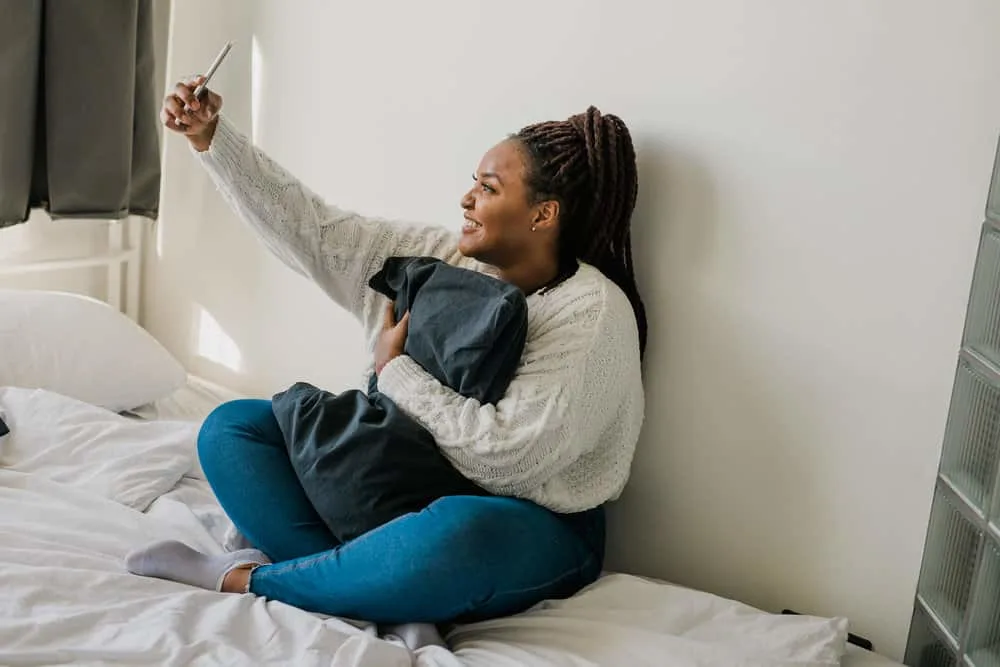 2. Asymmetrical Pixie Cut
There's a common misconception that short haircuts don't work well with chubby faces. But we're here to tell you that's not always the case.
The asymmetrical pixie cut is one of the most flattering short haircuts for women with round faces. As the name suggests, an asymmetrical pixie is an uneven short haircut featuring a long, voluminous side paired with a short, sculpted one.
The long side makes your face look leaner, while the shortened half highlights any existing definition in your cheeks. It's important to note that, like other short haircuts, pixies can be high maintenance.
You'll have to trim your hair regularly to maintain the pixie shape.
The good news is that because of the uneven cut, asymmetrical pixies are significantly more forgiving. Ready to learn more? Take a look at this video tutorial.
3. Lob
Stuck trying to decide between a short haircut and a long one? With a lob, you don't have to choose! A lob, or long bob, is the perfect in-between length for anyone looking for a medium-length haircut.
Although there are countless ways to wear a lob, most stop just below the chin. The length elongates and slims your profile for a much more flattering look.
But since a lob isn't too long, you'll still get all the benefits of having short hair.
To get a lob, use a pair of hair shears to cut your locks just below shoulder length. Next, go back and add a little more polish to the cut. Make sure everything is even, and bring the backup so it's slightly shorter than the front.
And that's it!
Lobs look great with and without bangs, so have fun experimenting with different styles. You can find out everything else you need to know by checking out this helpful how-to video.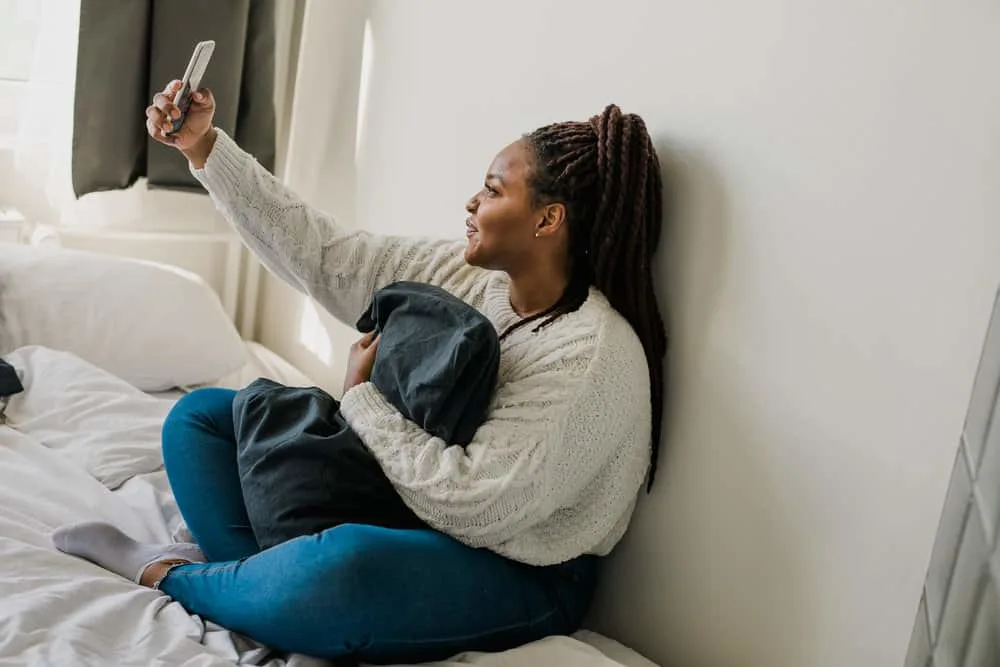 4. Long, Straight Layers
If you're looking for a way to refresh your current 'do without changing it completely, you'll love this next entry. Long, straight layers are an excellent way to make long hair more flattering on fat faces.
When you get layers, a stylist will cut the top portion of your hair slightly shorter than the hair underneath. Layers remove a significant amount of dead weight from your strands.
They make your hair look fuller and more voluminous and bring more definition and structure to the soft angles in your face, making your cheeks slimmer by comparison.
The key to getting your layers just right is using the proper technique. The transition between lengths should be seamless to give the illusion of longer, fuller hair.
However, if your layers aren't smooth, your hair will look choppy and undone rather than subtle and polished. Luckily, plenty of tutorials (like this one) can help point you in the right direction.
5. Blunt Bob
A blunt cut can be a fantastic option for those with round faces. The cut's bluntness helps create definition and angles, accentuating your cheekbones and adding more dimension to your features.
Additionally, a chin-length blunt bob helps balance out the roundness and perfectly flatters your features. Although you can wear a blunt bob with any hair texture, they work best with straight strands.
That way, all of those sharp angles are put on display.
To style your bob, wash and dry your hair as usual. Then, create either a middle or a deep side part and straighten your hair with a flat iron.
Remember, hot tools can be highly damaging, so always use a quality heat protectant before you use heat. Once satisfied with the styling, apply a smoothing serum to your hair to lock it in place.
Learn more about how to get a blunt bob by watching this helpful video tutorial.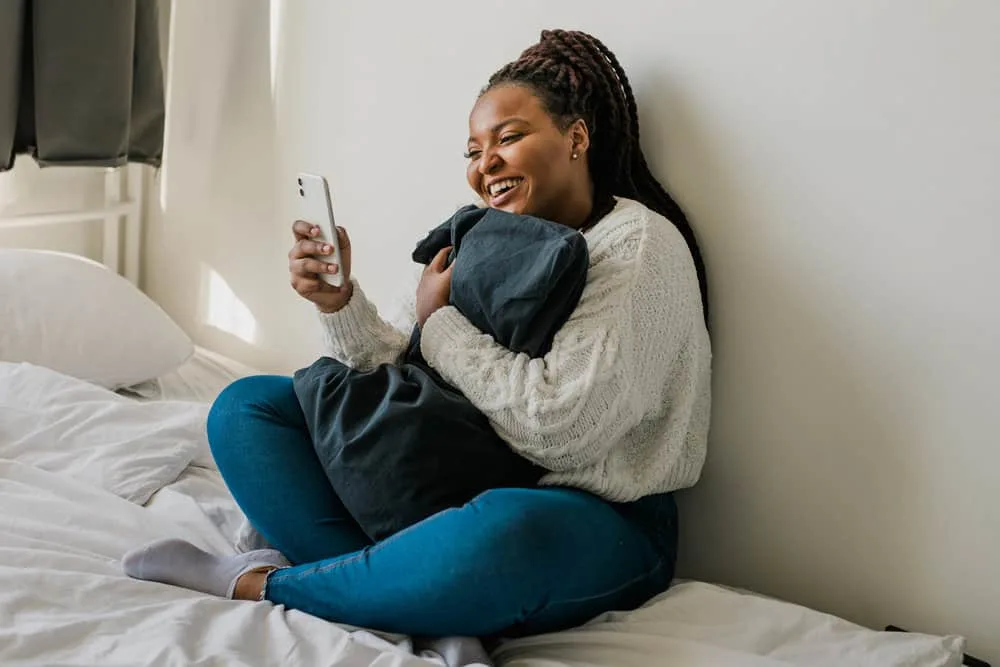 6. Sleek Bob with a Center Part
Sleek hair doesn't always work with fat faces. The lack of volume can draw attention toward chubby cheeks and make them look rounder, but what this look lacks in fullness, it more than makes up for in terms of angles.
A sleek bob brings a sharp contrast to your face, while the center part creates a flattering, face-framing effect.
The sides hide the full width of your cheeks, making your face look long, slender, and gorgeous. And since your hair is kept close to your face, it won't add any additional bulk to your look.
That makes this cut an excellent option for anyone who struggles with voluminous hairstyles. You can learn how to style your new sleek bob by watching this YouTube video.
7. Pixie Pompadour
This sleek and sophisticated look is super flattering on a full face. Pixie pompadours have a ton of volume on top with little to none on the back and sides.
The tall top lengthens your profile and brings balance to wide faces. To create a pixie pompadour, take in the back and sides of your hair until they're a little under an inch long.
Then, trim the top of your head, so it's about three or more inches long.
Apply a volumizing mousse or spray to your hair and blow dry it with a round brush. Make sure you're brushing your hair up and back so it takes on the characteristic pompadour shape.
Once you're happy with the volume, rake a little styling pomade through your pompadour. Still, have questions? This YouTube tutorial will make the styling process a breeze!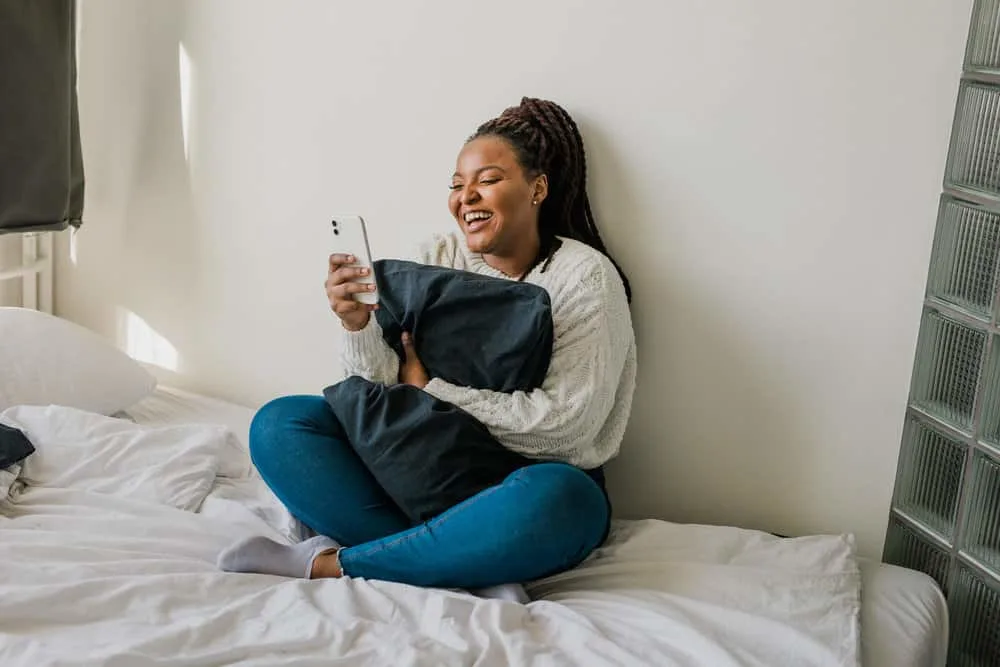 8. Curtain Bangs
As everyone with a fat face knows, bangs can be hit or miss. If your bangs are too short, they can emphasize your chubby cheeks and make your face look rounder.
Fortunately, curtain bangs give you all the benefits of bangs without any of the drawbacks.
They start off short in the center and gradually get longer as you move to either ear, resulting in a subtle, face-framing effect that balances out your cheeks rather than accentuating them.
To make your curtain bangs even more flattering, try pairing them with a shoulder-length cut. The longer length will draw attention to your jawline, which helps define it and balances out the width of a fat face.
They also have wispy ends and plenty of movement, giving the look a youthful, slightly Bohemian vibe. Take a look at this video to learn how to cut and style curtain bangs of your very own!
9. Bixie with a Side Part
Bixies are one of many fusion haircuts to see a recent boom in popularity. As you may be able to tell by the name, bixies are a stunning combination of a bob and a pixie.
Bixies give you the best features of both base cuts while avoiding most disadvantages. They pair the length and versatility of a bob with the ease and volume of a short pixie cut.
Bixies are exceptionally easy to care for and style and can work wonders on a fat face. They balance out your facial proportions, making your face look narrow rather than wide.
While flattering on their own, they look even better when matched with a side part.
Deep side parts, like the one featured in this tutorial, create the illusion of length and help transform a circle-shaped face into a more flattering oval.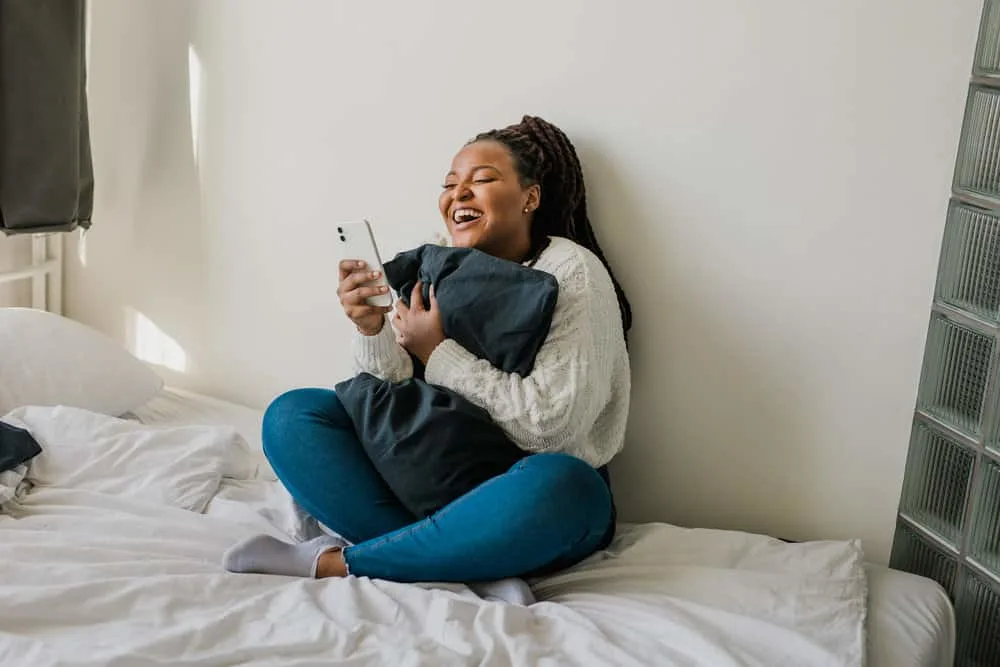 10. Shoulder-Length Wolf Cut
Hair trends come and go like the changing of the seasons. One of the latest trends to take the world by storm is the ultra-flattering wolf cut. Unlike some other hair-related fads, wolf cuts have proven that they are here to stay!
Wolf cuts are a modern hybrid of a 70s shag and 80s mullet.
They feature a short, choppy top paired with long wispy ends on the bottom. But while the cuts they take inspiration from are rough and edgy, wolf cuts are soft and romantic.
They work well for all face types but are particularly good for women with round faces. The voluminous top helps slim down your face, while the lower layers create plenty of face-framing movement.
Just make sure to keep your wolf cut on the longer side, so it doesn't accentuate your full cheeks. Getting your wolf cut right can be challenging at first, so here's a beginner-friendly tutorial to walk you through all the steps.
11. Bob with Wispy Bangs
Whether you have a round, square, or heart-shaped face, wispy bangs can work wonders on your features. Unlike full or blunt bangs, a wispy fringe can make your cheeks appear slimmer.
The piecey texture recreates the angles missing from a soft, round chubby face. The best part about having wispy bangs is they're super easy to style and care for!
When cut properly, wispy bangs require little to no upkeep aside from maintaining their length with monthly trims. To style them, apply a lightweight smoothing or curl-enhancing serum to your fringe.
If you have curly hair, use your fingers to separate and define your ringlets and arrange them, so they have a natural finish.
For straight or wavy strands, aim a blow dryer at your bangs and use your fingers to create a flattering separation. Need more help? This tutorial will make the cutting and styling process completely painless.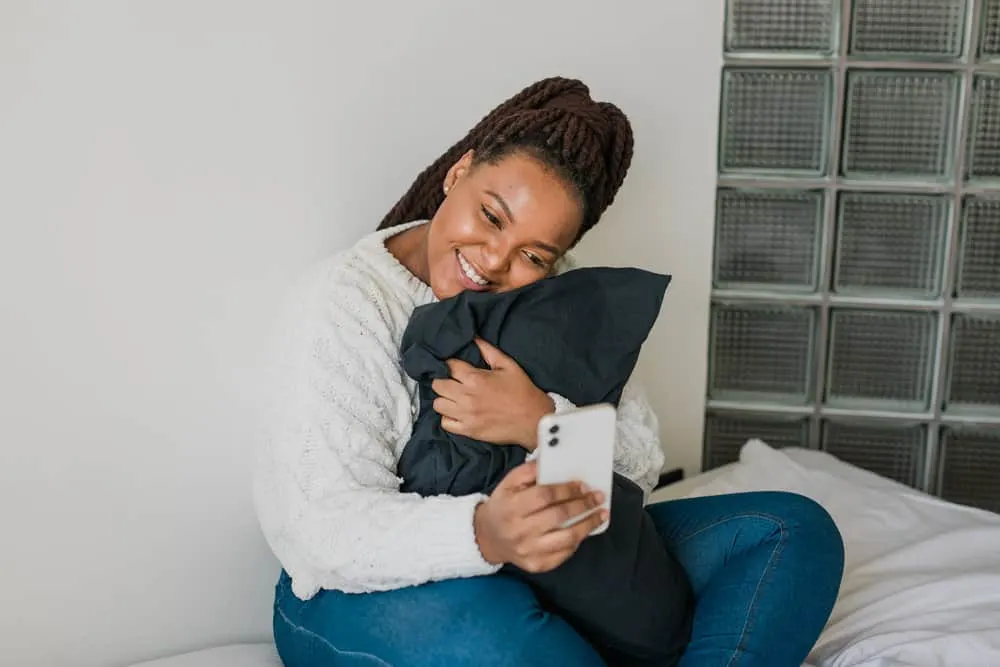 12. Curly Layered Bob
We're not sure if you've heard, but layered cuts aren't just for straight hair! Layers are an easy way to lift, define, and accentuate natural curls.
They remove excess bulk from your mane, so your curls always look bouncy and springy. Layers also improve your hair's shape and create plenty of flattering volume and angles, which helps prevent your face from looking so round.
Because the layers do the bulk of the work, styling a curly-layered bob couldn't be any easier! Simply work a little curl-enhancing mousse to your strands and use your fingers to separate and define those coils and ringlets.
Once you're satisfied with your curl definition, spritz on a little anti-humidity spray to make your bob frizz resistant. That's all there is to it!
As we mentioned before, this look is all about the cut, but don't worry if you don't have a lot of experience cutting your own hair. This video tutorial is all you need to turn into a pro!
13. Curly Pixie Cut
This pixie is so cute; we'll be surprised if you don't fall in love with it instantly. A curly pixie is a short, sweet haircut that somehow manages to be both charming and edgy.
It has a vintage 1920s vibe due to its short length and curls. While it won't hide or lengthen your features, a curly pixie cut will give your look a little more sweetness.
Begin your curly pixie cut by parting your hair straight down the middle to ensure an even cut. Next, cut all of your hair to just above chin length. Once you block out the basic shape, go back and take off another inch or two.
Use small, even snips, and always remove the least amount of hair possible.
After all, you can go back and take more hair off, but you'll have to wait for it to grow back. Ready for some more styling tips and tricks? Watch this easy-to-follow video to learn more about cutting and styling a curly pixie cut.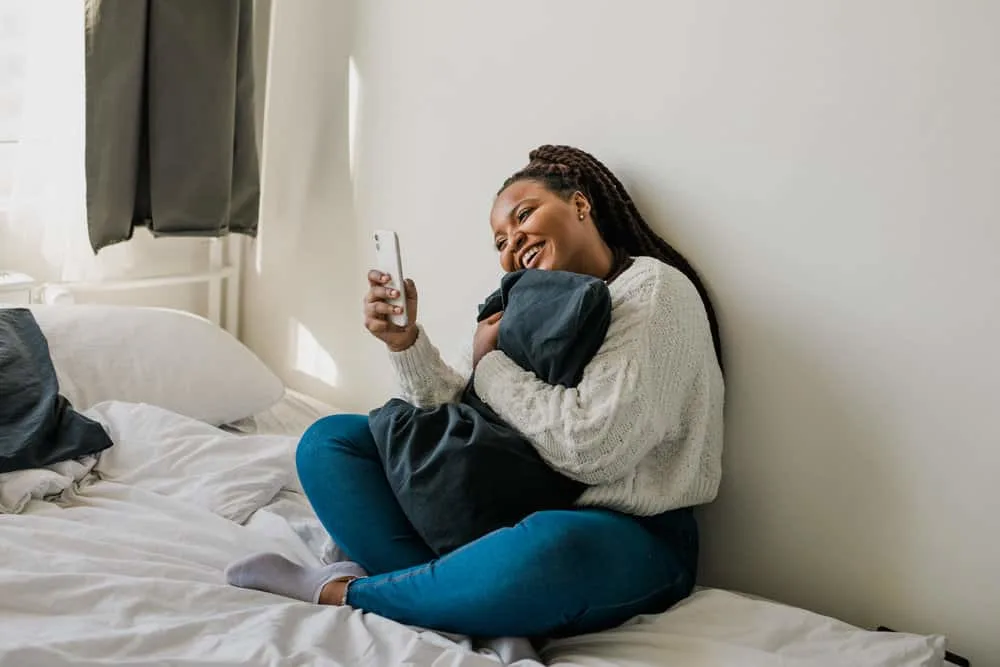 14. Razor Shag with Bottleneck Bangs
Bangs are one of those hate-it-or-love-it haircuts. While they can instantly revamp and refresh your style, they can also put chubby cheeks directly in the spotlight.
The key is to choose a style of bangs to balance rather than create a spotlight effect. One of the best ways to do this is with bottleneck bangs. Bottleneck bangs are wispy and face-framing like curtain bangs.
They also have a similar shape and pair a shorter center with longer sides.
However, bottleneck bangs are much shorter in the middle and open slightly in the center. That creates a subtle middle part, which gives the illusion of length and symmetry.
Keep in mind that bottleneck bangs aren't the only thing this cut has working for it.
Razor shags are fantastic haircuts for round faces due to their wispy ends and movement. Once you see this haircut, you'll want to try it out immediately, so watch this video to learn how to bring your razor shag with curtain bangs to life!
15. Inverted Bob
Inverted bobs are one of the best haircuts for fat faces. Unlike a regular bob, an inverted bob is shorter in the back and gradually gets longer as you make your way to the front.
The additional length makes your face look longer rather than wider and eliminates any face-widening bulk.
While many women wear their bob straight, they look even better with a slight bend at the ends that further frames the face and can even camouflage a double chin.
To style your inverted bob, simply apply a heat protectant and use a blow dryer or flat iron to bring your ends forward.
The most important thing about creating an inverted bob is making the transition from long to short gradual, so here's a video tutorial showing you how it's done.
To sum things up, finding the right haircut for a fat face is tricky but possible. There are a number of flattering haircuts, ranging from super short pixies to long, flowing layers.
The most important thing is to find a cut that accentuates your best features and makes you feel comfortable and confident.
Don't be afraid to experiment with different styles or consult a hairstylist in your search for the perfect hairdo. We hope the haircuts we've covered today are precisely what you were looking for!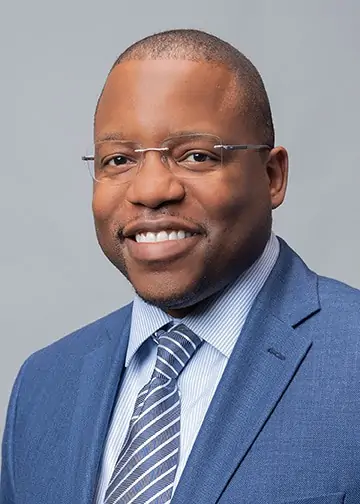 Kenneth Byrd holds a BS in Accounting and Management Information Systems and an MBA from the University of Alabama at Birmingham. With over 15 years of experience, Kenneth has been dedicated to hair care since 2008, when he co-founded Curl Centric® and Natural Hair Box alongside his wife. As a team, they promote healthy hair care practices through their comprehensive platform, Curl Centric. Curl Centric is a website operated by a husband and wife team that encourages healthy hair care. At Curl Centric, we aim to help our readers take control of their hair care journey and make good decisions about products, hairstyles, and maintenance techniques. We also have strict editorial integrity; here's an explanation of our editorial guidelines and how we make money.