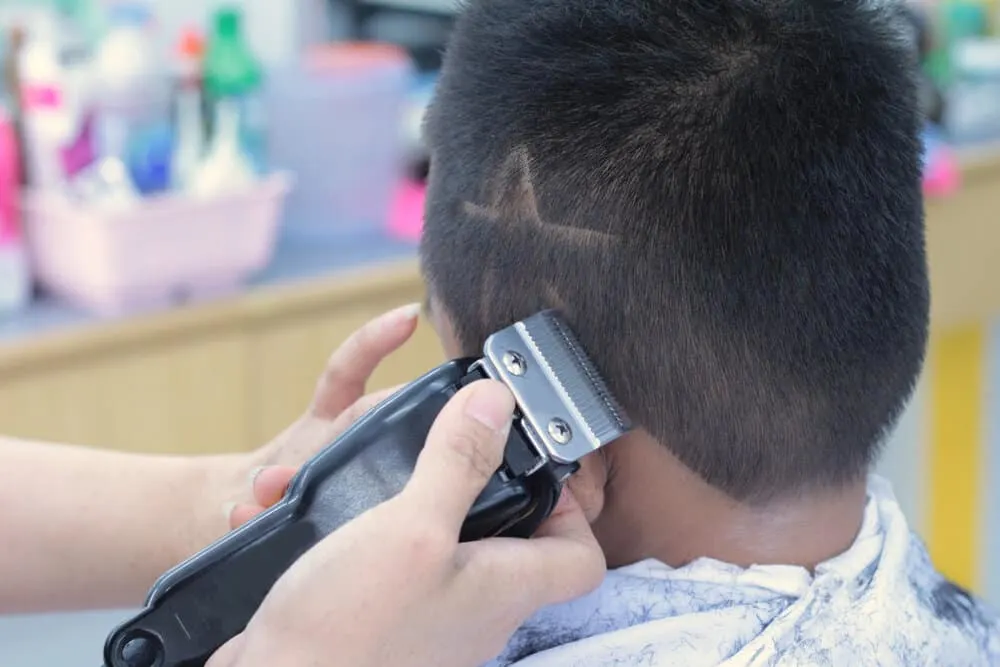 Have you decided it's time for a new haircut? Instead of falling back on an old favorite, you're probably searching for a way to shake things up, and what better way than with some amazing linework?
This article will share some examples of haircut line designs for you to try out on your next trip to the barbershop.
Whether you prefer line designs that are simple and sophisticated or edgy and groundbreaking, we've got something for everybody. Grab your popcorn and check out these awesome haircut line designs!
17 Haircut Lines, Designs, and Intricate Patterns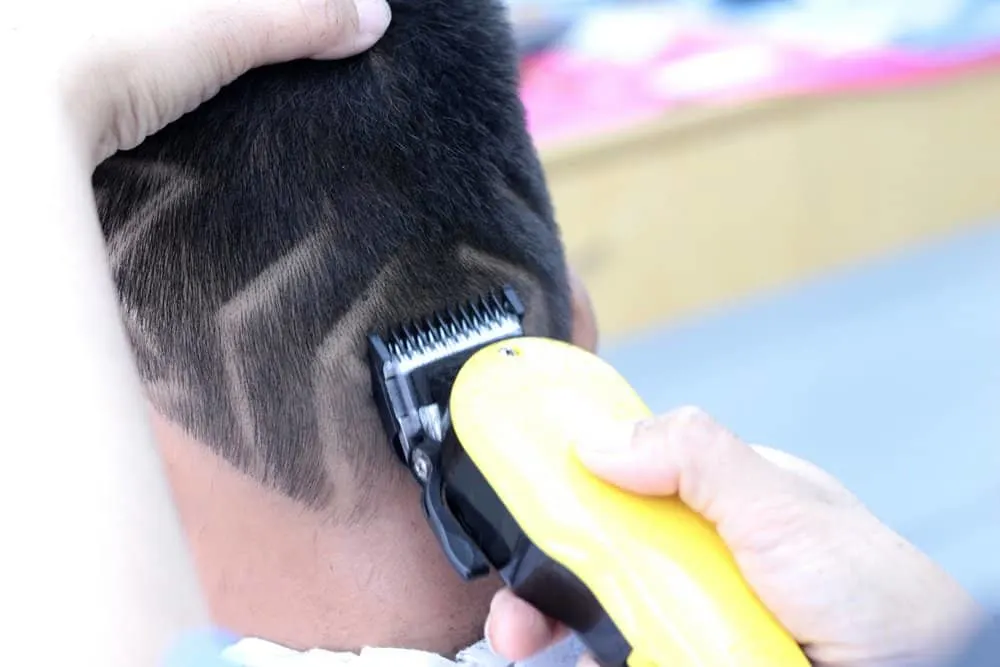 Haircut lines and designs can make a huge impact on the overall look of a hairstyle. Incorporating creative and unique lines into a haircut can elevate the style from ordinary to extraordinary.
This article will showcase 17 of the best haircut lines and designs for black and white guys.
Whether you're after a classic look or something more contemporary and edgy, there's a line design that is perfect for you. Get ready to take your hairstyle to the next level with these inspiring and innovative cuts.
1. Razor Fade with Zig-Zag
A razor fade is a type of bald fade in which the sides and back of your head are faded with a straight razor. Razors get up close and personal with your scalp, leading to an ultra-sleek, tight cut.
When done correctly, razor fades look exceptionally neat and tidy. That's not the only thing that this look has going for it! It also features a crisp, zig-zagging line.
The sharp, angular shape plays off the sleekness of the razor fade and dramatically raises the cut's coolness factor.
Although it may sound like a lot going on, using just one zig-zag line prevents your hair from looking too busy. Take a look at this helpful tutorial to find out more about creating a razor fade with a zig-zag line.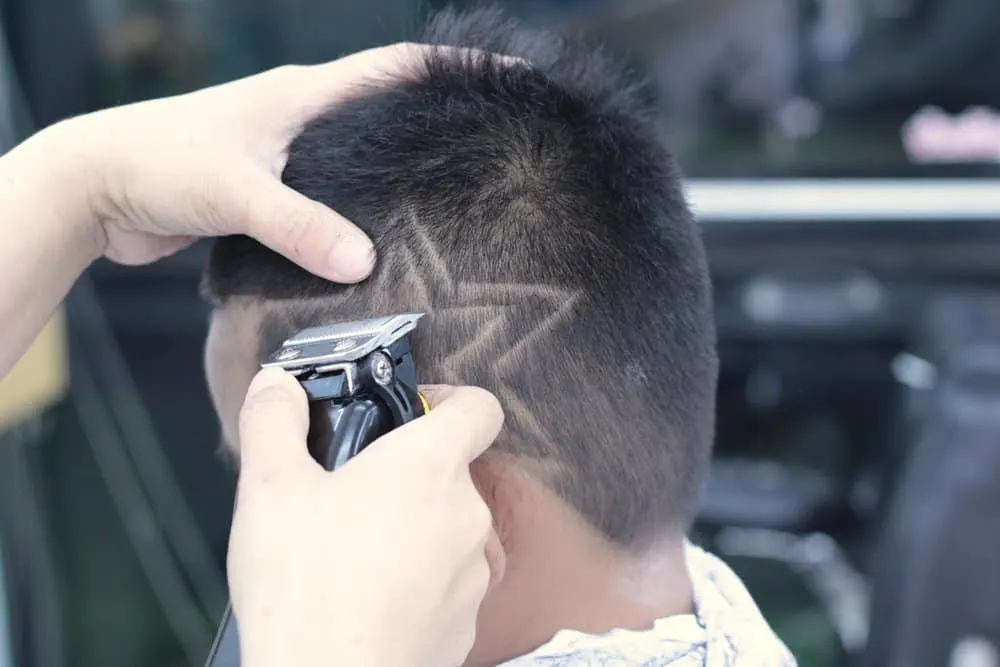 2. Skin Fade with Mini Stars
Not everyone likes wild and crazy haircut line designs, so if you're looking for something understated but still makes a significant impact, you'll love this skin fade with mini stars.
A skin fade is super short at the back of your neck and gradually tapers to longer hair as you make your way up the head. It's sleek, clean, and an excellent base for this mini-star design.
The best thing about these stars is that they're completely filled in, meaning it's okay if you aren't the best at creating detailed linework.
As long as the outlines of your stars are crisp, your stars will look absolutely amazing. Now that we got that introduction out of the way, you can learn more by watching this video demo.
3. Graffiti-Inspired Lines
Haircut design lines are all about precision, creativity, and showing off your personal style. What better way to do that than by integrating graffiti-inspired linework into your hairdo?
Graffiti lines are bold and stylized and don't have a strict shape.
There's a ton of room to play around with different line weights, shapes, designs, and patterns. You won't have to worry about getting your lines perfectly precise since you can always go back and change things up as needed.
In other words, have fun showing off the full extent of your creativity!
While graffiti-inspired lines look fantastic on their own, they work even better with a slight fade to create several distinct layers of varying lengths, colors, and textures.
But don't take our word for it! Instead, watch this YouTube tutorial to see how you can expertly cut and style your graffiti-inspired line designs.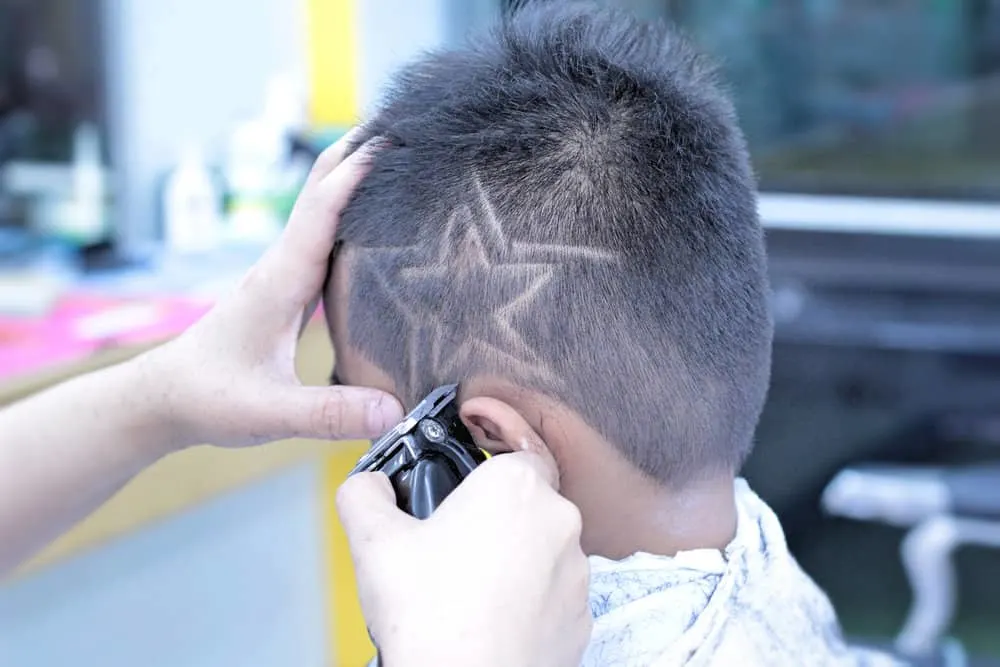 4. Drop Fade Crop Top with a Single Line
Fans of sleek, clean hairstyles will want to pay attention to our next look. A drop fade crop top is a simple and classic style perfect for anyone looking for a more conservative line design.
The key to this look is a single, ultra-precise line that traces the outline of your disconnected cut. It creates a sharp distinction between your long top and short sides and a striking color contrast as your scalp peeks through.
The best thing about this look is that you only need a steady hand and a pair of high-quality clippers!
Once you cut your drop fade crop top, trace the underside to create a quarter of an inch wide strip. That's it! As you can see in this tutorial, a drop fade crop top with a single line is one of the most beginner-friendly styles on this list.
5. Comb-Over with a Hard Part
We get it. Not everyone can play around with crazy line art. If you're hoping to find a haircut line design suitable for the office, you're in luck!
A hard part is a subtle and understated way to incorporate line designs into your regular haircut. It's essentially a sharp, shaved line on the top of your hair. Usually, hard parts separate two different lengths of hair and fall where a natural part would.
To create a hard part, you'll start by creating a deep part on either the right or left side of your head. Then, comb all of your hair in the desired direction.
Carefully trace over your part with a pair of clippers, and that's it!
Because a hard part is all about precision, they're best left to the professionals. Here's a video showing you what to expect during your visit to the barbershop.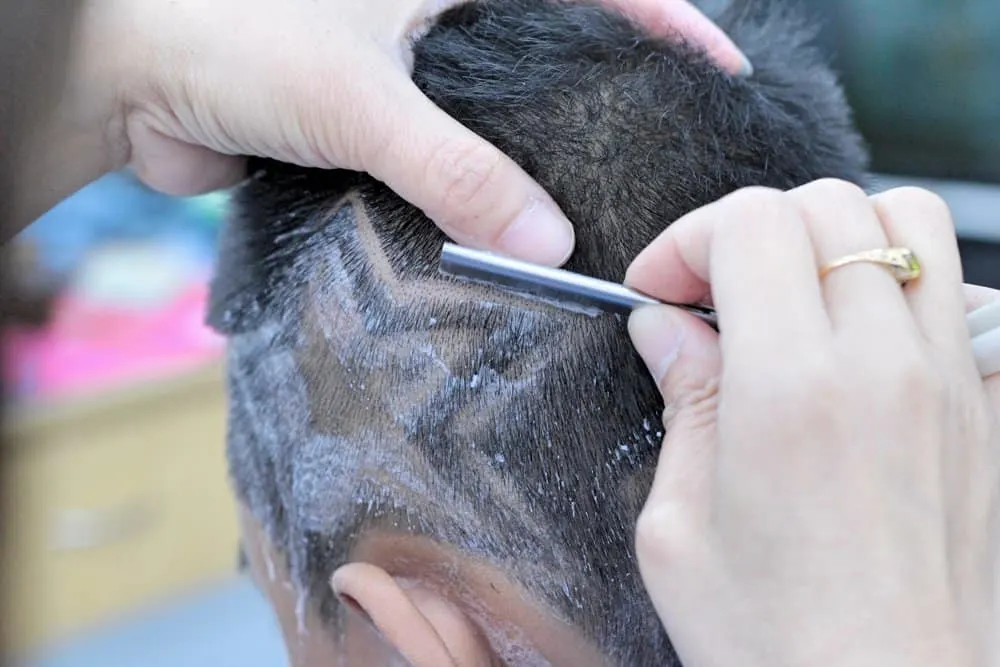 6. Graphic Stars
Our next look isn't just a haircut; it's also a work of art. It features a row of interlocked stars, each containing a series of smaller stars.
They're whimsical, distinctive, and a great way to show off your hair-cutting skills. Keep in mind that this look isn't for the faint of heart.
The stars are prominent and take up a large chunk of your head, so they aren't easy to hide. Additionally, the interlocking design means all the emphasis is on your linework.
You'll have to keep the lines precise, so your stars look crisp rather than muddy. Not sure if you can pull them off? Here's a YouTube tutorial to help you get started!
7. Double Edge-Up
You probably haven't seen anything like this next look before! An edge-up is a haircut in which you or your barber cut along your hairline to straighten it out.
They leave your hairline looking clean and crisp and can clean up any abnormalities, like a widow's peak or receding hairline. While regular edge-ups are done to add more polish to your hair, a double edge-up is all art.
They create a mirroring effect, so it looks like you have two hairlines rather than one.
To get the look, your barber will edge up your hairline like normal. Then, they'll go back and add another perfectly symmetrical edge up a few centimeters behind the first one.
It's a simple twist on your usual shape-up but will have people doing a double-take.
Don't be surprised when everyone asks where you got your hair cut. Just watch this video tutorial to learn how you can create a double edge-up on your very own.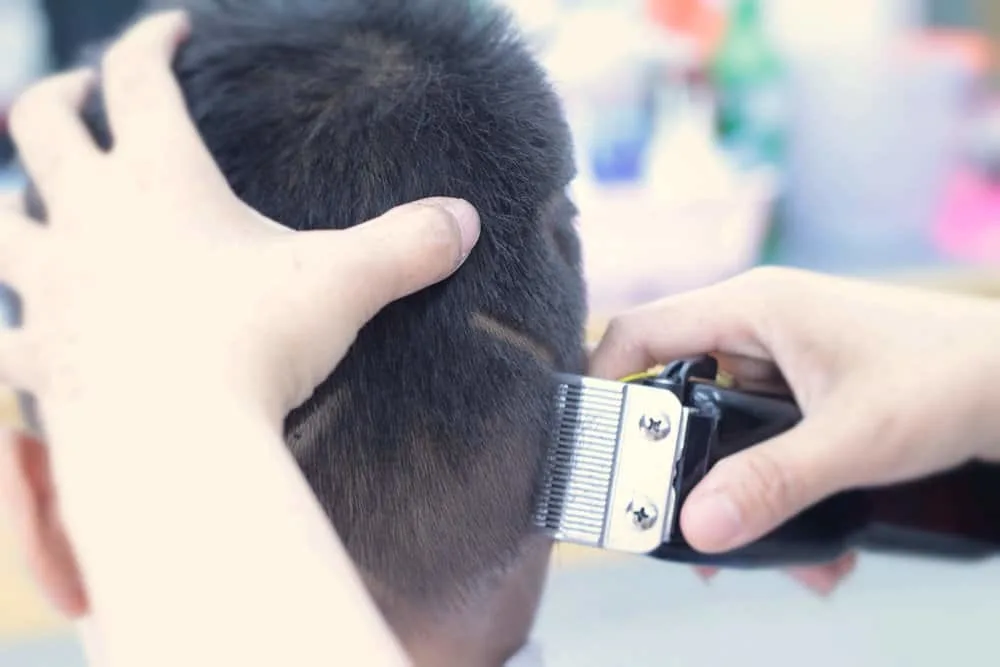 8. Zig-Zagging Arrow
We're not sure if you knew this, but kids absolutely love haircut line designs! They're an easy way to express their individuality and youthful spirit.
If you're looking for a kid-friendly haircut line design, you'll want to pay attention to our next entry. A zig-zagging arrow is fun and cartoonish, making it the perfect choice for your little one.
To get the look, use a pair of clippers to create a zig-zagging line. Then, make an identical line half an inch or more below your first one.
To complete your arrow, connect the two lines with a partial triangle. More of a visual learner? Here's a video showing how to create a zig-zagging arrow line design.
9. Skin Fade with Two-Line Design
Adding a two-line design to your skin fade is an easy way to accentuate your cut and bring in more visual interest.
The organic line follows the curves of your head, creating a one-of-a-kind piece of wearable art. The addition of two sharp, straight lines helps play up the soft angles and brings a bit more edge to the look.
Once you cut your skin part, add a curved line to the bottom of your longer top. While making your way down the line, add one or two zig-zags right above your ear.
As a final touch, create two or more intersecting straight lines toward the end of your initial line. Check out this video demonstration to see how to get a skin fade with a two-line design.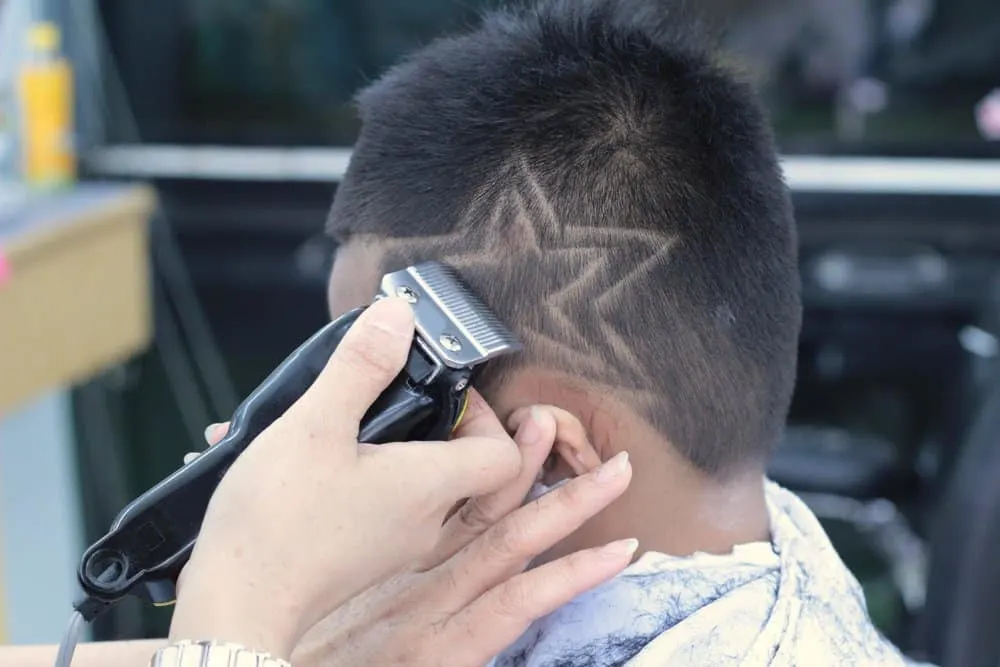 10. Simple Cross with High Top Fade
Looking for a way to add just a hint of edge and personality to your hairdo? Our next look is simple and clean but still manages to make a statement.
When you get a high top, the top of your head is left long and voluminous. Then, the sides are faded down to your scalp. The short sides create a clean canvas that works well with a simple line design like this cross.
While it's not the most eye-catching design out there, it's exceptionally chic and polished. Thinking about taking a chance on this understated design? You can take a look at this beginner-friendly tutorial to learn more about creating a simple cross.
11. Textured Crop with Tiger Scratches
Ready to take a walk on the wild side? A textured crop with tiger scratches is a rebellious look combining a longer top with sleek, shaved-down sides.
Then, two or more tiger scratches are added to the side. Tiger scratches are thick, semi-triangular lines reminiscent of claw marks. They're clean, rebellious, and an easy way to familiarize yourself with doing line designs.
The trick to making this look work is being strategic with the amount and placement of your tiger scratches. If you add too many, your hair may look choppy and poorly cut.
But if you add just one or two to your hairdo, tiger scratches impart an edgy, graphic quality. You can also play around with symmetry and add tiger scratches to one or both sides of your head.
Not sure if you can pull off a textured crop with tiger scratches yourself? You're in luck because this video contains all the information you'll need to cut hair like a pro!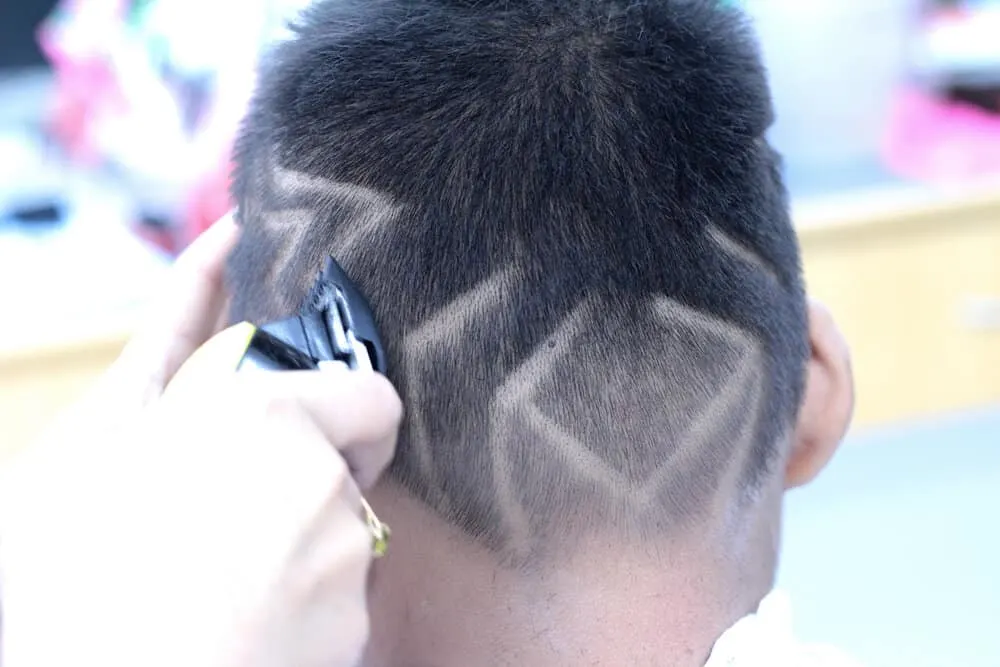 12. Freestyle Lines
There are two major approaches to haircut line designs. Some designs are structured and organized, while others are comprised of loose, free-flowing shapes.
Our next look is definitely the latter. It features an array of abstract, highly stylized lines that bring a bit of funk and personality to your cut.
The best thing about freestyle lines is that there's no one right way to do them.
It's the perfect style if you want to go crazy and express the full extent of your artistry. This video demo will explain more about creating freestyle line designs.
13. Curved Part
Prefer to keep things clean and simple? Adding a curved part to your hair is an easy and quick way to refresh your usual cut.
Because it's one of the more subtle line hair designs, it's perfect for anyone who has to keep their hair somewhat professional. A curved part is similar to a regular part, but instead of being short and straight, it arcs to form a simple curve.
To achieve this haircut, your barber will first determine where your hair naturally parts.
Then, they'll map out your curve with a comb or wax pencil. Once everything is mapped out, they'll trace your part with a pair of clippers.
That's all there is to it! If you're looking for an updated take on the classic side part, a curved part is one of the best alternatives around. Check out this video to learn more.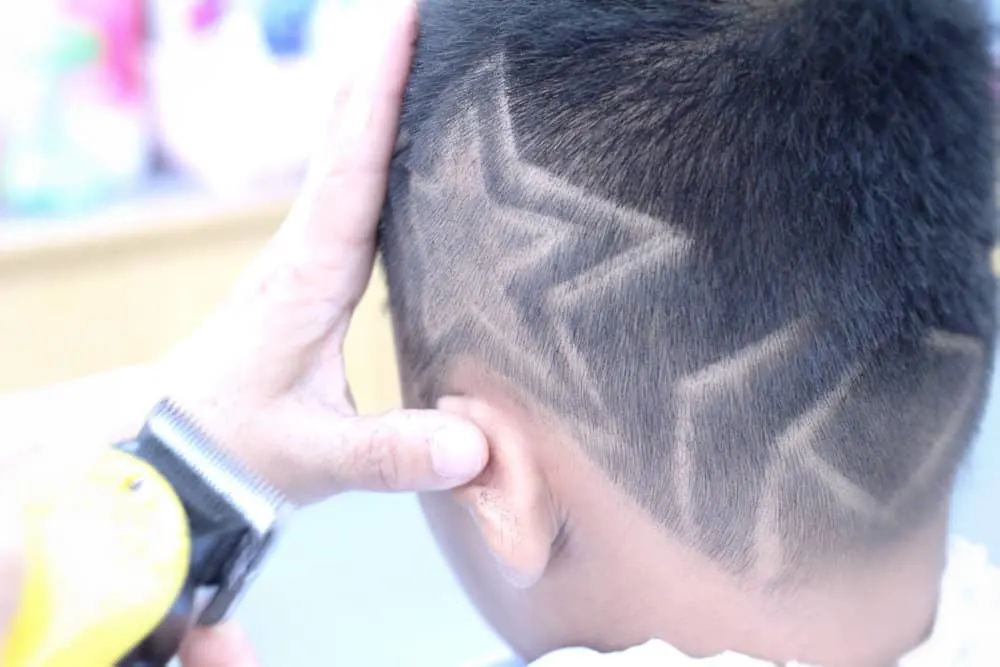 14. Bald Fade with Feather
A bald fade is a chic, modern cut that's easy to style, striking, and relatively low maintenance. While most fades leave a little bit of length, bald fades take your hair all the way down to the scalp.
They feature precise blending, which creates a sleek, edgy cut that always looks stylish. The one downside is that because they're super short, you'll have to get regular trims.
Although bald fades are already a great-looking style, they make an even better base for intricate linework. This look combines a bald fade with a feather line design, creating an ultra-fresh and modern style.
After all, what's more fly than a feather?
Want to make sure that your feather looks sleek rather than cartoony? Follow the natural contours of your head, just like this incredibly talented barber did.
15. Shaved Side with Multiple Lines
Our next look combines two phenomenal techniques: a shaved side and geometric lines. To get the look, part your hair straight back, starting just above your temples.
Then, shave down all the hair falling below that line. Once you create your base, go back and shave clean, horizontal lines down the length of your shaved side.
The straight lines will create a contrast between the soft, organic shapes in your hair. Another great thing about this look is that it's incredibly versatile.
If you ever need to make your hair more conservative, simply part your hair on the opposite side and let your loose locks cover your linework. Here's a video tutorial showing you how to get the job done.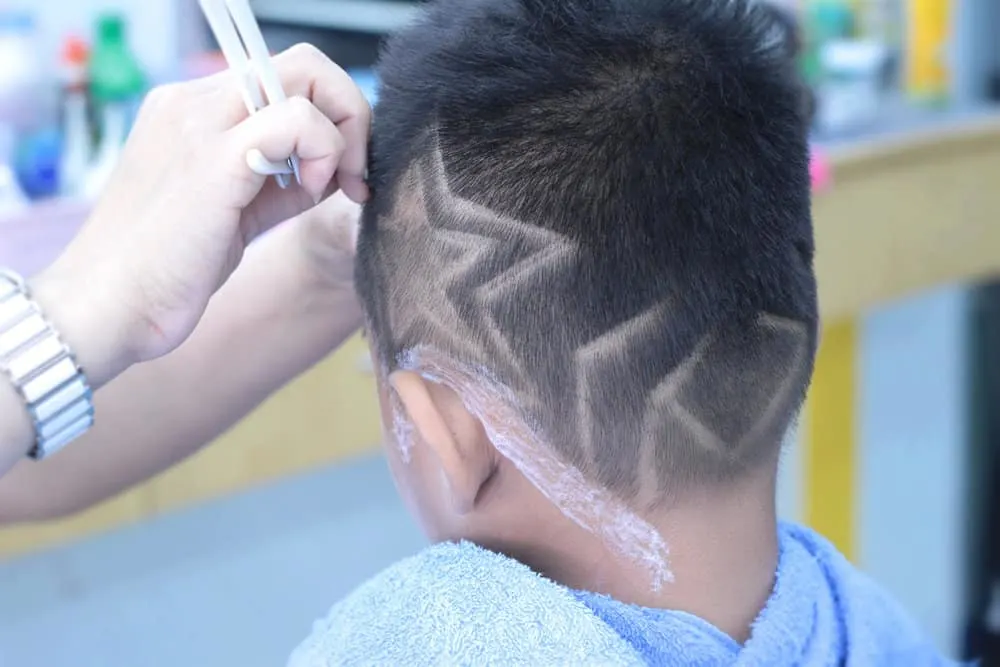 16. Undercut Mandala
In art, a mandala is a geometric design comprised of interwoven shapes and patterns.
They're most often used by practitioners of Hinduism to represent the vastness and inherent order of the universe. This look takes that rich, complex history and uses it as the foundation of a gorgeous haircut line design.
Although this look has a lot going on, it works surprisingly well in the office.
Simply let your hair down to cover up your undercut mandala whenever you need a more conservative hairdo. This demo will show you how to recreate this sensational style.
17. Broken Heart Mid-Taper
While some people wear their hearts on their sleeves, this stylish line design puts it smack-dab in the center of your head.
A broken heart mid-taper is an updated take on the traditional heart linework. Despite being relatively simple, it's undeniably eye-catching.
You can use your broken heart to broadcast a recent breakup or show off your more sensitive side. Like other fades and tapers, this hairstyle has a long top with sides that get gradually shorter as you move down the head.
While other tapers start high or low, this one gets shorter at the midpoint of your head. Mid-tapers are less dramatic and add a bit of shape and polish to your hairdo.
Since so much of your hair is left intact, you can place your broken heart wherever you want. Have you decided to give this sensational broken heart mid-taper a try? Here's a video showing you how to get it just right!
That concludes our list of haircut line designs! As you can see, there is no shortage of new and unique styles to try, so have fun experimenting with all the different designs.
If you can't pull them off on your own, enlist the help of a friend or trusted barber.
You can even combine a few different styles to create a haircut line design that's all your own. Either way, we hope one of the looks we've covered today is precisely what you need to take your haircut to the next level!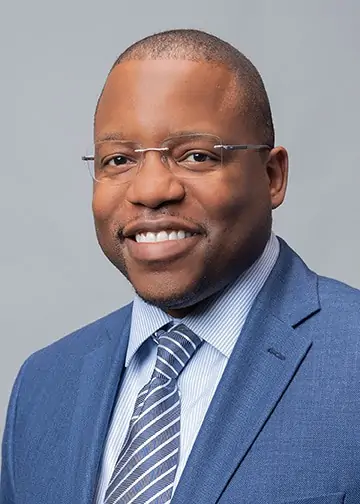 Kenneth Byrd holds a BS in Accounting and Management Information Systems and an MBA from the University of Alabama at Birmingham. With over 15 years of experience, Kenneth has been dedicated to hair care since 2008, when he co-founded Curl Centric® and Natural Hair Box alongside his wife. As a team, they promote healthy hair care practices through their comprehensive platform, Curl Centric. Curl Centric is a website operated by a husband and wife team that encourages healthy hair care. At Curl Centric, we aim to help our readers take control of their hair care journey and make good decisions about products, hairstyles, and maintenance techniques. We also have strict editorial integrity; here's an explanation of our editorial guidelines and how we make money.