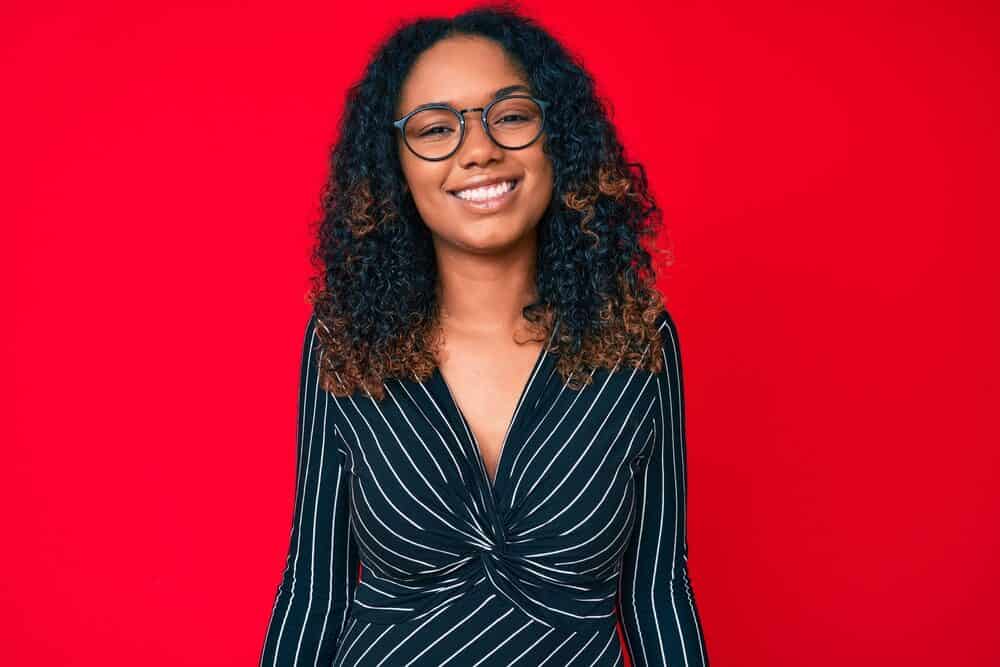 We all know that your facial features determine your attractiveness, but could there be other factors in play? You may have heard through the grapevine that hairstyles affect how attractive you look. Is there any truth to it?
That's exactly what we're going to explore in this article. By the end of it, you'll know without a doubt whether hairstyles affect attractiveness.
Does Hairstyle Affect Attractiveness?
Hairstyles have a tremendous impact on the perception of someone's physical and facial attractiveness according to a study conducted by Norbert Meskó and Tamás Bereczkei at the University of Pécs. The study tested the effects of head hair on a person's facial attractiveness.
The study tested six hairstyles, and female facial attractiveness was measured across four dimensions and compared to faces without visible head hair.
Only long hair and medium-length hair lengths had a significant positive impact on women's attractiveness ratings. The remaining hairstyles that were tested did not affect the attractiveness of female faces.
Male raters considered longer hair more attractive within the study. It's also generally accepted that hair is an attractive male trait, although the study didn't test this theory.
We encourage you to read the study since the relationship between facial attractiveness and hairstyles is explored more completely, including hair perception, human nature, healthy mate theory, physical health, female reproductive potential, hair quality, good genes model, and much more.
The Link Between Hairstyles and Female Facial Attractiveness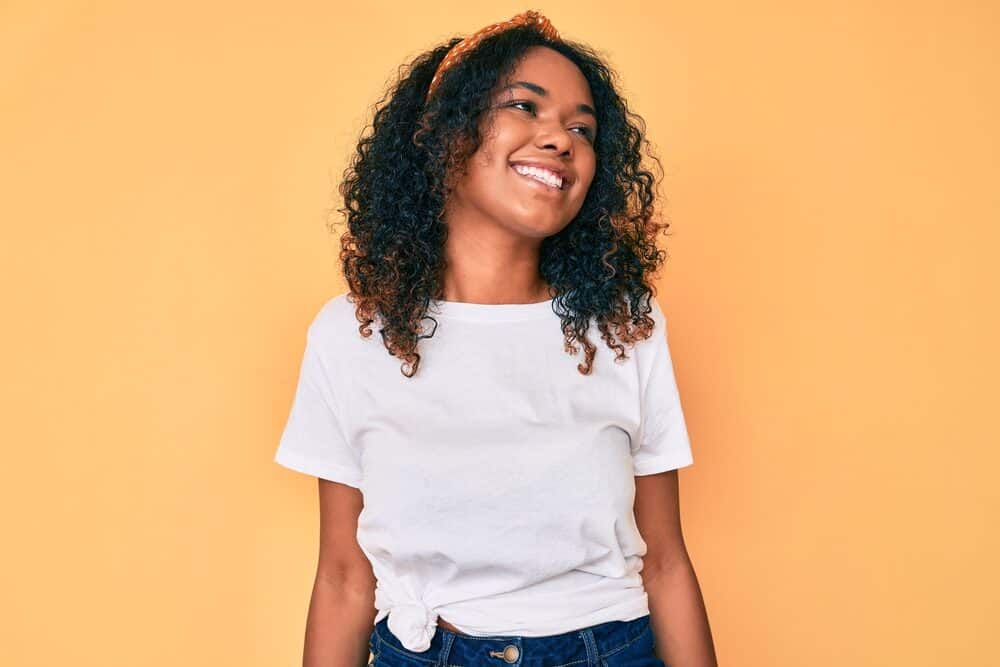 Your hairstyle has a measurable effect on your physical attractiveness, and it's got everything to do with balance.
Depending on your face shape, specific hairstyles will make your face look unbalanced while others complement your face nicely.
The huge effect hairstyles have on a woman's attractiveness can be best seen by reviewing photos of your various hairstyles throughout the years.
There are also some phone apps and websites that allow trying different hairstyles to determine how a particular style looks on your face, by presenting facial photographs of your wearing different styles.
There are several main face shapes out there, from round to oblong to oval-shaped (more about that later).
These websites and apps are very useful as your hair frames your face and many people believe it directly impacts a women's attractiveness.
So, in summary, hair has the ability to frame your face (facial attractiveness), highlight your cheekbones, accentuate your jawline, soften your chin, etc., all of which could be good things.
However, at the same time, adding angles to an already angular face can make your face look too boxy. While super fluffy hairstyles can make round faces look even rounder.
That's why you need to know how to work your hairstyles to your benefit.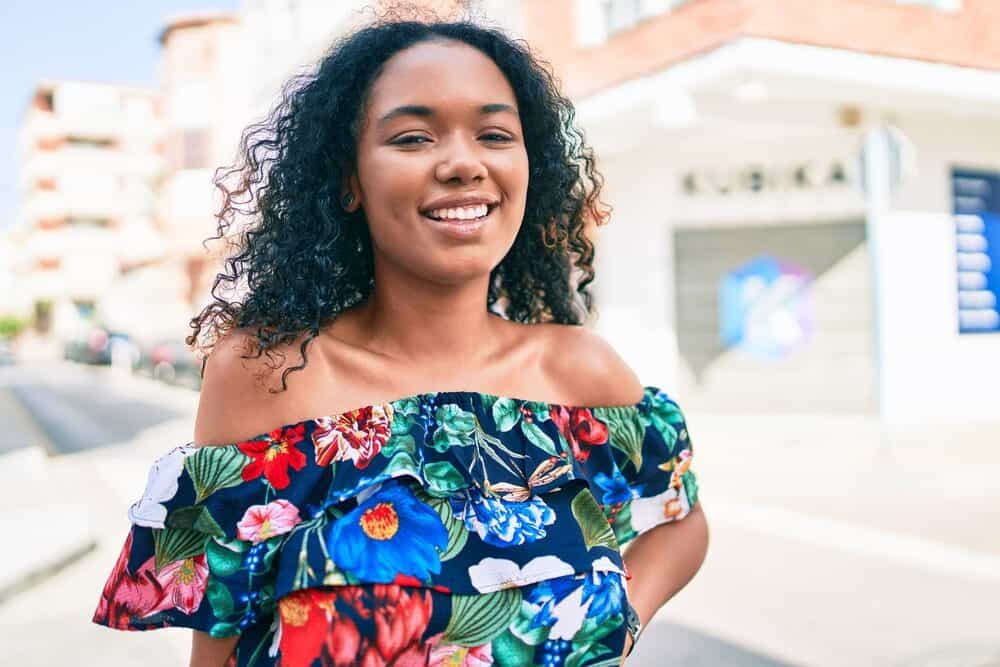 Best Hairstyle for Your Face Shape
If you want to maximize your facial attractiveness, choosing the right hairstyle for your face shape is essential.
Knowing your face shape can offer you valuable insight into which hairstyles will make you the most attractive. Let's look at some common shapes for female faces, and which types of hairstyles look best with each of them.
Diamond Shaped Faces
A diamond-shaped face has prominent cheekbones, a narrow forehead, and a narrow chin. To balance out the narrowness of the chin and forehead, you should consider styles that have volume near the jawline.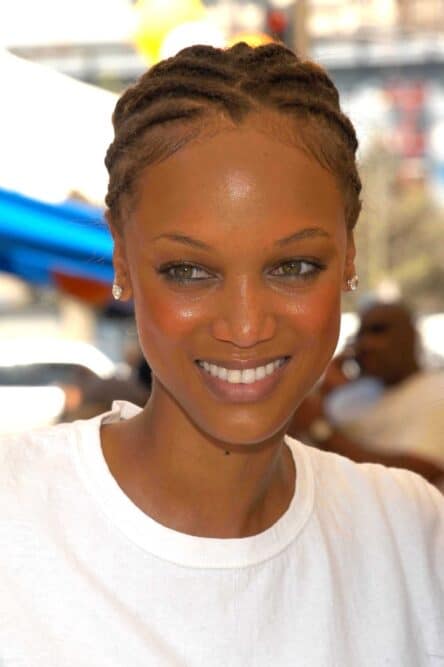 The volume will balance out your features nicely, making your face look more attractive. You should consider a few hairstyles: long cascading waves with chunky layers starting at the chin, a bob, or box braids with curly ends.
Celebrities like Viola Davis and Tyra Banks have diamond-shaped faces.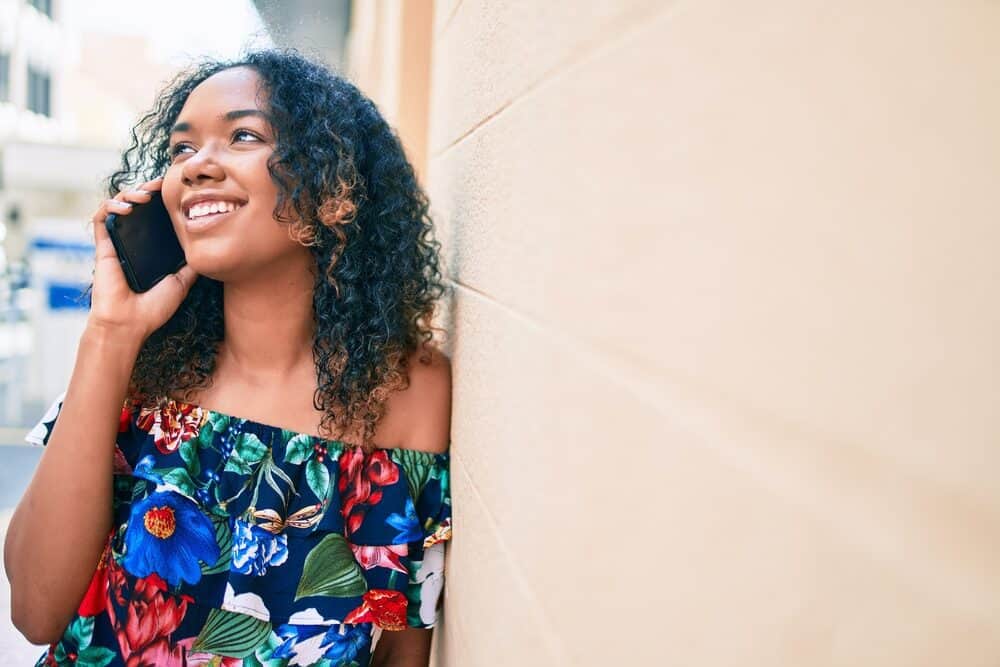 Oval Shaped Faces
The oval face shape is characterized by a generally long face with narrower features. Your cheekbones are wider than your chin, and you may have a tall forehead.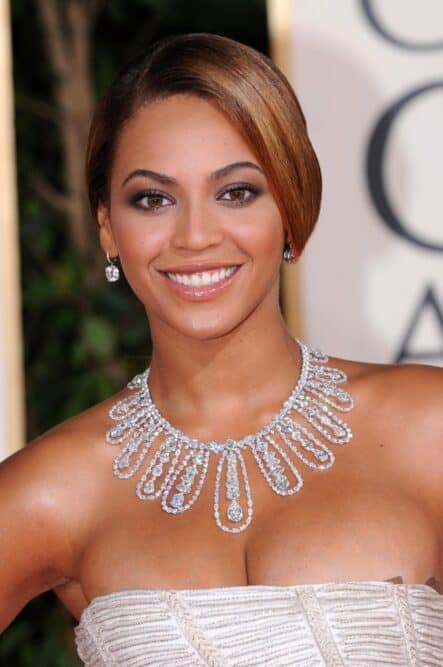 When you have an oval face, your hairstyle options are virtually unlimited. You can rock any style your heart desires, except hairstyles that are too high on top. If you wear super tall hairstyles, your head may appear too long.
Celebrities like Beyonce and Emma Watson have oval-shaped faces.
Pear Shaped Faces
If you have a pear-shaped face, your jaw will be a little bit wider than your hairline, resembling the shape of a triangle. Your forehead represents the top of the pear or triangle and is the narrowest part of your face.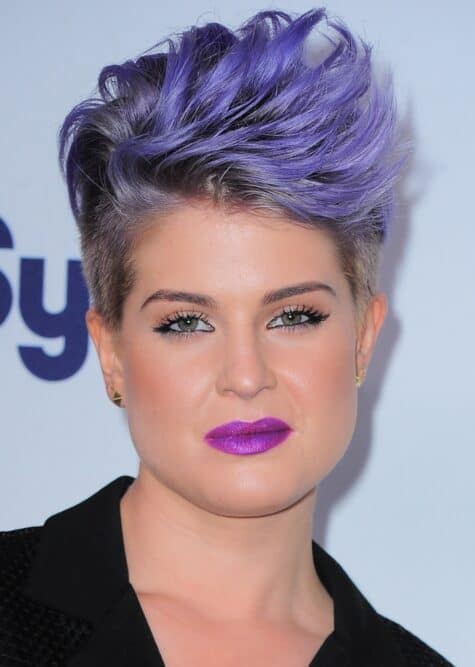 To balance out the shape of your face, you should go for styles featuring a bang with a bit of curl at the ends. The idea is to give the top of the face the illusion of more wideness.
You could also go for middle or side part bangs that extend down past your brows. Curly bangs are also great for adding fullness to your forehead.
We recommend avoiding slick, straight-back styles. They don't do anything good for your face shape.
Celebrities like Kate Walsh and Kelly Osbourne have pear-shaped faces.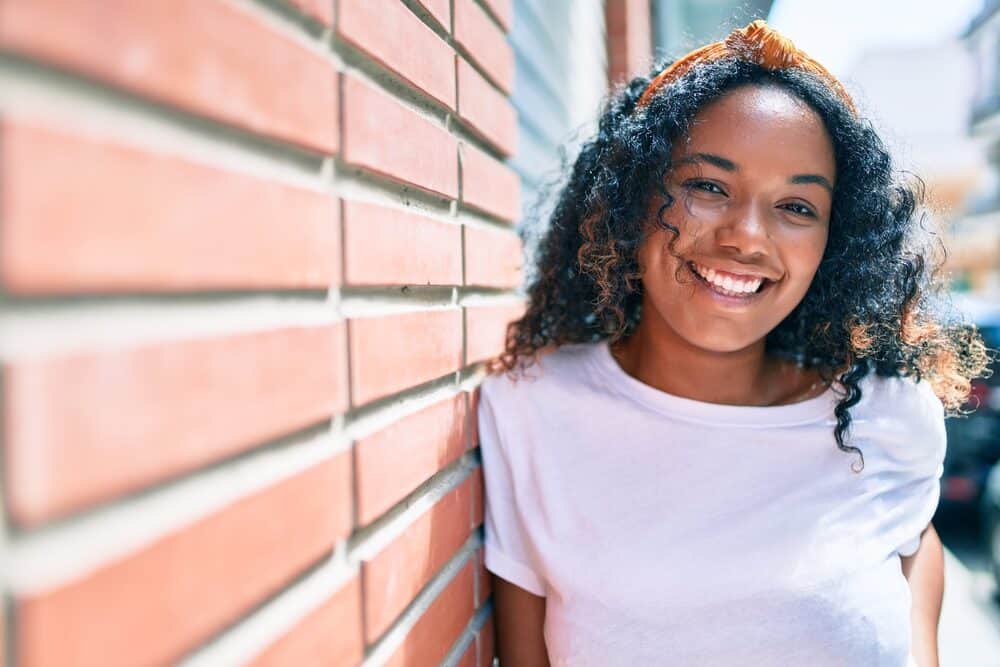 Square Shaped Faces
Square-shaped faces resemble a square, of course. Your temples, jaw, and cheekbones are all the same width, and your jawline is very angular.
The best hairstyles for square-shaped faces soften up those angles. You could opt for long and short layered styles with flat iron curls, any wavy style, a curly bob, or any other hairstyle that has texture.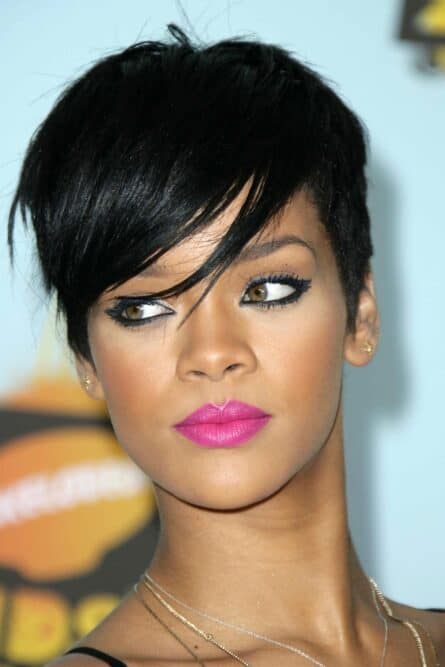 Stay far away from styles that make your face look more angular, like blunt bobs or long straight styles with no texture.
Celebrities like Sandra Bullock and Rihanna have square-shaped faces.
Heart-Shaped Faces
Heart-shaped faces have a few main characteristics: a generally long face length, a pointy chin, a broad forehead, and cheekbones narrower than your forehead but wider than your jawline.
To maximize the attractiveness of your heart-shaped face, wear hairstyles like side-swept bangs or curtain bangs, both of which narrow your forehead and give your cheekbones more volume.
We strongly suggest that you stay far away from short straight across bangs/baby bangs. They'll make your face look super wide at the top. It's not a good look for someone with a heart-shaped face.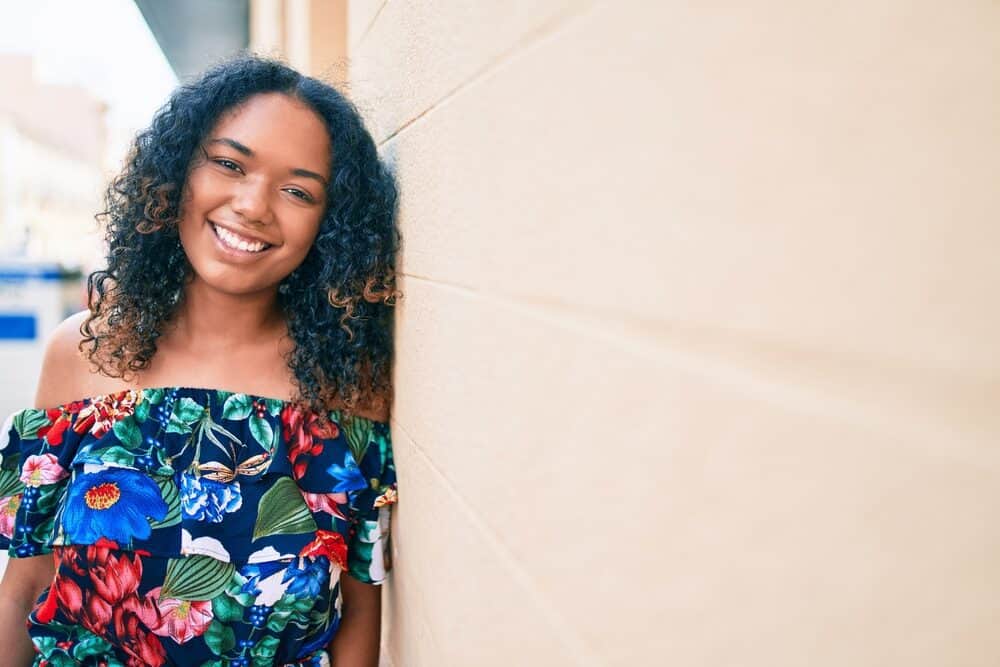 Round Faces
Round-shaped faces are super easy to pinpoint. If you have a round face, your cheekbones stick out the farthest, and you've got a rounded chin.
Choose styles that elongate your face, like straight, sleek styles that create angles where you don't naturally have them.
Any sleek style will give your face instant shape; think a chin-length bob, a shoulder-length blunt cut, long box braids, or Marley twists. If your hair is naturally curly, opt for a style where your curls hang loose.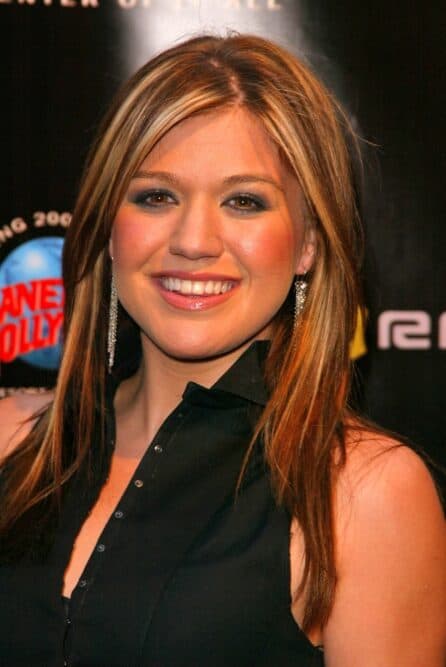 It's best to avoid putting your hair behind your ear or pulling it up into a ponytail. You should also avoid any styles that give your hair too much roundness (a cut with tons of layers), which will make your face look rounder.
The key is to even out your face shape by creating the illusion of angles.
Celebrities like Mila Kunis and Kelly Clarkson have round faces.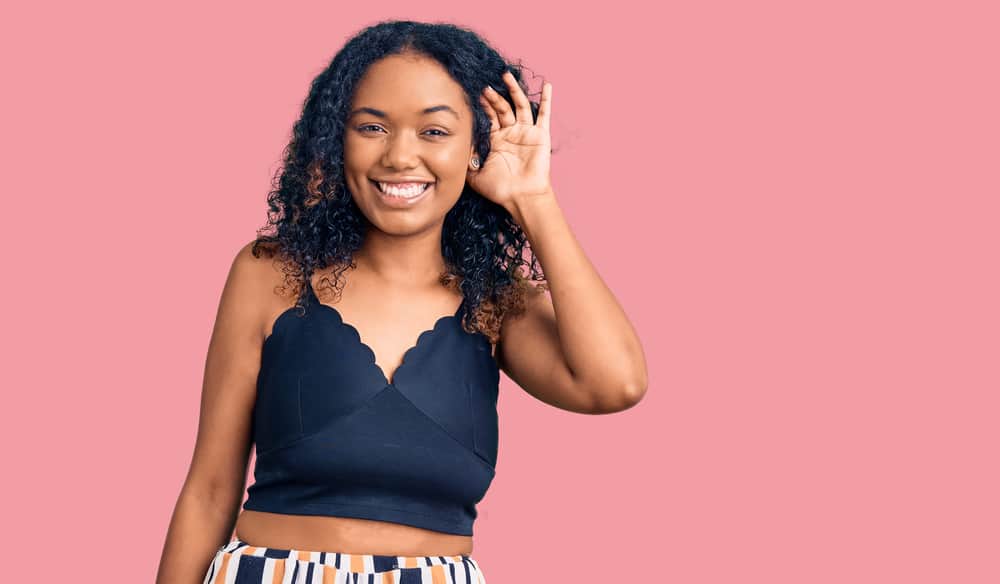 Oblong Shaped Faces
The oblong face shape is similar to an oval face shape, considering that both are long. However, the oblong face is two times longer than it is wide.
The forehead, cheekbones, and jaw are all the same width, creating a rectangular shape. To balance out an oblong face shape, wear hairstyles that show your ears – your ears will give the illusion of a wider face.
At the same time, you want to avoid any hairstyles with too much height, as this will make your face appear longer. You should also avoid long, straight, and sleek styles, as they will lengthen your face further.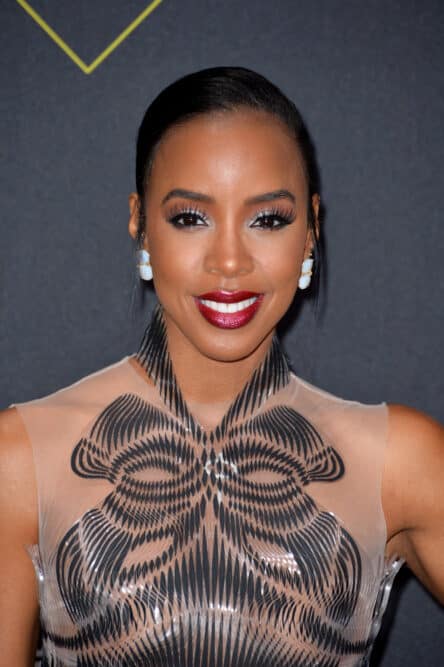 Low ponytails, low buns, half-up-half-down styles, chignons, a slick back, and other styles requiring you to pull your hair back are perfect for people with oblong face shapes.
You could also wear your hair in a medium to long wash n' go, twist out, or braid out to give your face some more width.
Celebrities like Kelly Rowland and Ciara have oblong face shapes, and they often wear hairstyles that highlight their facial attractiveness.
Note: Let it be known that the recommendations above are very general, and some people have characteristics of more than one face shape.
Furthermore, sometimes your distinct facial features make wearing a style deemed suitable for your face shape a no-no. But, in the vast majority of cases, these suggestions will help you unlock your highest level of attractiveness.
There are pros and cons to all face shapes – no single face shape is better than another. As the old saying goes, you've got to "work with what you've got," and that means wearing styles that complement your face shape.
With the information and tips in this article, you now know how to make your hairstyles work for you. Choosing the right one can make you look much more attractive, and when you look good, you feel good. It's a win all around!
We recommend that you try out several of the recommended styles for your face shape and see how you look – you might just love the results.
We wish you the best as you discover new ways to look and feel more beautiful and hope that this article has answered all of your questions.