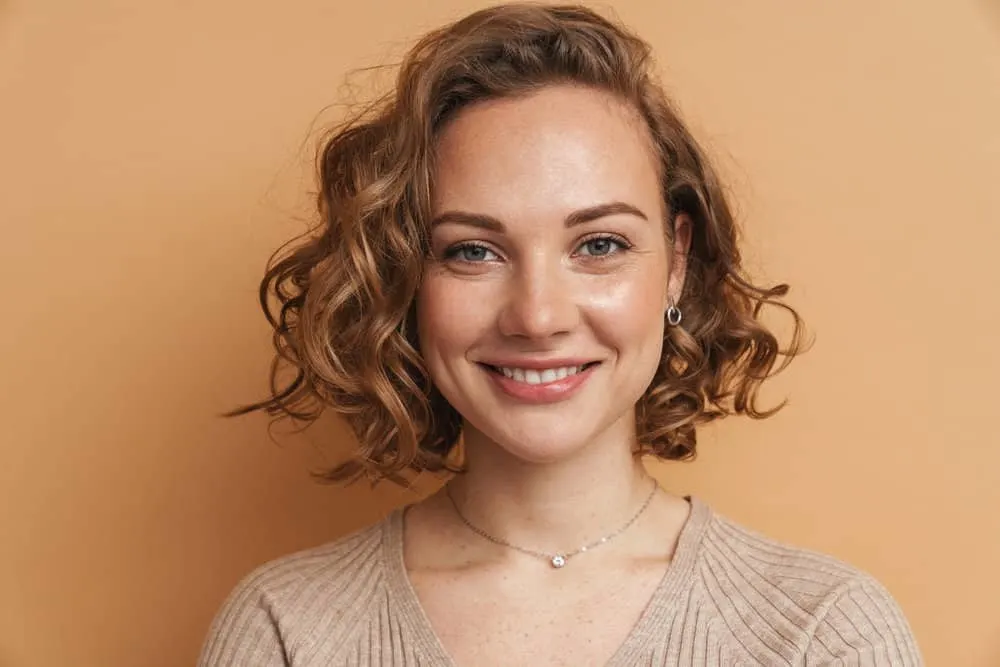 No matter how much you like a haircut at first, there's a good chance that you'll become bored with it. If you're no longer enamored with your hair, you can always change it up. But which hairstyle should you try next?
How about a medium-length haircut with layers?
These medium-layered haircuts are a favorite among folks of all ages, and they have the added benefit of added volume and movement. If that sounds interesting, this is the article you need to read. In it, we'll reveal 12 of the best medium-length layered haircuts to try!
The Top 12 Medium-Length Haircuts with Layers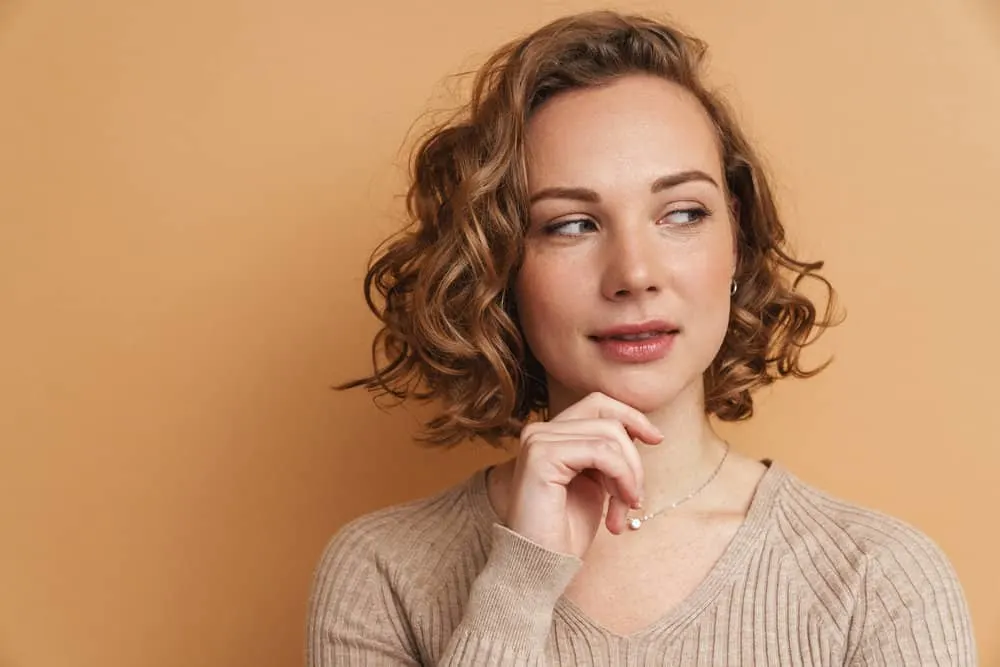 Are you in search of a fresh and trendy new haircut? If you have medium-length hair, adding layers can greatly enhance your natural texture and add some dimension to your locks.
In this article, we'll showcase the top 12 medium-length layered hairstyles, ranging from subtle layers to more dramatic looks.
Layers can be a great way to add volume and movement to your hair, making it easier to style and giving you a more youthful and fresh appearance. So, let's dive in and discover some new haircut inspiration to help you confidently rock your natural curls!
1. Classic Layered Lob
The lob is incredibly popular for its versatility and widespread appeal across ages. The style looks amazing on anyone from little girls to teens to adults in all age groups.
Layer Lob - SUPER CUT S2/EP12
The cut usually falls right around the shoulders and features face-framing layers that enhance your features and impart fun volume. The layers could be choppy, subtle, or anything in between.
To get the look, you or your stylist will cut your hair to the desired length. It will be neither long nor short and will hang around your shoulders. Then, they'll proceed to add layers all throughout with cutting shears.
After your layers are in place, you can experiment with styling. For naturally straight hair, you may want to add some curls or waves to play up the layers. If your hair is curly or wavy, accentuate your texture with defining products or curl and wave rods.
Is the layered lob calling your name? This professional video will show you how a stylist achieves the cut.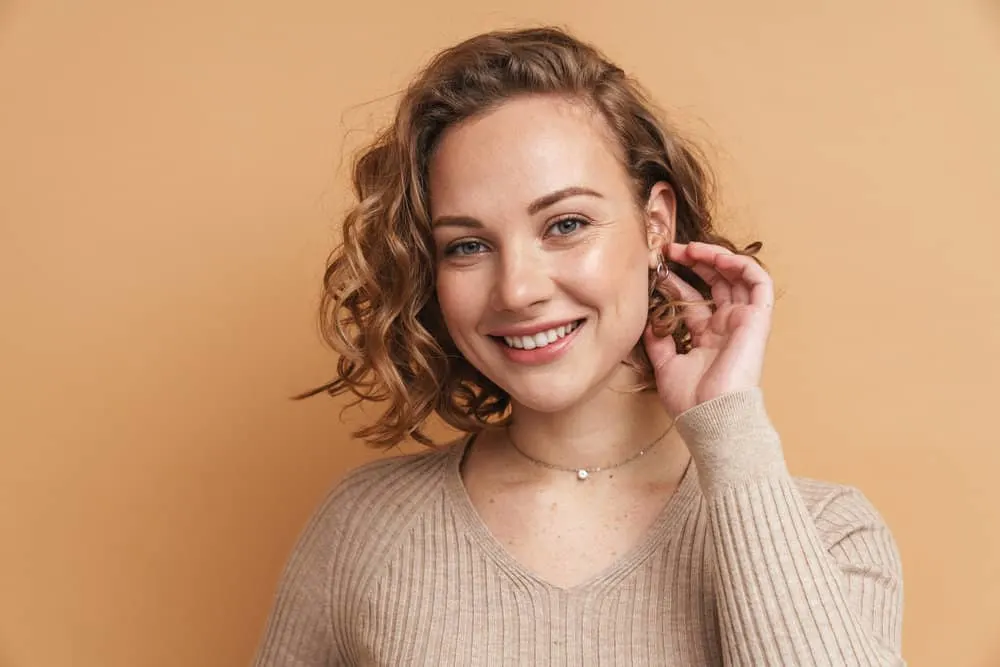 2. Choppy Lob with Bangs
Want to look like you rolled out of bed looking fabulous every day? A choppy lob with bangs can make it happen.
Shaggy Long Bob Haircut Tutorial
The cut is wild in the best way! It's got that traditional lob length, which stops at the shoulders. But what makes this look different is how choppy and purposely disheveled it is.
The layers are everything but organized, but they still manage to look amazing. And to top the look off, it's got bangs that help frame the face just right. Anyone who wants this look will love the fact that they can simply get out of bed, shake their head, and go (on most days).
On an odd day, you may have to add a little styling product or curl a few sections of hair to pull the lookout of bedhead territory. But, on the whole, the look is very much low-maintenance.
If you want to get the look, you'll be glad to know that you can achieve it at home if you're used to doing your own hair. But it will take some practice and a whole lot of research to pull it together.
If you're not up for that, we recommend contacting a stylist in your area for a hair appointment. Are you curious about what to expect with this style? Watch this video for some information you can use.
3. Feathered Lob
The lob gets even more love in this entry due to its versatility. The feathered lob is super voluminous and has a ton of personality, just like the other hairstyles on the list so far.
Layered Bob haircut step by step | Lob(Long bob) Haircut | Dry cutting technique
But the main difference is that instead of choppy layers, it's got feathered layers. These resemble the look of actual features, which gives the look a whole new vibe.
The feathered lob has a heap of volume all over, but the majority of it is focused at the ends of the hair. To get a feathered lob, you'll need to know your way around hair-cutting shears.
It also helps to see others create the cut; doing so will give you a good idea of how to achieve the cut on your own hair. If at all possible, pay a professional stylist to give you a feathered lob. For those who prefer to DIY their cut, this video will help you out.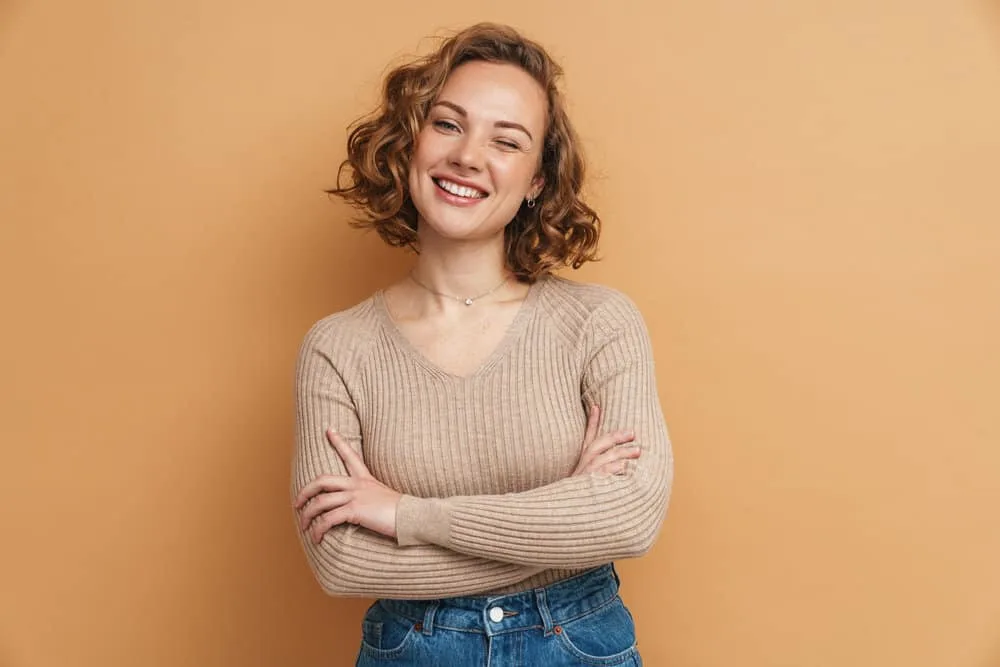 4. V-Cut Layers
Are you looking for something with more understated layers? This V-cut medium-length haircut just might be your best bet. It features V-shaped layers that cascade diagonally toward the back of your head.
How to do a V-cut // V cut layering on women's hair
The great thing about this cut is that it doesn't take much to make it look good. All it may need on a given day is a few passes of a flat iron or a quick finger-combing.
Note: This cut is ideal for those who have naturally straight hair or regularly wear their hair straight. It won't have the same effect on curly or wavy hair, so keep that in mind.
This cut is one of the more complicated and intricate styles to master.
So, if you're thinking about DIYing this cut, start your research now and practice on something other than your own hair to see if you can pull it off.
Otherwise, take a trip to your local hair salon. Regardless of how you plan on getting the look, this video will help prepare you for the process.
5. Medium-Length Shag Haircut
Recently, the shag has become extremely popular. Long gone are the days when the cut was thought to be old-school or out of style. The cut has a load of choppy layers that bring the hair up and out for a ton of touchable volume.
Quick Haircut: Shaggy Medium Length Bob Haircut Disconnected
If you're wondering whether you should get a shag, we encourage you to take a look at your personality. The shag is for any woman who has a bold, extra personality or simply likes the look. If the look speaks to you, we say it's worth giving a try.
One of the best things about the shag is that you can personalize it to your tastes.
You can rock it with a middle part, a funky side part, or go with a choppy bang. You can also add more or fewer layers to control the level of drama it exudes. The choice is yours!
There are tons of instructional videos out there on how to do a shag.
You can watch several of them and select one or two to act as a roadmap for the hair-cutting process. But you can always ask for a cut at your local salon, and the average stylist should be able to make it happen for you.
6. Wavy Layers
Do you have a thing for waves? Whether your waves are natural or not, you should consider wavy medium-length layers. It's a cut that'll give you a ton of volume and add some personality to your aesthetic.
How To: Cutting Layers on Wavy Hair | Easy Curly Layered Haircut Technique
You can also add a part to switch up the vibe a bit.
To get the look, you or a stylist will part your hair into 3 or 4 sections and get to layering. The layers can be as understated or choppy as you'd like.
If your hair isn't naturally wavy, you'll have to add the waves to your hair manually using heated or heatless methods. Then, any finishing touches can be added (or mistakes fixed). Then you'll be all done.
Note: There are several ways that you can create this wavy look. So, it's up to you or your stylist to choose a method (or a few) and run with it.
This cut is carefree and put together at the same time.
When you wake up in the morning, you won't likely have to do much styling. This is because the cut has a naturally disheveled look anyway. But you may have to swoosh it a bit every now and again.
Want to give this cut a try? Watch this video to see how a talented stylist creates layers.
7. Medium-Length Cut with Curtain Bangs
If you haven't yet tried curtain bangs, you're missing out. These swoopy, romantic bangs are incredibly trendy right now in the hair world. They are bangs cut short in the middle and gradually get longer on the sides.
Mid Length Hair with Layers and Curtain Bangs | Hair Tutorial
The bangs are usually parted down the middle and swooped away from the face.
When you pair a layered cut with curtain bangs, you get a big gorgeous mess of volume that screams youthfulness and fun. If that's what you're all about, you should try them!
To get curtain bangs, you'll part out a section of hair to use for the bangs.
Then you'll comb them down toward your forehead. You'll then begin cutting the bangs in the middle, leaving them longer and longer as you move outwards.
The rest of the cut can be layered according to your preferences. You can do a lot of layers for a shaggy look or go for more subtle layers so that the focus will be on your bangs. It's all up to you.
If this dreamy cut appeals to you, you should definitely give it a try. Watch this video to get a visual of what the process entails.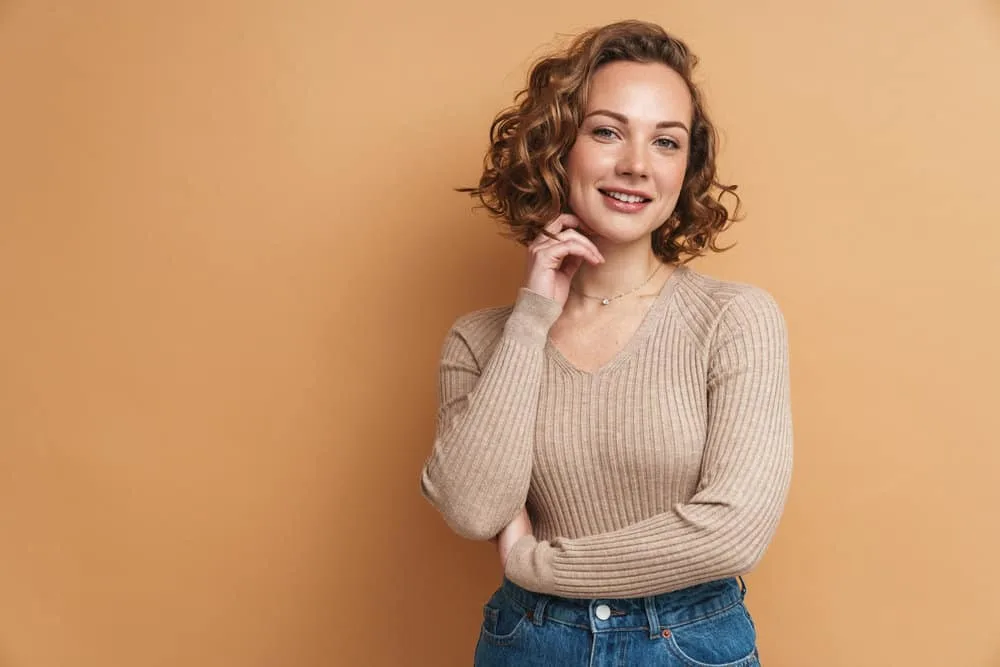 8. A-Line Medium Length Haircut with Layers
If you've ever seen an A-line bob, you know how striking they are. You can get this same effect on a medium-length cut, where the hair at the front falls below the chin, and the back falls at the nape of your neck.
Full Step By Step A-LINE Bob Haircut Tutorial
One of the main benefits of this cut is that it's got a lot of personality, and you can dial it up or down based on your preferences. For a girl that's all about business, opt for fewer layers. For creatives and rebels, go for more!
In addition to that, you should know that this A-line cut can work for most hair textures – but the curlier your hair is, the longer it will need to be to pull this look off.
To get this cut, we strongly recommend seeing a professional.
A-line cuts should be executed in a very methodical way, and when they aren't, it's obvious. Of course, if that's not an option, you can try DIYing the cut. Just use this video tutorial as a guide.
9. One-Length Cut with Layers
The name of this style may be a little confusing: a one-length cut with layers. The name denotes a cut that is all one length at the bottom but features some long layers for some added body and width.
Simple Long Layered Hair Haircut Tutorial with Face Framing
The cut looks fresh and elegant and doesn't require an explanation when you're out and about. The long layers can be styled in numerous ways, but the most common are straight, straight with a slight bend at the ends, wavy, or even curly. They all work!
This cut is one of the easier ones to pull off because it doesn't have drastic layers. All of the layers are long and predictable. Still, there's always room for error.
Our main piece of advice if you're trying to create this look at home is to take your time and cut off less than you think you need to.
Ready to try out this classy cut? Be our guest! But before you do, check out this demonstrative video.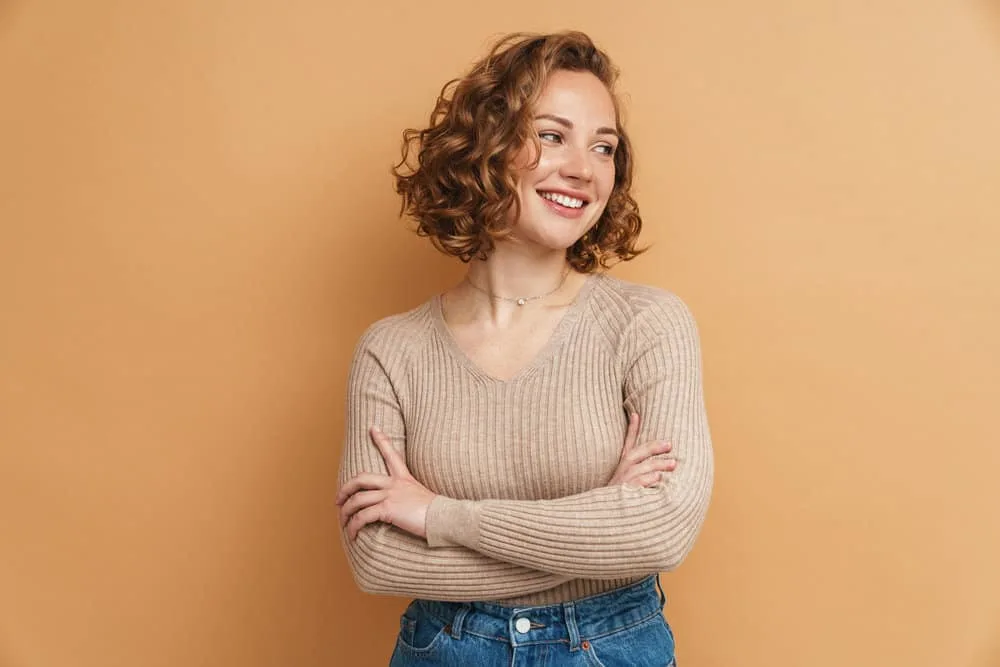 10. Medium-Length Cut with Short Front Layers
Quite a few of the previous styles have the potential to cover a good portion of your face. If you don't like that idea and want to ensure your face is free and in focus, try this look with short front layers!
Best Layered Haircut For Fine Hair
Short front layers take a lot of weight off the front of the hair and open things up drastically. You can ask for or create staggered layers for a dose of unpredictability and fun!
And as a huge bonus, you won't have to move your hair out of your face nearly as much as you would with styles that don't feature short front layers. To get the look, cut the back of your hair according to your preference.
It can be a lob, a one-length cut, or any other style that tickles your fancy.
When you get to the front, you'll bring those layers up! Right below your cheekbones is typical, but it's all up to you. Visit to watch a video tutorial that'll help you create this look at home.
11. Piecey Lob
The piecey look is very trendy and a little bit rock and roll. This specific lob shows just how great wispy hair can look. If you wear it with a side part, it'll add an air of rebellion for some surefire stares wherever you go!
How to Style a Lob | Short "Edgy" Hair | Melissa Alatorre
Wondering whether this cut might be for you? It just might be if your hair is straight or slightly wavy! The piecey layers give the look a heavy dose of volume, which you may not be used to if you have fine, straight hair.
Whether you have naturally straight hair or you regularly heat style or relax your hair to make it straight, this cut may be exactly what you've been looking for.
To get this look, you'll no doubt need to see a professional. They'll know exactly where to place the layers to bring out your best features and frame your face.
They'll also be able to finesse the hair around your part to make the entire look appear lived-in. You want all of that in a cut like this! After getting the cut, you'll need to style your mane here and there. Here's a video showing how to do it!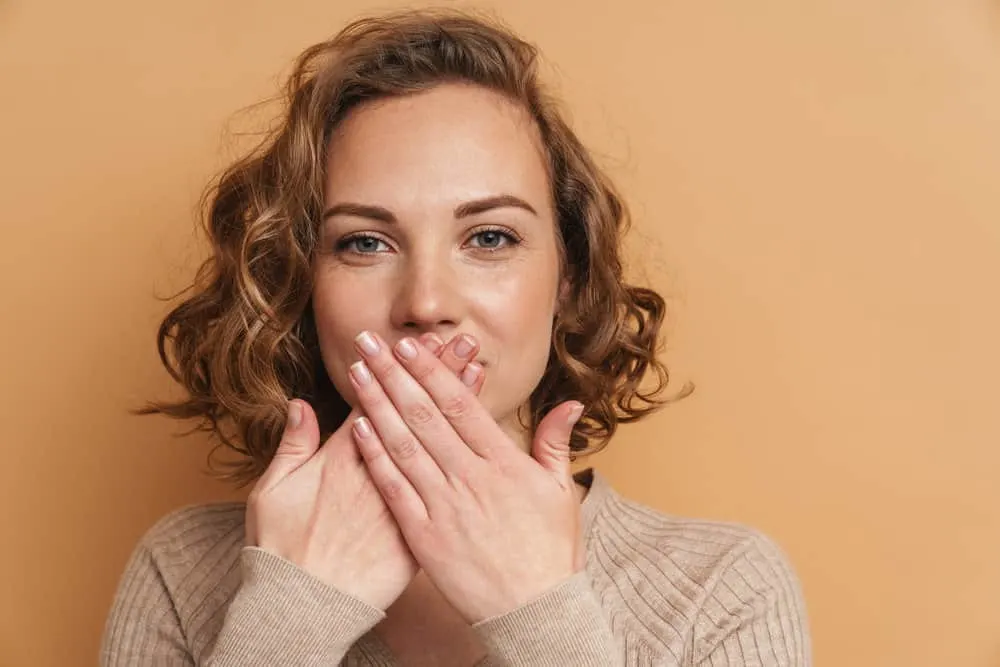 12. Shoulder-Length Layered Curls
When you search for medium-length layered cuts, most of the looks are for those with straight or slightly wavy hair. But we're here to let you know that curly folks can also play with layers on a medium-length cut.
Curly Layered Haircut Tutorial | Full Step By Step
Though, it'll take a bit more finessing than some of the cuts on this list.
Shoulder-length layered curls are tantalizingly beautiful. They're also big and bold, creating a mane-like look that will get you noticed without a doubt.
If you want a cut with a whole lot of oomph in the form of volume and movement, this look is it! To get shoulder-length layered curls, you'll need to know how to cut your curls while they're dry. If you don't, try to find a Deva-Chan stylist.
They're trained to do curl-by-curl cuts and can bring this style to life without a problem. Search for one in your area and make an appointment for the best results. Before you go, we suggest you take a look at this video to find out what to expect.
Why Do Layers Work with Medium-Length Cuts?
You may have noticed near the beginning of this article that layers set off medium-length cuts in the best way. If you're wondering why that's the case, it's all in the benefits of layers.
Layers can add four things to a look: movement, texture, shape, and volume. So, when layers are added to the average medium-length cut, the final look becomes so much better, with more personality, multidimensionality, and more.
So, there you have it–12 medium-length cuts you should 100% consider when choosing your next hairdo. You simply cannot go wrong with any of the styles on this list!
We advise you to try several of these cuts at your leisure to find your signature look. We hope you were inspired, and we wish you the best with your upcoming hair transformation!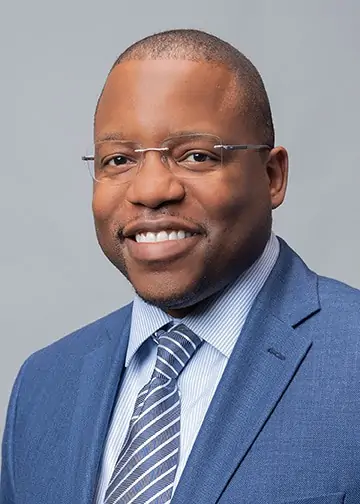 Kenneth Byrd holds a BS in Accounting and Management Information Systems and an MBA from the University of Alabama at Birmingham. With over 15 years of experience, Kenneth has been dedicated to hair care since 2008, when he co-founded Curl Centric® and Natural Hair Box alongside his wife. As a team, they promote healthy hair care practices through their comprehensive platform, Curl Centric. Curl Centric is a website operated by a husband and wife team that encourages healthy hair care. At Curl Centric, we aim to help our readers take control of their hair care journey and make good decisions about products, hairstyles, and maintenance techniques. We also have strict editorial integrity; here's an explanation of our editorial guidelines and how we make money.