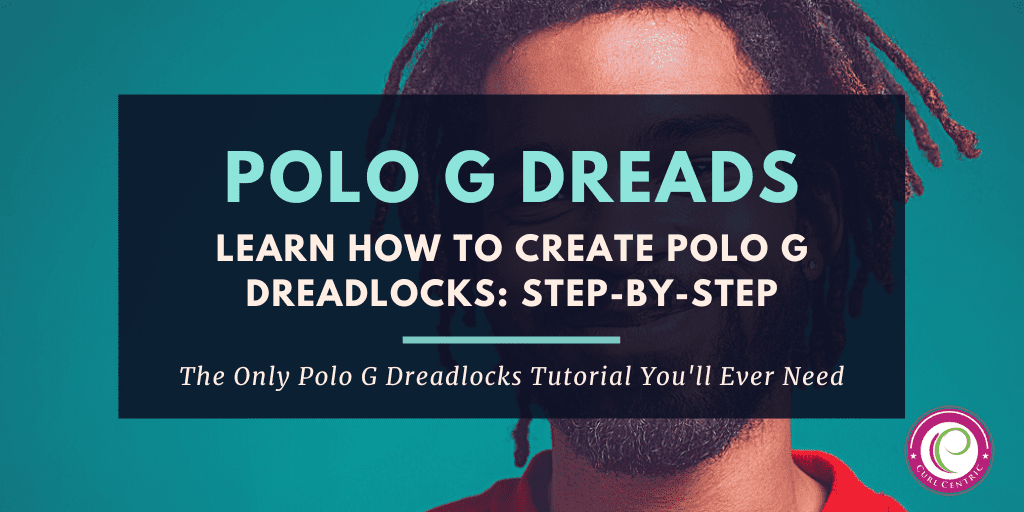 Looking for a new dread style to try out? Polo G dreads might be just what you're looking for! This style, made popular by the Chicago-born rapper, is perfect for anyone who wants a unique look that gets all eyes on you.
In this article, we will provide a detailed DIY tutorial and styling guide on how to do Polo G dreads. With step-by-step instructions, you'll have this style mastered in no time!
What Are Polo G Dreads?
Polo G dreads are a dreadlock style achieved by locking your natural hair and then wearing it in small twists. The style gets its name from American rapper Polo G, who popularized the look in recent years.
Polo G dreads are characterized by their put-together appearance.
These dread twists are also often styled in a half-up, half-down fashion, with half of the dreads pulled up into a ponytail. Other times, the dreads are styled in 4 or 5 large braids.
If you're looking for a dread style that is sure to turn heads, Polo G dreads are the way to go! Keep reading to learn how you can achieve this look at home with our step-by-step tutorial.
POLO G DREADLOCK JOURNEY** FREEFORM DREADS TO DREADS** | HOW TO GET DREADS LIKE POLO G
How Polo G Got His Dreads
Polo G started with freeform dreads, which are formed by not combing your hair and allowing it to dread naturally. After wearing freeform dreads for some time, he decided to get them maintained via twisting.
His natural dreadlocks grid is made up of medium-sized boxes. He then started to wear them in small twists and put half of them up in a ponytail for signature appeal.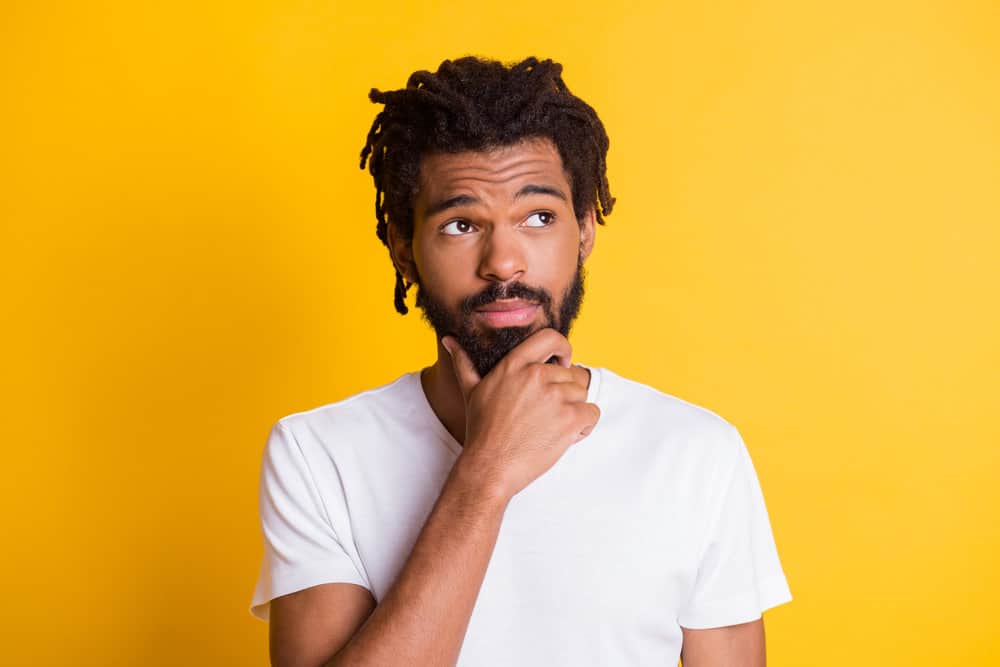 How to Do Polo G Dreads – Step by Step Tutorial
Though Polo G went through somewhat of a journey to arrive at his signature look, you don't have to. All you need to do is follow the instructions below!
I Tried Polo G's Hairstyle...💥 It's Actually Easy!
Step One: Shave the Sides of Your Hair Off
This step is optional, but we recommend it if you want the full Polo G effect. Shaving the sides of your head will create a stark contrast between your dreads and your scalp, which is striking to look at. It also enables you to cut your sides into a smooth fade.
Grab your clippers and get to work!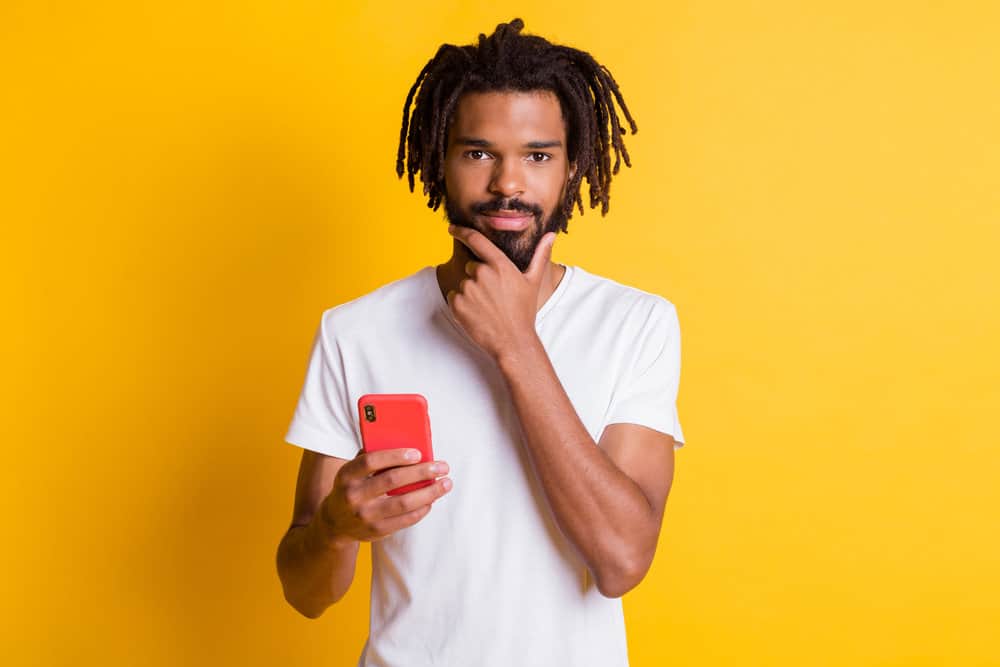 Step Two: Create Chin Length Dreads
If you already have chin-length dreads, you can skip this step. If not, you will need to create them. To do so, choose from three options:
Freeform locs: This loc type is achieved by not combing your hair and allowing it to dread naturally. Depending on your hair type and texture, this can take anywhere from weeks to months. The resulting free-form dreads may not look clean or uniform, but that's the beauty of them.
Traditional locs: Traditional locs look more manicured than freeform locs. They are created using one of many techniques, including two-strand twists, interlocking, backcombing, braids, crocheting, or the twist and rip method. Regardless of the method, be sure to part your hair in medium-sized boxes to get a look similar to Polo G's. It takes months to years for traditional locs to mature when done without extensions.
Loc Extensions: If you don't have the patience to wait for your hair to loc naturally and want a neat look, opt for loc extensions. These locs are created by crocheting human hair locs onto your own hair. These can be installed by a professional or at home using the crochet method. Here's a tutorial video to help you achieve the look at home. If you haven't done loc extensions on yourself, we recommend having a professional do them.
Loc Extension Tutorial (Crochet Method)
Step Three: Do your Twists
Now that you have chin-length locs, it's time to start twisting! To get Polo G's signature look, do the following:
Start at the front of your head and grab two dreads.
Begin twisting by repeatedly crossing one loc over the other.
Once you get to the ends of the locs, secure each twist with a rubber band.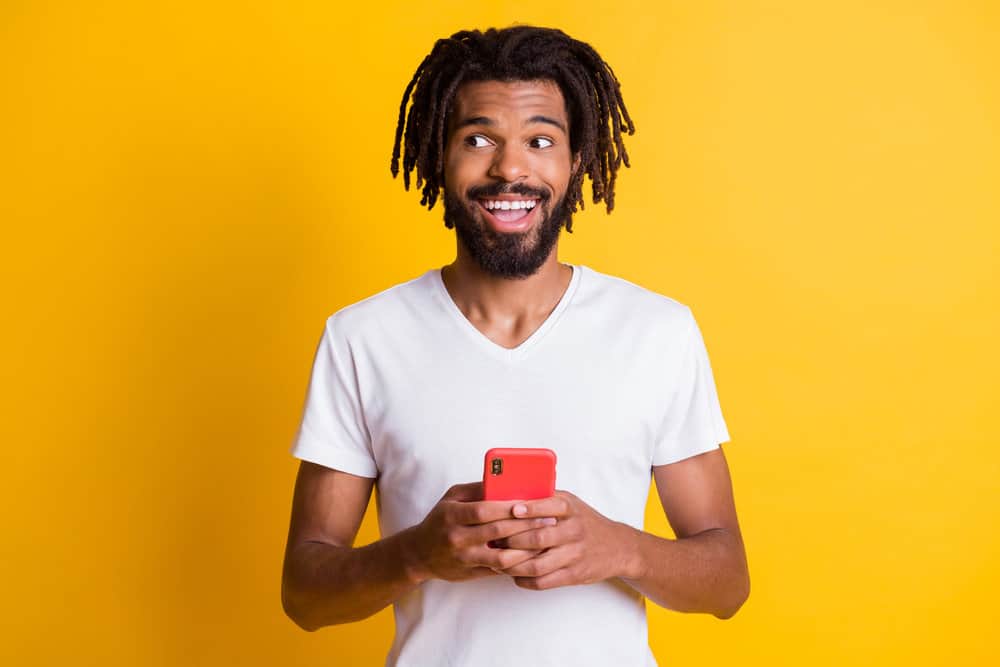 Step Four: Style the Twists
With your twists complete, you're ready to style! As we mentioned, Polo G often wears his dreads in a half-up, half-down style. Simply pull the top half of your twists up into a ponytail or bun and wrap an elastic around its base.
Sometimes, Polo G wears half of his twisted dreads in a high ponytail on one side of his head. You can do that as well.
If you like the big braid Polo G look, separate your dreads into 4 or 5 sections and secure each with a rubber band.
Starting with one of the sections, separate it into three sections and then three-strand plait it from roots to ends. Then put a rubberband at the end to keep it from unraveling. Repeat this for the other 3 or 4 sections.
Step Five: Finish the Style
To finish the look, you can add some gel or mousse along your edges to slick them down and make them look clean. To flatten the hairs along your edges, you can wrap a silk or satin scarf around them and leave it on for about 15 minutes. Throw on your favorite bandana for a little more swag, and you're all done!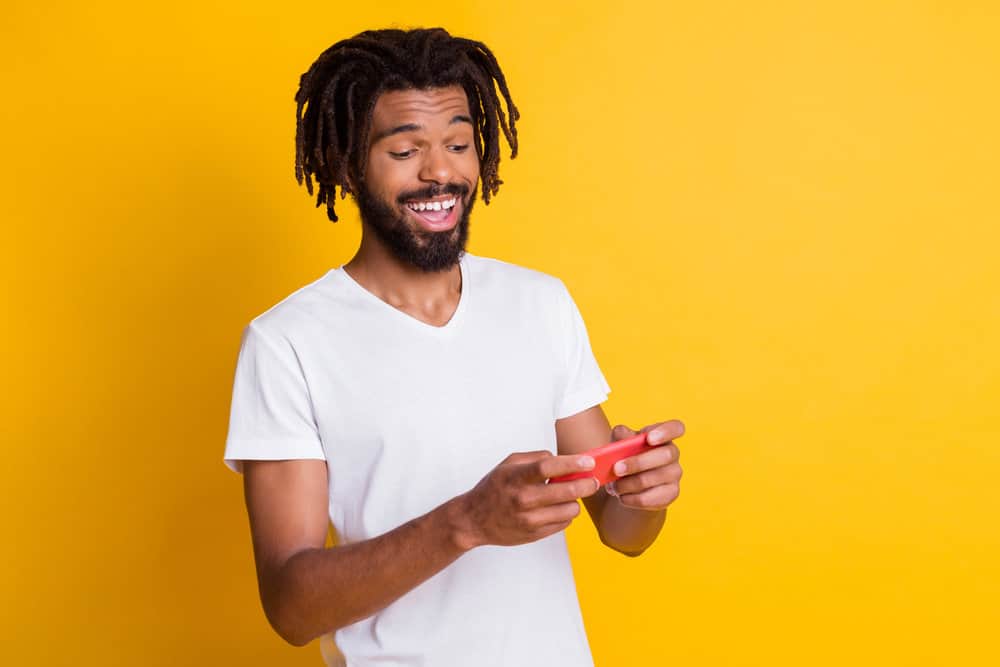 Dos and Don'ts of Dreads
If you've never had dreads or are having trouble with your current set, this section will be very helpful. In it, we'll tell you some things you should and shouldn't do with your Polo G dreads.
Do
Wash your dreads regularly with a deep cleansing shampoo. This will keep them clean and stave off buildup and musty odors.
Condition your locs regularly to promote hydration and prevent them from becoming brittle.
Use a loc cream or gel as needed to keep your locs looking crisp.
Wear a durag or silk scarf to bed for moisturized locs by morning.
Spray your locs with rose water whenever they feel dry.
Be careful how tight you wrap the elastics around your dreads when you put them up. If they are too tight, they can thin out your locs.
Oil your dreads and scalp regularly to keep them healthy.
Don't
Don't neglect your dreads. Take down your twists every couple of weeks so that they won't merge or begin growing mold from not being able to dry thoroughly.
Don't dye your dreads unless they are healthy and you know how to care for them afterward. Dying your dreads can damage them, making them dry and brittle.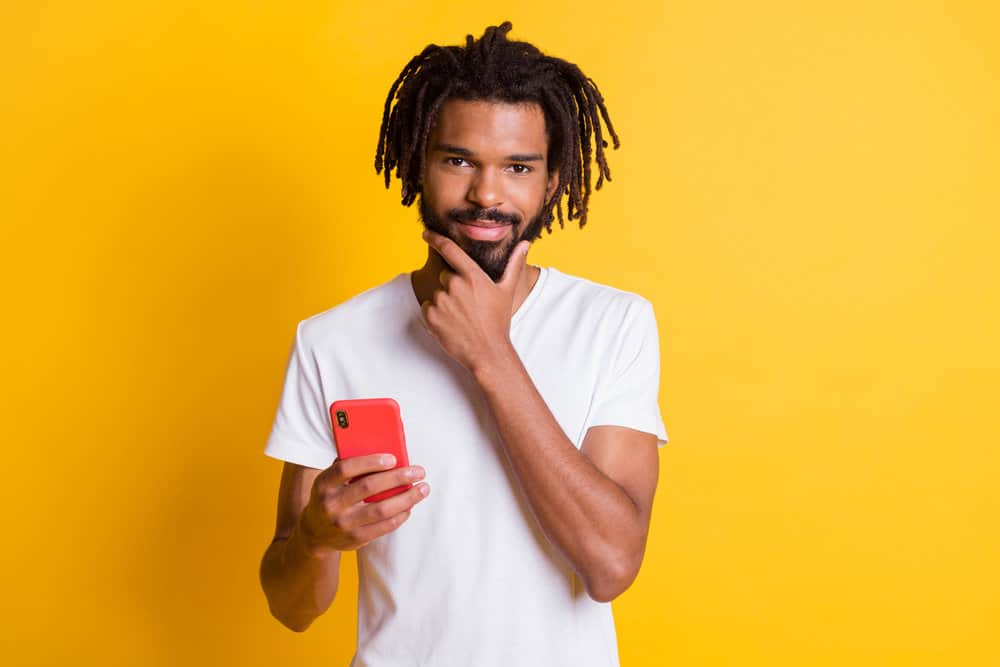 Pros and Cons of Dreads
Like anything else, there are pros and cons to having dreads. Weigh these carefully before you decide whether or not to loc your hair.
Pros
Dreads can be a very low-maintenance hairstyle. Once they are established, you don't have to do much to them other than wash, condition, and moisturize them regularly.
Dreads are a great way to protect your hair. Your hair will grow longer and healthier because its packed-in state protects the majority of your strands from outside manipulation.
Dreads are a statement in themselves.
Cons
Dreads act out when they're neglected. Without adequate care on a regular basis, they can become overly matted and difficult to manage.
There are many ways to ruin dreads, from failing to moisturize them to retwisting them incorrectly.
Polo G dreads are the ideal hairstyle for anyone looking for an out-of-the-box take on dreads. And now you know exactly how to get them. We hope you enjoyed this tutorial and styling guide, and we wish you the best of luck should you try out the style!