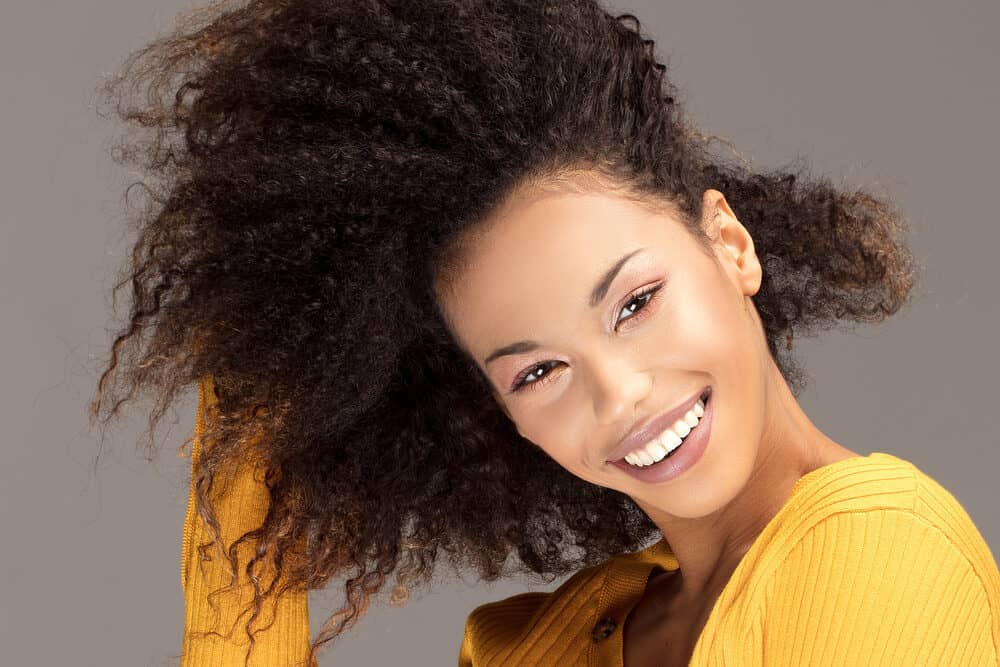 Have you ever tried a curly weave and then realized you don't know the first thing about blending your naturally curly hair with it? This is super common, given the wide variety of curly textures out there.
Blending natural hair with curly hair weave can be difficult, especially when your curl pattern is completely different from the hair extensions. But, using a few easy techniques, you can blend your hair in no time.
How To Blend Natural Hair With Curly Weave
How To: Blending Natural Hair With Curly Weave (Brazilian Deep Wave Curly)
Before we jump into how to blend your natural hair, it only makes sense to detail hair stretching techniques. After all, to get sleek curls without direct heat, you'll need to stretch your hair first.
Stretch Your Hair
If you're keen on preserving your natural hair texture (learn more), using heatless stretching methods or blow-drying with low heat is best. Here are some in-depth instructions on how to stretch your hair.
Stretch with Rubberbands
Start with washed, conditioned, and detangled hair.
Part your hair into 4 to 6 sections and put a rubber band around the roots of each section.
Add more rubber bands from the roots to the ends. The number of rubber bands you'll use will depend on how long your natural hair is. There should be no more than ½ inch of space between the rubber bands.
Allow the hair to air-dry overnight and take the rubber bands out in the morning.
Stretch with Braids
If you're not into using rubber bands, you can simply braid your hair to stretch it. To do so, you'd start with clean, conditioned, and detangled hair. Then you'd section your hair into 4 to 6 sections and braid each of them from roots to ends. When the braids are 100% dry, take them down.
Stretch with a Blow Dryer
Stretching your hair out with a blowdryer is by far the quickest stretching method. All it requires you to do is comb through your hair using a blowdryer with a comb attachment. Just make sure that you set the heat as low as possible and use a heat protectant before you get started.
How to Wrap Hair Around a Flexi Rod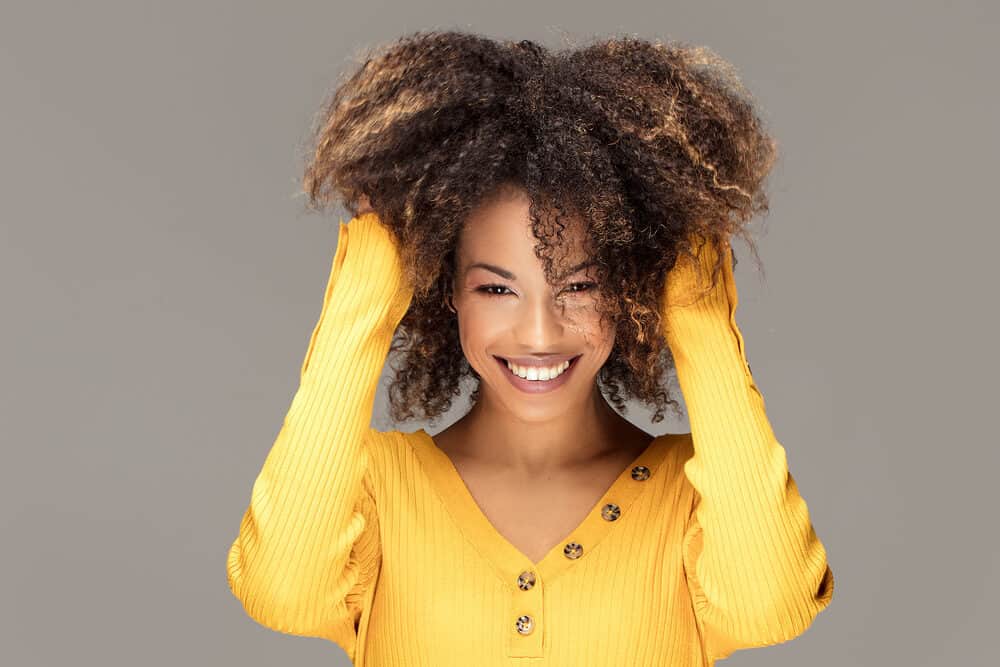 Most of the heatless methods in this article require you to wrap your hair around flexi rods, which is where many people go wrong. There's a very specific way you should wrap your hair around a flexi rod. Here's what you should do:
Thoroughly detangle your hair.
Add a little bit of mousse to your clean, stretched hair. If your hair is unstretched, be very generous with the mousse.
While holding a section of hair taut with one hand, place the flexi rod at your roots behind the section.
Begin wrapping the section of hair tightly around the rod, starting a few inches from the top of the rod.
When you run out of hair to wrap, fold the top and bottom of the rod inward.
Let the hair dry completely and then remove the flexi rods.
Now that you know how to stretch your hair and use flexi rods, you're ready to learn how to create curls for different curl types. We'll get into that below.
Blend Natural Hair with Loose Wave Weave
HOW TO BLEND YOUR LEAVE OUT WITH BODY WAVE HAIR | Dejah Janique
If you have type 3 or 4 hair and want to blend your hair with loose wave extensions, you'll need to stretch your hair out, like explained above, and then follow the below instructions:
Spray your hair lightly with a heat protectant spray. Make sure that you choose one that won't make your hair revert to its curly state. If water is the first ingredient, chances are it will cause your hair to revert.
Wrap a small section of hair loosely around a 2-inch curling wand and then release the curl after a few seconds.
Repeat the previous step for the rest of your natural hair.
Run your fingers through your natural hair and the weave to blend.
Watch this YouTube Video for a visual demonstration.
If you want to go heatless, you can apply mousse to large sections of hair and wrap them around super thick flexi rods. Once the hair is completely dry, it'll take on a curl pattern similar to the weave.
Blend Natural Hair with Type 3 Curly Weave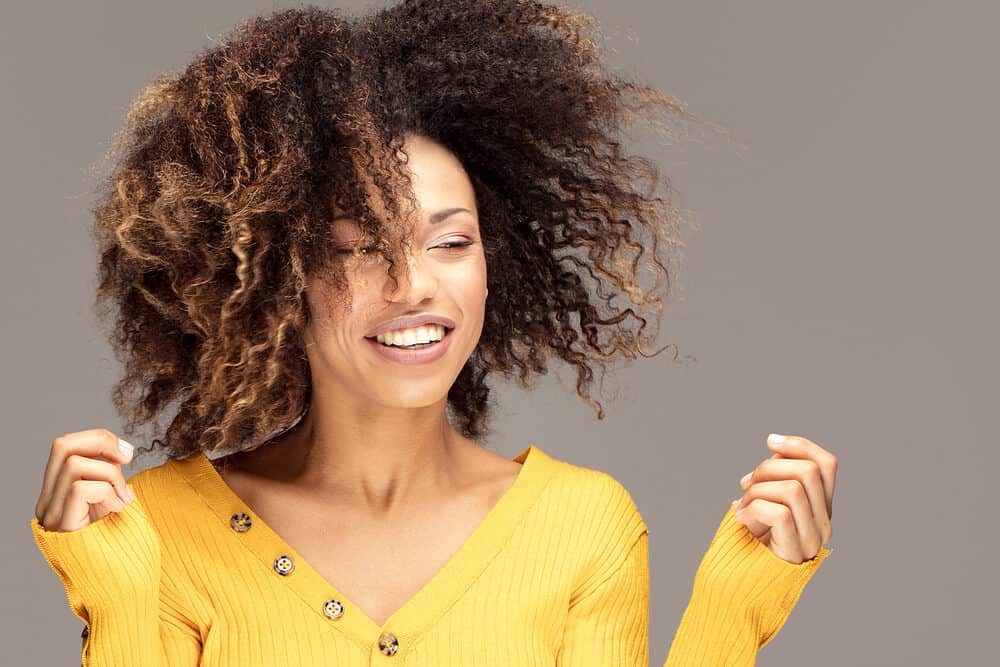 Type 3 curly weave has curls ranging from the size of sidewalk chalk to the size of a large Crayola marker. To blend your natural hair with type 3 curly weave, you can do so with or without heat. We'll outline both below:
Heatless Type 3 Curls
Apply mousse to a 1 to 2-inch section of hair.
Wrap the hair around a medium-sized flexi rod using the method described above.
Do the same for the rest of your leave out.
Wait for the hair to dry, and then remove the flexi rods.
Instead of using a comb to separate the curls, gently pull the curls apart with your fingers.
Take a minute or two to shape the curls so that they blend with the weave.
Curling Wand Curls
A curling wand is another option to consider. It's much quicker than the heatless method mentioned above. You should keep in mind that it can cause heat damage if the temperature is too high, you leave your hair wrapped around the wand too long, or you curl your leave-out too often. Keeping that in mind, here's how to do type 3 curls with a curling wand.
Take a medium-sized section of hair, spray it down with a heat protectant, and then wrap it around a 1-inch curling wand for a few seconds. Release the curl and move on to the next section. Once you've curled all of your leave out, separate and fluff the curls so that they'll blend with the extension hair.
Blend Natural Hair with Type 4 Coily or Kinky Weave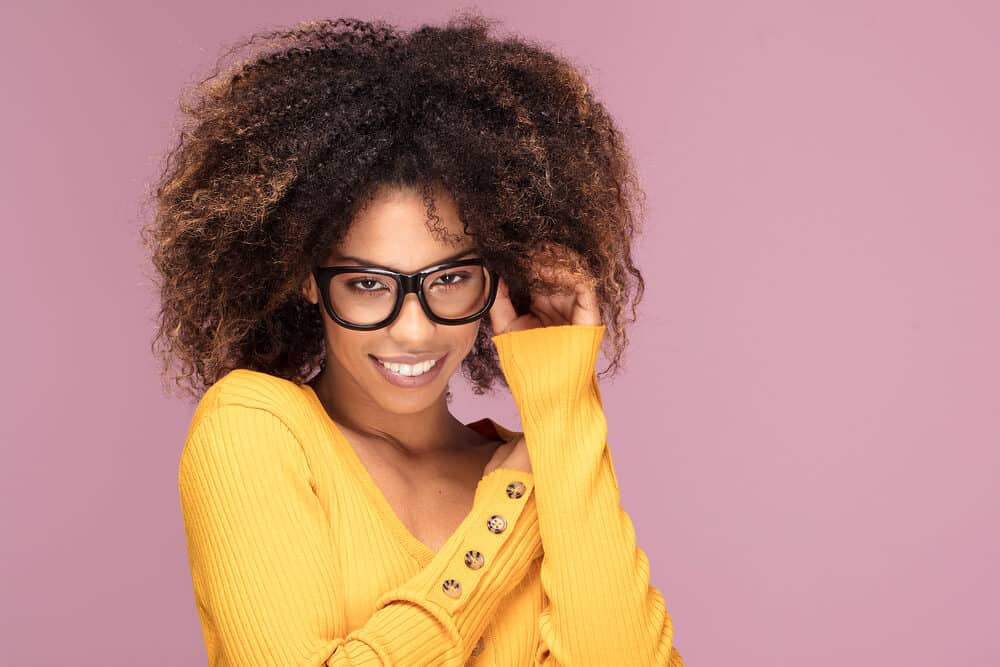 When it comes to blending your hair with a kinky curly weave, you've got a few options, from twist-outs to braid-outs to defining and stretching your natural curls. We'll outline these methods below:
Twist Out/ Braid Out for Kinky Weave
A twist out or braid out is best for blending all types of kinky weave. To do a twist out, part your leave out into small sections, apply a mousse or gel with a soft, flexible hold, and then twist or braid each section from roots to ends. When the hair is dry, gently unravel each braid. Separate further as necessary.
Define and Stretch Your Curls
Sometimes defining and stretching your curls is all you need to do to blend them with your kinky or coily weave. To do so, follow these steps:
Make sure your hair is clean and conditioned.
Apply a leave-in conditioner for more hydration.
Slather on some gel or styling cream and rake it through with your fingers. You can also smooth it through using a "praying hands" motion.
After your hair is dry, divide it into a few large sections and twist it loosely to stretch it out a bit.
Leave the hair twisted for a few hours, then unravel the twists and separate the curls to blend.
Note: If your weave has tiny coils, you can use a straw set or flexi rod set (with tiny flexi rods) to create coils in your natural hair.
Other Tips for Blending Natural Hair with Weave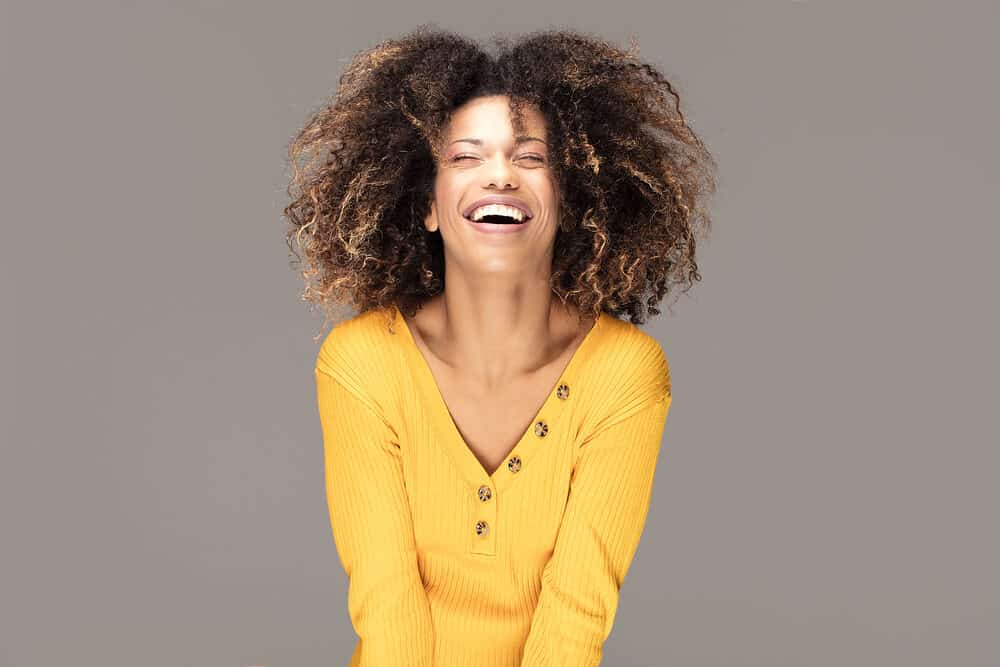 There are many ways to blend your natural hair with weave, but we don't have room to share them all. So, in addition to the above instructions and techniques, keep the following tips in mind:
Lay your edges down using an edge control if your weave is sleek – it'll help it blend better.
Twist or braid your natural hair with the extension hair. You'd be surprised at just how well the textures will blend naturally.
Ensure that your hair is adequately moisturized. If it's dry and brittle, it will be very difficult to style and blend.
We hope that this article has helped provide you with the information you need to blend your natural hair with your weave. Happy blending!