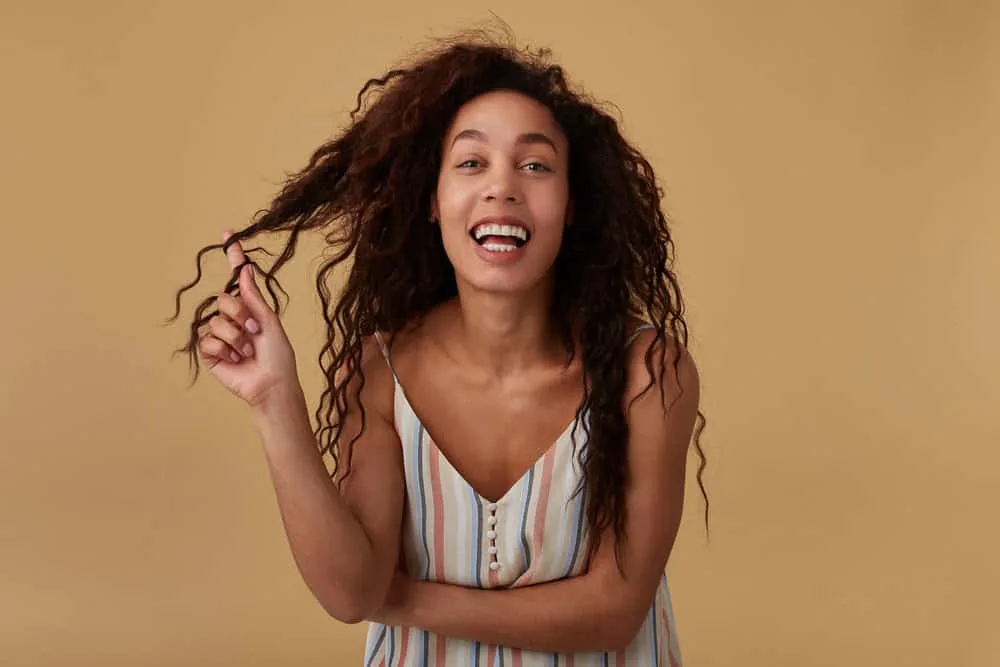 Bumped ends have widespread appeal. They look absolutely gorgeous with a variety of styles and can help to create volume and a feathered effect on silk presses, so it's no surprise that people all over want to know how to get their bumped ends right.
In this article, we'll teach you everything you need to know to get perfectly bumped ends.
This is How to Bump the Ends of Your Hair at Home
There's no single way to bump the ends of your hair – there are several. Whether your priority is limiting heat or maximizing the "bump," one of these popular methods is sure to float your boat!
Remember to start with freshly washed, conditioned, and blow-dried hair, regardless of your chosen method. Also, never forget your heat-protectant.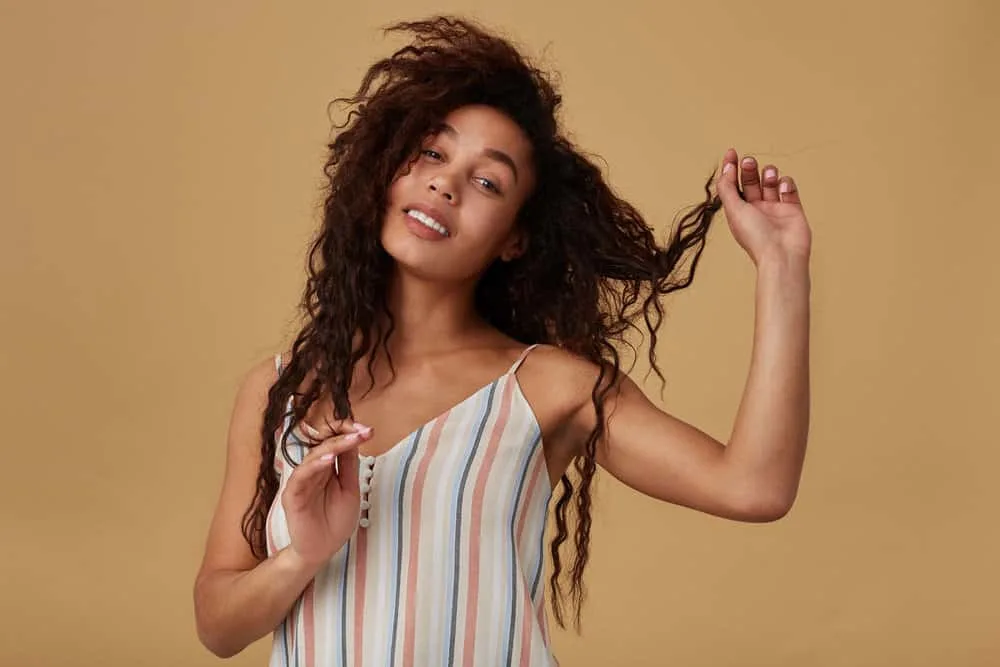 Flat Iron Bump
The flat iron method is the most used bumping method in salons because it's precise and versatile. To bump your hair with your flat iron (or straightening iron), this is what you need to do:
Part a small to medium-sized section of hair.
Run your flat iron down the section until you get about halfway.
Slowly curve your flat iron towards your face.
Run the flat iron down the remaining portion of the section.
If you're going for a retro look and want your bump to flip outwards, follow the same steps but turn your flat iron away from your face. Once you've bumped all the sections, comb out your hair with a wide-tooth comb.
To master this technique, you'll want to practice the 'flick of the wrist' and be consistent across all the sections. Start turning your wrist near the ends of your hair for a slight bump and near the mid-point for a big bump.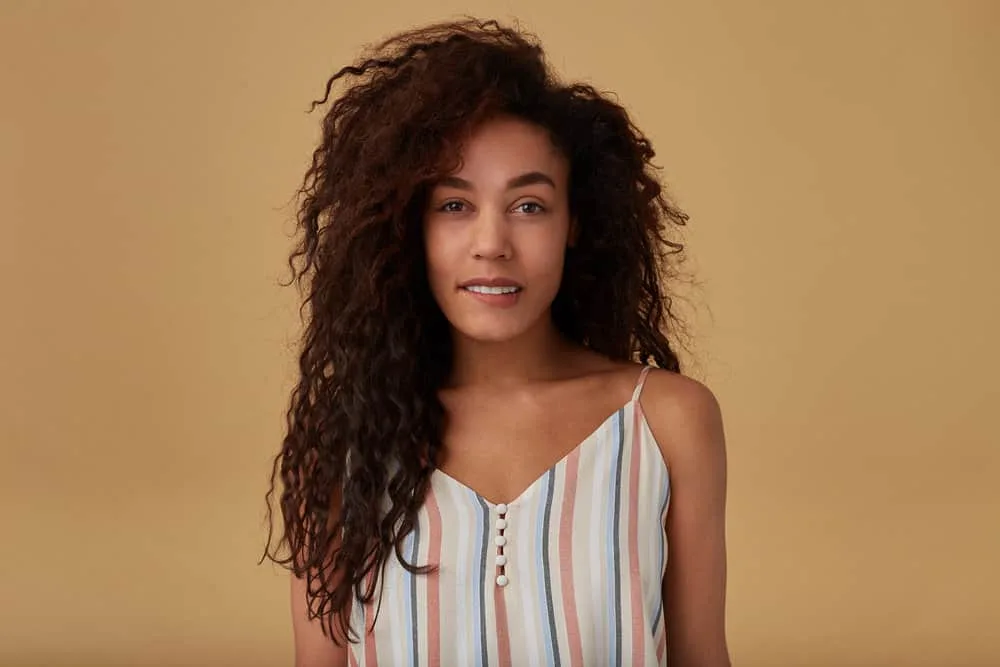 Curling Iron or Curling Wand Bump
Bumping your hair with a curling tool can be a little complicated, but it's also quick and great for reviving bumped ends once they begin to fall. Here's how to create bumps with a curling wand or curling iron.
Curling Wand
Start at the ends of your hair if you're using a curling wand (without a clamp). Simply wrap your ends around the barrel in the shape of a bump.
Be careful when using your hands to wrap your hair around the curling wand! Hold the tips of your hair as you wrap, and never touch the barrel itself.
Curling Iron
You can find curling irons everywhere (even your local drugstore), and it works just as well as the other two hair bumping methods. Curling irons have a clamp, which can aid you in wrapping the hair around the barrel.
To use the curling iron bumping method, here's what you'll do:
Starting at the roots of a small to medium section of hair, clamp the curling iron down.
Gently slide the curling iron down the section of hair until you're near the ends.
Twist your wrist and curling iron upwards and hold it for a few seconds.
Release the hair and hold the bumped ends in one hand for a few seconds so that it sets.
Allow the curled ends to fall and move to the next section.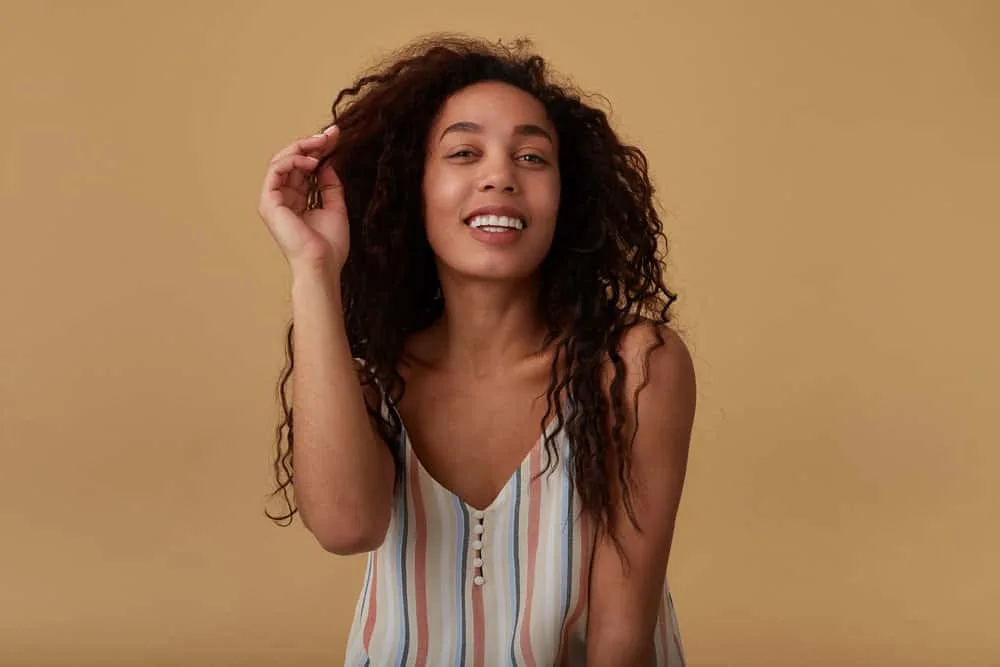 Roller Set Bump
A roller set is perfect for those who want a no-heat remedy. Just be aware that it takes several hours for your curls to set. Follow the below instructions for perfect roller set bumped ends.
Beginning with a medium to a large section of hair, line your roller up with the ends of your pre-straightened hair.
Roll the roller up to the roots of your hair, and then secure it in place.
Once you've rolled all your hair, you'll want to allow the rollers to sit in place for a few hours so the hair can take the curl.
If it's comfortable for you, feel free to let the rollers do their magic overnight while you rest.
Take the rollers out and gently comb your hair with a wide-tooth comb.
Dos and Don'ts of Bumping the Ends of Your Hair
The above instructions will give you a good start, but you may need a bit more help to get those ends perfectly bumped. That said, here are a few tips and tricks you can use to make the process easier and enhance your results.
Dos
Wrap your hair after bumping your ends. Wrapping your hair with a scarf or bonnet can help keep the defined curls in place. Always wrap your hair before heading to bed to avoid frizz, and opt for a satin or silk wrap when you can.
Choose the right flat iron. Everyone's hair is different, and hair styling tools are not always one size fits all! If your hair is chin-length or shorter, opt for a small flat iron.
Turn your tool (or wrap your hair) in the right direction. Just like we talked about earlier, moving your heating tool towards versus away from your face will change how your bumped ends come out. Going towards your face will give you a more 'classic' bump (think T-Boz's bangs). Turning your wrist away from your face will give you a pin-up look.
Use heat-resistant accessories. You may already know this, but it's so important to be as careful as possible when using heating tools! Wearing a pair of heat-resistant gloves can make all the difference when using a curling wand, for example.
Don'ts
Weigh your hair down with product. While it can be tempting to use all of your favorite styling products at once, doing so can weigh your hair down and cause your bumped ends to look greasy or clumped. Stick with a lightweight product with anti-frizz capabilities.
Hold your heating tool in place for long periods. Make sure to only hold your hair in place with your flat iron or curling tool for a few seconds. If you keep your hot tool on any section of hair for an extended period of time, you'll have no ends left to bump.
Take your rollers out too early. Being eager to take your rollers out is understandable, but it may ruin your hard work! The more time you give your hair to set in the curlers, the better.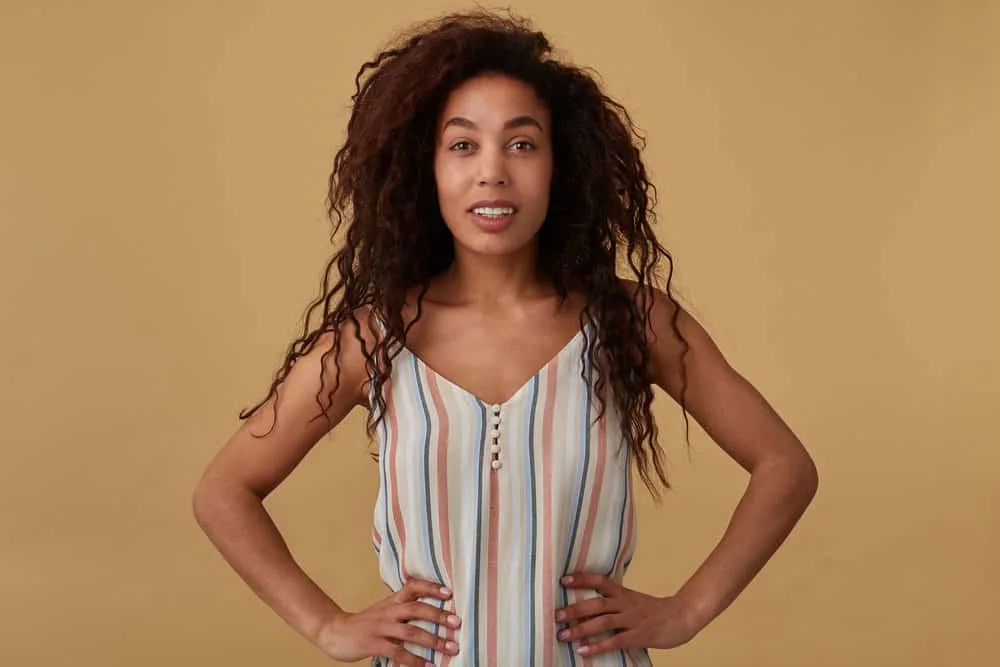 Are Bumped Ends Coming Back?
The answer is a resounding "yes!"
Bumped ends were all the rage in the 1990s and into the 2000s. Then many black women started exploring different options for blowouts and silk presses. Pin-straight ends seemed to dominate for a time.
Recently, trends have surfaced that prove even the youngest generations adore well-done bumped ends. Celebrities like Zendaya, J-Lo, and Kim Kardashian have all been seen rocking bumped ends this year.
Will Bumped Ends Look Good on Me?
Bumped ends are a great way to frame your face, regardless of your face shape. They can serve as an especially gorgeous finishing touch to manes that have:
Layers
Trimmed ends
Blunt or asymmetrical cuts
Highlights
You can also make the most out of your bumped ends by pairing them with other looks. Try a half-up, half-down style the next time you sport bumped ends to bump your style to the next level.
No matter who you are or how your hair looks, bumped ends are a classic and universal way to finish off your hairstyle in a big way. Use them to your advantage to instantly make any hairstyle classier.
Whether your look is inspired by 90s icons or your most current faves, we're sure you can master bumped ends with the information shared in this article. Good luck!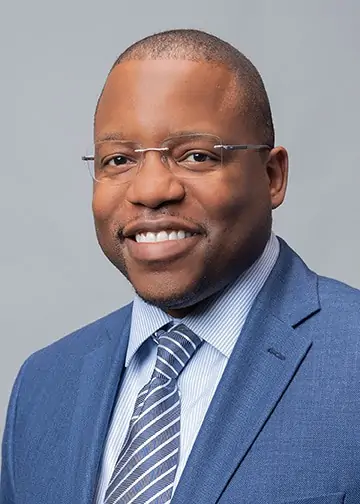 Kenneth Byrd holds a BS in Accounting and Management Information Systems and an MBA from the University of Alabama at Birmingham. With over 15 years of experience, Kenneth has been dedicated to hair care since 2008, when he co-founded Curl Centric® and Natural Hair Box alongside his wife. As a team, they promote healthy hair care practices through their comprehensive platform, Curl Centric. Curl Centric is a website operated by a husband and wife team that encourages healthy hair care. At Curl Centric, we aim to help our readers take control of their hair care journey and make good decisions about products, hairstyles, and maintenance techniques. We also have strict editorial integrity; here's an explanation of our editorial guidelines and how we make money.