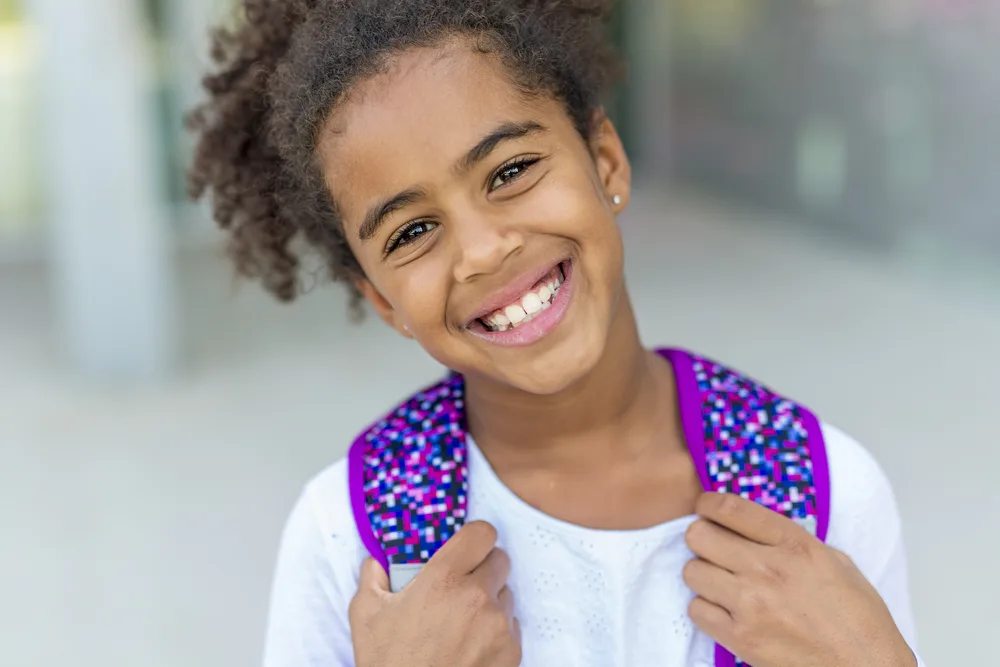 Finding hairstyles that work for both you and your seven-year-old can be a challenge, and that means it's easy to fall back on the same two or three basic hairstyles. If you're ready to shake things up and add a few more looks to your repertoire, you've clicked on the right article!
Today, we're going to walk you through some examples of hairstyles that are perfect for your seven-year-old to try. So what are you waiting for? Keep reading to find you and your little one's next favorite 'do!
Easy 7 Year Old Black Girl Hairstyles
When it comes to styling a 7-year-old black girl's hair, the focus should be on protective, easy-to-manage styles that allow her to enjoy her playful activities while also looking adorable. From braids to cute buns and even free-flowing natural curls, there are several hairstyles that fit the bill.
In the next section, we'll share a collection of easy-to-create hairstyles that are not only stylish and protective but also celebrate the beauty of her natural hair.
1. Space Bun Half Updo
HALF UP HALF DOWN SPACE BUNS on Natural Hair/3c/4a/4b🤍
You could say that our first look is out of this world! Space buns are essentially double buns positioned on both sides of your little one's hair. While space buns are cute on their own, they look even better when you pair them with a half updo to create a hard and soft element so your child's hair is perfectly balanced.
To achieve this style, create a part that separates your seven-year-old's hair into a top and bottom section. Pull the top section of her hair into two high ponytails on either side of her head.
Spritz the bottom section of hair with warm water and apply a little gel or curl-defining product. Use your fingers or a wide tooth comb to ensure it's evenly distributed.
Have you decided to give this sensational look a try? Here's a video that'll teach you how to get your space bun half updo just right.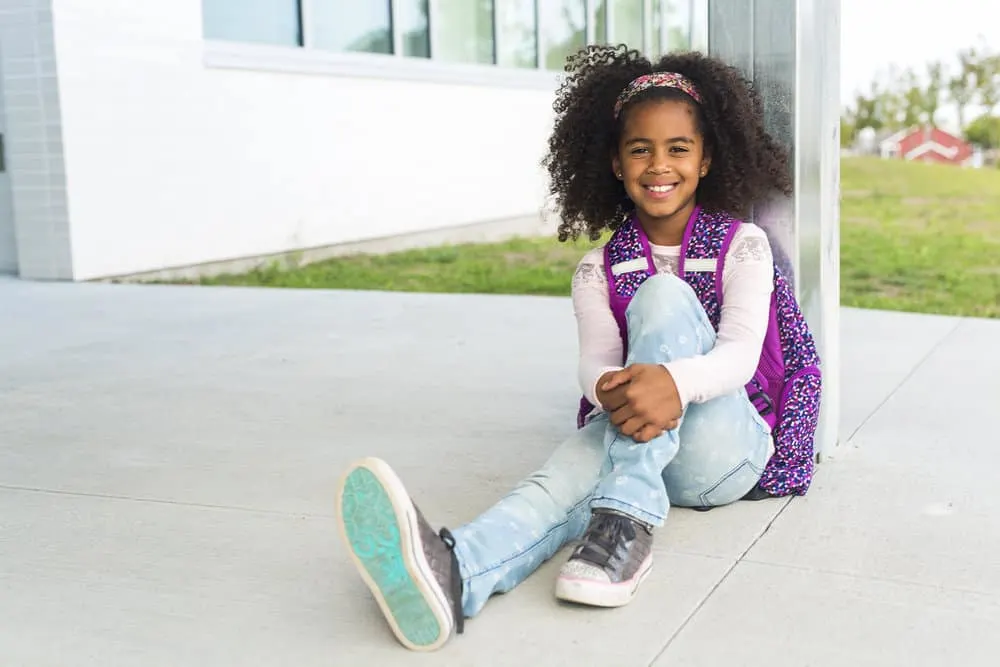 2. Three-Part Jumbo Braids
3 PART, 3 JUMBO BRAIDS : CUTE & SIMPLE HAIRSTYLES FOR KIDS | OMABELLETV
Hairstyles don't have to be complicated to look amazing, and our next style is proof! This adorable kid-approved hairstyle is perfect for those hectic mornings when you're short on time.
Keep in mind that the fullness and length of your child's hair will dramatically affect how the braids look. If you want them to look full and voluminous, you can add a small amount of braiding hair to the braids.
In addition to making the braids look better, the extensions will increase their lifespan. For comparison, jumbo braids without extensions last for about three or four days.
But by adding braiding hair into the style, you can extend that to three or four weeks! Ready to try it out? Watch this video tutorial to learn how you can master this adorable look.
3. Top Knot Bun
How to do : Top Knot Bun with cheap braiding hair | kids hairstyle 😍
Does your little one have a special event coming up? Whether it's a dance recital or class pictures, you may occasionally need a more formal look, and that's where this stylish top knot bun comes in.
Want to try this ultra-glamorous look out for yourself?
First, pull your child's hair into a sleek, high ponytail. Attach a weft of hair extensions to the base of a ponytail, and secure it with a hair tie.
Break the extensions into two sections. Wrap one-half around your seven-year-old's natural hair and twist it around itself to form a knot.
Then, wrap the remaining extensions around the bun to help hide the hair tie and ensure that your little one's top knot doesn't budge. You can either end there or add some hair jewelry, like the creator in this video did, to make it even more glam.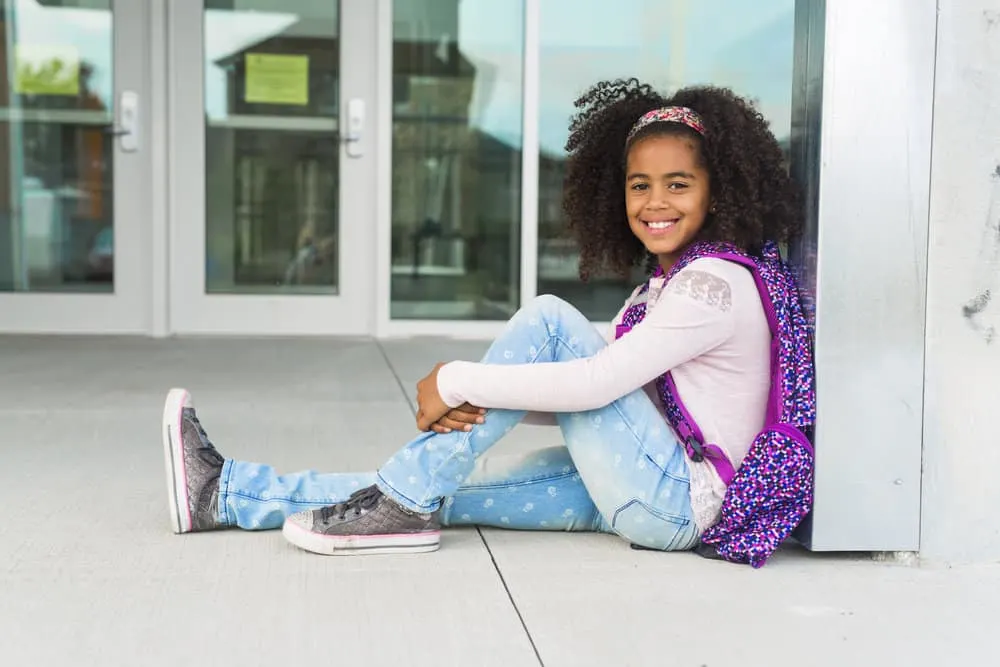 4. Bubble Ponytails
Pinterest Inspired Bubble Ponytail's | Kids Natural Hairstyles
Sometimes, a simple hack can make all the difference. This look uses rubber bands to create fun bubbles down the length of your seven-year-old's ponytail. And despite being such an intricate-looking style, this look will only take a few minutes to pull off!
Simply part your child's hair into square-shaped sections. Then, tie a rubber band around each one to create a small, tight ponytail. Move an inch or so down from your initial rubber band and apply a second one.
Keep moving down the ponytail until you've reached the end.
After adding all your rubber bands, gently slide each one up a tiny bit to fluff the hair up and form a bubble. Repeat the process on the rest of the sections, and voila! The bubble ponytails are complete.
This video will walk you through everything else you could possibly need to know.
5. Wash and Go
When it comes to easy hairstyles, wash-and-go's are unmatched! This black girl-friendly style is one of the easiest hairstyles for you to master, even if you're a complete beginner! As the name suggests, wash-and-go's are a wash-day hairstyle.
After shampooing and conditioning your little one's hair, apply a nourishing leave-in conditioner. Once the product has time to absorb, follow up with an alcohol-free gel to add shine and definition.
Then, the only thing left to do is dry their hair! You can let their hair air dry for a no-muss, no-fuss look. If you're in a rush, use a blow dryer to help speed things along.
Just be careful, as the high-pressure air can disrupt curl formation.
To preserve your child's curls, it's better to use a blow dryer with a diffuser attached. This video demo will turn you into a wash-and-go pro!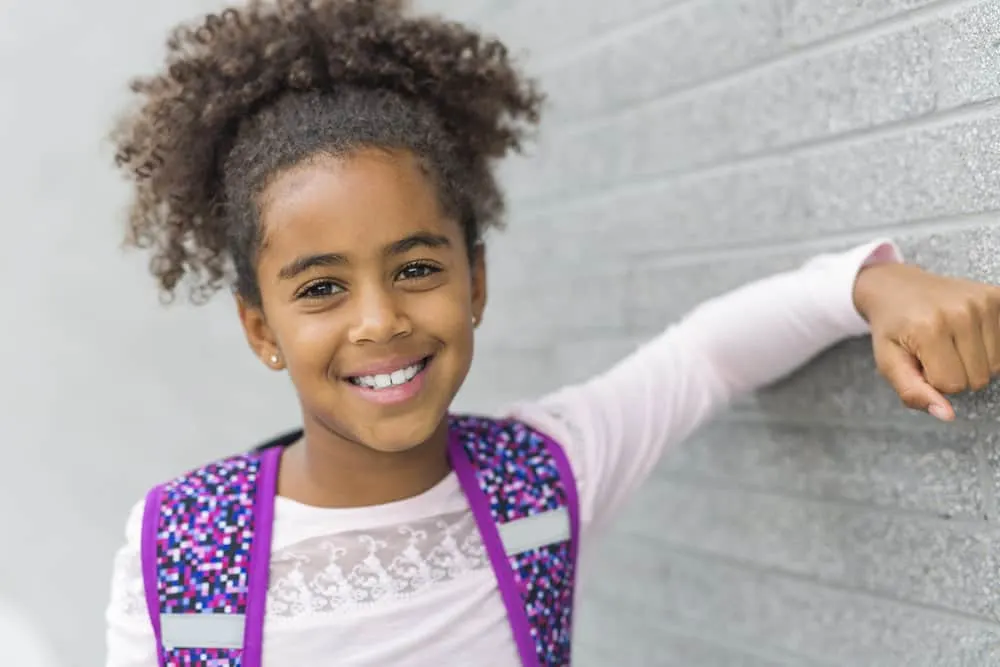 6. Ponytail with Comb Twists
4 Day Cute Hairstyle | Cute Girls Hairstyles
Our next style is proof that you don't have to reinvent the wheel to get a great hairstyle. It combines neat, coil-shaped curls with a simple ponytail.
While this sounds incredibly simple, the mixture of shapes and textures will create a kid-friendly 'do as pretty as a picture. Comb twists look similar to finger coils but are done with a fine-tooth comb rather than your fingers.
The key to this look is getting the proper technique.
That's all the difference between stringy, frizzy curls and perfectly defined coils! The good news is that there are a ton of tutorials (including this one) that walk you through the process.
7. TWA
4 QUICK & EASY TWA STYLES | Black Girl Hair | 9 month Length Check Update | Raina
Sometimes the simplest hairstyle is the best, and it doesn't get any more simple than a TWA. A TWA stands for teeny weeny afro and is an excellent way to show off their natural kinks and coils.
Additionally, the short length makes this cut exceptionally manageable, so you won't have to fight your way through knots and tangles. Styling a TWA is super simple and should only take a few minutes out of your early morning routine.
Simply apply a leave-in conditioner to damp, freshly washed hair. Then, follow it up with your favorite hair gel. Don't think that the super short length means that your child's hair will look dull or too mature.
As this creator proves, there are a ton of fun and exciting ways to style a TWA. You'll just have to get creative with the hair accessories!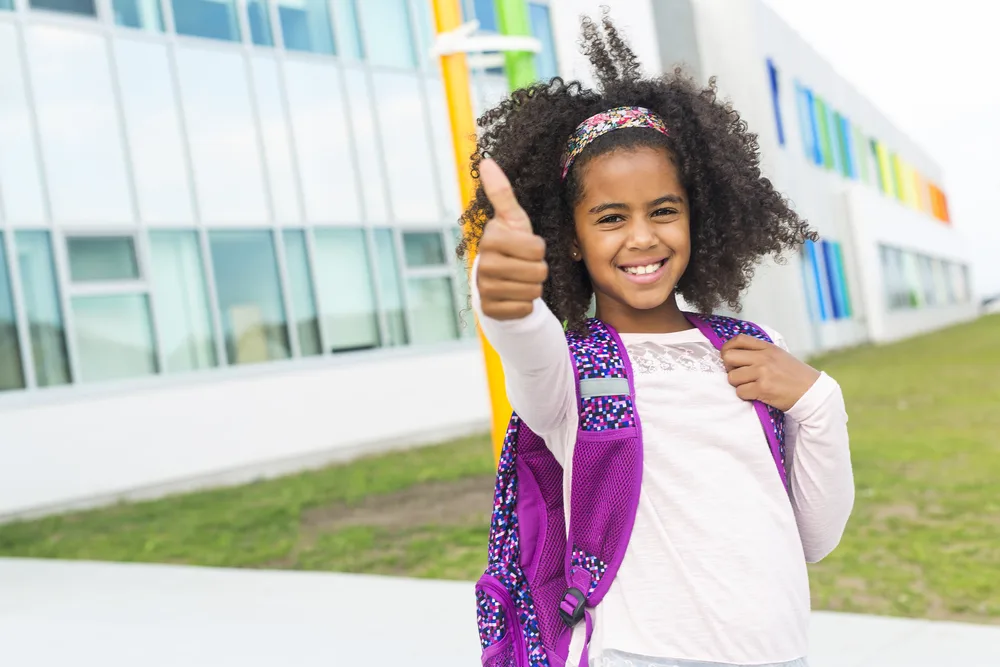 8. Cubic Twists
Cubic Twist | Kids Natural Hairstyle
Our next look is a classic, and there's a good reason why! Cubic twists are one of the quintessential black girl hairstyles due to their ease and wearability. Want to know how to create this iconic look?
The first step to getting cubic twists is to part your little one's hair into multiple sections. You can either keep things simple with the parting or take the chance to show off your creativity.
Try creating a geometric design or throwing in some unexpected shapes, like a heart!
After you finish making your sections, tie a rubber band around each one to hold it in place. Detangle one of the ponytails and divide it into two equal sections.
Twist each half from root to end, then twist each half into one larger twist. Do you wish you had some more information? Take a look at this helpful video demo.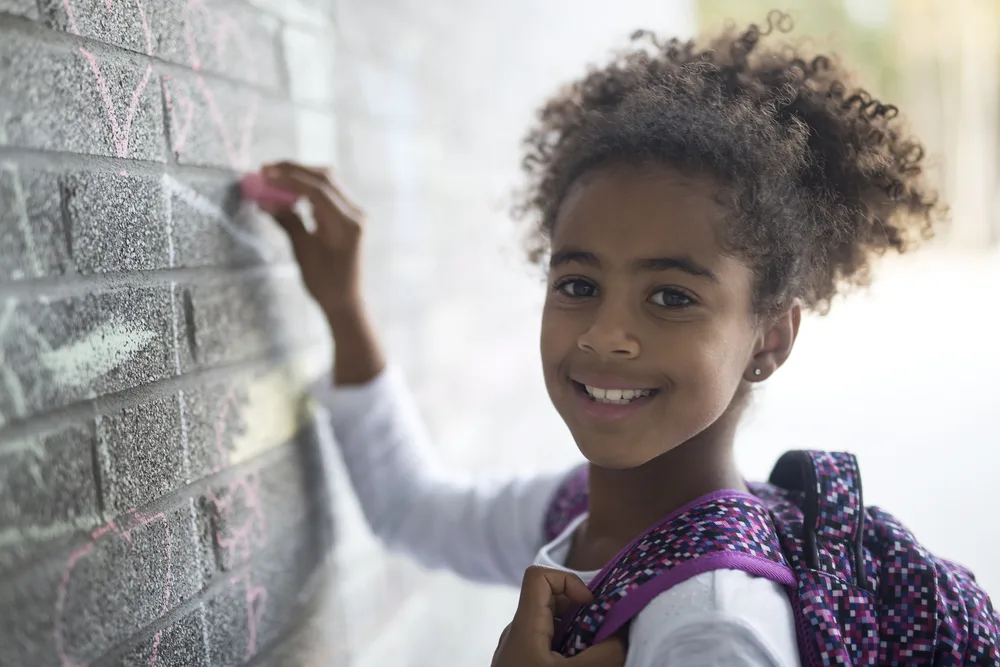 9. Braided Updo
Quick Cute 10 Minute Hairstyle | Kid Hairstyles for Girls
This classic 'do is perfect for a girl always on the go. Like other updos, this style keeps your little one's hair out of their face so it doesn't get in the way while they're running around. And that isn't even the best part!
In addition to being practical, this hairstyle is ultra cute. Do you want to know how to make it?
Start by separating your seven-year-old's hair into four equal sections and braid each one straight down. Wrap the back two braids around each other to create two separate buns.
Take one of the front braids and wrap them around the closest bun.
Slide a bobby pin or two into the base to keep everything secure. Repeat the process on the opposite side. Then, add large pink bows to each section to give the look an extra touch of glam. Need more help?
Watch this tutorial to see how you can create the perfect braided updo!
10. Afro Puff Mohawk
How to do Afro Puffs Mohawk on Short 4C Natural Hair!!! Quick & Easy!!|Mona B.
Looking for something a little funkier? Whether you have a little fashionista on your hands or just want to try something more playful, this next look is sure to take your breath away.
An afro puff mohawk is a fun, youthful take on the traditional rock and roll style. It's also super simple to create! Brush all of your little one's hair toward the center of their hair. Then, break the hair up into three or more equal sections.
Gather each section into a ponytail, and use your fingers to fluff the afro puffs. The key to getting this style just right is to make the sides super sleek to give the illusion of short sides and give this look the characteristic mohawk shape.
An afro puff mohawk is an excellent way to show off your toddler's wild and spunky personality. As you can see in this tutorial, they only take a few minutes to create!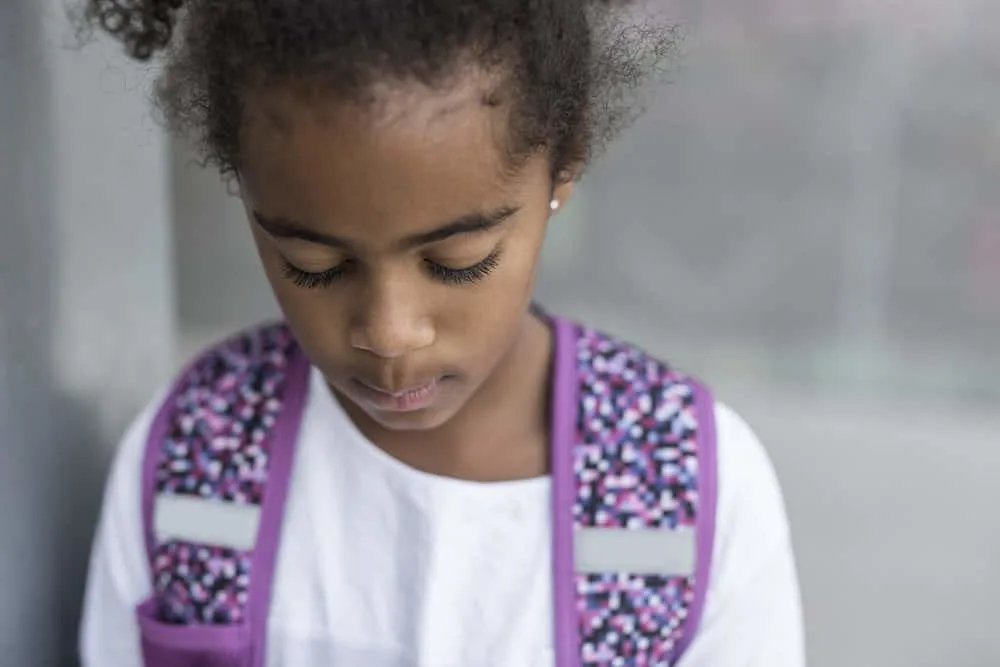 11. Fulani Braids
BACK TO SCHOOL FULANI BRAIDS FOR KIDS EASY TUTORIAL BEGINNER FRIENDLY 2018-2019
Fulani braids are the way to go if you're looking for a hairstyle with some serious staying power. They are a popular braided hairstyle inspired by traditional African tribal braids.
Aside from having a ton of historical value, they look gorgeous! In addition to being absolutely beautiful, this style is great for moms who are chronically short on time.
With proper care, your little one will be able to wear her braids for up to five weeks at a time. That means your daily styling will fly by!
Fulani braids look great on their own, but we think they look even better with a few beads added to the ends. But don't take our word for it! As you can see in this tutorial, Fulani braids make the perfect back-to-school hairstyle.
12. Twist-Out
Once you get the hang of our next look, you'll wonder why you didn't try it sooner. Twist-outs are one of the easiest hairstyles to learn. All you have to do is part the hair into neat even sections.
Split each section in half and twist the hair until you reach the ends.
Then, add a hair tie to prevent it from coming unraveled. Let your little one rock her twists for a while to give the hair plenty of time to dry. When you're ready, spread a little oil or serum onto your fingertips.
Carefully unravel the twists until you've finished each one. Next, use a pick or wide tooth comb to break apart the curls and fluff up their hair.
You can either stop there and let your seven-year-old rock her new curls, or you can throw their hair into an adorable ponytail, updo, or half updo. Ready to try it for yourself? You can check out this video for more twist-out styling tips and tricks.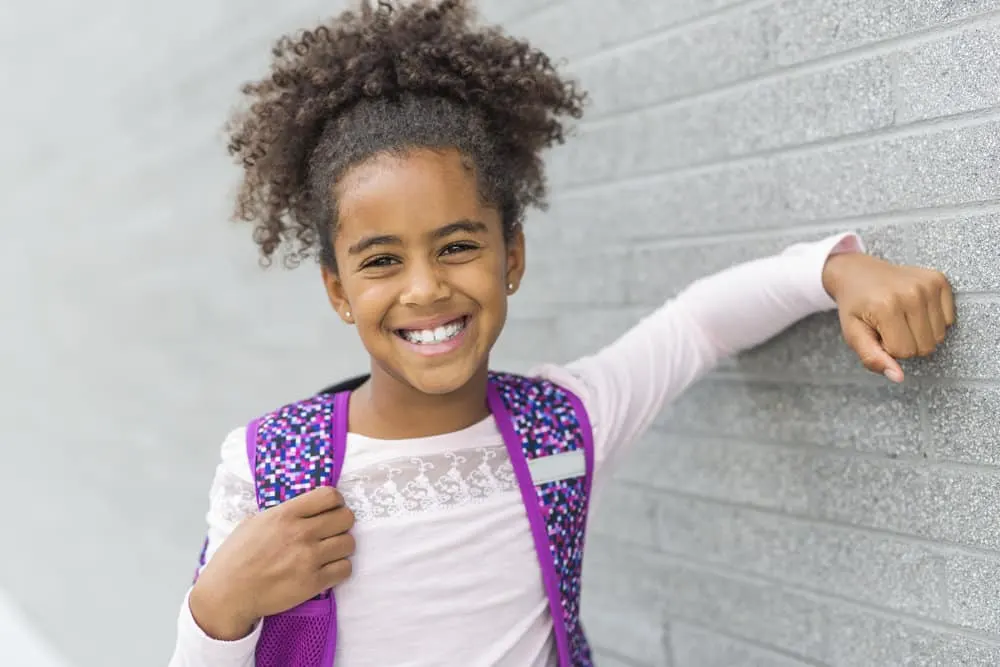 13. Flat Twists with a High Puff
4 FLAT-TWISTS INTO HIGH PUFF! | Natural Hair | AbbieCurls
Do you wish cornrows were easier to braid? If so, you might want to check out their more accessible–but just as adorable–alternative. Flat twists are precisely what they sound like. They are traditional two-strand twists.
But instead of hanging loose, flat twists are done close to the scalp, making them much more practical and creating a more detailed design. To make flat twists, divide your child's hair into an upper and lower section.
Starting with the top half, make a few vertical parts and twist the hair back. As you twist, continually feed in new strands to keep the twists flat.
When you reach the end of the section, braid the remaining hair straight down.
When you finish, gather the ends of the twists and the lower section into a ponytail. Fluff up their curls, and you're finished! Want to glam the twists up a little more? Try adding gold accent pieces like this gifted creator did.
14. Stitch Braids
Kids Stitch Braids| Beading Tutorial| Dopeaxxpana
Cornrows are a fantastic style on their own, but embellishing them can enhance their appeal and make them even more charming. On the surface, stitch braids are nearly identical to cornrows, but instead of having straight parts, stitch braids have horizontal lines added to them.
The lines add more interest to the braids and give them a sharp, geometric quality.
Once you get the hang of things, they aren't much more challenging than braiding cornrows. The only difference is that you'll make horizontal parts as you make your way down the braid.
Your seven-year-old will love how unique and eye-catching these stitch braids are. If this sounds like the right style for your little one, check out this helpful video demo for more info.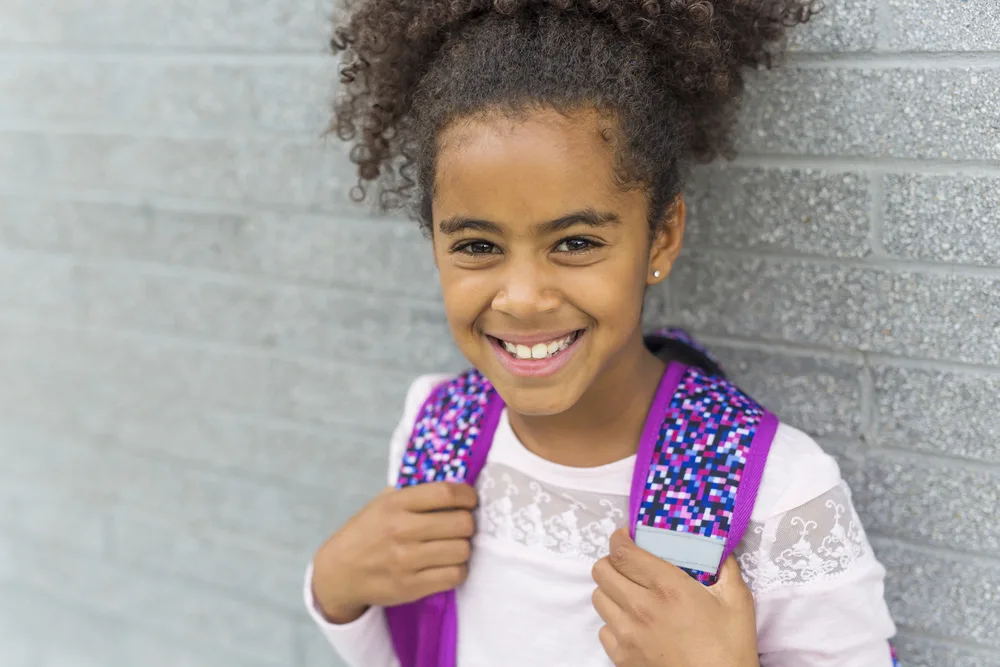 15. Bantu Knots
I tried this 30 mins Pinterest Cute Bantu Knot on Natural Hair. Hairstyle for Kids with Short Hair.
Bantu knots are essentially mini buns shaped like spiral knots. They originated amongst the Zulu people of southern Africa and are an incredibly chic and practical style. The best thing about Bantu knots is that they give you two great-looking hairstyles in one.
After your seven-year-old is done rocking their knots, you can unravel them and reveal the soft, juicy curls they create. To create Bantu knots, part your child's hair into multiple sections.
Twist each section from root to end and wrap it around itself to form a knot. You can either tuck the ends underneath the knot to secure it or add a bobby pin or two.
The parting is just as crucial as the buns themselves, so make sure you take your time getting everything just right. Watch this helpful tutorial to learn more about this fantastic style!
16. Half-Up, Half-Down Afro Puffs
HOW TO: Easy Natural Hairstyle | Double Curly Puffs!
All these afro puffs require are a couple of small, simple ponytails, but it somehow manages to look absolutely stunning! And it's one of the most accessible entries on this list! Simply section her hair from the middle of one ear to the other.
Part the front section straight down the middle to create two halves on either side of her head. Gather each half into a ponytail and use your fingers to fluff them.
Once you've completed the front, the back will be a piece of cake! Simply mist it with warm water and apply a leave-in conditioner. Follow it up with a generous amount of gel or curl-defining cream.
Pool the hair into your palms, and clench your hands into a loose fist.
That will encourage curl definition and help ensure your little one's curls pop! We get that not everyone can learn by reading, so here's a video tutorial that breaks down all the info you'll need for this great-looking style.
That concludes our list of easy hairstyles for a seven-year-old black girl. The good thing is that there are a ton of different options. Although some may be tricky at first, you'll eventually get the hang of things.
Just find a few easy-to-understand tutorials and get in practice when you can.
After a while, you'll become a bona fide pro! We hope that one (or more) of the looks we've gone over today is precisely what you were looking for to take your 7-year-old's hair to the next level!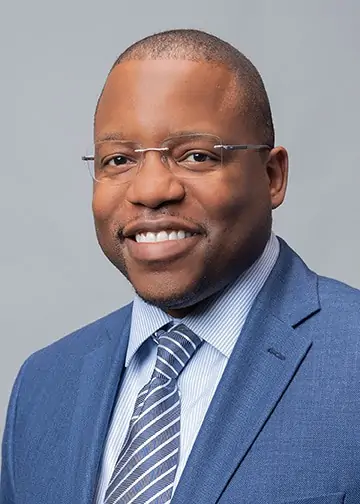 Kenneth Byrd holds a BS in Accounting and Management Information Systems and an MBA from the University of Alabama at Birmingham. With over 15 years of experience, Kenneth has been dedicated to hair care since 2008, when he co-founded Curl Centric® and Natural Hair Box alongside his wife. As a team, they promote healthy hair care practices through their comprehensive platform, Curl Centric. Curl Centric is a website operated by a husband and wife team that encourages healthy hair care. At Curl Centric, we aim to help our readers take control of their hair care journey and make good decisions about products, hairstyles, and maintenance techniques. We also have strict editorial integrity; here's an explanation of our editorial guidelines and how we make money.