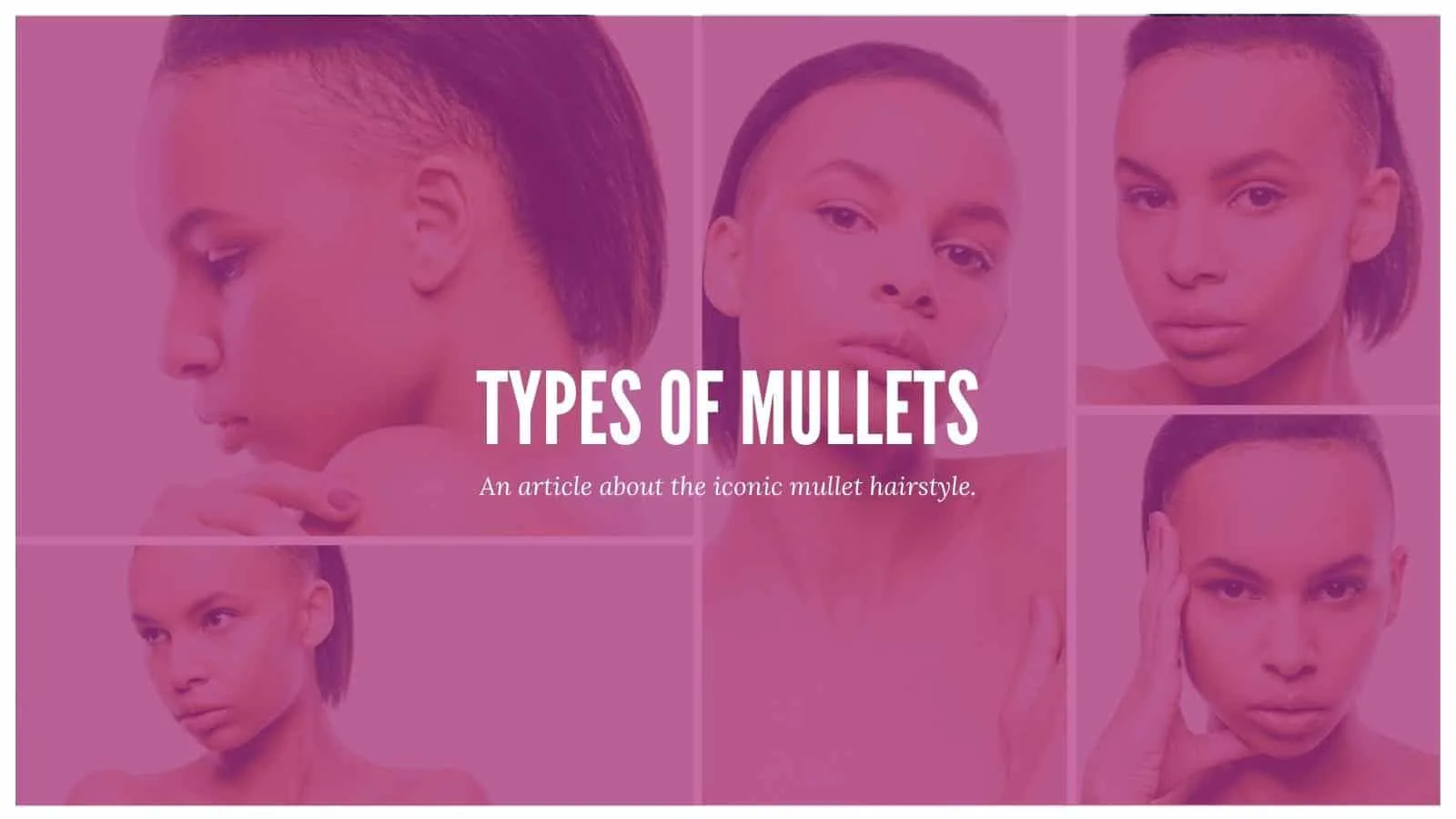 Straight and short, or wavy and long, mullets are one of the most controversial haircuts that have ever existed. So it's not a surprise that the "business in the front, party in the back" hairstyle has recently skyrocketed in popularity.
However, a lot of people may be surprised to find out that there's more than one way to rock a mullet. In fact, there are dozens of different iterations of this iconic 'do! If you've come here searching for inspiration, you're in luck! In this article, we'll highlight some of the various takes on a classic mullet haircut.
Types of Mullets
This article dives into the resurgence of mullet hairstyles, exploring various styles suitable for different hair types and lengths. Highlighting modern twists on traditional looks like the curly mullet haircut and the flat top mullet, it guides you through the hottest hair trends of the year.
Discover unique variations like the permed mullet and the mullet fade, providing a cool hairstyle whether you have kinky, curly, wavy, or straight hair. The piece rounds off with a sneak peek at the future of mullet hairstyles, ensuring you stay ahead of the curve.
1. Two-Block Mullet
ทรงผม Two Block x Mullet | HRBB
We'd like to start off our list of mullets with one of the freshest takes on the style. A two-block mullet seamlessly combines elements of a mullet with a Korean two-block haircut.
Like regular two-block haircuts, this style features a closely-cropped back and sides paired with longer hair on top. The longer top section is typically cut in two layers, with the bottom layer kept shorter than the top layer to create a "block" effect.
This creates a distinct contrast between the shorter sides and longer top and gives the style its signature look. This version of the mullet is a bit more conservative, making it perfect for guys who prefer a more traditional look.
There are a ton of different ways to wear a two-block mullet, ranging from casual and messy to sleek and professional. Are you sold yet? Watch this video tutorial to learn more.
2. Textured Mullet
Textured Mullet Haircut | New York Barbers
Textured hair is a perfect match for a mullet because it adds a relaxed and effortless feel to the style. Additionally, the natural-looking flow of the hair makes a mullet easier to wear, as it gets rid of the harsh contrast between the top, sides, and back.
The key to making this style look great is getting perfectly tousled strands.
To do that, start with damp, freshly washed hair. Then, work a liberal amount of sea salt spray or texturizing pomade into your hair. Aim the nozzle of a blow dryer directly into your roots, and gently ruffle with your fingers to encourage clumping.
Once your hair is dry, use your fingers or a comb to ensure everything falls into place. Looking for more tips? Well, you're in luck because this video contains all the information you'll need to style your texture mullet like a pro.
3. Low Fade Modern Mullet Haircut
Mens Hair Tutorial | Modern Low-Fade Mullet Hairstyle
A mullet with a low fade is a surprising and ultra-flattering combination of two popular styles. If you aren't familiar with them, a fade is a short haircut in which the sides and back of your hair are cut shorter than the top.
Then, they get gradually shorter as you make your way down the scalp. Fades add a contemporary touch to the classic mullet hairstyle, making it trendier and more stylish.
This fade, in particular, is an excellent option for anyone looking to give their mullet an understated edge. Unlike traditional fades that start at the temples, the low taper fade falls below your temple area and gradually fades down toward the nape of the neck.
If you're struggling to get your low fade taper mullet just right, check out this tutorial for some expert tips and guidance.
4. Rat-tail Hair Mullet
Although this look isn't for the faint of heart, it's perfect for anyone who wants their hair to make a statement. For those who aren't familiar with the style, rat tails are a thin lock of hair in the back that is significantly longer than the rest of your hair.
Like mullets, rat tails are a controversial haircut that reached the height of their popularity in the 80s. And while they've never really had the same mainstream success, they just might be the thing you've been looking for.
Rat tail mullets are traditionally styled one of two ways. You can either wear the lock of hair loose or throw it into a braid.
If you decide to braid it, tie a small rubberband around the ends to keep it from unraveling. This video demo will teach you everything else you'll need to know about cutting and styling your rat tail mullet.
5. Dreadlock Mullet
Mullet Dread Tutorial!!! How to get mullet freeforms
When most people think of mullets, dreadlocks never cross their minds. But combining the two drastically different styles creates an eye-catching, one-of-a-kind look that's sure to make you stand out in a crowd.
This style combines the classic mullet with dreadlocks, adding a unique, bold and modern twist to the look. And since you'll have fewer locs, your hair will be easier and quicker to style. It's no surprise, but in order to create a dreadlock mullet, you'll have to have dreadlocks.
Let your locs grow out until they're at least four to five inches long. Then, just cut the dreadlocks in front and on top of your head shorter than the ones in the back. It's really that simple!
Depending on how long your hair is, you can throw your dreads into a number of different styles. Let them hang free for a classic look, or pull them into a ponytail or bun to hide the disjointed length. You can learn more about creating a dreadlock mullet here.
6. Spiky Mullet
ทรงผมสุดคูล Spiky Mullet สไปกี้มัลเล็ต | HRBB
A spiky mullet combines two 80s fashion staples in one look. It pairs spiky, short hair strands on top with longer, more textured locks in the back.
Additionally, adding spikes to your mullet is an excellent way to add texture and volume to your hair while making it appear fuller and thicker.
The best thing about this style is that it looks fantastic on all hair types. It creates texture and dimension in straight locks and adds a natural-looking flair to curly and wavy strands.
To style your spiky mullet, start by towel-drying your freshly washed hair. While your hair is still damp, apply a generous amount of pomade or wax to your ends.
Then, use your fingers to form soft peaks according to your preferences. Still, having a hard time picturing the steps? Well, don't worry because this video tutorial goes into more depth.
7. Layered Mullet
Short Layered Men's Haircut | Androgynous Mullet Haircut & Hairstyles for men
Mullets have evolved from a fashion don't into a fashion do. So why not make them even more stylish by adding layers into the mix? Layers are a haircutting technique in which hair is cut at different lengths to create dimension and movement.
Layering can be done on any haircut, but incorporating it into mullets gives the mullet cut a bolder, more modern feel. When styling your layered mullet, your focus should be on highlighting the disjointed lengths.
To do that, use a blow dryer and round brush to define and lift your hair.
After creating your basic shape, mist your hair with holding spray and brush it into shape. Then, use your fingers to ensure everything falls just how you want it to. Ready to learn more? Here's a video demo that goes into a lot more depth.
8. Wavy Mullet
Wavy hair is incredibly versatile and perfectly complements any hairstyle. And it's safe to say that mullets are no exception! The waves help soften the harshness of the cut, creating an understated and more natural look.
They also amp up your mullet's coolness factor without requiring a ton of styling and maintenance. Think this look is only for guys with naturally wavy hair? Don't worry; everyone can rock a wavy mullet, regardless of their natural texture.
Just apply a curl-enhancing gel or mousse to your hair after you get out of the shower. Then, braid or twist your hair. Once your hair dries, you can remove your braids to reveal your new, perfectly defined waves.
Remember, even the slightest bit of moisture will ruin your definition and cause frizz. So be careful not to take your braids out too early. For more styling inspiration, take a look at this helpful video.
9. Mohawk Mullet Haircut
Mohawk Mullet Haircut Tutorial - TheSalonGuy
As if a mullet wasn't edgy enough on its own, our next look takes it to a whole new level. Like a regular mullet, it pairs a short front and top with a long back. But unlike the classic cut, a mohawk mullet has a completely shaved down back and sides.
And despite being such a dramatic cut, mohawk mullets are incredibly versatile. You can alternate between slicking your hair back, creating a middle part, or pulling your hair to either side.
To start, create a mohawk by blocking out the hair down the center of your head. Keep the strip wide for a more wearable look, or keep it narrow to amp up the cut's edge.
Gather the hair you don't plan on cutting into a bun, and use a pair of clippers to shave your sides. Lastly, go back in and trim back your bangs until they're noticeably shorter than the back. Here's a convenient tutorial that helps break things down step by step.
10. Colored Mullet
MODERN MULLET COLOUR TUTORIAL - hair by DALE HAZELDINE
Bold haircuts like a mullet need color that's just as daring. A colored mullet adds a pop of color to the classic look and ramps up your hair's coolness factor. And there are a ton of different ways to embrace color.
Apply it all over if you're after a striking look. Or keep the color limited to just the front or back for an even edgier style. Not sure which color to choose? Warm colors, like gold, red, and orange, tend to look best on people with warm skin.
On the other hand, cool shades like blue, green, violet, and silver look phenomenal on cooler complexions. But keep in mind that these are just general recommendations, and you can use whatever shade you prefer!
Getting your color just right might be a challenge, especially if you're new to bleaching or dyeing your own hair. But we're happy to tell you that there are a ton of tutorials that walk you through every step.
11. Feathered Mullet
Feathered Mullet tutorial with Todd Page of Seven and One Barbershop
Fans of classic rock and country music have likely come across the feathered mullet. It features short, feathery layers, which taper into wispy ends. The layers blend together seamlessly, imparting a lighter and more natural look to the classic mullet.
While layers remove length from your hair, feathered ends reduce your hair's bulk. That can make your hair look fuller and more voluminous while improving your natural movement.
Feathered mullets were most popular in the 1970s and 1980s, so they have a slightly vintage vibe. If you want to try this look, cut your hair in a standard mullet. Then, go back through and feather the ends.
Hold your scissors at a 90-degree angle and carefully cut into the layers to do this. Keep going until you're left with soft, wispy layers. As you can see in this video, a feathered mullet is super easy to style and wear.
12. Shaggy Mullet
Mullet Haircut Tutorial - TheSalonGuy
Mullets range from sleek and polished to long and tousled. And a shaggy mullet is definitely the latter. Shaggy mullets are longer and messier than the classic mullet, with more texture and layers.
That gives it a perfectly disheveled finish that plays up a mullet's carefree nature. To create a shaggy mullet, you'll first cut choppy layers into your hair. Next, go back and make sure that the front is slightly shorter than the back.
Be careful not to take off too much length, as shaggy mullets are much more subtle than the classic cut. And what they lack in drama, they more than makeup for in wearability.
When cut correctly, you should be left with a messy, carefree look.
Before styling your mullet, spritz a texturizing sea salt spray into your locks. Then create a middle part, and rake both halves to the side. See how this gifted stylist brought their shaggy mullet to life in this video.
13. Curly Faded Mullet
HOW TO DO A FADED MULLET: BARBER TUTORIAL
You might not know this, but a mullet is an excellent choice for people with curly hair. The inherent volume and bounce of curls help to blend the transition from the shorter front to the longer back.
That allows for the curls to take center stage without taking away from your facial features. And keep in mind that the soft, curly texture isn't the only thing that sets this look apart. It also has faded sides, which brings a dose of precision to the look.
And if that wasn't enough, it's incredibly easy to style!
After you get your cut, work a curl-enhancing cream, gel, or mousse into damp hair. Then, wait for your hair to air dry. In a rush? You can use a blow dryer instead!
Just make sure that you attach a diffuser to the blow dryer first so your curl pattern isn't disrupted by the high-velocity air. And that's all there is to it! Here's a video tutorial to further break down how to get this eye-catching cut.
14. Modern Mullet Hairstyle with Side Taper
MODERN MULLET with Side Taper | 2021
Adding a side taper to your mullet is one of the fastest and easiest ways to modernize the cut and give it a more professional edge. Like fades, tapers take the hair on the sides and back of your head in.
But unlike fades, tapers don't take your hair all the way down to your scalp. Instead, they leave your sides slightly longer for a more subdued and polished vibe.
If you want to try this look out for yourself, first ask your stylist to block out your mullet. Then, once you're satisfied with the shape, have them take in the back and sides by half an inch or so. Thinking about taking on the cut by yourself? Then take a look at this helpful video demonstration to find out more.
15. Classic Mullet
✂️ MEN'S CLASSIC MULLET (official tutorial)
To conclude our list of mullets, we'd like to highlight the one that started everything. The classic mullet is a no-frills haircut with a short and sweet front contrasted against a long, flowy back.
It's a cut unlike any other, so it's one of the best mullets to try when you're just starting out. Classic mullets look best on second or third-day hair, so avoid washing your locks more than two or three times a week.
If your hair gets greasy in the meantime, you can sprinkle a little dry shampoo into your roots. That will help suck up the excess oil and give your strands more texture.
Once your hair is prepped, apply a small amount of styling product and mold your hair into shape. For a soft and casual look, opt for a lightweight pomade.
But if you'd prefer a spikier finish, use hair gel instead. Now that you get the idea, this tutorial will teach you everything else you'll need to know about getting a classic mullet.
Whether you're after a classic look or one that's modern and cutting-edge, it's time to try that mullet you've had your eye on. And with such an array of stunning styles to choose from, it's safe to say that there's a mullet out there for everyone.
So why not take the plunge and experiment with this iconic hairdo to see how it can redefine your appearance? Regardless of which one you choose, we hope that the mullets we've gone over today are precisely what you were looking for!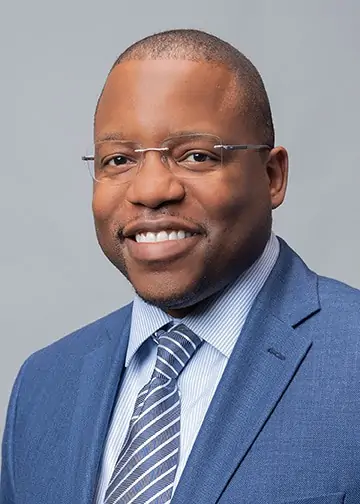 Kenneth Byrd holds a BS in Accounting and Management Information Systems and an MBA from the University of Alabama at Birmingham. With over 15 years of experience, Kenneth has been dedicated to hair care since 2008, when he co-founded Curl Centric® and Natural Hair Box alongside his wife. As a team, they promote healthy hair care practices through their comprehensive platform, Curl Centric. Curl Centric is a website operated by a husband and wife team that encourages healthy hair care. At Curl Centric, we aim to help our readers take control of their hair care journey and make good decisions about products, hairstyles, and maintenance techniques. We also have strict editorial integrity; here's an explanation of our editorial guidelines and how we make money.