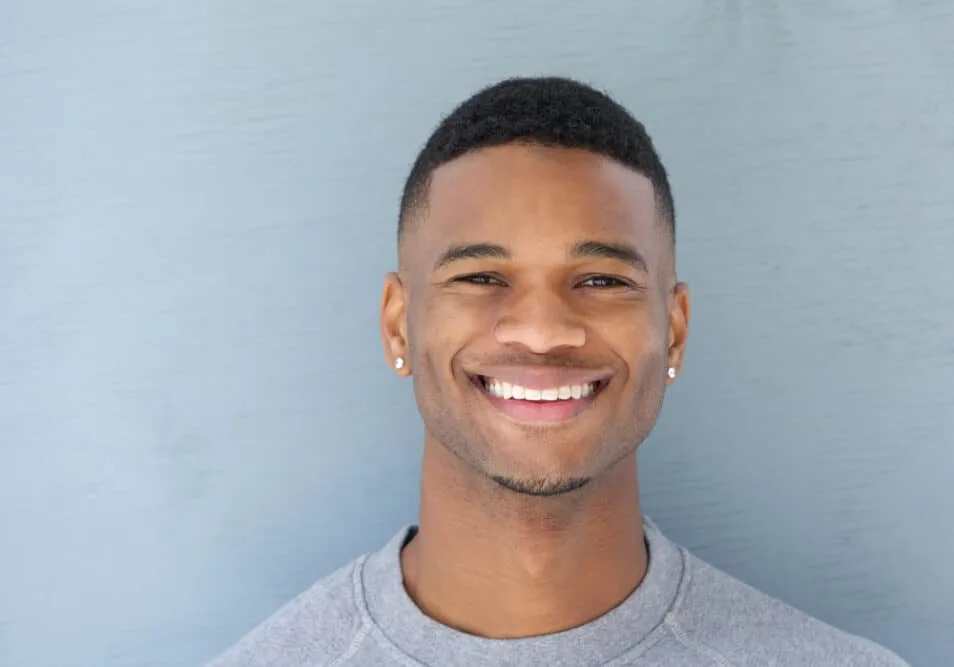 Shopping for edgers can be a daunting task, especially if you have curly hair. That's because good edgers (AKA outliners) that are well-equipped to shape up black hair are hard to find. To help you out, we have taken the time to prepare a list of some of the best edgers for Black hair.
The Best Edgers for Black Hair for Home Use
The BaBylissPRO Barberology MetalFX Series Outlining Trimmer is the best edger for black hair. Keep reading to learn more about this product and other top edgers.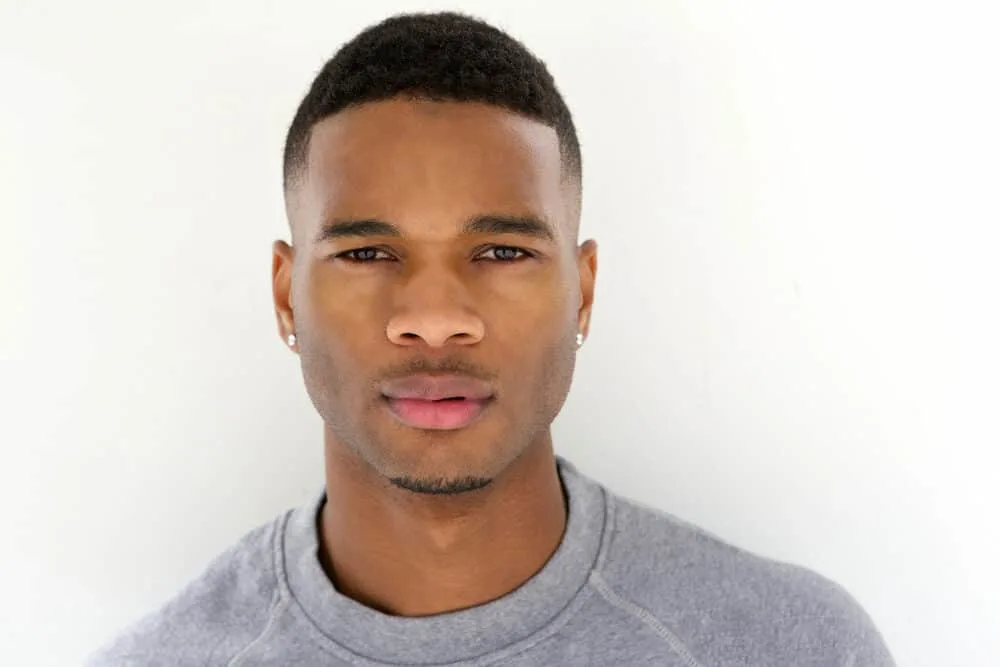 1. BaBylissPRO Barberology MetalFX Series Outlining Trimmer-Best Overall Pick
This is an all-metal housing, corded/cordless outlining trimmer with a knurled barbell grip powered by a high-torque brushless, 7200 RPM engine (made in collaboration with Ferrari). It has a Lithium-ion battery that has a 2-hour runtime.
It features an exposed T-blade, which allows for better access when trimming around the ears, back of the neck, facial hair, and carving designs into the hair. The blades are made from DLC (Diamond-Like Carbon) and titanium-coated.
DLC has some of the unique qualities of a diamond which include; high hardness, and low friction; it resists wear and does not undergo chemical reactions. The quality of the materials used in forging the blades makes them durable and resistant to corrosion.
They are great for soft fades and blending out.
Therefore, there should be no contest as to whether or not these trimmers are tough enough to cut through afro-textured hair and provide that crisp, sharp outline you need.
It is aesthetically pleasing if sleek and shiny is your thing. Plus, even if you never get to buy a Ferrari, at least you can say you got to use Ferrari hair trimmers.
Let's explore the pros and cons of this trimmer in the following sections.
Pros
No overheating issues
Ferrari-designed motor that generates enough power for a snag-free cutting experience
Efficient and precise cutting with a sophisticated look
Two years warranty
Cons
Not very ergonomic
A bit too expensive
A good number of the complaints had to do with purchase issues and minor defects. However, generally, these trimmers receive good reviews from customers.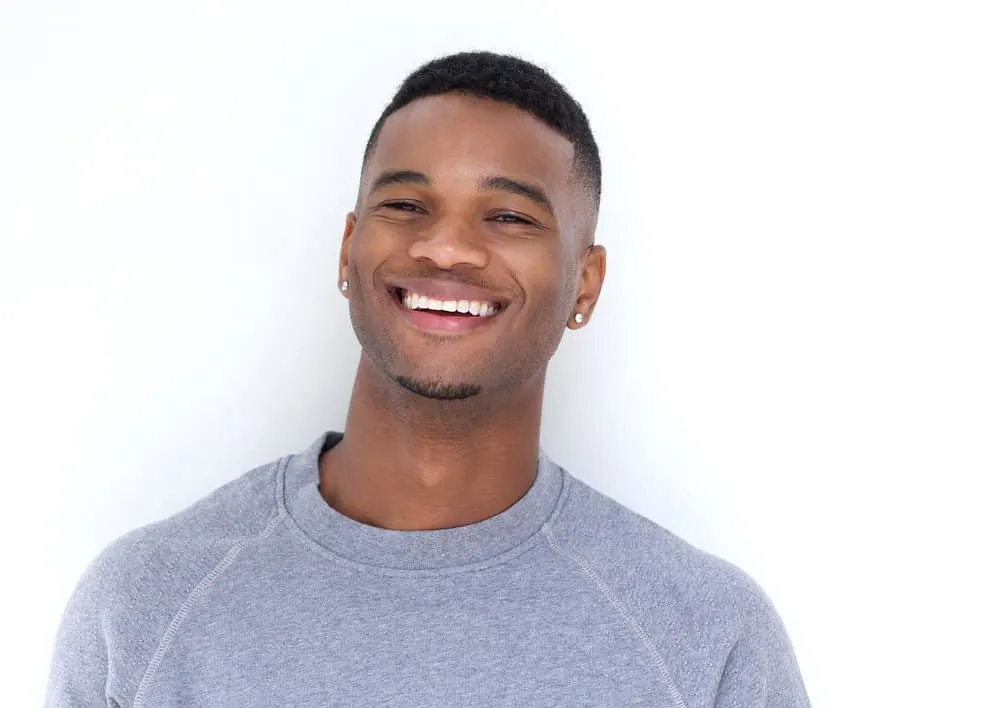 2. Wahl Professional Classic Series Peanut Corded Clipper-Best Corded Edger
Technically speaking, this product is a clipper and not specially made to function as an outliner. However, its compact size (4''), lightweight body (4 oz), and ergonomic design make it a fantastic edger.
According to the reviews on this product, this clipper seems better suited for edging than hair clipping. This little device is powered by a rotary motor that provides a wide variety of styling capabilities and is suitable for thick, thin, curly, or straight hair.
It comes with stainless steel, detachable blades for easy cleaning and maintenance. The detachable blades make zero-gapping a breeze and allow for a sharp and precise edging experience, which is extremely important for edging afro-textured hair.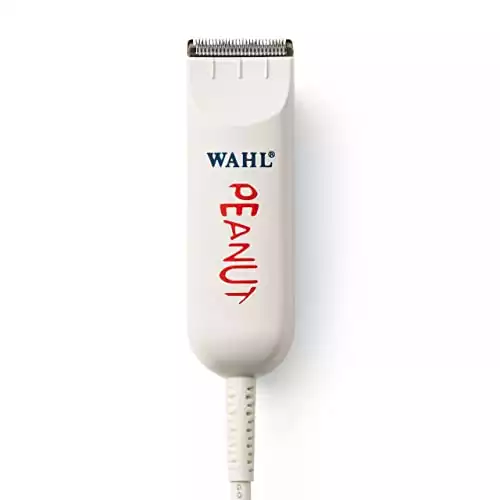 If you are unfamiliar with the term 'zero-gapping,' it simply means adjusting the cutting blade to be almost entirely flush with the stationary blade. Doing so improves the quality of haircuts, giving you a sharper fade and blend.
You'll find the following accessories alongside the clipper; four attachment combs (1/8'', 3/8'', ¼'', ½''), oil, a cleaning brush, a user manual, and a red blade guard. One more thing, if you like cute and different, you should probably go for this.
As its name suggests, the Wahl Peanut Clipper is shaped like a peanut, and its hard plastic housing is textured to mimic the look of a peanut. It is aesthetically pleasing but also functional because the quirky design allows for a secure, comfortable grip.
If you are unsure whether these clippers are right for you, the below pros and cons will help you decide.
Pros
Compact size and lightweight.
Easy to handle.
Powerful rotary motor.
Detachable blades are convenient for zero-gapping.
Four combs for a wide range of styling options.
Cons
It tends to snag on long hair.
Unlike most clippers, it does have a shorter power cord.
The few complaints in the comment section had more to do with purchase issues than the quality of the product itself.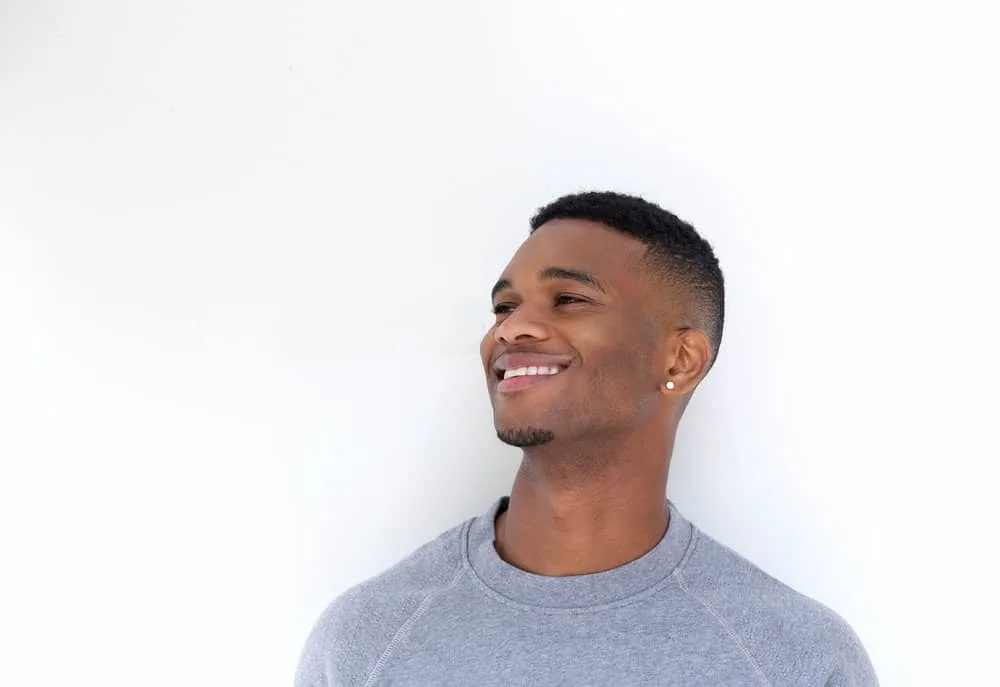 3. Wahl Professional 5-Star Series Cordless Detailer Li-Best Corded/Cordless Edger
This cordless trimmer was designed to be an improvement on its corded predecessor. It eliminates the struggle of working around a cord and finding a plug outlet. Hence, you can shape up your hair wherever you want to.
The Wahl Professional's metal housing is sleek and sturdy. There is virtually no risk of it shattering to pieces if it slips out of your hand.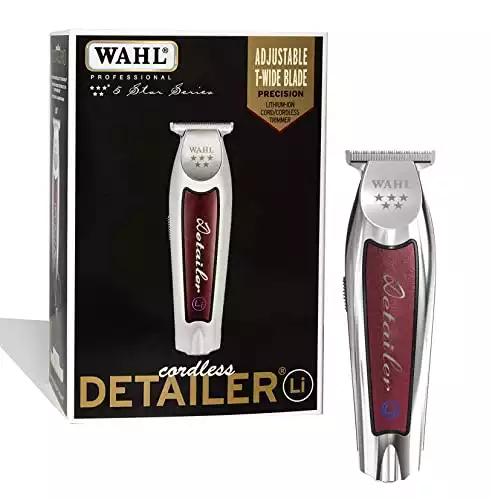 Unlike its electromagnetic motor-powered counterparts, the Wahl Cordless Detailer runs on a powerful rotary motor that helps it stay cool even after heavy use.
The blades on this unit are sharp, giving you the ability to create super clean lines with extreme precision (even on thick Black hair). But, for some, the blades are a little too sharp and increase the risk of nicks.
Due to the extreme caution required, this detailer is not recommended for anyone who is new to cutting hair. Even professional users should be careful when styling their clients.
These trimmers come with three trimming guides (1/16''- 3/16'') along with the following:
Operating instructions
Oil
Recharging stand
Recharging transformer
Pre-shave brush
Cleaning brush
Red blade guard
It also has a lithium-ion battery that runs for 100 minutes on a full charge.
Let's discuss some of the pros and cons of this detailer now that we've covered the main features.
Pros
No heating issues
Made of durable material
Functional design
Blades are sharp enough to cut Black hair.
Cons
Possibly short battery life
Blades are so sharp that you could nick your skin if you're not careful.
Although the vast majority of customers praised this product for its great features, a few people asserted that it does not measure up to the standard of the corded version in terms of how close a shave they got out of it.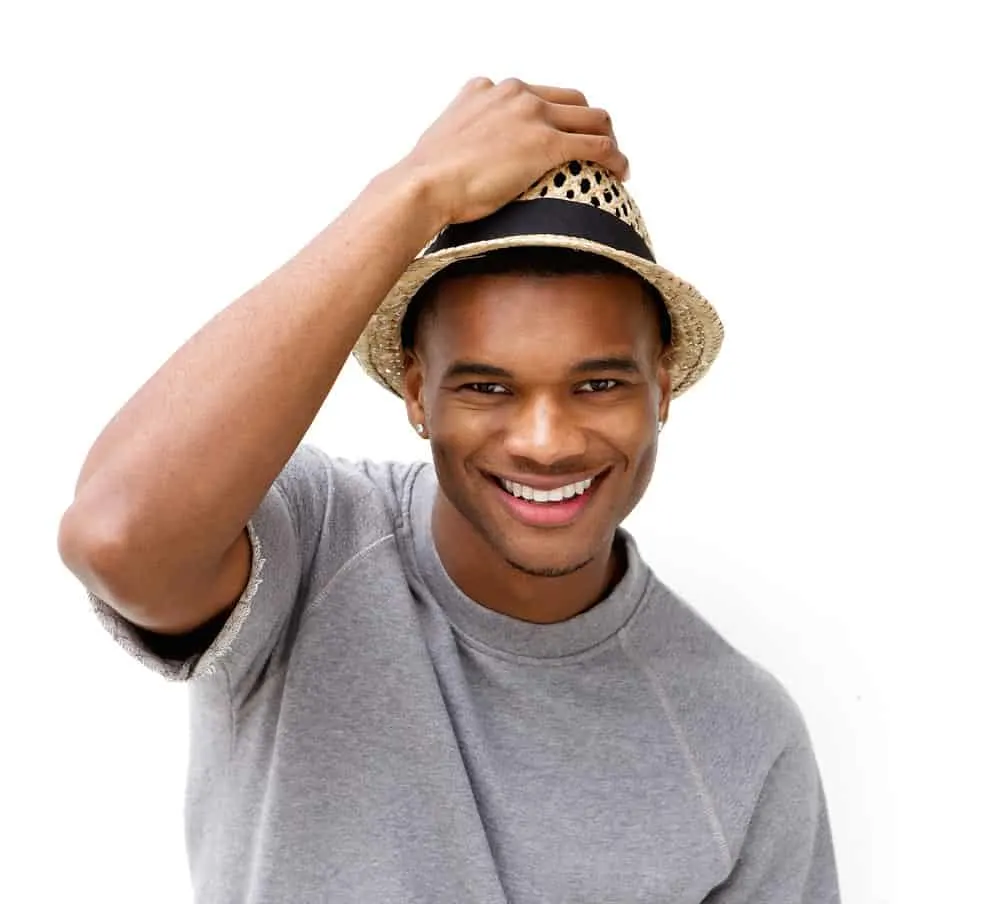 4. Teamyo Zero-gapped Hair Trimmer-Best for DIY
The Teamyo Zero-Gapped Hair Trimmer is small and portable, with a weighty feel that makes it suitable for carving and even beard grooming. Already zero-gapped, you do not have to adjust the blades to achieve a precise and sharp lineup or whatever shape you decide to carve into your hairline.
Its R-shaped round blade makes for gentle contact with skin.
Therefore, the risk of cutting your skin when styling your hair is slim, making it suitable for DIY users in terms of safety. Furthermore, the blades are washable, and users are advised to clean them after each use.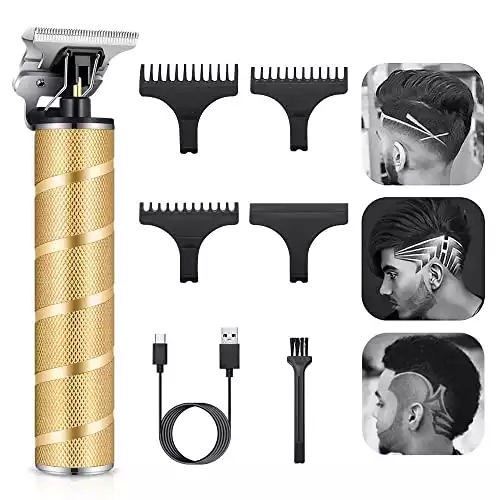 The Teamyo brand is known for its independently developed motor. The company claims that its motor offers a longer runtime than other brands and enables the blades to cut hair faster.
Like the Wahl detailer, this unit is cordless. The difference is that, unlike the detailer, it utilizes a fast USB charger and runs continuously for 2 hours before needing a recharge.
The unit comes with:
Four limit combs – 1, 2, 3, 4mm – which afford you a wide range of styling options
A USB cord
A brush
Having discussed the main features of these clippers, let's explore some of the trimmer's pros and cons.
Pros
It is portable, and the textured metal housing makes it comfortable to hold.
Cheap compared to other trimmers.
Relatively safe for a close shave and DIY use.
Cons
The blades are not very sharp.
It tends to heat up when charging.
The best reviews state that the trimmer is durable, feels weighty, and cuts very sharply.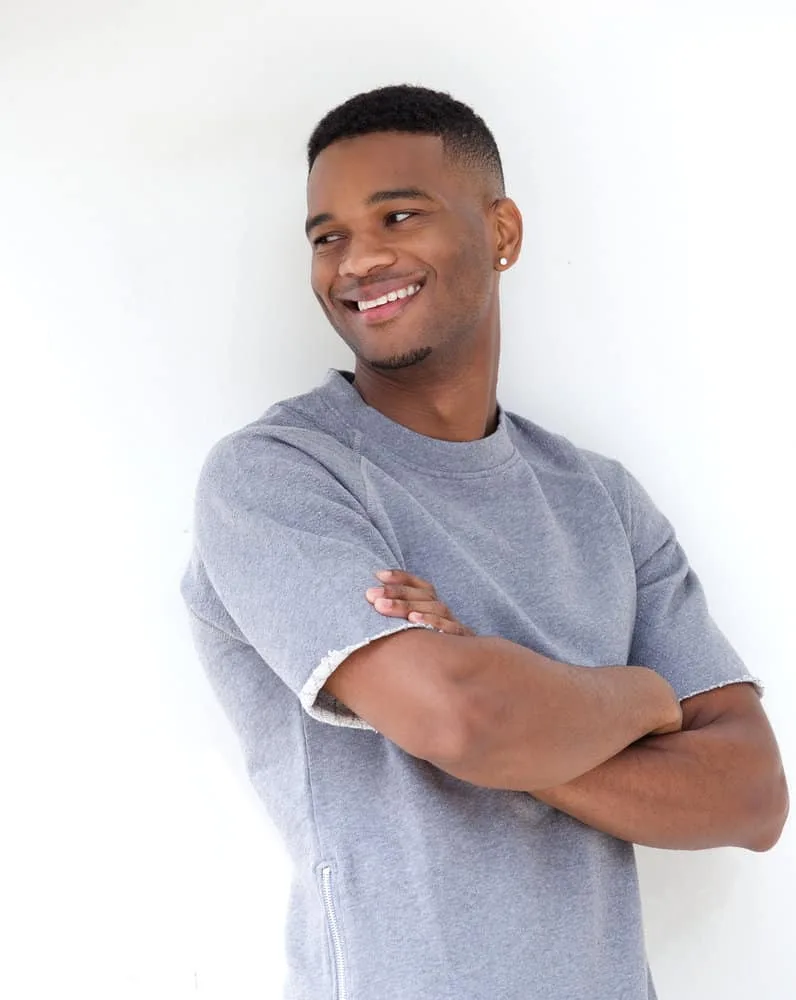 5. Sunkloof Professional Cordless Hair Trimmer-Best in Safety for Skin
The Sunkloof Professional Cordless Trimmer has a cylindrically-shaped housing just like the Teamyo hair trimmer, albeit black. This trimmer was designed for intricate designs and trimming hard-to-reach corners.
Also, the T-blade attachment allows for stress-free trimming, grooming, and touch-ups. Like any other decent trimmer, this one has a petite body design, is lightweight, and is easy to hold, all of which make it convenient for travel.
The relatively quiet motor does not overheat, and the hypoallergenic stainless steel, which the blades are made from, guarantees safe, non-irritating outlining. The blades are also washable, but this does not apply to the machine body. It is not waterproof.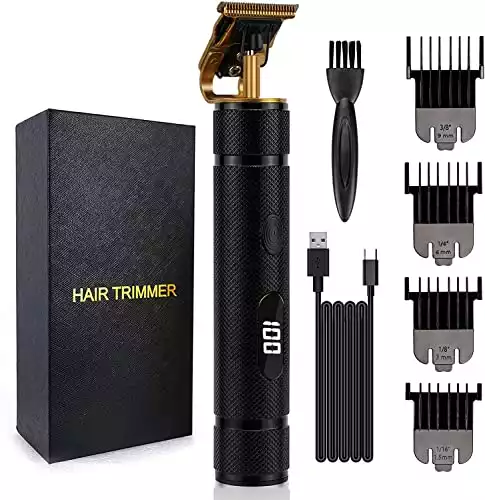 These trimmers are not zero-gapped straight out of the box. To get a seamless edging/outlining experience out of this trimmer, the trimmers have to be adjusted. Fortunately, you can do the zero-gapping yourself if you know how to, or you could look up the zero-gapping procedure online.
There are tons of YouTube videos that could help you out. Once you have that down, you can enjoy the good cutting quality and trust that it should have no trouble close-shaving black hair.
Now that you know a little bit about what these trimmers can do, let's take a look at the pros and cons.
Pros
One-year warranty.
Close-cutting blades.
Ideal for travel and business trips.
Cons
Not sharp enough without zero-gapping.
Battery power is not long-lasting enough for professional use.
The noise level might increase over time.
Not very sturdy.
Might need a power adaptor to charge the battery.
After going through most of the reviews, we found that most of the customers complained about the sharpness of the blade. They were mostly people who bought it for personal use at home.
That having been said, their complaints most likely have a lot to do with the fact that they had no prior knowledge of how to zero-gap the blades by themselves. Consequently, they concluded that it was not a great product.
On the contrary, the reviews from professional barbers were generally good.
Also, it was noted that the description for the product states that the battery could run for 3 hours, but it does say 2 hours on the package.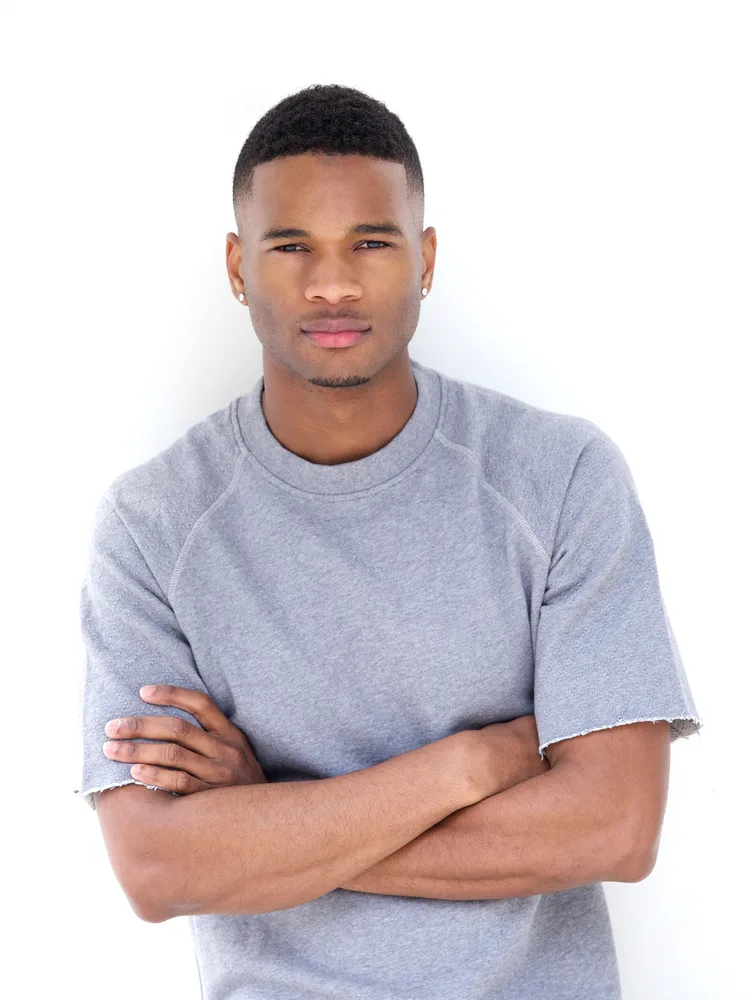 6. Kemei-1949 Professional Cordless Hair Clipper
The Kemei-1949 Professional Cordless Hair Clippers feature an all-metal silver housing and are compact and slim. They are also relatively easy to handle but can be slightly slippery, especially if you have sweaty palms.
Unfortunately, these clippers do not have a knurled housing, but this is not usually a dealbreaker. Like the previously mentioned trimmers on this list, this unit also happens to be cordless.
It has a lithium battery which is supposed to be charged for two and a half hours and lasts for three hours on a full charge. It also has an LED display that alerts you when the battery is low. When the battery is fully charged, the red light turns green. You also get a USB charger.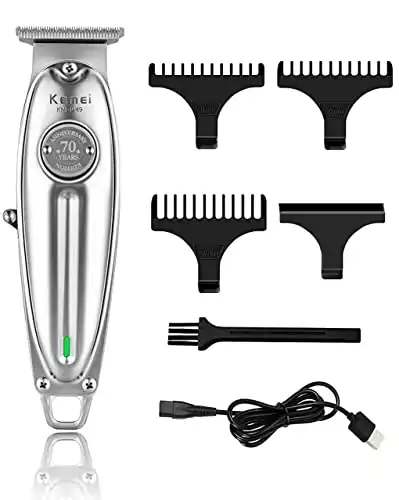 The blade is made of finishing steel which promises to give a clean cut with no damage to the skin's surface. The three-limit combs provided enable you to create a wide variety of hairstyles.
The Kemei clipper comes with other accessories:
A cleaning brush
Operation instructions
A black blade guard
A plastic comb
USB charging cable
A charger
Having discussed the main features of these clippers, let's explore some of the clipper's pros and cons.
Pros
LED display to indicate battery power status
Sturdy and full metal housing
Cons
Slippery metal housing
Cannot zero-gap
These clippers cut exceptionally well right out of the box and far exceeded their expectations for a clipper in this price range. On the other hand, a small number of reviewers mentioned that the clippers did not last for long.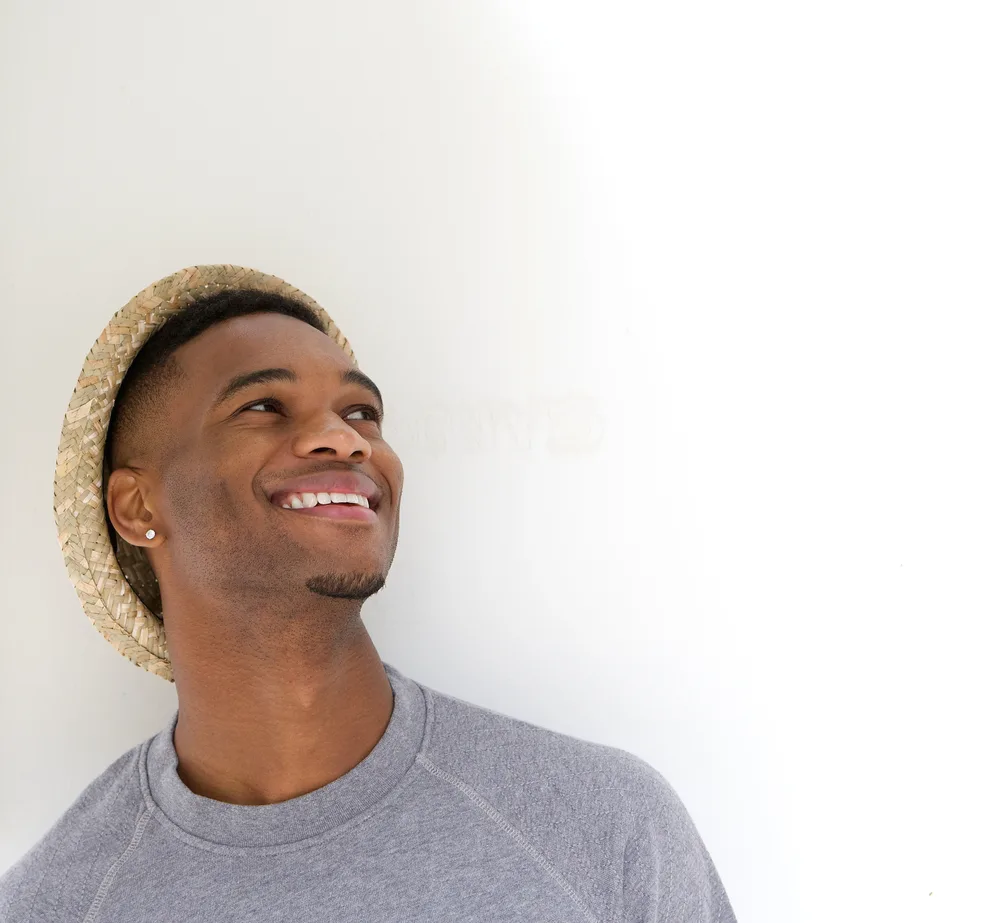 7. Amuliss Professional Cordless Hair Clippers-Best in Housing Design
The Amuliss Professional Cordless Hair Clippers have a very stylish look to them as they have an intricate metal texture design with an overall artistic pattern. It is equipped with an LCD screen display that not only indicates when the battery is low but also keeps you informed of the battery level at all times.
If you are a professional barber, this could come in handy to prevent inconvenient power failures. The blades are also washable. However, be careful not to immerse the whole clipper in water because it is not waterproof.
These clippers have an ergonomic design that allows for easy handling, making DIY cuts easy for people who are not professionals. The blades are of good quality, made of carbon steel.
The blades come zero-gapped but can be made closer if the cut is not quite as sharp as you would prefer it to be. You would have to fix it by yourself, as explained earlier in this article. It is also powered by a durable motor with low noise output.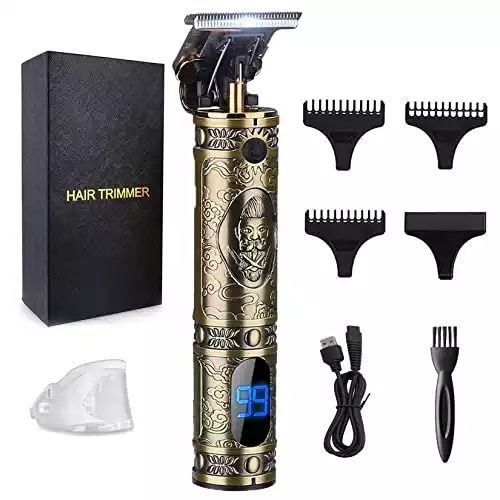 It also has a Lithium-ion battery which delivers over three hours of runtime and takes about two hours to charge. In the packaging, a USB cable is provided, and it is compatible with any USB adapter.
Other accessories you'll find in the package include; three guide combs (1mm, 2mm, 3mm), a cleaning brush, a protective cap, and a user manual.
If you're not sure whether these clippers are for you, the below pros and cons can help you make an informed decision.
Pros
Unique metal housing design.
No heating issues were mentioned in the reviews.
Cons
Some state that they wish the blades were a little sharper.
It does not work well to trim long hair when carving
A fair number of customers complained about the sharpness of the blade and how it messed up their edging process. Others begged to differ.
Every single edger on our list has its own defining features. The only thing they all had in common was our suggestion that they would be good enough to shape up afro-textured hair. No matter which one you end up choosing, you can't go wrong. We hope that this article has made shopping for your next edger a little bit easier.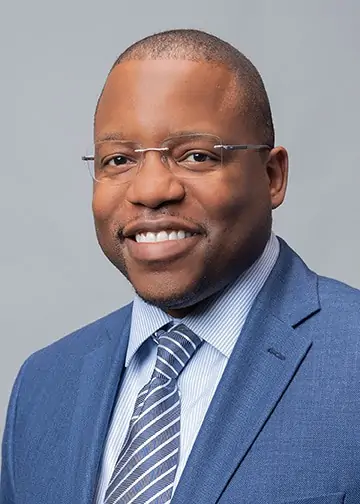 Kenneth Byrd, with a BS in Accounting and Management Information Systems and an MBA from the University of Alabama at Birmingham, has over 15 years of experience and is a recognized authority in hair care. Co-founder of Curl Centric® and Natural Hair Box, Kenneth has dedicated himself to promoting ethical and scientifically-backed hair care practices. Rigorous editorial guidelines, industry recognitions, and features in numerous media outlets evidence his expertise. Kenneth's commitment to transparency, quality, and empowerment has positioned him as a trusted voice in the field, empowering readers to confidently embrace their natural beauty.