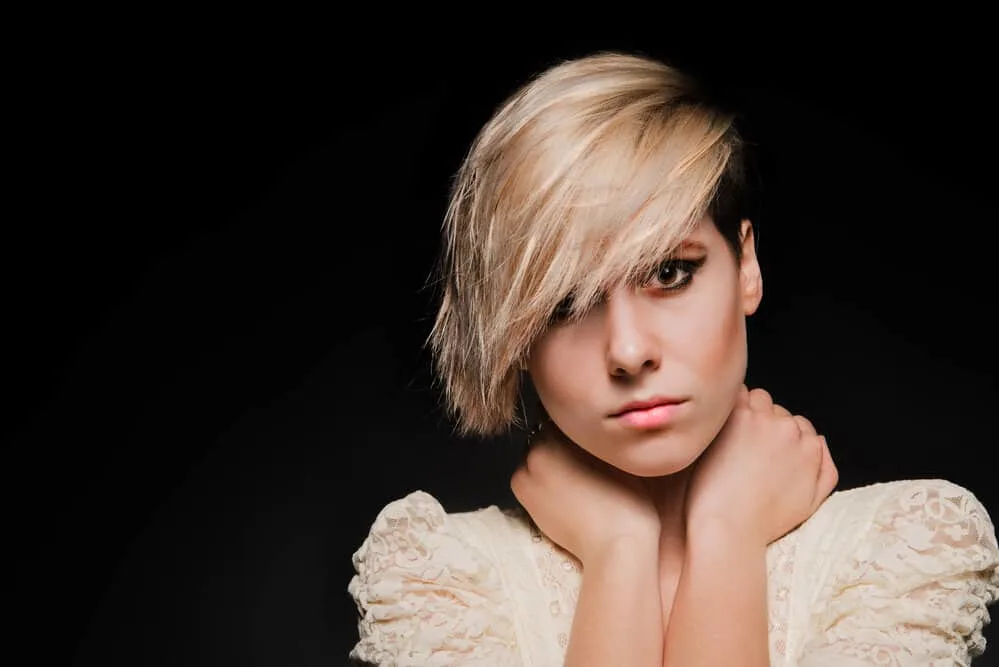 Pixie cuts are freeing, low maintenance, and super cute! But the fact is, the process of growing them out is full of awkward stages – the unintended mullet being one of the worst.
So, if you want to learn how you can avoid a mullet while you grow your hair out, just read on!
In this article, we'll walk you through how you can grow your pixie out without going through the dreaded mullet phase. We'll also give you some of our top tips for hair growth, so you can grow your pixie out faster.
How To Avoid a Mullet When Growing Out A Pixie
The main hallmark of a mullet is that it's longer in the back and shorter in the front. So while growing your hair out, you'll have to prevent the back from getting longer than the front.
In order to do this, you'll need more frequent trims. The back of your head sits lower than the front, so even if your hair is all the same length, the back will look longer by comparison.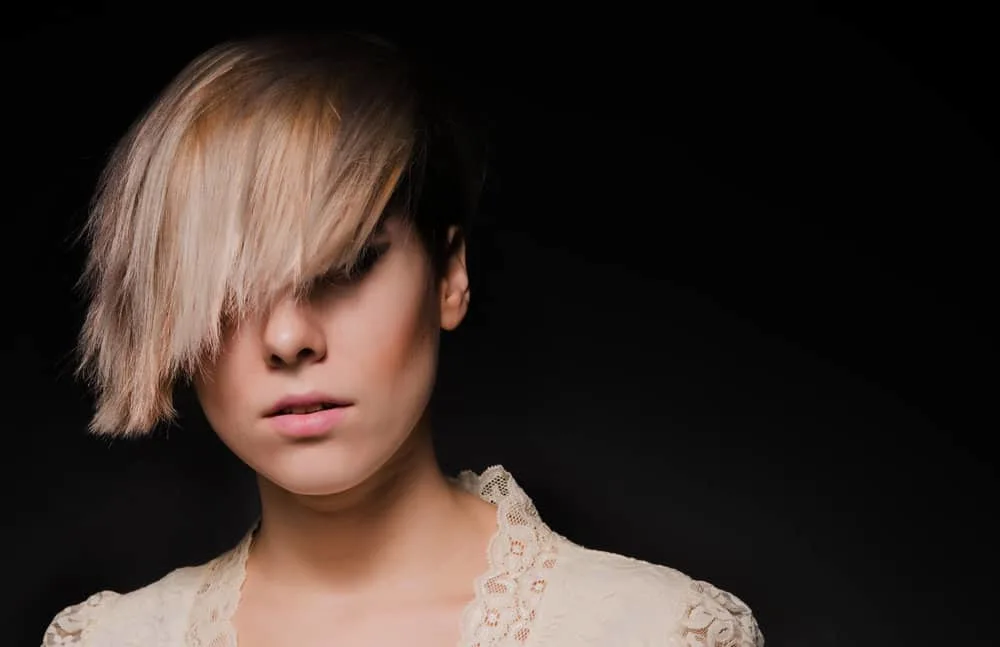 Although trims are one way to maintain your pixie cut's shape, they aren't the only ones. If your hair grows faster in the back than in the front, try getting the back cut a little shorter.
You can do a subtle cut or get an undercut and cut the back of your hair all the way down to the scalp.
That will ensure your hair never develops the trademark mullet shape while it grows out. It'll also minimize the number of trims you need to keep your hair mullet-free.
What Can I Do With My Hair While Growing Out a Pixie Cut?
Getting your hair cut or trimmed is only one aspect of avoiding a mullet. There are also a few things you can do in terms of styling it.
In this section, we'll walk you through some different ways you can wear your pixie while you're waiting for it to grow out.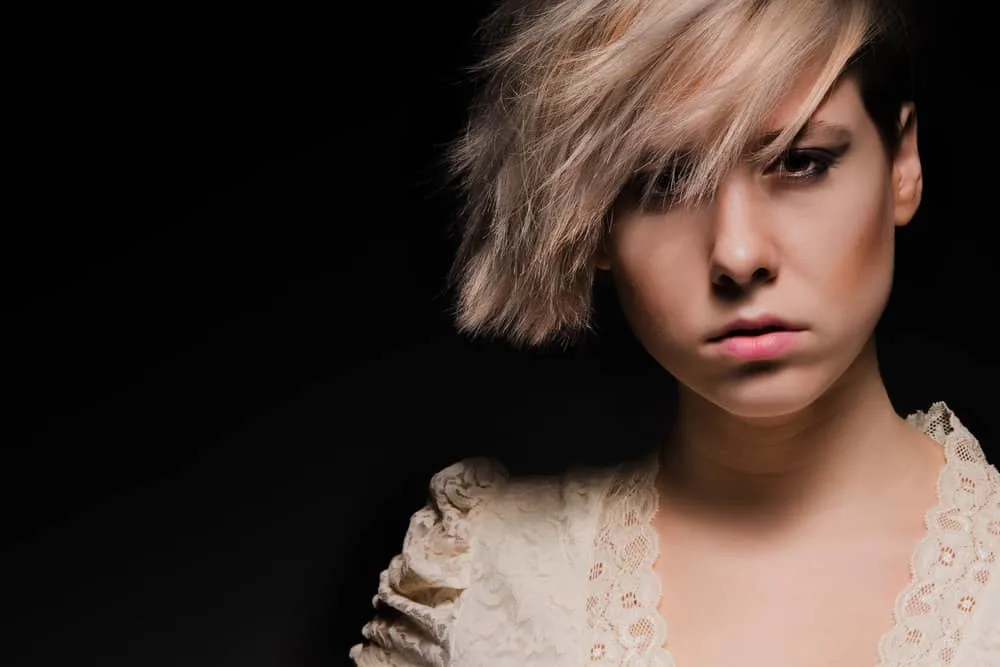 Get Hair Extensions
Wish you could get instantly longer and fuller hair in a matter of seconds? Installing hair extensions may take a little longer than a few seconds, but they're an excellent way to upgrade your locks.
You can find extensions in various lengths, colors, and thicknesses, and they can make growing your hair out virtually painless.
There are a ton of different types of hair extensions, which makes it easy to find the one that's right for you. Don't know where to start? Some of our favorites include:
Sew-ins
Fusion extensions
Tape in extensions
Clip-ins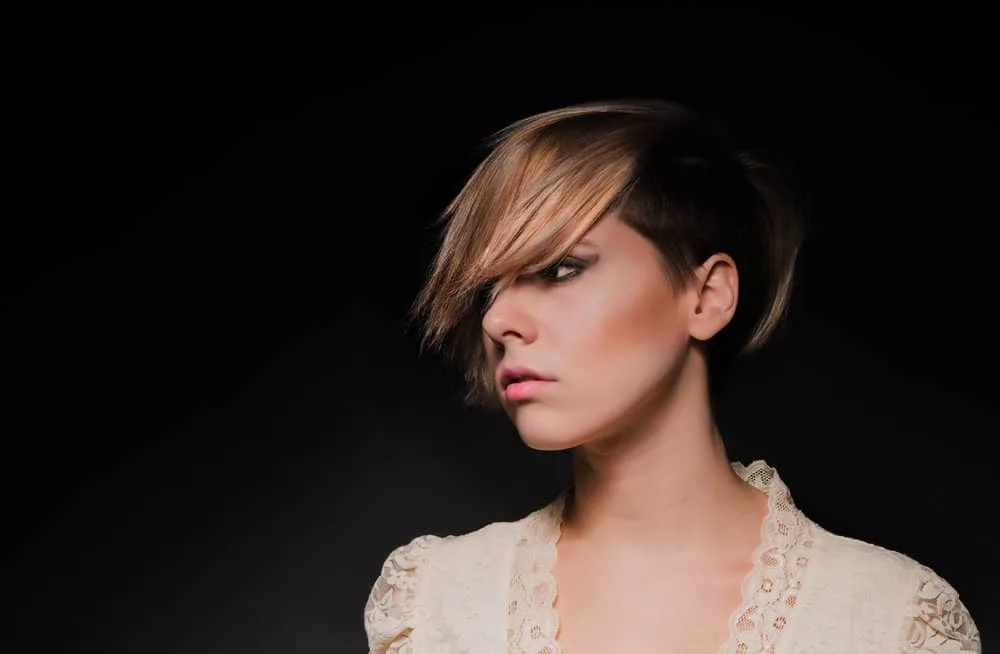 Try a Protective Style
Like hair extensions, protective hairstyles eliminate the waiting process. Many protective styles incorporate synthetic or human hair extensions into the look, which can give you the long locks you've been craving.
Additionally, protective hairstyles keep your strands safe from the stress and damage of daily styling. That can help you grow out your hair more quickly and make styling your locks in the morning a breeze.
Have Fun With Your Styles
Growing your hair out usually feels like a chore, but nothing is stopping you from enjoying the process. Once your hair is a little longer, you can try incorporating all different types of styling techniques into your routine.
The more you experiment with different styles, the more likely you are to come across looks that you absolutely love. It's easy to forget that short hair can be just as versatile and fun as long locks. You just need to be a little more creative!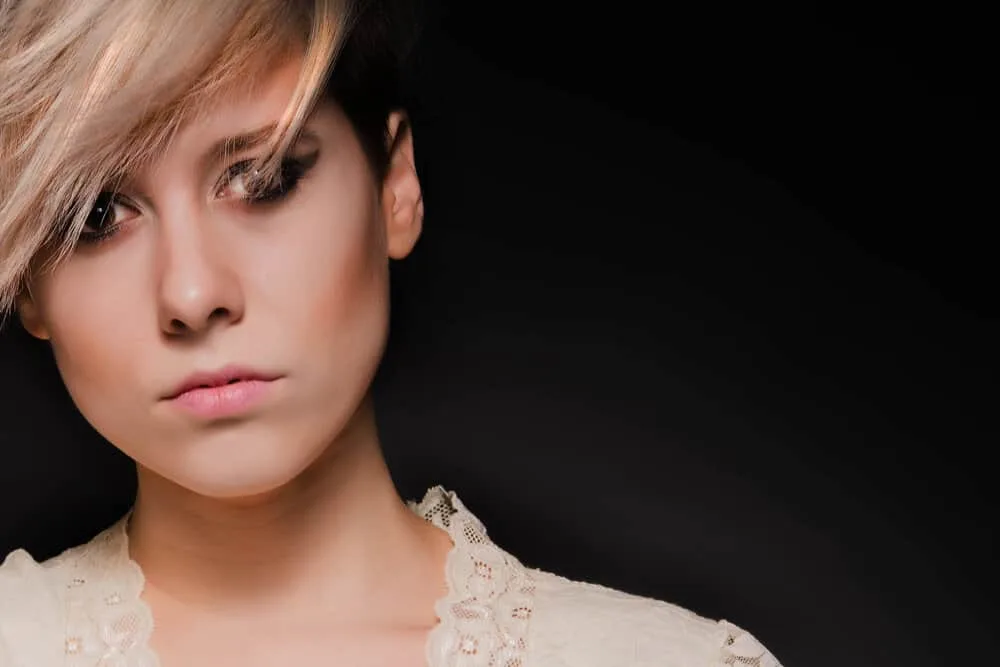 Embrace Hair Accessories
Don't underestimate how helpful hair accessories can be when growing your hair. They can hide your awkward layers and help you achieve a ton of stunning hairstyles.
Adding a few hair accessories to your hairdo can instantly elevate it and give your hair a retro, chic, or edgy vibe.
And there's always room for customization. You can load your hair up to make a statement or use a few key pieces to create a simple and classic look.
How to Grow Your Hair Faster
Ready for your pixie cut to grow out? On average, pixies take between 6 to 9 months to grow into a bob. The good news is that there are a few things you can do to help speed up the process.
Here are some of our favorite ways to enhance hair growth and length retention:
Give Yourself Scalp Massages
Who knew that one of the best ways to speed hair growth was free, easy, and incredibly relaxing? Massages improve your scalp's blood and oxygen circulation.
And the more nourished your hair follicles are, the better your hair will grow. For the best results, try giving yourself a scalp massage twice daily.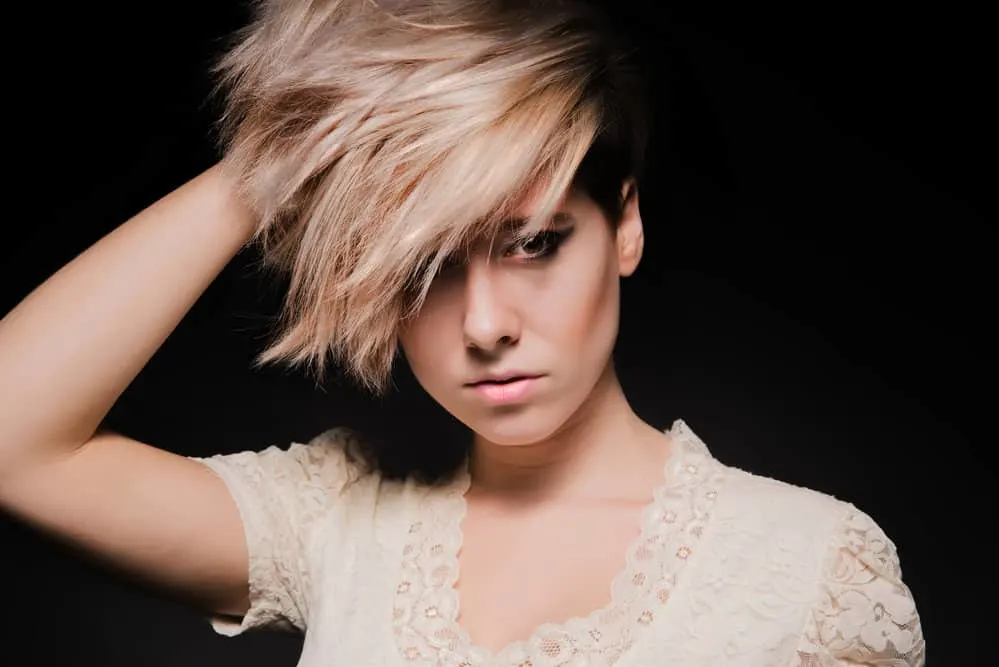 Eat a Well-Balanced Diet
Have you ever heard the expression you are what you eat? Well, we're here to tell you that this is definitely the case when it comes to hair growth. Your body makes new hair by using the raw materials it gains from your food.
So a healthy diet that's rich in fruits, veggies, seeds, nuts, and proteins supports growth better than one full of processed junk food.
Additionally, vitamin and mineral deficiencies can slow or even stunt your growth. But once you give your body all the nutrients it needs, you'll see faster growth.
Avoid Damage
Heat, chemical, and physical damage can weaken your strands and make them much more fragile. Damage tends to destroy your ends first, so your hair will continue getting shorter and shorter.
And if your hair breaks off as fast as it grows, your hair will never grow out. So keep your strands strong by avoiding things like heat styling, tight hairstyles, and chemical processing.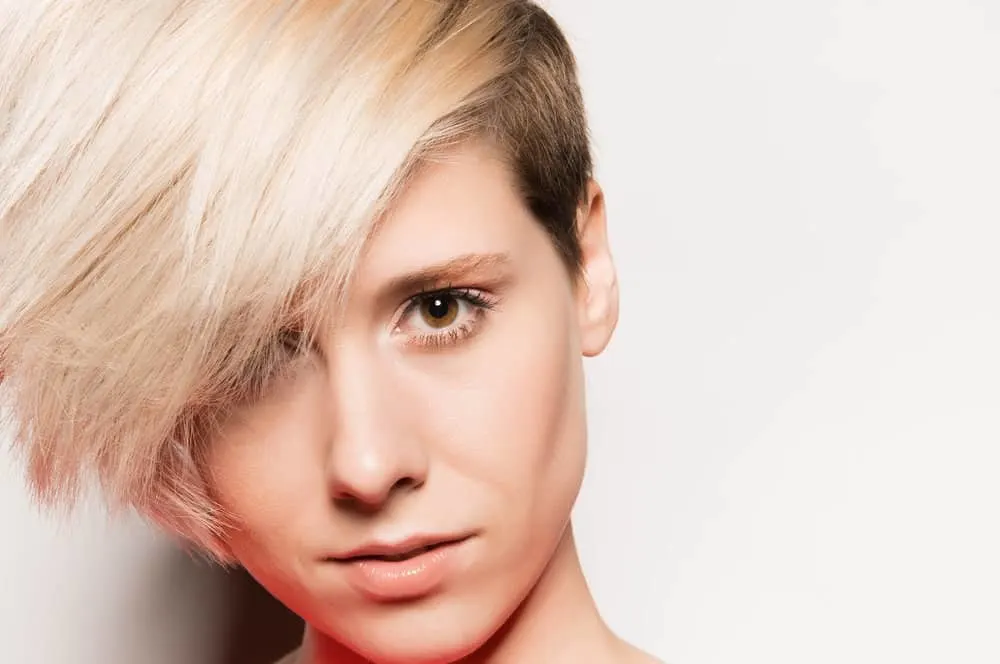 Deep Condition Your Hair
Sometimes, your hair needs a little more moisture than your everyday conditioner can provide. Deep conditioners are packed with strengthening and hydrating ingredients that help restore your hair's moisture.
They also improve elasticity, so your hair can stretch without breaking. Once or twice a week, apply a nourishing deep conditioner to your mane.
Use Protein-Rich Products
The stronger your hair is, the longer it will be able to grow. Strong hair is less breakage-prone, so you'll retain all of your length rather than just some of it.
The ingredients found in protein treatments and other protein-rich products help mend broken, frayed strands.
They increase your hair's tensile strength, so it is better able to fight off damage. Try incorporating one or two protein-rich products into your weekly routine to keep your hair long and strong.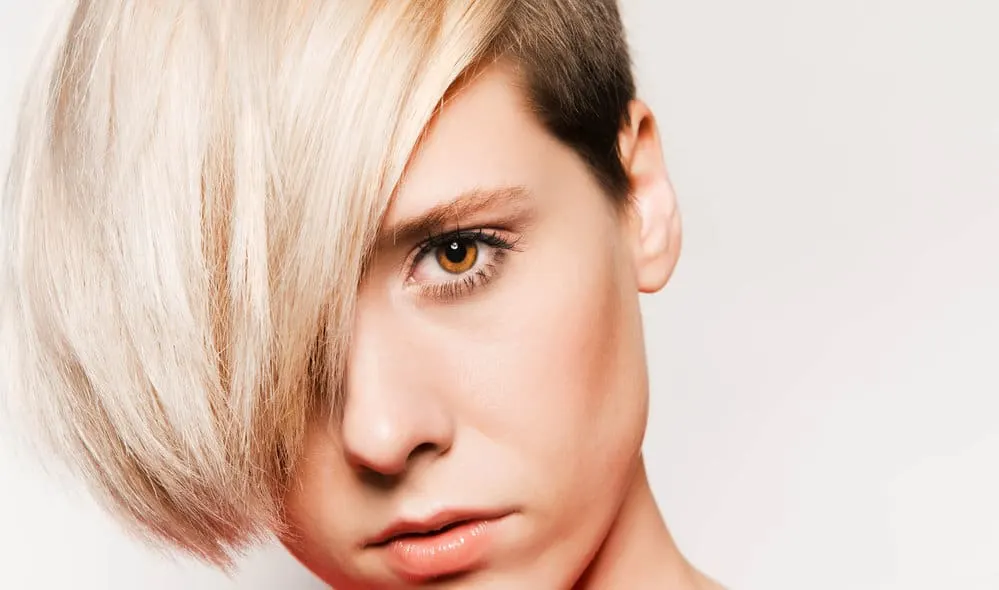 Keep Track of Your Progress
Although this isn't a hair growth tip, keeping track of your progress will help you during the process. Hair growth routines only work if you stick to them, which will keep you motivated.
Growing your hair out takes patience, and it's easy to get frustrated when you feel like none of your efforts are working. But when you take growth progress pictures, you'll see precisely how far you've come! That will give you a little push so that you can stay on track.
There's no way around it – growing out a pixie is a slow, time-consuming process, and it'd be even more difficult to get through with a mullet.
But with the tips and tricks in this article, you've got all you need to avoid it. We hope this article has answered all your questions, and we wish you luck with your growth!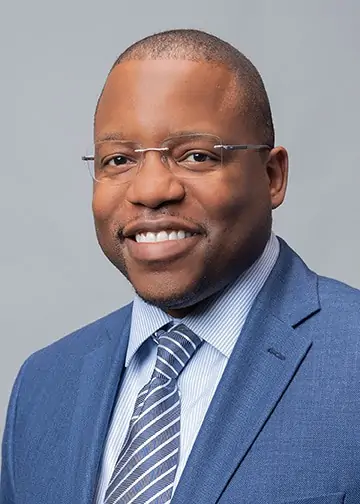 Kenneth Byrd, with a BS in Accounting and Management Information Systems and an MBA from the University of Alabama at Birmingham, has over 15 years of experience and is a recognized authority in hair care. Co-founder of Curl Centric® and Natural Hair Box, Kenneth has dedicated himself to promoting ethical and scientifically-backed hair care practices. Rigorous editorial guidelines, industry recognitions, and features in numerous media outlets evidence his expertise. Kenneth's commitment to transparency, quality, and empowerment has positioned him as a trusted voice in the field, empowering readers to confidently embrace their natural beauty.