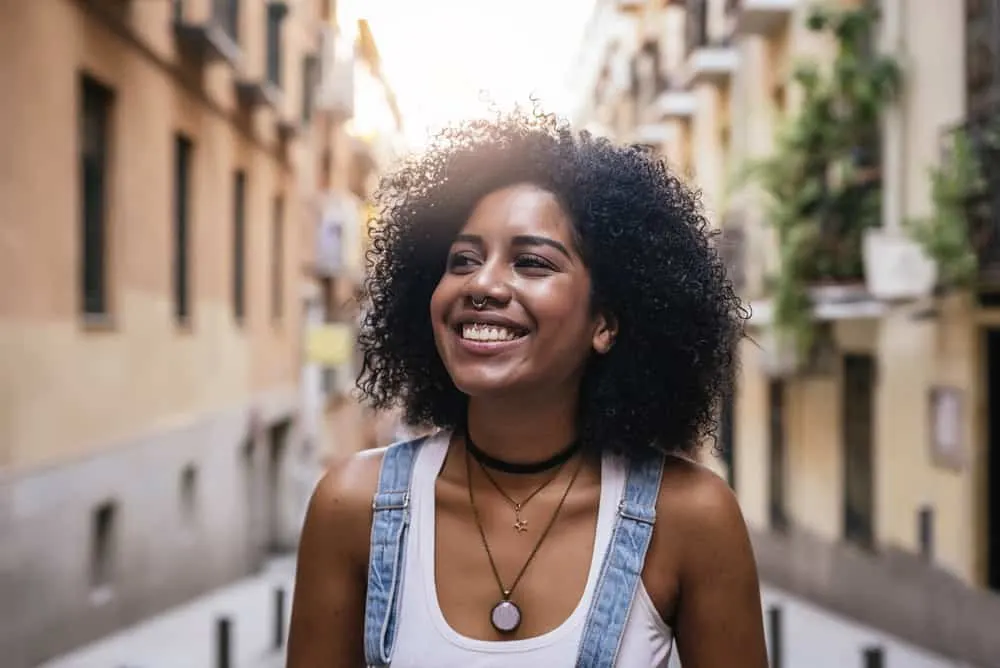 For a long time, Suave shampoos were only marketed toward straight-haired guys and gals. But, as of late, the company has been inspired by the natural hair movement, prompting them to design an entire line, especially for men and women with naturally curly hair.
Their Sulfate-Free Cleansing Shampoo sounds promising, but is it any good for your natural curls? We'll answer that question and more in this article.
The Lowdown on Suave Sulfate-Free Shampoo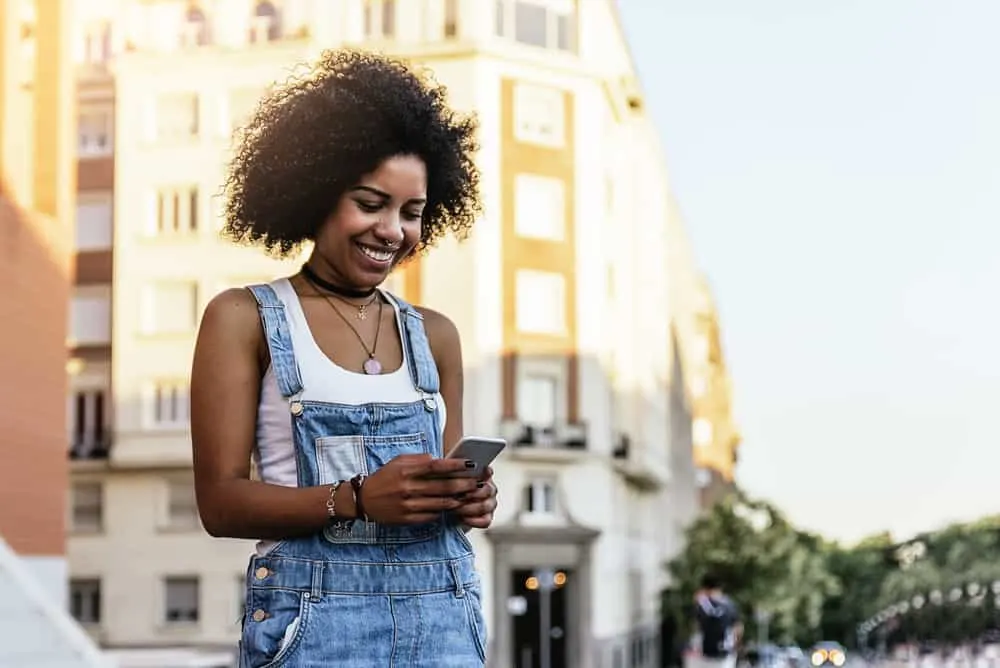 Suave has multiple shampoos on the market, most of which are designed for people with straight or wavy hair. They are usually packed with sulfates, silicones, and other ingredients that curly-haired folk should keep far away from their curls.
But Suave Sulfate-Free Cleansing Shampoo with Coconut Oil is different. It is designed to cleanse your hair gently without stripping your scalp's natural oils.
Ingredients in the Shampoo
The only way to know if a product will benefit your hair is to look at the ingredient label. Here are a couple of ingredients that you should know about.
Coconut Oil
The shampoo has coconut oil as a featured ingredient. In case you weren't aware, coconut oil is a versatile and popular natural ingredient that works wonders for naturally curly hair.
Here are some of the benefits of adding coconut oil to your natural hair routine:
It reduces protein loss, which protects your hair from breakage and encourages a stronger hair follicle.
It protects from sun damage.
Its antimicrobial properties help treat dandruff.
It strengthens the hair shaft to prevent and reduce hair loss.
It seals in the moisture from your moisturizers and conditioners.
Shea Butter
The shampoo has shea butter in its formula, another favorite among naturalistas. It's a fat that's full of nourishing vitamins and minerals, such as vitamin A, vitamin E, and linoleic acid.
Its cetyl esters make it great at sealing in your hair's moisture, promoting healthy hair and length retention. And as a bonus, it works to smooth the hair and reduce frizz.
Cocamidopropyl Betaine (CAPB)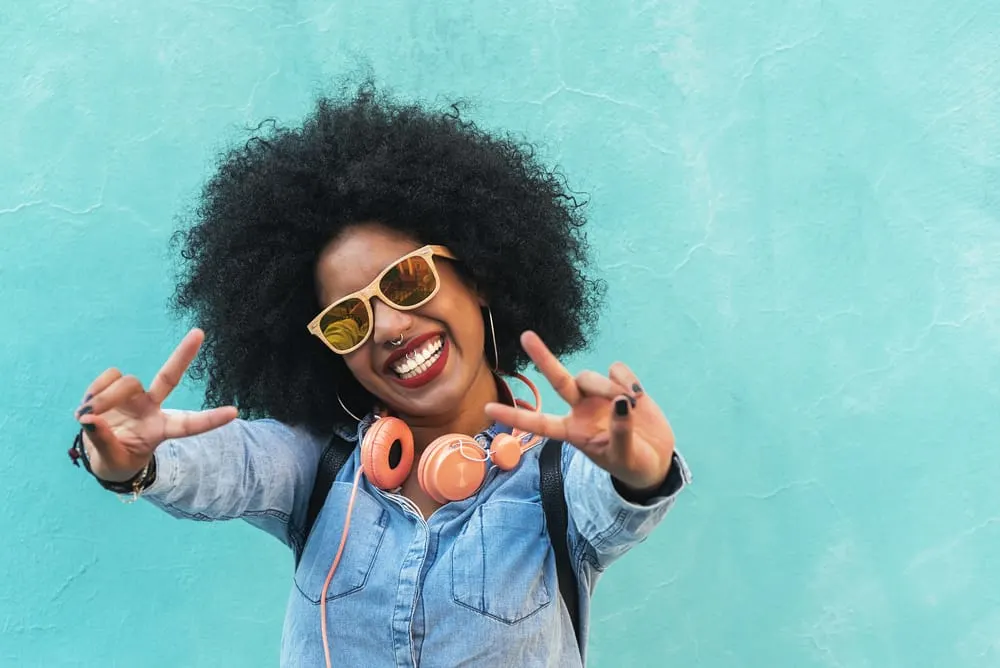 Cocamidopropyl betaine is the second ingredient in Suave's sulfate-free shampoo. It is a surfactant found in many natural shampoos to replace sulfates (like sodium laureth sulfate).
The organic compound is created by combining coconut oil with dimethylaminopropylamine and is supposed to be less harsh than many sulfates while still creating a thick lather.
Some people find that shampoos with CAPB leave their hair feeling more hydrated than sulfate shampoos. However, some individuals have reported that this ingredient is not as gentle as expected. It can also irritate the scalp and skin and exacerbate eczema.
Fragrance
Suave shampoos usually smell amazing, and this shampoo is no exception. Although, the shampoo does have an artificial fragrance.
Since fragrances are not spelled out in the ingredient list and may be used to mask unpleasant odors from questionable ingredients, many stay away from them.
At any rate, the shampoo smells amazing and will leave your hair smelling great too.
Is Suave Shampoo Good for Your Hair?
Suave Shampoo is not a good option for people who prefer hair products that are 100% natural. But for people who are okay with venturing out and trying products that veer a bit from the natural path, it's worth a try.
It has some excellent moisturizing and sealing ingredients and contains a non-sulfate cleanser that won't completely strip curly strands or leave you with damaged hair.
There is no fine line between "good" and "bad" when it comes to natural hair products.
That's because any given hair type may respond differently to different products. Also, your choice to use a product will depend on your personal preferences.
Other Suave Products Available for Curly Hair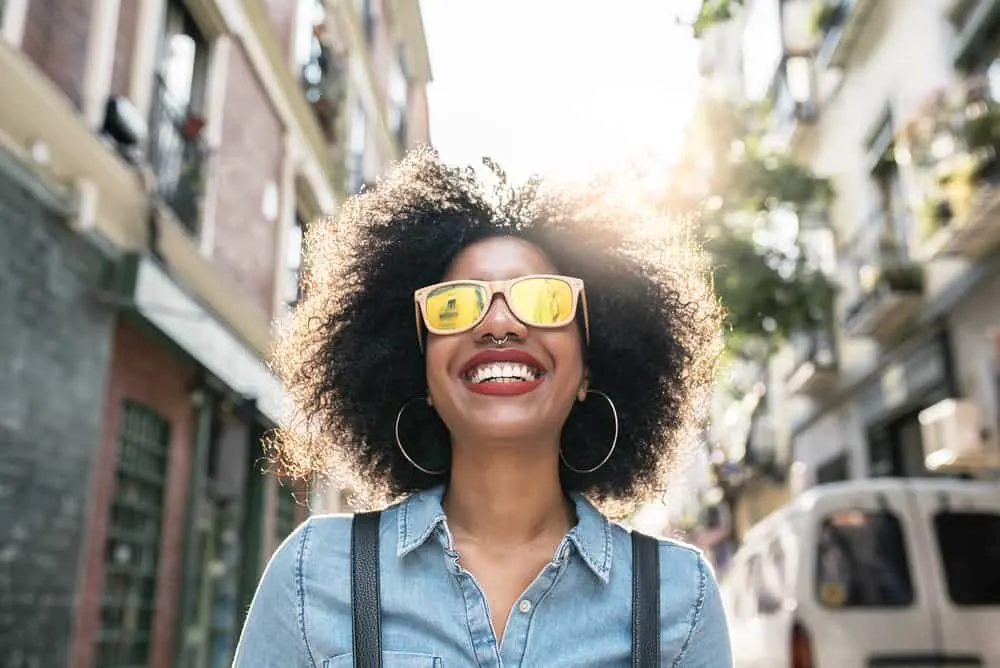 Suave Professionals offers a line of products made specifically for natural hair. Here are some of the products included in the line:
Suave Professionals Ingredients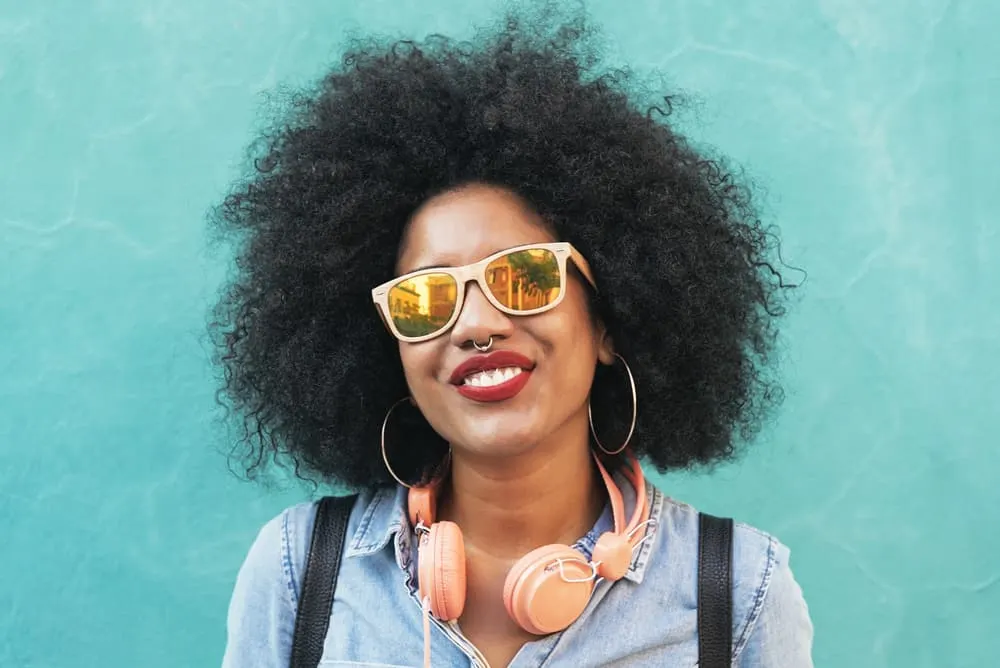 Claims are one thing, and ingredients are another. Let's weigh the pros and cons of the ingredients used in Suave's hair care products for natural hair.
The Good
There are many great ingredients in the Suave Professionals line that will benefit your hair's health. Let's get into them in the sections below.
Castor Oil and Mango Butter
These are the two main ingredients featured in the product names of Suave Professionals products for natural hair. Although, what makes them so special?
If you've been on a natural or hair growth journey for any length of time, then you've probably heard about the benefits of using castor oil for healthy hair.
This powerful ingredient is used in many natural hair growth oil mixtures because it improves the health of your hair and scalp to promote healthy hair growth.
This nutrient-dense oil provides your hair with essential vitamins, proteins, and antioxidants. It nourishes an irritated scalp, smooths hair strands to lock in moisture, and strengthens weak strands.
Mango butter is another excellent ingredient for natural hair care. It provides your hair with vitamins A and E, which provide moisture and strengthen your hair. This helps to prevent hair breakage and damage while minimizing the appearance of split ends.
Other Great Natural Ingredients
Jojoba oil – this popular oil used in natural hair care routines moisturizes and soothes the scalp and provides vitamins and minerals to nourish and strengthen your curls.
Tea tree oil – this potent oil found in the Nourishing Hair and Scalp Oil improves blood flow to the scalp, promoting hair growth.
Soybean oil – this is the main ingredient in the Nourishing Hair and Scalp Oil. It is a carrier oil with many added benefits, such as moisture retention and shine. It also contains vitamin E and has antioxidant properties beneficial to the scalp.
The Not-So-Good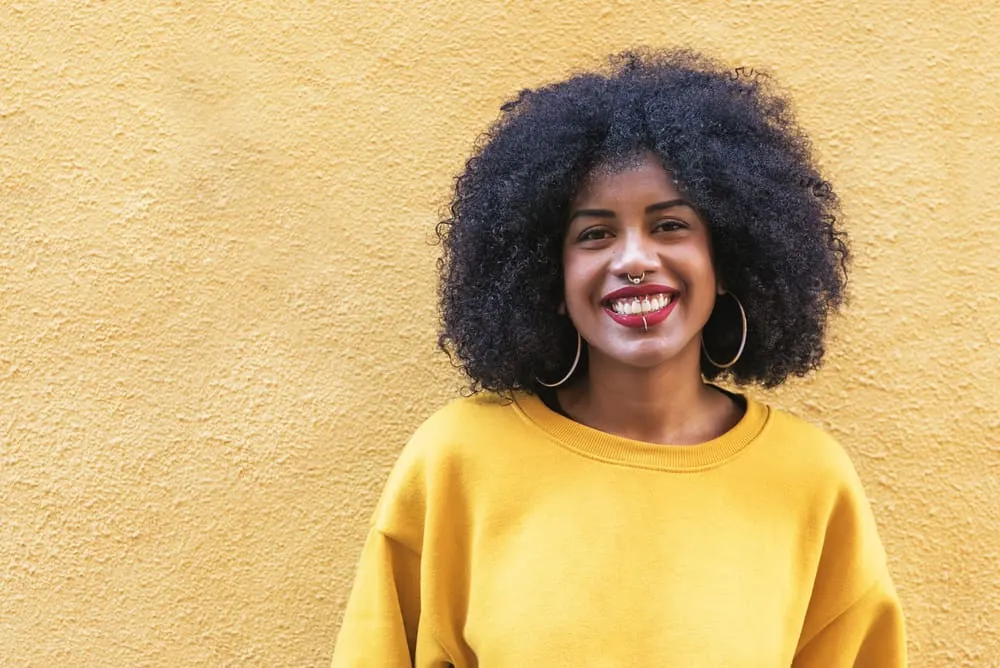 While the Suave Professionals' "Natural Hair" products do feature many great natural ingredients, there are also some ingredients listed that may be unhealthy or have negative impacts on your hair and scalp.
Fragrance (Parfum)
Many of the Suave products have fragrance (perfume) listed in their ingredients. While the impact of this ingredient is often unclear, this ingredient becomes problematic because the components of the fragrance are not listed as ingredients on the label.
So, it is difficult to know what is actually in your products. Additionally, fragrance (perfume) is often listed near the top of the ingredient list, meaning that more than just trace amounts are used.
Silicones
Silicones, like dimethicone, are also used in some of the Suave products. Dimethicone is one of the hardest silicones to remove from the hair, causing buildup and chronic dryness over time. However, this issue can be remedied with a strong clarifying shampoo.
Customer Reviews
Reading reviews and feedback left by people who have used the products is one of the most effective ways to determine whether a product is worth a try. Thankfully, Suave Professionals products have received positive reviews on Amazon, Walmart, and the Suave website.
Reviewers mentioned that the products smell great, increase the shine in their hair, and provide great moisture and curl definition.
Is Cantu Bad for Your Hair?
Is Garnier Fructis Good for Your Hair?
Is VO5 Good for Your Hair?
Is Suave Professionals Good for Your Hair?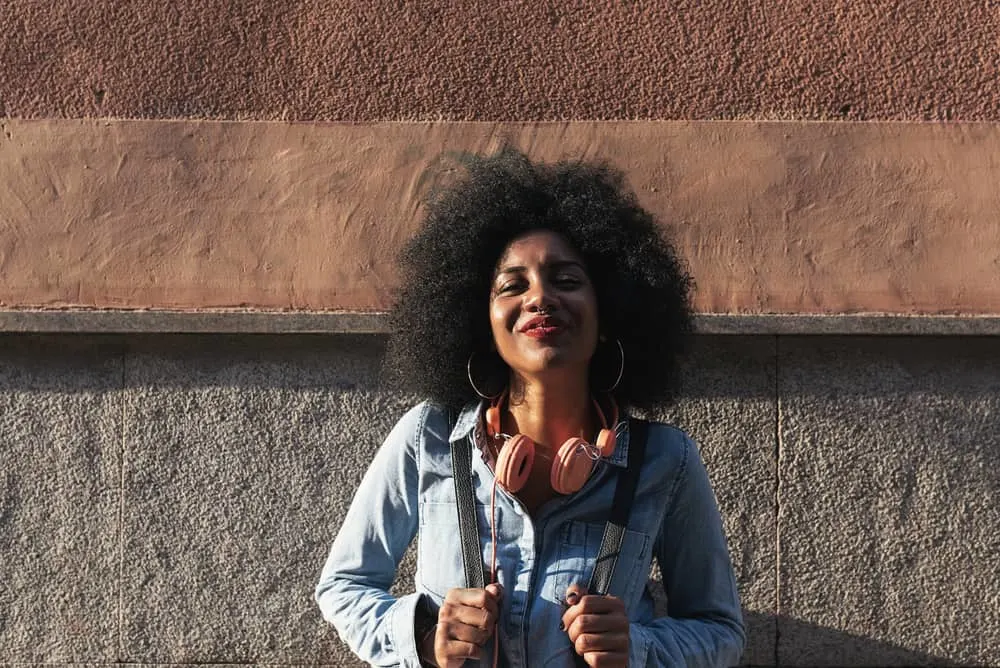 While Suave Professionals' products aren't perfect and contain a few ingredients that could cause your hair and scalp problems, they also include many excellent natural ingredients that foster hair health.
Both the shampoo and conditioner within the natural hair suite are good products. Plus, there is an entire line of complementary products focused on gentle care without dangerous chemicals.
Based on the ingredients and reviews, the Suave Professionals brand may be a good product line to use on your curly hair. Just keep in mind that no one product will work great for everyone, and you should weigh the pros and cons from the information provided in this article to decide for yourself.
However, if you're ready to get back to your roots and try some classic beauty brands for your natural hair care, then this line of products from Suave might be a great place to start.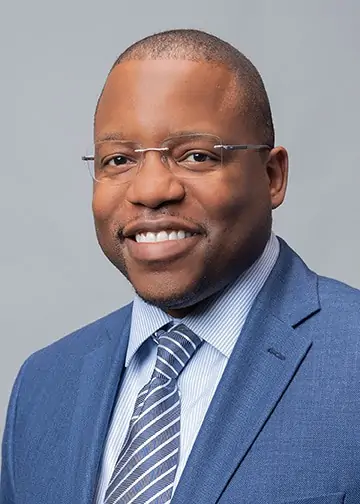 Kenneth Byrd, with a BS in Accounting and Management Information Systems and an MBA from the University of Alabama at Birmingham, has over 15 years of experience and is a recognized authority in hair care. Co-founder of Curl Centric® and Natural Hair Box, Kenneth has dedicated himself to promoting ethical and scientifically-backed hair care practices. Rigorous editorial guidelines, industry recognitions, and features in numerous media outlets evidence his expertise. Kenneth's commitment to transparency, quality, and empowerment has positioned him as a trusted voice in the field, empowering readers to confidently embrace their natural beauty.