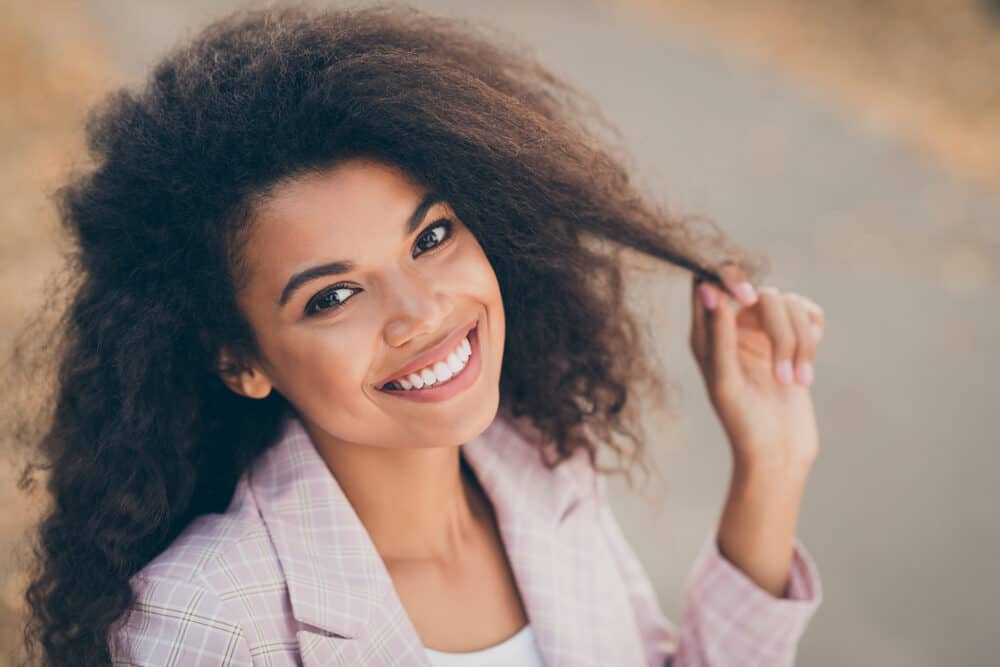 In the natural hair community, there is an ongoing debate over which products are best for curls, kinks, and coils. And VO5, a widely known hair care brand, has risen to the center of recent discussions among bloggers and natural hair influencers.
It has received a ton of mixed reviews, making it difficult for naturals to determine if their products are good for their hair. This article will dispel the ambiguity surrounding the VO5 brand and tell you whether their products are a worthy option for your ongoing hair care needs.
Is VO5 Good for Your Hair?
VO5 is a well-known, reputable hair care brand that produces several high-quality hair products for people with straight hair. However, it's not the best brand for your curls, coils, or kinks. VO5 products often contain sulfates, artificial fragrances, sodium chloride, dimethicone, methylchloroisothiazolinone, and methylisothiazolinone.
These ingredients are known for causing significant build-up, dryness, breakage, and many other issues for ladies with type 3 and type 4 hair strands. When possible, we recommend that curly girls avoid these products unless you're specifically designing your natural hair regimen to account for these harmful ingredients.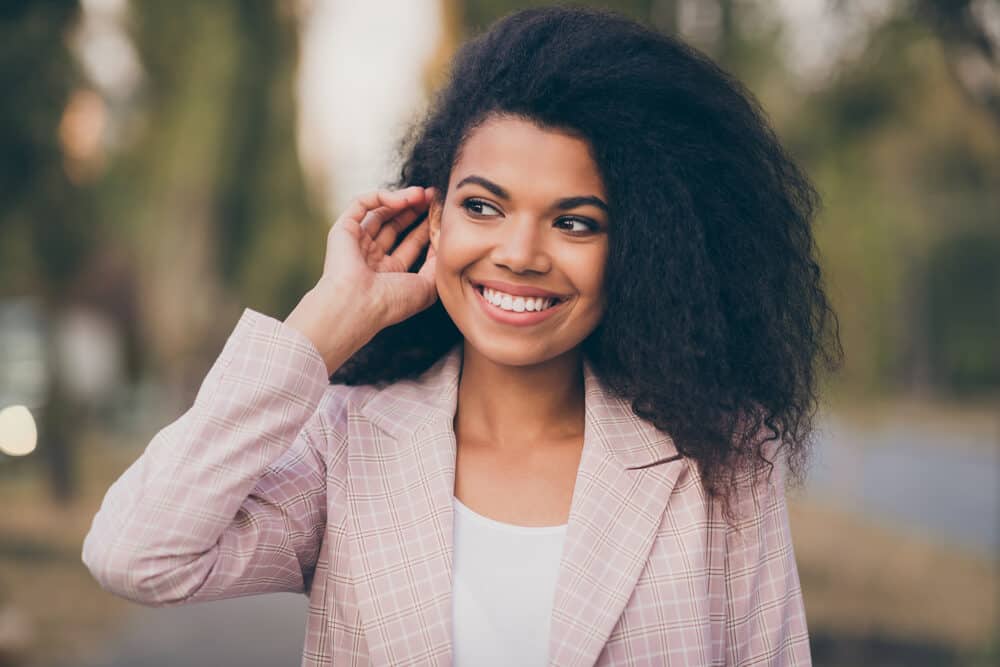 A Quick Rundown on the VO5 Brand
The VO5 brand has been around for decades, offering a wide range of hair care products. The company distinguishes itself by formulating nearly all its products to contain 5 oils and 5 vitamins.
The five oils include:
Sunflower seed oil
Mango seed oil
Sweet almond oil
Rosemary leaf oil
Chamomile oil
Their vitamin blend contains:
Vitamin C
Vitamin B5
Vitamin E
Vitamin B3
Biotin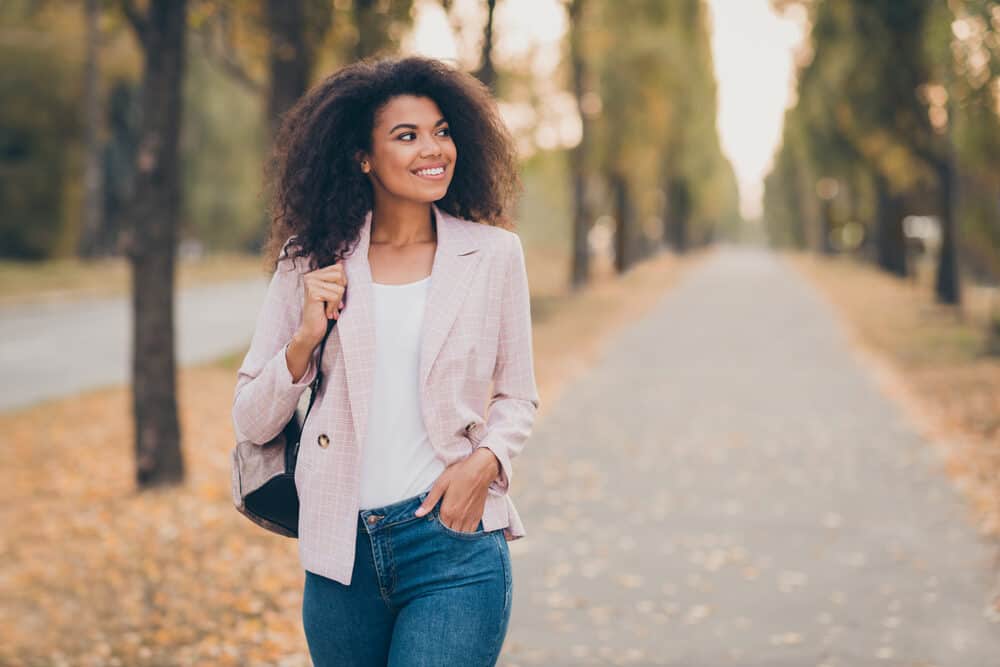 VO5 does not market any of its products for a specific hair type. Instead, it claims that its products are effective for all hair types. This fact alone has caused many in the natural hair community to hesitate when considering VO5 products.
Many naturals only use products that are explicitly marketed for textured, curly, or coarse hair. Because of this, VO5 has not been embraced in the natural hair community.
An Overview of VO5 Products
Educating yourself on VO5's products will help you determine if they are a good fit for your hair. Below are a few of the brand's best-selling products, along with the company's claims about their benefits and usability: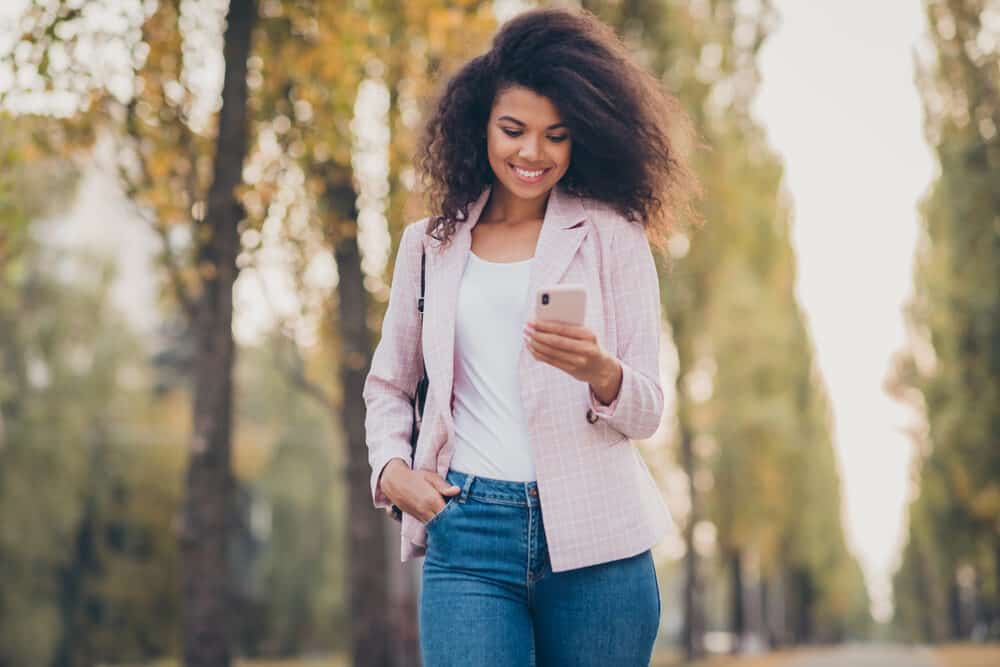 VO5 Product Ingredients
Natural hair gurus often associate the quality of a hair product brand with the ingredients they use. For this reason, many naturals meticulously study hair product ingredient lists before deciding if a product is right for them.
However, this process can be very time-consuming. So to help you determine if VO5 is good for your hair, we have done the work for you. Review the list below to learn the good and bad ingredients in VO5 hair products.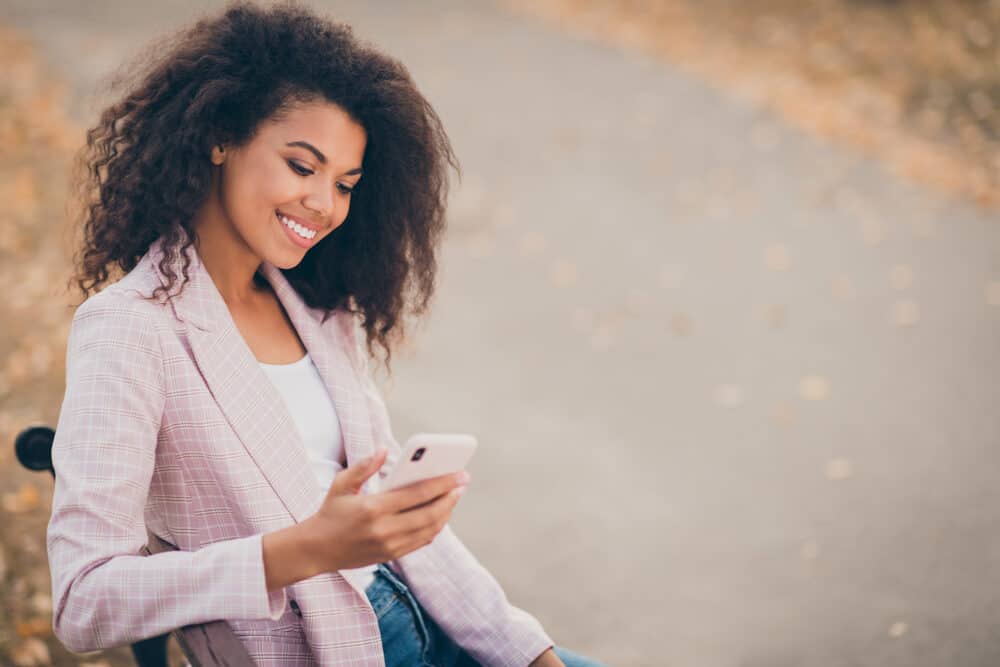 The Good Ingredients
Vitamins – VO5 shampoos and conditioners include vitamins C, E, B3, B5, and biotin. These vitamins minimize hair loss, balance oil production, strengthen hair strands, reduce scalp inflammation, and stimulate follicle growth. VO5 stands by its vitamin mix and includes it in all of its shampoos and conditioners.
Oils – The sunflower seed, sweet almond, and mango oils present in VO5 products seal in the moisture that the hair needs to grow and thrive. The rosemary leaf and chamomile flower oils regenerate tired, dry strands and help with blood circulation in the scalp stimulating hair growth. These oils are present in almost all of VO5's products.
Soy Milk Proteins – Soy milk proteins can protect your hair from breakage and thinning. Soy milk restores the strength and hydration that hair loses over time through styling and washing. VO5 uses soy milk protein in all its shampoos and conditioners within the Moisturizing Milks collection.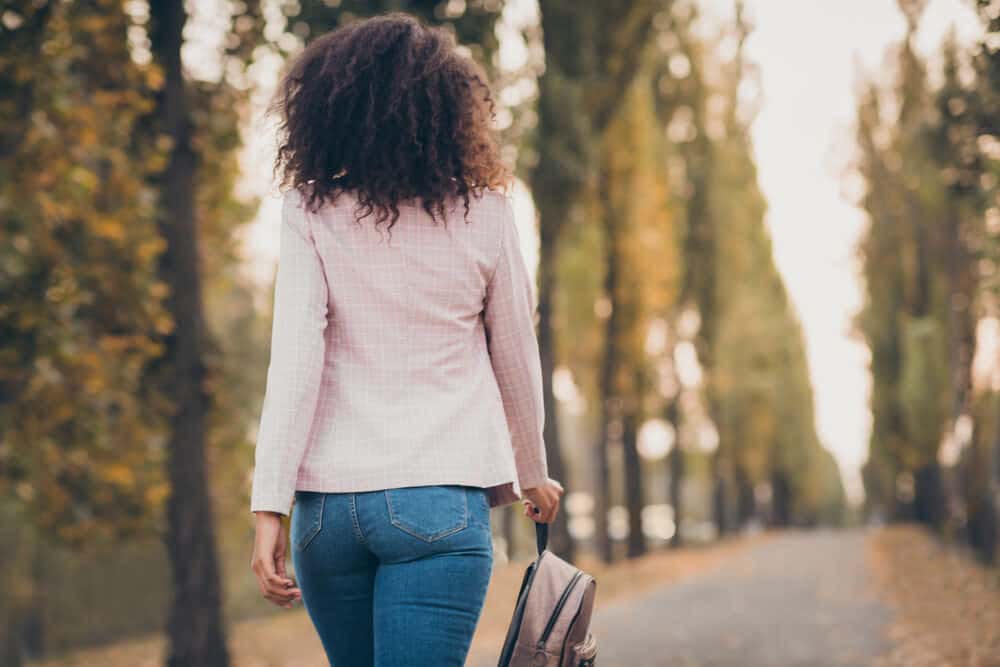 The Bad Ingredients
Sulfates – Sulfates (e.g., sodium lauryl sulfate) are chemicals used to cleanse the hair and are mainly found in VO5's shampoos. These chemicals create a foaming action when the shampoo comes in contact with water during washing. Although sulfates cleanse the hair well, they strip it of nearly all moisture, leaving hair dry and weak.
Artificial Fragrances – VO5 products smell super fragrant, sometimes overpowering. And that's because the vast majority of their ingredients contain artificial fragrances. These are a no-no if you're practicing mindful haircare. When manufacturers use "fragrances" in their products, they fail to disclose what they really use to create a product's scent.
Salt (sodium chloride) – You'll find salt in some of VO5's shampoos, which can make them super drying to the hair.
Dimethicone – Dimethicone is a type of silicone used to make VO5 shampoos and conditioners smooth and silky to the touch. It can make hair feel glossy and smooth after just one wash. But dimethicone is a sinister ingredient because it coats hair strands causing significant build-up over time that can be difficult to remove.
Methylchloroisothiazolinone and methylisothiazolinone – These are two preservatives routinely used in VO5's products. They are both known to cause allergic reactions, and they've been linked to lung toxicity and even neurotoxicity.
Customer Reviews on VO5 Products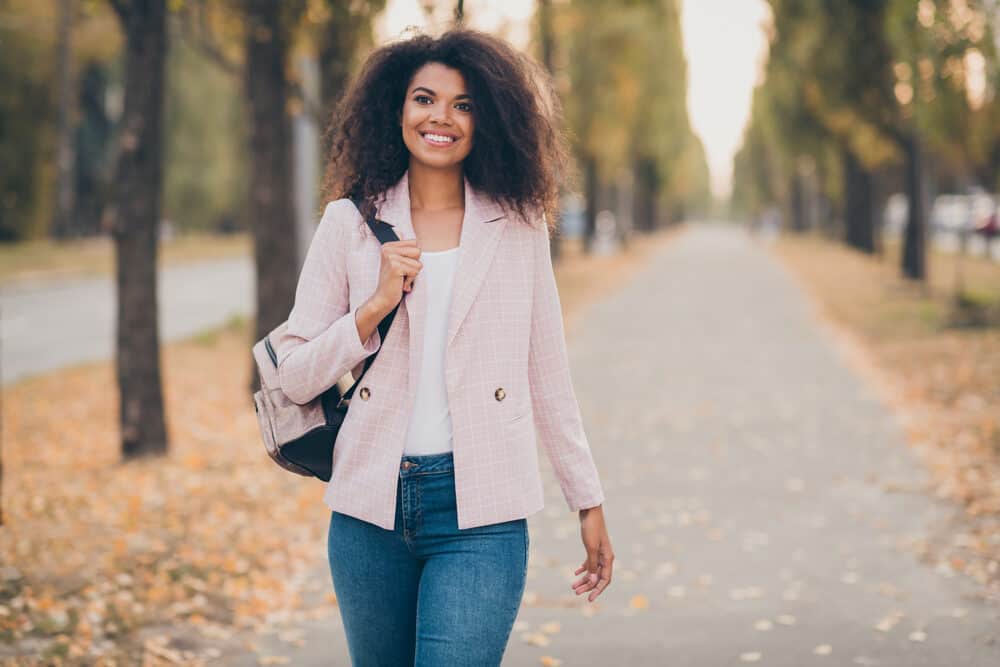 Reviews provide helpful insight into the quality and effectiveness of a product. But finding reviews that you can trust can be cumbersome. To save you time, we've scoured the internet for reliable reviews of VO5's products.
Based on verified Amazon reviews, all of the VO5 products received at least 4 out of 5 stars. Most comments from consumers were positive, which is encouraging.
But with each product, there were also a few negative comments. Below you'll find a summary of a few reviews from consumers that are both positive and negative.
Positive Reviews
The Kiwi Lime conditioner helps to eliminate frizz and control split ends.
The Moisture Milks shampoo removes build-up, leaving hair clean and polished.
The hot oil treatment prevents hair from drying out during washes.
Negative Reviews
Hair was tangled and dry after using the Kiwi Lime conditioner.
The Ocean Fresh shampoo left severe build-up on hair and scalp.
Hair spray left flakes on hair and scalp.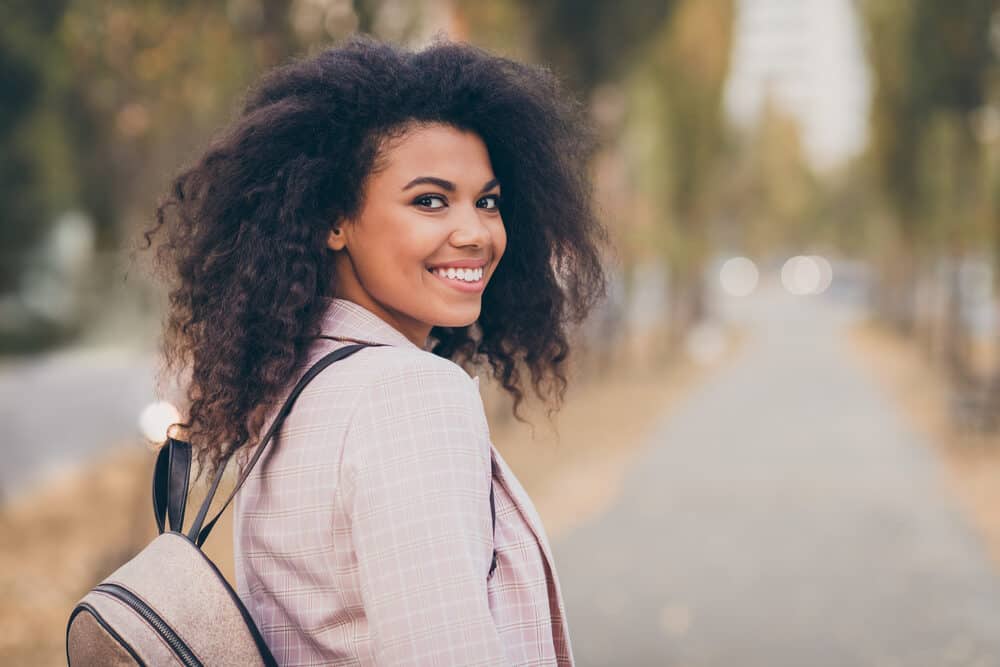 Should You Try VO5 Products?
Because VO5 has received some unfavorable reviews and its products contain several questionable ingredients, you should probably pass on trying their products. The damage that their products can cause to natural hair is unfathomable. Furthermore, if healthy hair is a long-term goal of yours, VO5 products will only hinder you.
In summary, we do not recommend that you add VO5 products to your hair care product collection. They are more likely to do more harm to your hair than good because they are loaded with ingredients that can cause damage.
Instead, we recommend brands like Shea Moisture, Curls, Design Essentials, or Camille Rose Naturals. We hope that this article has helped you to make an informed decision about whether or not you should use VO5 hair products.