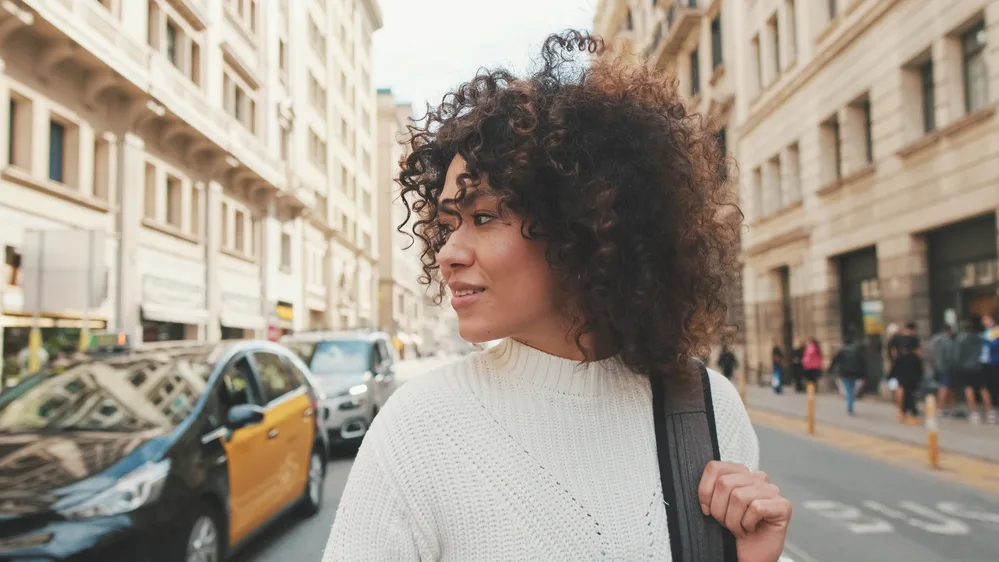 Your regular shampoo will be sufficient on most wash days. But there are times when a regular shampoo just won't cut it – usually when you want to remove product buildup, unwanted hair color, chlorine, product buildup, etc.
A good clarifying shampoo is the better option in cases like these. Unfortunately, curly hair is incredibly vulnerable to dryness, and the wrong clarifying shampoo can make that problem a lot worse.
So, to ensure that your clarifying shampoo doesn't leave your hair worse off than it was before, it's important to weigh your options thoroughly. In this article, we'll share the top 3 clarifying shampoos for curly hair to ensure the health of your hair as you deep cleanse it.
Best Clarifying Shampoo For Curly Hair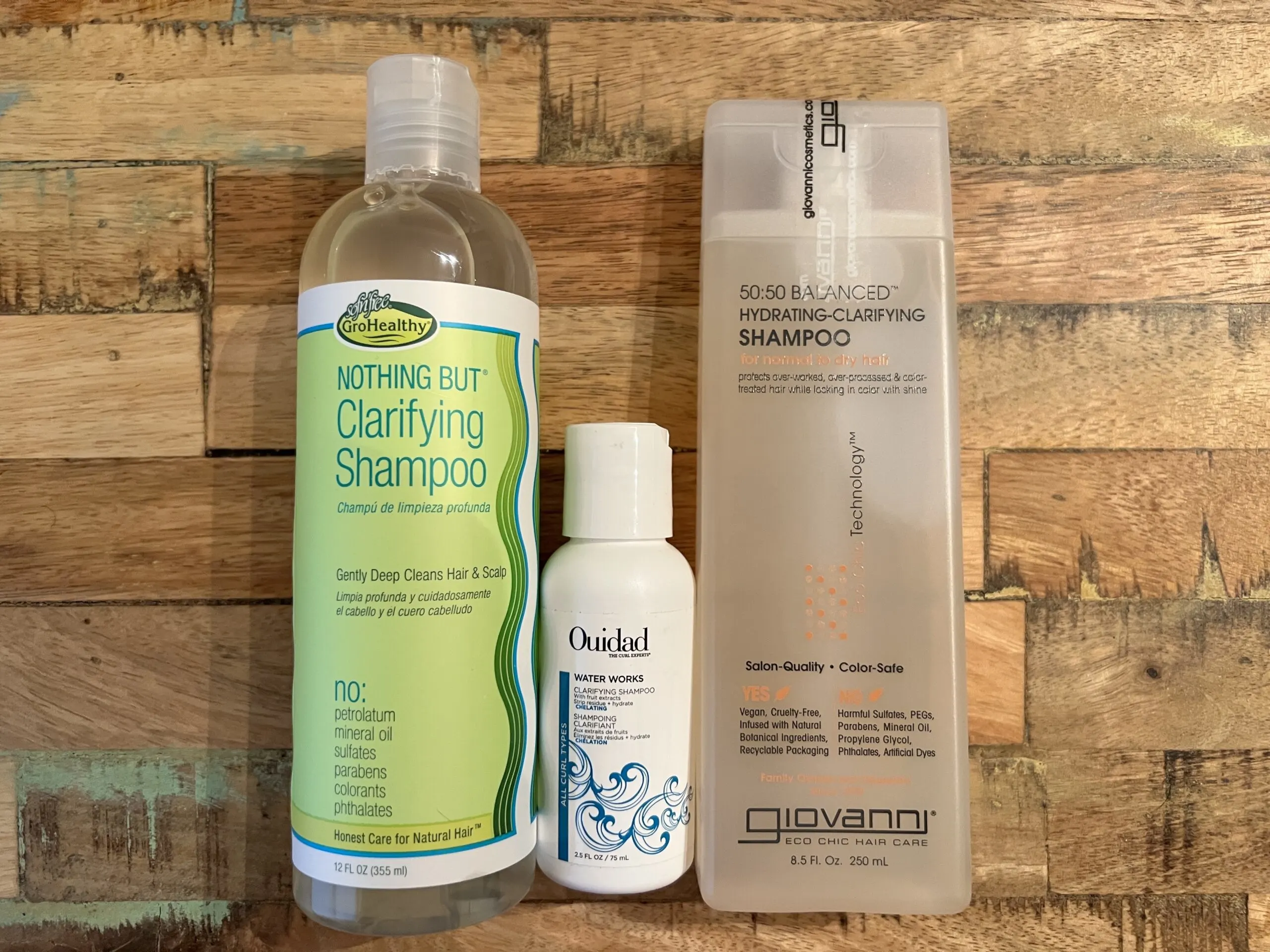 The best clarifying shampoo for curly hair is Nothing But Clarifying Shampoo for its balance of potent cleansing power and gentle care specifically tailored for curls. It also avoids harsh ingredients like sulfates, petrolatum, mineral oil, and parabens, putting the health of your hair and scalp first.
1. Nothing But Clarifying Shampoo
When it comes to choosing a clarifying shampoo, you need one with enough cleansing power to get the job done. But it's important to ensure it's not too potent – you'd be surprised at how damaging some clarifying shampoos can be.
But with Nothing But Clarifying Shampoo, you don't have to worry about that. It's a clarifying shampoo designed specifically for natural hair. It'll help you remove buildup without stripping the life from your curls.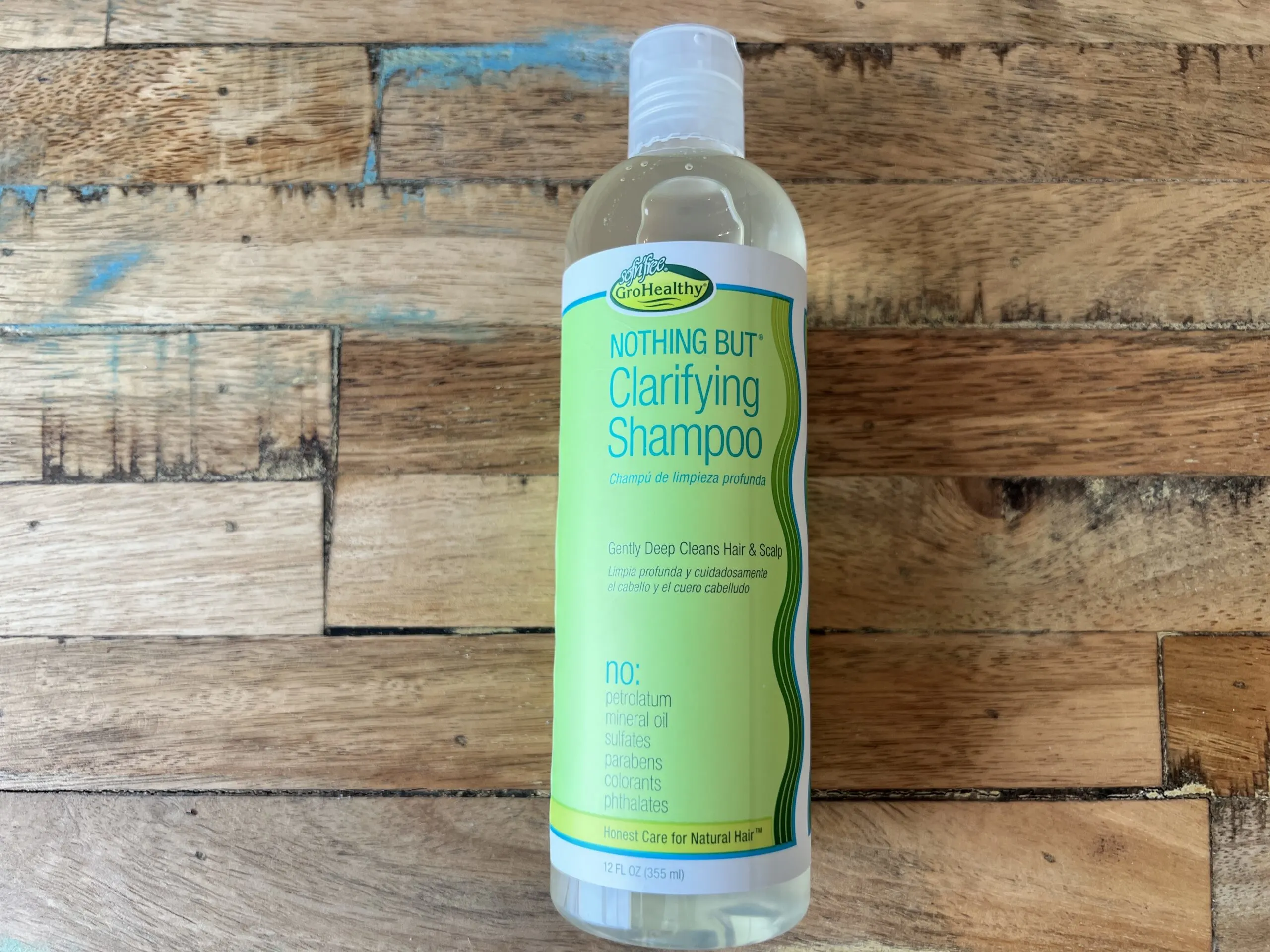 Overview
Shampoo Two is a sulfate-free clarifying shampoo that utilizes gentle cleansers to gently and effectively remove unwanted buildup, product, or debris from your hair.
Aside from being sulfate-free, the product doesn't contain ingredients like petrolatum, mineral oil, or parabens. That's a major win for your hair and your health.
Key Ingredients
This shampoo doesn't have a crazy long ingredient list – it has everything your hair needs for a deep cleanse and none of what it doesn't. A few of the key ingredients in the formulation include:
Cocamidopropyl betaine – A surfactant that doubles as a product thickening agent. It also reduces static.
Sodium C14-16 Olefin Sulfonate – A natural cleanser that comes from coconut oil.
Cocamide DEA – A type of coconut oil that can cleanse the hair.
Linalool – An essential oil that gives off a delightful scent and promotes relaxation.
There are other ingredients in the formulation. If you want to see all of them, go to the link above and browse the product page.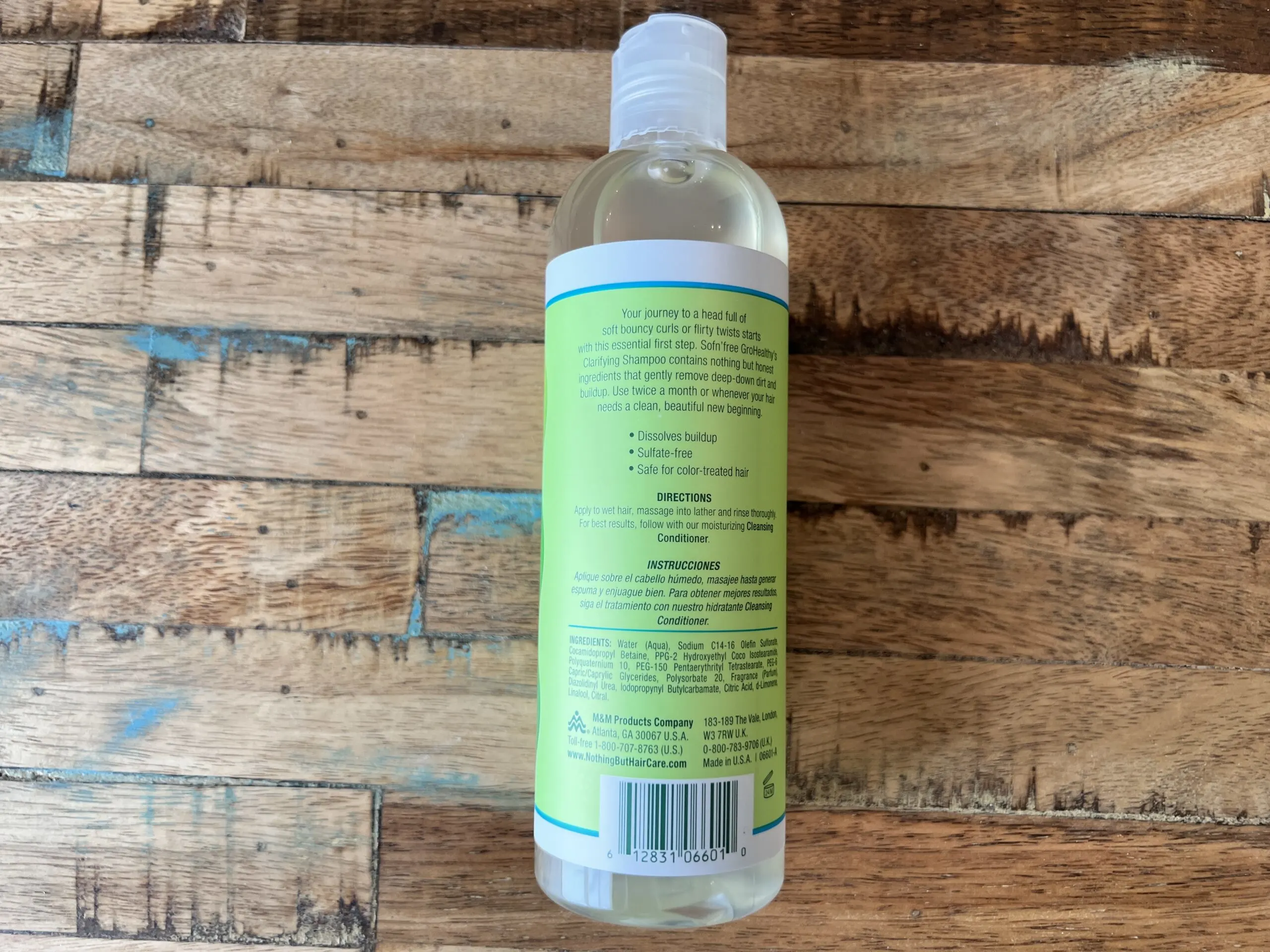 How to Use It
To use this clarifying shampoo, you'll get into the shower and allow water to run over your hair until it's drenched. Then, apply the shampoo directly to your hair in sections, focusing mainly on your roots and any other areas that need a deep cleanse.
Lather up by massaging your scalp and hair with the pads of your fingers. Then, rinse thoroughly. You can use this shampoo up to once a month. Always condition your hair after use.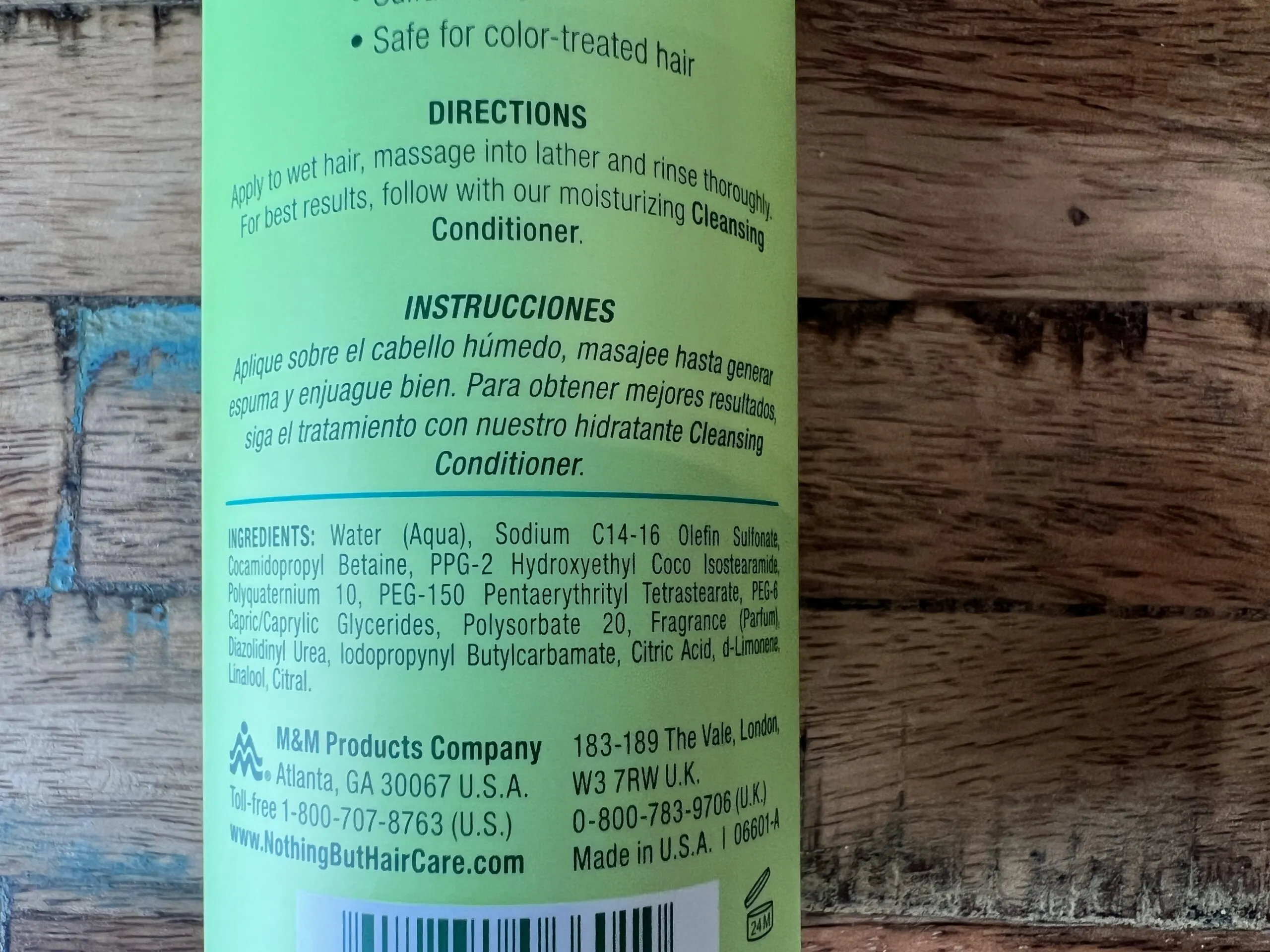 Ingredients: Water (Aqua), Sodium C14-16 Olefin Sulfonate, Cocamidopropyl Betaine, PPG-2 Hydroxyethyl Coco Isostearamide, Polyquaternium 10, PEG-150 Pentaerythrityl Tetrastearate, PEG-6 Capric/Caprylic Glycerides, Polysorbate 20, Fragrance (Parfum), Diazolidinyl Urea, Iodopropynyl Butylcarbamate, Citric Acid, d-Limone, Linalool, Citral.
Pros and Cons
This shampoo is great at what it does – deep cleansing the hair. But that's not all you should know. Below are a few great and not-so-great things to keep in mind as you're deciding whether this is the right shampoo for you:
Pros
Sulfate-free: The shampoo contains sulfate alternatives, which is great for those who would rather avoid moisture-stripping sulfates.
For Curls: The shampoo is designed for all hair types, including curly hair.
Non-Drying: The formula is effective at ridding the hair of unwanted buildup but won't strip your hair of all moisture.
Cons
Fragrance: The shampoo label and product page state that the shampoo is fragrance-free, but that's not true. Though the shampoo has a light, clean scent, if you're expecting a fragrance-free shampoo, you may not be happy.
Customer Reviews
Many of the happiest customers noted that this shampoo is the best clarifying shampoo they've ever used. Some of the other positive comments mentioned that the shampoo works on fine hair, removes buildup from locs, and has a nice smell even though it's supposed to be fragrance-free.
Some of those who aren't enthused about the shampoo state that they don't like the fact that it has a scent. They also state that the shampoo left their hair feeling super dry. Remember that negative reviews about this shampoo are hard to come by.
Should You Try It?
Not so sure whether you should add this shampoo to your hair product stash? Perhaps this section will help. Nothing But Clarifying Shampoo is a great fit for anyone who wants a general clarifying shampoo without any unnecessary frills.
It'll get rid of everyday product buildup and excess oils without a problem. But if you need more targeted buildup removal, keep reading for another option.
2. Ouidad Water Works Clarifying Shampoo
In your quest for the perfect clarifying shampoo that caters specifically to curls, kinks, and coils, you may have heard of Ouidad Water Works Clarifying Shampoo.
Ouidad, a brand that has proudly specialized in curly hair care for over three decades, has developed a unique formula that aims to tackle hard water and chlorine build-up, two common culprits behind dull, lackluster curls.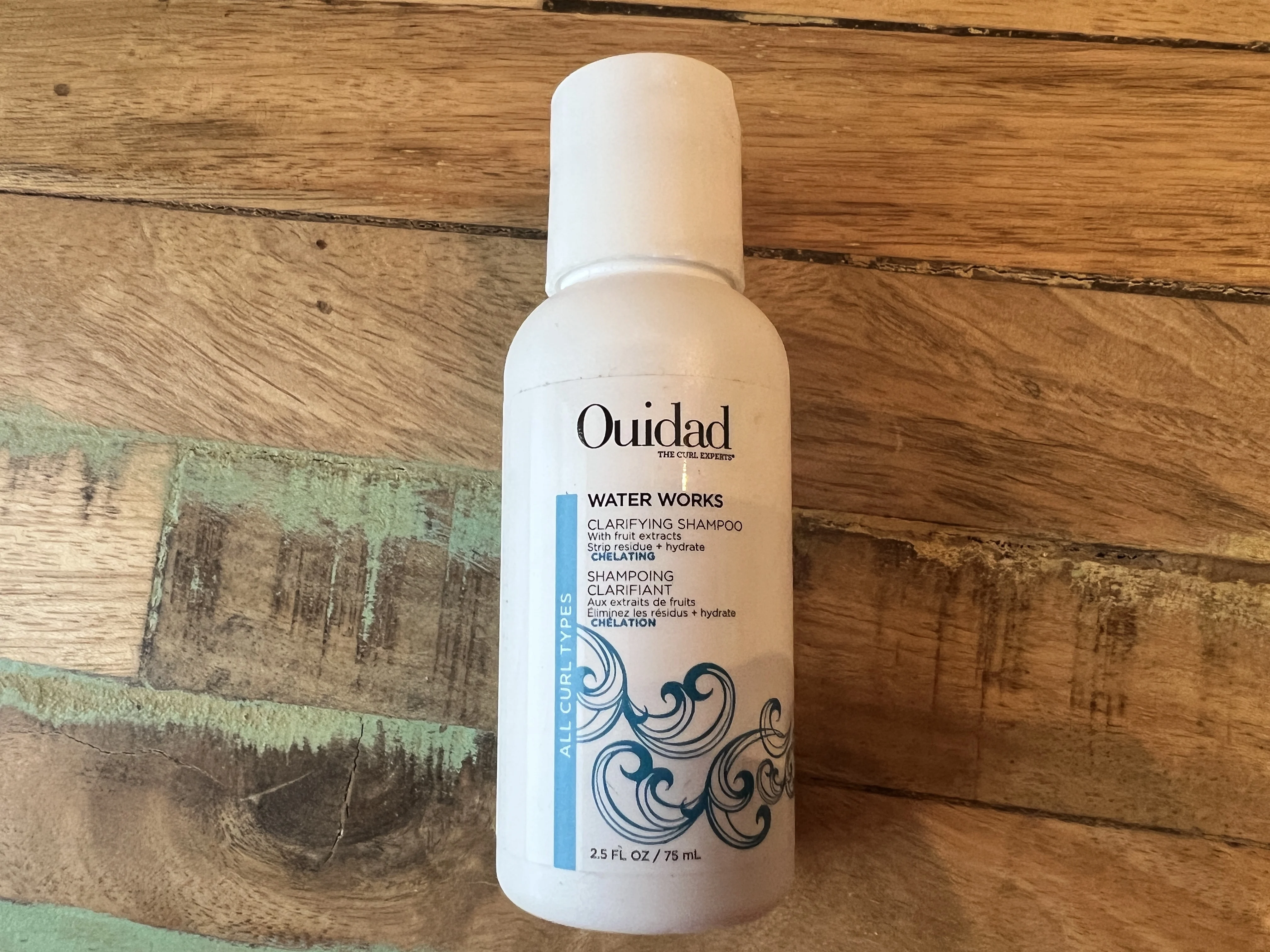 Overview
If your hair has been exposed to chlorine or hard water on an ongoing basis and is showing signs of buildup, Ouidad Water Works Clarifying Shampoo is the clarifying shampoo you need in your hair product stash.
It contains potent, yet gentle, cleansers and extracts that can easily restore your hair back to its former glory.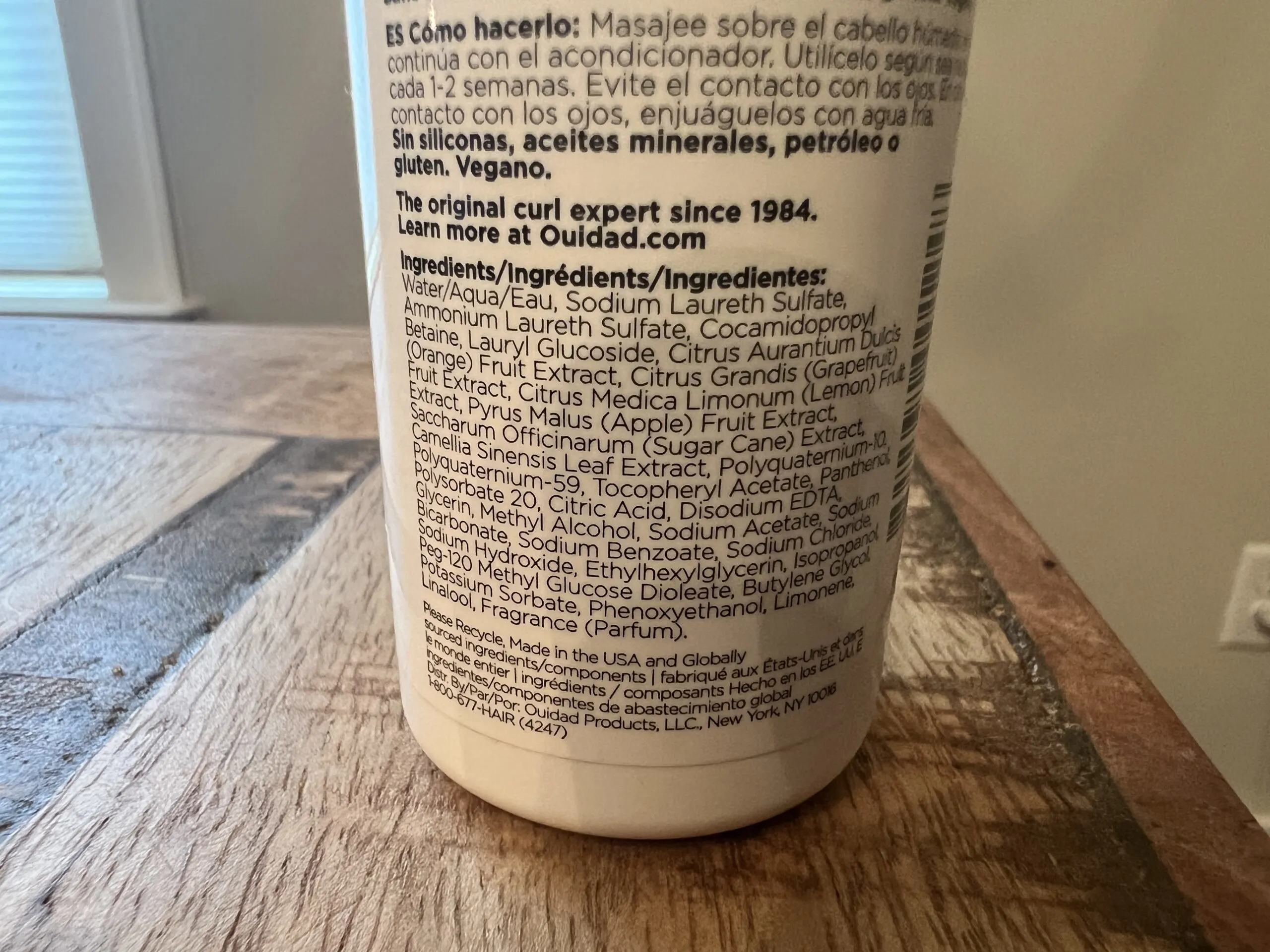 Key Ingredients
The magic in this shampoo lies in its potent yet nurturing blend of ingredients. The formula is driven by an array of fruit extracts like Grapefruit and Apple.
These natural ingredients provide excellent clarifying properties that help eliminate product buildup, hard water minerals, and chlorine without robbing your hair of its natural oils.
The fruit-based ingredients are also responsible for the delightful, light scent that many users have grown to love. The cleansers in this formulation are also of importance; though this shampoo contains some non-sulfate cleansers, it also has sulfates.
You might be tempted to shy away from any shampoo with sulfates, but if you'll be using the shampoo on an occasional basis, it won't do much (if any) damage to your hair. What's more, the shampoo contains balancing ingredients that offset the potential harshness of the sulfates.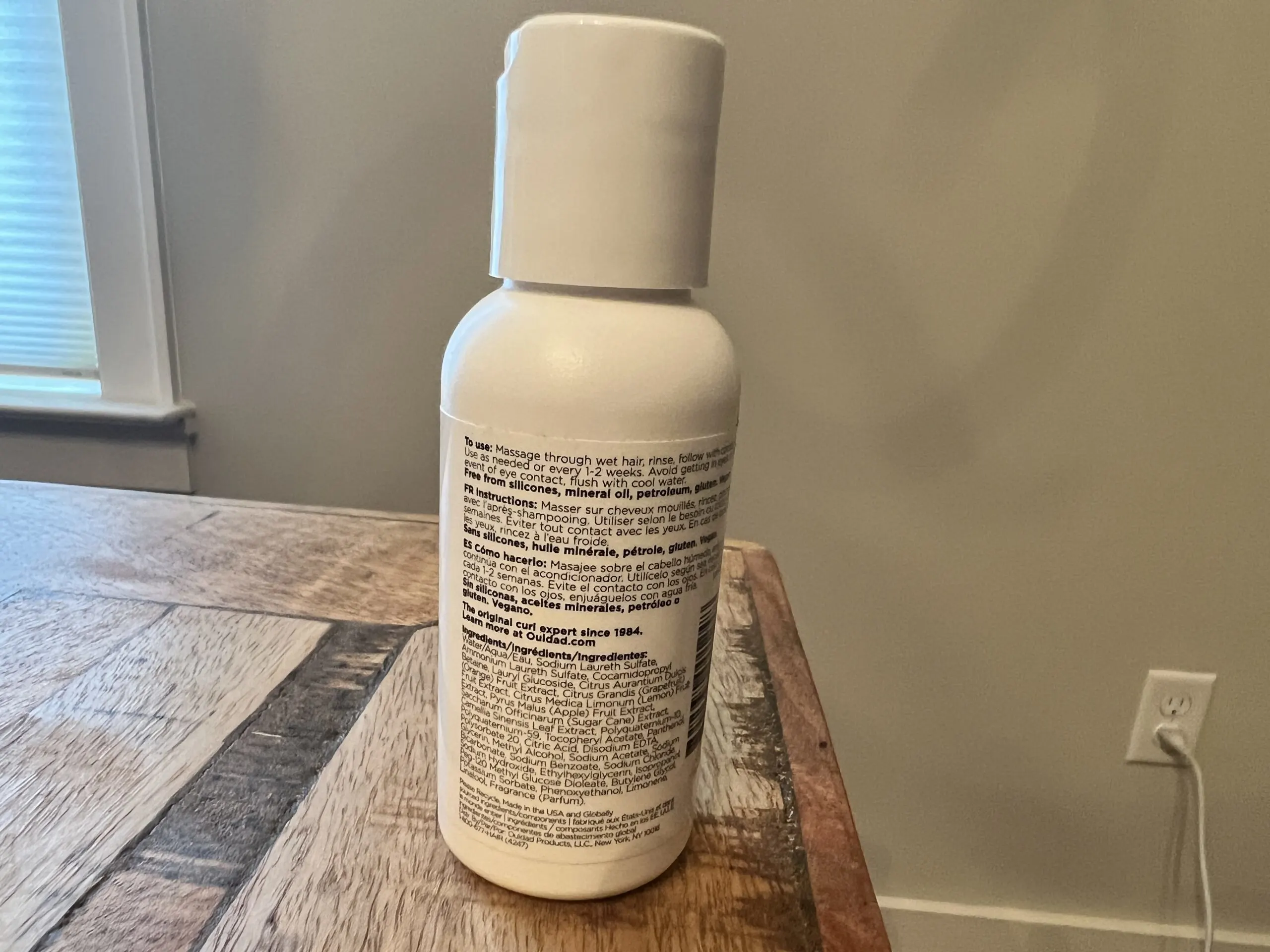 How to Use It
Using Ouidad Water Works Clarifying Shampoo is as straightforward as it gets. Simply wet your hair thoroughly and apply a liberal amount of the clarifying shampoo to your hair and scalp. You'll focus intently on your scalp and any areas that are covered in buildup or have been exposed to hard water or chlorine.
Then, lather up by massaging your scalp gently and then pulling the shampoo suds down the length of your hair. Finish up by rinsing thoroughly. Always use an ultra-hydrating conditioner afterward.
Remember that this is a clarifying shampoo that cleans much deeper than your regular shampoo. So you don't need to use it every day.
Depending on your hair type, how much product you use, and how often you swim in chlorinated water/use hard water, a clarifying frequency of once a week or every other week should suffice. You may not even need to use it more than once per month.
Pros and Cons
Every product comes with some unique pros and cons, and this shampoo is no exception. Keep reading for the pros and cons so you can make an informed decision regarding whether this shampoo is right for you:
Pros
Deep Cleansing: This shampoo is incredibly efficient at removing stubborn build-up that ordinary shampoos can't touch. This includes hard water deposits, chlorine, and product residue.
Non-Stripping: Despite its deep-cleaning power, it manages to retain the natural oils in your hair, ensuring that your curls remain hydrated and healthy.
Curly Hair-Friendly: Ouidad has designed this shampoo with curly hair in mind, which means it works to enhance, rather than fight against, your natural curl pattern.
Pleasant Aroma: The refreshing scent is a definite plus.
Cons:
Price: As with many specialized hair care products, the Ouidad Water Works Clarifying Shampoo is a bit on the pricey side.
Availability: The product may not always be readily available at local stores. Snapping it up online will likely be your best bet if you end up adding this shampoo to your hair product rotation.
Customer Reviews
Users love how the shampoo rejuvenates their curls, bringing back the bounce and shine that was hidden beneath the buildup. They've also mentioned the positive impact on their scalp health.
The most common critique concerns the shampoo's price point, with some users considering it a bit steep. But the general consensus is that the results are worth the investment.
Should You Try It?
If you've got curls and are struggling with dullness and lack of volume from hard water, chlorine, or product build-up, the Ouidad Water Works Clarifying Shampoo could very well be your hair's new best friend.
While it may be a bit pricier than your average shampoo, the deep cleansing, non-stripping benefits that it delivers make it a worthwhile investment in your hair's health and vibrancy.
This shampoo isn't designed to merely cleanse your hair, but it's geared to enhance the health and beauty of your curls. So, should you try it? We say yes!
3. GIOVANNI Eco Chic 50:50 Balanced Hydrating Clarifying Shampoo
Whether you've been dabbling in chemical hair treatments or just feel like your hair needs a deep clean, a balanced clarifying shampoo could be exactly what you need.
The right clarifying shampoo can bring your hair back to a neutral state, removing gunk and chemicals that could suffocate your strands or eat away at their internal or external structure. GIOVANNI Eco Chic 50:50 Balanced Hydrating Clarifying Shampoo could be exactly what you need.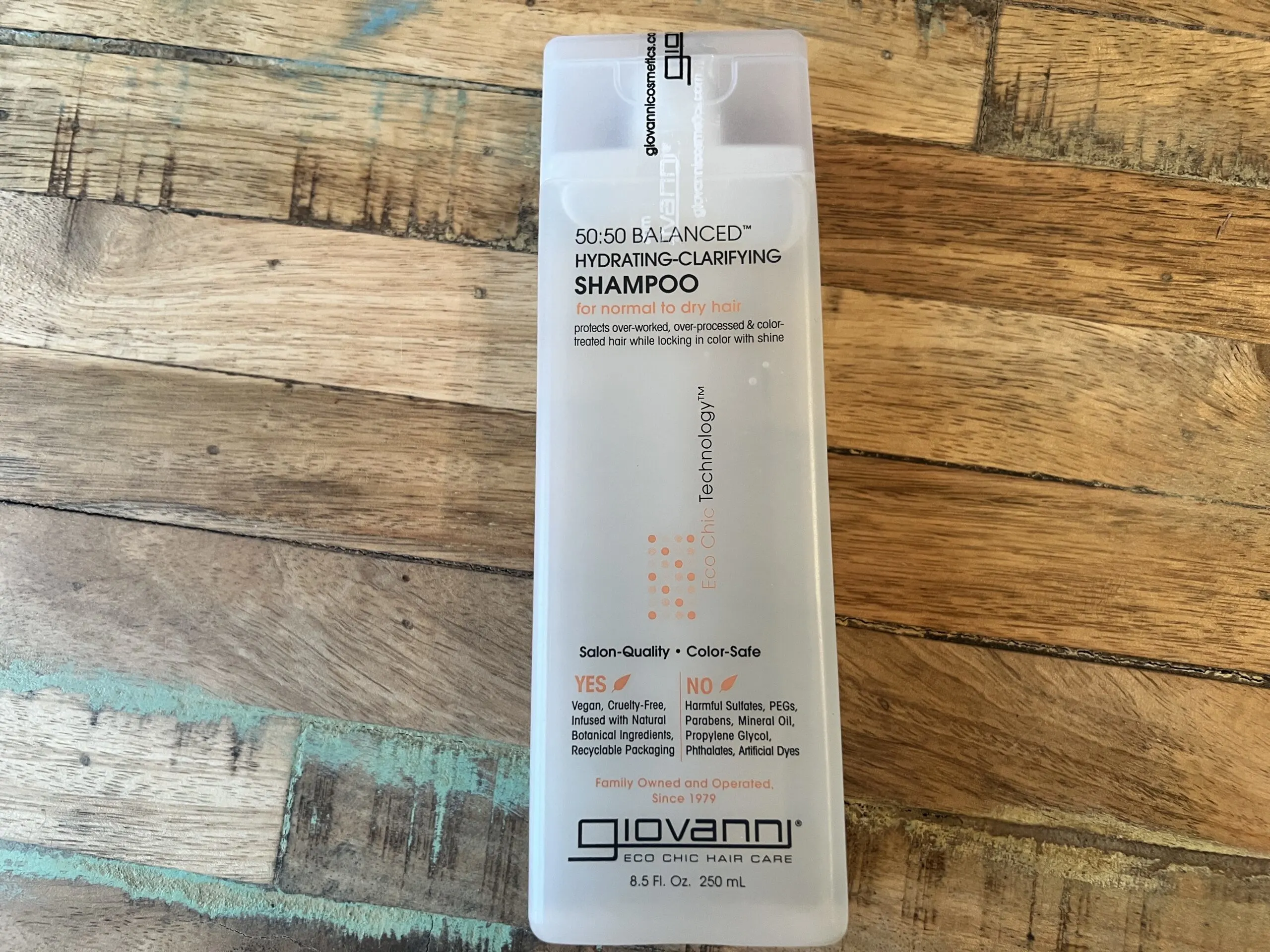 Overview
GIOVANNI Eco Chic 50:50 Balanced Hydrating Clarifying Shampoo has been making waves in the curly hair community for years, and it's easy to see why. This top-tier shampoo is the perfect addition to any curly hair regimen.
It's designed to cleanse and nourish hair gently, making your curls soft, defined, and healthier than ever. It not only removes buildup from the hair, but it helps to give your hair a clean slate post-chemical processing, restoring your hair's pH.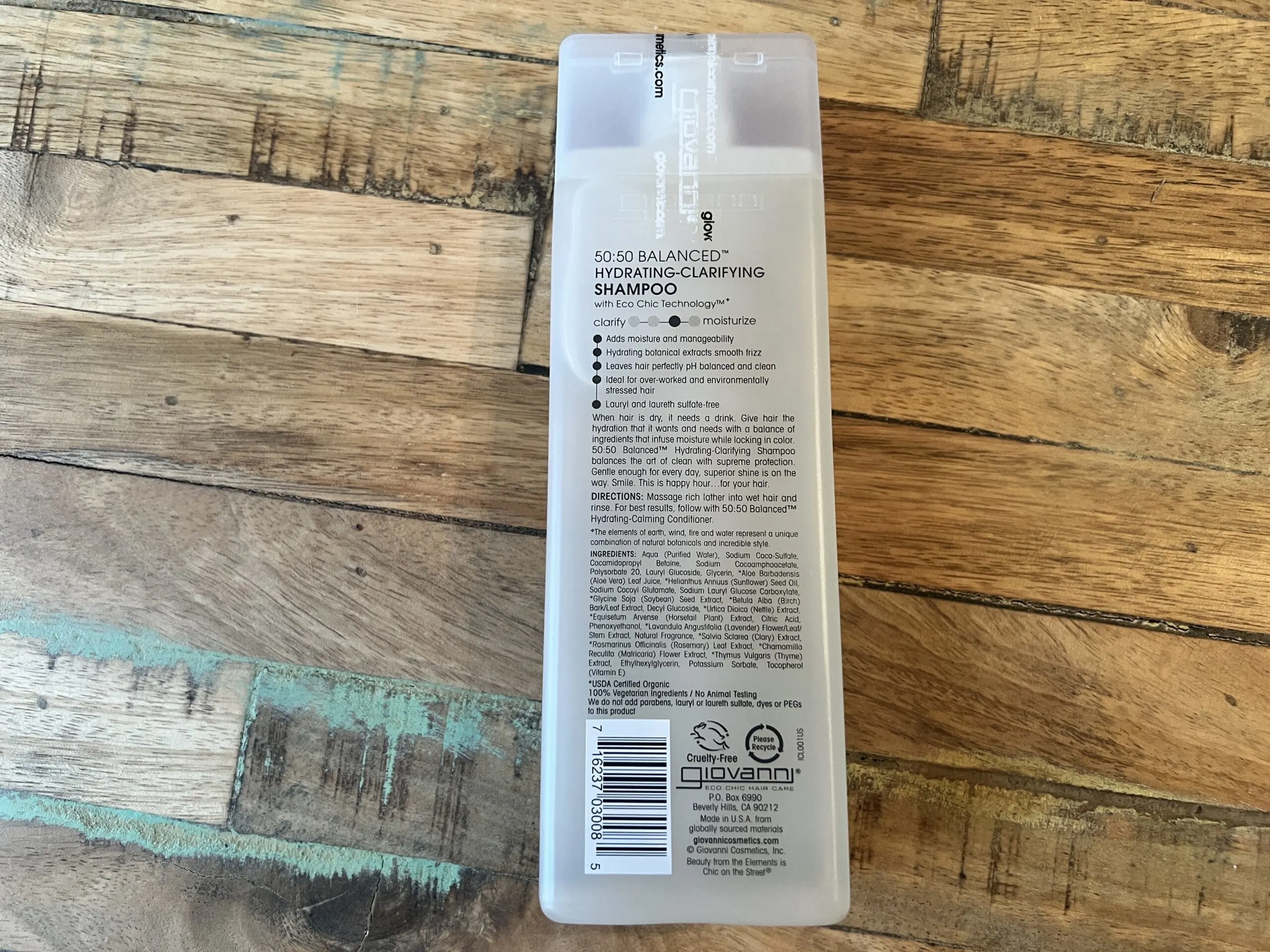 Key Ingredients
GIOVANNI Eco Chic 50:50 Balanced Hydrating Clarifying Shampoo is packed with natural, hair-loving ingredients. The Decyl glucoside and cocamidopropyl betaine are gentle, plant-derived cleansers known for their gentleness. They're perfect for maintaining the integrity of your curls while effectively removing buildup.
Aloe vera juice, also found in the shampoo, is a well-known moisturizer that hydrates the hair and scalp, reducing dryness and frizz. The plant is also very nourishing, rejuvenating your hair with vitamins and antioxidants.
The star of the show might just be the sunflower oil. Known for its high concentration of Vitamin E, it helps protect your hair against damage from the sun and environmental stressors. It also leaves your hair with an undeniable shine.
And as a bonus, the formula is free of lauryl and laureth sulfates and is color safe. It's practically a dream come true for those looking for a safe yet effective, deep cleanse for their curls.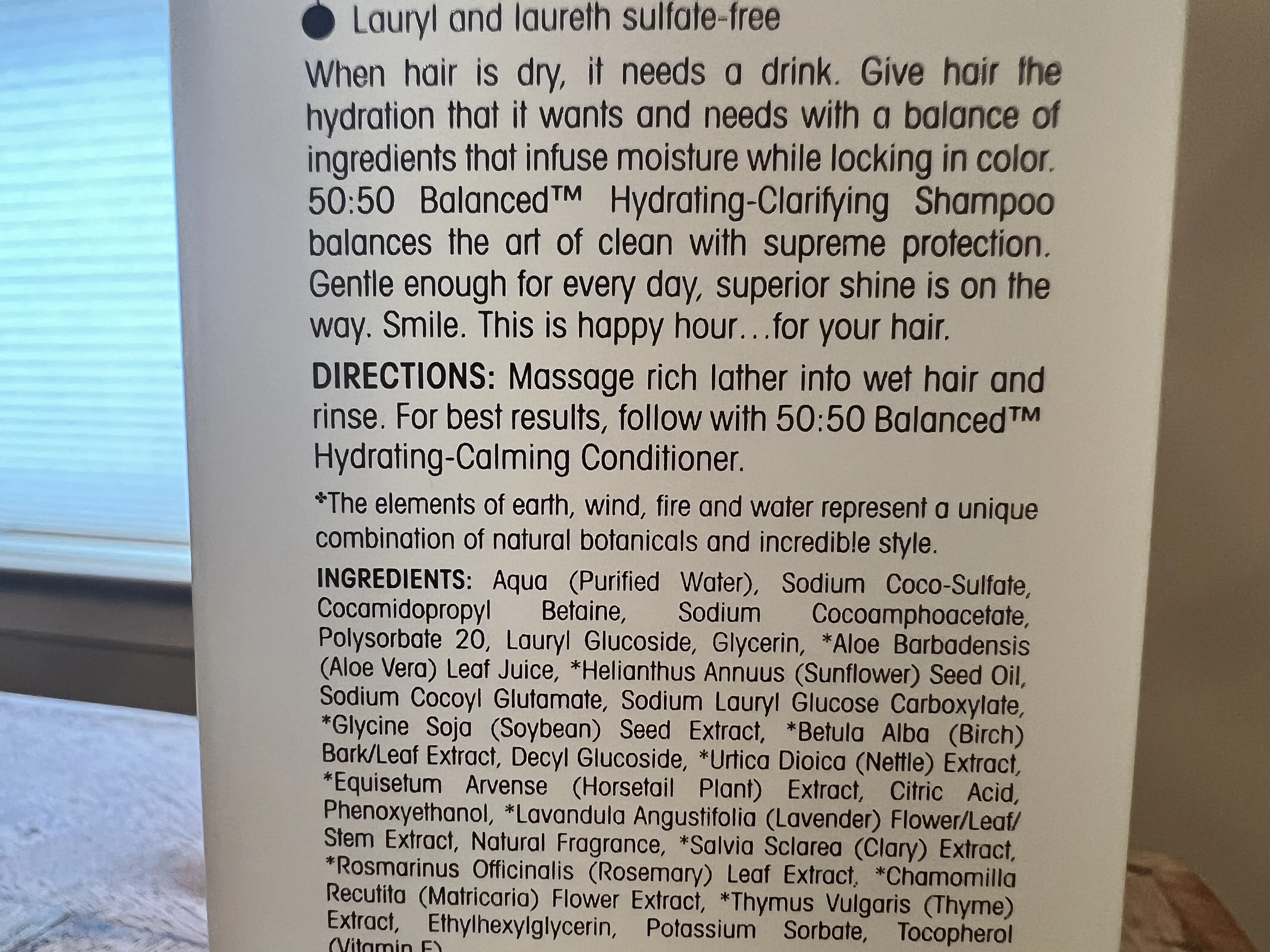 How to Use It
Using GIOVANNI Eco Chic 50:50 Balanced Hydrating Clarifying Shampoo is a straightforward process; you'll use it like you would any other shampoo. Wet your curls thoroughly, then massage the shampoo into your scalp.
If you're trying to target chemicals, massage the shampoo throughout all of your hair. For situations where buildup is an issue, focus the shampoo wherever the buildup is.
After scrubbing with the pads of your fingers, rinse well and follow up with your preferred conditioner to replenish moisture.
Even hydrating shampoos can leave your hair feeling less-than-moisturized. Remember, clarifying shampoos should be used once a week or less to avoid serious dryness over time.
Pros and Cons
Like any product, GIOVANNI Eco Chic 50:50 Balanced Hydrating Clarifying Shampoo has its benefits and drawbacks. Keep reading for the pros and cons you should know about before trying this shampoo.
Pros:
Clean, Mild Formula: The shampoo provides a gentle, effective cleanse without harsh or excessively drying chemicals. This is extremely important for those who have natural curls, which tend to be prone to dryness.
Hydrating to the Hair: The shampoo replenishes moisture as it cleanses, a major benefit for curls.
Protective Ingredients: Ingredients like sunflower oil protect the hair from outside influences like sun rays.
Cons:
Though the shampoo does not contain the most commonly known sulfates, it does contain sulfate-like ingredients. These could still dry out your hair, especially if your hair is already damaged or prone to dryness.
Customer Reviews
One customer enthusiastically mentioned, "I get product build-up in my hair pretty easily, and this shampoo always works at getting it out in one wash." Others state that the shampoo is great at cleansing the scalp without drying the hair out.
However, a few users mentioned that the shampoo wasn't all it's cracked up to be. They state that it dried their hair out or made it fall out. Other dissatisfied customers don't like that the shampoo contains potentially harsh sulfates.
But on the whole, people absolutely love this shampoo.
Should You Try It?
If you have curly hair and want a shampoo that respects your curls' unique needs, GIOVANNI Eco Chic 50:50 Balanced Hydrating Clarifying Shampoo is definitely one to consider. It's gentle cleansing, hydrating, and protective qualities make it a fantastic addition to literally any curly hair regimen.
But if you've recently gotten your hair colored, bleached, or otherwise chemically treated, your hair will love this shampoo even more. It's got the ingredients your hair needs to reset and recover.
There are some people that the shampoo just won't work for.
However, given the overwhelming number of positive reviews this shampoo has earned, the odds are in your favor that GIOVANNI Eco Chic 50:50 Balanced Hydrating Clarifying Shampoo will be a winning addition to your hair care routine.
Note: It's important to keep in mind that everyone's hair responds differently to different products, so it may take some trial and error to find your perfect hair clarifying shampoo. If you try a shampoo and find that it's not the best fit for you, don't be discouraged; retire that product and try another. It could be exactly what you're looking for.
You can also create unique recipes using carrier oils and essential oils (e.g., tea tree oil). Read this article to learn more about using essential oils to clean and moisturize hair strands.
So, there you have it – the top three clarifying shampoos for curly hair. Each shampoo highlighted in this article — "Nothing But Clarifying Shampoo", "Ouidad Water Works Clarifying Shampoo", and "GIOVANNI Eco Chic 50:50 Balanced Hydrating Clarifying Shampoo" — is loved for its effectiveness and gentle formula, among other things.
Chances are you'll love at least one of them. We hope you found all the information you were looking for in this article, and we wish you the best with your hair!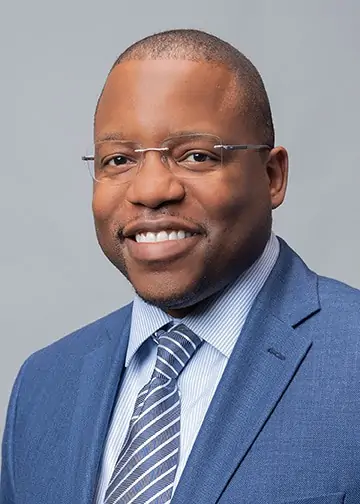 Kenneth Byrd holds a BS in Accounting and Management Information Systems and an MBA from the University of Alabama at Birmingham. With over 15 years of experience, Kenneth has been dedicated to hair care since 2008, when he co-founded Curl Centric® and Natural Hair Box alongside his wife. As a team, they promote healthy hair care practices through their comprehensive platform, Curl Centric. Curl Centric is a website operated by a husband and wife team that encourages healthy hair care. At Curl Centric, we aim to help our readers take control of their hair care journey and make good decisions about products, hairstyles, and maintenance techniques. We also have strict editorial integrity; here's an explanation of our editorial guidelines and how we make money.