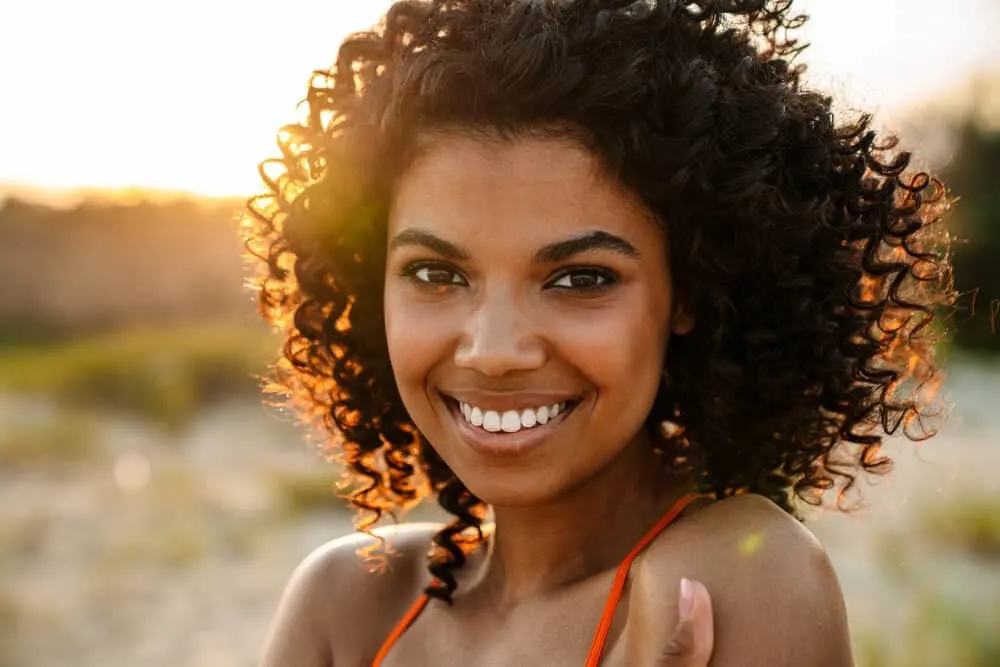 Countless natural hair care brands and products have gotten a bad rap over the years. These companies have garnered negative press by marketing and selling products to naturals that fail to cater to the specific needs of their hair types.
Cantu, an established hair care brand, has been publicized as "bad" for your hair on several occasions. But is it really? In this article, we will answer the question "Is Cantu bad for your hair?" and more.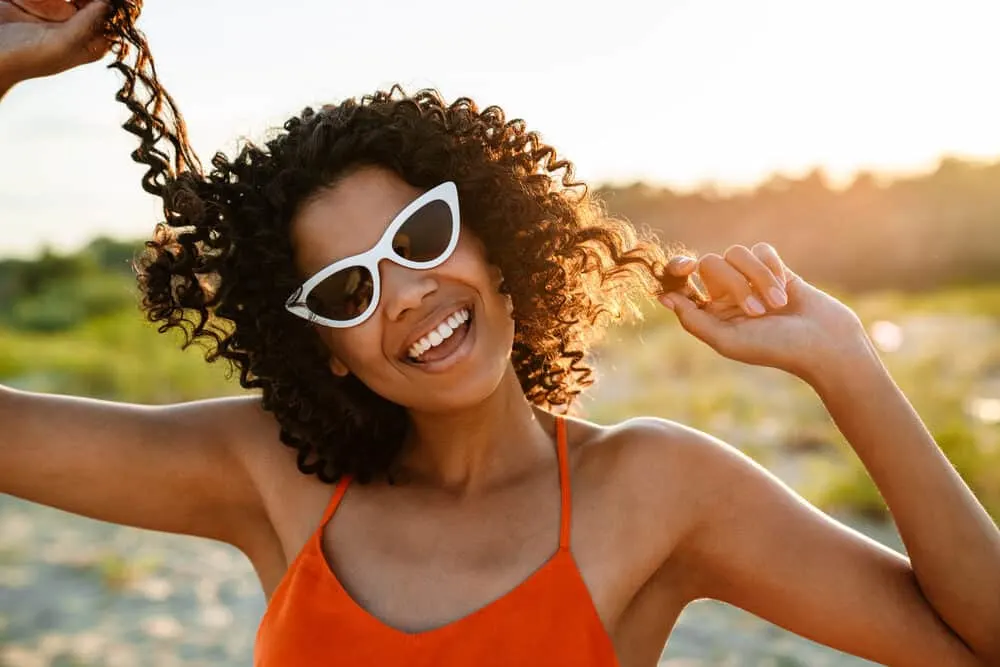 Is Cantu Bad for Your Hair?
Cantu hair products are not bad for your hair. After we looked at the ingredients and reviews of several Cantu products, we think that many Cantu hair products are perfectly fine for wavy, curly, kinky, and coily hair types (and straight hair types too).
However, it's important to remember that some of the products could have harmful ingredients. These ingredients are usually used in small amounts, so in most cases, they are safe for your hair.
If you're concerned about these chemicals, you may want to check with your stylist or dermatologist to see whether this brand is a good fit for you. When it comes to introducing a new product to your hair and scalp, it's usually better to be cautious rather than sorry.
Also, your natural hair regimen should be designed to counteract any harmful ingredients that your hair encounters. Keep reading for a complete overview of Cantu products and the most common ingredients.
An Overview of Cantu Products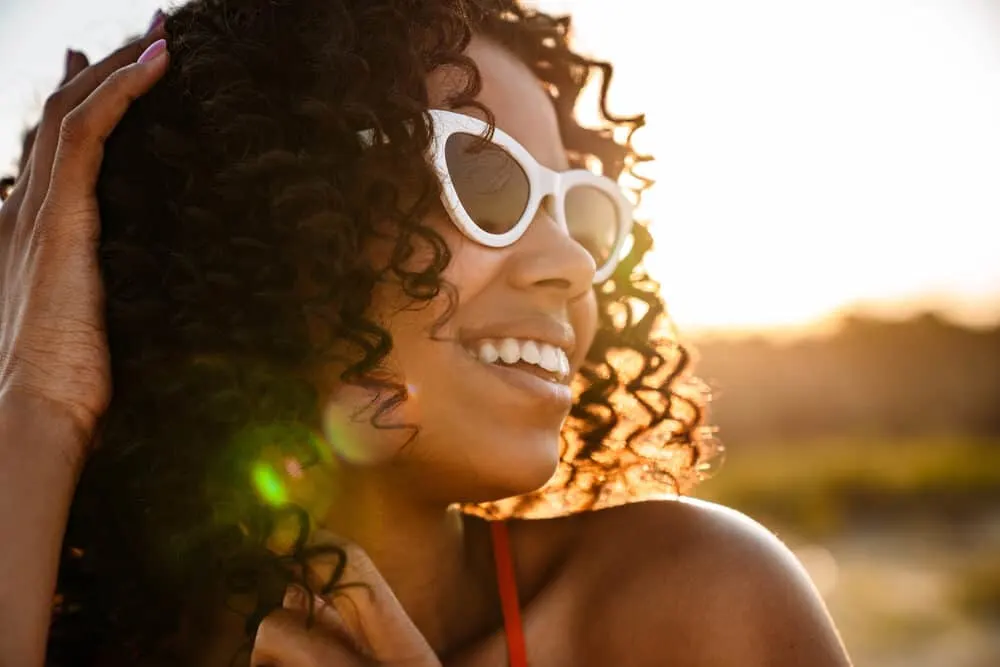 Cantu has been developing and selling natural hair care products since 2003. The company prides itself on delivering products that accentuate the natural beauty of textured hair.
Cantu manufactures products for the entire body but focuses mainly on hair care. Their ever-growing product collection features shampoos, conditioners, oils, mists, gels, and much more.
Cantu promotes a natural hair collection, an essential oil collection, and even a kid's collection. Though each collection is geared towards a particular group, Cantu affirms that all of their products nurture your hair and make styling a breeze.
Peruse the section below as we spotlight some of Cantu's best-selling products along with their claims.
Cantu Product Ingredients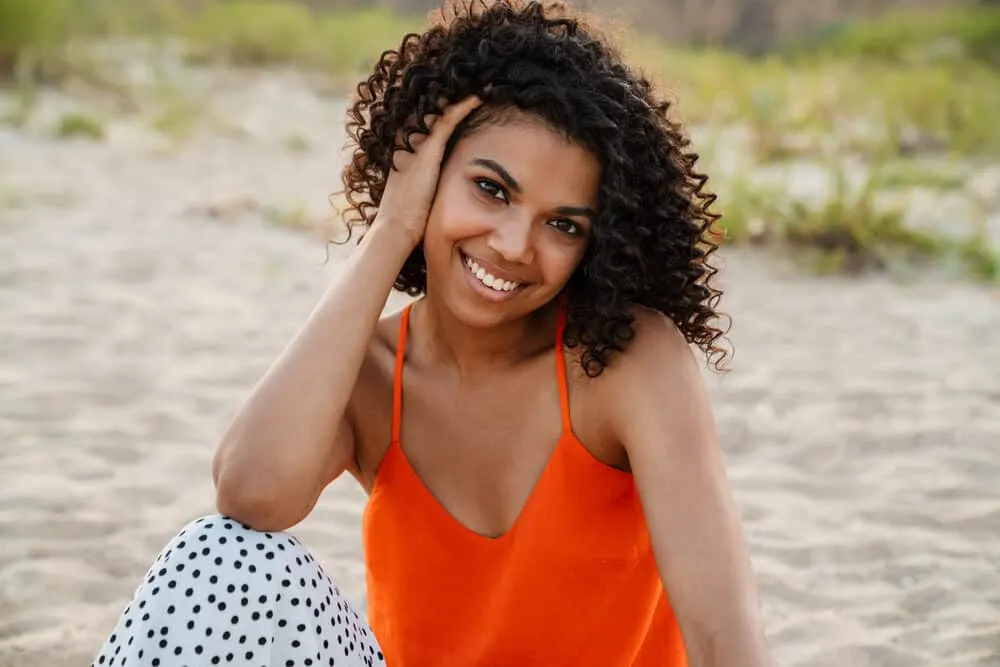 Cantu products rely on a plethora of ingredients to enhance textured hair. Some of the ingredients support healthy hair maintenance, while others are questionable.
Knowing and understanding the ingredients will help you identify the right products for you and which ones you should skip. Keep reading as we look into some of the good and bad ingredients in Cantu hair products.
The Good Ones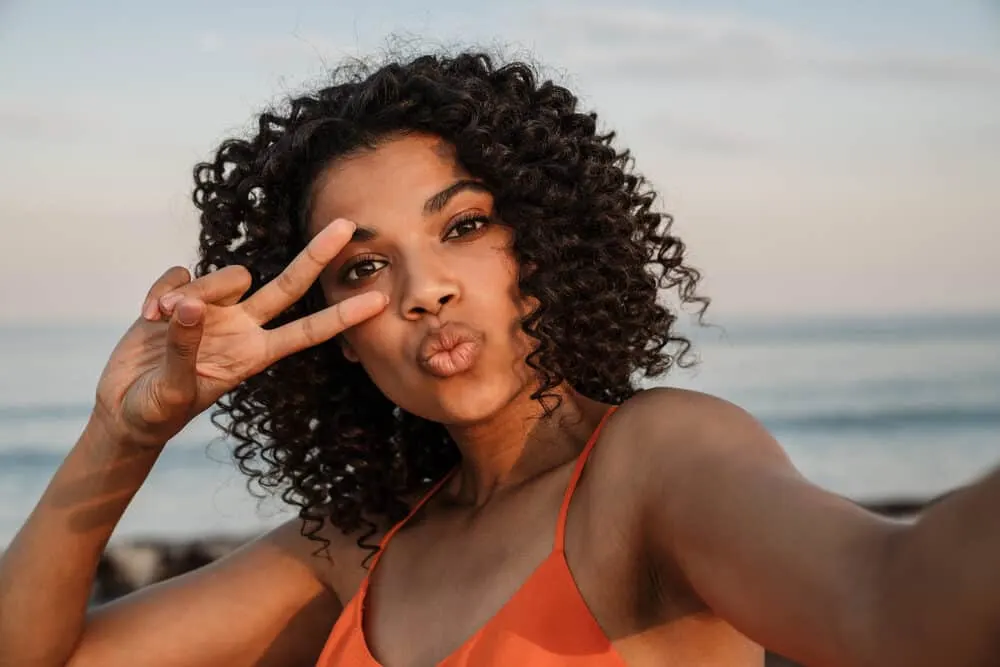 The Bad Ones
Polyethylene Glycol (PEG) – Polyethylene glycol is a thickener that makes products easier to work with and dispense. But PEGs can potentially cause hair to lose moisture. PEGs can also contain carcinogens that have been discovered to lead to cancer. These compounds are found in Cantu conditioners.
Petrolatum – Petrolatum is a sticky moisturizer that works wonders for bringing dry skin to life. But when it's put in your hair, it can cause buildup. Petrolatum is found in several of Cantu's products, including the Coconut Curling Cream and the Tea Tree & Jojoba Scalp Oil.
Fragrances – Cantu uses fragrances in almost all of its hair care products. Although fragrances leave the hair with a pleasant smell, there is no way of knowing exactly what's in those fragrances. Cantu simply uses "parfum" or perfume when listing fragrances in their ingredient list. This leaves consumers in the dark about the composition of their fragrance solutions.
Customer Reviews on Cantu Products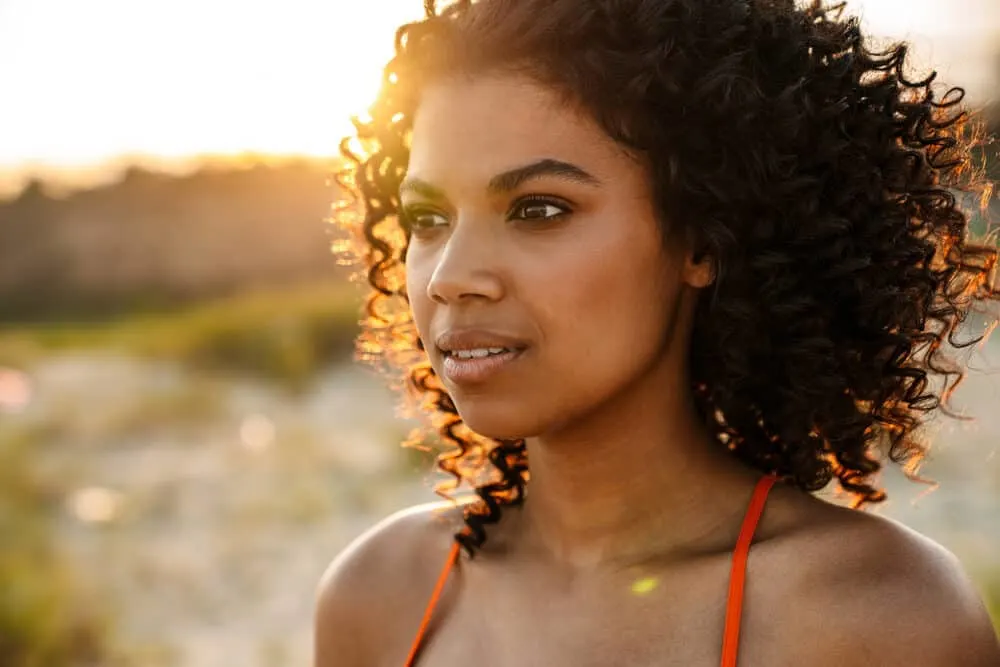 Overall, the majority of reviews on Cantu products are favorable. Most well-known products have good reviews. But with any hair care product, there will be negative reviews. Both good and bad reviews should be considered when deciding whether you should try a product.
Reviews for Cantu's best-selling leave-in conditioner are below.
Positive Reviews
Great for straight, curly, or wavy hair (and relaxed hair).
Keeps hair feeling moist.
Aids in detangling unruly roots and ends.
Helps to heal scalp inflammation.
Negative Reviews
Leaves hair feeling weighed down and greasy.
Leads to hair and scalp dryness.
Results in an unpleasant odor on the hair.
Examining customer reviews on specific Cantu products will help you determine whether a given product may be a good fit for you.
Should You Try Cantu Products?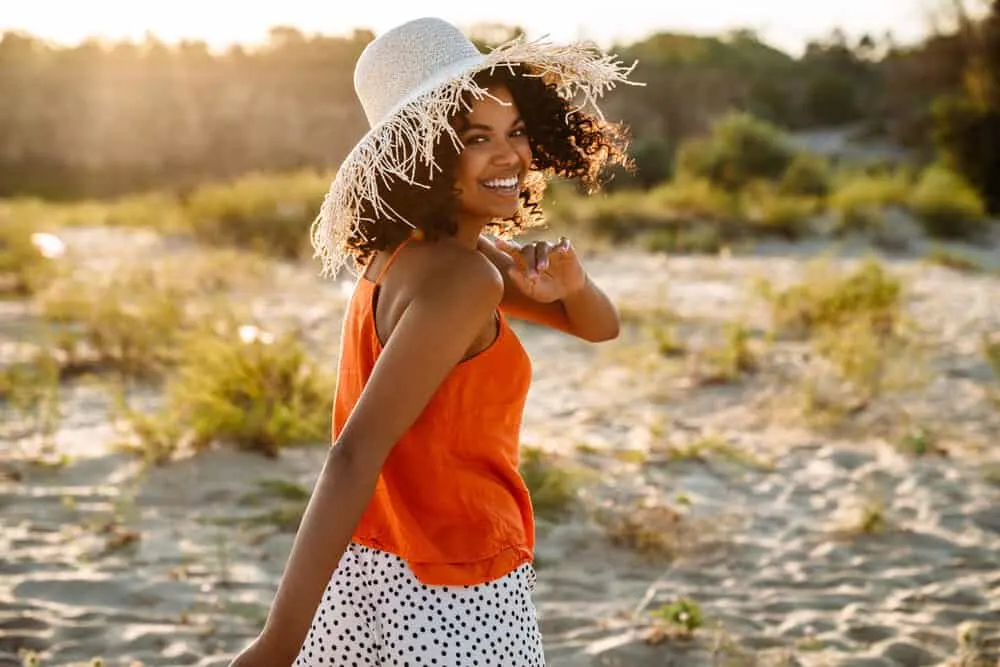 After reviewing the ingredients and reviews on Cantu products, we encourage you to try whichever Cantu products spark your curiosity. Keep in mind that you may be exposed to some of the harmful ingredients discussed earlier.
However, these ingredients are used in minimal amounts, making them safe to use on your hair. Whether your hair will like the products remains to be seen.
If you are worried about exposure to these ingredients, you may want to consult your local stylist or dermatologist to decide if this brand is a good fit for you. It is always best to err on the side of caution when introducing a new product to your hair and scalp.
Although Cantu contains a few subpar ingredients, we believe all their products are safe to try on the hair. The brand's use of these few ingredients should not drive you to cancel Cantu as an entire brand.
Our "cancel culture" within the natural hair community has led to severe misinformation about exceptional products. We encourage you to always review and research the ingredients in the products you're interested in rather than relying on rumors.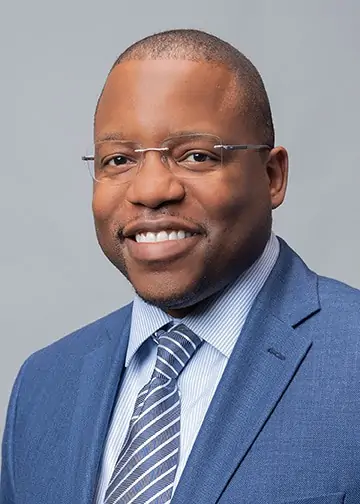 Kenneth Byrd holds a BS in Accounting and Management Information Systems and an MBA from the University of Alabama at Birmingham. With over 15 years of experience, Kenneth has been dedicated to hair care since 2008, when he co-founded Curl Centric® and Natural Hair Box alongside his wife. As a team, they promote healthy hair care practices through their comprehensive platform, Curl Centric. Curl Centric is a website operated by a husband and wife team that encourages healthy hair care. At Curl Centric, we aim to help our readers take control of their hair care journey and make good decisions about products, hairstyles, and maintenance techniques. We also have strict editorial integrity; here's an explanation of our editorial guidelines and how we make money.