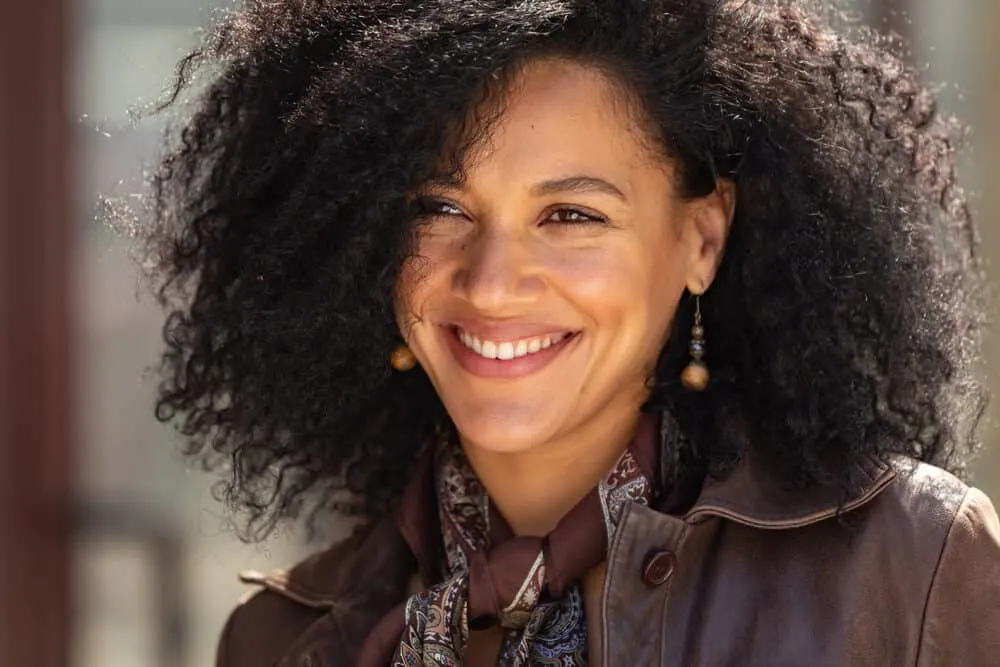 Herbal Essences is one of the more popular hair care brands that cater to all hair types and textures. The company produces many products containing botanical ingredients intended to moisturize, repair, and condition hair.
However, the company also includes some ingredients that are often avoided in the curly hair community especially by ladies that are interested mostly in natural products.
Is Herbal Essences Bad for Your Hair?
Herbal Essences products aren't bad for your hair, but the product line does include some ingredients that are considered harsh for curly girls.
While the Herbal Essences shampoos and conditioners aren't necessarily harmful, you should only use these hair care products if they fit within your overall natural hair regimen (meaning your regimen accounts for some of the harsher ingredients).
If you research the Herbal Essences products on various forums and social media platforms, you'll notice that some ladies have expressed dissatisfaction with particular ingredients. For example, the products are sulfate-free.
However, many women also boast about the outstanding results they experience with consistent use of the Herbal Essences product line. If you have naturally curly hair, we don't consider the Herbal Essences product line to be "good for your hair," however, there are worst shampoo brands on the market.
So, our advice is to be aware of the ingredients you're using on your hair and monitor the results over time with a natural hair journal.
For example, if the product makes your hair feel dry or brittle, causes skin irritation, or makes your scalp itchy, then you might reconsider using the product(s).
It's also important to note that Herbal Essences is a reputable hair care brand that uses numerous safety precautions when developing their hair products, including assessing toxicity before adding ingredients and additional preservatives.
Their botanicals are reviewed and certified at the Royal Botanic Gardens. I think it's clear that they listen to customer feedback and want to product high-quality hair products.
Not only are they adamant about backing up their claims with science, but they also boast about being inspired by numerous curly hair types. The brand recognizes kinky and looser curl patterns and creates products with each curl type in mind.
Curly girls can use both the shampoo and conditioner, but you'll need to assess the needs of your hair and build a personalized hair care regimen that considers all of your hair products that you're planning to use.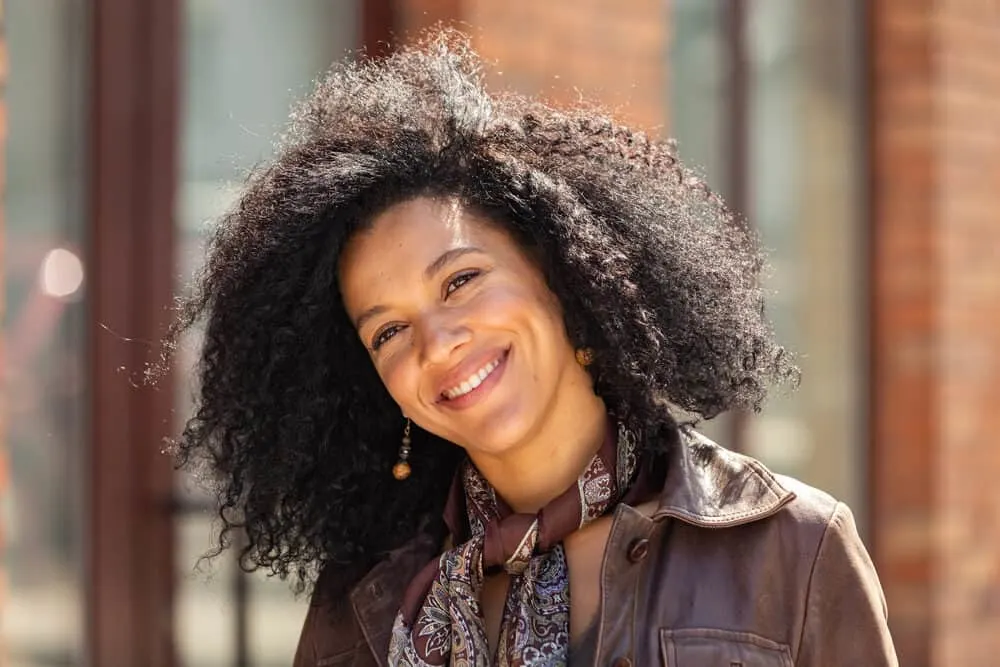 Herbal Essences Products Available for Curly Hair
Herbal Essence proudly boasts about its natural hair products and markets three curl-friendly lines: Totally Twisted, Hello Hydration, and Tousle Me Softly.
Each product targets individuals who desire moisturizing and thirst-quenching results for their naturally curly hair. Read further to learn more about several popular products:
Totally Twisted Shampoo for Defined Curls – This wild berry scented Herbal Essences shampoo works to define curls while it penetrates the scalp, leaving your hair feeling revitalized, frizz-free, and shiny. If you're partial to sulfate-free shampoos, it's important to note that shampoo includes sodium laureth sulfate and sodium lauryl sulfate.
Hello Hydration Moisturizing Shampoo – This deep cleaning shampoo cleanses as it hydrates every curl. Not only is it excellent for daily use, but it also removes buildup without stripping hair of its natural oils.
Avocado & Argan Oil Sulfate-Free Shampoo – This botanical-infused daily formula strengthens hair without sulfates and leaves a noticeable shine and smooth feel.
Hemp Seed Oil & Aloe Vera Lightweight Hair Oil Mist –This hydrating oil mist provides light moisture as it works to detangle each strand without weighing your hair down.
Totally Twisted Curl Boosting Hair Mousse – This mousse absorbs and defines each curl after a fresh wash and condition. It also quenches dry hair to restore its healthy appearance without silicones.
Tousle Me Softly Tousling Spray Hair Gel – This product provides a strong hold while it works to fight frizz and flyaways. It contains traces of hibiscus and maintains curls despite humid temperatures and strong winds. The Tousel Me Softly line also offers a shampoo. Based on various reviews, many women mention that the Tousle Me Softly Shampoo smells great. It's clearly very popular among ladies that use the Herbal Essences products. We're share more details later why a hair product smelling great isn't necessarily a good feature.
Totally Twisted Curl Scrunching Gel – This gel can help hair achieve the 'wet' look with a long-lasting hold. It eliminates frizz and is a lightweight alternative to toxic gels.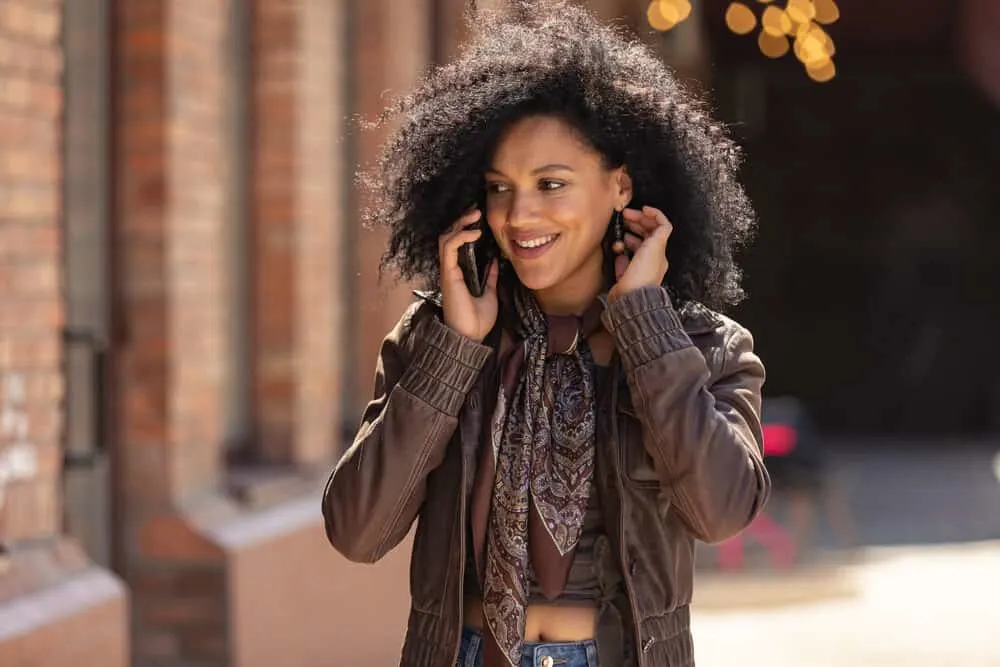 Herbal Essences Product Ingredients
When shopping for a suitable hair product, you should read the active ingredients and research to become familiar with specific components and their purposes.
Although individuals commonly overlook the labels, learning about various elements can ease confusion. Like other hair care companies, Herbal Essences products also have pros and cons.
The Good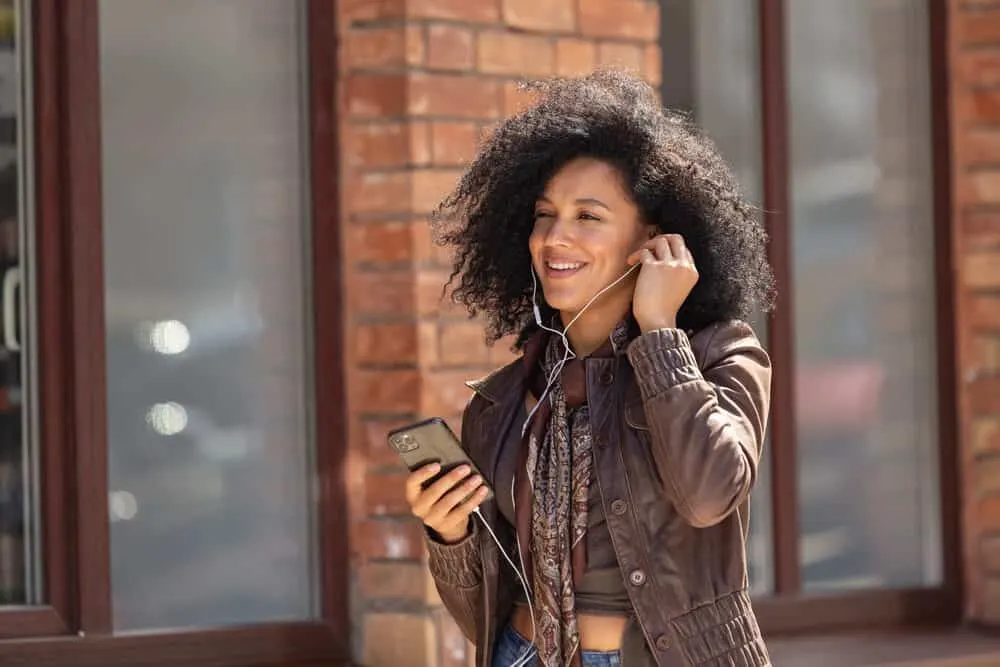 Herbal Essences combine an abundance of botanical ingredients for balance. Oils, fruits, and natural vitamins are three ingredients with significant hair care benefits.
If you have tight coils, you should avoid products that contain more drying agents than moisturizing and hydrating compounds.
The products contain powerful components, such as:
Hemp Seed – Contains anti-irritant and topical anti-inflammatory properties. Its rich amino acids, vitamins, and antioxidants provide nourishing and soothing benefits for the scalp.
Aloe Vera – Penetrates your scalp and hair tissues if applied topically. It also enhances hair through proper nourishment and conditioning.
Coconut – Stimulates hair follicles and promotes scalp health, fighting against lice and dandruff.
Wild Berry Fruit Extract – Accentuates dark hair and creates a smooth feel and shiny appearance while treating or preventing hair thinning.
Avocado – Promotes hair health with its wide range of nutritional properties. It can also improve moisture levels, growth, shine.
Argan Oil – Protects the hair and scalp from heat damage caused by styling tools.
Other good ingredients include lily of the valley, white strawberry, rosemary, rice milk, blue ginger, cucumber, bamboo, jasmine flower, coconut and much more (see this list).
The Herbal Essences products also don't include parabens, colorants, mineral oil, paraffins, beta hydroxy acids, coal tar hair dyes, diethanolamine, toluene, or added pthlatates.
The Not-So-Good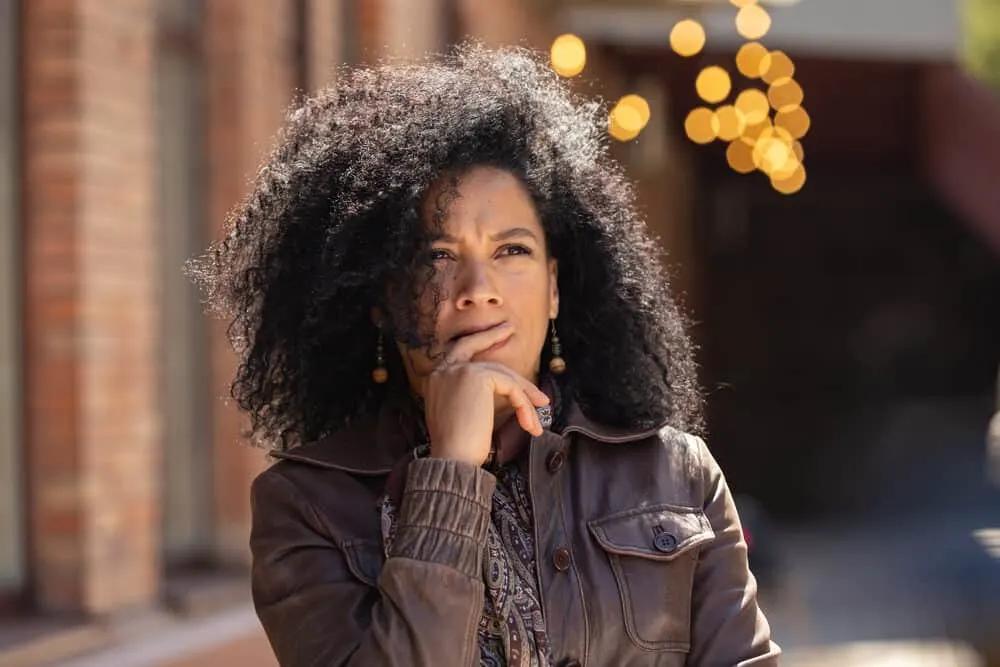 While there are many great ingredients in Herbal Essences products, there are some ingredients that you may find challenging to understand.
Also, certain compounds receive criticism due to their chemicals. Read further to find out which components can ruin hair if used excessively.
Alcohols
Some of the Herbal Essences products contain alcohol. However, not all alcohols are bad for your hair. Stearyl alcohol and cetyl alcohol are good for your hair. They make it soft, moisturized, and easier to comb through and detangle.
However, benzyl alcohol is on the list of bad alcohols. This alcohol can dry out your curls. It can usually be used on type 2 waves and type 3 curls without major issues, but we recommend avoiding benzyl alcohol if you have type 4 coils and kinks.
Sulfates
Unfortunately, many Herbal Essences products contain sulfates, including sodium lauryl sulfate and sodium laureth sulfate. While sulfates aren't all bad, many ladies with curly hair completely avoid products that include sulfates.
This is because curly hair can dry out more quickly than other hair types, and sulfates can strip your curls of their natural oils.
When your curls are dry, they are prone to additional damage and breakage. We recommend avoiding the Herbal Essences hair care line if you currently struggle with dry hair.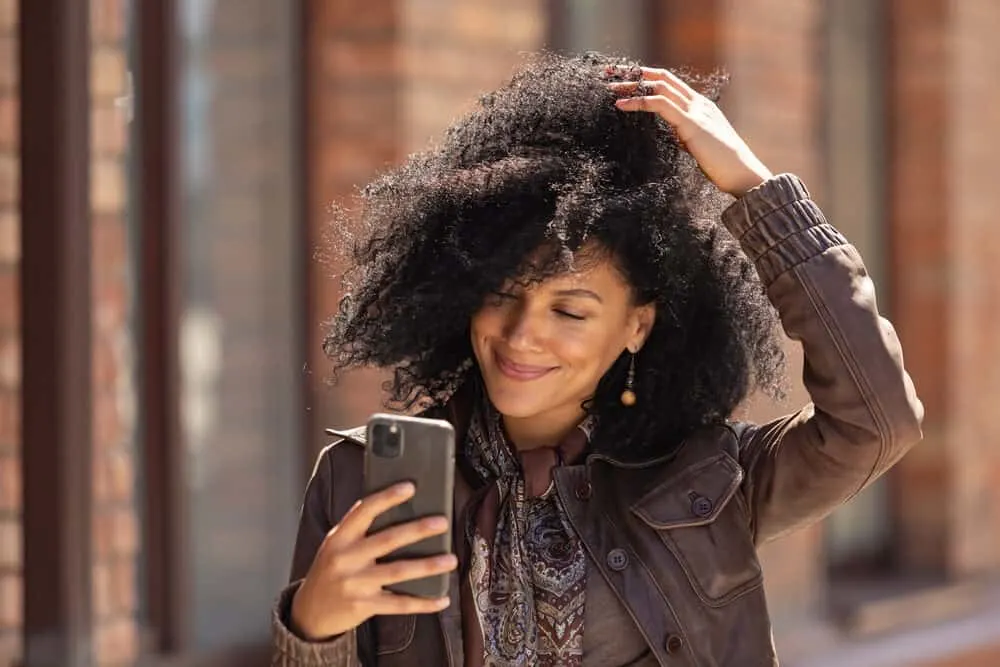 Dimethicone
Dimethicone is a silicone-based chemical found in many hair care products. While it adds a shine to curly tresses and provides "slip" for easy detangling, it can leave a waxy residue that prevents water from entering the shaft. Not only can it weigh curls down, but it can also cause breakage due to excessive dryness.
Citric Acid
Citric Acid gives hair a soft, smooth, and voluminous feel as it penetrates the scalp. However, it can aggravate dandruff and brittleness if used too often instead of in moderation. Also, it reduces your hair's natural oil, leaving it flat and dull.
Artificial Fragrances
Unlike natural fragrances, synthetic perfumes are lab-created and usually found in shampoos and conditioners. Although they mimic familiar fragrant scents, such as flowers, fruits, herbs, and honey, some individuals are sensitive to fumes.
Artificial fragrances are not recommended because manufacturers are not required to list out the ingredients they use when making a fragrance. You'll find artificial fragrances in many Herbal Essences products.
Customer Reviews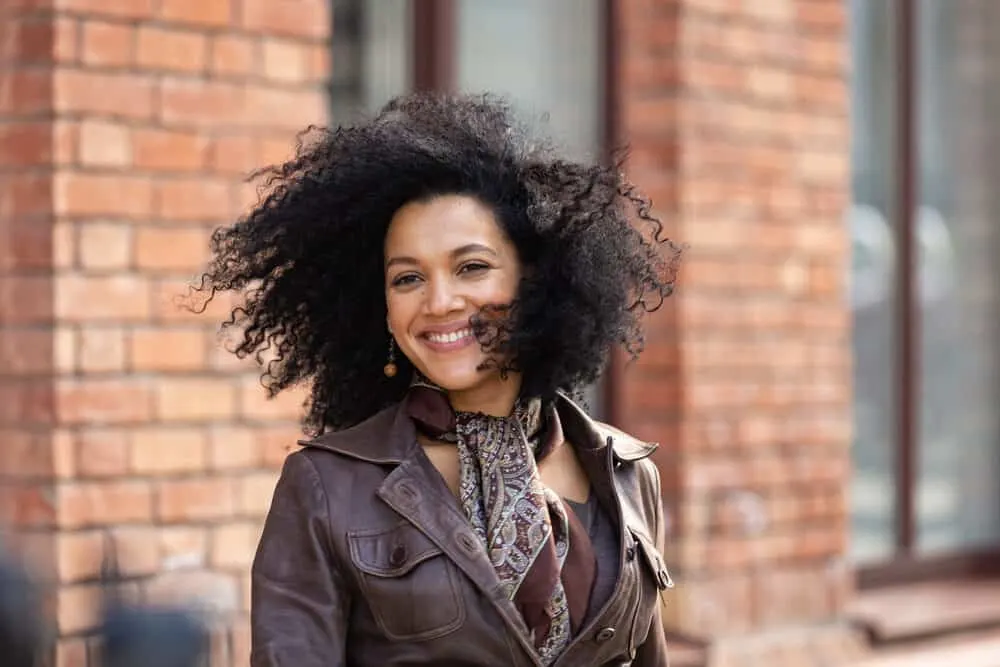 Customer reviews can influence consumer decisions and strengthen a company's credibility. They can also gain trust and encourage individuals to interact with a brand.
Of course, not all customers will be satisfied with a particular item, but positive reviews must outnumber the criticism. A brand should use critique as inspiration to improve less than favorable goods to satisfy their customers.
Many Herbal Essences products are highly rated and have received rave reviews. If you check out the company's official website, all you have to do is click on several items, and you'll see four to five-star ratings.
While a few customers have engaged in disputes with the brand, many others love the products and incorporate them into their hair care routine.
Does Herbal Essences Have Good Curly Hair Products?
Herbal Essences has several top-notch products for curly hair. While many of the brand's products contain several great ingredients, you may want to remain cautious of other elements.
While one individual may receive exceptional results, you could experience the opposite. Remember to periodically cleanse your hair with a clarifying shampoo to remove residue despite what product you use from the Herbal Essences product line.
Buildup can also contribute to dryness and breakage due to clogged hair follicles. You can try stripping your hair and scalp of the grime at least once a month, which will allow it to breathe.
If you find that Herbal Essences ingredients are too harsh for your hair, it would be best to stop using the products to prevent damage.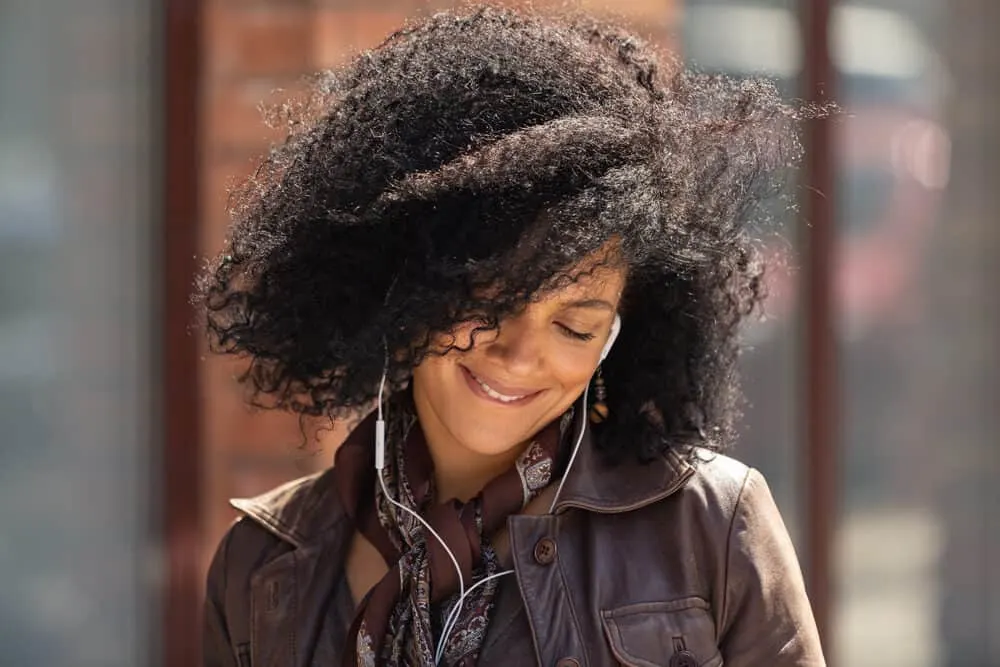 Should You Try the Curly Hair Care Lines?
If you want to avoid harsh ingredients altogether, then we recommend looking elsewhere to find a haircare line that's curly girl approved.
If you are open-minded about trying new products for your curly hair with the understanding that you'll need to monitor your hair closely, then the Herbal Essences products may be worth a try.
You can never know how your hair will respond unless you try a product yourself. Additionally, you can follow valuable advice about how to care for your curls while also documenting your journey. The products are also inexpensive and can be found easily in retail chains and drugstores.
Is Herbal Essences Good for Hair Growth?
Herbal Essences products aren't clinically proven to promote hair growth. Although they contain botanical ingredients, they have no traces of biotin, zinc, and niacin–vital elements that anecdotally thought to accelerate growth.
The brand focuses more on scalp and hair care. Therefore, growth can be difficult without healthy hair follicles and a proper diet.
Frequently Asked Questions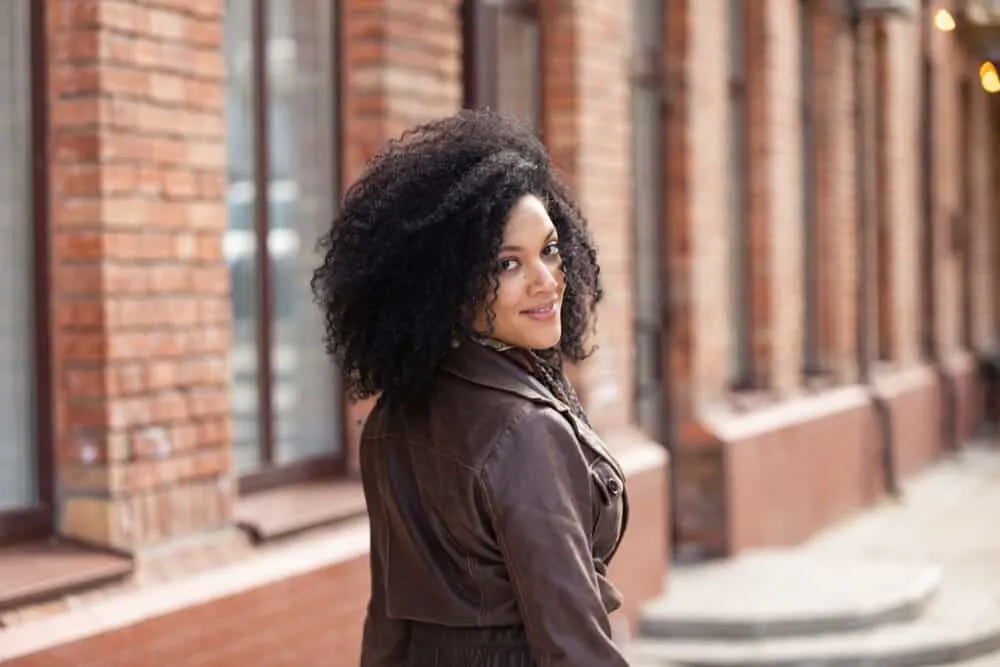 Does Herbal Essences Work for Everyone?
Since everyone's hair responds differently depending on the product, you should learn what works for you through trial and error. The Herbal Essences product line won't work for everyone, but if you have type 1 or type 2 hair, then the line is certainly worth a try.
Which Herbal Essence Product Lines Are Suitable for Thick, Tightly Coiled Hair?
Totally Twisted, Tousle My Softly, and Hello Hydration are three reasonable product lines created to wash, condition, and treat curly hair.
What Are Curly Hair Types Suitable for Herbal Essence Products?
The brand supports all curl types, from fine curly spirals to kinky coils.
Does Herbal Essences Help Treat Damaged Hair?
Yes, the brand's oil products are suitable for treating hair damaged by heating tools and color-treated hair.
Is Herbal Essences Cruelty-Free?
Yes, Herbal Essences is cruelty-free and doesn't support testing its products on animals.
Conclusion
Finding hair care products without harmful chemicals and ingredients can be a challenging task for curly girls. With an abundance of brands marketing underwhelming hair care products, you may have to search thoroughly for high-quality product lines designed specifically with curly girls in mind.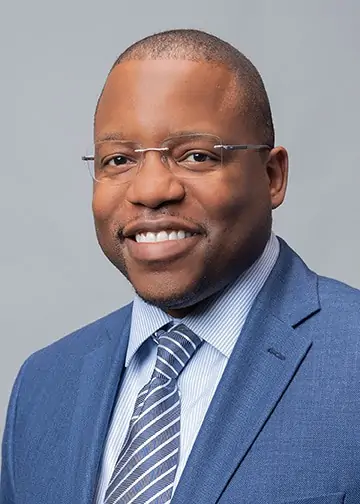 Kenneth Byrd holds a BS in Accounting and Management Information Systems and an MBA from the University of Alabama at Birmingham. With over 15 years of experience, Kenneth has been dedicated to hair care since 2008, when he co-founded Curl Centric® and Natural Hair Box alongside his wife. As a team, they promote healthy hair care practices through their comprehensive platform, Curl Centric. Curl Centric is a website operated by a husband and wife team that encourages healthy hair care. At Curl Centric, we aim to help our readers take control of their hair care journey and make good decisions about products, hairstyles, and maintenance techniques. We also have strict editorial integrity; here's an explanation of our editorial guidelines and how we make money.