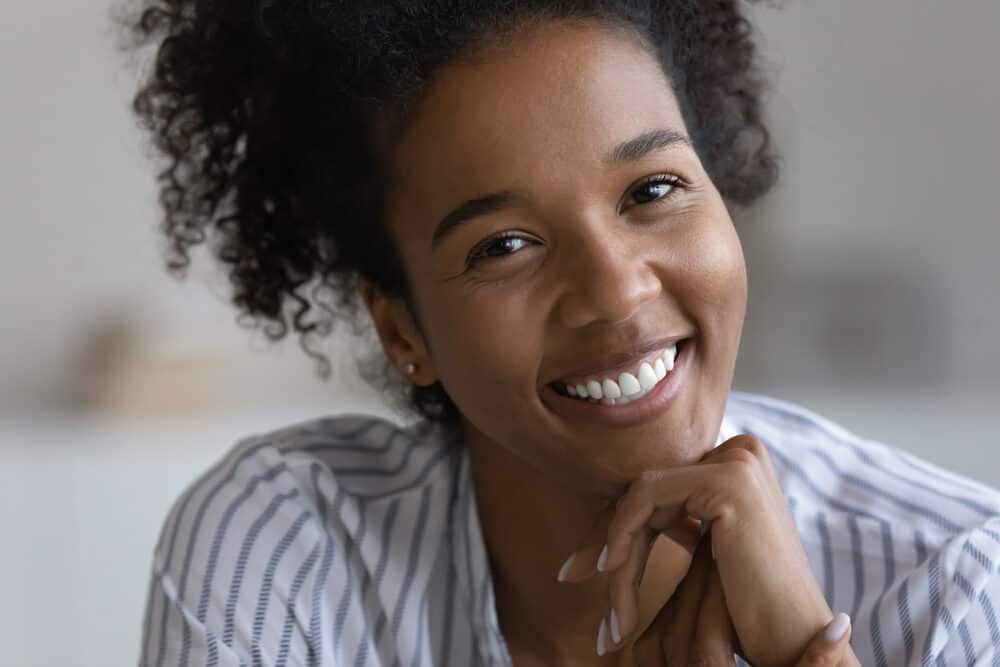 Pantene is a very well-known and trusted hair care brand loved by many. They've been around for decades, and most of their products are targeted toward white women and men.
However, as natural hair becomes more mainstream, an increasing number of retail hair care and salon brands are manufacturing products for those with curly hair – Pantene included. This leads curly girls to wonder whether the new Pantene products are any good.
Well, that's what we'll be covering in this article – by the end, you'll know a lot more about Pantene's new curly hair products, the good and bad reviews, and more. That way, you'll know for sure whether they're bad for your hair.
Pantene Products for Curly Hair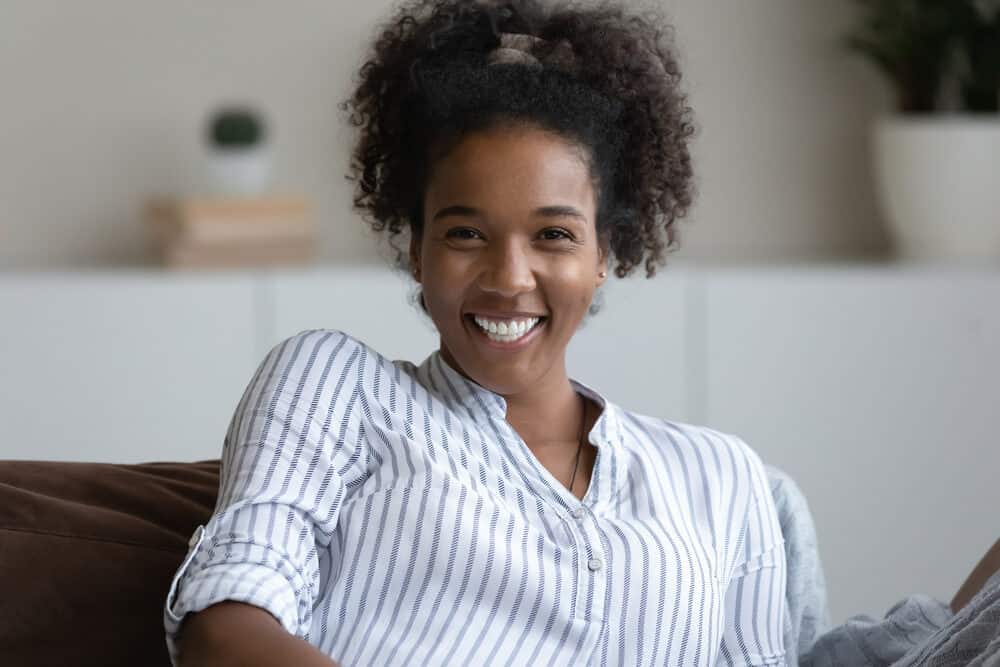 Pantene's first hair care products were launched more than half a century ago, and, until recently, the vast majority of their products were only for people with straight or wavy hair.
Thankfully, times have changed, and curly hair is now getting attention from the hair product manufacturer.
Is Pantene Bad for Your Hair?
Pantene's Gold Series line is not bad for your hair. It was created by scientists who understand the unique needs of textured hair care. These products are designed for curly to super curly hair and will nourish, moisturize, and strengthen your natural curls. They are formulated with protective and reparative ingredients that your curls will love.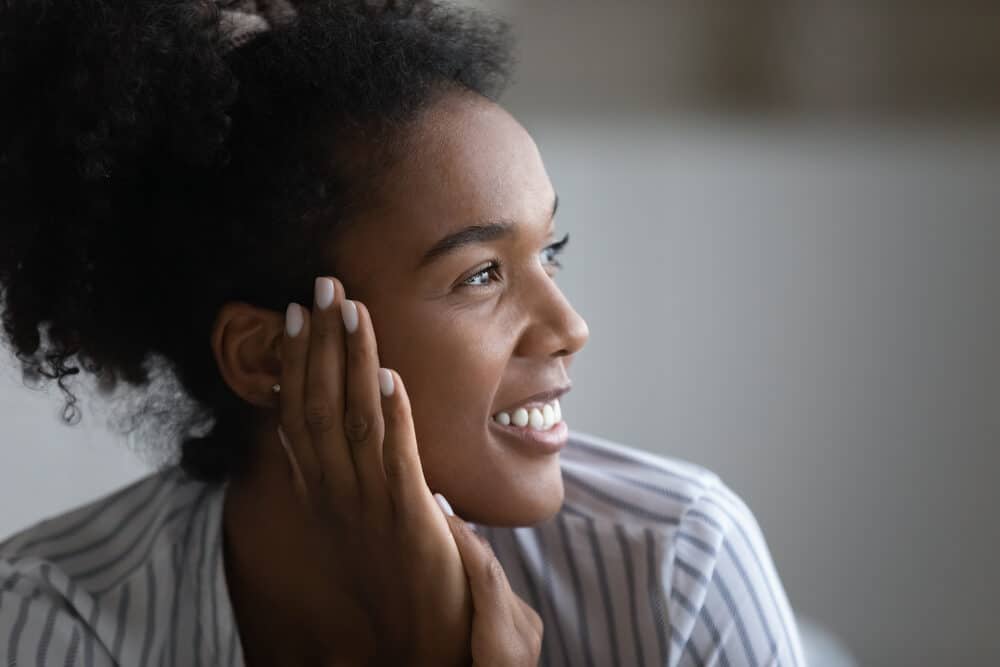 Here are a few of Pantene's curly hair products, along with the claims made by Pantene:
Gold Series Sulfate-Free Shampoo and Conditioner
Gold Series Sulfate-Free Shampoo and Conditioner: This Pantene shampoo is sulfate-free (e.g., there's no sodium lauryl sulfate or sodium laureth sulfate) and the shampoo has a creamy, rich formula that nourishes as it cleans.
It's infused with argan oil and glycerin to smooth your hair cuticles and make them look and feel soft and shiny. This is certainly one of our favorite Pantene shampoos. The conditioner also contains fatty alcohols and emollients that coat your hair in moisture and increase your curls' definition.
Gold Series Reparing Mask
Gold Series Repairing Mask: This penetrating mask helps repair, strengthen, and hydrate your naturally curly hair by preventing protein loss. Its pro-v complex makes all of this possible.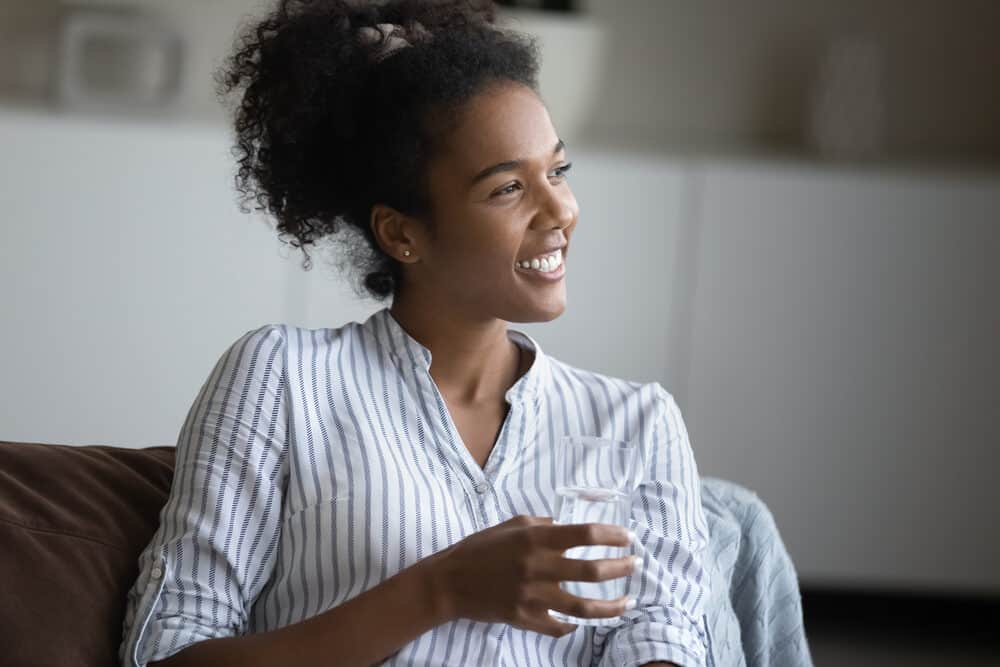 Gold Series Curl Awakening Spray
Gold Series Curl Awakening Spray: This spray was designed to give your curls a bit of "oomph" in the morning. It hydrates and refreshes your curls, so they'll look great all day. All it takes is a few spritzes, some well-placed scrunches, and you're good to go. The formula features argan oil and castor oil for some serious hydration.
Gold Series Curl Defining Pudding
Gold Series Curl Defining Pudding: This non-sticky pudding, infused with argan oil, will get rid of your flyaways and make your hair look picture perfect in no time. It gives your hair a light hold and lasting moisture.
Gold Series Thermal Heat Protector
Gold Series Thermal Heat Protector: For any curly girl who likes to heat style her hair now and again, this heat protectant is a lifesaver. It protects curls from temperatures as high as 450 degrees, so you can heat-style your hair without worrying about heat damage.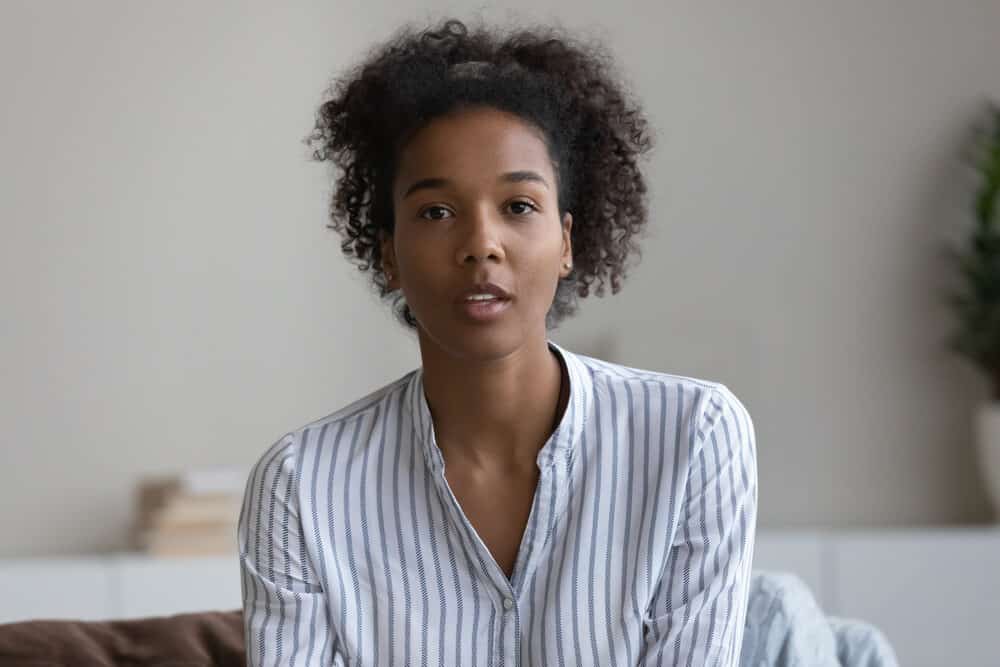 Pantene Gold Series Leave-In Detangling Milk
Pantene Gold Series Leave-In Detangling Milk: This product is formulated to make your hair slick and soft, so it'll be easier to detangle. It also leaves your hair moisturized and ready for styling.
Pantene Gold Series Intense Hydrating Oil
Pantene Gold Series Intense Hydrating Oil: This oil is made to strengthen your hair and prevent damage from all fronts. Formulated with natural ingredients like argan oil, this hair-enhancing oil will make your hair look and feel hydrated and soft.
Pantene Product Ingredients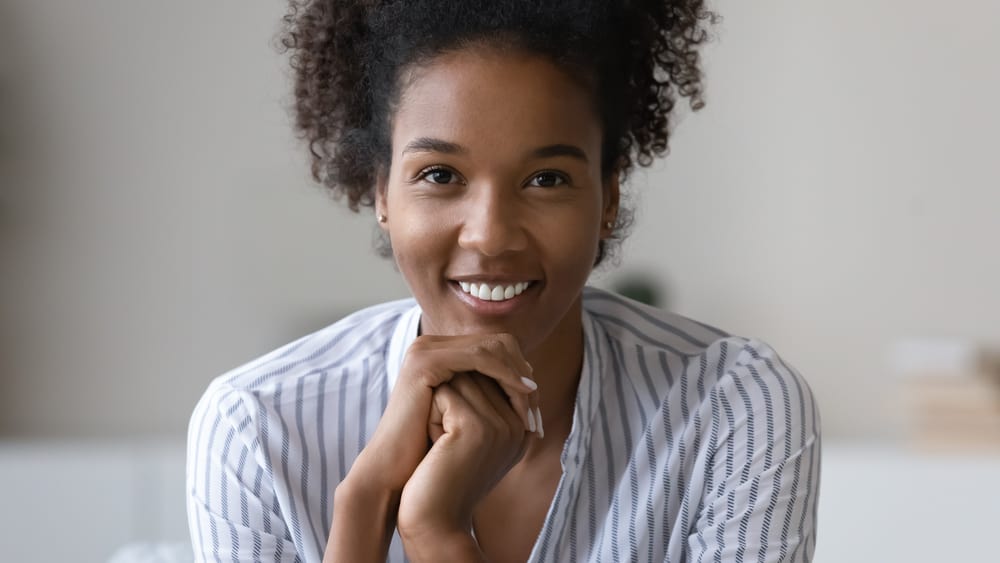 Pantene products, even the ones for curly hair, have good and bad ingredients. Here's an ingredient breakdown to help you decide whether the products are worth a try.
The Good Ingredients
Let's start off with the good ingredients present in Pantene's Gold Series products:
Pro-vitamin B5 – This is a signature ingredient that's been used in Pantene products since 1945. Vitamin B5 nourishes your hair from the inside out, making your hair softer, shinier, smoother, and stronger. You'll find it in the majority of Pantene's Gold Series products – that's a huge plus!
Glycerin – It is a vegetable oil-derived ingredient that draws moisture into your hair from the outside environment. This is extremely important for those with a curly hair type (type 3 or type 4), given that it's prone to dryness. You'll find glycerin in Pantene's Moisture Boost conditioner, Curl Awakening Spray, and more.
Emollients – Emollients like panthenol, argan oil, and castor oil give the hair added hydration, manageability, and strength. You'll find ingredients like these in just about all of Pantene's Gold Series curly hair products.
Each of these ingredients works to keep your hair healthy, defined, frizz-free, and shiny. In addition to these great ingredients, most of Pantene's Gold Series hair products are paraben-free, sulfate-free, and dye-free.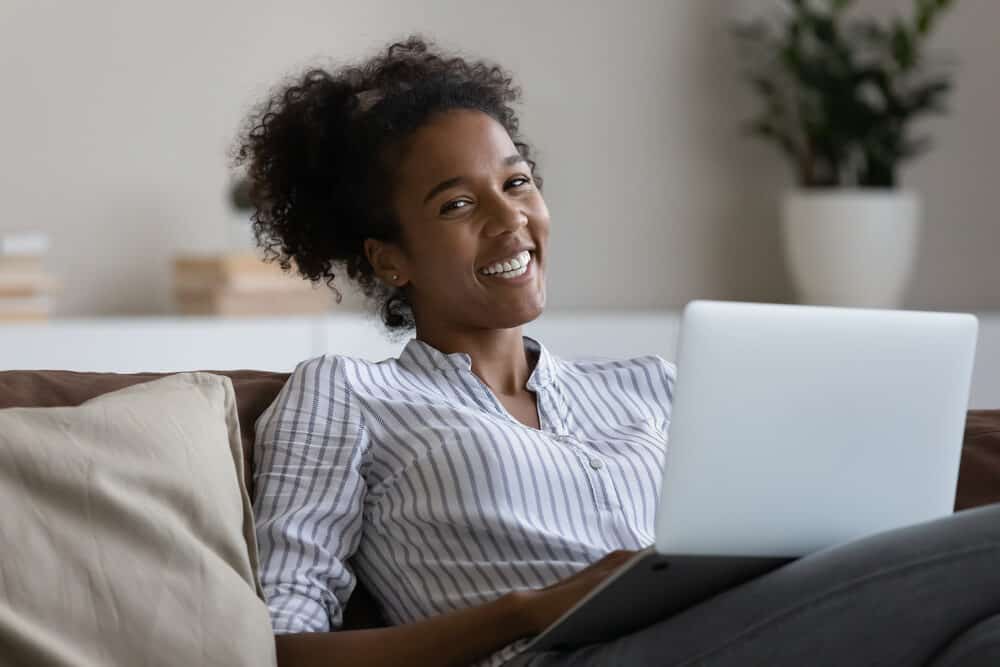 The Bad Ingredients
Pantene curly hair products also contain ingredients that could do damage to your hair or overall health. Some of these are:
Dimethicone – This is a silicone with a bit of a bad reputation in the natural hair community. It leads to stubborn build-up, leaving your hair coated and difficult to moisturize. Prolonged use of dimethicone-containing products can lead to hair brittleness and even breakage. Unfortunately, this ingredient is found in the Detangling Milk and the Curly Pudding.
Artificial Fragrances – Fragrances are generally not recommended since manufacturers are not required to list out the ingredients used to create any given fragrance. You'll find artificial fragrances in almost all of Pantene's Gold Series products.
Parabens – Parabens have been rumored to be carcinogenic irritants. That's why many avoid them in their haircare routine. Though most of the products in the Gold Series line are paraben-free, they are present in the Leave-in Detangling Milk.
Preservatives – Preservatives like methylchloroisothiazolinone and methylisothiazolinone are known to cause allergic reactions and irritation to your eyes or nose. They are in the Repairing Mask and the Moisture Boost Conditioner.
Customer Reviews on Pantene's Curly Hair Products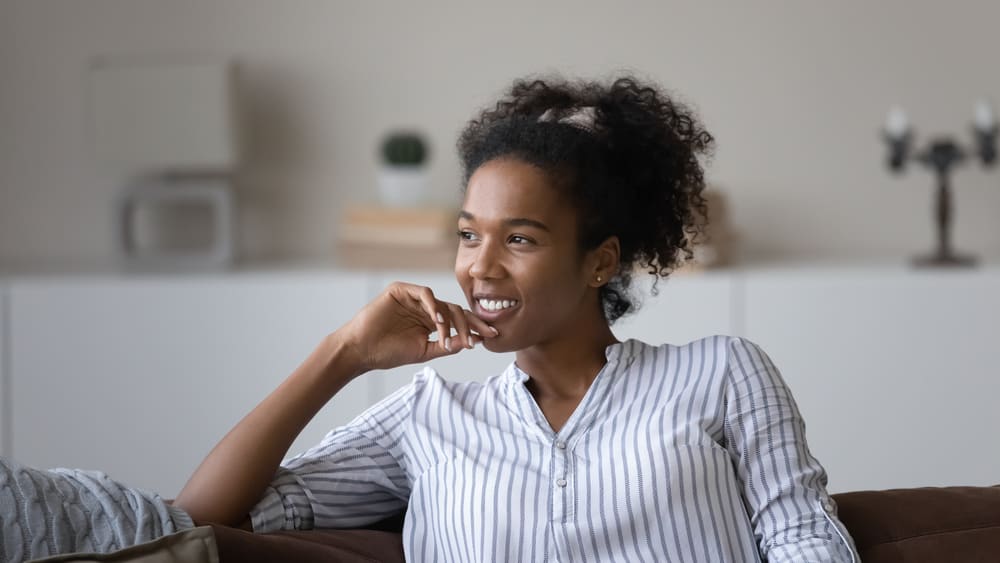 When deciding whether a hair care product is good for you, you should also check out the available customer reviews. Reviews from people who have already used the product could yield helpful insight.
According to customer reviews, most Pantene users with curly hair were satisfied with their results. Based on thousands of reviews across the internet, all of the products mentioned in this article are ranked very highly, which is a good sign!
Yet, there are some negative comments associated with each product, which shows that no matter how well a product may work for one person, it may not work well for another person. But overall, most customers are happy with the Gold Series products, including the shampoo and conditioner.
Should You Try Pantene's Gold Series Products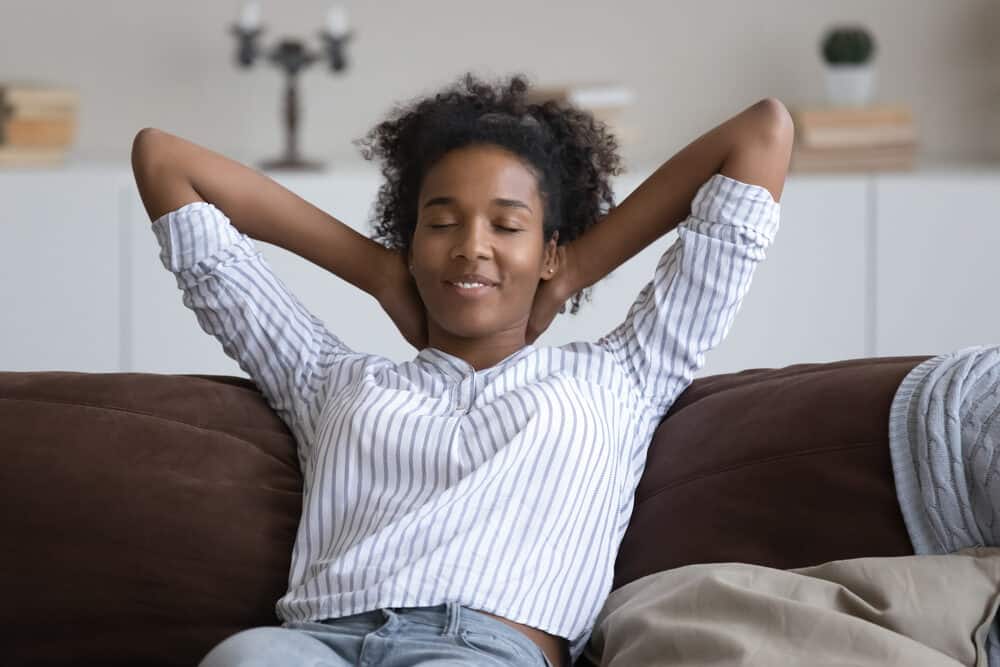 Based on the ingredients found in Pantene's Gold Series products, we encourage you to give them a try. But, you should keep a couple of things in mind if you do:
Look at the ingredient list. If the product contains dimethicone, use a deep-cleansing or clarifying shampoo periodically to remove the chemical from your hair. If you don't, the dimethicone may slowly build up on your hair and can lead to chronically dry, fragile strands.
If any product has an ingredient that you'd normally stay away from, you can always pass on it. Stick to your personal natural hair rules and avoid potentially harmful chemicals if you're concerned about the impact that'll have your hair. Hair loss (or "hair fall" in some cultures), hair thinning, breakage, and brittle hair are common concerns of women who choose to avoid dimethicone.
All in all, it does look like Pantene's Gold Series products are designed to combat the problems experienced by curly girls and guys. And the only way to know if they will work for you is to give them a try!
Stay Away from the Original Pantene Products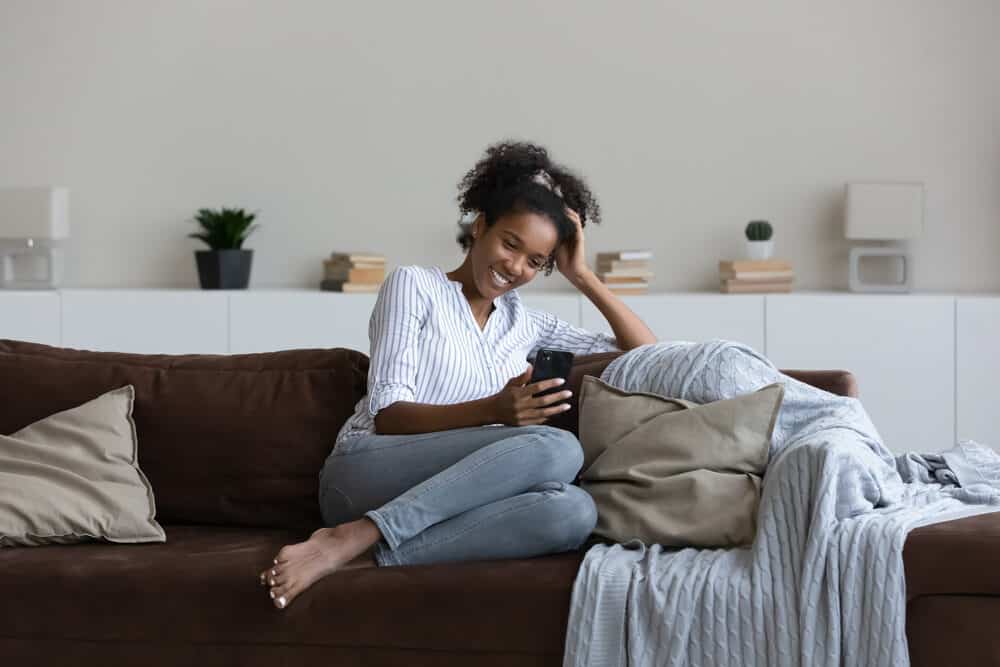 Unlike products from the Gold Series line, Pantene's other products contain ingredients that could ruin your curls in a hurry. These ingredients include sulfates, silicones, drying alcohols, salt, parabens, and more. Many of them also don't have enough oils and moisturizers to help your curls thrive.
To sum things up, Pantene's Gold Series products are targeted toward those with curls, though they still contain a few questionable ingredients. When you consider the limited number of curly girl products in the hair care industry, these shampoos and conditioners are not "bad" by a long shot.
But other hair products from the company, even those labeled for people with curls, are not formulated for people with tight curls. So our advice is to try the Gold Series products if you'd like, but leave the others alone.