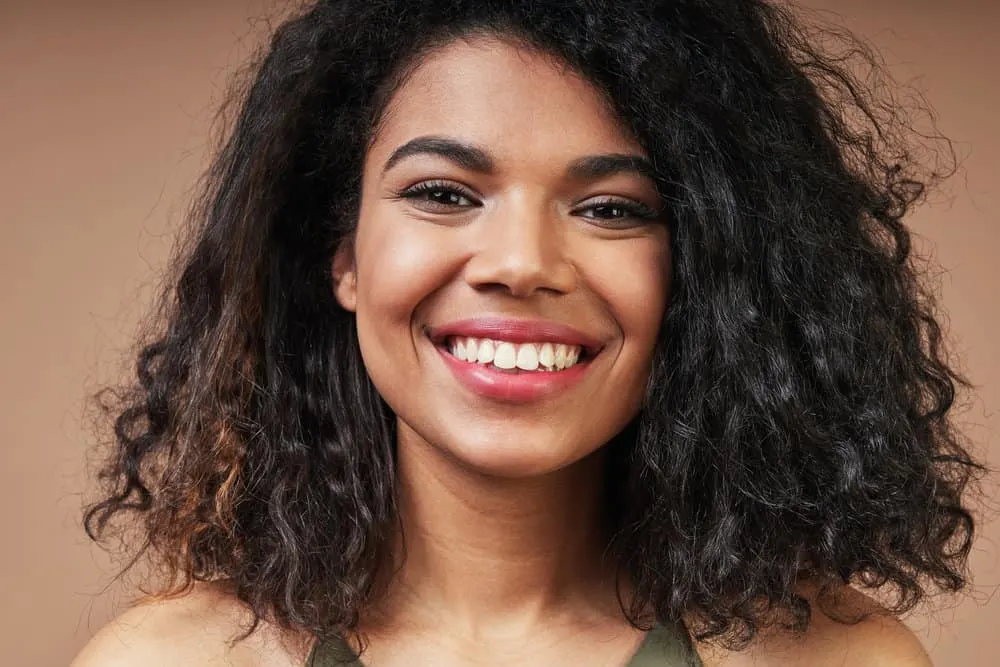 Typically, when you wash curly hair after straightening it, your curls immediately spring back to life. But what happens when they need a little more coaxing?
Can you get your curly hair back after straightening it too much? Or, are you stuck with damaged curly hair or permanent straight hair?
If you're having difficulty getting your curly hair to revert, just keep reading! In this article, we'll walk you through a few different ways you can get your curls to bounce back and give you some tips on preventing heat damage in the first place.
Here's How to Get Curly Hair Back After Straightening It Too Much
Straightening your hair can leave you with heat damage and suck the bounce out of your curls. Luckily, there's a good chance you aren't stuck with limp locks forever. Here are a few different methods you can use to get your curls to revert.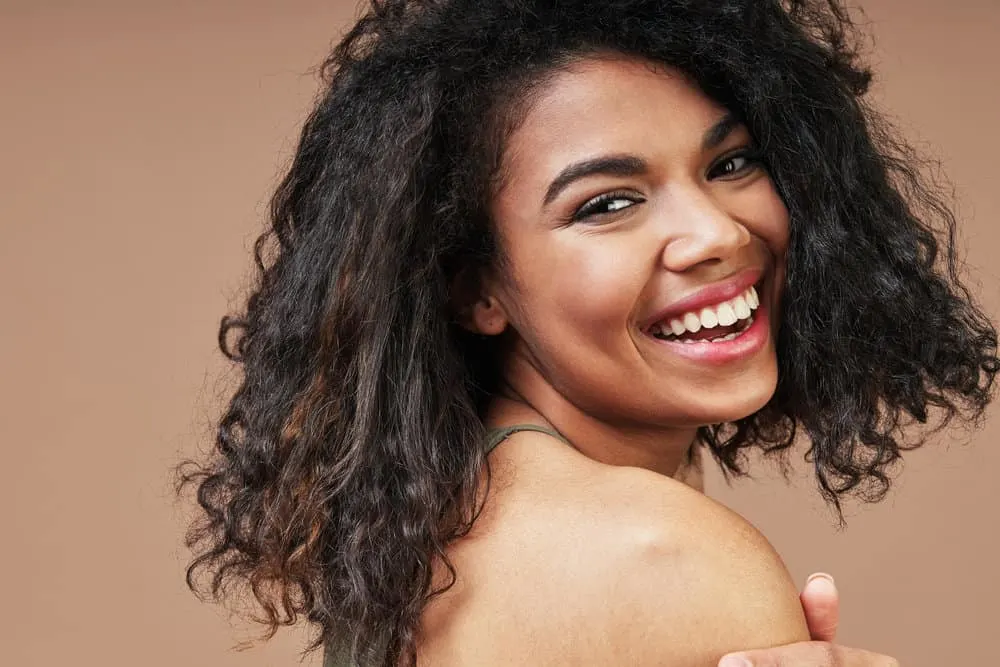 Try a Clay Mask
Many heat-loving naturals have been able to restore their natural curls with a detoxifying clay mask. In addition to drawing out toxins, bentonite clay contains a variety of nutrients that strengthen and repair your strands.
As a result, you may find your curl pattern has been reactivated after just one clay mask! To start, mix half a cup of bentonite clay with half a cup of water in a nonmetal mixing bowl.
Then, mix in ¼ cup of apple cider vinegar, one tablespoon of your favorite hair oil, and a few drops of essential oil. Mix well and apply the clay mixture to your strands from root to tip.
Cover your hair with a shower cap and wait for 20 minutes before rinsing well. Clay particles are tiny, so take your time while rinsing your hair.
Once you're confident that you've gotten rid of all the clay, apply your favorite deep conditioner to restore your hair's moisture and elasticity.
You can use this treatment once a week until your curls return. Keep in mind that clay is extremely drying. So, make sure you apply a deep conditioner after every treatment.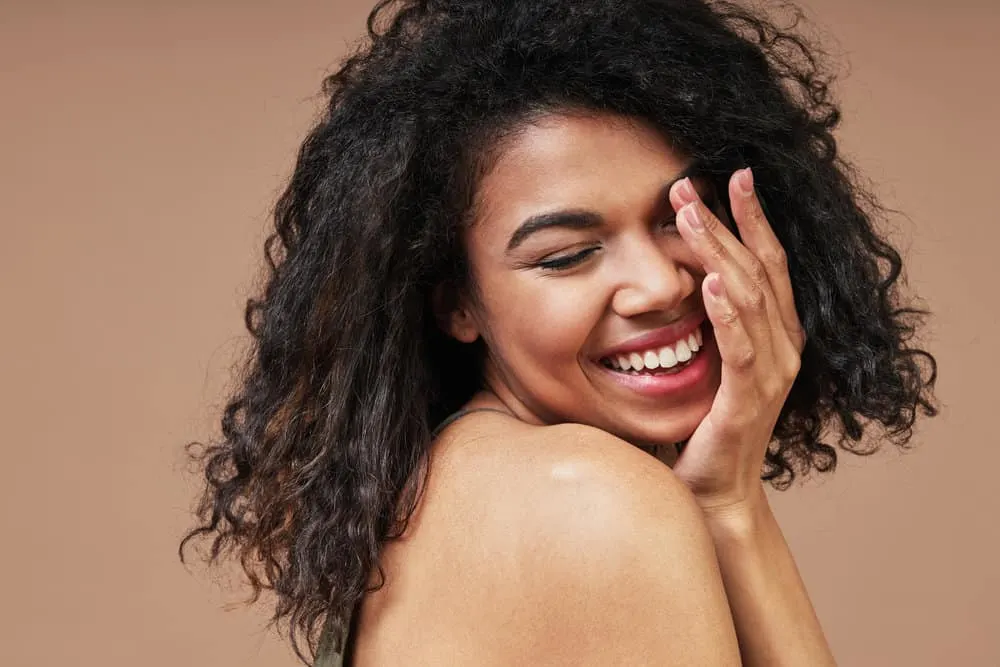 Embrace Protein-Rich Products
If you look at heat-damaged hair under a microscope, you'll see an abundance of holes and gaps along its surface. Heat (especially repeated heat exposure) chips away at the structural integrity of your strands, making your hair weak, frizzy, and loosened.
Protein-rich products help restore your hair and fill in the weak spots along each strand's surface. Just be careful not to apply protein too often.
An excess of protein can have the opposite effect and leave your strands even more dry and brittle. Try to use protein-rich products once a week or less and reduce your use once your hair returns to normal.
Keep in mind that protein is often listed under a different name. Some of the other ingredients to look out for include:
Amino acids
Keratin
Hydrolyzed collagen
Oat flour
Rice water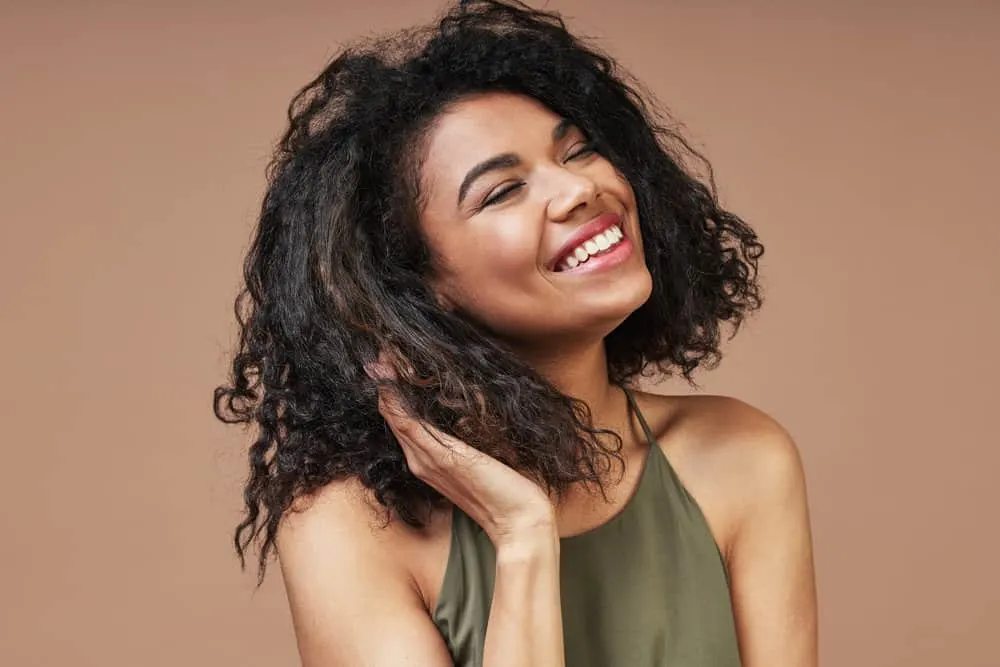 Get a Trim or Haircut
Unfortunately, severe heat damage is irreversible. As the oldest parts of your hair, your ends are the most likely to be damaged. A good trim or haircut gets rid of this damage and prevents it from traveling upwards toward the healthier parts of your hair.
It'll also remove some of the weight from your hair, so your curls will be bouncier and springier. After your initial trim, keep damage at bay by getting your curly hair trimmed once every 6 to 8 weeks.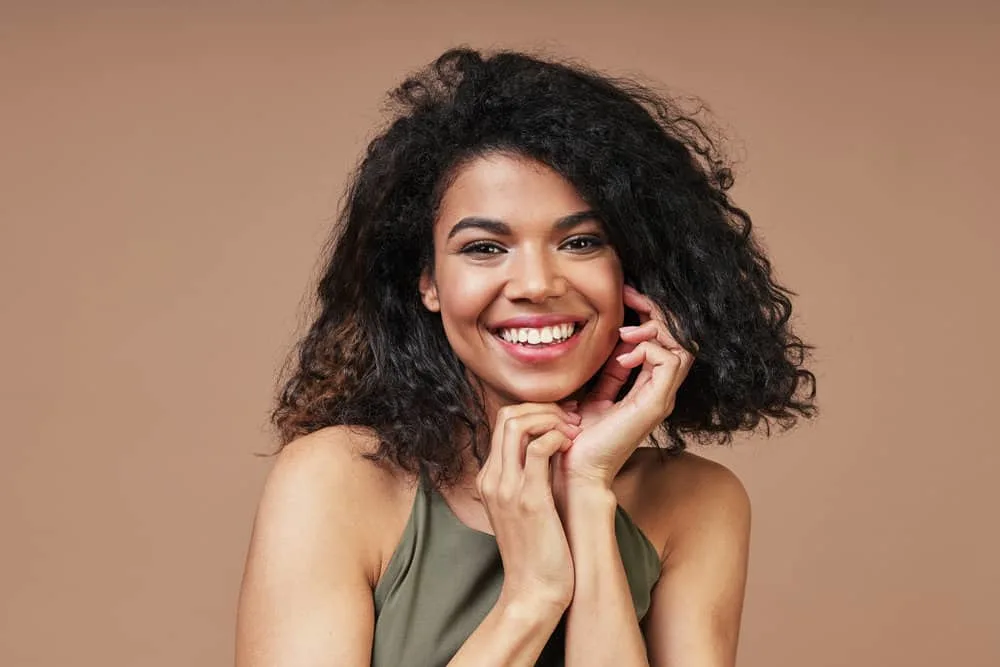 Apply a Deep Conditioning Treatment
One of the best ways to nurse your hair back to health is to ensure it has plenty of moisture. Deep conditioners effectively restore your strand's elasticity and encourage your natural coils to return.
To give your hair a much-needed hydration boost, use a hydrating shampoo and warm water to wash your hair. After you finish, apply a nourishing deep conditioning treatment or mask from root to tip.
Let it sit for up to 30 minutes before rinsing thoroughly with cool or cold water.
Allow your hair to air dry and style as usual. Repeat this process twice a week until your hair shows signs of improvement. Then, reduce your deep conditioning treatments to once a week to maintain healthy curls.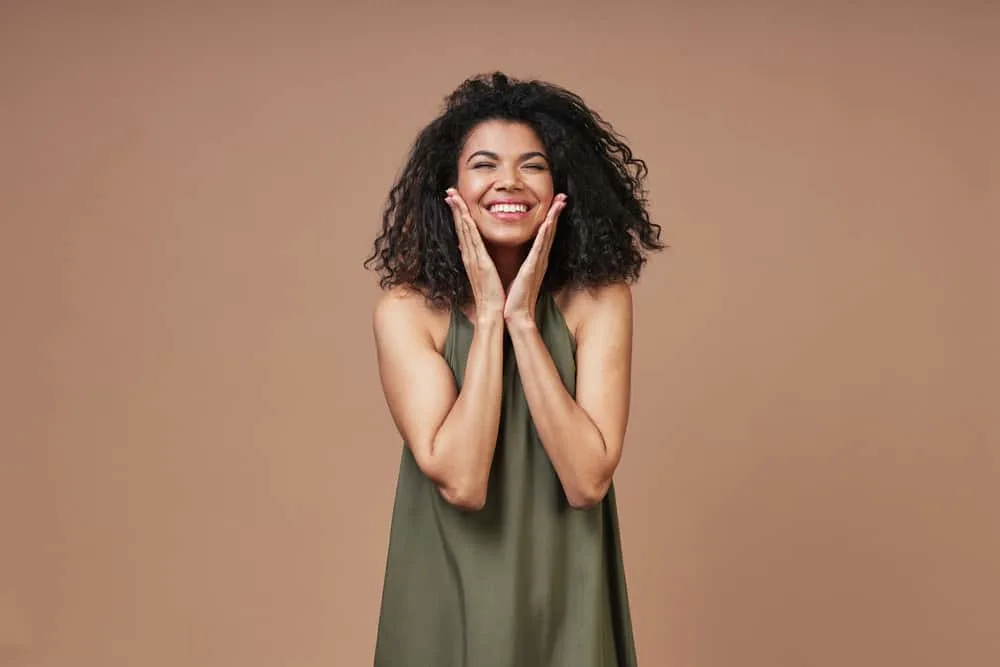 Avoid Heat and Chemical Damage
If you're having trouble getting your curls back, the last thing you should do is damage them further. Try not to use hot tools (e.g., flat iron, hair dryer) or damaging chemical treatments (e.g., hair relaxer) until your hair has started to improve.
Instead, embrace heatless methods of styling your hair and give your strands plenty of TLC. Doing so decreases your chances of facing severe, irreversible damage and gives your curls time to recover.
How to Prevent Heat Damage When Straightening Your Curls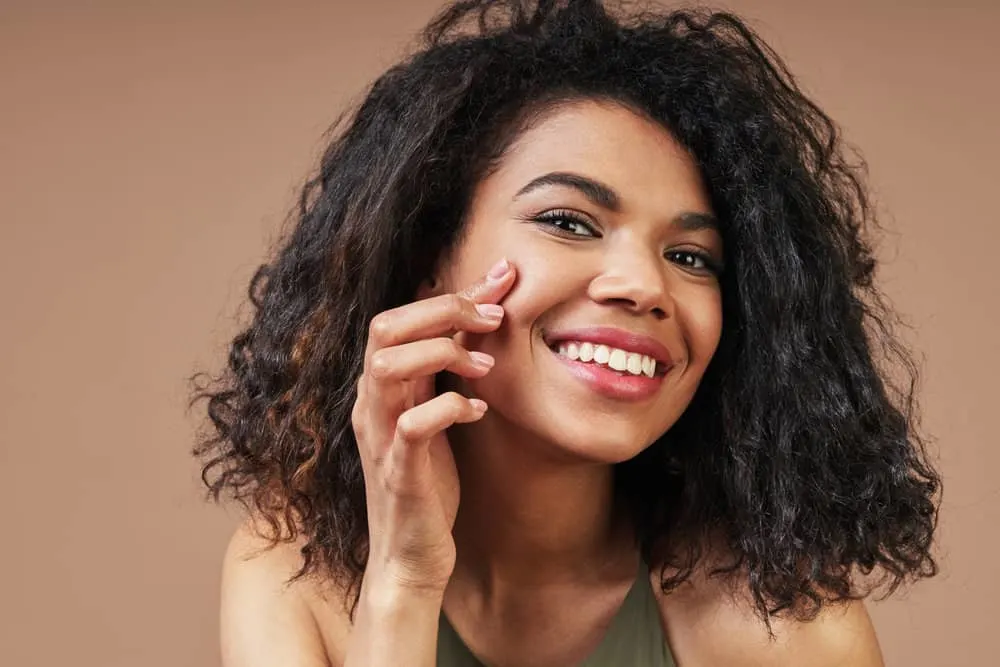 The easiest way to ensure your curls come back after straightening them is to straighten your hair the right way. Here are some of our top tips for preventing heat damage and keeping your curls safe.
Keep Your Straightener on a Lower Heat Setting
High temperatures are one of the leading causes of heat-damaged curls. While high temperatures can give you sleek, shiny results, they can also cook your strands.
Luckily, most straighteners have a small knob or button that allows you to adjust their temperature. When straightening your hair, use the lowest temperature that you can.
That will help you avoid heat damage and keep your curls perfectly safe.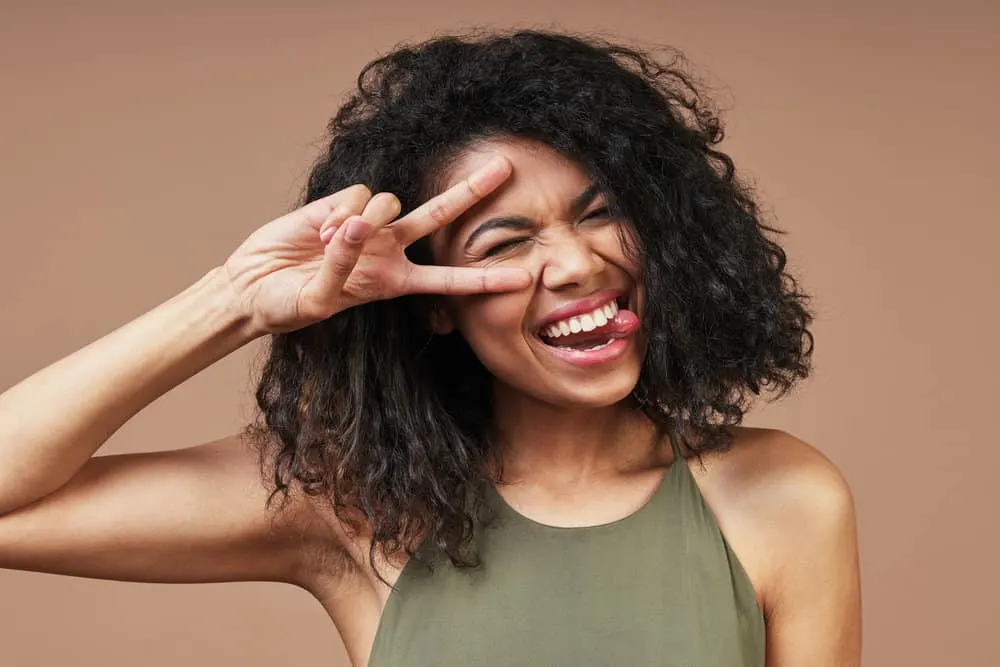 Invest in the Right Tools
When it comes to minimizing heat damage, using the right tools will make all the difference. Low-quality straighteners may heat up unevenly or rip through your hair.
They may also have faulty heat settings and get much hotter than anticipated.
To keep your curls safe, make sure you're investing in a high-quality straightener. That way, your straightener will glide through your strands, limiting the amount of heat that you have to use on them.
Make Sure Your Straightener Is Constantly Moving
Another way people damage their curls is by keeping their straightener on one section for too long. When straightening your hair, try to keep your straightener moving at all times. Avoid letting it sit on one area for longer than 3 seconds at a time, and you'll be able to keep damage to a minimum.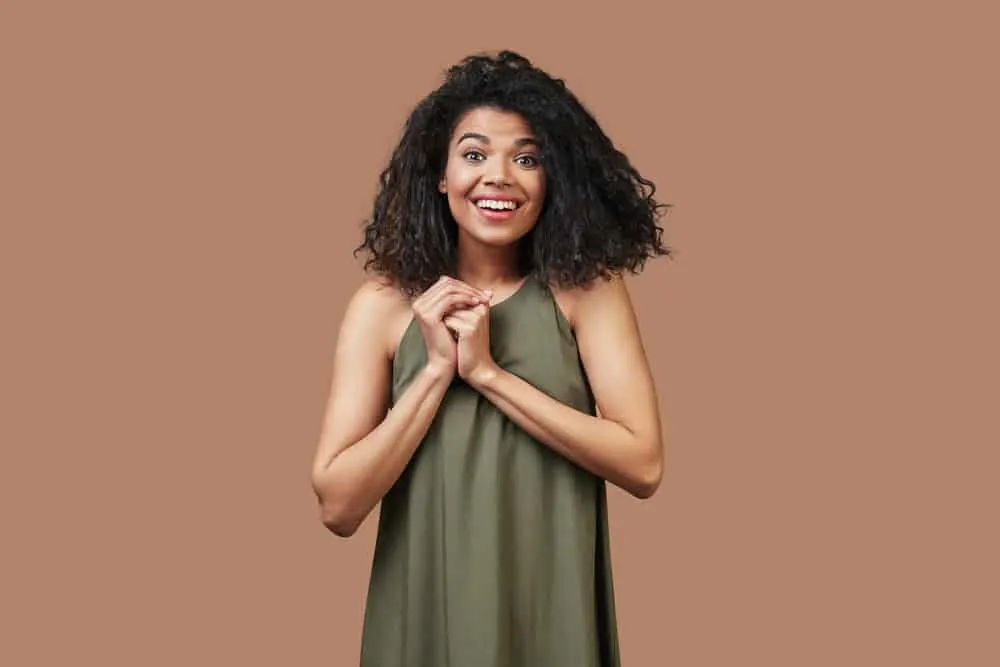 Try Not to Do Multiple Passes
Every time you drag your straightener down a section of hair, that counts as one pass. Doing numerous passes on an area dramatically increases the likelihood that you'll damage your strands.
Avoid going over each section more than once, and instead, try to improve your straightening technique. If you do have to go over an area again, let it cool for a few minutes before applying heat again.
Replace Your Straightener Often
While most people use a straightener until it stops working, you should be replacing them much more often than that. Over time, the electrical components can burn out or degrade.
Additionally, the protective coating that shields your hair from the hot metal plates can wear off and expose your strands to scorching hot temperatures. To keep your hair safe, try to replace your straightener after 2 to 4 years.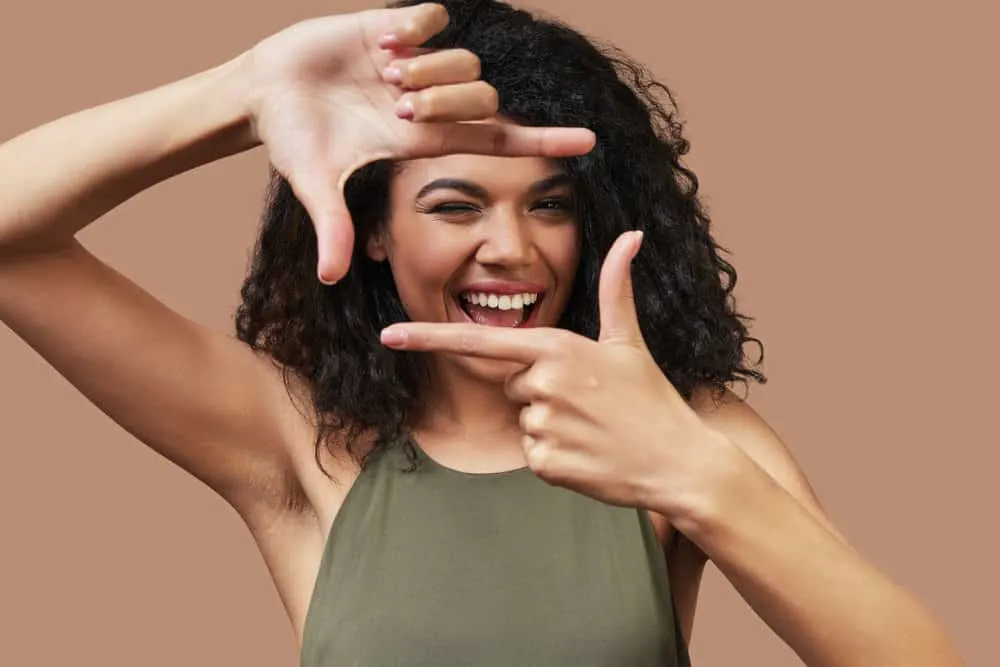 Use a High-Quality Heat Protectant
A good quality heat protectant is your first line of defense against heat and heat damage. Heat protectants fortify your strands and create a barrier between your hair and the heat of your straightener.
For the best results, apply a heat protectant to damp hair and take your time to make sure your strands are evenly coated.
Prevention is the best medicine, so make sure you protect your strands before you straighten them. And don't panic if your natural curls don't come back right away.
Sometimes they need a little time, so keep giving them plenty of moisture and TLC.
That said, we hope that one of the solutions mentioned in this article is precisely what you need to bring your curls back to life after straightening them!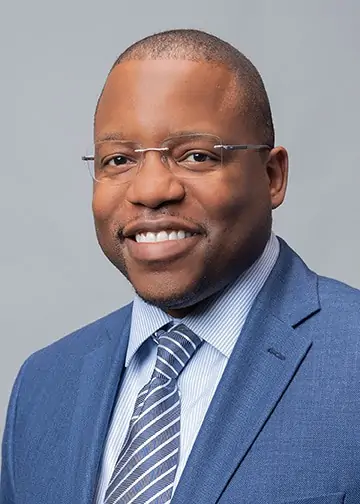 Kenneth Byrd holds a BS in Accounting and Management Information Systems and an MBA from the University of Alabama at Birmingham. With over 15 years of experience, Kenneth has been dedicated to hair care since 2008, when he co-founded Curl Centric® and Natural Hair Box alongside his wife. As a team, they promote healthy hair care practices through their comprehensive platform, Curl Centric. Curl Centric is a website operated by a husband and wife team that encourages healthy hair care. At Curl Centric, we aim to help our readers take control of their hair care journey and make good decisions about products, hairstyles, and maintenance techniques. We also have strict editorial integrity; here's an explanation of our editorial guidelines and how we make money.