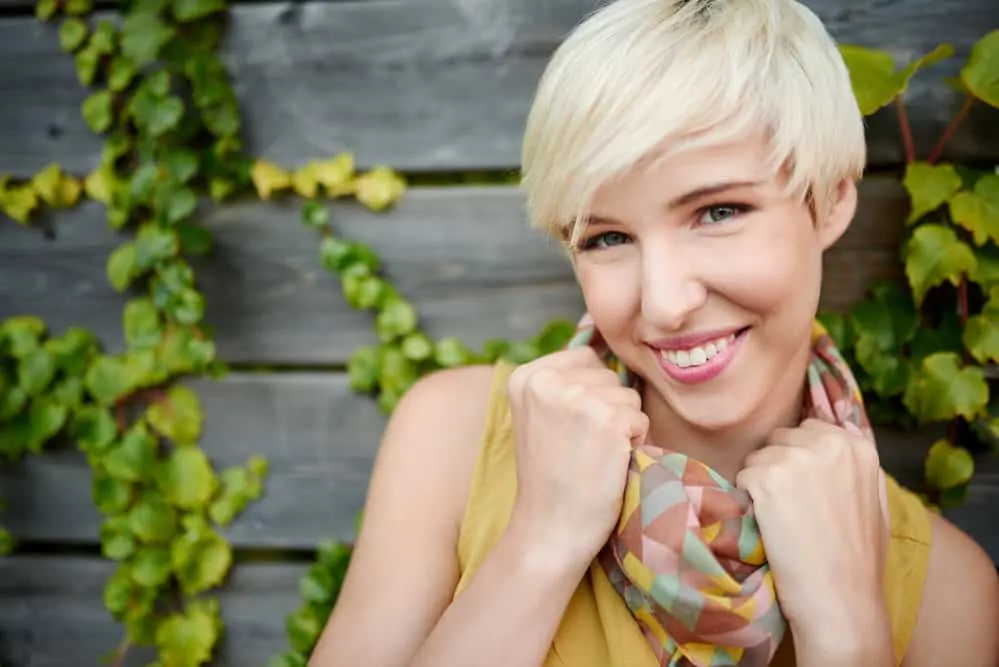 Are you thinking about growing your hair out? All it takes is time and patience if you don't mind going through the awkward stages.
Though the mullet is becoming more and more mainstream by the day, that doesn't mean that everyone wants to rock one as they're growing out their hair.
If this sounds like you, you're in the right place. In this article, we'll tell you how to avoid a mullet when growing your hair out.
How to Avoid a Mullet When Growing Your Hair Out
How To Gracefully Grow Out A Pixie Cut (Step By Step w Photos)
Growing out a short haircut is a process, and not every stage is flattering – including an unwanted mullet. Don't get us wrong; we know mullets are in and that they look amazing on the right people.
But the look is definitely not for everyone. Fortunately, there are a few things you can do to avoid one as you grow your hair out. Ready to find out what they are? Let's get right into it!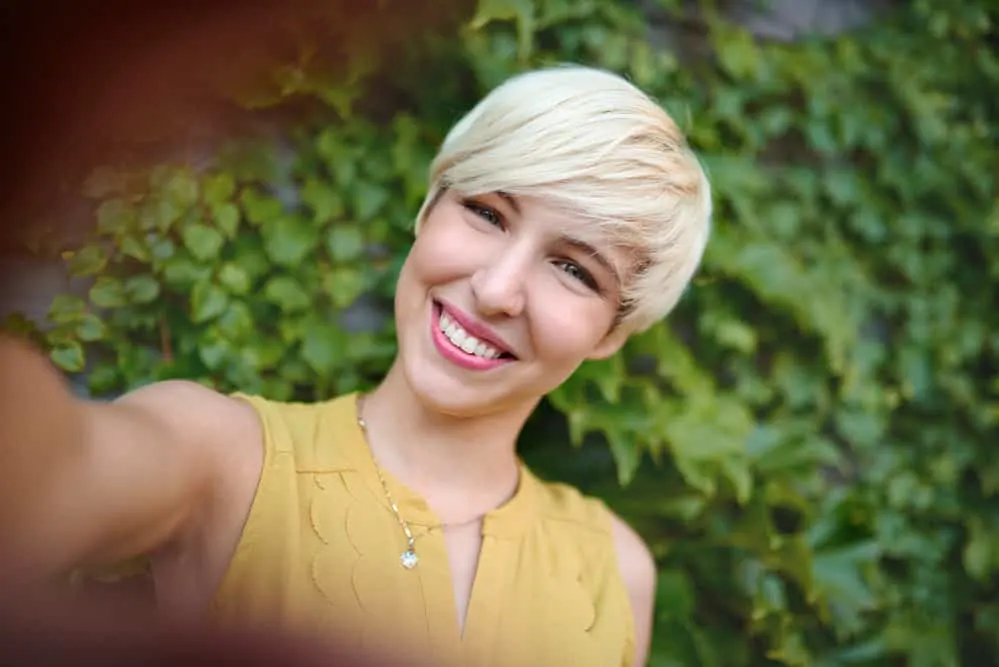 Trim the Back More Often Than the Front
What makes a mullet "a mullet" is its trademark shape. Mullets have a long, flowy back paired with a shorter front, top, and sides. To prevent a mullet from taking shape, get the back cut shorter or more often than the front and sides. Just keep in mind that you'll probably have to get your hair cut more frequently than usual.
Pile on the Products
Typically, less is more when it comes to applying product to your strands. However, if you're growing your hair out, more is more. Waxes, hair gels, and holding sprays can alter the way your hair falls and help you disguise a burgeoning mullet.
You can try slicking your hair back, molding it to your scalp, or adding some mullet-camouflaging texture to your mane.
You can also use volumizing and texturizing mousses to add more volume to your hair. And the more lift that you add to the back of your hair, the shorter it will look. That way, you'll be able to blend it into your shorter back without having to cut it.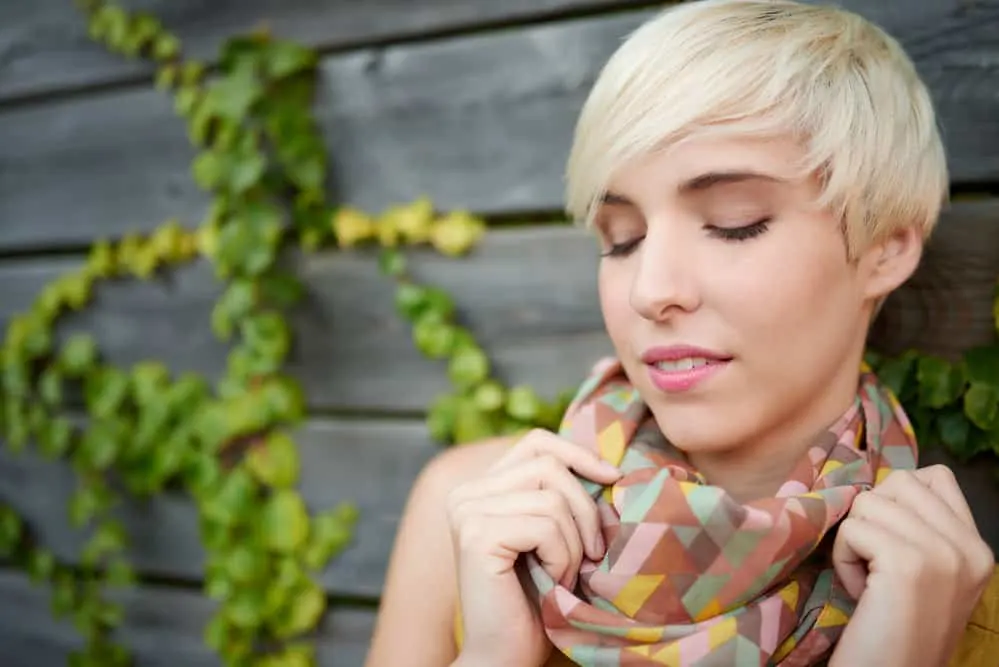 Thin Out Your Ends
As your hair starts to grow out, you'll probably find that the ends of your hair stick straight out. So if you're looking for a way to make your locks more manageable, consider thinning out your ends.
Thinner ends will soften any disjointed layers and help make your developing mullet more subtle. It'll also give your strands some much-needed movement.
Try Out a Protective Style
Growing out your hair can take months or even years. But if you ever get tired of your shorter locks, you can try out a protective hairstyle.
Protective styles are a type of hairdo that keeps your strands tucked in and protected. You can get a protective style on your natural strands or add extensions.
You can opt for extensions that closely match your natural locks or take the opportunity to try out a new shade or cut you've always had your eye on.
While the protective style won't make your hair grow out faster, it can help you skip the awkward phases. Just get a long-term protective style like one of the following.
Knotless braids
Wig installations
Sew-ins
Cornrows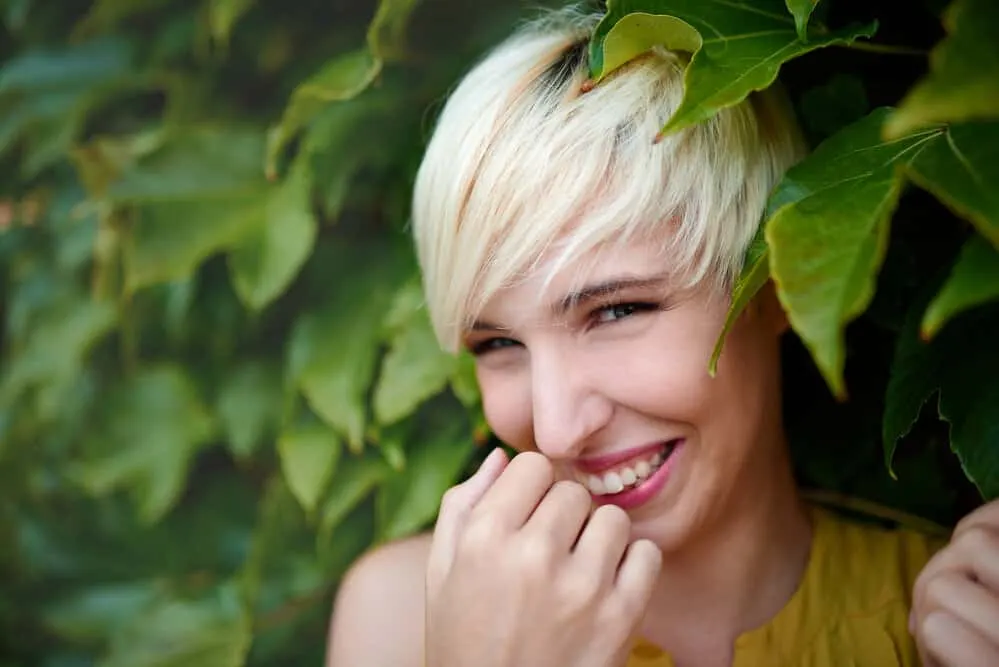 Pull Your Hair Back
The easiest way to hide a developing mullet is to slick all of your hair back. That will help blend the shorter pieces into the rest of your hair until it gets long enough for you to style.
Slicking your hair back also makes it look like it is all one length so that the longer back will be less noticeable. Want to give it a try?
To start, apply a liberal amount of mousse or gel to damp hair, and brush it straight back. Depending on how long your hair is, this might not be enough to get your shorter strands under control. In that case, you can slide on a headband to tame them.
Throw In Some Curls
Adding some more texture to your locks is another excellent way to disguise an unwanted mullet. Curls make your hair look shorter than it actually is and can help camouflage your longer back.
The tighter your curls are, the shorter your hair will look. So to avoid a mullet, create small tight curls in the back and looser curls in the front. Then, blend everything together by gently combing or brushing through the two halves.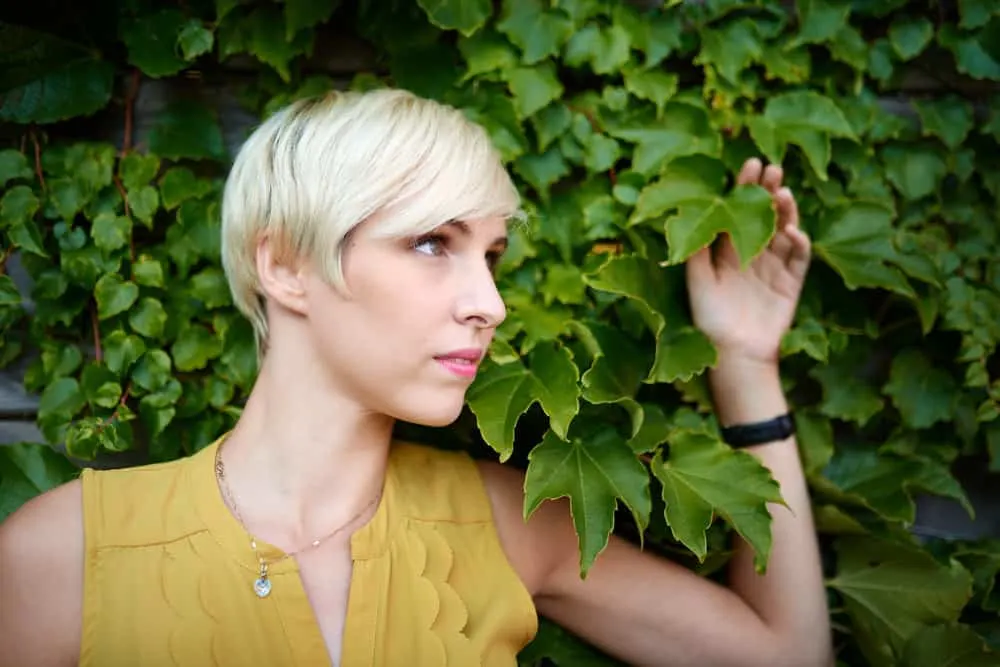 Get Familiar With Hair Accessories
When growing your hair out, hair accessories are going to be invaluable. Hair accessories can hide your growing strands or pull them into a more flattering shape.
And there's a ton of room to experiment with different hairstyles and accessories.
Hair accessories come in a variety of shapes, sizes, styles, and colors. You can keep things simple and just add one or two.
Or, you can go crazy and create a look that's one of a kind. Not sure about what kind of accessory to start with? We'll share some of our favorites below.
Bobby pins
Hairclips
Headbands
Scarves
Take a Break From Heat Styling
One of the most important aspects of growing out your hair is avoiding breakage. After all, you won't be able to grow your hair out if it keeps breaking off.
When it comes to damage, hot tools, like flat irons and blow dryers, are some of the most damaging tools you can use. They dry out your strands and make them more brittle. As a result, you'll see a significant increase in breakage and split ends.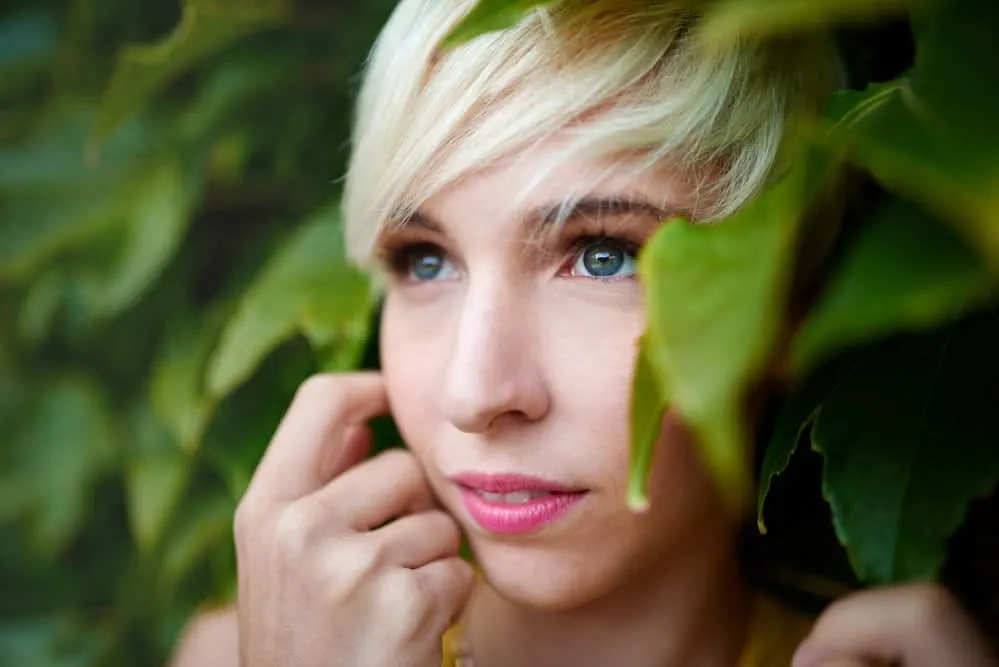 And unfortunately, damage doesn't just stay at the ends of your hair. If left to worsen, your split ends will creep upwards and damage your healthier middles and roots.
We also tend to put more heat on the front of our hair since it's the most visible. If the front of your hair is continually getting shorter, you'll be stuck with a mullet until your either cut or stop damaging your locks.
How Long Does It Take to Grow Out a Super Short Cut?
When it comes to growing your hair out, patience is a virtue. Most people's hair grows at a rate of just half an inch each month. So when starting with a pixie or another super short style, it'll take about six to nine months to grow your hair to bob-length. It'll take an additional five or seven months for your hair to get long enough to pull into a full ponytail.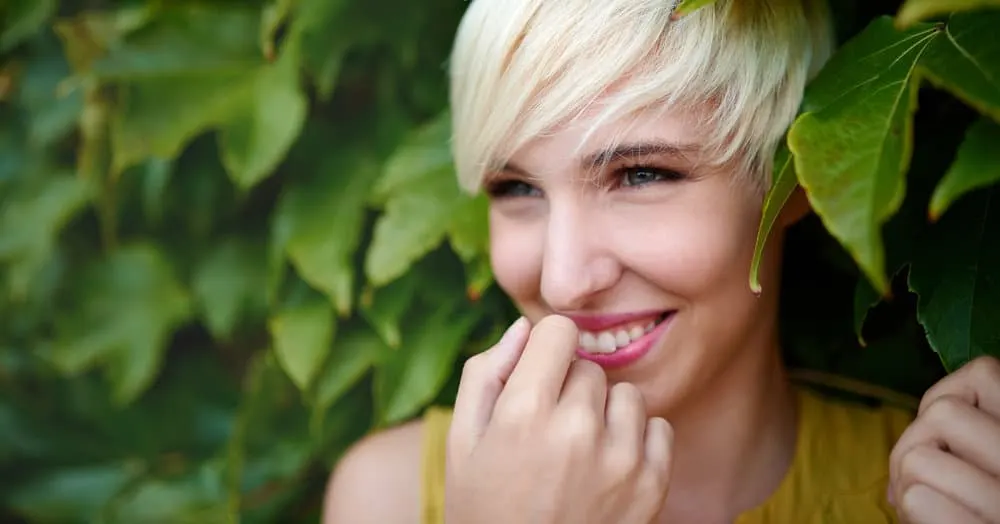 Should You Cut Your Hair When Growing Out a Pixie?
If you're going out your hair, we're sure that the last thing on your mind is cutting it. But is skipping your monthly trim doing more harm than good? Although it may feel counterintuitive, trims are an essential part of keeping your hair healthy.
Your ends are the oldest parts of your hair, so damage starts there. Trims get rid of this damage and prevent it from getting worse. For the best results, get your hair trimmed every ten to sixteen weeks.
So, there you have it – everything you need to know about avoiding a mullet as you grow out your hair. Growing out your hair is usually a months-long undertaking, and unfortunately, not all of the stages will have you looking your best.
Even so, you don't have to say yes to the mullet unless you want to. Just use one or more of the tips mentioned in this article to do so. We hope that you found this article to be helpful, and we wish you the best with your hair growth goals.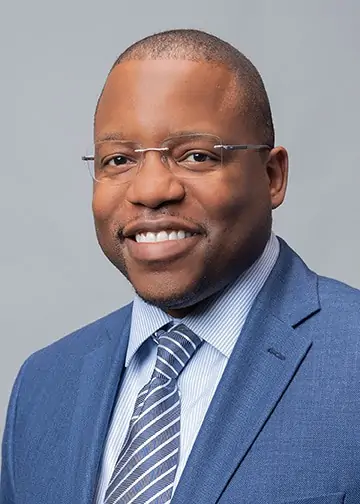 Kenneth Byrd holds a BS in Accounting and Management Information Systems and an MBA from the University of Alabama at Birmingham. With over 15 years of experience, Kenneth has been dedicated to hair care since 2008, when he co-founded Curl Centric® and Natural Hair Box alongside his wife. As a team, they promote healthy hair care practices through their comprehensive platform, Curl Centric. Curl Centric is a website operated by a husband and wife team that encourages healthy hair care. At Curl Centric, we aim to help our readers take control of their hair care journey and make good decisions about products, hairstyles, and maintenance techniques. We also have strict editorial integrity; here's an explanation of our editorial guidelines and how we make money.