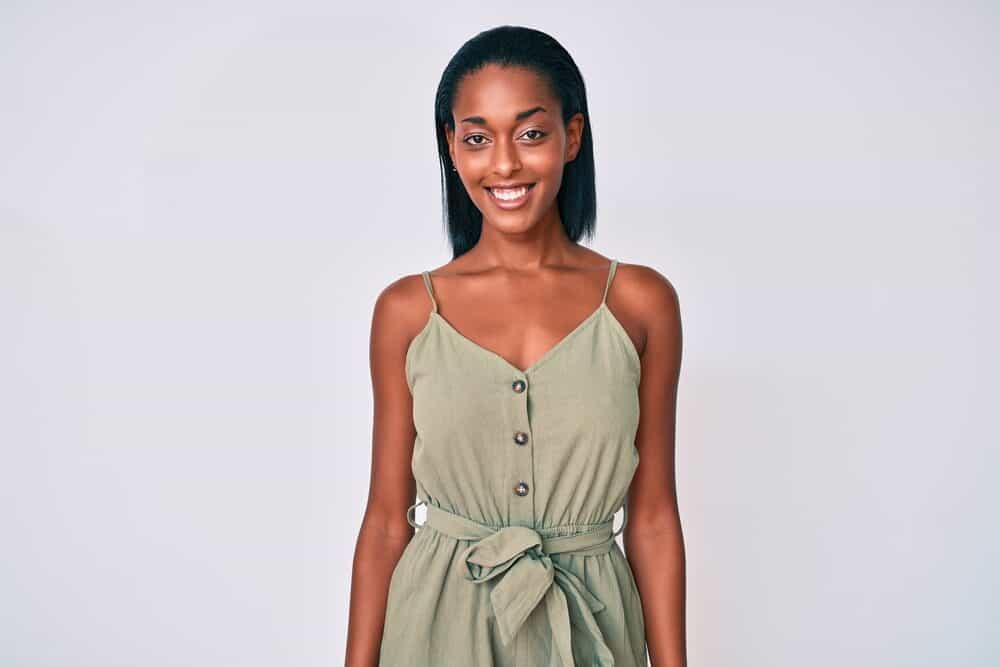 When it comes to hair straightening and smoothing treatments, Brazilian blowouts get a lot of attention. That's why people all over are doing their research.
One of the most-asked questions among Brazilian blowout newbies is, "When can I wash my hair after a Brazilian Blowout?" If you're wondering the same, keep reading.
In this article, we're going to answer that question in detail and tell you how to maintain your blowout for the best results.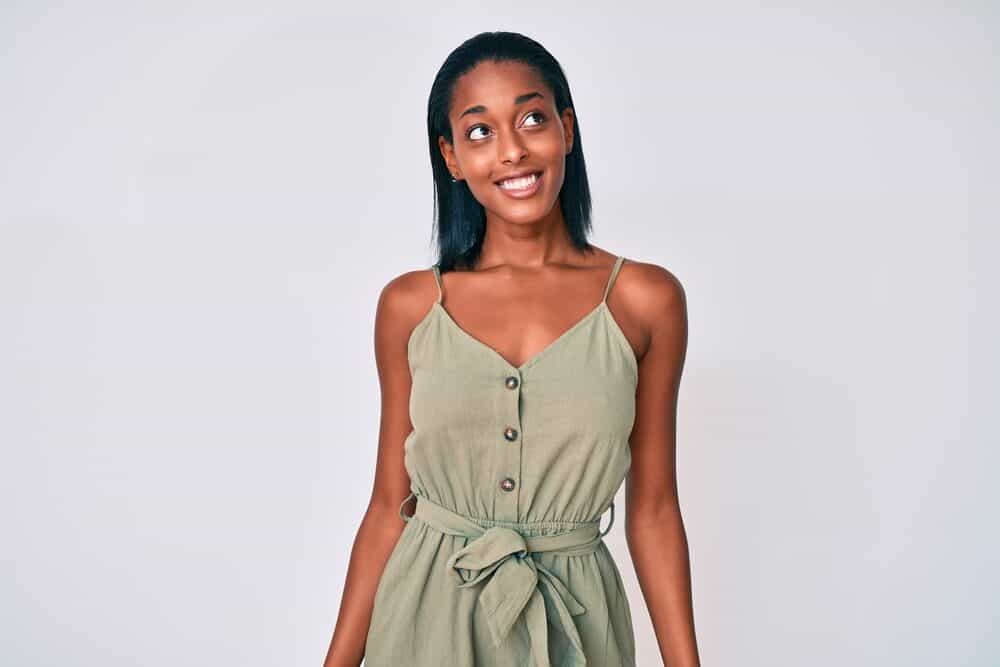 What Is a Brazilian Blowout?
Brazilian Blowouts are a specific type of keratin smoothing treatment. They work by coating your strands in a protective layer of keratin that smooths and strengthens them.
Other benefits of a Brazilian Blowout include:
Shinier, silkier locks
Straighter hair or smoother curls
Thicker looking hair
Protection against external damage
Dramatically reduced frizz and flyaways
Protection against humidity
When Can I Wash My Hair After a Brazilian Blowout?
There's no wait time for washing your hair after a Brazilian Blowout. While other keratin treatments require you to avoid water for the first few days, there is no downtime with Brazilian Blowouts. You can wash your hair any time after your Brazilian Blowout treatment.
Unlike other keratin treatments, the liquid keratin in a Brazilian Blowout is absorbed immediately. Additionally, the excess keratin is rinsed out of your hair during the treatment. So, washing your locks immediately afterward won't have much of an effect.
However, if you want to be extra cautious, you can always avoid washing your hair for the first 48 hours after your treatment.
If your hair is extra curly, you should put off washing for as long as you can. Doing so will enable you to enjoy your straight, smooth tresses for longer.
When You Need to Wash Your Hair After a Brazilian Blowout Treatment
Washing your hair chips away at the protective layer left behind by the Brazilian Blowout. This undoes the smoothing effect and causes your hair to revert to its natural state.
Yet, occasionally, you may have to wash your hair earlier or more often than you anticipated. Here are some situations that might require a wash:
You're having a reaction. If you notice post blowout irritation, wash your hair, hands, and face immediately. Remove any clothing that may have absorbed the chemicals and wash them as well. Avoid using heat on your hair: it can reactivate some of the caustic chemicals in the treatment. If the reaction persists, seek medical attention as soon as possible.
You're sweating heavily. Sweat is full of salt that can break down the keratin in your Brazilian Blowout. If you plan to sweat, you can wet your hair beforehand. Your hair acts a lot like a sponge. By drenching it with fresh water, you're blocking the amount of sweat it can absorb.
You go swimming. The chlorine in pool water and the salt in seawater can shorten the life of your blowout. If you want to protect your hair beforehand, you can wear a swimming cap. If caps aren't your style, you can also wet your hair and apply conditioner. This creates a barrier that prevents your hair from sucking up the chlorinated or salty water.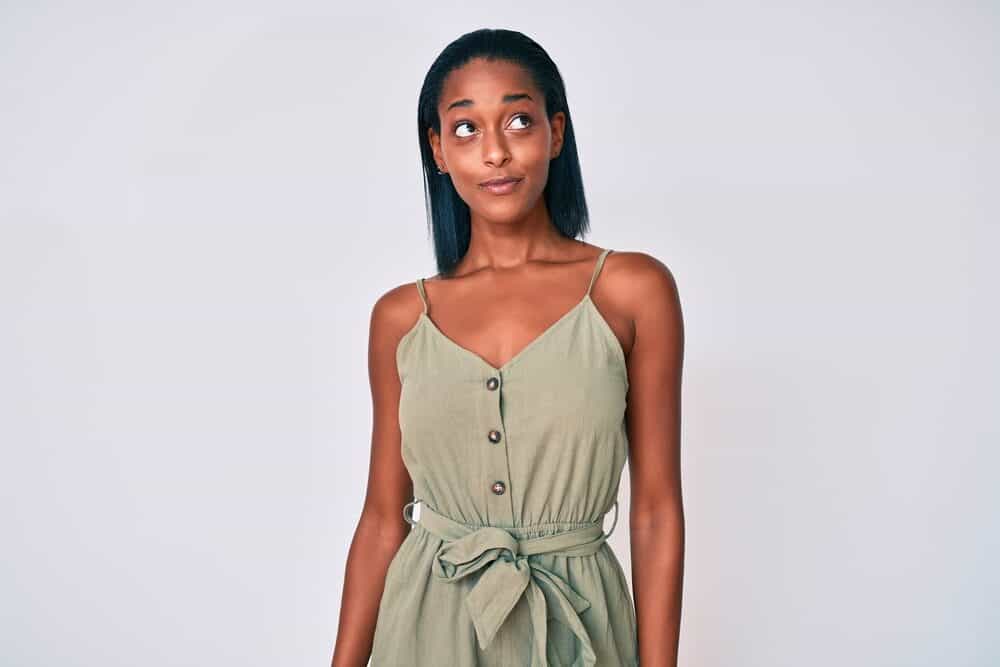 What to Use to Wash Your Hair After a Brazilian Blowout
Washing your hair with the right products is crucial in getting your results to last. You should reach for a gentle shampoo, hydrating conditioner, and a good deep conditioner.
Here are some shampoos and conditioners that will help extend the life of your smoothing treatment.
Brazilian Blowout Volume Shampoo
Brazilian Blowout Volume Shampoo: This unique Brazilian blowout shampoo is specially formulated to preserve the results of your blowout and keep your hair sleek and frizz-free.
It's packed with hair-strengthening amino acids and proteins. It also features moisture-promoting ingredients like algae and fruit extracts.
Brazilian Blowout Deep Conditioning Masque
Brazilian Blowout Deep Conditioning Masque: This citrus-scented deep conditioner contains proteins and amino acids that help smooth and repair your hair.
Rich cocoa butter and fruit extracts will help keep your blowout fresh and free from frizz. It will also leave your hair soft, shiny, and more manageable while protecting against UV damage.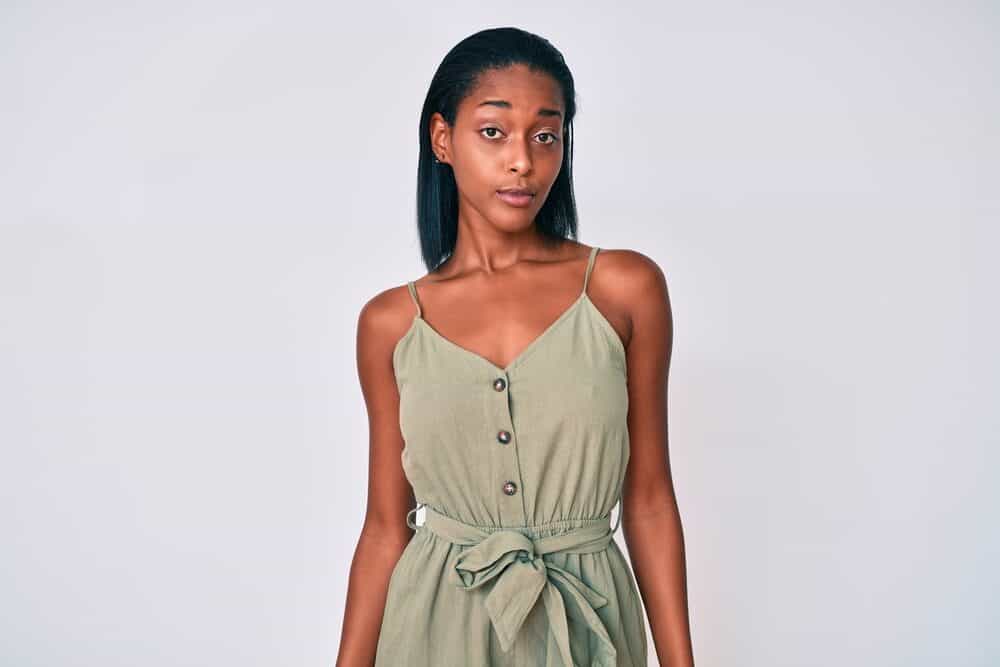 Pure Brazilian Anti-Frizz Shampoo & Conditioner
Pure Brazilian Anti-Frizz Shampoo & Conditioner: This frizz-fighting shampoo and conditioner duo strikes the perfect balance between moisture and protein.
Both products contain strength-promoting keratin and hydrating ingredients like argan oil, babassu oil, mango seed butter, and acai berry extracts. The sulfate and salt-free formulas will add major shine to your tresses.
Damila Salt & Sulfate-Free Shampoo and Conditioner
Damila Salt & Sulfate Free Shampoo and Conditioner: This shampoo and conditioner set is specifically formulated to extend the life of your Brazilian Blowout. Both products are salt, sulfate, paraben, and phthalate-free.
The shampoo gently cleanses your hair, while the conditioner gives you a serious dose of moisture. They both contain amino acids and proteins to help rebuild your hair and replenish your keratin levels.
Are Brazilian Blowouts Safe for Your Hair?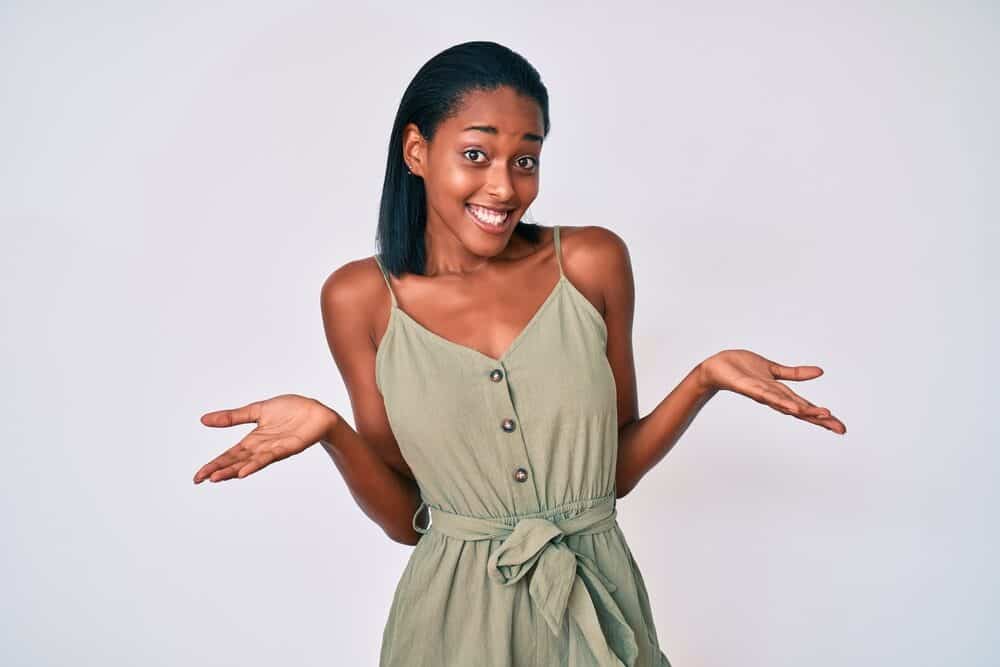 While Brazilian Blowouts are effective, there is some concern over their safety. Most of the concern stems from specific ingredients in the treatment and products used to maintain the results. Some of the dangerous ingredients found in Brazilian Blowout products are:
Formaldehyde – One of the key ingredients in a Brazilian Blowout is formaldehyde, a well-known carcinogen. Some Brazilian Blowout formulas re-release formaldehyde with high heat, like a blowdryer or flat iron. At the same time, some companies have released "formaldehyde-free" versions of their products. Studies show that in many cases, these products still contain the chemical under a different name. Formaldehyde may also be called:

Aldehyde
Formalin or formic acid
Methanal
PFA (paraformaldehyde)
Methylene glycol

Methanol – Short-term exposure to methanol fumes can cause dizziness, vomiting, and irritation to the eyes, nose, and throat. Long-term exposure can have more serious effects, including blindness, difficulty breathing, headaches, and insomnia.
Ethylene oxide – Inhaling large quantities of ethylene oxide can cause respiratory irritation, nausea, fatigue, headaches, and other forms of gastrointestinal distress.
Phenoxyethanol – This commonly used preservative can cause serious allergic reactions. If your skin is sensitive due to a condition like eczema, you are more likely to develop a reaction. While it's considered safe in small doses, you should avoid using products with this ingredient around infants.
Note: Negative effects are more commonly found in stylists who perform the treatments vs. people who occasionally receive them.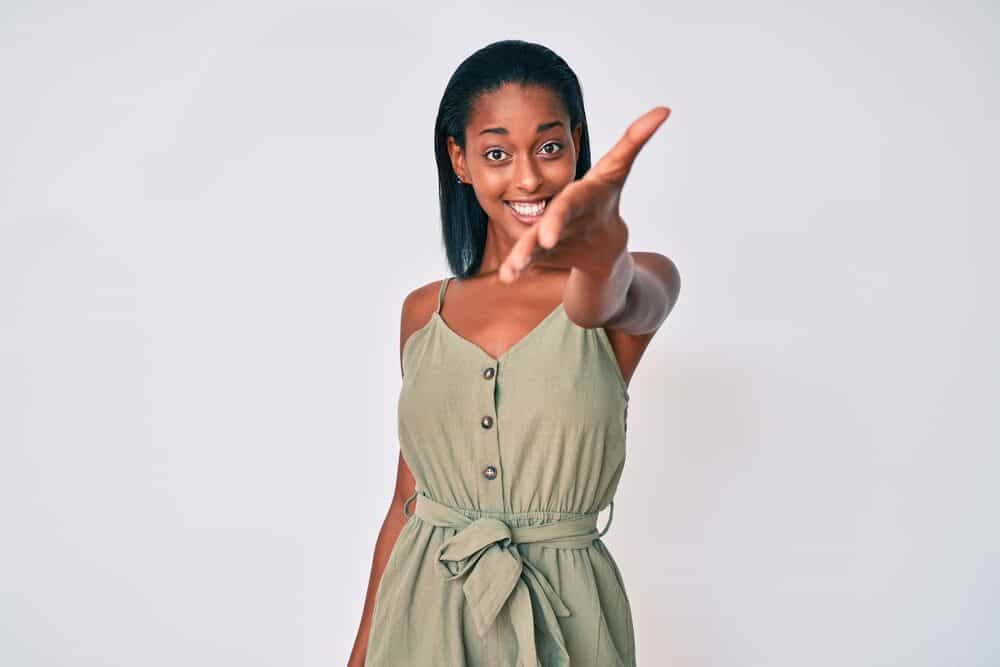 Brazilian Blowout Aftercare – How to Extend Your Blowout
If you take care of your hair post-treatment, you can expect your Brazilian Blowout results to last for around 3 months. Here are some steps you can take to extend your Brazilian Blowout results even longer than three months.
Use the right shampoo. Avoid shampoos containing harsh sulfates, chlorine, and salt/sodium chloride. These ingredients can strip the keratin from your hair and undo the effects of your Blowout. Pick a gentle shampoo that is pH balanced.
Deep condition. Deep conditioning treatments will help lock in moisture and keep your hair healthy. They also help keep your hair smoother, less frizzy, and easier to style between treatments.
Wash your hair sparingly. The more often you wash your hair, the quicker your results will fade. While washing your hair is a crucial part of every hair routine, stretching your washes out will preserve your results for longer. You can also use dry shampoo for water-free touch-ups in between washes.
Use products that are made for Brazilian Blowouts. There are hair products that are specifically formulated for hair that's been treated with a Brazilian Blowout. These products contain ingredients that preserve the effects of the treatment and omit ingredients that will undo them.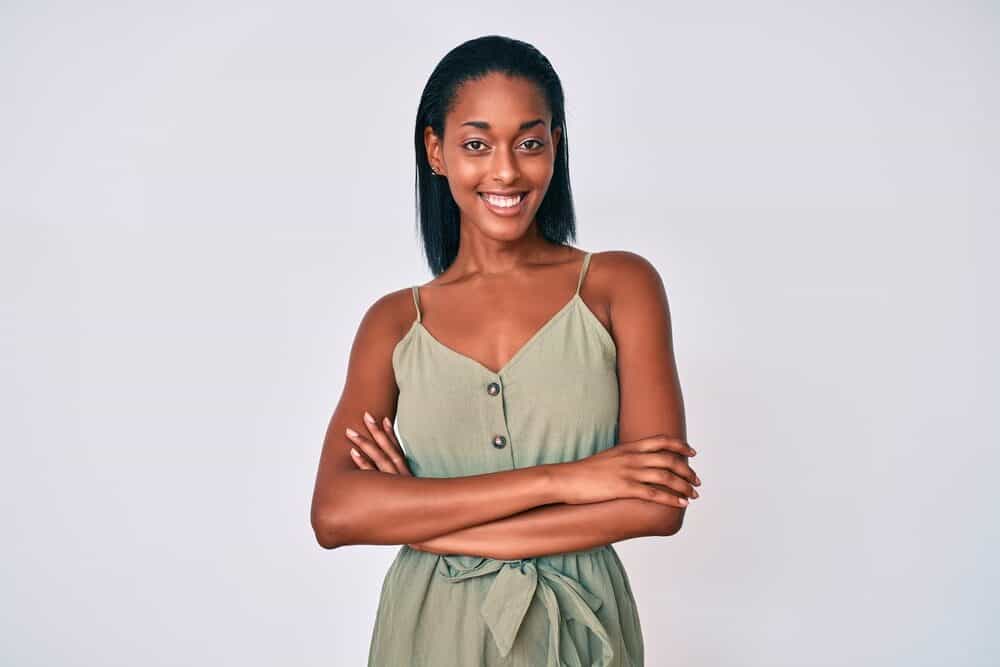 To sum things up, wash your hair whenever you need to post-Brazilian Blowout. Just keep in mind that the sooner and more often you wash it, the quicker your hair will go back to its natural state. Good luck!