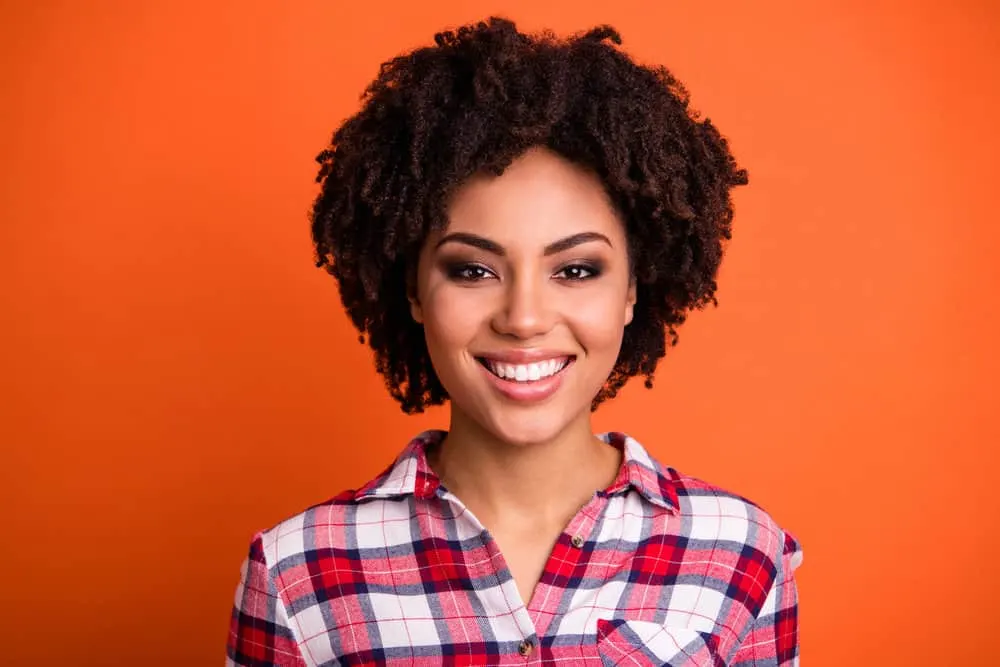 It's no secret that curly hair grows outwards not down. Densely packed curls (usually type 4) are naturally voluminous and tend to grow up "to the heavens".
This is great if you want a massive mane of hair.
But if that's not what you're going for, the larger-than-life nature of curly hair can make haircare and styling difficult. But there is hope! By following the simple tips in this article, you can encourage your curls to lie down instead of stand on end.
Why Your Hair Grows Outwards Not Down
Curly hair will never grow down. The truth is that curly hair is not created to grow down. It's in your curls' nature to be large and in charge. And there's nothing you can do to make your hair "grow in" different than it already does.
However, there are things you can do to your hair after it's grown in to make it lie down and give you more hang time. That's what our tips will be focusing on.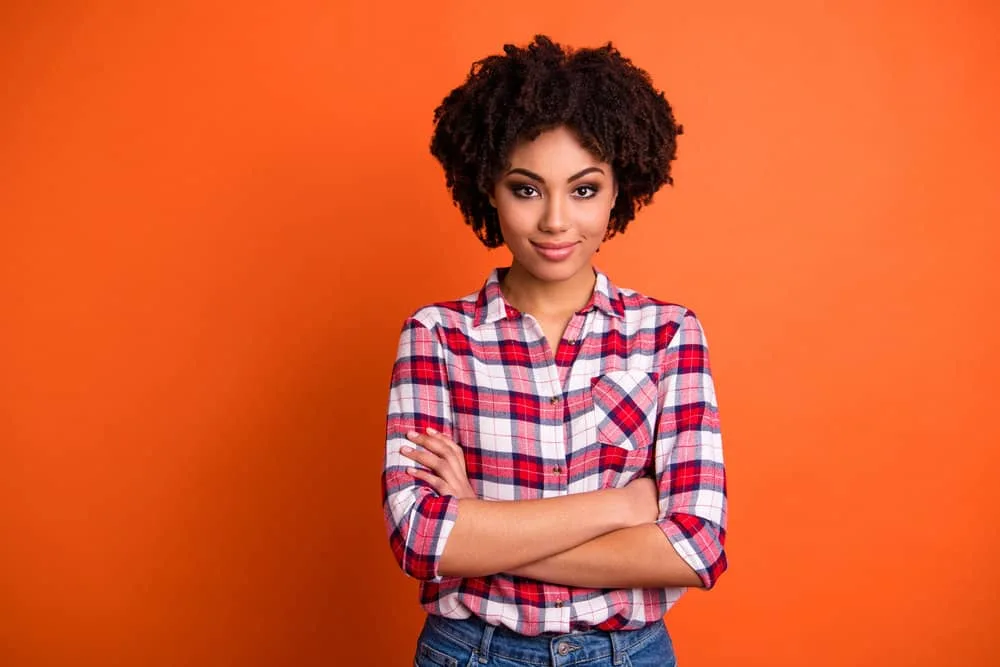 The Key to Making Curly Hair Lie Down
Now that you understand that there's no way to make your curly hair grow differently, let's turn our attention to some remedies you can use to make your curly hair lie down. You'll need to focus on the following:
Weighing the hair down so that it'll hang instead of "float" in the air.
Defining your curls to further encourage the hair to lie down.
Adding extra moisture to keep your curls healthy and hydrated (this is key for any type of hair, but especially curly hair!).
In the following sections, we'll dive deeper into each of these tips.
Weigh Down Your Curls
The best way to weigh down your curls is by using heavier products rather than lighter ones. This could include:
These types of products will help to add weight to your hair, encouraging it to lie down instead of stand on end. When applying these products, focus on the ends of your hair.
This is where most of the weight is needed to get your curls to fall.
Not every product will work for everyone, so it may take several tries to find the right combination of products for you.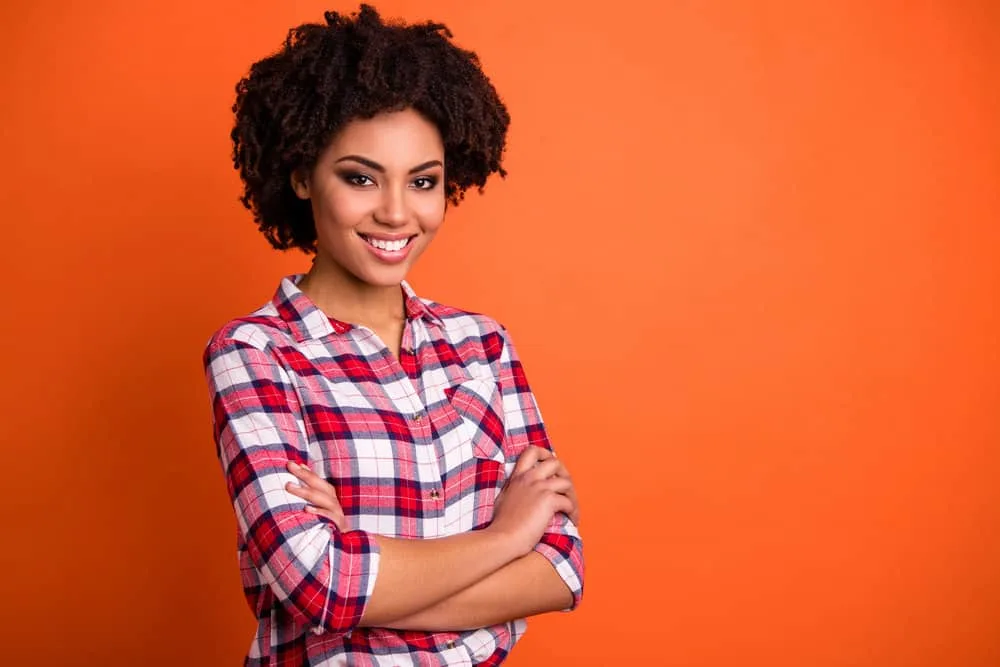 Define Your Curls
Defined curls clump together and fall downwards. This is because defined curls have less surface area than undefined ones. As a result, defining your curls is an excellent way to encourage them to lie down.
There are a few ways you can define your curls. Here they are:
Shingle
How To Shingle Natural Hair for Definition on 4a/3c Hair
Apply a product (like a leave-in conditioner or curl cream), and then use your fingers to smooth the product onto tiny sections of your hair.
Doing this will help your curls to clump together and lie down. Watch this video to see a curly girl shingle her curls. You'll see a big difference in her hair after she's done.
Finger Coils
Finger Coils on 4C Natural Hair| First Impression
This is a technique where you twist small sections of wet hair around your fingers while it's coated in a styling cream or leave-in.
As the hair dries, it'll coil up into defined ringlets. This is a great way to get well-defined curls that hang downward. Check out this video to see how it's done.
Wash n' Go
MY TYPE 4 NATURAL HAIR WASH N GO ROUTINE... how to achieve the most defined wash n go ever!!
This is a styling method where you apply a leave-in conditioner or curl cream to wet hair and then let it air dry. The results are usually soft, defined curls that fall downward. This is an excellent method for those who want an easy, low-maintenance way to get defined curls.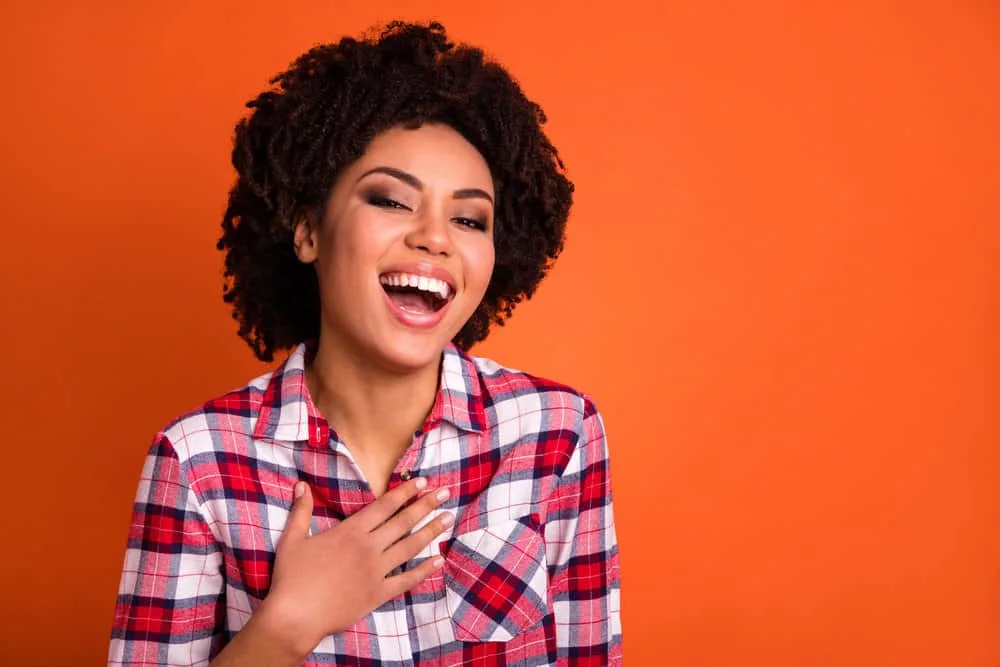 Inject Your Hair With Extra Moisture
Curly hair is prone to dryness, and dry hair is more likely to stick up and appear unruly, but why? Dry hair is more likely to break and split.
When your hair breaks, the ends become frayed and are more likely to stick up. In order to prevent this from happening, it's essential to keep your curly hair well-moisturized.
There are a few ways you can add extra moisture to your hair: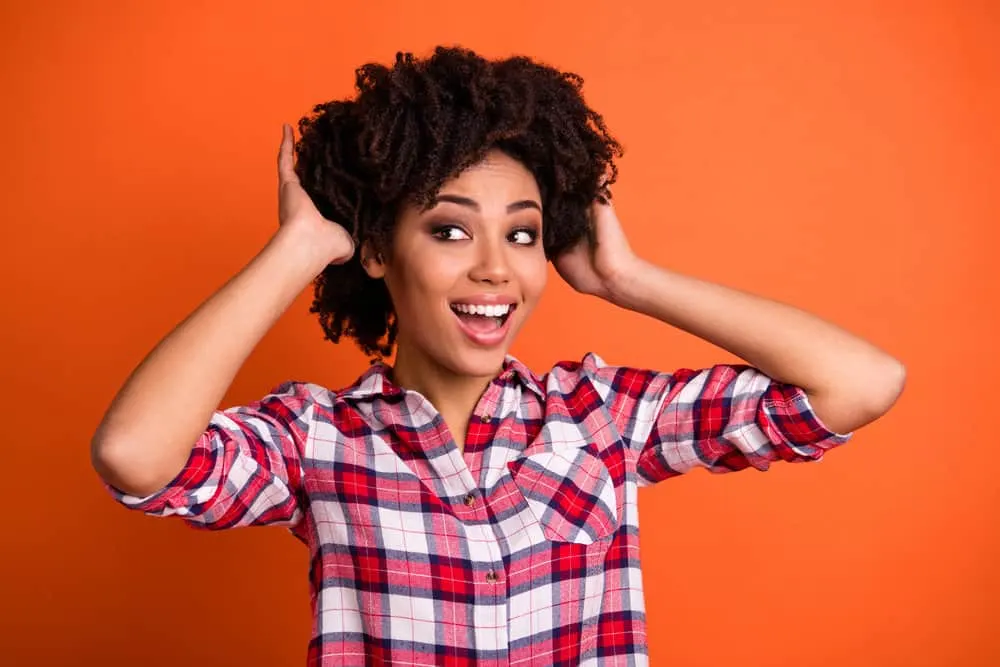 Fight Shrinkage
Shrinkage is the enemy of many curly girls. When your hair shrinks, it loses length and can appear to grow out instead of down.
The best way to fight shrinkage is by using products and techniques that help to stretch out your hair. We'll go over them in the below section:
Have Healthy Hair Expectations
Curly hair will never lie completely flat, as it is naturally voluminous. So, you shouldn't expect your hair to lie down like straight or wavy hair does – that's not how curls behave. Instead, focus on getting your hair to lay a bit flatter in a more defined shape.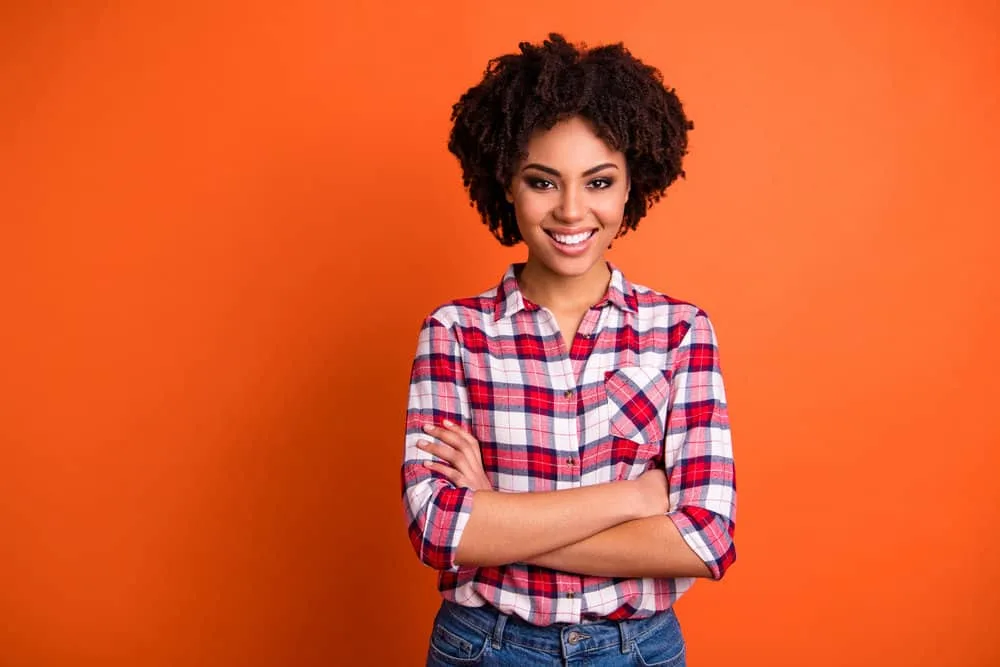 Top Products for Defining and Stretching Curls for Max Hang Time
Now that you know how to encourage your curls to hang, it's time to stock up on the products that will help you achieve your goal. Here are a few of our favorite products for encouraging downward-hanging curls:
SheaMoisture Curl Stretch Pudding for Curls
This curl pudding is perfect for defining and stretching out curls. It's made with cocoa butter and shea butter to moisturize and nourish your hair, and it has a light hold to keep your curls in place all day.
Curlies who've tried this pudding love the extra stretch it gives their hair. Use it as a styler for roller sets and wash n' go styles.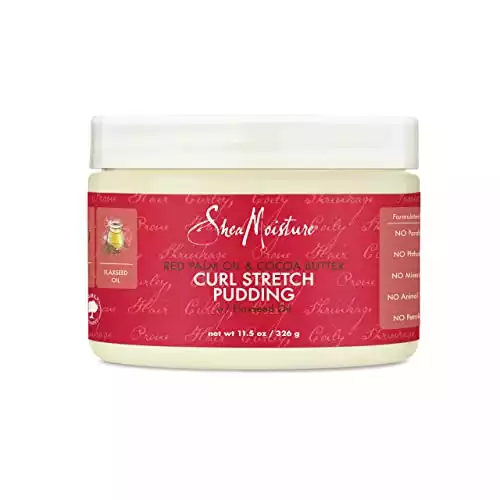 Dark and Lovely Au Naturale Anti-Shrinkage Curl Defining Creme Glaze
This creme is specially formulated to help tame frizz, add definition, and give your curls more hang time. It's got bamboo milk and mango oil, both of which help to moisturize and add shine to your tresses.
This is a great option for those with parched, damaged, or brittle hair that stands on end.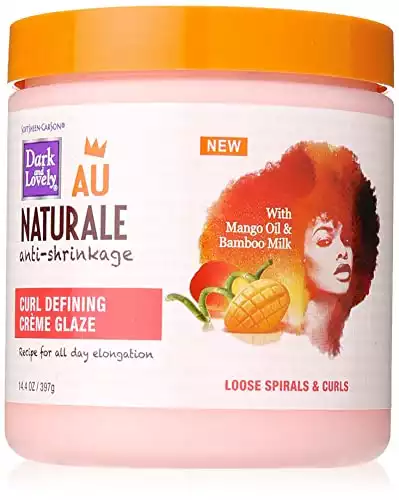 Bounce Curl Avocado & Rose Oil Clump & Define Cream
This cream is perfect for those with really tight curls who want to achieve more definition. It's made with avocado and rose oils, which help provide deep hydration to parched curls.
This cream also contains argan oil, a natural anti-frizz agent. Apply this cream to wet or dry hair for defined, bouncy curls.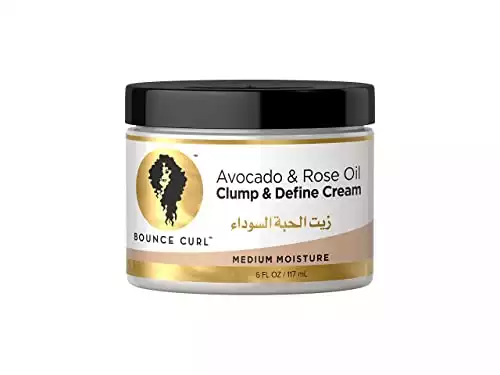 No matter which cream you choose, be sure to apply it from the ends of your hair up to the roots in sections. Be generous with the product so that your hair is weighed down as it dries.
With these tips and products, you're well on your way to achieving more tamed curls. We hope that this article has been helpful to you, and we wish you the best with your hair!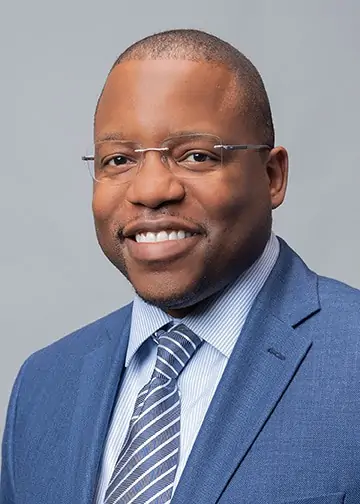 Kenneth Byrd holds a BS in Accounting and Management Information Systems and an MBA from the University of Alabama at Birmingham. With over 15 years of experience, Kenneth has been dedicated to hair care since 2008, when he co-founded Curl Centric® and Natural Hair Box alongside his wife. As a team, they promote healthy hair care practices through their comprehensive platform, Curl Centric. Curl Centric is a website operated by a husband and wife team that encourages healthy hair care. At Curl Centric, we aim to help our readers take control of their hair care journey and make good decisions about products, hairstyles, and maintenance techniques. We also have strict editorial integrity; here's an explanation of our editorial guidelines and how we make money.