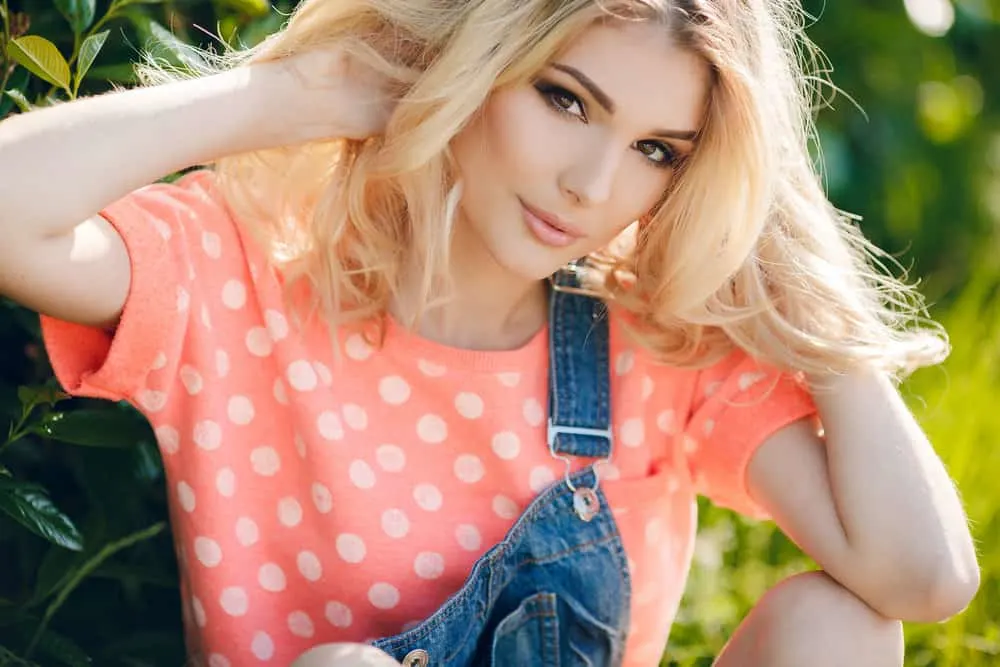 Bleach can ruin your curls in minutes. That's why more and more curly girls and guys are going bleach-free. And you can do the same!
You just need the right products and some straightforward instructions.
That's what you'll get in this article. We'll teach you all about dyeing brown hair blonde without bleach with our DIY step-by-step guide. We'll also cover how to eliminate any brassiness that may appear after dyeing.
Dye Your Hair from Brown to Blonde with Box Dye
If you're looking for a low-damage way to go blonde at home, a blonde box dye is a great option. Blonde box dyes are not only easy to use, but they usually contain a 30-volume developer in addition to high-lift color to give you a dramatic result in just one color process. In this section, we'll break down how to go blonde this way: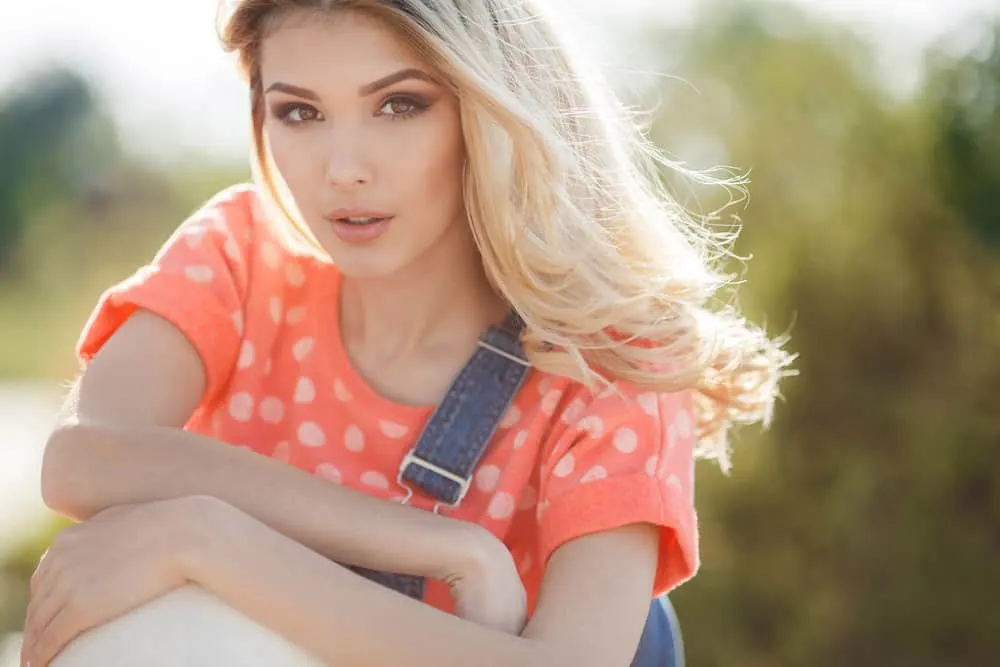 Determine if Your Hair Is in Good Enough Condition
Before doing anything, it's crucial to ensure your hair is in good enough condition to be dyed. If it's been previously dyed or chemically treated, you may want to wait a few weeks before lightening it again.
This will give your hair time to recover and strengthen.
You should also check the condition of your ends. If they're dry and split, it's best to get them trimmed before you dye your hair. Doing so will help prevent further damage.
Choose the Right Box Dye
To dye your hair from brown to blonde, you'll need to choose the right blonde box dye. If your hair is extremely dark, go for a high-lift blonde dye.
It contains a booster to significantly lighten dark hair in one go. You can choose a regular blonde box dye if your hair is light brown.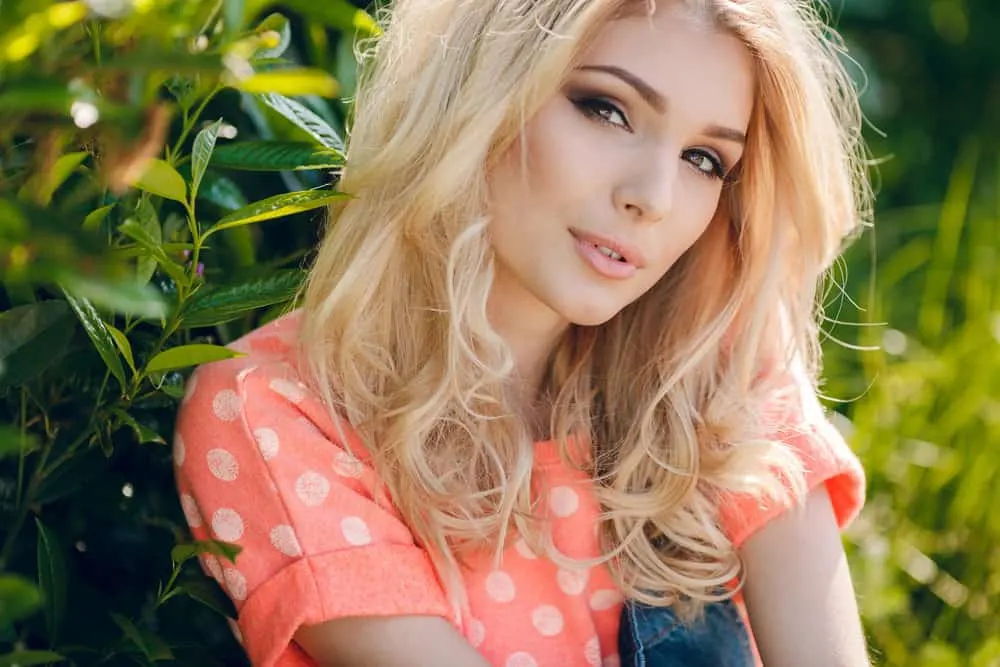 Gather Your Other Materials
These are the supplies you should order or pick up:
Note: If you have long hair, you may want to buy two or more boxes of dye.
Prepare Your Hair and Skin
Your hair will need to be free of buildup and excess oil for the dye to penetrate your strands and do its job. If it is relatively clean, divide your hair into four sections and secure each with a hair tie.
If your hair is caked in buildup and oil, you won't be able to color it today.
If you do, the dye won't be able to penetrate evenly and will just sit on top of the buildup. So, wash it thoroughly with a clarifying shampoo and wait 24-48 hours.
You'll have to wait because a freshly scrubbed scalp will burn incessantly once you apply dye to it. On dye day, section your hair into four sections and secure each with a hair tie.
The next step is to protect your skin since it will be directly exposed to the dye and could get stained. Apply petroleum jelly or barrier cream around your hairline, and then put on gloves.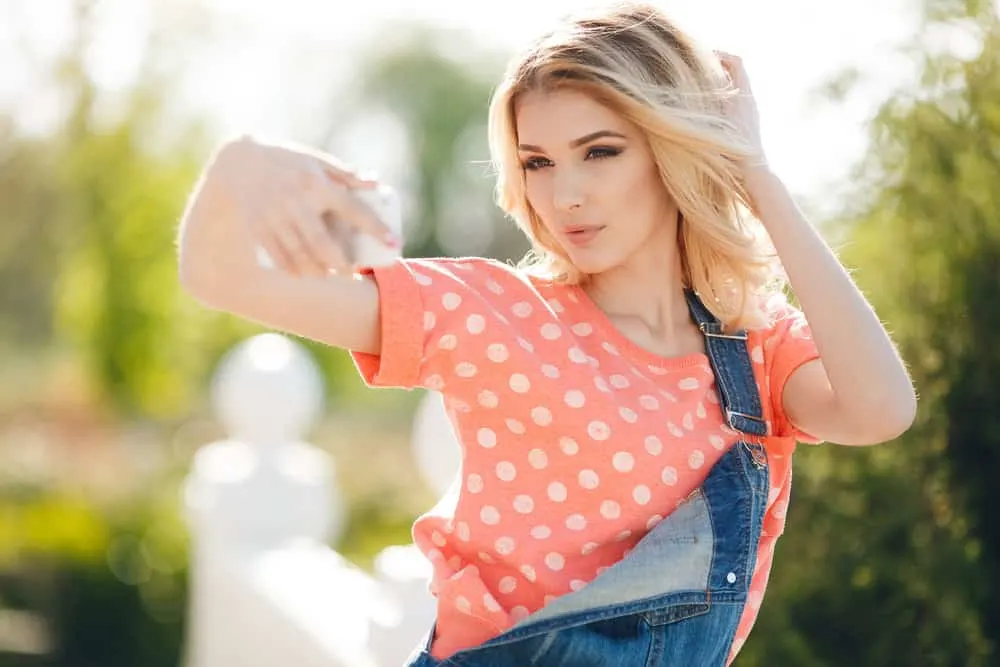 Mix Up the Dye
Once you've gathered all your materials and prepared your hair and skin, it's time to mix up the dye. Follow the instructions on the box to mix the hair color and developer.
In most cases, you'll be instructed to mix equal parts of the dye and developer.
However, some high-lift blonde dyes may require you to combine two parts developer and one-part dye. Follow whatever is on your instruction leaflet. Most of the time, you'll need to pour the hair color into the applicator bottle of developer.
Dye Your Hair
With your dye mixed, you're ready to start applying the color. Starting with one of the four sections you made earlier, saturate the mid-lengths and ends of your hair with the dye.
Use your fingers or a tinting brush to distribute the hair color evenly.
Then take down another section and do the same. Once all of your mid-lengths and ends are covered in dye, apply the dye to your roots.
After all of your hair is coated in dye, wait for the amount of time indicated in the included instructions. In most cases, this will be 30-45 minutes.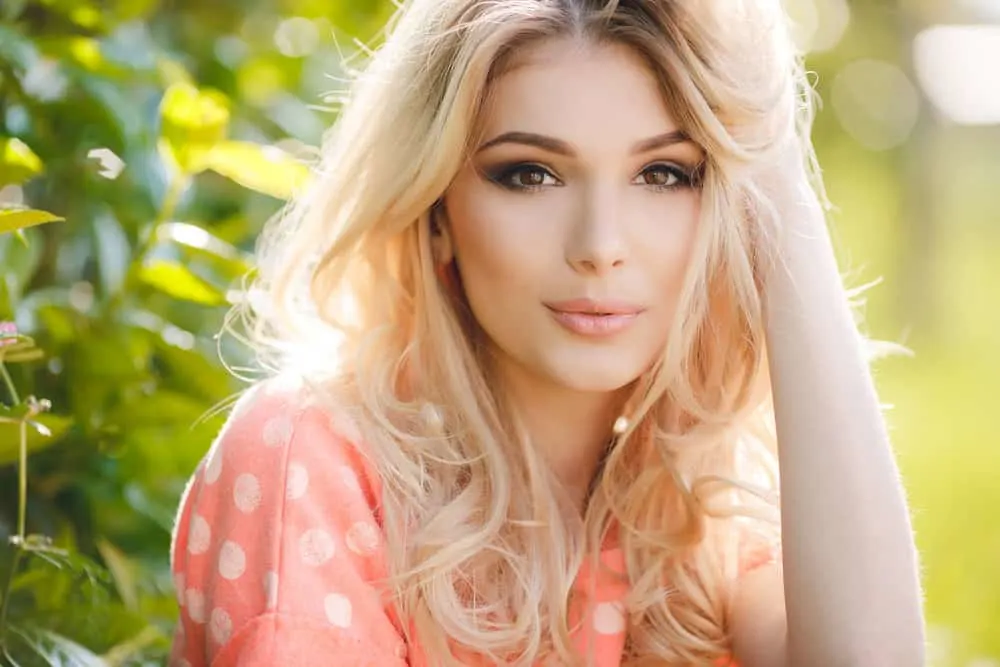 Rinse and Condition Your Hair
After the allotted time has passed, it's time to rinse out the dye – do so with lukewarm water until it runs clear. Then apply a generous amount of shampoo and massage your scalp and hair gently to work up a lather.
Rinse the shampoo out, and then apply the conditioner. Let the conditioner sit in your hair for 3-5 minutes before rinsing it out. Then style your hair as usual.
Toner (optional)
If you notice any brassiness after dyeing your hair, you can use a toner to combat it. Toners are available for just a few dollars at most beauty supply stores and can be applied at home.
To use a toner, follow the instructions on the box or bottle.
In most cases, you'll mix the toner with a 20-volume developer and apply it to wet hair. Then you'll wait around 20 minutes before rinsing it out.
Follow that up with some shampoo and conditioner, and you should notice a big difference in the tone of your hair. If you don't like the results, you can always try a different toner or dye your hair again with semi-permanent dye in a darker tone.
Toners won't last as long as your color will, so you'll need to re-apply it every few weeks to keep your hair looking its best.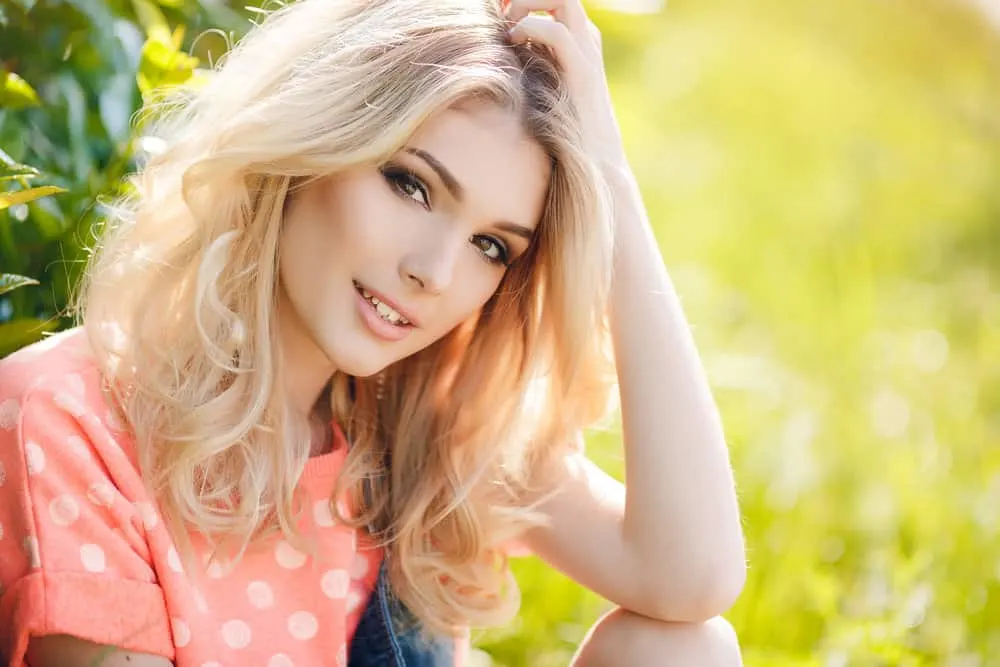 Toning Shampoo
If you don't want to use a chemical toner or can't find one that works for you, there are toning shampoos available that can help combat brassiness.
To use a toning shampoo, simply wet your hair and massage the shampoo into your scalp and hair.
Let it sit for 3-5 minutes, and then rinse it out. You can use a toning shampoo as often as you'd like, but be aware that over-using it can dry out your hair.
Dos and Don'ts of Dyeing Brown Hair Blonde Without Bleach
Now that you know how to dye your brown hair blonde without bleach, there are a few things you should keep in mind. Keep reading for some helpful dos and don't's.
Dos
Do use a toner if you notice any brassiness. No one likes brassy blonde hair.
Do shampoo your hair after dyeing it. Doing so will ensure that all the chemicals are out of your hair.
Do give your hair some extra TLC after dyeing. That means limiting heat styling, using a gentle color-safe shampoo, moisturizing regularly, and keeping your ends trimmed.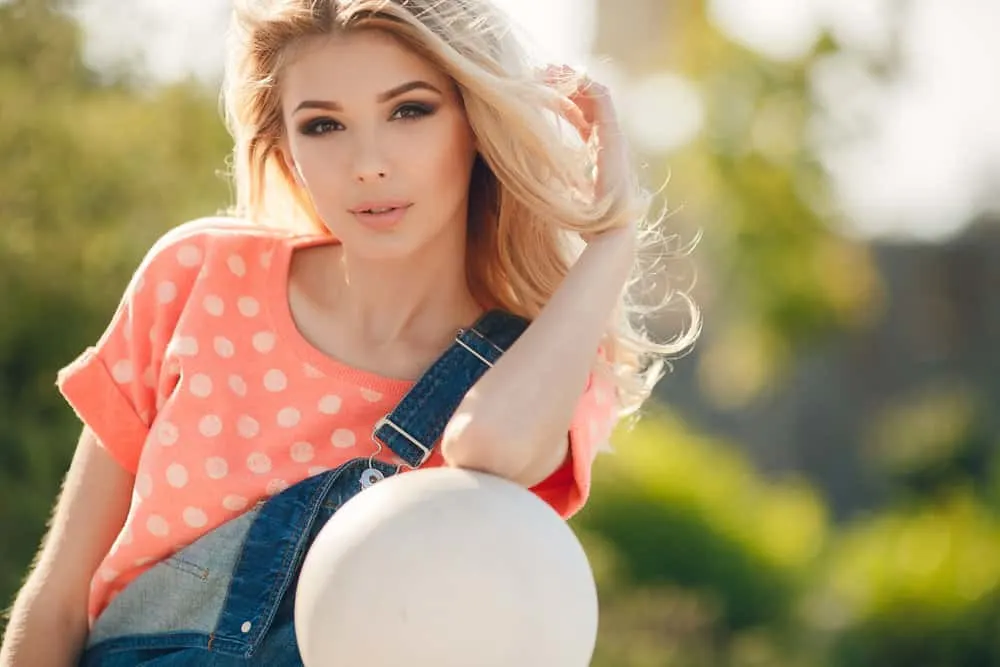 Don'ts
Don't leave the dye in your hair for longer than suggested. Many have ruined their hair this way.
Don't apply the dye to your roots first. You could end up with hot roots, where the roots end up much brighter than the rest of the hair.
Don't forget to do a patch test before dyeing your hair. This involves testing the dye on a small patch of your skin and a few strands of your hair to get a preview of how they'll react.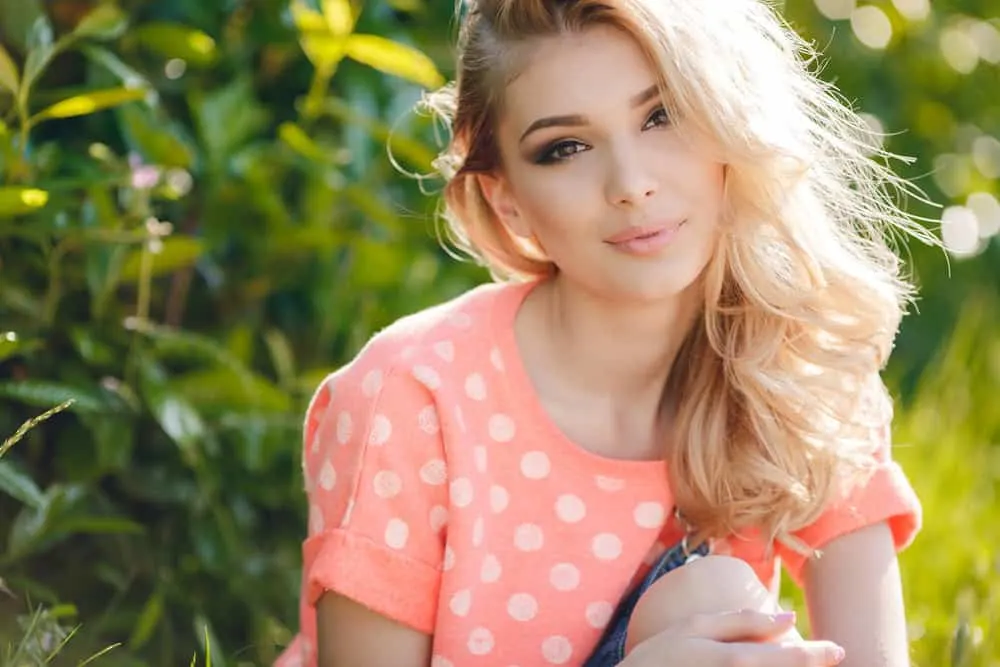 With these tips in mind, you should have no problem dyeing your brown hair blonde without bleach. We hope that this article was helpful and that you achieve the blonde hair color you've been hoping for!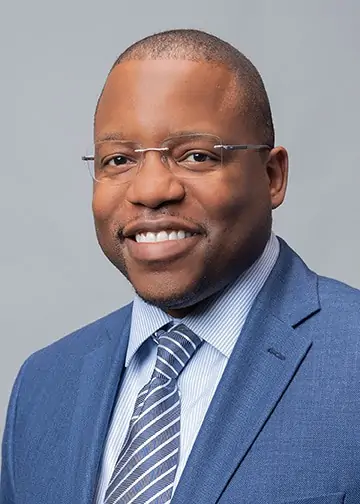 Kenneth Byrd holds a BS in Accounting and Management Information Systems and an MBA from the University of Alabama at Birmingham. With over 15 years of experience, Kenneth has been dedicated to hair care since 2008, when he co-founded Curl Centric® and Natural Hair Box alongside his wife. As a team, they promote healthy hair care practices through their comprehensive platform, Curl Centric. Curl Centric is a website operated by a husband and wife team that encourages healthy hair care. At Curl Centric, we aim to help our readers take control of their hair care journey and make good decisions about products, hairstyles, and maintenance techniques. We also have strict editorial integrity; here's an explanation of our editorial guidelines and how we make money.