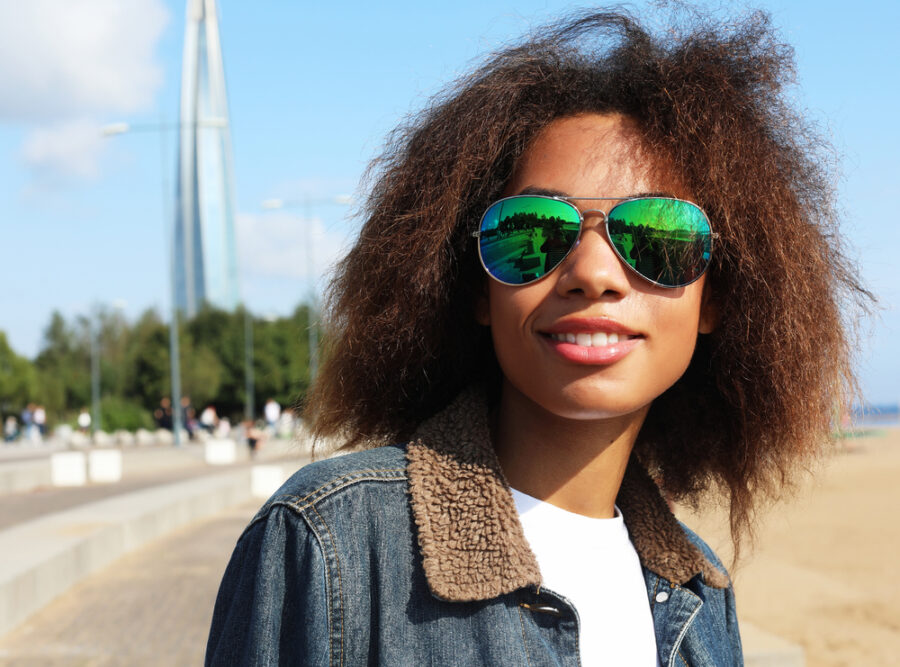 If you've ever had trouble taming your unruly strands, you know how frustrating it can be. In your exasperation, you may wonder, "why does my hair stick up?"
If that sounds like you, keep on reading. In this article, we are going to look at the reasons why your hair might be sticking up, as well as provide you with ways you can keep your hair smooth and slick.
Why Does My Hair Stick Up?
Let's cut right to the chase and explore some of the most common causes behind frizzy, unruly hair. You may be surprised by what you read.
The Grain of Your Hair
As your hair grows from the scalp, it falls in a particular direction. Going against the natural direction of your hair growth can cause your hair to stick up and resist being combed down.
To further complicate things, your hair can grow in different directions on different areas of your scalp. This lack of cohesion can make some hairstyles difficult to achieve.
Breakage
Breakage can cause you to have a lot of flyaways. Flyaways are those short, wispy pieces of hair that seem to defy gravity. They stick straight up or out and can make an otherwise sleek hairstyle look frizzy.
They can be caused by your hair breaking off partway down the strand or when new strands haven't yet caught up to the overall length of your hair. Because these are shorter hair strands, they aren't weighed down like the rest of your hair.
If you're struggling with hair breakage on top of your head, read this article to prevent breakage on the top of your head.
Humidity
Humidity refers to the amount of moisture in the air. When the air is saturated with more water than your hair is, water molecules travel from the air into your strands, where they break apart the hydrogen bonds in your hair.
This causes your hair to swell and take on a different, usually more textured shape. As your hair changes shape, it can start to stick up and stand out from the rest of your hair.
Static Electricity
If you've ever shocked yourself on a metal doorknob, handled freshly dried laundry that clings to itself, or made your hair stand up on its end by rubbing a balloon over it, you've seen static electricity at work.
Static electricity occurs when an electrical charge builds up on the surface of an object. When your hair builds up an electric charge, your strands can actually repel each other. The result? Frizzy, hard to manage hair.
Hair Type
Certain hair types are more prone to sticking up than others. Curly and kinky hair grows upwards and outwards instead of downwards. Curly hair also tends to be drier than straighter locks, which can lead to increased breakage and more flyways.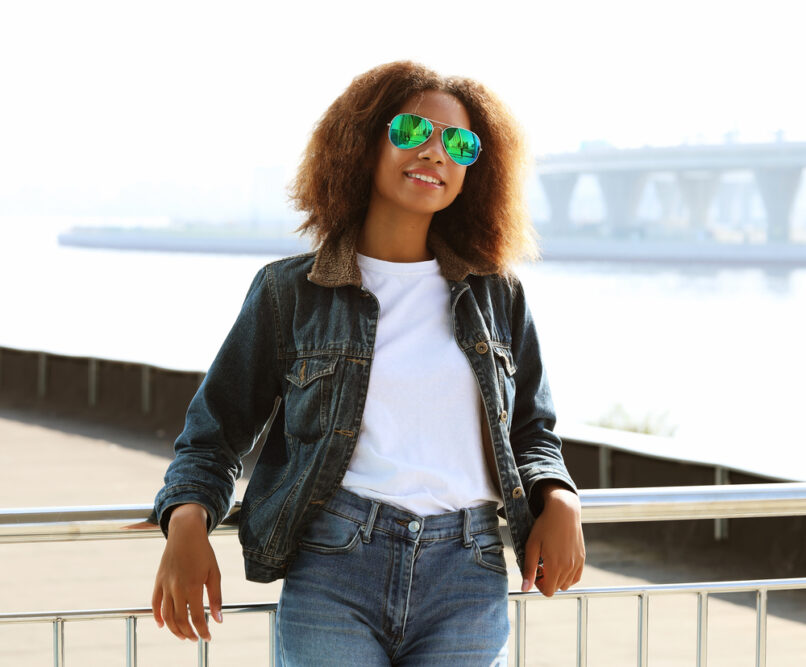 How To Get Your Hair to Lay Flat
Now that you know about the "why" associated with hair that sticks up, it's time to get into how to remedy it. If you have hair that sticks up, here are a few different ways you can tackle stubborn hair and get it to lay flat.
Use Hair Accessories
If your hair won't lay down, hair accessories can help keep your strands in place. Bobby pins, hair clips, scarves, hats, and hair ties can all help you tame wayward locks.
Simply smooth down any flyaways and use the accessory to secure them. While this won't help in the long term, it does provide an immediate short-term solution.
Use Hair Products
Using hair products like gels, mousse, hairspray, and pomade can help you get your hair to lay flat. They can help cut through static electricity, repel humidity, moisturize thirsty strands, and weigh your hair down so it falls uniformly.
Get Rid of Static Electricity
Cutting down on static electricity can help keep your hair sleek. The key is to prevent an electrical charge from building up on your hair. Here are some tips to help you get rid of static hair.
Rub a dryer or anti-frizz sheet over your hair.
Use a metal or wooden wide tooth comb.
Make sure your hair is moisturized.
Comb hairspray through your hair.
Use an ionic hairdryer (or blow dryer)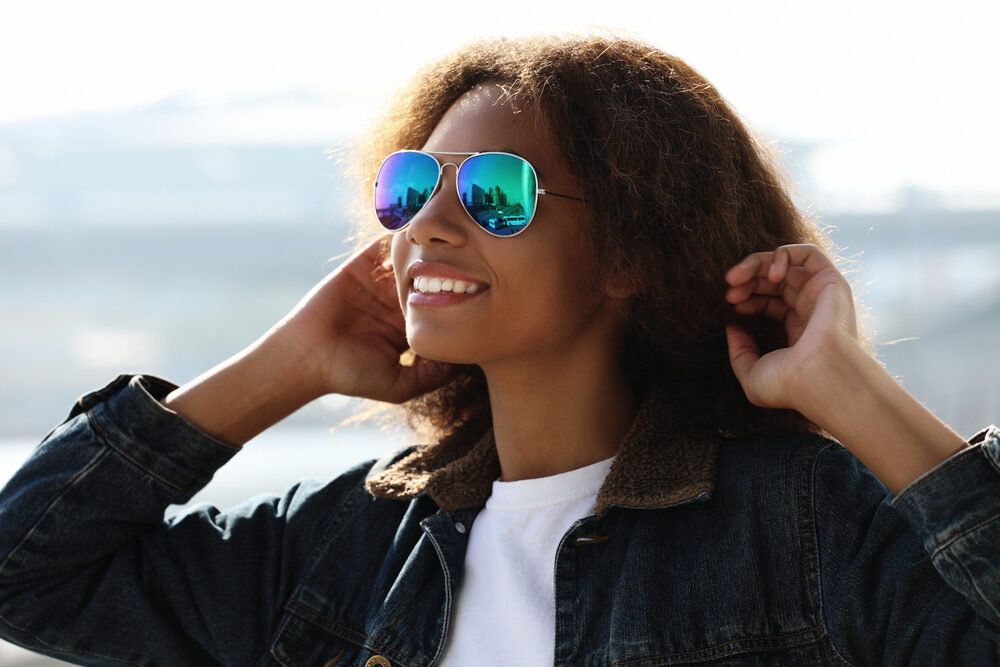 Decrease Hair Breakage
If your hair is sticking up because of flyaways, decreasing breakage is the most effective long-term solution to get your hair to lay down flat. There are many ways to strengthen your hair and decrease breakage.
Keep Your Hair Moisturized
Keeping your hair moisturized is the best preventative measure for reducing breakage. Use a good moisturizer that has water as the first or second ingredient, and seal in that moisture with a sealing oil or heavy hair cream.
Make sure your shampoo isn't too stripping and then follow up with a deep conditioner two to four times a month. Read the articles below to learn how to keep your hair moisturized.
Try a Protein Treatment
Protein treatments can help rebuild gaps in damaged or high porosity hair. The fewer gaps your hair has, the more moisture it can hold and the less likely it is to break.
Protein treatments aren't for everyone, so be careful as you're testing your hair's tolerance to it. Also, only use protein treatments once or twice a month. Using them too often can dry out your hair.
Treat Your Hair More Gently
Excessive brushing or combing your hair roughly, scrubbing your scalp too vigorously, and wearing tight hairstyles can all cause breakage.
Handle your strands gently to prevent them from breaking off and becoming flyaways.
Cut Down on Chemical Treatments and Heat Tools
The more you avoid heat styling and chemical damage, the less breakage you'll encounter. Whenever you do use heat, always apply a heat protectant beforehand.
Protect Your Hair While You Sleep
Wrap your hair with a silk or satin scarf or bonnet to protect your hair while you sleep. If you'd rather not cover your hair, switch to silk or satin pillowcases. Silk and satin are less drying than cotton and can help your hair retain its moisture levels overnight.
Change Your Hairstyle
If you've tried other methods to get your hair to lay flat and haven't had much success, you may want to try a different hairstyle. Avoiding sleek hairstyles and embracing volume and texture can help hide unmanageable strands.
If you're attempting to part or style your hair against its natural grain, try going with the grain of your hair instead.
Best Styling Products for Unruly Hair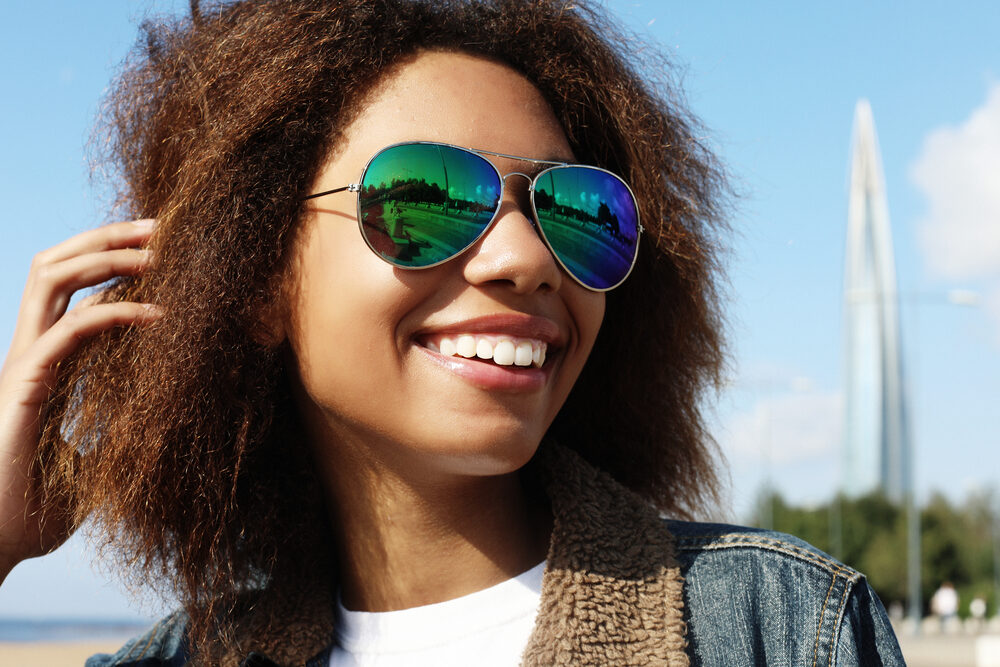 For an immediate fix to hair that sticks up, try a new styling product. It might give you the control you're looking for. Here are some of the best styling products to treat unruly hair.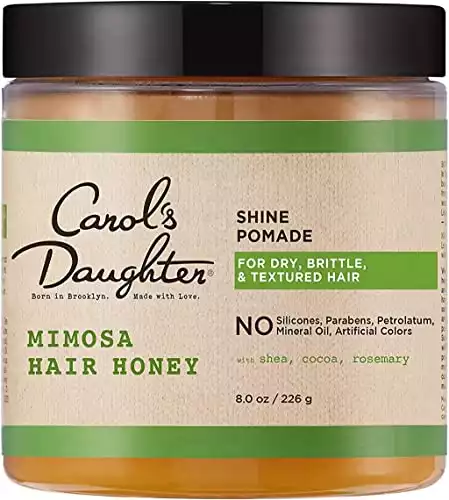 This citrus-scented pomade locks in moisture and adds a natural shine to dry hair. Frizz-fighting beeswax provides control without leaving a greasy residue.

If you're looking for maximum control with none of the stickiness, this fast-drying hairspray has you covered. It locks your style into place but remains light enough for you to run your fingers through your hair.
For soft, crunch-free hair, look no further! This light and airy mousse contains hydrating ingredients like aloe vera, coconut milk, and mango butter. It provides a pliable hold without flaking or weighing your hair down.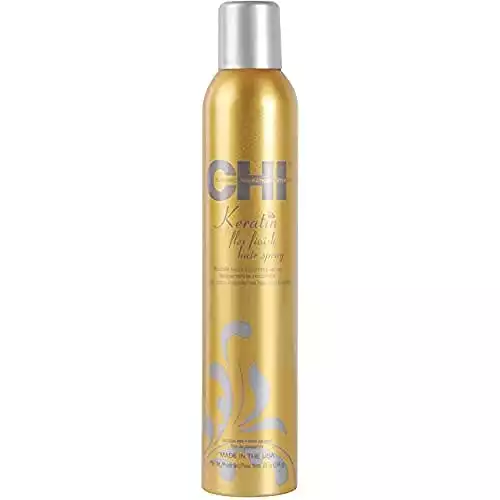 This lightweight hairspray provides you with flexible, long-lasting control. Keratin and hydrolyzed silk help strengthen your strands while reducing future breakage. This versatile spray fights frizz and humidity and keeps your style perfectly in place.
Hair that's unruly and frizzy can be a huge inconvenience or even a sign of serious damage. Either way, there are simple steps you can take to get your hair to lay down flat.
Whether you choose a stylish hat or a frizz-busting hairspray, we hope this article has armed you with the tools needed to tame your locks. Good luck!