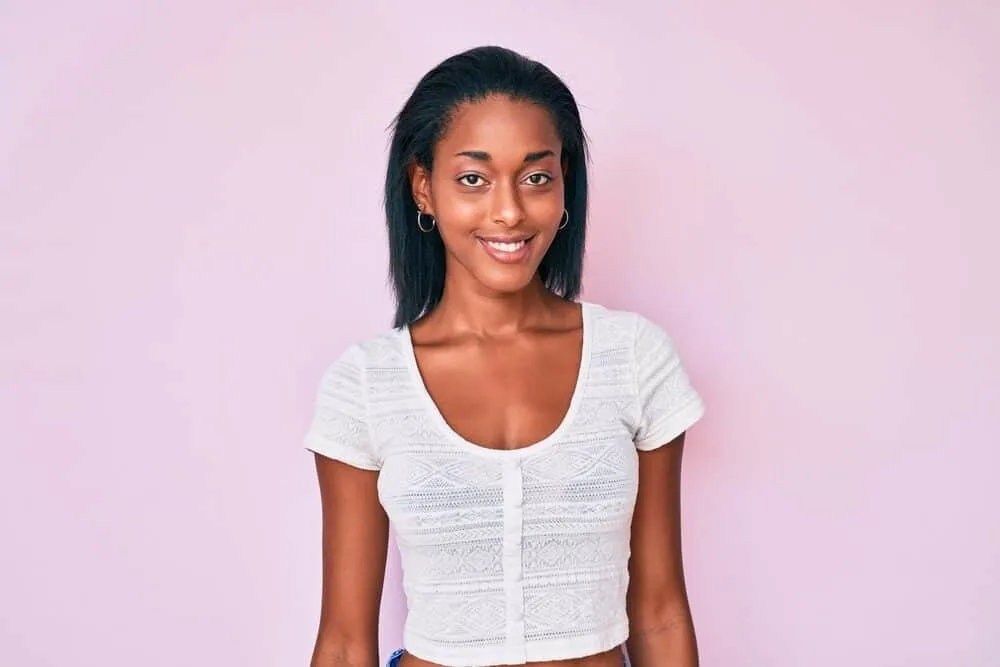 Steam straighteners took the beauty world by storm a couple of decades ago, and ever since, brands all over have manufactured their own version of the iconic beauty tool.
Straighteners with steam capabilities are lauded for their ability to straighten or curl the hair without leaving it drier than the Sahara desert.
If you've been wanting to give steam hair straighteners a try but can't find the right one for you, we can help. In this article, we'll share with you 3 of the best steam straighteners available online. You can't go wrong with any of our top picks!
The Best Steam Straighteners for Home Usage
Curl Centric recommends the DORISILK Steam Straightener. If you're in a rush, you can't go wrong with this professional salon hair straightener. Click this link to see check the current pricing.
Included below are several more top-rated steam straighteners that we like:
Continuing reading to learn more about DORISILK Steam Straightener and two other steam straighteners that we like quite a bit.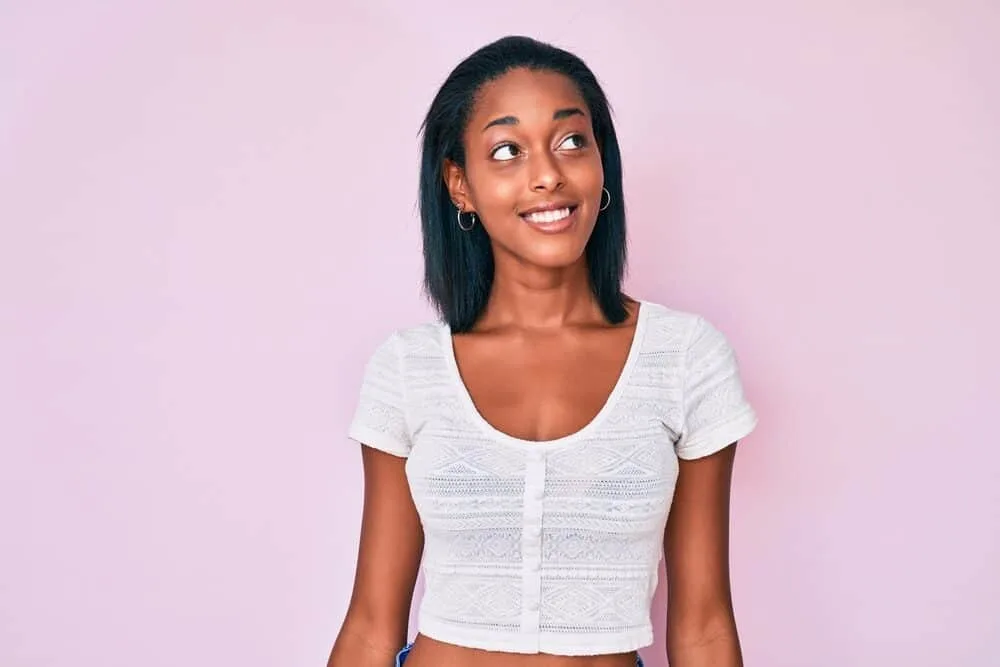 1. DORISILK Professional Salon Styler
Topping our list of steam straighteners is the DORISILK Steam Straightener. It is a professional-grade flat iron that harnesses the power of steam to hydrate hair as it straightens.
The brand is not very well-known in the hair care industry, but that has no effect at all on the quality of this straightener.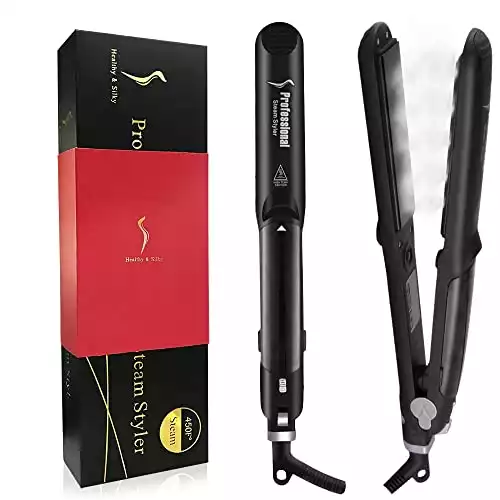 Main Specs of DORISILK Steam Straightener
Now, let's get into the specs of this straightener. The 1 ¼ inch straightening plates are made of two high-quality materials: tourmaline and ceramic.
These materials are great heat conductors, and when they are combined, they produce fantastic straightening results.
The plates float and move to allow for curling in addition to straightening – this is a helpful feature for people who want to use the straightener for straight and curly styles.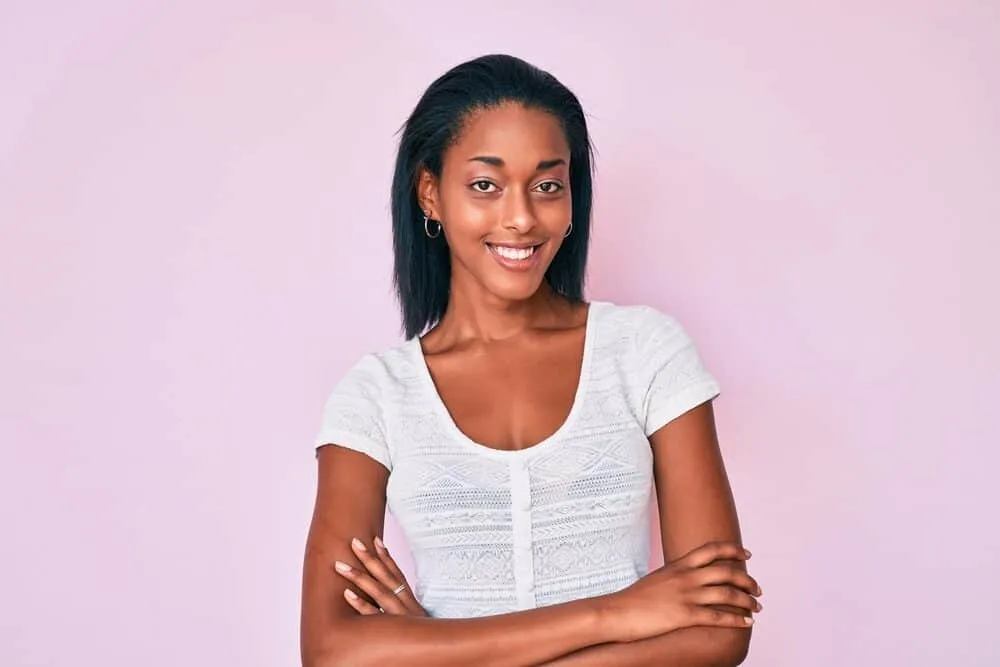 You also won't have to worry about any indentations from uneven plate pressure.
Unlike traditional straighteners, the DORISILK straightener has 5 steam vents that add moisture to the hair while you heat-style your strands. And as a plus, you have complete control over the steam function.
Keep it off or set it to medium or high to enjoy the benefits of the steam.
When it comes to temperature, you've got several options. With 6 temperature settings from 302 to 455 degrees Fahrenheit, the straightener can be used by people with all hair types.
If your hair is fine and prone to damage, set the heat closer to 302, and for extra heat and straightening power, set the heat on the higher side. The straightener also has a full swivel cord and a 1-hour auto shut-off function, enhancing its safety.
What Comes in The Package?
You get most of what you need for a steam straightening session in the package. Here's what you can expect to receive:
The straightener
A water injection bottle – A bottle that you can use to add water into the tank for steaming purposes.
An instruction manual
It may be advantageous to get your hands on a heat-resistant glove and a carrying case to use as you travel with your straightener. These things don't come as part of the set.
What to Expect When Using the DORISILK Steam Straightener
The DORISILK straightener comes with a bit of a learning curve, but once you get it down, you'll be able to use it without much effort at all. Here are the steps for getting the straightener set up and ready for use:
Dispense water into the straightener's tank. For the best results, use the purest water you have around. Purified water will work well, but you can use tap water in a pinch.

Pop the tank off of the straightener using the button directly below it.
Remove the tank from the unit and open the water latch.
Using the included water injection bottle, dispense water into the tank.
Close the water latch and then click the tank back into the unit.
Turn on the unit and use it as desired.
For a short video demonstration of how to use this steamer, click here.
Important: You shouldn't expect a ton of steam to come from the unit as you're using it. The pictures used for advertisements are more for visual purposes.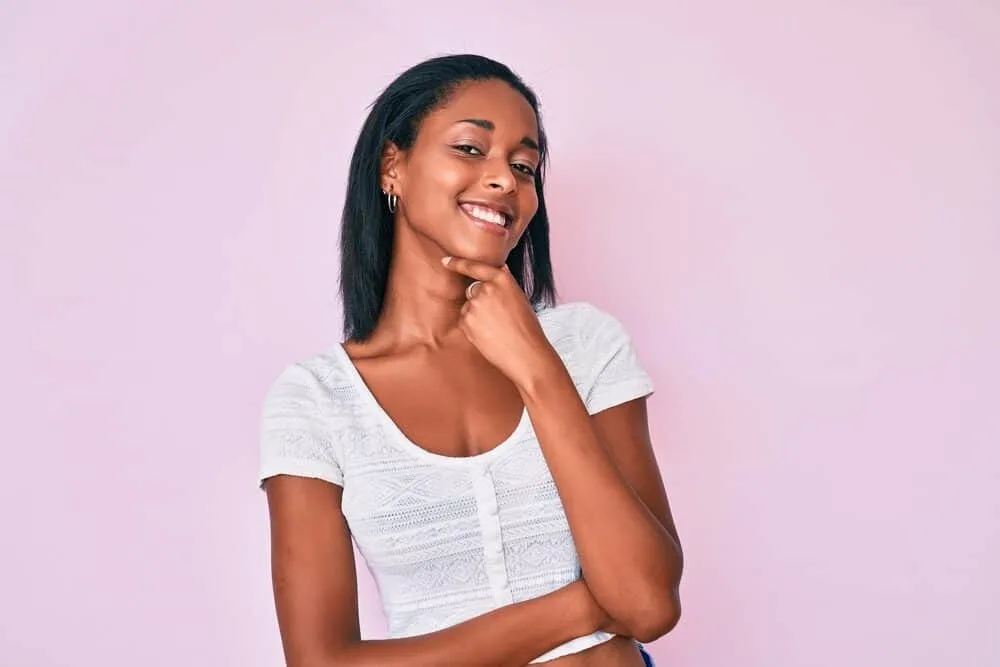 Pros and Cons of DORISILK Steam Straightener
Every steam straightener comes with a unique list of pros and cons. In this section, we're going to get into the good, bad, and ugly of this straightener to help you decide whether it may be a good fit for you.
Pros
Thanks to its floating plates, the straightener can be used to straighten and curl your hair.
It has multiple heat and steam settings that allow you to completely customize your hair styling experience. With curls, heat should be minimized as much as possible, and this straightener will enable you to straighten at a relatively low heat level if desired.
It is extremely affordable and features virtually everything you could want in a steam straightener.
The plates are infused with protein and argan oil to promote hair smoothness and shine.
Cons
To use the steam mechanism, you'll need to complete a series of steps. This can be a drag if you're short on time.
The water tank is tiny, meaning that you cannot add much water to it. Refilling it over and over can easily get annoying.
DORISILK Steam Straightener Customer Reviews
With over 2,000 ratings across the internet, the DORISILK straightener has received 4.3 out of 5 stars. More than 60% of people rated the unit a full 5 out of 5 stars. Negative reviews are few and far between.
The most satisfied customers state that the straightener works perfectly on all hair types and is easy to use. One customer even said that they were considering going back to relaxers and decided against it after seeing the results from this straightener.
On the other hand, dissatisfied customers said that they were burned, the water reservoir didn't hold much water, and they didn't see much steam while using the unit.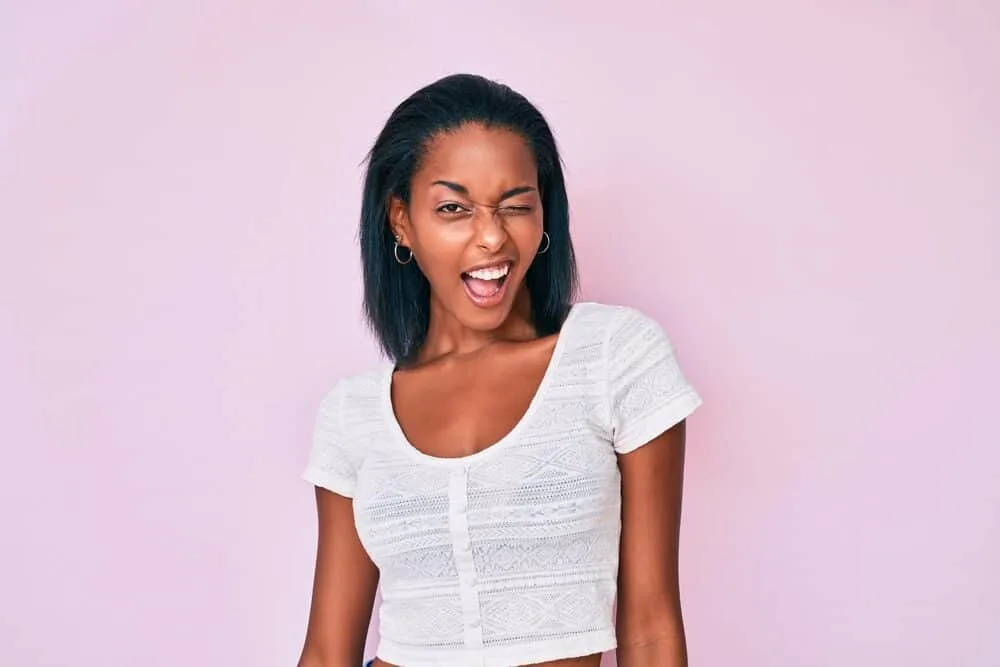 2. L'Oreal Professionnel Steampod
We've all likely heard of L'Oreal, the mega-brand responsible for everything from shampoos and conditioners to hair dyes and hair tools.
The L'Oreal Professional Steampod is the brand's answer to the steam straightener craze, and customers absolutely love it. Let's jump into why this straightener made our list of the best!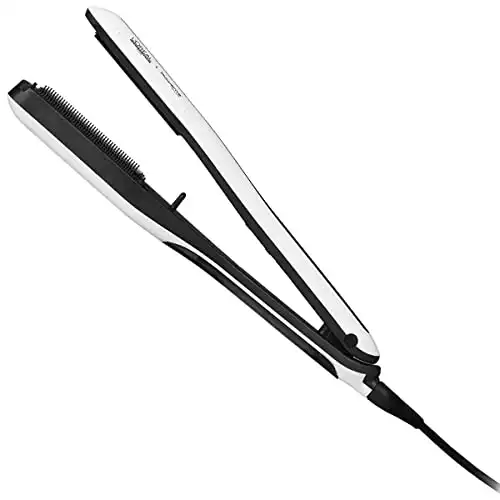 Main Specs of L'Oreal Professional Steampod
The L'Oreal Professional Steampod straightener features 1-inch double technology floating plates. These plates enable you to straighten or curl your hair without painful snagging.
The plates also have an aluminum coating that stands up well to wear and frequent use. You can also rest assured that the plates will stay evenly heated throughout the styling process.
The steam technology in the flat iron is continuous for consistent results every time you use the unit. And the water tank has a large capacity – it will last long enough to straighten or curl a full head without refills.
The Steampod comes with three heat settings that range from 350 to 410 degrees Fahrenheit. Thanks to the temperature adjustment capabilities, people with all hair types can use the straightener.
And as a cool add-on, this straightener comes with a removable comb, which smooths the hair with each pass for super sleek results. The steampod has a voltage of 120V.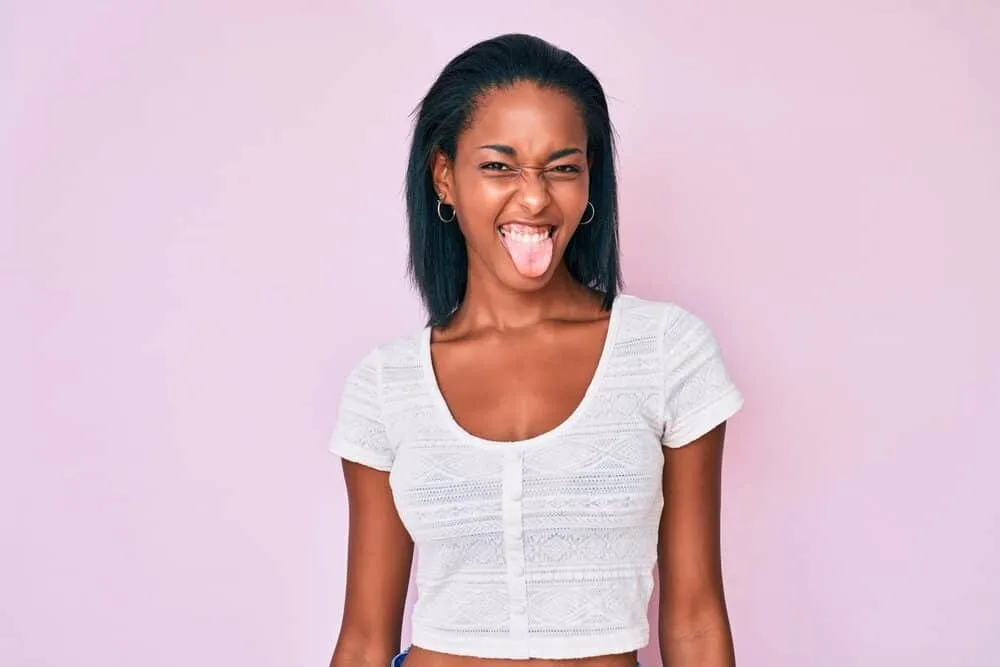 What Comes in The Package?
When you purchase the L'Oreal Professional Steampod through Amazon, you'll get the following items:
The steam straightener
A specialized water bottle to make refilling the water tank easy.
Usage instructions
What to Expect When Using the L'Oreal Professional Steampod
When you get your L'Oreal Professional Steampod home, you'll notice that it's in an attractive branded box. After unboxing it, you'll need to load it with distilled water.
Here's how you'd do it:
Remove the water tank from the unit.
Fill the tank with distilled or filtered water.
Replace the water tank and ensure that it's not leaking.
Turn the unit on and set the straightener's temperature. The lower the temperature, the better.
Get to styling!
How to use the Steampod 3.0? | L'Oréal Professionnel
Most people have no issues using the L'Oreal Professional Steampod. But if you end up having problems, you can reference the included instructions or watch this instructional video for a visual demonstration.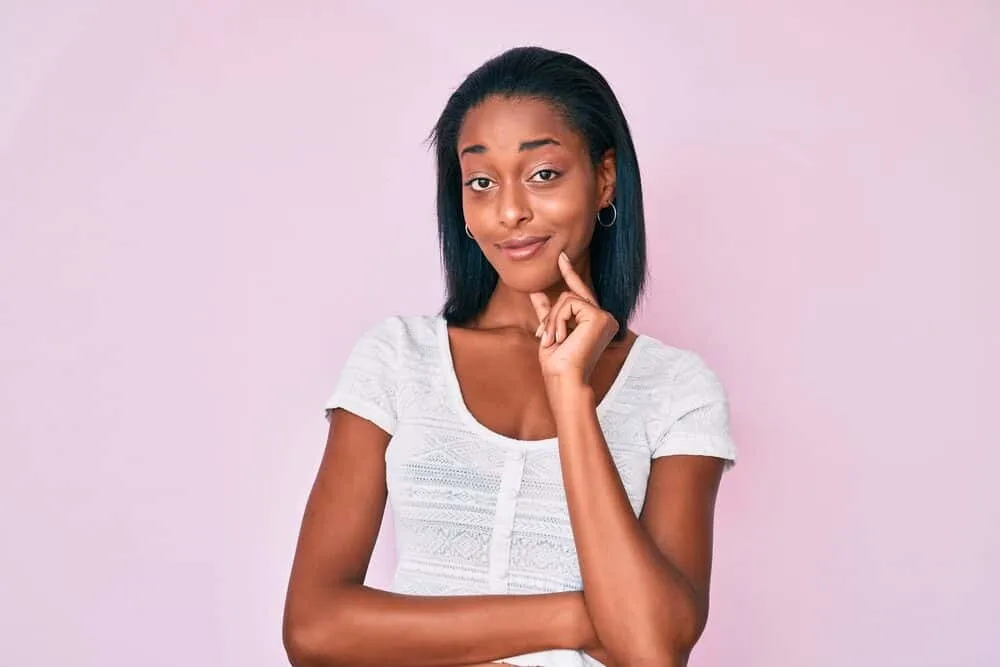 Pros and Cons of L'Oreal Professional Steam
Like the previous steam straightener, the L'Oreal Professional Steampod comes with both positives and negatives. In this section, we'll illuminate both.
Pros
The straightener comes from a big name in the hair industry – L'Oreal Professional. This inspires consumer confidence and trust.
The straightener has smooth floating plates and offers even heating. This means that you won't experience any burns from hot spots or crimps from stiff plates.
The adjustable temperature controls allow you to use the lowest effective temperature and minimize the risk of heat damage.
The detachable comb enables you to do the chase method without holding a comb in your other hand.
Cons
There is no auto-off function for this straightener, which some may see as a hazard. If you decide to give this one a try, be very careful not to leave it on.
The manufacturer states that you need to glide the straightener through your hair slowly for the best results. This may lead some customers to leave the hot tool on their hair too long and end up with heat damage.
The straightener is expensive. This makes the product unattainable for many.
L'Oreal Professional Steampod Customer Reviews
Overall, customers love the Steampod, which is evident based on the product's reviews across the web. 64% of customers were overjoyed with the straightener and rated it a full 5 out of 5 stars.
The happiest customers stated that the straightener outperformed their previous straighteners and only required one pass. They say the Steampod is very high quality and well worth the price.
Other people say that the straightener works so well that it keeps their hair straight for longer than they're used to. On the other end of the spectrum are people who absolutely hated the Steampod.
They stated that the comb broke their hair, the plates burned their hair, and that the unit was heavy and difficult to maneuver. Other unsatisfied customers noted that the straightener was ineffective and not worth the money, leaving their hair frizzy and unkempt looking.
It's easy to pass on any product after reading the negative reviews, but it's essential to realize that negative reviews like these are rare.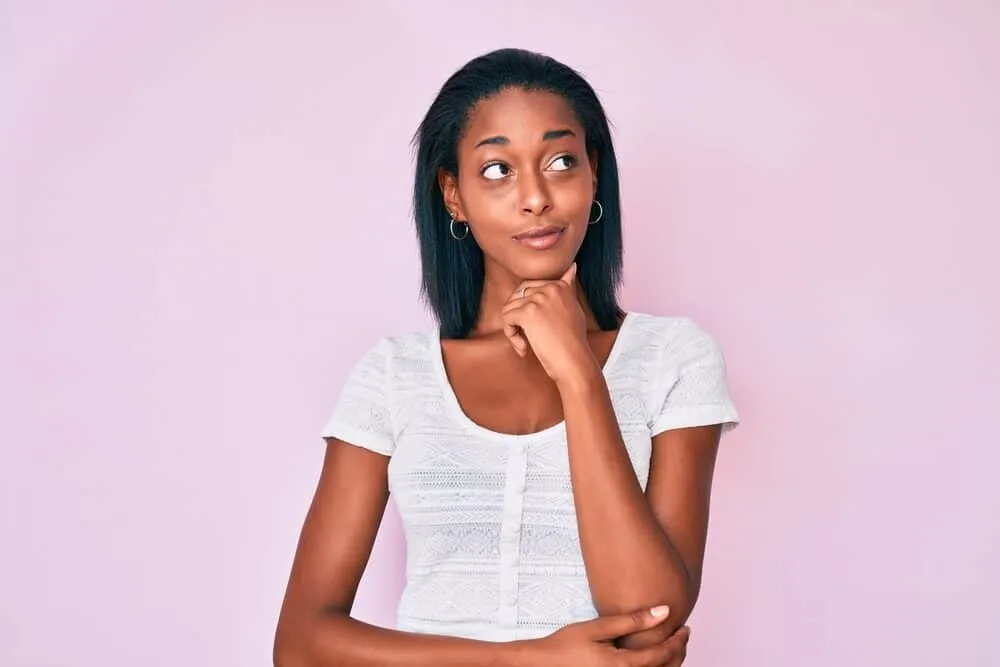 3. Xtava Steam Flat Iron Hair Straightener
The Xtava Steam straightener is yet another steam straightener that's making waves in the beauty industry. It's a professional-quality straightener that works on all hair types and offers a gentler overall hair straightening and curling experience than traditional straighteners.
Keep reading to learn more about this fantastic steam straightener.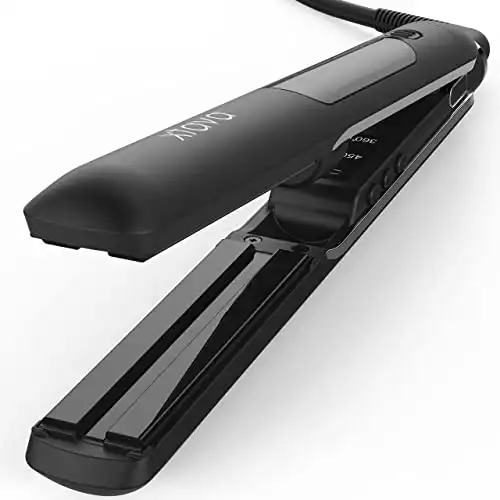 Main Specs of Xtava Steam Straightener
The Xtava steam straightener is on par with other high-quality straighteners in its lane, including the previously mentioned straighteners. It even won the "Best Flat Iron with Steam" award in 2017.
It is a 1-inch straightener with high-quality plates made of ceramic and tourmaline.
These materials are sturdy, they last for years, and they allow for even heat distribution. The straightener also heats up super-fast – within just 60 seconds, it'll be ready to use!
When the steam straightener's water reservoir is filled with water, the steam flows through the plates and treats the hair to promote hydration and help minimize heat damage.
Its steaming capabilities help straighten even the coarsest hair without excessive damage. The manufacturer even ventures to state that the steam conditions the hair.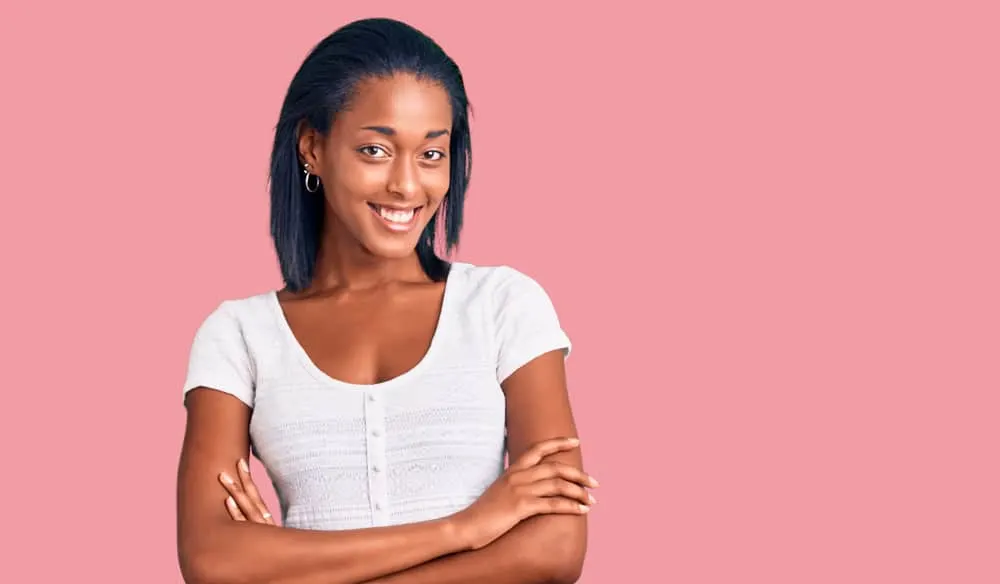 The straightener has two heat settings – 360 degrees and 450 degrees. This temperature range is a bit restricted, but it still offers heat damage-conscious people the opportunity to use a lower heat level on their hair.
It's also outfitted with a 360-swivel cord for easy maneuverability and a 1-hour automatic shut-off function for a layer of safety.
What Comes in The Package?
If you go with the Xtava steam straightener, you'll get the following in your package:
The flat iron
Travel case for easy storage and transport
A bottle for adding water to the straightener's water tank
Usage instructions and warnings
What to Expect When Using the Xtava Steam Straightener
You'll be delighted to find that this straightener is super easy to use. All you'll need to do is take a few seconds to fill the water reservoir, turn the straightener on, and you're ready to go!
Here is the procedure to follow for filling the reservoir:
Press the tank release button directly below the reservoir. The tank will pop out so you can remove it.
Remove the tank and turn it over. Open up the reservoir by removing the tank cover.
Add clean water to the tank, close it up, and turn the straightener on.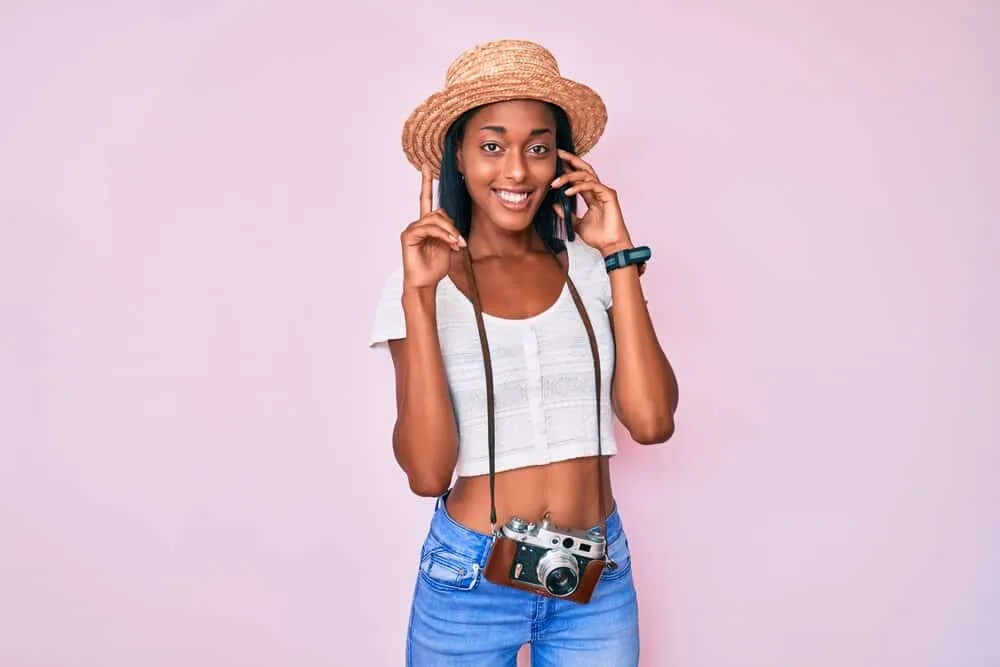 Pros and Cons of Xtava Steam Straightener
You know all the pertinent features of the Xtava steam straightener. Now it's time to get into the pros and cons of the product.
Pros
It comes with a hefty 2-year warranty which includes a money-back guarantee. This shows the manufacturer's confidence and makes trying the product virtually risk-free.
It is affordable on any budget and has virtually all of the features of more expensive steam straighteners. The high-quality floating plates, steam capabilities, auto shut-off, temperature controls, and 1-minute heat-up time are some of these features.
The body of the straightener is coated in rubber, which makes it easier to grip.
The water reservoir cover is larger in size than the competitors', making it easier to open and close.
Cons
There are only two available heat settings. Some customers may wish that it came with more heat options.
The steam function only activates when you squeeze the plates together and hold the iron downwards. This can take a bit of getting used to.
Xtava Steam Straightener Customer Reviews
On the whole, customers love the Xtava steam straightener. The product has over 1,000 customer ratings online and has earned 4.2 out of 5 stars. More than 60% of customers rated the flat iron a full 5 out of 5 stars.
This rating alone indicates that the product does what it's intended to do.
Those who love the iron say that it works better than they expected. Others say that the straighter straightens their coarse hair easily and quickly.
They also note that the price is extremely affordable for such an effective product (some even compare the straightener to others that cost hundreds of dollars).
Contrastingly, people who didn't like the straightener state that it doesn't work on curly hair or even straight hair. Other dissatisfied customers stated that the product doesn't produce as much steam as they hoped.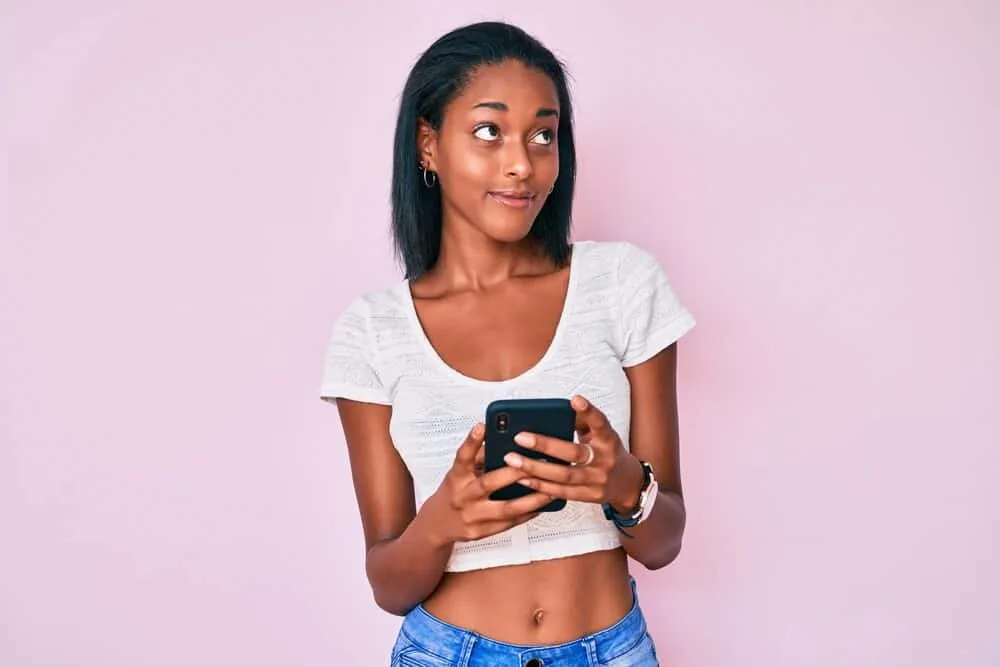 Note: Two honorable mention steam flat irons are the FURIDEN steam hair straightener and the Mkboo steam hair straightener. These didn't make the list of the best steam hair straighteners, but they're two very good options for thick hair.
With so many steam irons on the market, choosing the right one can be extremely difficult. The great thing about all of these irons is that they've got everything a steam straightener needs.
They've got multiple temperature settings, swivel cords, high-quality floating plates, and a working steam function.
So, no matter which one you choose, chances are you'll be satisfied with your purchase. Feel free to give either one of these steam straighteners a try, and we wish you the absolute best with your results!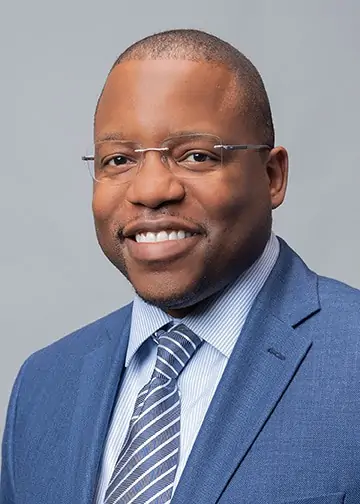 Kenneth Byrd, with a BS in Accounting and Management Information Systems and an MBA from the University of Alabama at Birmingham, has over 15 years of experience and is a recognized authority in hair care. Co-founder of Curl Centric® and Natural Hair Box, Kenneth has dedicated himself to promoting ethical and scientifically-backed hair care practices. Rigorous editorial guidelines, industry recognitions, and features in numerous media outlets evidence his expertise. Kenneth's commitment to transparency, quality, and empowerment has positioned him as a trusted voice in the field, empowering readers to confidently embrace their natural beauty.