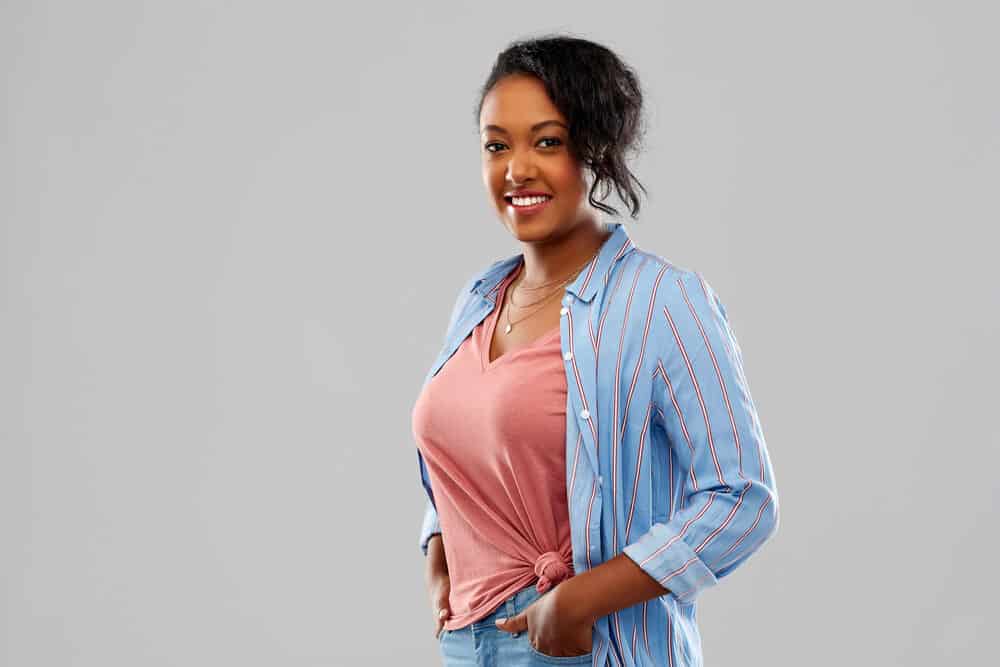 When you're in a hurry, it can be tempting to skip the drying process and dive straight into flat ironing. But you're right to wonder whether this time-saving measure can be done safely.
In this article, we will look at the consequences of using a flat iron on wet hair and share with you some worthwhile alternatives to protect your hair's natural texture.
Can You Flat Iron Wet Hair?
You should not flat iron wet hair. Flat ironing damp or wet hair is one of the worst things you can do, and here's why. Your strands absorb up to 50% of their weight in water.
This is why your hair feels so much heavier when it's soaking wet. When you use a flat iron on damp hair, the high heat causes the water molecules trapped inside your strands to boil.
Boiling hair is never good – it can lead to immediate and long-term structural damage to your strands and lead to a host of problems, including:
Excessive hair dryness.
Increased risk of breakage (often due to very dry hair).
Tangible brittleness.
Increased frizz due to hair cuticle damage.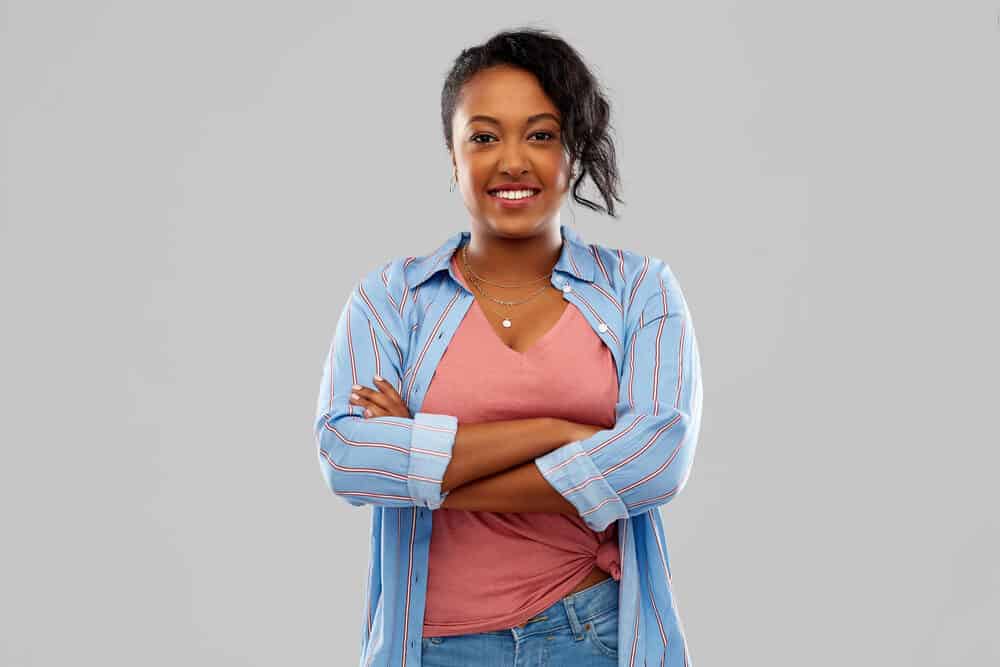 So, even if you're pressed for time, you should always dry your hair completely before attempting to straighten it with a traditional hair straightener or flat iron.
Not even heat protectants will be able to prevent the damage you'll incur during wet flat ironing. If you're unable to dry your hair completely, consider using a different method to style your hair. We'll give you some suggestions for safely straightening wet hair later on in this article.
What About Wet-To-Dry Flat Irons?
A traditional flat iron should come nowhere near wet hair, no matter the circumstances. The one exception to the rule is when you're using a wet-to-dry flat iron.
Wet-to-dry flat irons are the only flat irons you should use on hair that hasn't thoroughly dried. However, the name is slightly misleading. You are only supposed to use wet-to-dry irons on slightly damp hair (about 80% dry), not dripping wet strands.
How Do Wet-To-Dry Flat Irons Work?
Wet-to-dry flat irons dry your hair as they straighten it. When the flat iron travels down your hair, your strands release the water molecules they are holding on to.
The moisture is then collected and expelled from vents located down the length of the flat iron. This gives the water a chance to escape instead of cooking your strands like with a regular flat iron.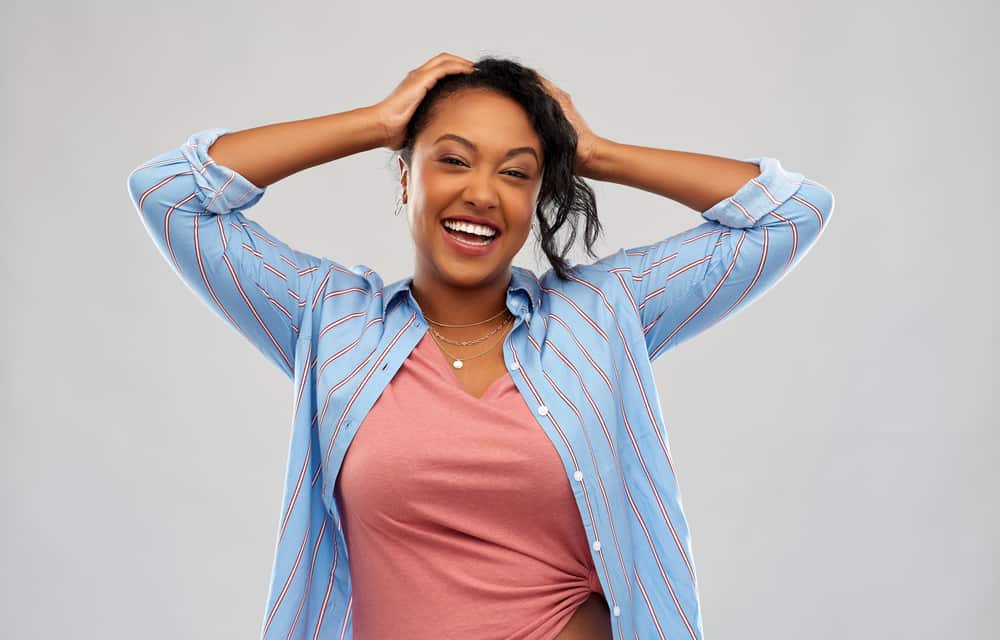 Wet-To-Dry Flat Irons Pros and Cons
Now that you know a little about wet-to-dry flat irons, you're probably wondering if they are suitable for you. Here are some pros and cons to help you decide if they're worth the risk.
Pros
Cons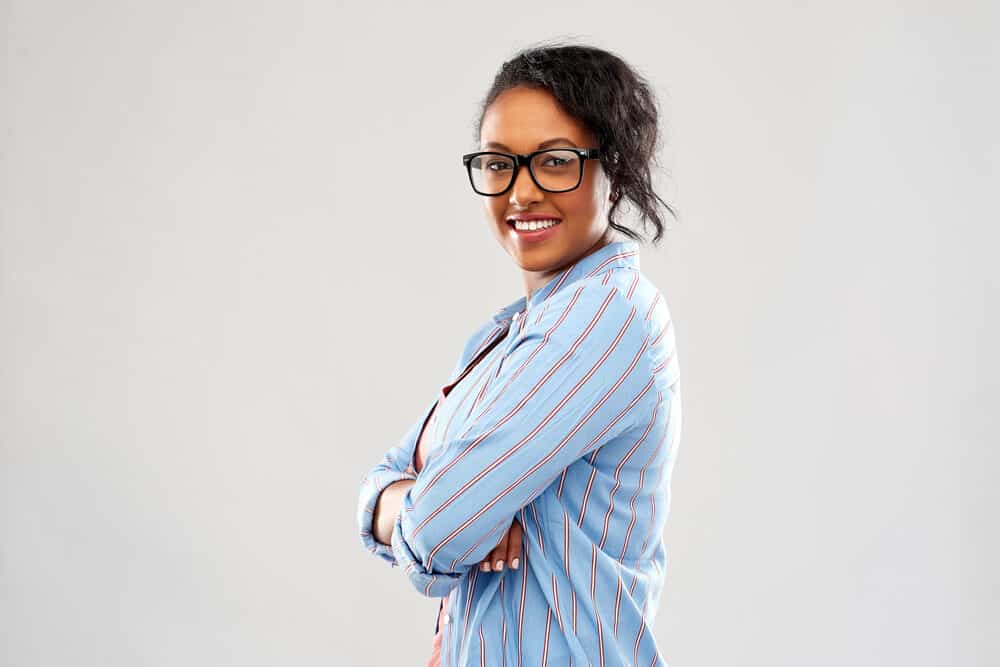 How to Straighten Wet Hair
Now you know that you should never flat iron your hair when it's wet. Luckily, there are ways to straighten your hair without getting anywhere near a flat iron. Here, we'll give you some alternatives to flat ironing wet hair below.
Use a Hot Air Brush
Hot-air brushes are one of the most convenient styling products to come to market in the past few years. They combine the drying power of a blow-dryer with the ease and simplicity of a hairbrush!
If you want to dry and straighten your hair simultaneously, a hot-air brush might be the solution you've been wanting to add to your hair care regimen.
Materials You'll Need
Follow These Steps to Use a How Air Brush
Use a wide-tooth comb to work out any knots and tangles in your hair.
Separate your hair into at least four sections and secure them with a hair clip.
Turn on your hot-air brush and set it to your desired temperature – we recommend setting it to the lowest effective temperature.
Undo one of the sections and brush it with the hot air brush. Start with your ends and work your way up. To make sure your hair is completely dry, brush the tops, bottoms, and sides of your sections.
Repeat the process until the rest of your hair is dry.
Style as normal.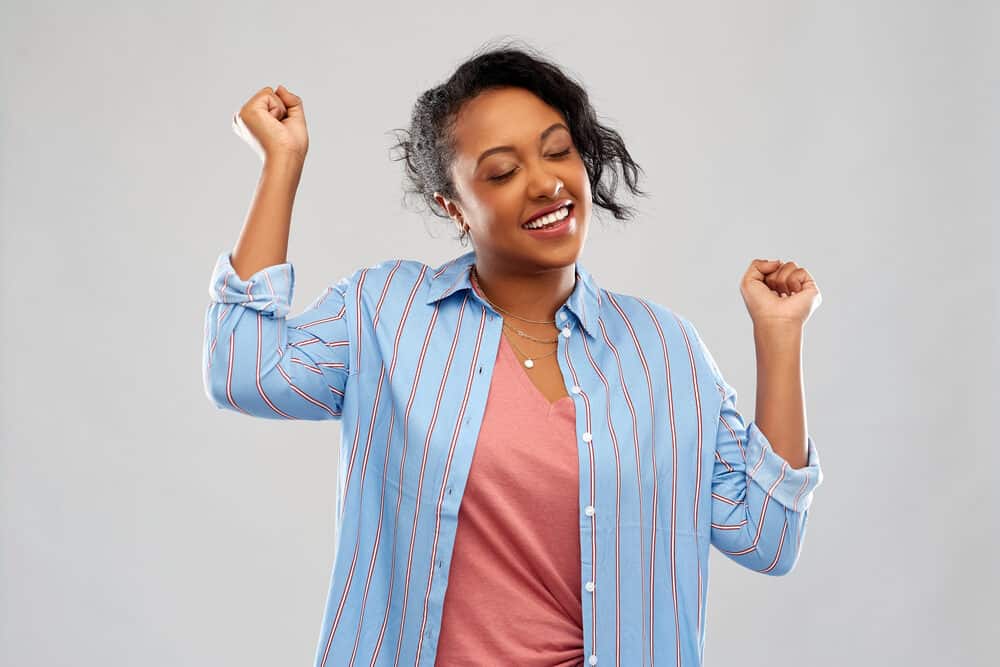 Blow-dryer and Comb Attachment
A comb attachment, or pic attachment, fits onto the end of your blow-dryer and is much easier to manage than using a brush and blow-dryer simultaneously. In addition to straightening, the blow dryer attachment gives the hair significant fullness and body.
If you have long hair, choose an attachment comb with longer teeth. And for medium to short hair, choose shorter prongs. All you have to do for a salon-quality blowout is follow these simple steps!
Get Your Supplies
How to Use a Blow-Dryer and Comb Attachment
Begin with towel-dried hair. If you use leave-ins or other post-wash moisturizers, apply them now.
Apply a heat protectant.
Detangle your locks with a wide-tooth comb.
Part your hair into four equal sections and secure them with your hair clips.
Attach the comb piece to the nozzle of your blow-dryer and adjust it to your preferred heat setting.
Take one of the sections out and divide it into three smaller sections.
Hold the blow-dryer at a slightly upward angle and pull the comb down the length of your hair. Dry the tops, sides, and bottoms of each section.
Repeat the process on each section until all of your hair is dry and straight.
Style as normal.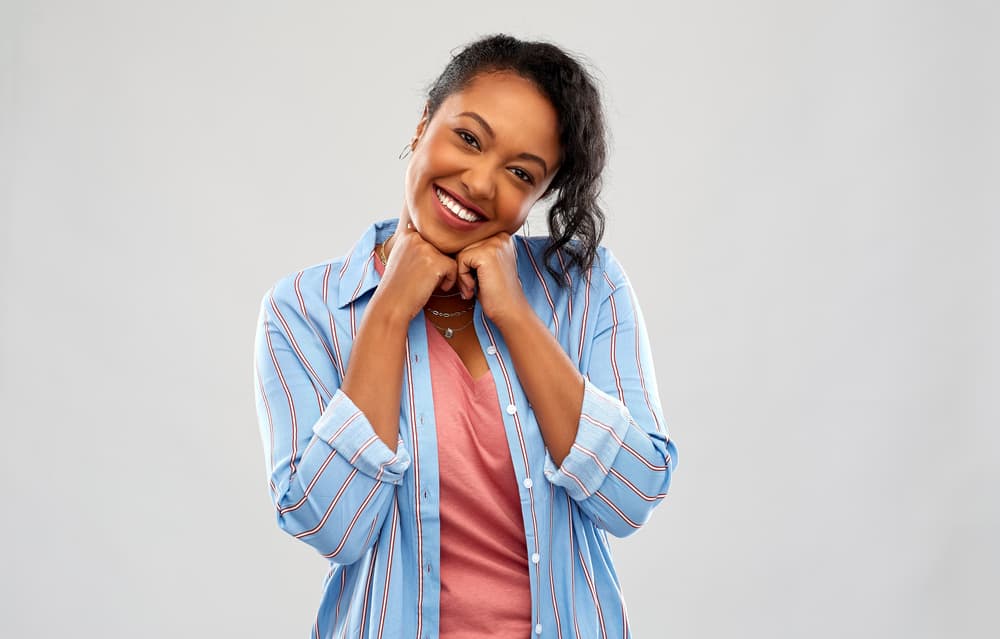 Wrap Your Hair
Wrapping your hair at night can help you maintain a straightened hairdo and smooth out damp locks while you sleep. This method keeps your strands flat against your head, so they dry in a stretched-out state.
As a bonus, wrapping your hair will leave you with plenty of bouncy volume!
Once you get comfortable with the process, wrapping your hair will be a breeze. We'll show you how to do it.
Gather your Supplies
How to Wrap Your Hair
Start with clean, damp hair.
Moisturize your hair using your preferred leave-in conditioner.
Apply a wrap-setting mousse or lotion to your strands.
If your hair is prone to dryness, you can smooth on a few drops of your favorite lightweight oil.
Detangle your hair using the wide-tooth comb.
Part your hair down the middle of your head to create two equal sections.
Starting with either section, comb your hair around your head in a circular motion. Secure any falling strands with a hair clip.
Repeat the process on the second section. Brush your hair in the same direction so all of your hair is wrapped around your head. Feel free to use more hair clips to keep everything together.
Once you finish wrapping your hair, tuck any stray hairs into the wrap.
Remove the hairpins.
Fold your scarf triangle-style and wrap it tightly against your head. Keep your hair as smooth and flat as possible.
Let your hair air dry or sit under a hooded dryer.
Take off your scarf and use the wide-tooth comb to comb down your hair.
Style your hair as desired.
Straightening wet hair may seem to be more convenient, but it sacrifices the health and appearance of your strands.
While it might be tempting, avoid taking shortcuts and only flat iron your hair when it's dry. If you do choose to straighten your hair when it's wet, we hope you use one of the safer alternatives mentioned in this article.