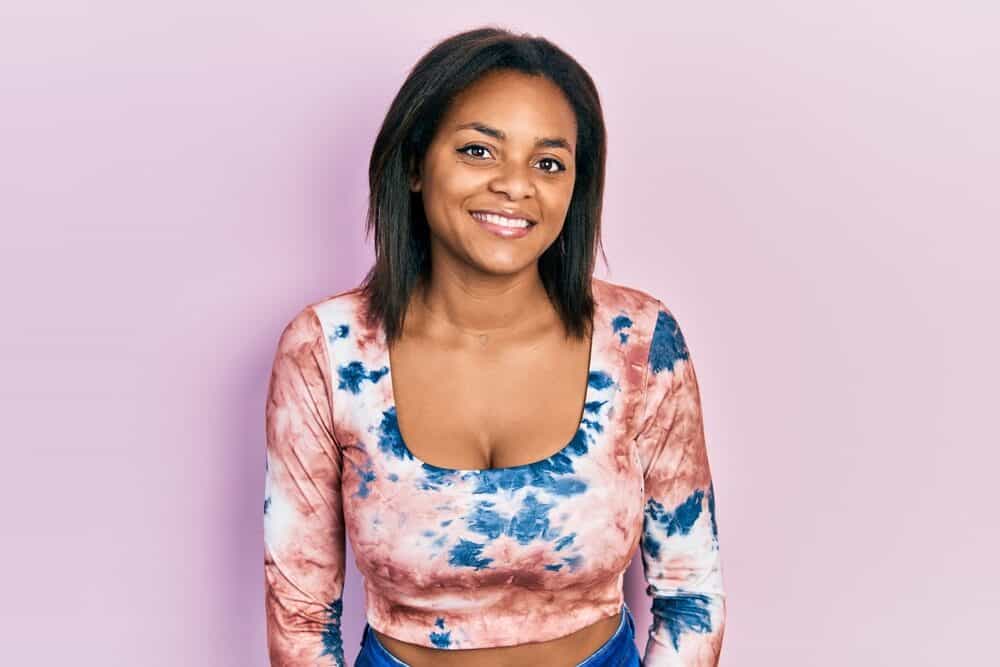 Everywhere you turn, hair experts are touting the amazing benefits of heat protectants. Although, in the interest of saving time, many wonder if they can use direct heat on their hair without using a separate heat protectant.
This article will give you insight into what happens when you use a flat iron without applying a heat protectant first. We'll also share some of the best heat protectants available. Let's get started!
Can You Use a Flat Iron Without Heat Protectant?
You should never use a flat iron without a heat protectant. Flat ironing your hair without a heat protectant is a recipe for disaster. Even if you skip it once, you're putting the health of your hair at risk.
Flat irons can cause irreversible damage after just one use! So, you should use a heat protectant whenever you apply heat to your strands, whether they are damp or dry.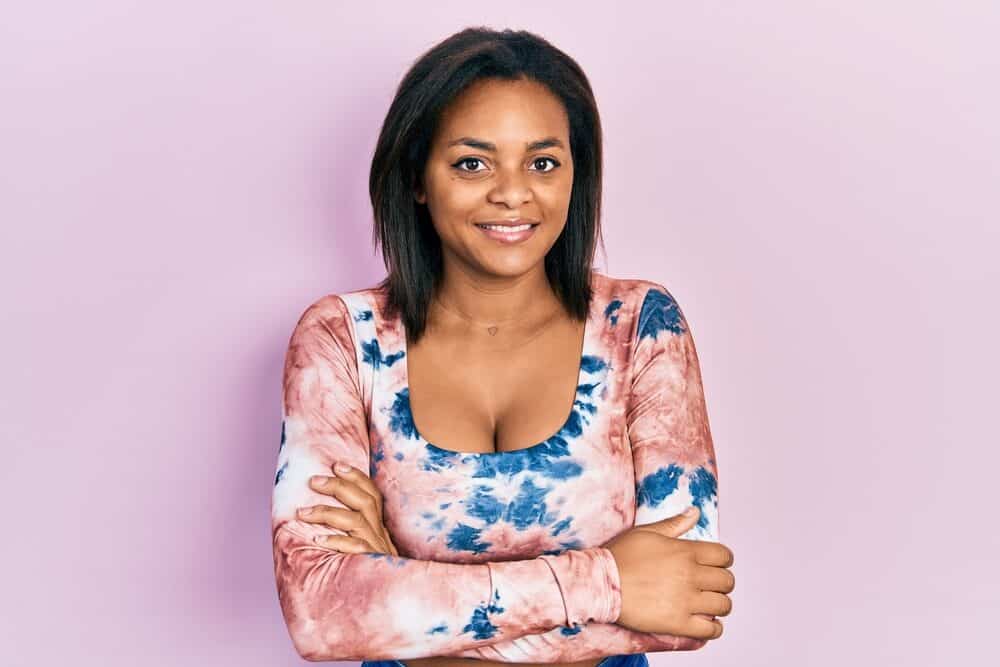 If we haven't convinced you yet, here are some of the symptoms of heat damage. Keep in mind that a heat protectant can help you avoid all of them.
Dry and brittle strands
Increased breakage and split ends
Discoloration and color bleeding
Changes in your hair's porosity
Altered or loosened curl pattern
Increased tangles and knots
What Does a Heat Protectant Do?
Heat protectants protect your hair against the harmful effects of heat. The keratin in your hair starts to break down at a temperature of 320 degrees Fahrenheit (i.e., high heat). Unfortunately, most people use their flat irons at a much higher temperature leading to heat damage.
Heat protectants create a barrier that protects your fragile strands from the extreme heat emitted by hot tools like flat irons and blow-dryers.
Most heat protectants also contain strengthening ingredients, like protein, that repair tiny holes in your cuticle and keep your hair healthy enough to withstand the stress of heat styling.
The best of them also contain moisture-promoting humectants and extracts that help seal in moisture and smooth your hair.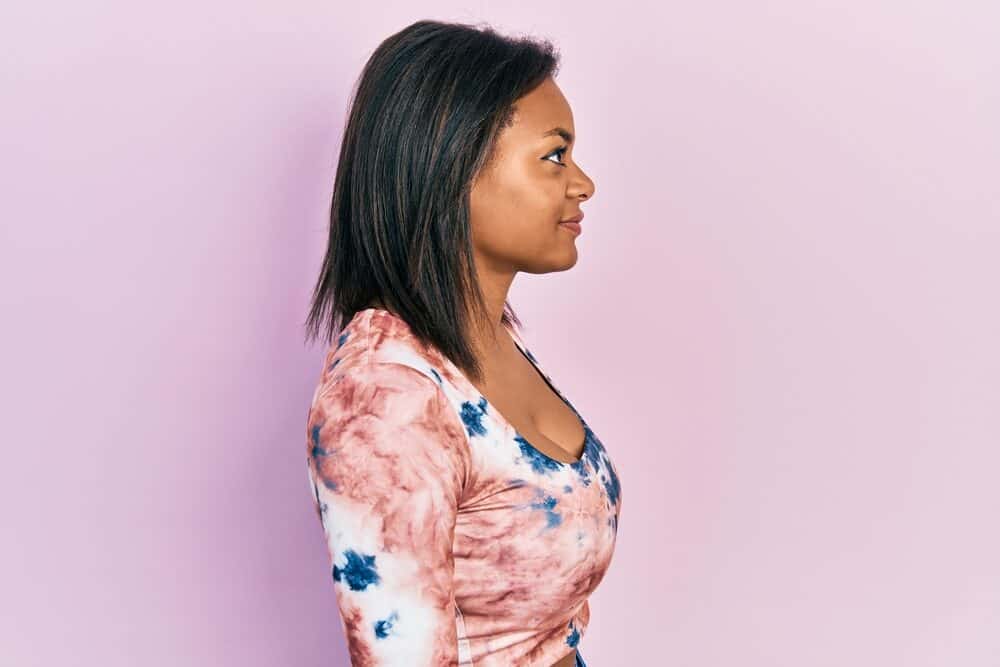 What You Can Use if You Don't Have a Heat Protectant
Heat protectants are essential, but you can swap them out for one of the below protective oils if you're in a pinch. Just remember, these aren't an equal substitution for a heat protectant.
They're an emergency stand-in that won't provide as much protection. Heat protectants typically have a blend of ingredients that work in tandem, and oils alone fall short.
If you choose to use a substitute, keep these suggestions in mind.
Keep the temperature of your flat iron lower than you would normally.
These oils can leave your strands greasy, so only use a few drops.
Refined oils have a much higher smoke point, but unrefined oils have a higher nutrient content. If you're using oil as a heat protectant, pick unrefined ones.
When discussing which oils are suitable heat protectants, we will spend a lot of time discussing the oil's smoke point. A smoking point, or burning point, is the temperature at which an oil starts to smoke.
Once the oil reaches this point, it breaks down and gives off toxic chemicals.
When you flat iron your hair, keep this in mind and never go above an oil's specified smoking point. Oils with a high smoke point are usually preferred over a hair oil with a lower smoke point.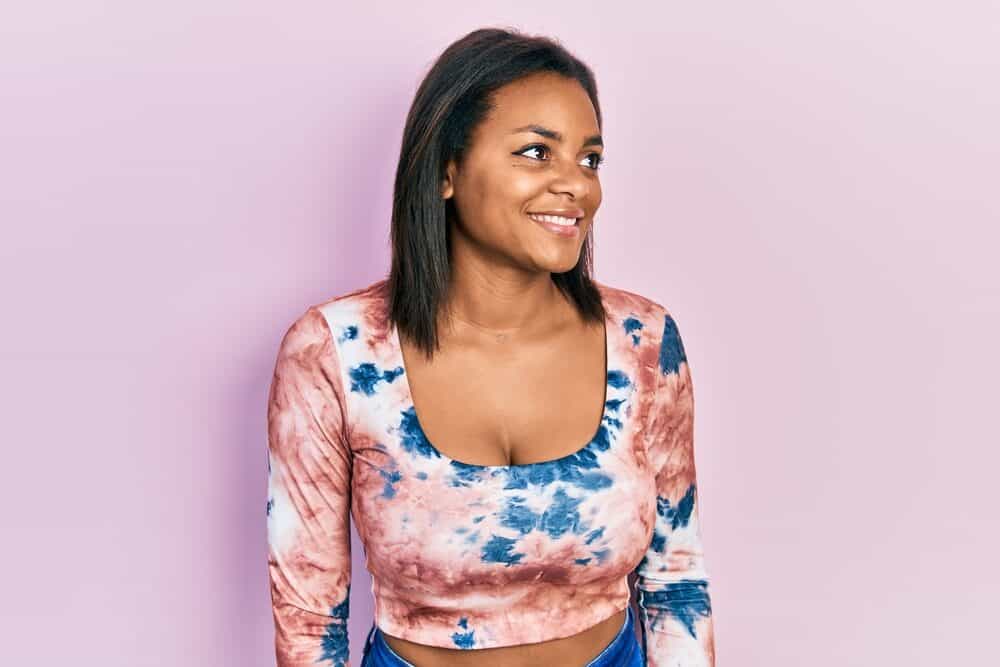 Grapeseed Oil
Despite its lightweight consistency, grapeseed oil is loaded with powerful vitamins, fatty acids, antioxidants, and minerals.
Grapeseed oil is also rich in a compound called linoleic acid. Linoleic acid fights against hair damage, encourages growth, and can even help seal damaged cuticles.
Combine this with grapeseed oil's respectable smoking point of 420 degrees, and you've got yourself an excellent heat protectant stand-in for flat-ironing natural hair.
Argan Oil
Argan oil is one of the most highly recommended alternatives to a traditional heat protectant. It's become a beauty staple due to its wide array of skin and hair benefits.
Thanks to its high fatty acid and vitamin content, this delicate oil is exceptionally nourishing. With a smoking point of 420 degrees, argan oil is a fantastic choice as an emergency heat protectant.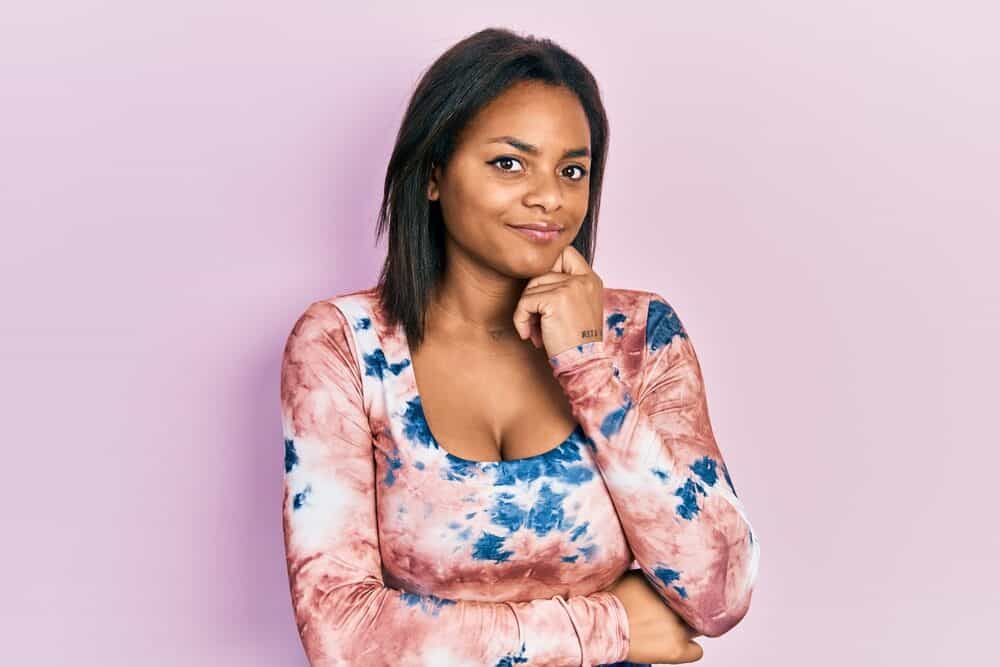 Coconut Oil
Love it or hate it, coconut oil is one of the most versatile oils around. It hydrates, strengthens, and protects all in one! We recommend that only women with fine hair use coconut oil to protect their strands because of its relatively low smoke point of 350 degrees.
Shea Butter
When it comes to makeshift heat protectants, you won't find a better solution than shea butter. This beauty staple creates a protective barrier on your strands that's similar to the one created by regular heat protectants. It has an impressive smoke point of 450 degrees and will also protect your hair from harsh UV radiation.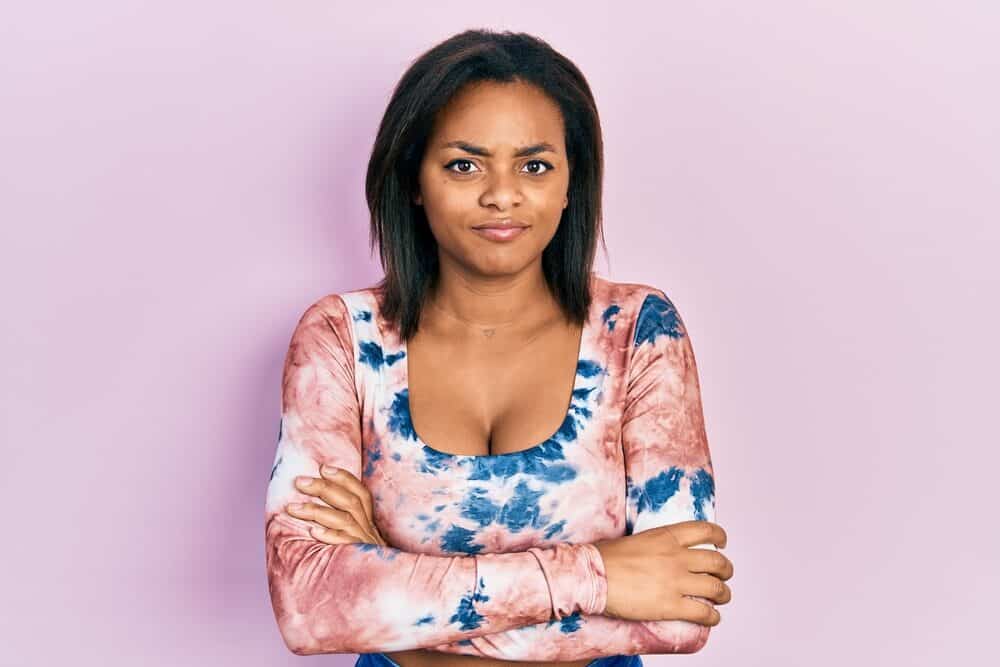 Avocado Oil
At 520 degrees, avocado oil's burning point is well above the maximum temperature of most flat irons. This nourishing oil is perfect for coarse and kinky strands due to its hair-healthy omega fatty acids, minerals, and antioxidants. It can even protect against UVA and UVB radiation as it smooths and conditions your locks.
Almond Oil
Almond oil can protect your hair against temperatures of up to 450 degrees.
This lightweight oil is rich in vitamins A, B, D, and E and contains plenty of essential nutrients, like potassium and magnesium. Almond oil has proven to be one of the best oils you can use on your hair and scalp. No flat iron is needed!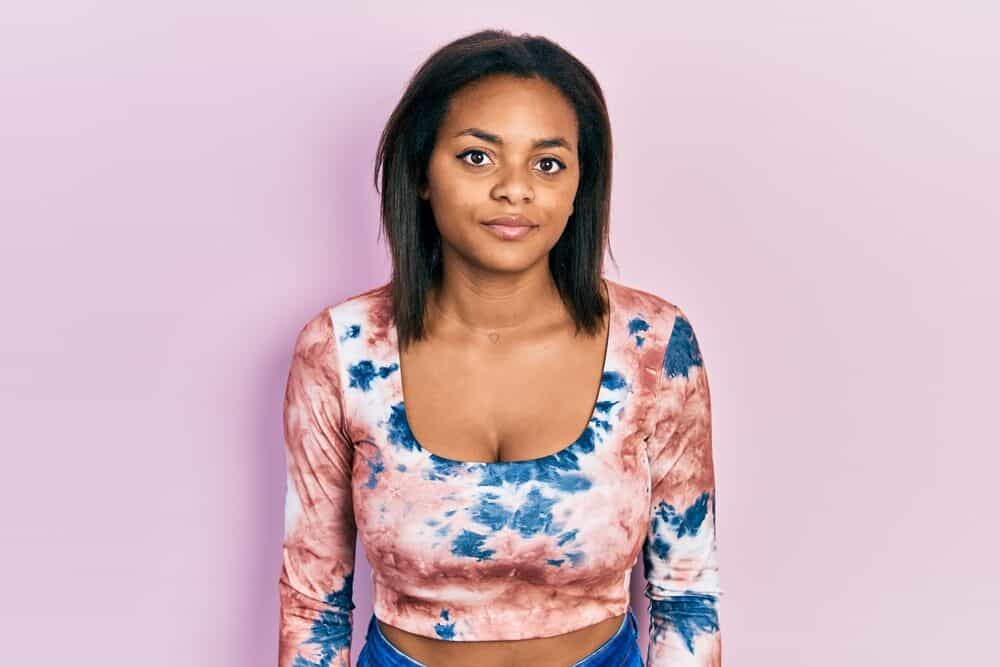 Top 5 Best Heat Protectants
With so many heat protectants on the market, choosing one can be challenging. That's why we've done the hard part for you and provided you with a list of some of the best heat protectants available.
CHI 44 Iron Guard Thermal Protection Spray
This heat protectant spray comes from the makers of some of the best flat irons on the market! CHI thermal guard contains strengthening ingredients like hydrolyzed silk and keratin that repair and protect your locks. Its liquid formula won't leave your strands looking weighed down or greasy.
Design Essentials Natural Agave & Lavender Thermal Protectant Creme
Design Essentials brings you salon-quality products at a fraction of the price, and this thermal protectant creme is no different. Its shine-boosting formula seals in moisture and protects your hair against temperatures of up to 420 degrees.
It also has plenty of strengthening and hydrating ingredients like mango seed butter, grapeseed oil, and hydrolyzed keratin.
Silk Elements MegaSilk Olive Heat Protection Spray
If your hair is prone to frizzing up, this heat protection spray might be just what you're looking for. Its alcohol and mineral-free formula locks out frizz and leaves your strands feeling silky. Strengthening hydrolyzed silk and nourishing olive oil protects your hair against heat and leaves it perfectly soft and shiny.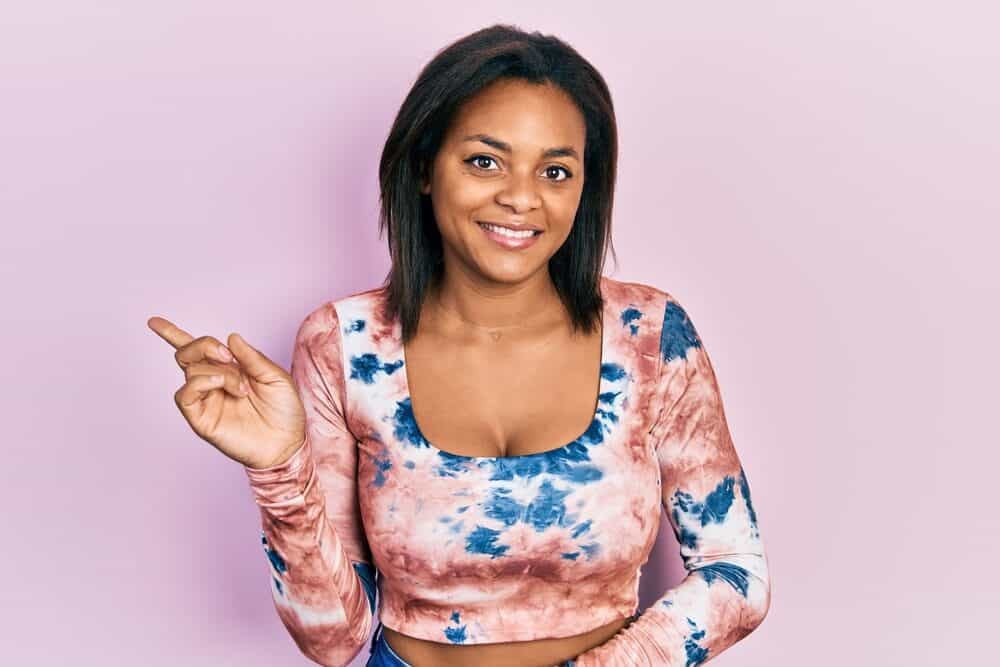 Latinoil Chia Oil Heat Protectant Spray
This versatile heat protectant is so moisturizing that it doubles as a leave-in conditioner! Its featherweight formula is packed with powerful ingredients like chia seed oil, jojoba, hyaluronic acid, keratin, and wheatgerm oil.
Latinoil Heat Protectant Spray protects and rebuilds your strands from the inside out, making it an excellent companion to heat styling.
Beyond The Zone Turn Up The Heat Protection Spray
A little goes a long way with this powerful heat protectant. Customers are raving about how silky soft it leaves their mane.
Its weightless formula seals and protects your hair's cuticle for maximum shine and smoothness. This spray does use silicones, so if you're concerned about product buildup, add a clarifying shampoo to your hair care routine.
While you can use oil in a pinch, we don't recommend relying on it as a heat protectant any more than is absolutely necessary. We hope this article has helped you understand how vital heat protectants are and convinced you to never use a flat iron on your hair without one!