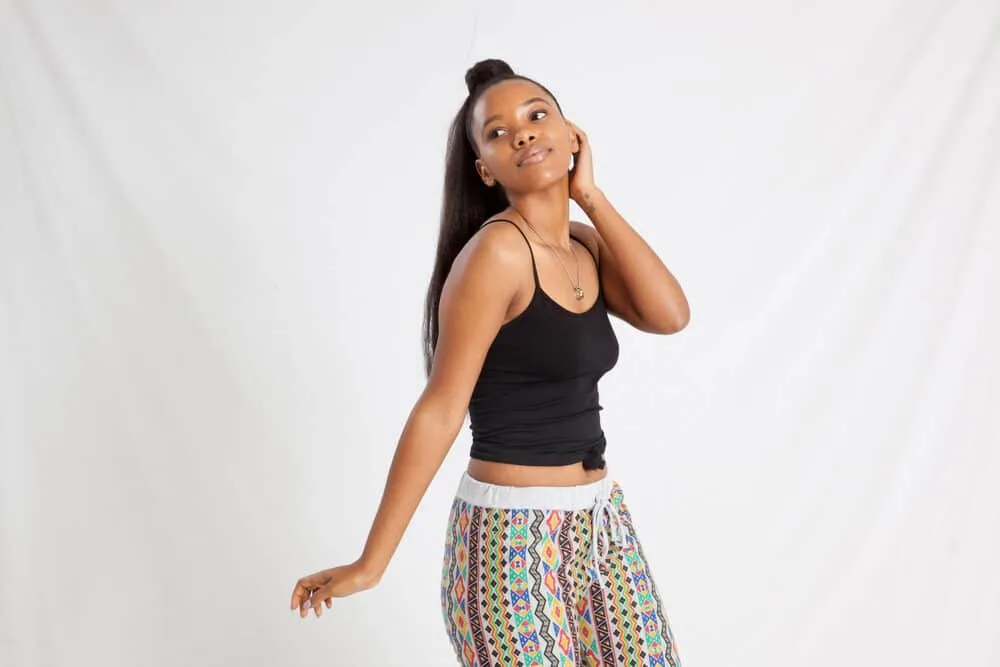 Winter is the perfect time for straight styles since humidity is low in the cooler months, but as soon as the weather starts heating up and the humidity levels rise, your natural hair begins to revert.
Luckily, there are several ways to keep natural hair straight in humidity, and we're here with the scoop!
Why Natural Hair Reverts in Humidity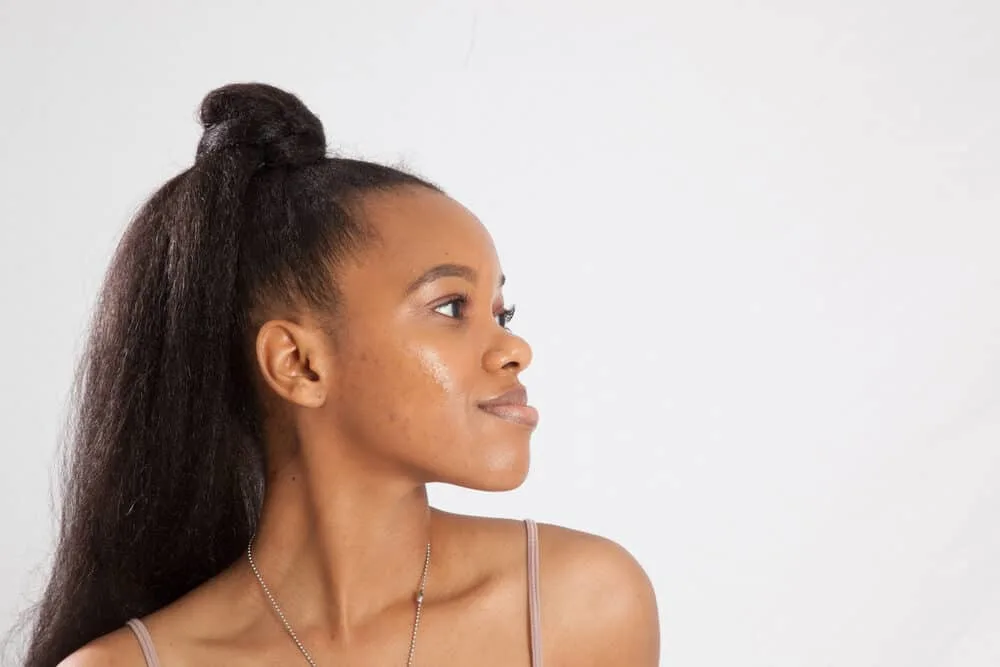 Humidity has the potential to ruin your straight hair days every time – you're probably aware of that. Have you ever wondered why?
Without getting too scientific, humidity adds hydrogen bonds to your hair, and when these hydrogen bonds break (as your hair dries), your hair's structure changes.
Your dry, straightened hair is very much like a sponge, ready to absorb moisture at any moment. So, when humidity comes in contact with your straight strands, the hair immediately starts to drink up the moisture and responds by returning to its natural state.
The more moisture your hair is exposed to, the curlier and frizzier it becomes. Now let's discuss some basic natural hair rules that you can follow to keep your hair straight.
How to Keep Natural Hair Straight in Humidity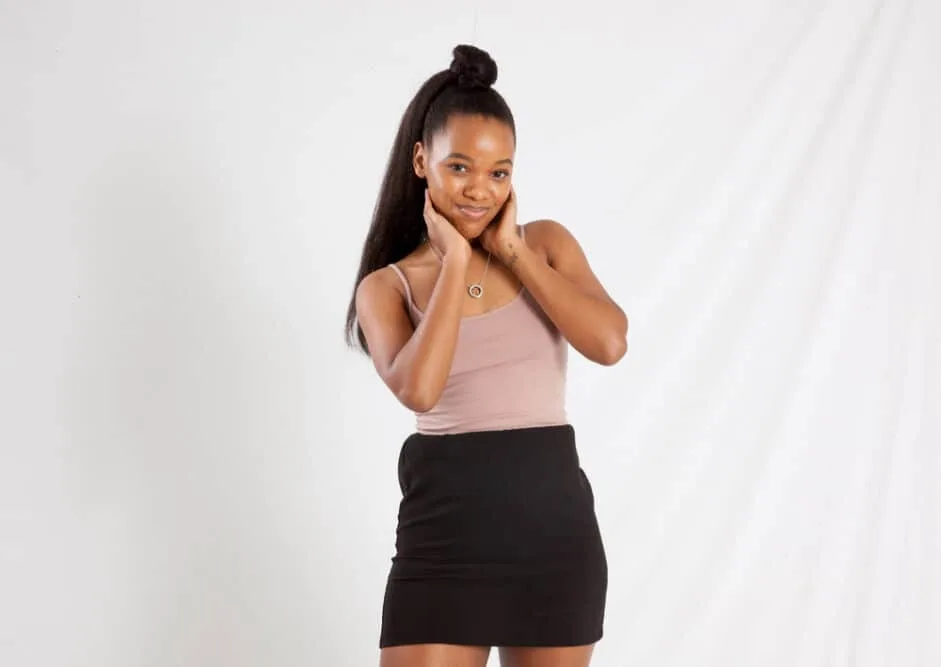 While moisture is generally good for the hair, especially if it's been heat-treated, humidity can easily become your enemy. It's for this reason that hair product manufacturers have developed products to help you combat humid weather.
With the right products and techniques, you can keep your natural hair smooth and straight no matter what climate you live in.
1. Set Yourself Up for Success by Following Best Practices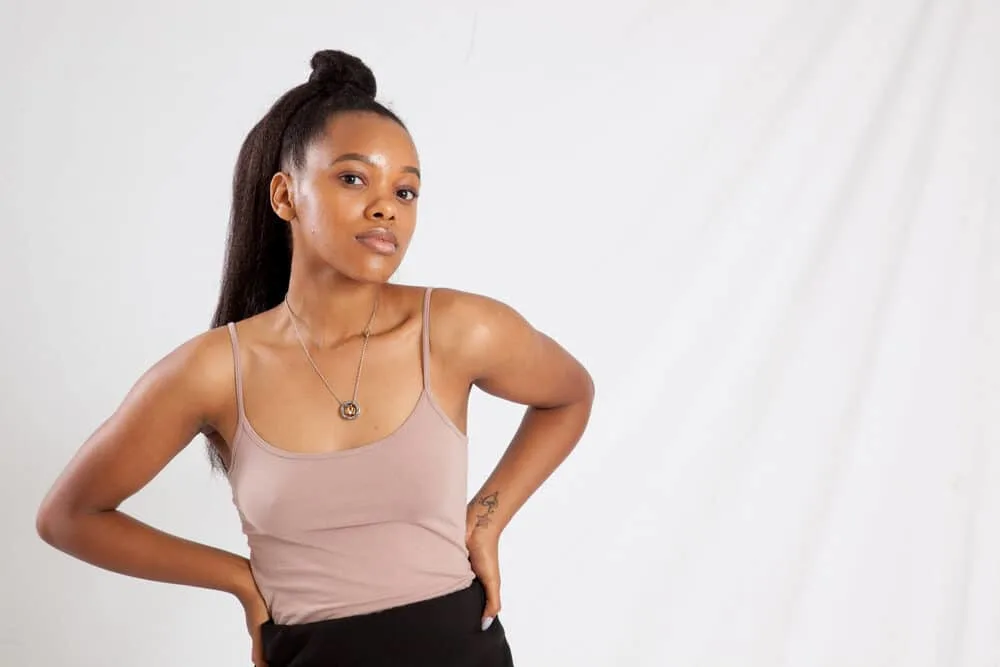 You can't expect an inadequate hair straightening job to hold up in humidity. So it's important to get your hair bone straight from the get-go. Here are some tips to help you do so:
Blow-dry your hair until it's almost straight.
Use the chase method when straightening to get the hair as sleek and straight as possible.
Use a heat protectant to ward off heat-damaged hair. Damaged hair is much less likely to cooperate throughout the straightening process.
If you're going with a professional silk press, choose a professional who works with natural hair and knows how to tailor your treatment to your unique hair type. They can get your hair super straight without completely destroying it.
Many professionals who specialize in natural hair styling employ expert techniques and use quality tools and products to deliver long-lasting results.
Although, it is important to understand that using heat on your hair (even if done by an expert) will significantly increase the likelihood that you'll experience heat damage.
2. Implement Touch-ups With Your Flat Iron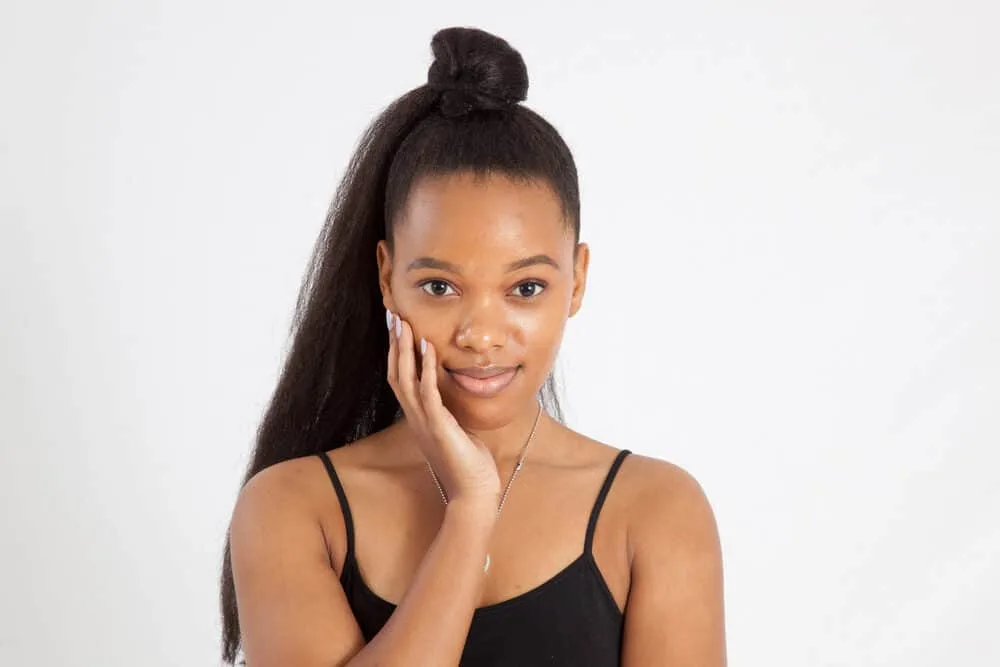 There will be times when humidity does a number on your hair despite your best efforts – that's when you should consider doing a touch-up with a flat iron.
Flat irons are generally frowned upon in the natural hair community, but if you straighten mindfully, you can keep your hair sleek in the presence of humidity.
The trick is to touch up only the areas that need it and use a heat protectant before using any heat on your hair. Again, the goal is to avoid heat damage, if possible.
It's also essential to apply some form of hydration to your hair after using the flat iron. The hydration could come in the form of a styling oil, a hair spray, or an anti-frizz serum specifically formulated to tame flyaways and frizz.
Just make sure that the hydrator is not water-based, or it'll cause your hair to revert to its natural texture.
Try not to touch up your hair more often than once a week. Even if you like to keep your hair styled all the time, remember to give your hair a break from time to time and put its health first.
Touching it up every day could quickly result in heat damage, extreme dryness, and eventually breakage.
Pro Tip: Try to only straighten the areas around your part and hairline – let the other hair do its thing. The less heat you use overall, the lower your risk of hair damage.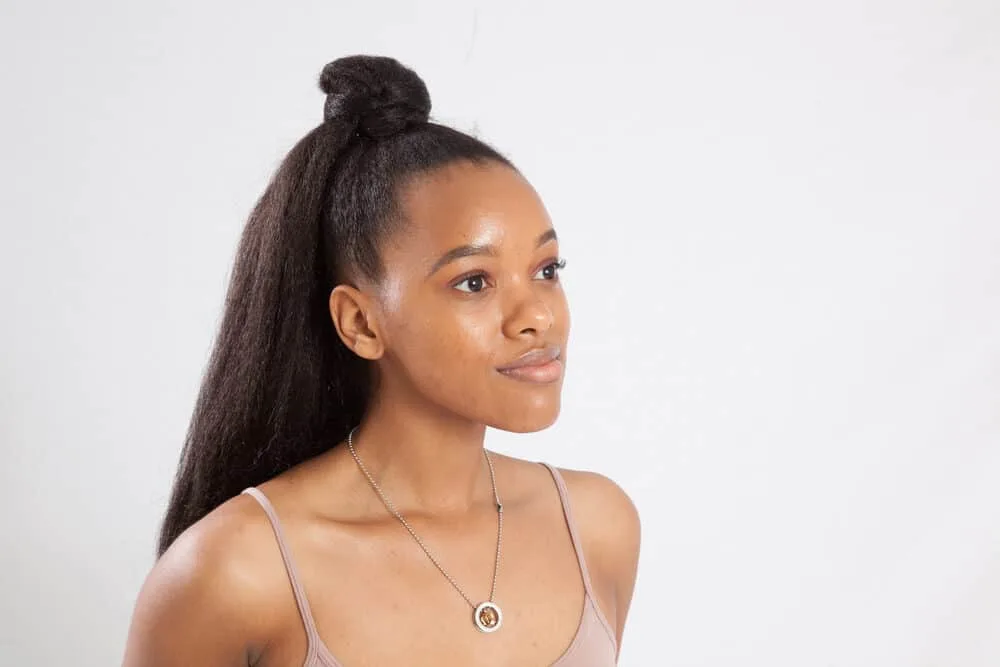 3. Wear a Bun on Humid Days
On days when humidity is high and your hair is at high risk for frizz, put it up into a bun and go ahead with your day. The purpose of the bun is to shield the majority of your hair from the humidity, and it works really well in most cases.
Go for a loose bun that can easily transition from day to night and glam it up a bit with accessories. You can always unravel your bun and shake your hair out to wear it straight once you get to your destination.
You may live in an area where mornings are more humid than evenings, in which case you can tie your hair up in the morning and let it down in the afternoon.
4. Be Realistic
Everyone wants their hair to look Insta-perfect at all times, but that's impossible. We will all have our bad hair days. If you expect your hair to be bone straight for weeks in high humidity, you will likely be disappointed. Always be realistic and learn how to adapt to weather changes whenever possible.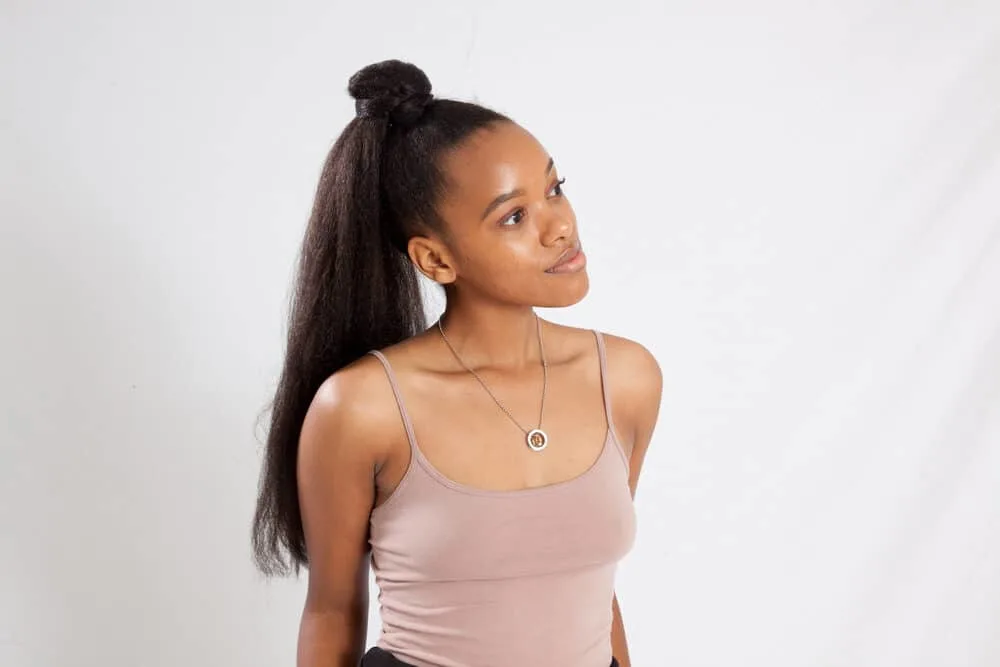 5. Use Targeted Products
In addition to the above tips, you could always use products targeted at keeping your hair straight in humidity. These products are highly recommended by some of the best natural hairstylists and are formulated specifically to lock in your styles on the most humid days.
Amika the Shield Anti-Hummidity Spray
This spray is considered one of the most effective humidity fighters on the market. It not only keeps humidity from penetrating your strands for up to 24 hours, but it also protects your hair from thermal damage (up to 450 degrees).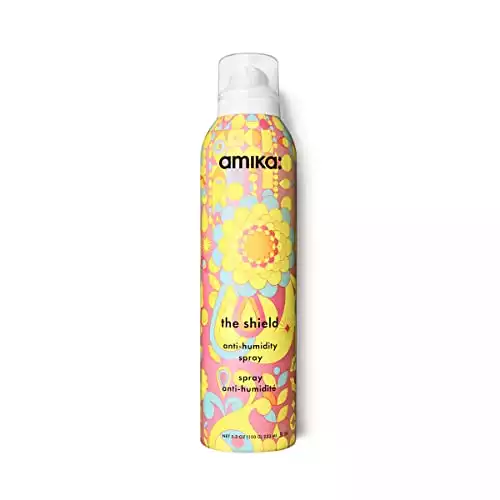 You won't find any junk in this spray either, as it's free of parabens, sulfates, artificial colors, and more.
This spray should be used before the heat-styling process. Spray it on your wet or dry hair, and then proceed with the blow-drying and flat-ironing steps.
ReMane Straight by Curl Keeper
This two-piece anti-frizz and anti-humidity set is formulated to help you create silky, straight styles that you can wear all year round, even in high humidity months.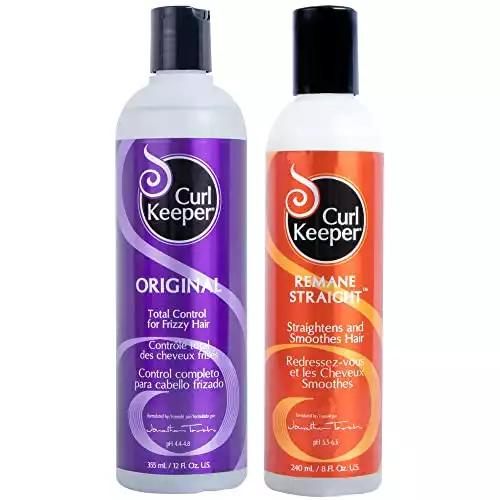 It's free of harsh chemicals and made with chamomile, oat straw, sage, and nettle, all of which support hair health. Just apply the products to your wet hair and comb them through. Then proceed with the rest of the straightening process.
Aveda Brilliant Anti-Humectant Pomade
This pomade repels moisture for styles that stay straight despite humidity levels. This product's anti-humectant properties stop moisture from coming in contact with your hair.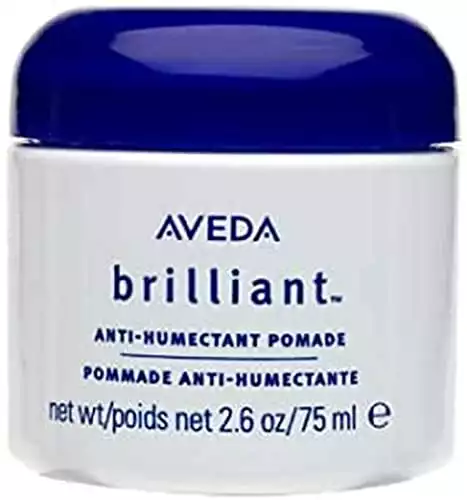 It contains castor and rice bran oil, both of which are proven to tackle frizz and flyaways while maintaining the hair's integrity. Customers love this product not only for its amazing results but also for its satin finish and delightful smell.
To use this product, all you need to do is dispense some of the pomade into your hands, warm it up by rubbing your hands together, and then apply it throughout your hair. Comb the product through for even distribution and style your hair as desired.
We must stress that not every product will work perfectly for everyone since every head of hair is different. However, these are among the most promising products to get your hands on if you want to prevent frizz and curl reversion.
Rocking Straight Natural Hair in Humidity is Possible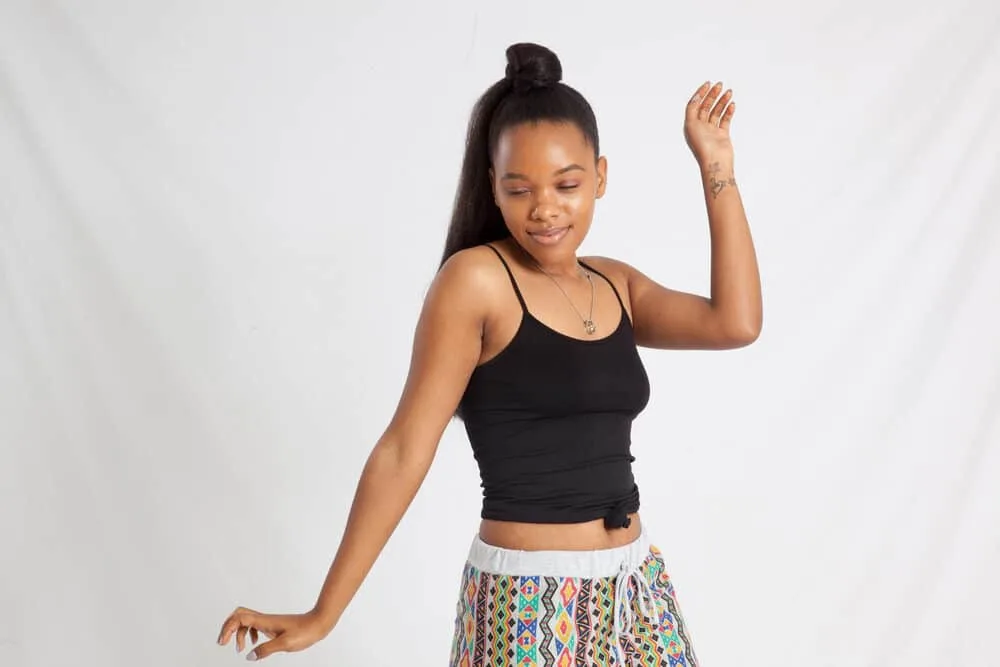 Though you might have struggled with keeping your natural curls straight in the past, we're here to tell you that it's possible. All you have to do is follow our five tips and see how they work for you. We hope that this article is helpful to you, giving you actionable tips to rock your straight hair in humidity.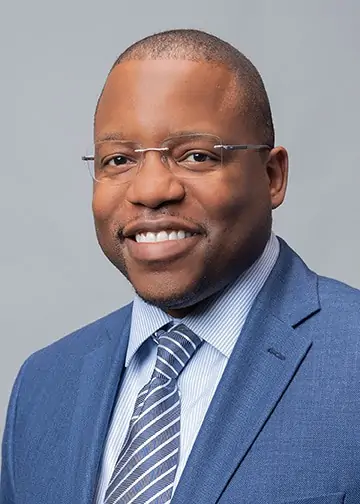 Kenneth Byrd holds a BS in Accounting and Management Information Systems and an MBA from the University of Alabama at Birmingham. With over 15 years of experience, Kenneth has been dedicated to hair care since 2008, when he co-founded Curl Centric® and Natural Hair Box alongside his wife. As a team, they promote healthy hair care practices through their comprehensive platform, Curl Centric. Curl Centric is a website operated by a husband and wife team that encourages healthy hair care. At Curl Centric, we aim to help our readers take control of their hair care journey and make good decisions about products, hairstyles, and maintenance techniques. We also have strict editorial integrity; here's an explanation of our editorial guidelines and how we make money.