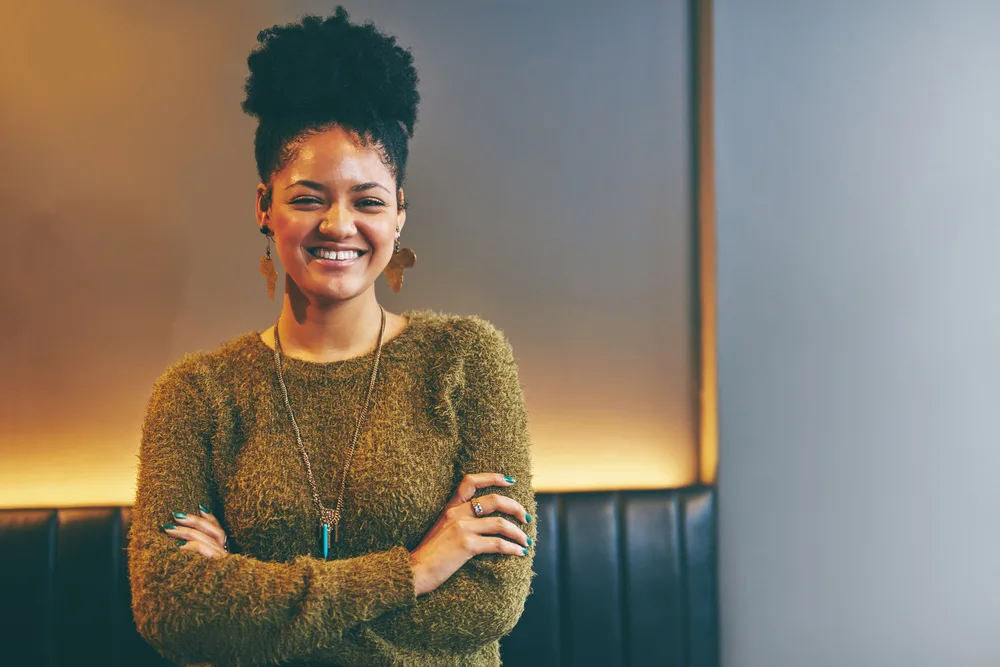 When they're styled up right, curls have texture and volume that turns heads and demands compliments. But it's no secret that styling those curls, coils, and kinks can be a real struggle.
One of the key styling products that can make a world of difference for curly hair is mousse, but if you want the best results, you have to choose the right one. In this article, we've compiled a list of some of the best mousses for curly hair.
The Best Mousse for Curly Hair
The best mousse for curly hair is the Marc Anthony Curl Enhancing Styling Foam. This mousse stands out for its potent hold, transforming frizzy hair into lustrous, well-defined curls.
It's enriched with key ingredients like shea butter for frizz reduction, silk amino acids for strength and elasticity, and vitamin E for curl formation and scalp health. It's sulfate-free, paraben-free, and phthalate-free, making it a health-conscious choice. However, caution should be taken to avoid applying too much or on dry hair as it may cause stiffness.
1. Marc Anthony Curl Enhancing Styling Foam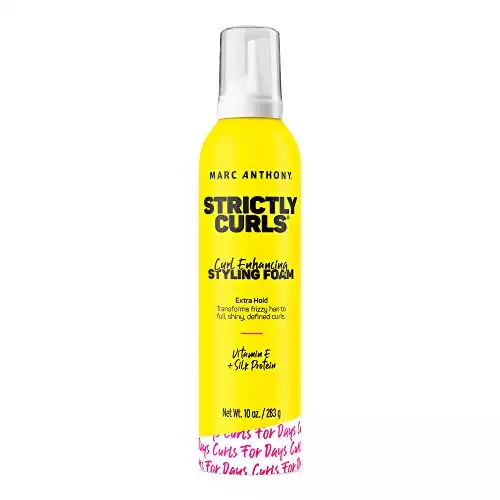 Marc Anthony Curl Enhancing Styling Foam is a mousse that's quickly becoming a favorite in the natural hair community. It's formulated with a strong hold and is perfect for any curly folks seeking to tame and transform frizzy hair into full, shiny, defined curls.
Key Ingredients
This strong-hold mousse's key ingredients, namely silk amino acids, vitamin E, and shea butter, ensure that your curls remain moisturized, frizz-free, and well-defined throughout the day. Here's a little about what each ingredient does in more detail:
Shea Butter: A rich butter that both moisturizes and seals the hair, reducing frizz and improving curl definition.
Silk Amino Acids: These proteins strengthen hair, promote elasticity and add shine, making curls more manageable and less prone to breakage.
Vitamin E: This antioxidant promotes scalp health, encourages hair growth, and conditions hair, reducing dryness and enhancing curl formation.
How to Use
Marc Anthony Strictly Curls - WASH & STYLE REVIEW!!
Now, let's move on to how to use this mousse. It's very straightforward. Here's what you need to do:
Shake the mousse to ensure the contents are sufficiently mixed.
Spray the mousse into your hands and then apply it to your hair. You can also apply it directly to your hair. If you have thick or long hair, apply the mousse in sections.
Smooth the product through your curls and then allow your hair to air dry. To speed up the process, you can blow dry or diffuse. To boost volume, diffusing is your best bet.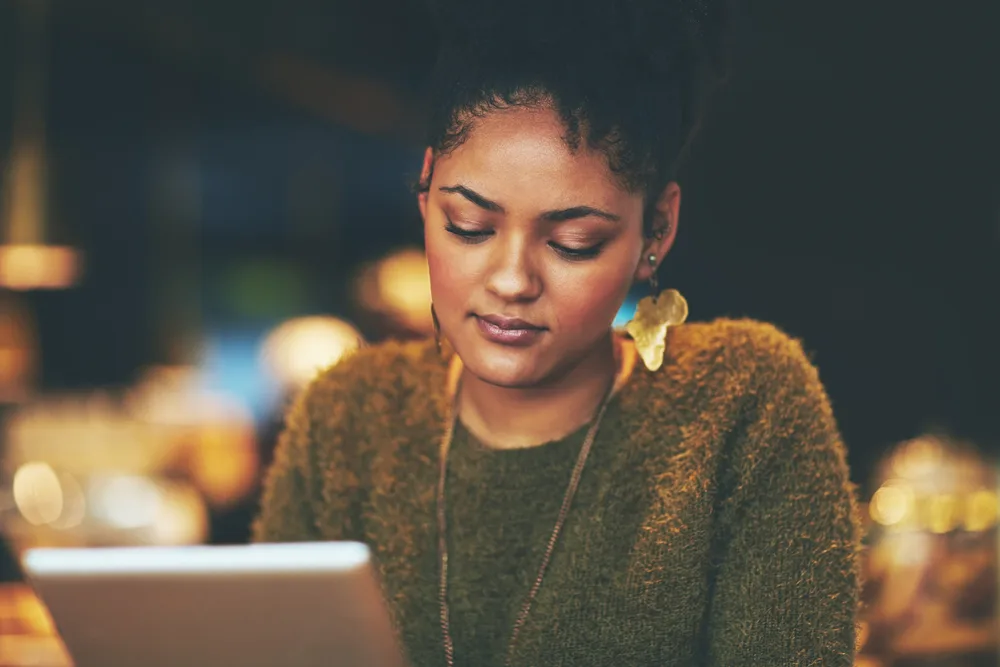 Pros and Cons
Just like every other product there is, Marc Anthony Curl Enhancing Styling isn't perfect. Here are the pros and cons to consider before giving the mousse a try.
Pros
Extra strong hold, ultra-smoothing abilities, and maximum shine boost to make your curls look and feel amazing.
Enriched with Silk Amino Acids and Vitamin E for the overall health of your hair.
Sulfate-free, paraben-free, and phthalate-free, which is ideal for those who are conscious about what's in their products.
Cons
Could leave hair stiff if you use too much of the product or apply it to dry hair.
May not be a good fit for fine, wavy hair, as the formula is pretty rich.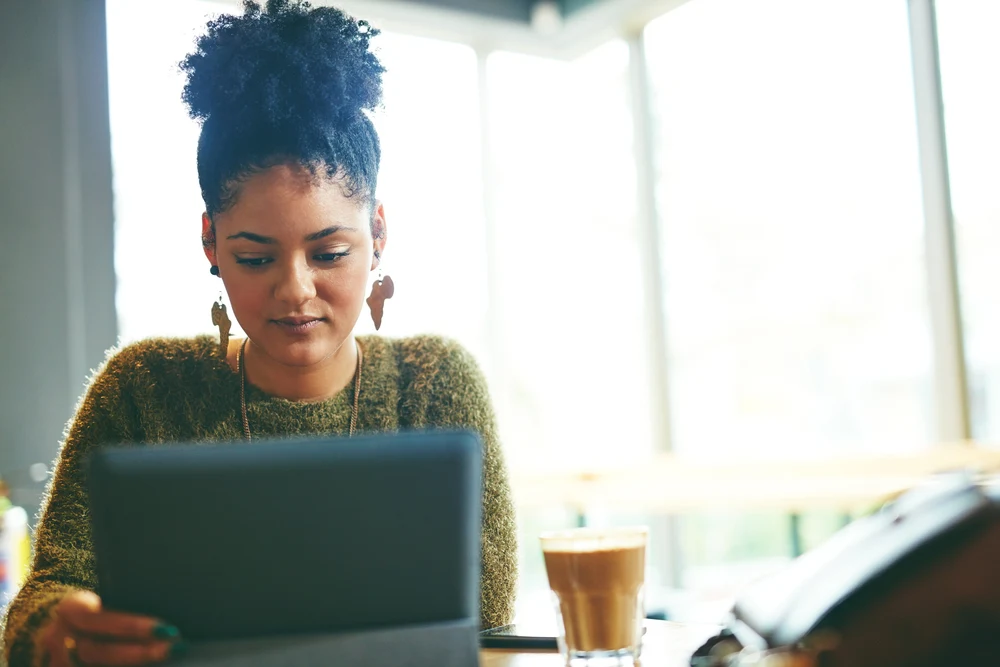 Customer Reviews
Most users have been extremely satisfied with the results, praising the mousse's curl-enhancing capabilities, frizz control, and hold. Despite its benefits, some users have reported that using too much of the product might result in stiff hair, while others experienced issues with the spray nozzle.
Additionally, customers with fine, wavy hair claimed that the product made their hair feel dry and coarse. However, as with any product, individual hair types and preferences may vary.
2. SheaMoisture Curl Mousse for Frizz Control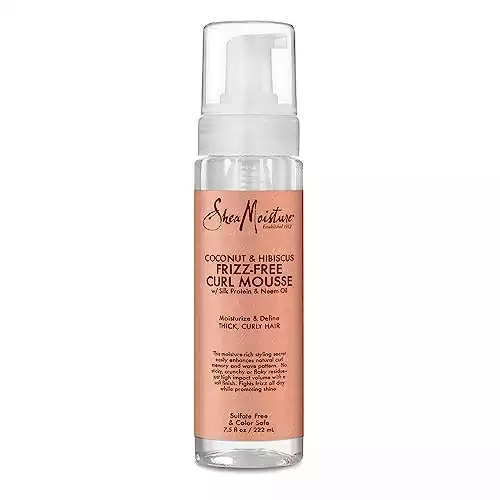 SheaMoisture's Frizz-Free Curl Mousse is a game-changer for those with curly hair, as it enhances your curl or wave pattern, giving you days of fabulous curls.
This curl mousse is infused with a blend of winning ingredients that work together to reduce frizz while adding a brilliant shine to your curls. It gives thick, curly hair a firm but flexible hold without the stiffness of many other mousses.
Key Ingredients
Some of the most important ingredients in the SheaMoisture Curl Mousse formula include: coconut oil, silk protein, and neem oil. Here's a bit about what each of these ingredients does to your hair.
Coconut oil – This oil hydrates and nourishes curly hair (which is naturally prone to dryness), adding shine and reducing frizz. It penetrates the hair shaft to moisturize from within and helps retain protein, making curls strong and flexible.
Silk protein – This protein is known to repair and strengthen hair. It fills gaps in the hair cuticle, making each strand smooth and easy to manage. This leads to less breakage, frizz reduction, and shiny, well-defined curls.
Neem oil – This oil is lesser-known but has anti-inflammatory and antifungal properties that promote a healthy scalp, thereby encouraging hair growth. It tames frizz and detangles curls, making styling easier.
Note: This mousse is also formulated without harmful chemicals and has been tested on the manufacturer's family for generations, ensuring safety and quality.
How to Use
MY CURLY HAIR ROUTINE | Trying out SheaMoisture FRIZZ-FREE Curl Mousse |
To use this mousse, you'll first divide your clean, damp hair into 2 to 4 sections. Then, apply a few pumps of mousse to each section of your hair and use your fingers or a wide tooth comb to distribute it.
Focus the product on your mid-lengths and ends, but if you have frizziness at the roots, you can apply it there as well. Proceed with the styling process.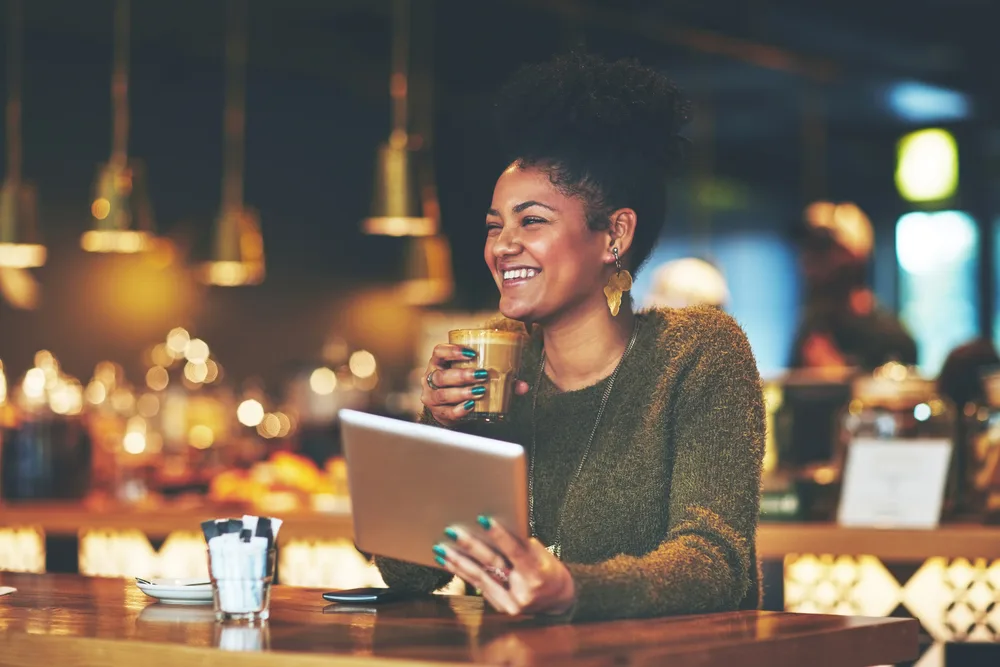 Pros and Cons
With the basics understood, let's move on to the pros and cons of the SheaMoisture Curl Mousse. This information will help you decide whether this is the right mousse for you.
Pros
Gives you more defined curls, no matter your curl type.
Smooths out your hair cuticles, reducing frizz and increasing shine.
Free from silicone, sulfates, parabens, phthalates, mineral oil, and petrolatum. This reduces your risk of negative hair and health effects.
Cons
Is not ideal for thin or fine hair.
Has a distinctive scent that some people may not love.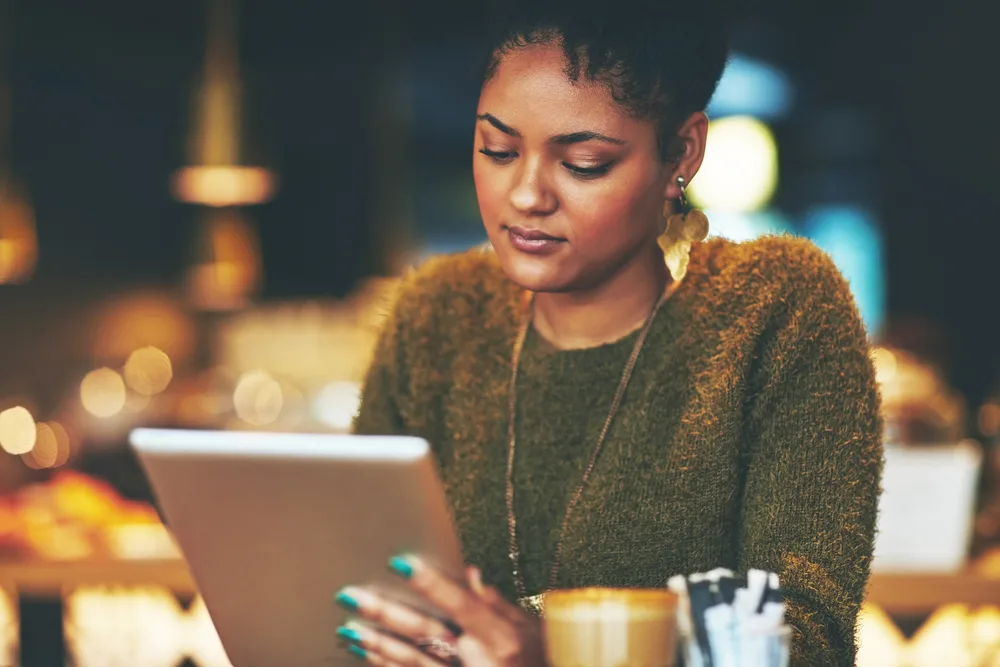 Customer Reviews
As you might imagine, the majority of reviews are positive; people love the product for its anti-frizz and shine-boosting abilities. But there are some who mention that the mousse doesn't work as well as they expected or that the smell was overpowering.
Overall, SheaMoisture's Frizz-Free Curl Mousse is worth trying for those seeking a natural solution to enhance their curls and waves while keeping frizz at bay.
3. Coconut Oil and Shea Wrap Me Foaming Curl Mousse by Lotta Body

The Lotta Body brand holds a lot of weight in the Black hair world. It's been around since the 70s and reached the height of its popularity in the 90s.
The Coconut Oil and Shea Wrap Me Foaming Curl Mousse by Lotta Body stands up to the brand's long-standing reputation of providing high-quality products to those with textured hair. It's ideal for anyone who's looking for a high-performance, versatile, affordable mousse specifically formulated for curly hair.
Key Ingredients
What sets this mousse apart from others is its lightweight nature; it won't weigh down your curls, but it will give you hold that lasts all day. And that's not all you get with this mousse. You get mega definition, curl control, and protection from the outside elements.
Here are a few key ingredients that make this possible:
Shea Oil– This oil is rich in Vitamin E and essential fatty acids and provides excellent hydration, absorbing quickly into the hair shaft. It enhances curl definition and adds a natural shine to your curls, keeping them frizz-free and manageable.
Macadamia Seed Oil – It's a champion for taming frizz and detangling curls. With its high concentration of monounsaturated fats, it nourishes and strengthens the hair, imparting a silky feel and adding bounce to your curls.
Argan Oil – Known as 'liquid gold', argan oil is an effective solution for dry and brittle curls. It's rich in antioxidants and Vitamin E, helping to increase elasticity and restore shine. It also protects hair from damage, reducing breakage and split ends, and promoting overall curl health.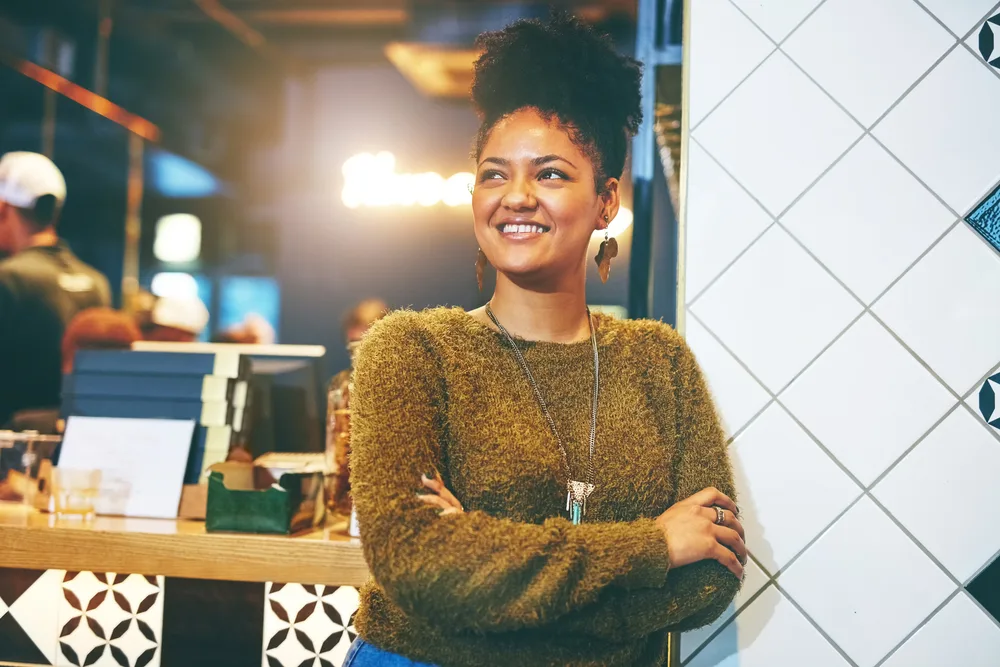 Pros and Cons
Want to get the full picture of this mousse? Keep reading for the pros and cons.
Pros
Lightweight formula that's easy to apply and won't weigh the hair down.
The mousse provides frizz control for all curl patterns.
Affordable on just about every budget.
Cons
You may need to use quite a bit of product to get a strong hold.
The coconut scent, though pleasant to most, might be too much for you.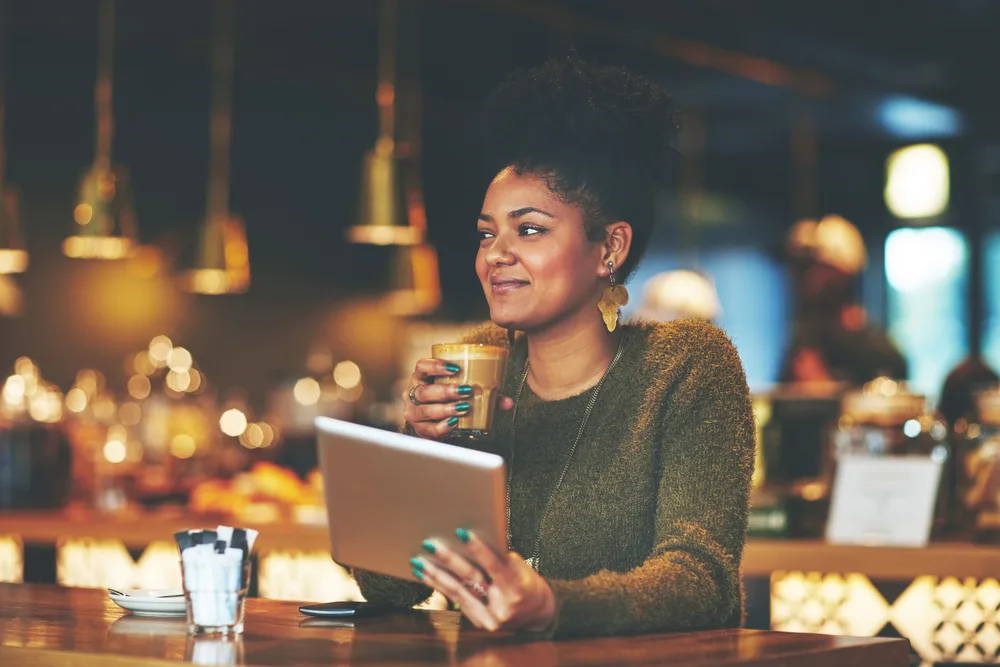 Customer Reviews
The happiest customers state that the product gave them shinier, slicker, more beautiful curls and didn't weigh their hair down in the slightest. Others state that they absolutely love the smell of the mousse.
Those who didn't love the product stated that it dried their hair out, didn't smell good to them, or didn't perform the way they expected. Though, the vast majority of people who try this product fall in love with it.
4. Pattern Beauty Hair Mousse for Volume and Hold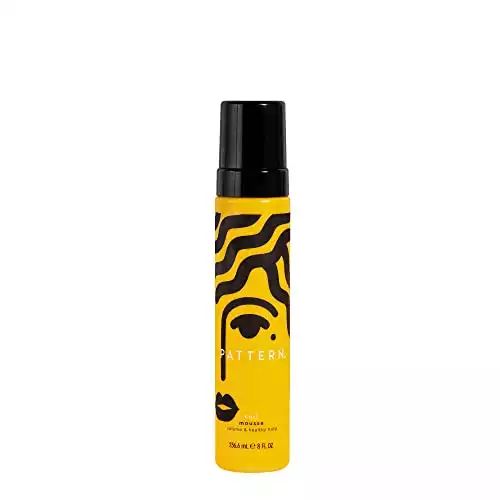 Pattern Beauty's Curl Mousse is perfect for those seeking definition, weightless volume, and touchable hold for their 3A-4C curls. This is a newer mousse, but it's quickly becoming a favorite in the natural hair community.
If you try this mousse, you can expect a lightweight hold without the dryness or crunchiness of mousses that are designed for "all hair types".
Key Ingredients
This mousse's ultra-light formula is designed for 3A-4C hair types and is crafted from wholesome ingredients like marshmallow root, biotin, and castor oil. These ingredients smooth, define, and soften your curls.
Here's a little more information about each of these ingredients:
Marshmallow Root– This natural ingredient has a high mucilage content, meaning it's super slippery. It smooths the hair cuticle with ease.
Castor Oil– Known for its moisturizing and nourishing properties, castor oil is excellent for maintaining curl hydration. It adds a natural shine to your hair and is believed to boost hair growth, thanks to its ricinoleic acid content. Furthermore, it can reduce scalp inflammation and dandruff.
Biotin– Biotin (Vitamin B7) is essential for maintaining hair and scalp health. It helps strengthen the hair shaft and follicles, reducing hair breakage and shedding. And as a bonus, it also boosts hair volume.
How to Use
This New Wash & Go Technique using PATTERN BEAUTY's Mousse & Strong Hold Gel is AMAZING!
The mousse works well for wash-and-go styles, finger waves, finger coils, and protective styles, adding volume and shine without leaving a flaky residue. To get the best results, you'll apply a few pumps of the mousse to damp, recently-conditioned hair.
Then, use your fingers or a wide tooth comb to evenly distribute the product from roots to tips. From there, you can either air dry or diffuse. You can also set your hair using braids, twists, rollers, or rods.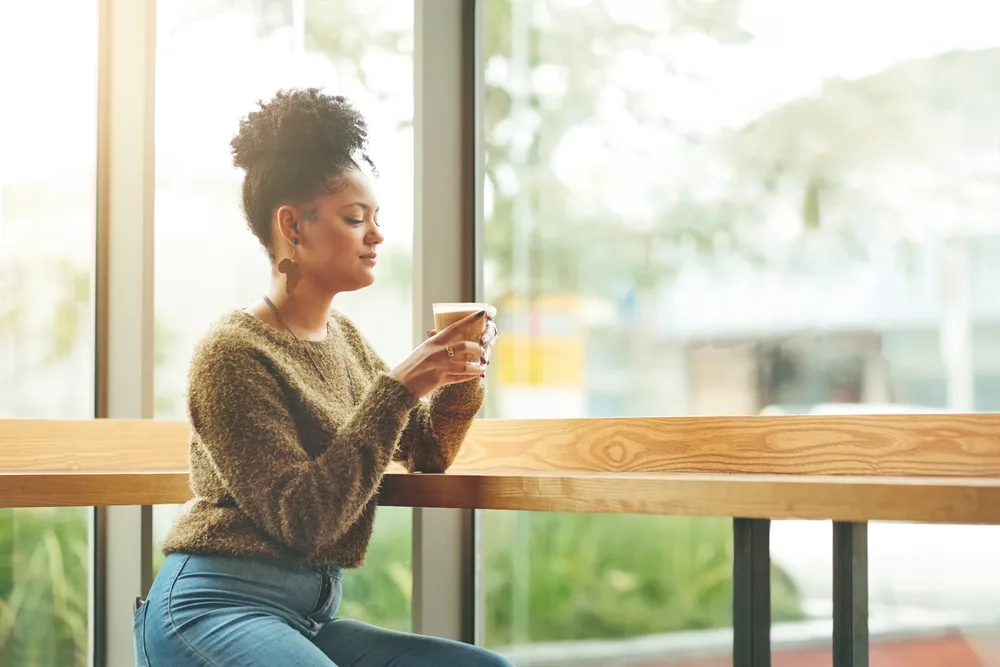 Pros and Cons
Now, let's get into the good, bad, and ugly of Pattern Beauty's Curl Mousse. Here's what you need to know.
Pros
Won't weigh your hair down, thanks to its lightweight formula.
Poised to make your hair instantly smoother and softer.
Has ingredients that not only make your hair look good, but improve its overall health.
No-flake formula.
Cons
Price point may make the product inaccessible for some.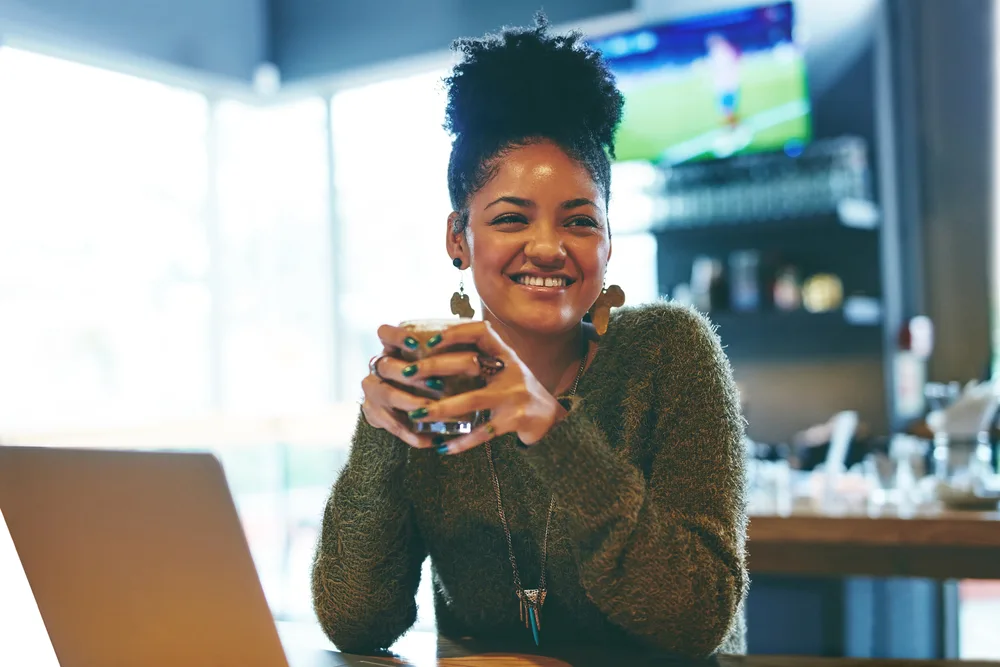 Customer Reviews
As of the time of this rating, no one has shared any negative ratings on this mousse. Those who love it state that it smooths and holds their curls in place without making their hair feel greasy or heavy.
They also state that their curls feel soft rather than stiff or crunchy. Some users might find the price point a little too high, but the positive feedback definitely justifies the cost.
Which Mousse Should You Go With?
With several promising mousses to choose from, it can be difficult to choose the right one for you. When deciding which mousse to choose for your curly hair, it's important to consider your specific hair needs and preferences.
Each of the mousses mentioned in the article offers different benefits and may work better for certain hair types or styling goals.
For those who want a strong hold above anything else, Marc Anthony Curl Enhancing Styling Foam might just be your best bet. Its hold strength is considered to be very strong, so you can depend on it to keep your curls in check all day. However, it may not be the best choice for fine, wavy hair due to its rich formula. Keep that in mind.
Looking for a more natural mousse from an established brand?
SheaMoisture Curl Mousse for Frizz Control is an excellent choice. It gives you more defined curls and reduced frizz without many of the ingredients Curly Girls are cautioned against. It's also available at a conservative price point, and you can rest assured that many have tried the product and loved it.
If your goal is to find a lightweight mousse that gives you hold without weighing down your hair, you need Coconut Oil, and Shea Wrap Me Foaming Curl Mousse by Lotta Body in your hair product stash.
It will give you the hold you need without the limpness. And as a bonus, it's chock full of ingredients that provide curl definition, frizz control, and protection. If you like what you're reading and don't mind a coconutty fragrance, we say go for this one.
Fun fact: It's the most affordable mousse on this list.
Pattern Beauty Curl Mousse may be the right pick for you if you are concerned about flakiness or holding power that's too strong. This mousse will give you the curl control you're looking for, but it won't forcibly freeze your curls in place or make them hard. Your curls will remain bouncy, soft, and full of movement.
Go for this one if that's what you want.
In addition to the information in this section, consider the key ingredients, pros and cons, and customer reviews of each mousse to make an informed decision that suits your specific needs.
So, there you have it – 4 of the best mousses for curly hair. We hope this article provided the information you need to choose the best mousse for your curly hair. Now, the ball is in your court – make your choice and get to experimenting.
Trial and error is essential if you're going to find the right mousse.
After trying one or more of these mousses, we're sure you'll find the perfect balance between hold and moisture for your curls. After all, they are some of the best curly hair mousses you'll find anywhere! We wish you the best as you search for the best styling products for your mane.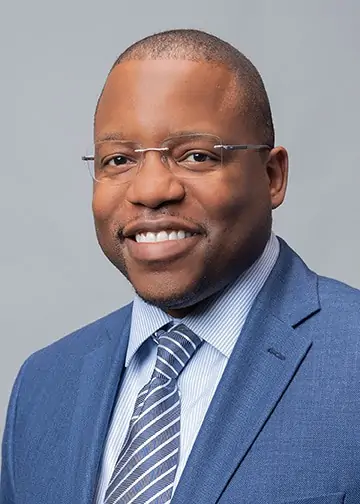 Kenneth Byrd holds a BS in Accounting and Management Information Systems and an MBA from the University of Alabama at Birmingham. With over 15 years of experience, Kenneth has been dedicated to hair care since 2008, when he co-founded Curl Centric® and Natural Hair Box alongside his wife. As a team, they promote healthy hair care practices through their comprehensive platform, Curl Centric. Curl Centric is a website operated by a husband and wife team that encourages healthy hair care. At Curl Centric, we aim to help our readers take control of their hair care journey and make good decisions about products, hairstyles, and maintenance techniques. We also have strict editorial integrity; here's an explanation of our editorial guidelines and how we make money.