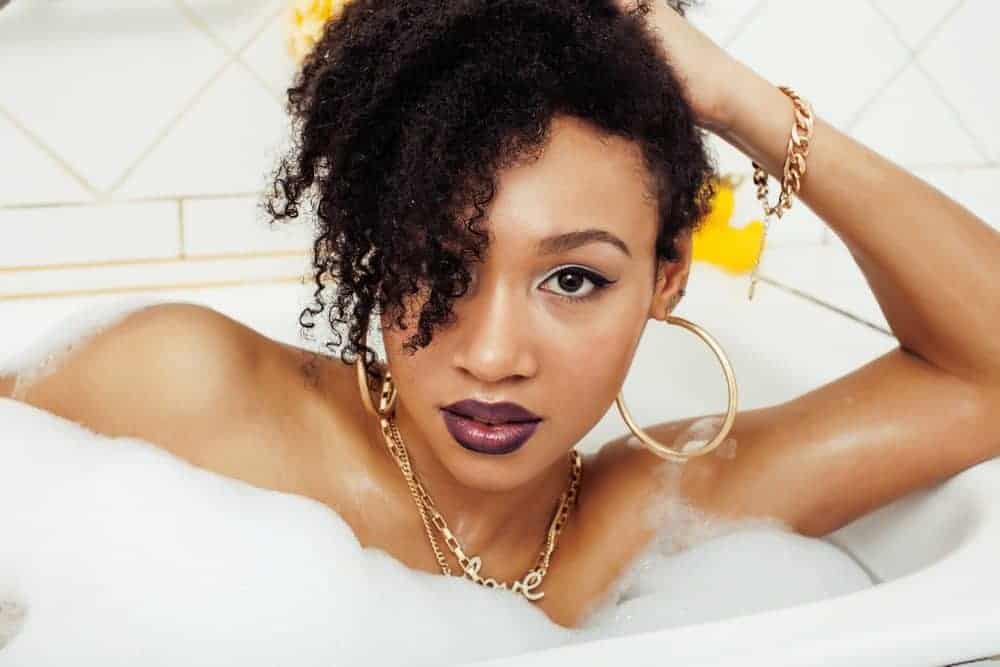 African black soap has been receiving rave reviews in the natural hair community.
Numerous hair bloggers and YouTube vloggers have been singing its praises.
Lately, several ladies have asked us about African black soap shampoo?
What are the benefits compared to using other types of shampoo?
As per usual, we've done the research.
African black soap (also known by names like "Ose Dudu") originates from West Africa, and its popularity is rapidly increasing. It has an unmistakable dark color that comes from the ash of the local plants used in its creation.
Though once lesser known, black soap of this kind has even gained notoriety in North America and much of the rest of the world.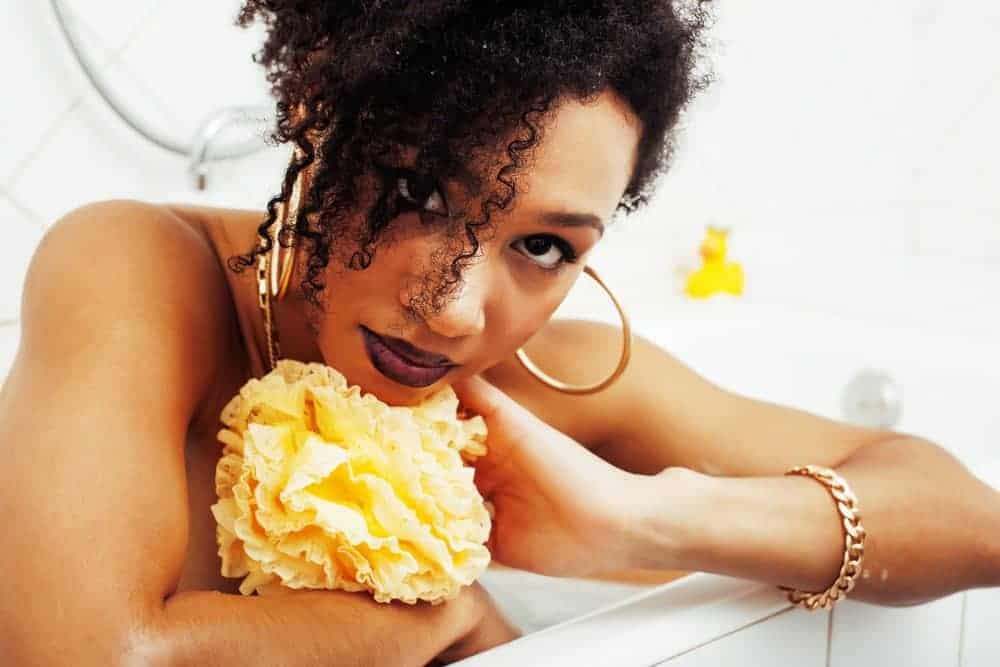 In West African countries like Ghana, black soap is typically made by local women and then put up for fair trade. Unique family recipes that have been passed down through the generations are often used.
The typical process behind its creation involves sun drying plant matter such as cocoa pods, skins from plantains, palm tree leaves, and the bark from shea trees.
The next step is to burn the material down to ash. Water, oils, and various fats such as those derived from coconut oil, shea butter, and palm oil are mixed in before cooking.
Once it begins to solidify, a rigorous daylong stirring routine takes place. Afterward, the soap can be scooped out and left to cure.
Black soap is very gentle, making it ideal for people with skin issues such as rashes, rosacea, or eczema. The plantain extract often used in the production of black soap also has useful antibacterial properties, making it a viable option for acne treatment as well. It can even be used as a hair shampoo.
The Primary Ingredients of African Black Soap Shampoo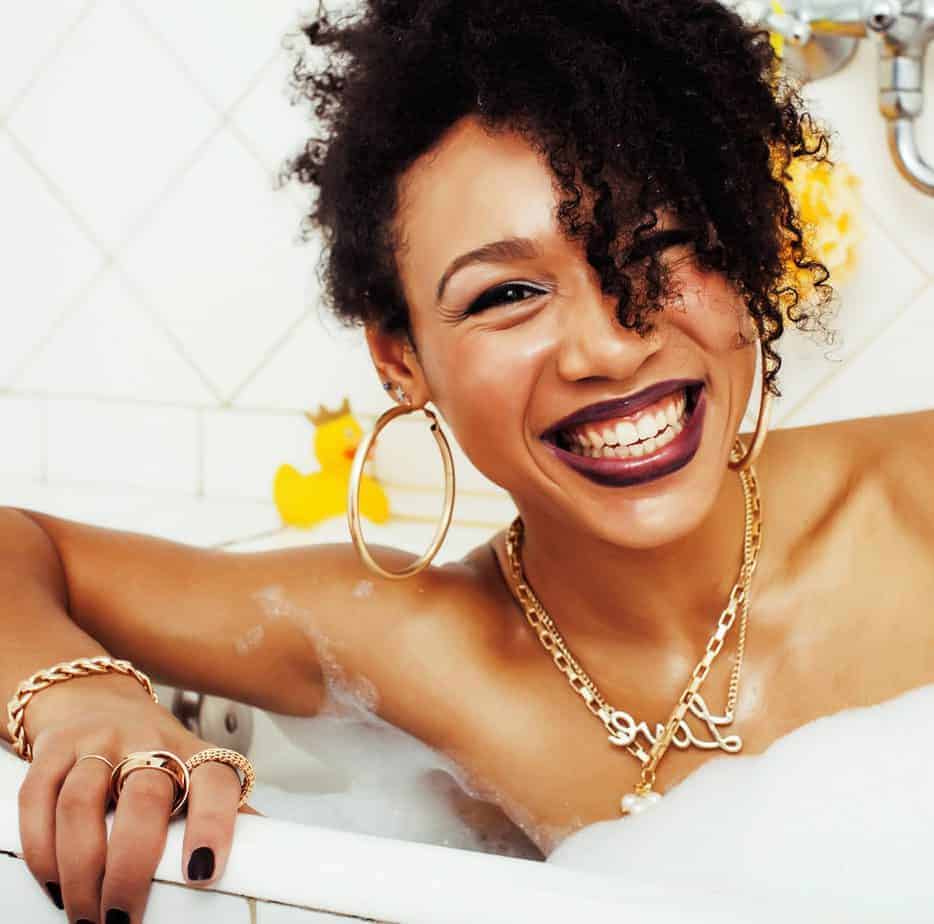 It's easy to take products like soap and shampoo for granted, but there's a lot more to them than you might think.
In general, soap is made by a rather intricate process known as saponification. This revolves greatly around the use of oil and lye, the latter of which is almost always sodium hydroxide.
African black soap is really no different from most soaps in that general regard, but the lye used is actually potash (which is derived from plant ash) instead. The benefit to potash comes in its rich potassium carbonate, the result of which makes for a gentler lye.
Plants that are often used for this originate in various locales from West Africa, but they are all completely natural and in full supply. Examples include cocoa pods, ground nut shells, palm leaves, and plantain skins.
What Makes African Black Soap so Soft?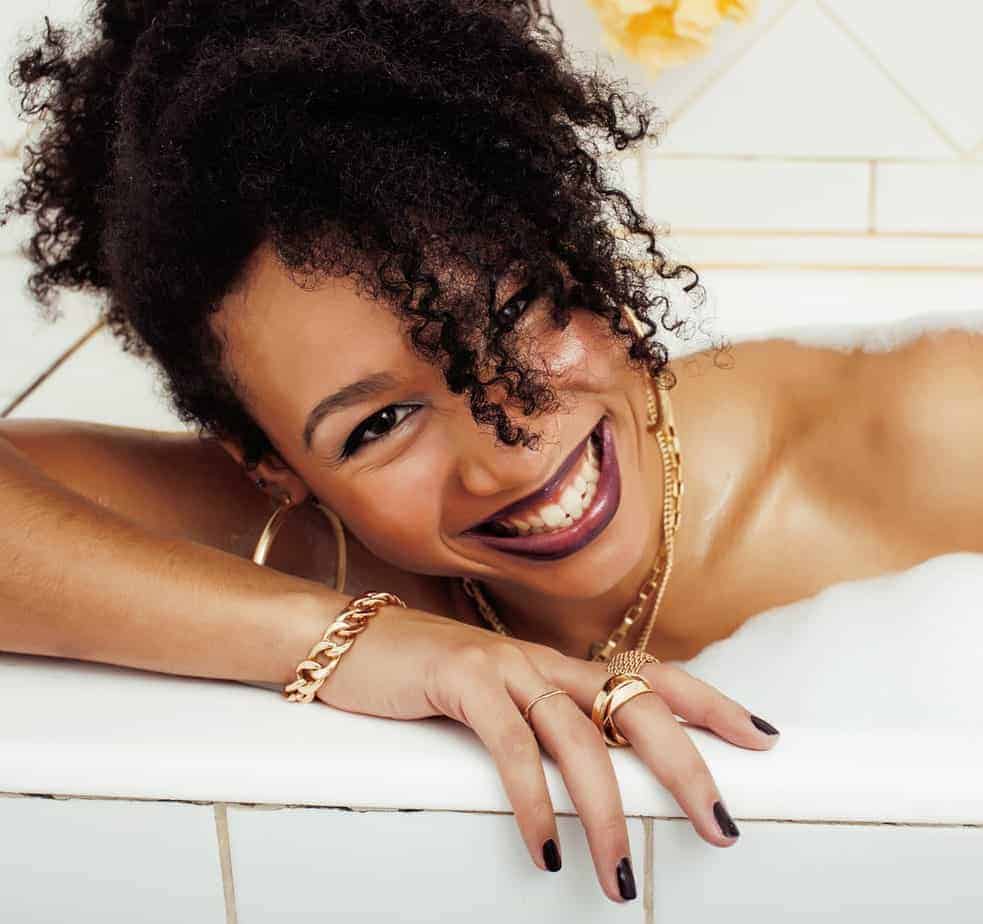 For some, it's quite difficult to find a brand of soap that actually seems soft or moisturizing. Soap has a naturally high pH, and some people are simply more sensitive to it.
There are a few key differences present when it comes to African black soap.
The lye's gentler nature, as mentioned above, is one of the key differences. This helps the final product moisturize more easily since it will maintain more natural oil.
In direct contrast to most other soaps, the oils used in the saponification process are unrefined.
What's the Probability of the Soap Causing Dryness?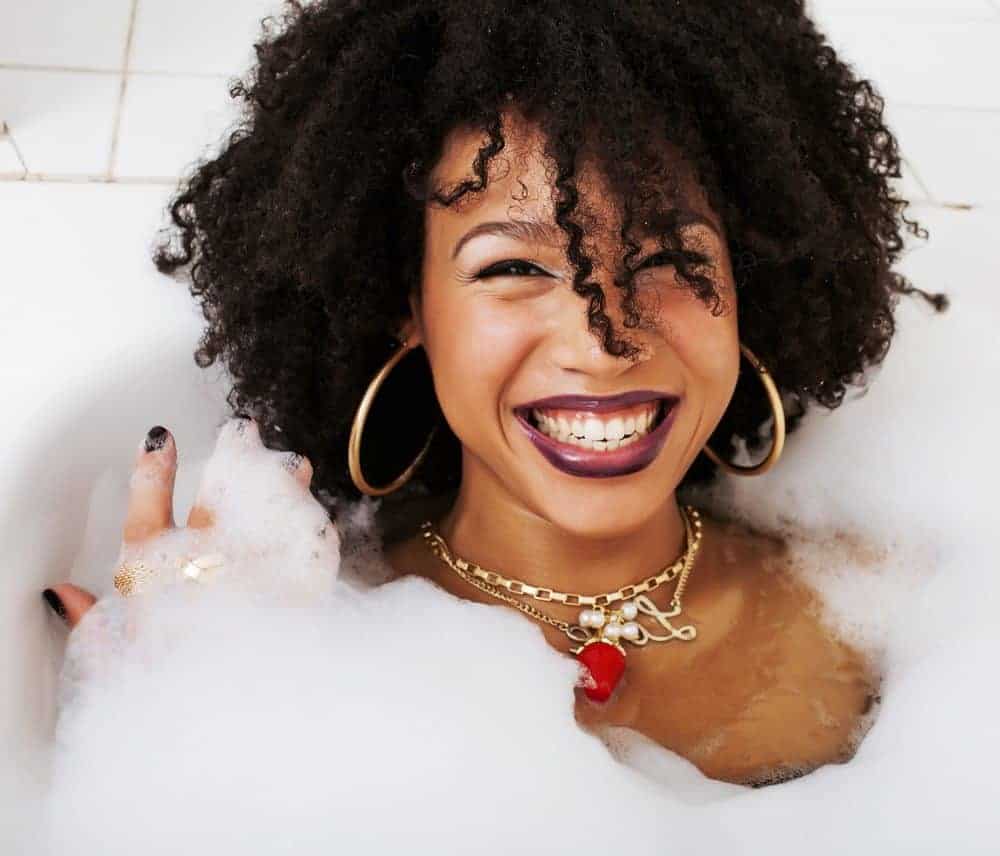 If you intend to use African black soap shampoo on your hair, you need to know a few things. First of all, you may experience some temporary dryness, but using a conditioner afterward will usually fix this issue.
If you already have a lot of trouble with your hair drying out, you may need to use shikakai shampoo or a different hair product. Although, you could still use African black soap for clarifying your hair.
DIY Homemade Natural Shampoo With African Black Soap | Healing Recipe
African Black Soap Shampoo Recipe:
In this video,
Whitney White
demonstrates how to create a simple, natural, African black soap shampoo designed to clean your hair while leaving it hydrated. The formula, which is perfect for homemade DIY enthusiasts, contains African black soap and a blend of essential oils and other products that are genuinely good for your hair.
If you'd like to create this homemade shampoo, you'll need to combine the soap with some water, tea tree oil, and a bit of sweet almond essential oil. Once you've blended the ingredients together, apply them directly to your wet hair and work the shampoo into a lather.
Pay close attention to roots of the hair and then work your way down to the ends, making sure to get a generous amount of shampoo throughout your hair.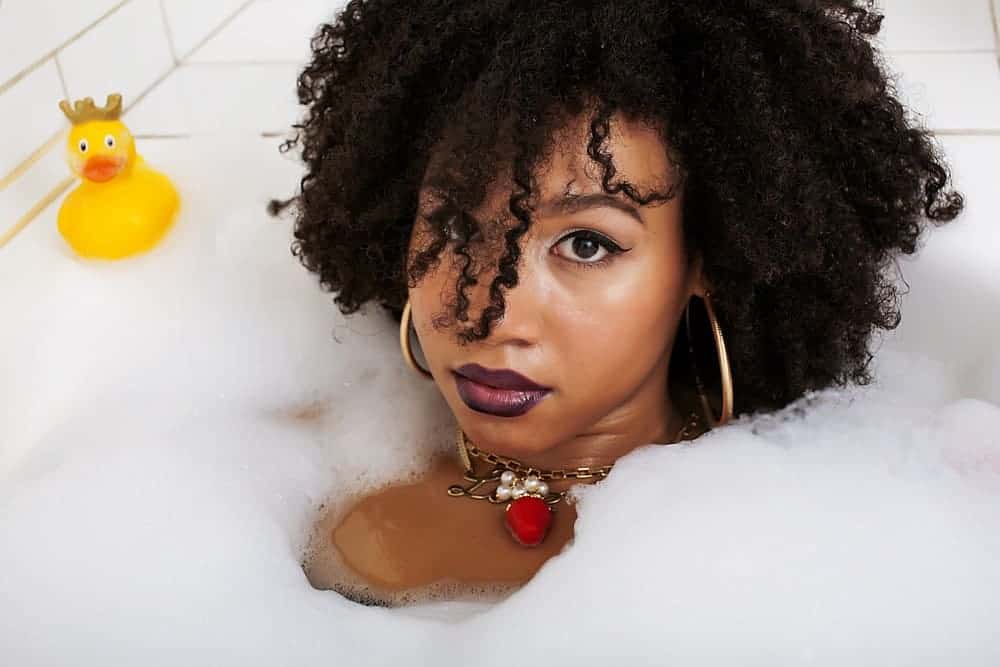 Many people love using African black soap shampoo because it's a natural product that genuinely works for a lot of women. It contains different vitamins and antioxidants that can protect the skin and the scalp.
Tea tree oil is a product that some people think encourages faster hair growth while eliminating the excess oils that may be in the hair. We haven't found evidence that tea tree oil makes your hair grow faster, however, there are plenty of benefits to using the oil.
This homemade product is easy to apply and it's something that will leave the hair feeling clean. If you're looking for a natural alternative to the commercial products currently on the market, African black soap is worth trying.