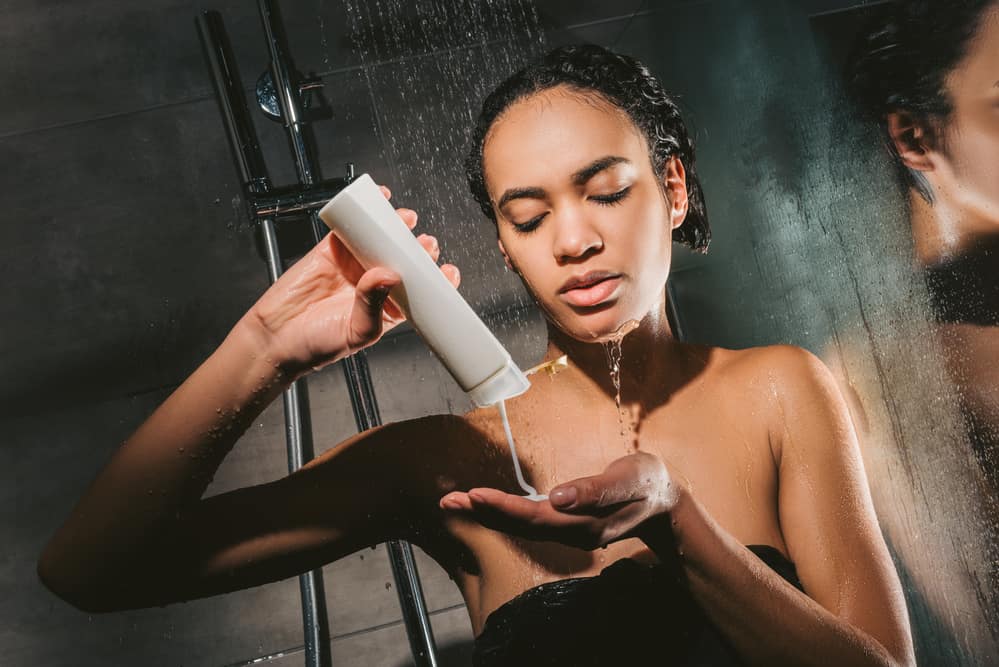 We all know the struggle of running out of body wash mid-shower. When it happens, you may go into a mild panic until your shampoo comes into view.
If you're wondering whether you can use shampoo as a body wash, you're in the right place. We'll take a deep dive into the topic, so you'll know for sure whether it's a good idea.
Can You Use Shampoo as Body Wash?
You can use shampoo as body wash (or soap) in a pinch, but we don't recommend using shampoo as a replacement for body wash or soap on a regular basis. Shampoos and body washes are formulated for different purposes and we recommend using them for their designed purpose.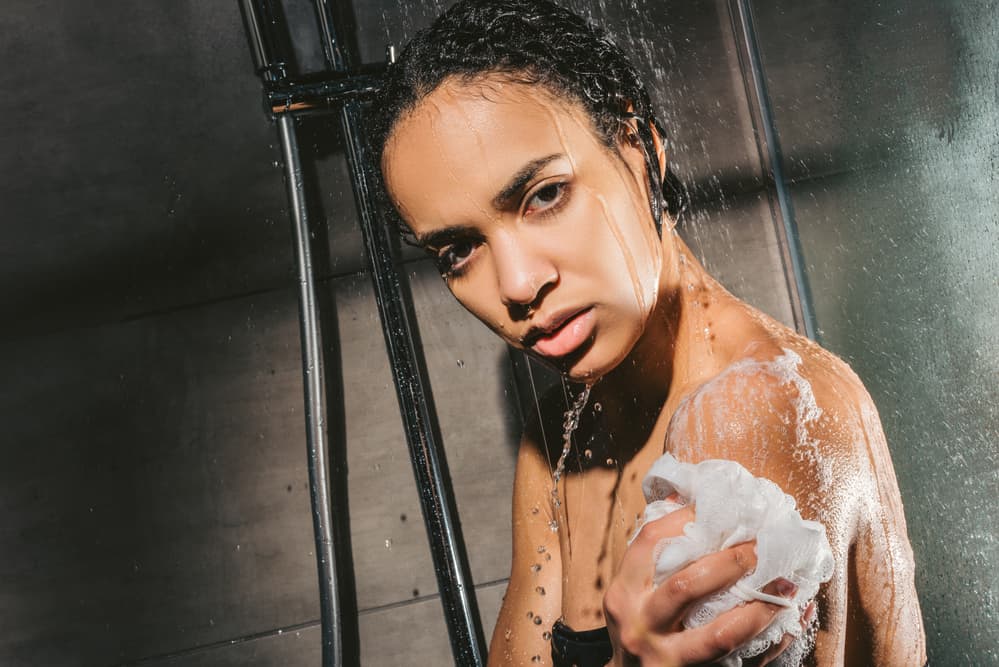 The Reasons Shampoos Are Best for Hair
Though shampoos and body washes are both cleansers, they are formulated for different purposes, and their ingredients will reflect that.
In this section, we'll discuss shampoo and body wash differences and provide a few reasons why shampoos are not great body washes:
Low cleaning power: Shampoo has a lower concentration of surfactants than body wash, and that's because it's best not to remove all the oil from the hair follicle – that would leave it feeling like straw. On the other hand, body washes were made solely to remove various oils and dirt. So, if you use your shampoo as a body wash, you might not feel as clean as you would if you used a body wash.
Residue: Another problem you may encounter when using shampoo as a body wash is residue. Many shampoos have a chemical structure formulated with silicones and conditioners that can leave your body feeling noticeably sticky. You may even be able to see a film on your skin. The stickiness will be more apparent if you use a shampoo formulated for naturally curly hair or damaged hair – these contain even more slippery moisturizers, unlike most body washes.
High pH: Shampoo pH varies widely, and certain pH levels can harm your skin. On average, shampoos have a pH between 3.5 and 9, while the pH of your skin is around 5.5. For the best results, you should use soap that has a similar pH as your skin, so if your shampoo happens to have a pH that's too alkaline or too acidic, you may notice some issues. If the shampoo's pH is around 9, your skin could end up super dry to the point of peeling. On the other hand, if the pH is closer to 3, your skin could react with acne or even eczema.
Bad for nether regions: The skin on your private areas is more sensitive to chemicals than the rest of your body, and most shampoos have artificial fragrances and chemicals that shouldn't go down there. Washing your private areas with shampoo could irritate your skin and even cause burning, itching, or a full-blown infection.
Keep in mind that some shampoos are better than others, and we'll get into that in the section below.
Your Shampoo Type Matters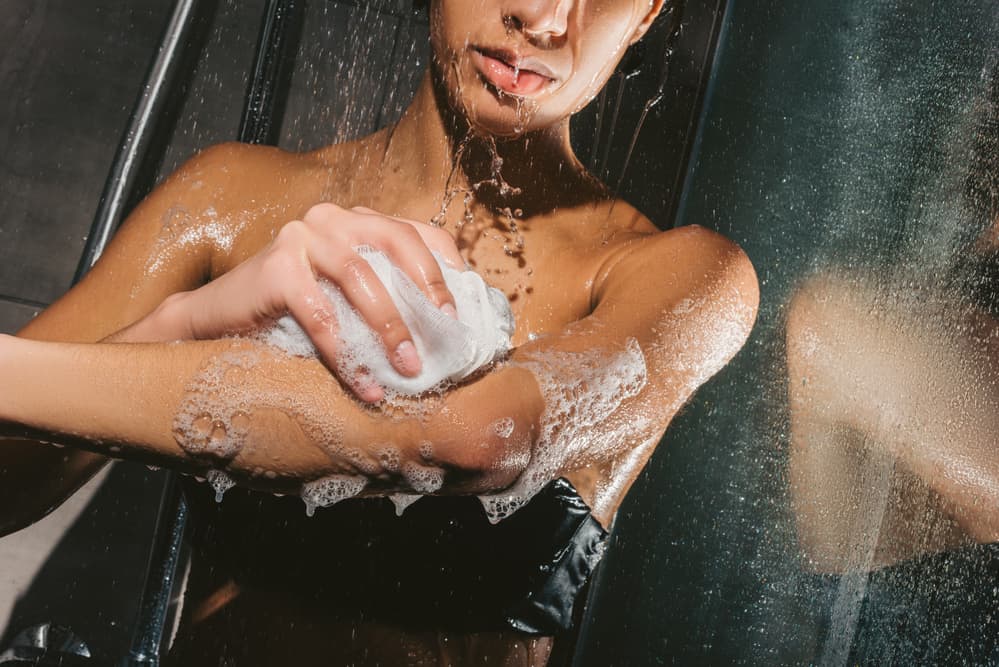 With so many shampoo types on the market, it's essential to consider the type of shampoo you've got in your shower. Some are okay, while some shouldn't be used on your body under any circumstances.
Anti-Dandruff Shampoos and Medicated shampoos
Shampoos formulated to treat dandruff often contain chemicals that can make your skin unbelievably dry. They can also irritate your skin and cause bumps to appear.
Some use dandruff shampoos to counteract facial dandruff on their face, but it's important not to forget that dandruff shampoo also contains ingredients to keep your hair healthy. It's these ingredients that can do your skin harm.
Sulfate-Free shampoos
Sulfate-free shampoos, which are often free of other offensive ingredients (salt, parabens, phthalates), are thought to be a safe bet for a one-time body wash. But be aware that the sulfate-alternative may not cleanse as well as a sulfate can (e.g., sodium lauryl sulfate and sodium laureth sulfate).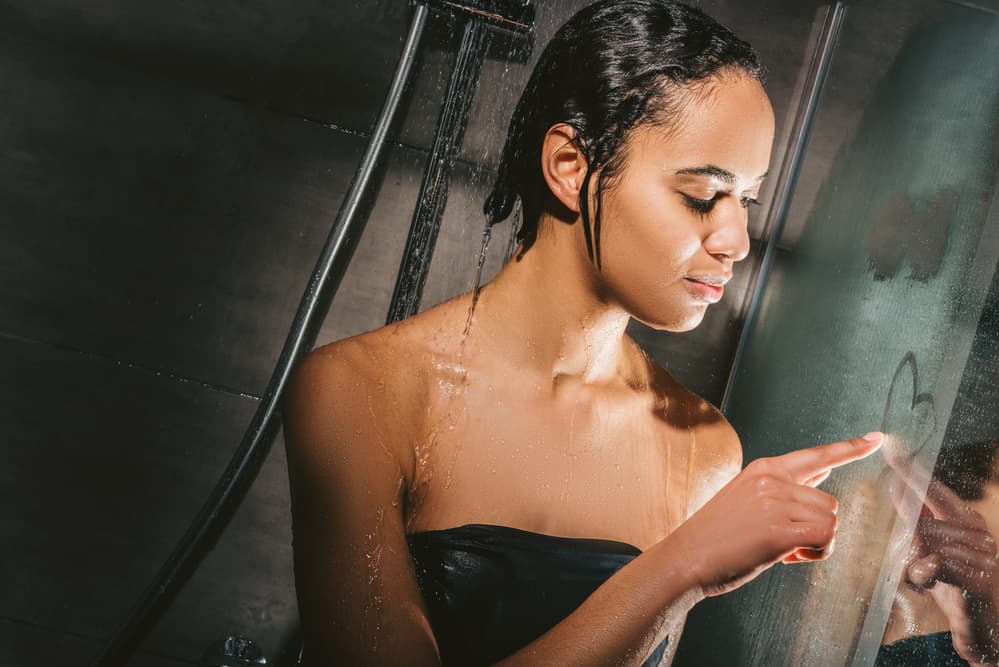 Sulfate Shampoos
Sulfate shampoos often contain silicones that can make your skin feel slippery. So, it's good to be aware of this potential effect.
Cheap Shampoos
Cheap shampoos are often formulated with the cheapest ingredients out there. That's how manufacturers keep the price low. These shampoos are more likely to contain ingredients such as alcohol, salt, and synthetic fragrances.
They also tend to have a higher pH, resulting in dry skin and irritation in some cases. So, if you have a $1 shampoo from the dollar store, we urge you to refrain from using it as a body wash.
*Every shampoo is formulated a bit differently, so it's best to take a look at your shampoo's label to determine whether it could be irritating. Some ingredients to look out for include salt, parabens, synthetic fragrances, alcohol, formaldehyde, and propylene glycol.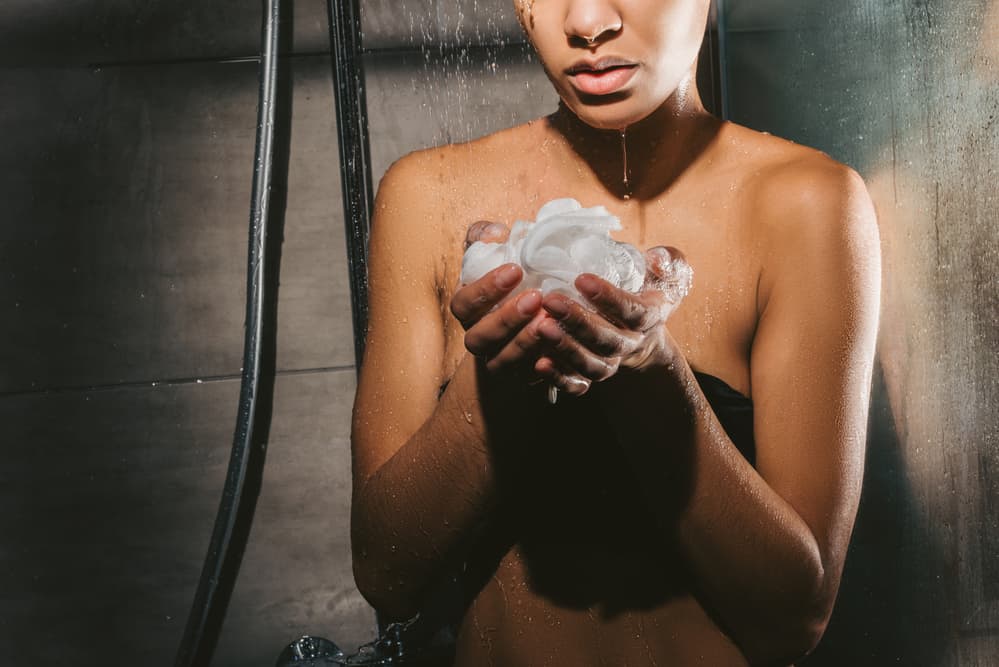 Can You Use Shampoo as Body Wash in a Pinch?
With all that being said, you may be tempted to use your shampoo in a pinch. How much damage could that cause? That's what we'll address in this section.
Using shampoo as a body wash just once is not likely to cause you any serious issues. But to be safe, we recommend following the below tips:
Don't use a ton of shampoo: Since shampoo is not meant to be used on your body, we suggest using as little as possible to get the job done. Less is better.
Keep the shampoo away from your private parts. As we outlined earlier, it's never a good idea to use shampoo down there. If you are out of body wash, your only other option is water.
Don't use hot water. If your shampoo has a high pH, it'll probably dry your skin out, and hot water will only exacerbate this issue. So, if you are used to taking steamy showers with your body wash, turn the temperature down this one time to lessen the chances of completely drying out your skin.
Don't use shampoo on your face. Throwing off your face's pH and oil balance can lead to disastrous consequences that can take a long time to remedy. Your skin could react with hives, acne, or severe dryness. You're better off washing your face with water this time.
Shampoo and Body Wash Alternatives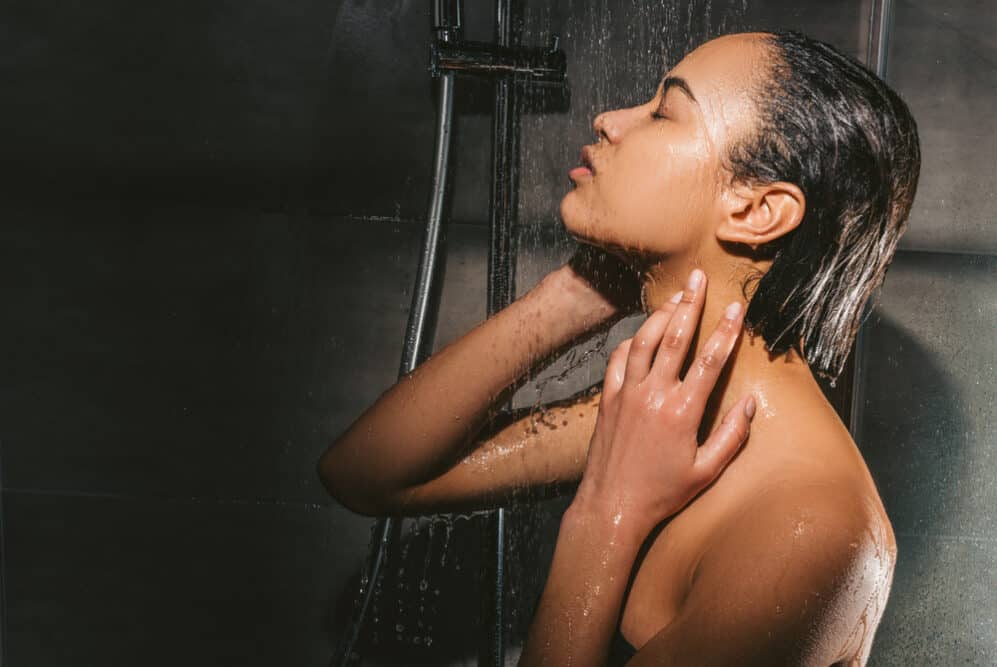 If you're someone who needs to use soap in the shower to feel clean, using your shampoo in a pinch may be okay. But the best option is not to use shampoo at all. Here are some shampoo alternatives you should consider.
Water
According to some skin experts, good old H2O is the best thing to use to clean your body. Water washes away dirt and debris easily while leaving your skin feeling smooth and supple.
If you're feeling self-conscious about how your armpits may smell with water-only washing, use a bit of shampoo on them (just this once).
Natural Oils
If you've never heard of cleansing your body with oil, you've been missing out. Natural oils like olive, castor bean, sweet almond, and grapeseed have excellent cleansing properties.
To use cleansing oils, all you've got to do is rub them on your skin and then wipe them away with a damp washcloth. You could also rinse the oils away in the shower. Afterward, dry your skin off and go.
Baby Wipes
Baby wipes are gentle enough for most people's skin. Most of them contain cleansers to get rid of oil, dirt, and debris. So, they can get you through until you can get more body wash.
If you want to use baby wipes, make sure you use a new one for every part of your body. If you've only got a few wipes, focus on the areas that get the smelliest (pits, nether regions, feet, etc.). Be sure not to wipe too vigorously, as this can cause irritation.
Unscented wipes are best, as they are less likely to contain skin irritants. If you have sensitive skin you'll certainly want to avoid scented wipes.
Conclusion
Shampoos and body washes are formulated for different purposes. We recommend using them for their designed purpose, but if you're in a pinch shampoo can be used as soap too.
We don't recommend going this route until you've exhausted other options contemplated within this article.
However, getting clean without body wash is a real challenge, but with the information and suggestions in this article, you're up for the task!