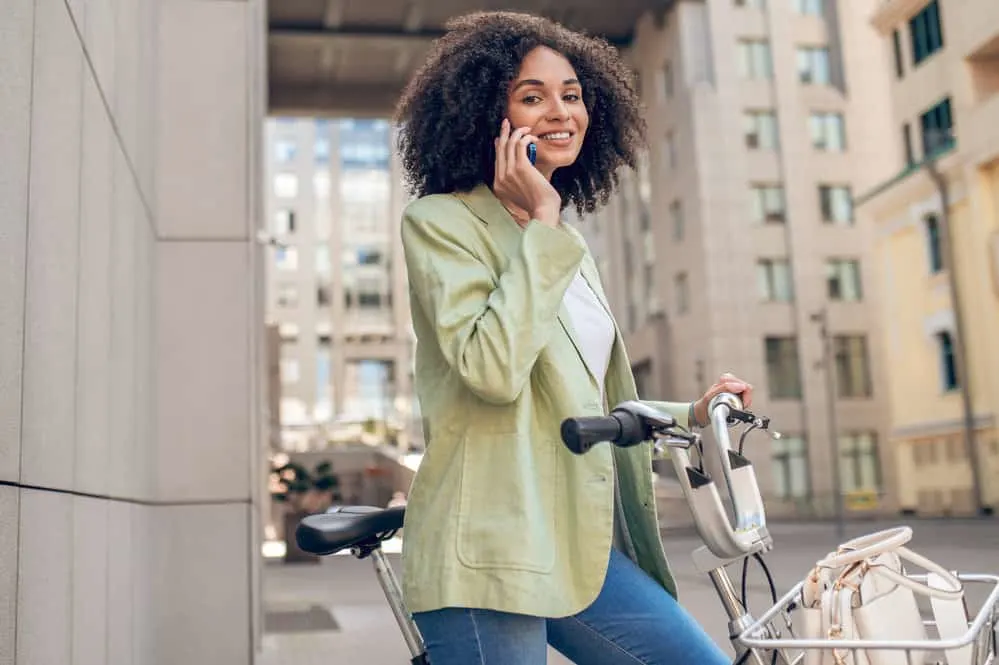 Commercial hair growth oils are becoming more popular by the minute. And that's because manufacturers of these products claim to help you achieve your loftiest hair growth and thickness goals in no time.
What if we told you that hair growth remedies don't have to be formulated in a lab?
You can meaningfully support your hair's health and grow your hair to new lengths with pure oils. But the right oil for you will depend on various factors, including the oil's chemical makeup, your hair chemistry, your hair care routine, and much more.
So, which oil is best for hair growth and thickness? In this article, we'll reveal some of the best oils for hair growth and thickness and help you decide which one is most likely to be effective for you. Let's get right into it!
Which Oil Is Best for Hair Growth and Thickness?
There isn't a single "best" oil for hair growth and thickness, as the right oil for you will depend on various factors, including the oil's chemical makeup, your hair chemistry, and your hair care routine. This article will highlight how jojoba oil, castor oil, argan oil, and grapeseed oil can support hair growth and thickness.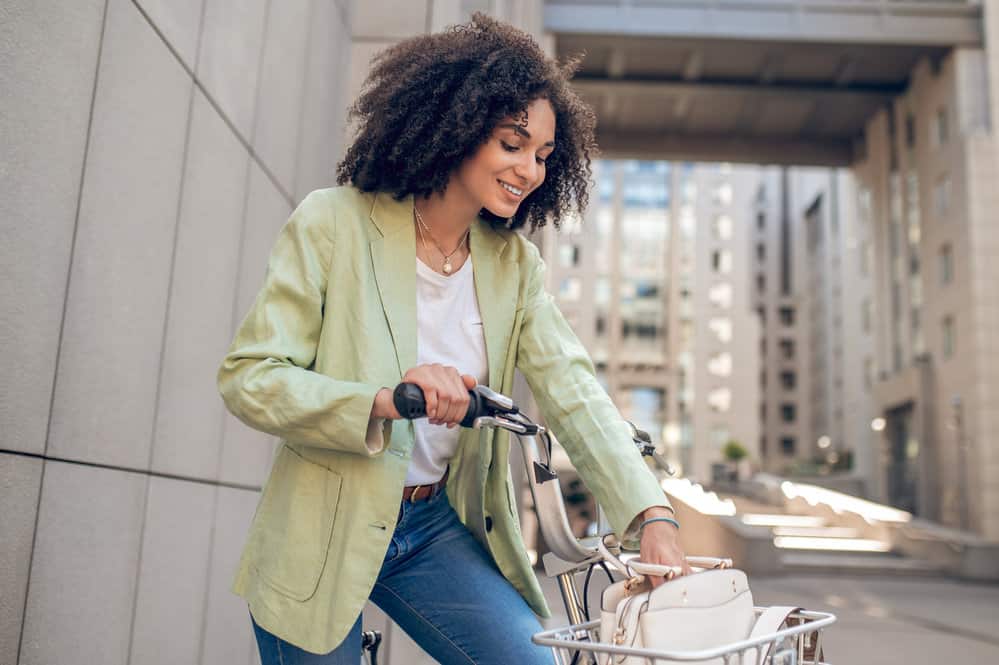 The Best Oils for Hair Growth and Thickness
Before we jump into the best oils for hair growth and thickness, it's important to know what makes an oil good for these purposes. Oils house a unique blend of fats, vitamins, minerals, and more – the variation in each oil's composition means that oils will work in different ways to nourish your hair.
Still, there are some vitamins and minerals that are universally good for hair growth and thickness – you want them in your oil.
They include:
Vitamin B – Vitamin B helps to reduce hair shedding and hair loss by feeding the hair follicles so that they function properly.
Vitamin C – Vitamin C aids in the production of collagen, which strengthens your hair. It also works as an antioxidant, protecting your strands from free radicals.
Vitamin E – Vitamin E is another antioxidant that fights free radicals and the scalp damage they can cause. It can also help with scalp blood (and consequently, nutrient) circulation.
Vitamin A – Vitamin A plays an important role in cell growth for your whole body, including your hair follicles.
Vitamin D – Vitamin D stimulates your follicles to grow hair. It also aids in warding off inflammation in the scalp.
Iron – Iron is a mineral that facilitates the production of hemoglobin in the body. Hemoglobin carries oxygen to your cells, including the cells that make up your hair follicles. That could mean quicker hair growth and potentially thicker hair.
Zinc – Zinc is a mineral that strengthens your hair follicles and can help regulate your hormones, warding off hormone-related hair loss.
Iodine – Iodine aids in the production of hormones in the thyroid, which can help stave off hair loss.
*This is not an all-inclusive list of vitamins and minerals that help with hair growth.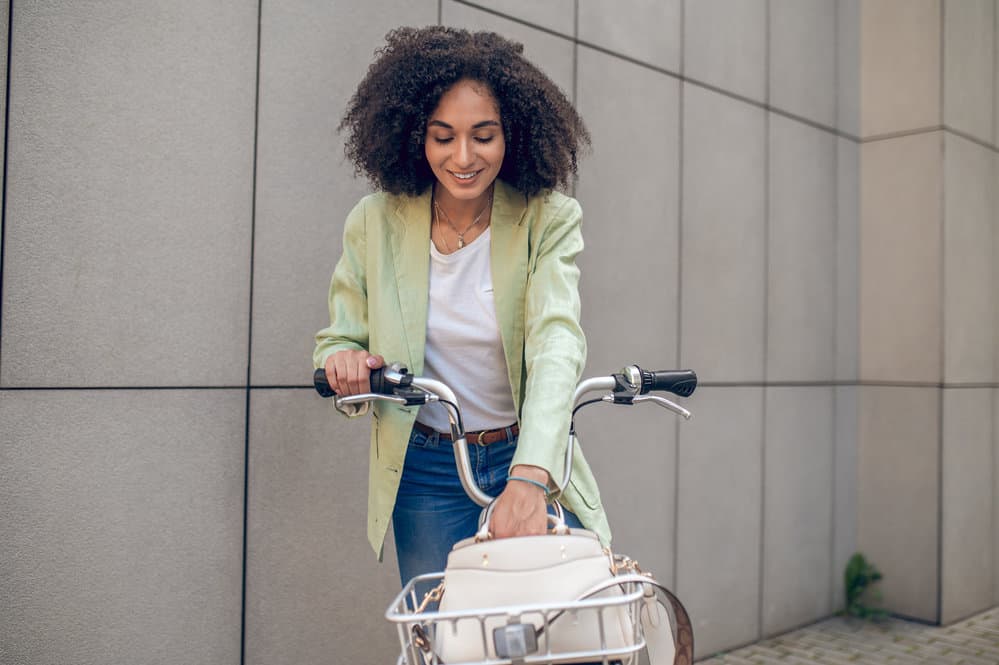 Jojoba Oil – The Oil that Mimics Sebum
The first oil we'd like to shed light on is jojoba oil. It's an oil that you'll find in many of your favorite natural hair products, from conditioners and deep conditioners to moisturizers and leave-in conditioners.
If you're dealing with a lack of hair density, slow-growing hair, or just want to ensure that your hair is the best that it can be, jojoba oil could be exactly what you need.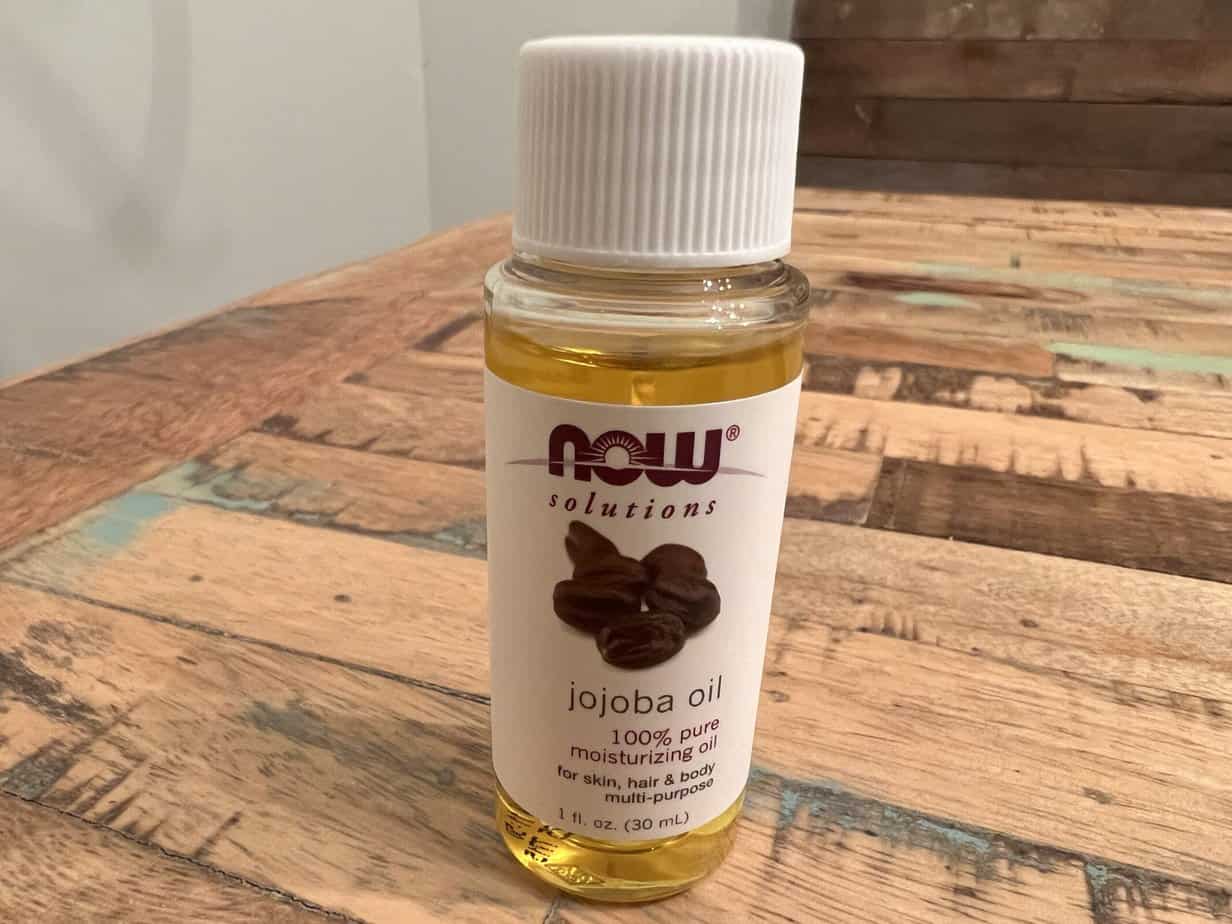 What Is Jojoba Oil?
Jojoba oil comes from the jojoba plant, which is native to both America and Mexico. Despite what many think when they hear the term "jojoba oil," it's not really an oil at all. It is an extract of the plant's seeds. It is more of a wax than an oil, though we'll call it an oil since that's the term that everyone uses.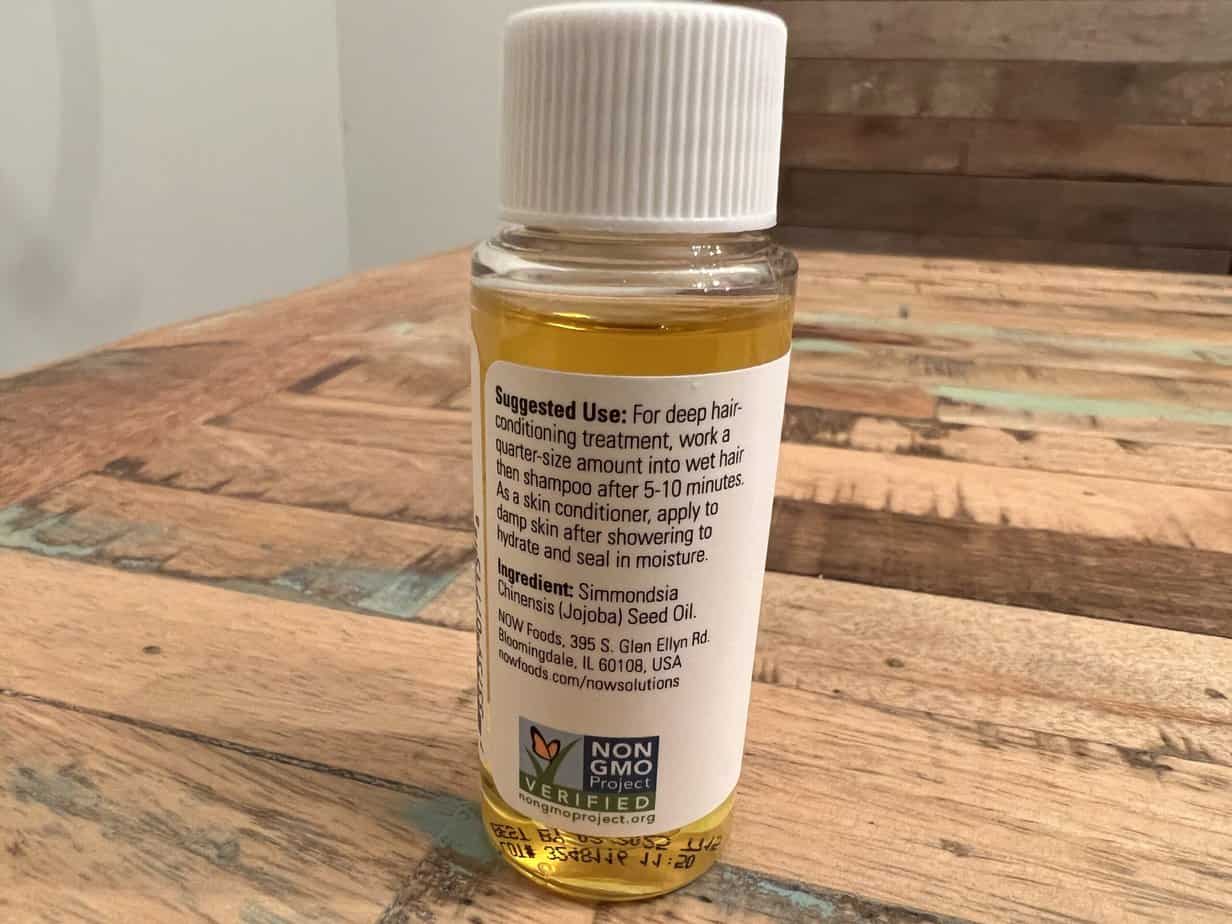 Using Jojoba Oil to Promote Hair Growth
There are several great reasons why people all over the world use jojoba oil as part of their natural hair care routine. It's all in the benefits the oil provides to the hair and scalp.
Here are a few of the main benefits of jojoba oil:
Enhanced hair thickness. Jojoba oil is full of hair-healthy vitamins, including vitamins A, B, and E. It also contains zinc, copper, and other minerals that support healthy hair growth. These vitamins and minerals aid in blood and nutrient circulation, strengthen the hair, regulate hormones, and more.
Lubrication. Jojoba oil makes the hair slicker and easier to detangle and style. This results in less breakage throughout the hair care and styling processes.
Smoother hair. With the continued use of jojoba oil, you'll notice that your hair is less frizzy than it used to be. Its frizz-fighting function stems from its ability to smooth your hair cuticles. The oil also moisturizes your strands so they won't frizz up as they seek out moisture from the surrounding environment.
Moisture sealing. Keeping your hair moisturized takes more than hydrating it with the right products. Some hair types, specifically high-porosity strands, need moisture to be sealed in. Otherwise, the moisture would escape the strands right away, and your hair will become dry and prone to breakage. Jojoba oil sits on the surface of your hair strands and acts as a barrier to moisture loss.
Shinier hair. Jojoba oil instantly adds more shine to your hair, but not so much that it looks artificial. It's just enough to give your strands a bit of reflectiveness.
Scalp moisture. Healthy hair starts with a healthy scalp, and one thing that every scalp needs to be healthy is moisture. Applying jojoba oil topically can drastically improve the moisture levels of your scalp.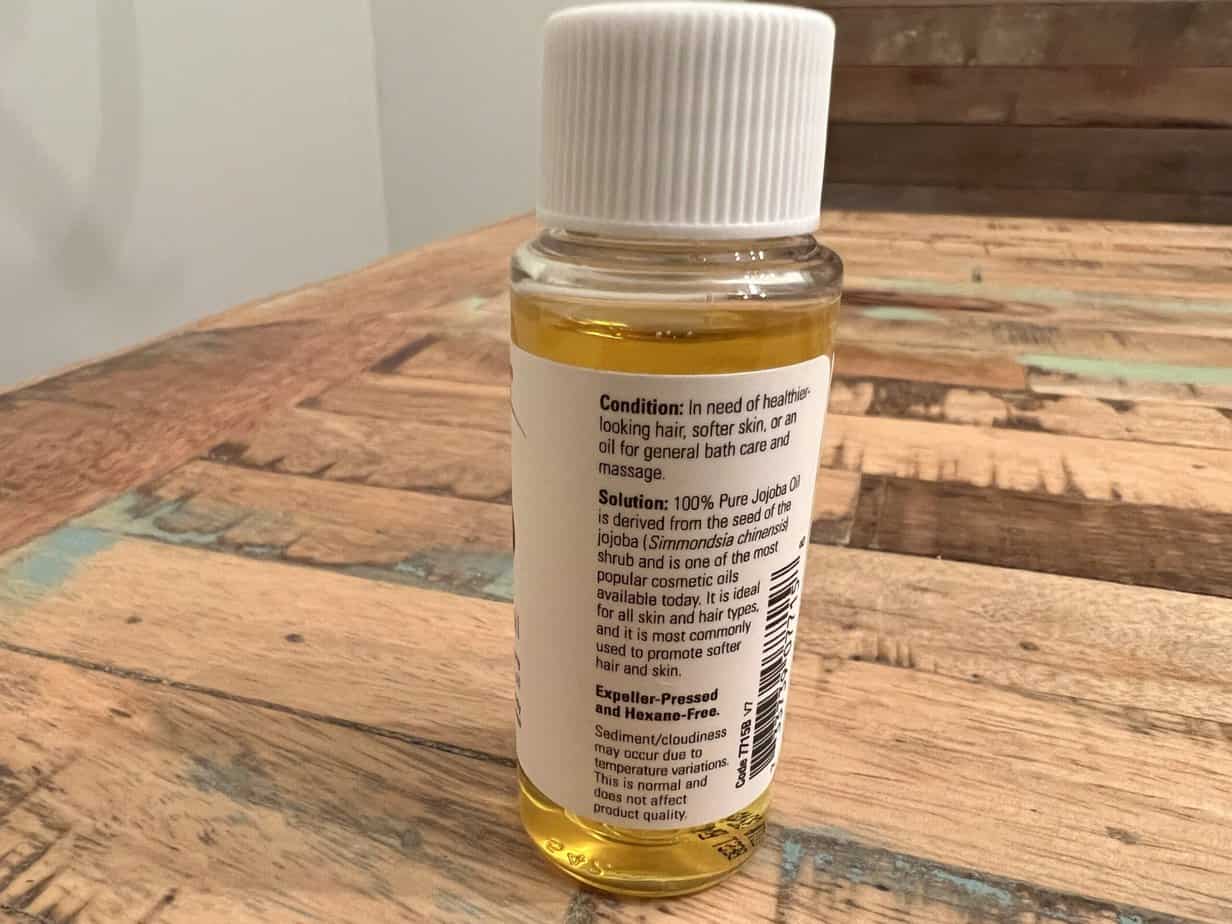 Which Hair Type Benefits from Jojoba Oil?
Many think that jojoba oil is for every hair type under the sun. Although every hair type can benefit from a little extra moisture, jojoba oil is best for a select few hair types.
The first hair type that benefits most from jojoba oil is high-porosity hair. This hair type has a hard time holding onto moisture. It has raised cuticles that aren't able to keep moisture inside the hair shaft for long.
Jojoba oil can help tremendously with this hair type since the oil doesn't simply sink into the hair – it stays on the surface of the hair and reduces moisture loss. If you use jojoba oil on low-porosity hair, you could experience buildup on your hair and scalp that you'll then need to remove with clarifying shampoo.
Jojoba oil can also work wonders for damaged hair, whether the damage came from rough styling, overzealous detangling, or chemicals.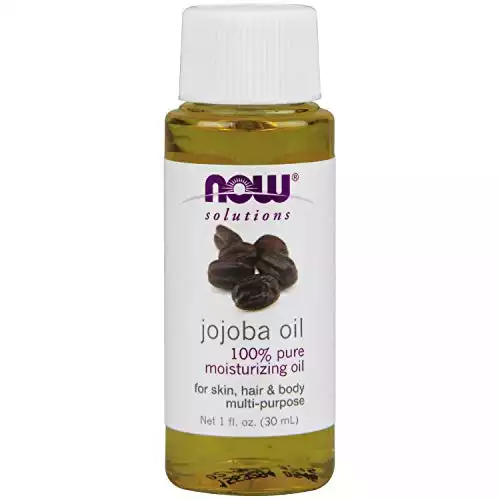 Pros and Cons of Jojoba Oil
If you're not 100% sure that jojoba oil is the right oil to supercharge your hair growth, it could be because you don't yet have the full picture. To give you a more complete understanding of the oil, let's move on to its pros and cons.
Pros
Full of vitamins and minerals, your hair needs to be healthy.
Easy to find online.
Has a very light, barely-there scent.
Can boost hair length retention.
Can stimulate your hair follicles to grow hair faster.
Works really well for textured hair.
Cons
It is more on the expensive side when compared to other hair oils.
Difficult to find in brick-and-mortar stores.
Can weigh down fine, straight hair.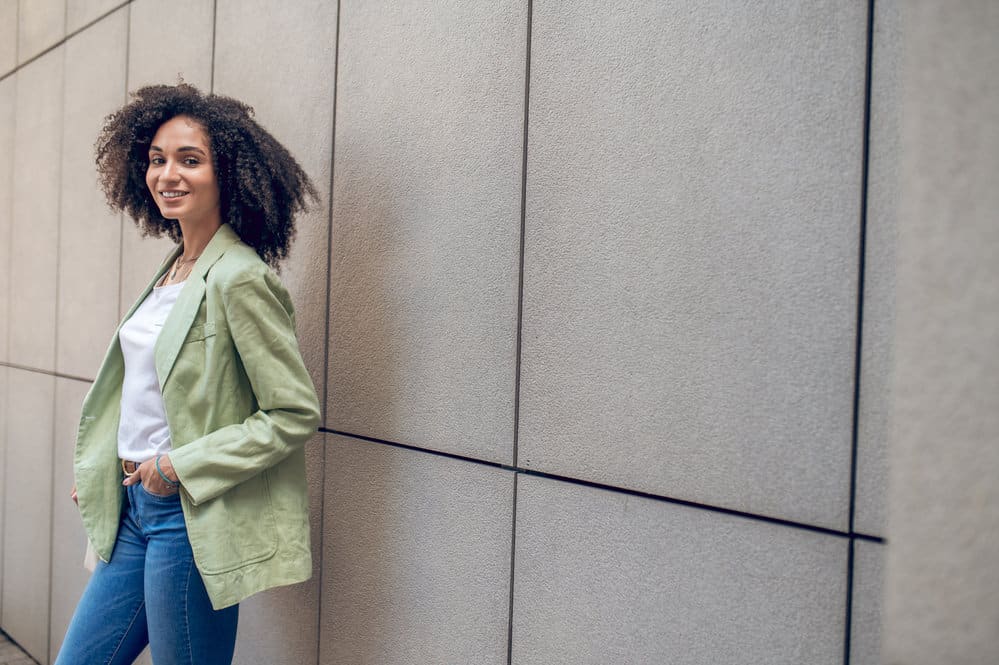 Castor Oil for Moisture Sealing and Hair Rejuvenation
Castor oil is huge in the natural hair community among those with tight hair textures. It's been praised extensively for turning damaged hair into the picture of health.
Though some of the claims about castor oil may be embellished a bit, there's no denying that the oil can make a big difference in your hair growth journey.
What Is Castor Oil?
As you may be able to tell from the name, castor oil is an oil derived from castor beans. The official name of the plant is Ricinus communis. The oil was initially used to treat a wide variety of skin conditions and health conditions, like constipation. But today, people all over use it to promote hair thickness and growth.
Using Castor Oil for Hair Growth
Before we move forward, know that castor oil isn't an instant hair growth miracle, as some would have you believe. But it can help promote hair growth and thickness in many ways. Here are some benefits of castor oil you should know about:
Antibacterial and antifungal properties. Dandruff, psoriasis, and other scalp conditions are not always thought to be to blame for hair loss. But they certainly can be. When your scalp is unhealthy, it's not able to produce hair at its max capacity. Castor oil has both antibacterial and antifungal properties, which can help you avoid scalp problems that could cost you your hair.
Moisture sealing. One of the best ways to keep hair moisturized and thriving is to seal moisture into your strands. Castor oil is known to have this effect on the hair. When you apply the oil, it slows moisture loss, so you can enjoy better-moisturized hair for longer. And because your hair is adequately moisturized, it won't be as brittle, so it'll break less. That means you'll hold onto more length over time.
Scalp moisture. Castor oil is full of fatty acids that help the scalp retain moisture. This helps to reduce scalp itch and the snowball of irritation, infections, and hair loss that can result from it.
Better scalp blood flow. When applied topically, castor oil is known to increase scalp blood flow so your scalp will receive more of the nutrients it needs to be healthy. In turn, you'll grow healthier hair faster.
Damage repair. Castor oil is a fantastic hair conditioner that can give damaged hair a pick-me-up after incurring structural damage.
Which Hair Type Benefits from Castor Oil?
Most hair types mesh well with castor oil, but not all do. If you want to know whether it's a good match for your hair, this is the section for you.
People with high-porosity hair will love the fact that castor oil keeps their hair nourished and moisturized for longer. And if you have a dry scalp, this oil can give you some much-needed relief and even help heal your dandruff.
Moreover, if you deal with dry or damaged hair, you may find that castor oil is your hair savior. It deeply moisturizes and visibly rejuvenates damaged hair, increasing its resilience.
Just know that incorporating castor oil into your hair regimen can be a real pain if you have fine hair or prefer to wear your hair straight.
The oil is viscous and heavier than most other oils, so people with these hair types may find that it's just too much for their hair. Those with curly, coarse hair are not likely to experience this issue with castor oil.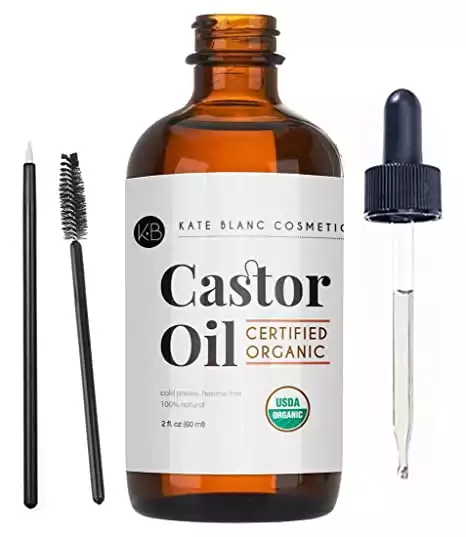 Pros and Cons of Castor Oil
There's no doubt about it – castor oil is an amazing oil that serves an invaluable purpose in many people's hair regimen. But it's not without its faults. Here are some of the pros and cons you should consider before giving castor oil a try:
Pros
Castor oil is a heavy-duty sealant. When you use it to seal moisture into your hair (more on this later), you can hold onto moisture for several days.
The oil not only benefits the hair but it helps you to maintain a healthy scalp, which is necessary for healthy hair growth.
Castor oil is ideal for the frizziest, most unruly hair there is. And it has some staying power in comparison to those oils that seem to evaporate as soon as you apply them.
Cons
Many claim that castor oil can give you miraculous hair growth overnight. This is simply not true.
The heaviness of castor oil makes it unusable for many of those who have low porosity hair, excessive oiliness on the scalp, or don't want their hair to be weighed down.
Castor oil is a known allergen, though most people use it without any issues.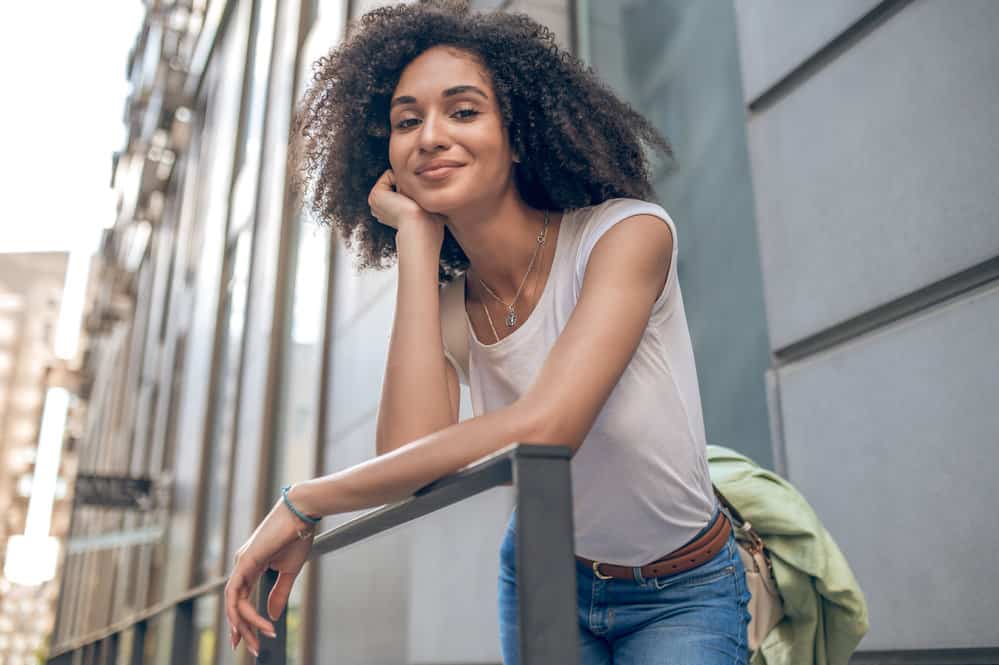 Argan Oil – Liquid Gold
Moving on to argan oil. It's known as a hair health elixir that can transform even the most damaged hair into a mane worthy of envy. The benefits of argan oil aren't just physical; the oil works beneath the hair shaft and underneath the skin.
Just like the other oils on this list, argan oil doesn't magically grow hair 10 inches overnight. However, it promotes hair health, increasing your chances of growing healthy hair at a normal rate.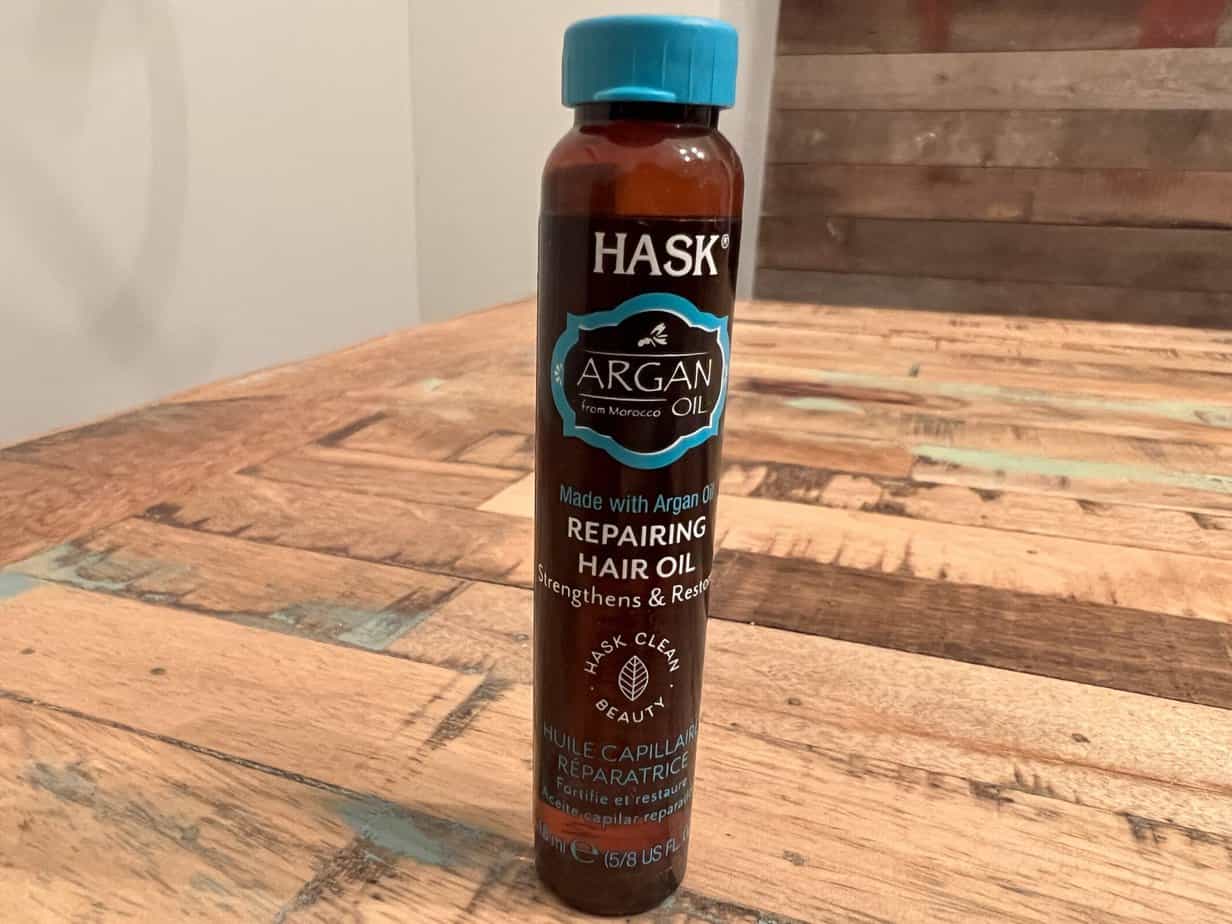 What Is Argan Oil?
Argan oil is an oil pressed from argan tree kernels or nuts. The argan tree is native to Algeria and Morocco. In some places, argan oil is an accompaniment to bread and pasta, but in America, the oil is used to beautify the skin and grow and nourish hair.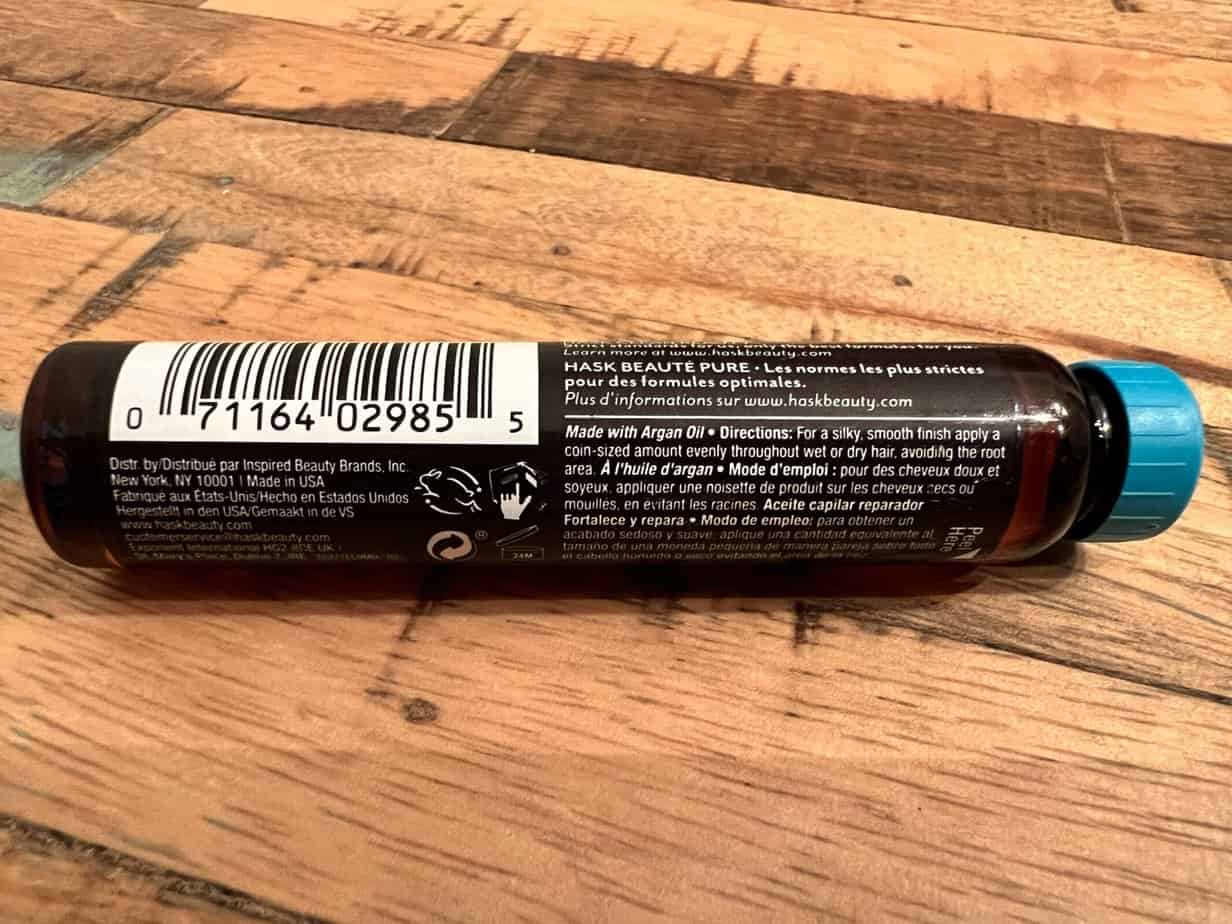 Using Argan Oil for Hair Growth
Now that we've gotten the basics out of the way let's get into some of the main benefits of argan oil. They'll make it easy to see why so many people use the oil to support their hair growth journey:
Vitamins and minerals to foster healthy hair growth. Argan oil didn't get its nickname, "liquid gold," for nothing. This oil is packed with vitamins A, E, and C, which (if you recall) support follicular health, boost collagen, and fight free radicals. It also contains antioxidants, which send more blood and nutrients to your scalp and hair follicles. They also work to protect the scalp from environmental influences. On top of that, argan oil contains omega 6s – these acids have been proven to stimulate hair growth.
Stronger hair follicles. There's no way you'll grow healthy hair if your hair follicles are weak. Strong hair follicles work to grow hair according to your predetermined hair growth cycle, and when it's time for a given hair strand to shed, only then will it do so. Weak hair follicles, on the other hand, may lead to premature shedding, where your hair sheds before it's time for it to do so – that's where hair thinness comes into play. Less than healthy follicles may also grow hair that's noticeably brittle or thin. Argan oil contains phenols, which are compounds that make your hair follicles stronger.
Rejuvenates chemically treated hair. Chances are you know that chemical treatments like relaxers and bleaching treatments put your hair through the wringer. Argan oil can give your strands the nourishment they need post-chemical processing to accelerate their renewal. Don't expect your hair to look like it did pre-chemical processing, but there will likely be a visual improvement.
Moisturization. Argan oil adds moisture to parched strands, and when your hair is moisturized, it becomes more elastic. With enhanced elasticity, your hair will be able to stretch further than normal before it breaks, reducing breakage.
Which Hair Type Benefits from Argan Oil?
Argan oil can be used by most people, regardless of their hair type or porosity. However, the oil is best suited to those with curly hair since it can handle many of the problems that plague this hair type.
But, for some, pure argan oil will be too rich and heavy. In those cases, instead of using the oil straight, users should add the argan oil to one of their favorite conditioners, deep conditioners, stylers, etc.
Pros and Cons of Argan Oil
With all of that understood, let's get into some of the pros and cons of argan oil. Knowing about the good and bad will help you decide whether the oil is worth trying.
Pros
Argan oil can foster hair growth by stimulating the creation of new hair and nourishing existing hair.
The oil is super popular, so it's easy to find at your local department store or beauty supply.
The phenols in argan oil make your hair follicles stronger, and that's a benefit you don't get with every oil.
Cons
The purity of argan oil isn't always certain. And since the oil is in high demand, manufacturers that are eager to cash in on the craze might try to pass off counterfeit oils as argan oil.
When used multiple times between washes, argan oil can leave a thick, greasy cast on the hair.
Pure argan oil is very expensive compared to other oils on this list.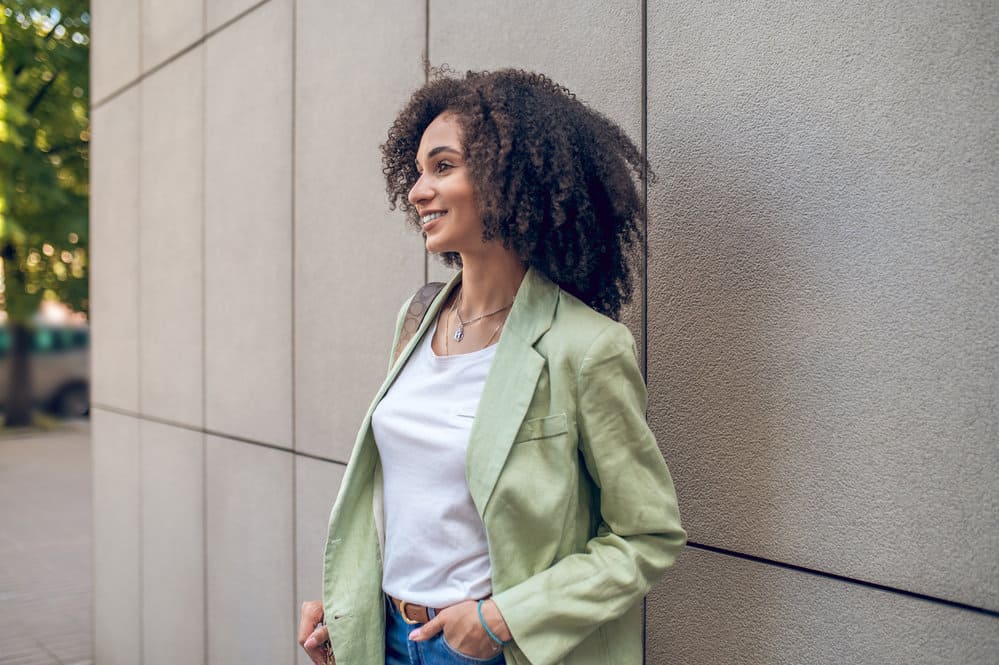 Grapeseed Oil for Both Moisturizing and Sealing
If you've never heard of grapeseed oil, much less tried it, you're missing out. Grapeseed oil doesn't have the name recognition of some of the other oils on this list, but it's a powerhouse nonetheless!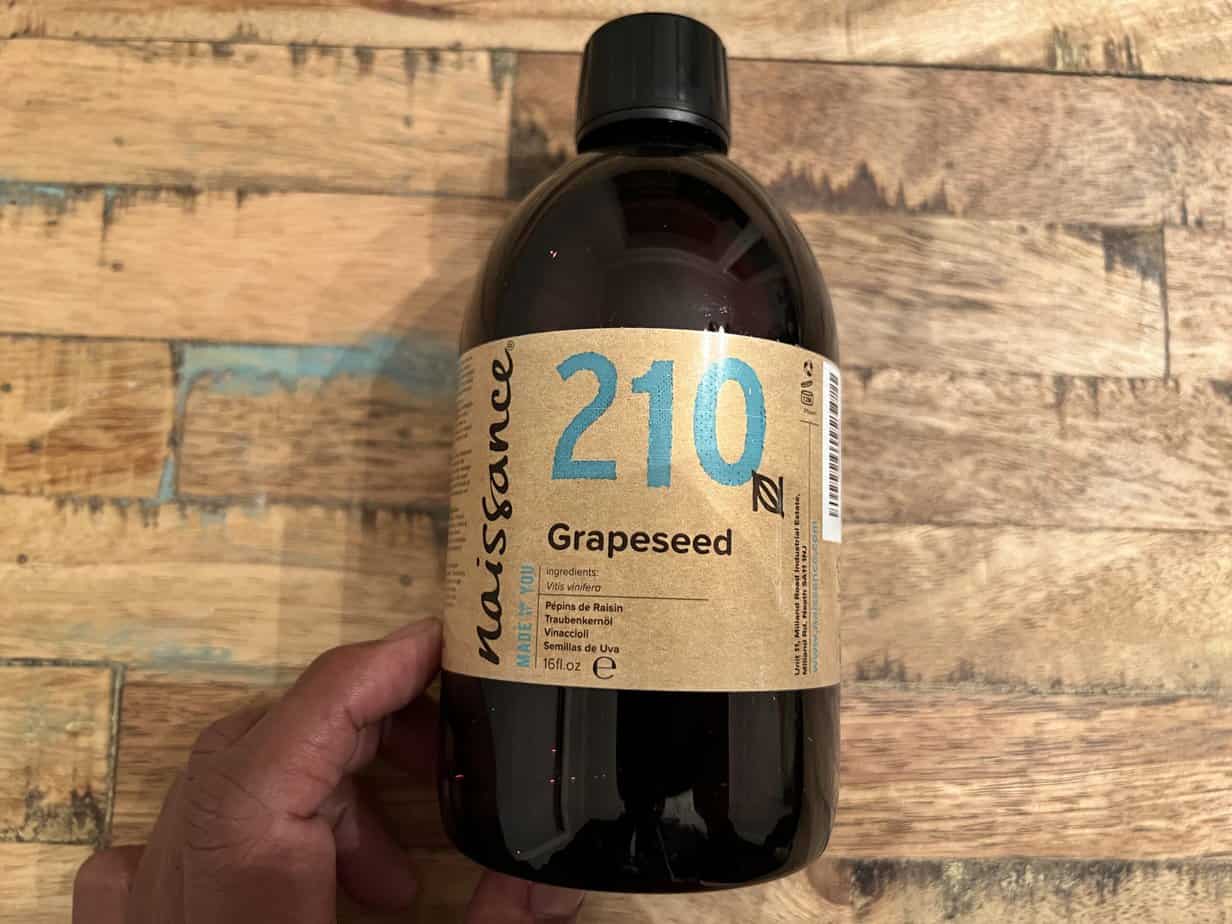 What Is Grapeseed Oil?
Grapeseed oil is what you get when you cold-press grape seeds. The oil ranges from yellow to green and has a very smooth, silky feel. Grapeseed oil is a favorite among wine drinkers and anyone who wants a little extra zing in their pasta or soup. But aside from its culinary applications, grapeseed oil could just be your holy grail hair elixir.
Using Grapeseed Oil for Hair Loss
Grapeseed oil has more substantial benefits than most people are aware of. We'll take a look at them here.
Hair-healthy vitamins that support hair health and growth. One of the best things about grapeseed oil is that it contains vitamins D, C, and E. These vitamins strengthen and nourish the hair follicles, protect the scalp from free radical damage, and facilitate the production of collagen. All of these functions lead to a healthier scalp, which can produce healthier hair at a normal rate.
Penetrative moisture. Grapeseed oil is a lightweight oil that can penetrate the hair and moisturize it from within. Chronic hair dryness and brittleness don't stand a chance.
Moisture sealing action. Though grapeseed oil can penetrate the hair, it can also be used to seal moisture in from water or other products.
Lightweight composition. Grapeseed oil's lightweight composition ensures that your hair doesn't become weighed down, even if you use the oil multiple times between wash days.
Less shedding. Grapeseed oils contain polyphenols that help to strengthen hair follicles. With regular use, you may find that your hair sheds less. Polyphenols are also antioxidants that boost the circulation of scalp blood and nutrients, encouraging healthy hair growth.
Which Hair Type Benefits from Grapeseed Oil?
Grapeseed oil is suited to all hair types, from straight and fine to kinky and coarse. So, if you're thinking about giving it a try, you can't go wrong with it. However, super high porosity hair may need a more substantial oil, like castor oil, for sealing purposes.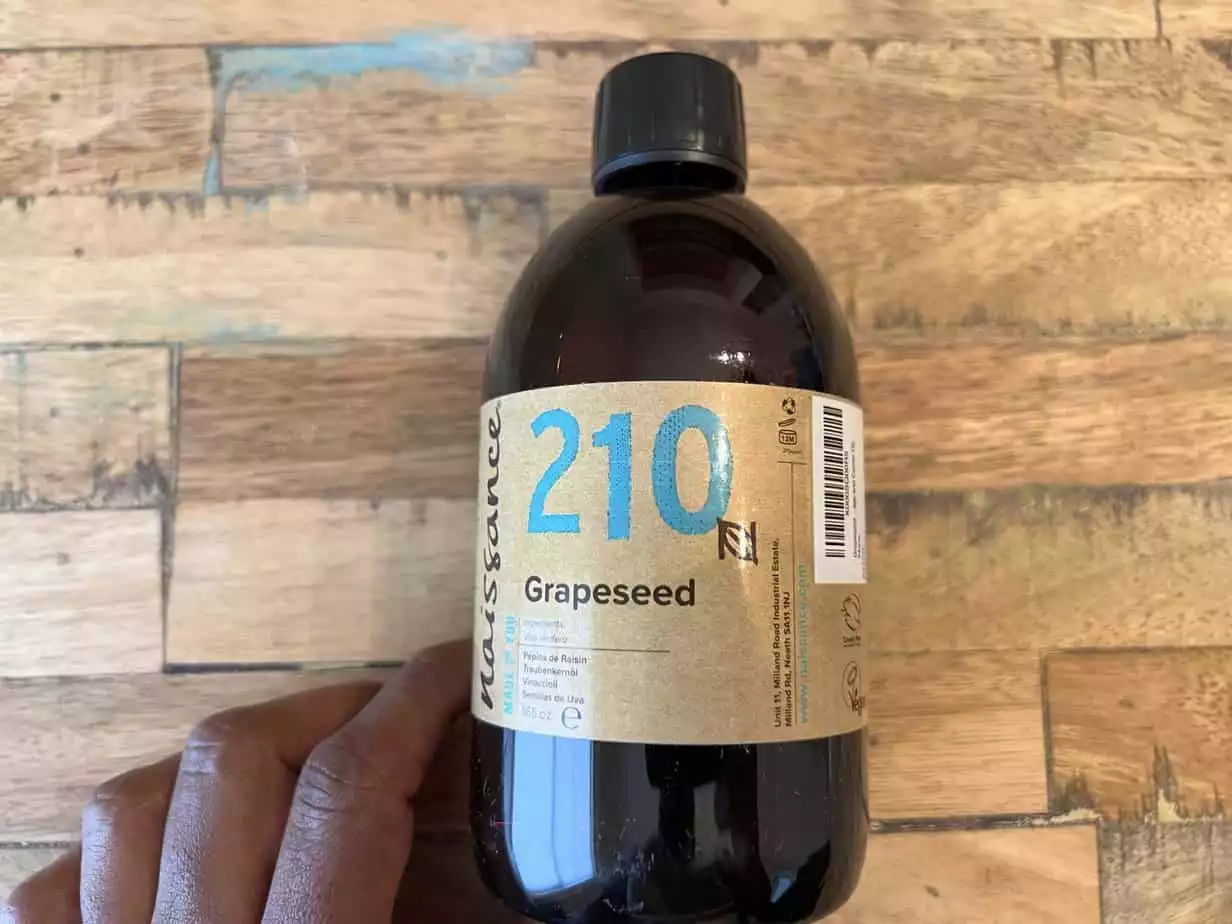 naissance 210 Grapeseed Oil
Kira recently tried using 100% natural, refined grapeseed oil on her hair, and she was impressed with its hypoallergenic properties, making it suitable for her sensitive skin also. This vegan-friendly oil left her hair feeling soft and smooth and became an effective moisturizer quickly absorbed by her skin.
Check Price
Curl Centric may receive compensation if you make a purchase using this link, at no additional cost to you.
Pros and Cons of Grapeseed Oil
Not quite sure whether grapeseed oil is a good choice for you? Weighing the pros and cons allows you to look at the whole picture. That way, you can make an informed decision.
Pros
The oil contains hair hydrators, scalp protectants, and vitamins that baby your hair and scalp, promoting growth and enhanced thickness.
The oil is more affordable than many of the oils you'll find at the department store or beauty supply.
The oil has a lightweight composition, so it won't weigh your hair down or make it feel gunky and greasy.
Cons
The oil may not pack enough of a punch for those who have very high porosity or damaged hair. People in this position may need a heavier oil, like castor oil.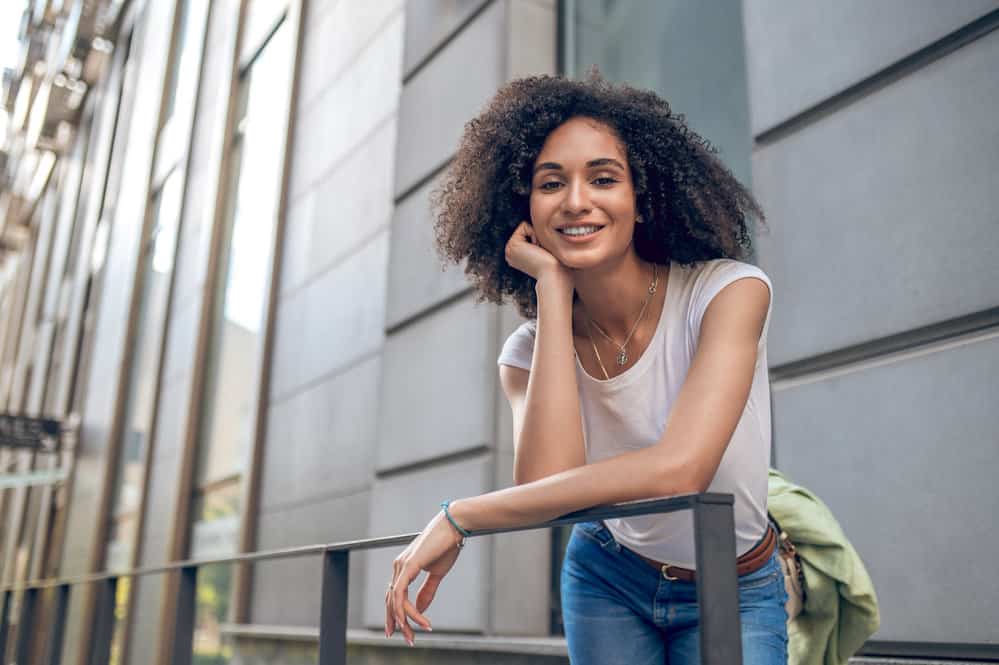 How to Use Pure Hair Oils in Your Hair Routine
Now that you know several of the best oils for hair growth and thickness, it's time to find out how to use them in your hair routine. This section will cover just that.
BEST OILS FOR HAIR GROWTH | Pumpkin seed oil, Rosemary oil, & MORE | @DrDrayzday
Oil Your Scalp
When your scalp feels dry, irritated, or just needs some nourishment, you can apply your oil topically right where it's needed. All you need to do for an oiling session is pour an oil of your choice into an applicator bottle.
Then, squeeze the oil all over your scalp and smooth it in with your fingers. It should take no longer than a couple of minutes to cover your entire scalp. Then, move forward with the rest of your hair care routine.
Do a Scalp Massage with Essential Oils
If you want to take your scalp oiling session further, get to massaging. To do so, you'll simply apply the oil as we mentioned in the previous section. But instead of simply smoothing the oil in, you'll use the pads of your fingers to massage it in.
Make small circular motions with your fingers and use gentle, yet firm, pressure. Never use your nails to massage your scalp. Doing so could result in you cutting your scalp and introducing bacteria to your wounds – you don't want that.
It shouldn't take longer than 5 to 10 minutes to massage your entire scalp.
Seal in the Moisture
Sealing moisture into your hair is easier than you might think. All you need to do is wet your hair down with a leave-in conditioner or plain old H2O. Follow that up with the oil of your choice – argan oil and castor oil are both great options for this purpose.
Take your time and apply the oil in sections and use either your fingers or a wide-tooth comb to distribute the oil through your strands. With that all done, you can proceed with the rest of your hair care routine.
Hydrate the Hair Internally
When your hair is feeling parched, brittle, or otherwise compromised, oil can help immensely. To reap the benefits of your chosen oil, simply apply it to your hair in sections. Be sure that all of your strands are covered in the oil.
If your hair is on the straighter side, you'll want to be careful of how much oil you use. Too much can result in a greasy look. For those with thicker hair, you'll need to be more generous with your application.
So, there you have it – everything you need to know about oils for hair growth and thickness. We hope you found all the information you were looking for, and we wish you the best on your hair growth journey.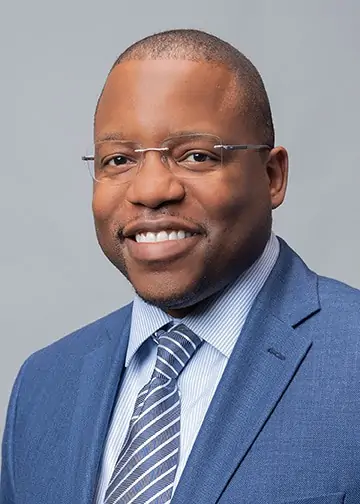 Kenneth Byrd holds a BS in Accounting and Management Information Systems and an MBA from the University of Alabama at Birmingham. With over 15 years of experience, Kenneth has been dedicated to hair care since 2008, when he co-founded Curl Centric® and Natural Hair Box alongside his wife. As a team, they promote healthy hair care practices through their comprehensive platform, Curl Centric. Curl Centric is a website operated by a husband and wife team that encourages healthy hair care. At Curl Centric, we aim to help our readers take control of their hair care journey and make good decisions about products, hairstyles, and maintenance techniques. We also have strict editorial integrity; here's an explanation of our editorial guidelines and how we make money.