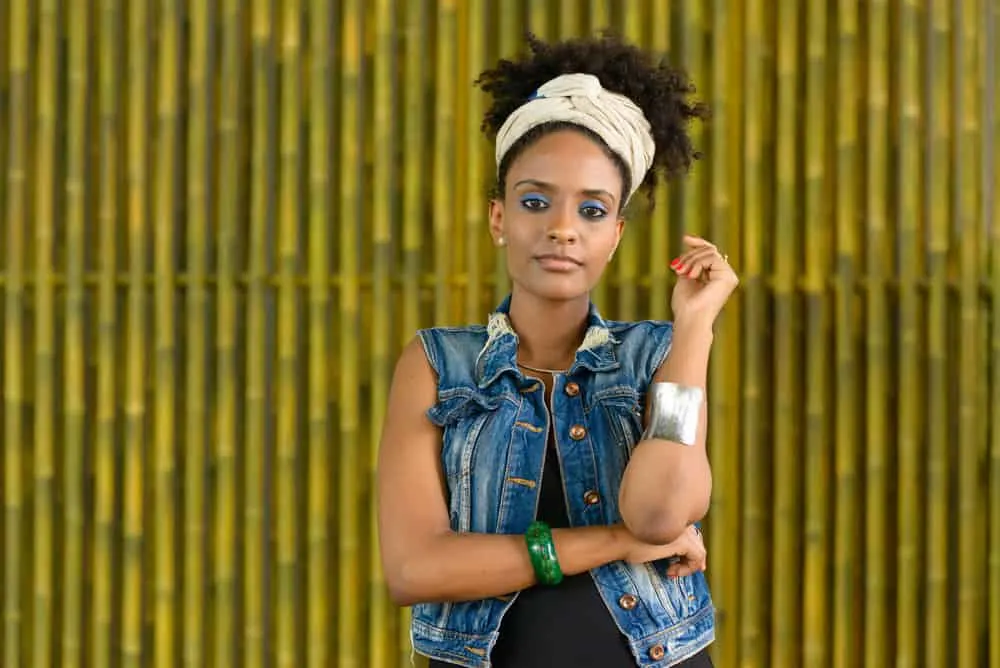 Low-porosity hair is known to be one of the hardest hair types to care for. It has tightly packed cuticles which makes it difficult to get moisture into the inner layers of the hair.
As a result, many people with low-porosity hair struggle with split ends and breakage from lack of moisture. The answer to your hair woes could be hair oil–but not just any oil–one that can penetrate and hydrate your low-porosity strands.
In this article, we'll reveal some of the top low-porosity hair oils, what makes them great, and help you choose the right oil for your low-porosity strands. Let's get right into it!
The Best Low-Porosity Hair Oils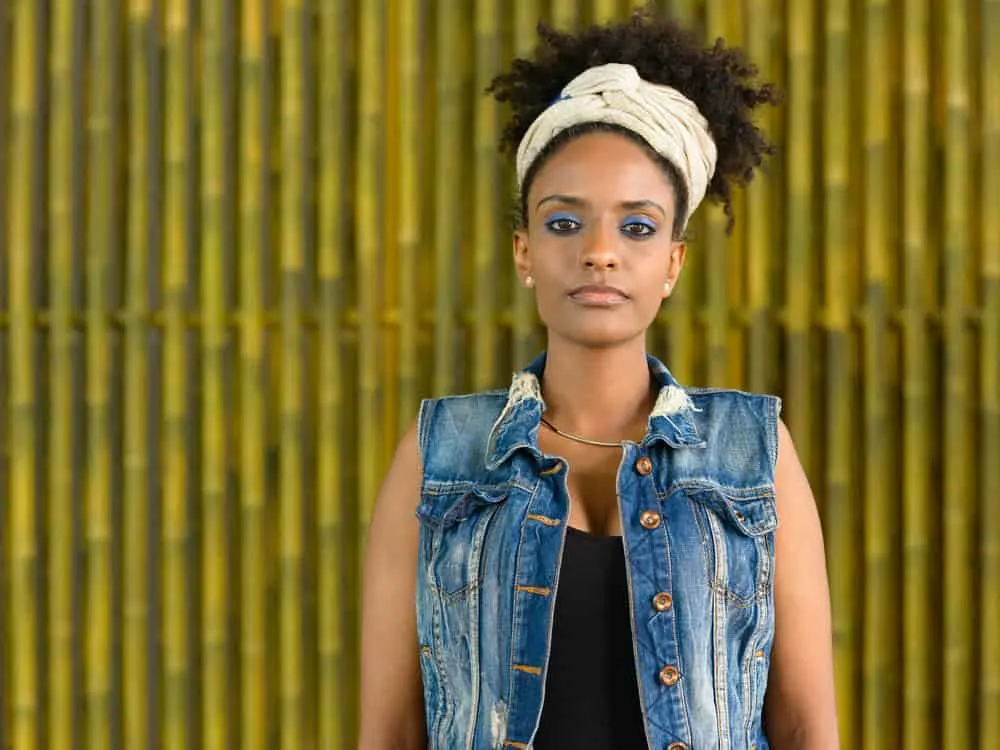 Low-porosity hair has a tendency to repel moisture, making it challenging to keep it healthy and hydrated. However, using the right oils can help revitalize your hair and give it the nourishment it needs.
Jojoba Oil
If you've spent any time on natural hair blogs or watching natural hair care videos, chances are you've heard of jojoba oil. It's a liquid extracted from jojoba plant seeds.
Excellent Hair And Skin Moisturizers - Jojoba and Almond Oil
This "oil" is unique in that it is not technically an oil. Rather, it's a plant wax liquid.
For a long time, the oil was used to heal a wide variety of bodily ailments, most of which concerned skin. But today, in addition to treating skin issues, the oil is used regularly to inject moisture into the thirstiest low-porosity strands.
The reason why jojoba oil is suited to low-porosity hair is that it is lightweight. It doesn't just sit on top of the hair; it's able to penetrate the cuticle for long-lasting moisture.
Moisture isn't the only thing that jojoba oil blesses your strands with. The oil contains omega-6 fatty acids and vitamins A, C, and E, which help support hair and scalp health.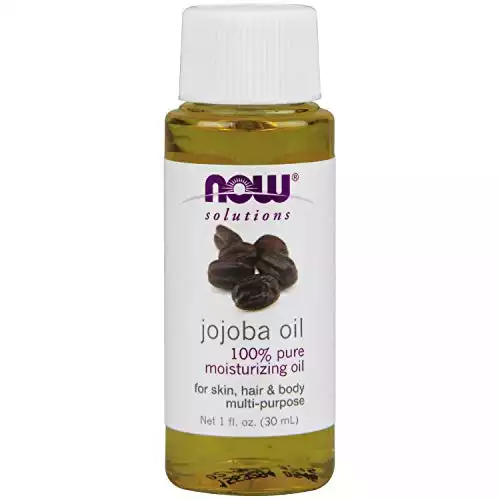 Pros and Cons of Jojoba Oil
Considering the pros and cons of jojoba oil can help you decide whether you should add this oil to your hair product rotation:
Pros
Increases moisture levels for all hair types, including low-porosity hair.
Results in shinier hair after just one use.
Provides increased hair manageability, resulting in less breakage and manipulation from daily hair care and styling.
Cons
Risk of allergic reactions, which could bring about itchy rashes, red bumps, and more.
Claims that the oil reduces hair loss or stimulates hair growth remain largely unproven.
Argan Oil
Argan oil is synonymous with luxury and is regularly used to pamper low-porosity hair. It comes from the argan tree, which only grows in Morocco.
ARGAN OIL FOR SKIN AND HAIR| DR DRAY
People with low-porosity hair love argan oil because it's lightweight and has small molecules that are able to get between the tight cuticles of their strands.
In addition, argan oil makes for a fantastic heat protectant. Why? Because it has a high smoking point of 420 degrees.
That's the highest temperature you can set your heat tool if you're using argan oil for this purpose. If you regularly straighten or otherwise heat style your hair, argan oil could definitely be the oil for you.
Pros and Cons of Argan Oil
Argan oil is a great all-around option for most people, but it's not right for everyone. Here are some pros and cons to help you decide whether it's a good match for you and your hair.
Pros
Has the ability to heal and soothe irritated or damaged scalps.
Increases your hair's moisture levels, so it'll be more resilient in the face of environmental offenders like the sun's rays.
Provides enhanced hair smoothness and shine.
Cons
High cost in comparison to most other oils, which only applies to the cost of genuine argan oil.
Inauthentic argan oil has saturated the market. When you're not using genuine oil, your risk of unwanted skin and hair problems increase.
Sweet Almond Oil
Sweet almond oil (which obviously comes from almonds) isn't the most popular oil used in the natural hair community, but there's no denying that it carries some substantial benefits for low-porosity hair.
Excellent Hair And Skin Moisturizers - Jojoba and Almond Oil
The first thing to know about this oil is that it has the ability to penetrate the hair and provide lasting moisture to your strands.
It's not a sealant by any means; it moves past the cuticles and works beneath the cuticle's surface. This is extremely important for those struggling with excessive split ends or constant hair dryness.
If you've had an issue with oils leaving your hair looking like an oil slick, you'll be glad to know you won't have that issue with sweet almond oil, as it's known to be non-greasy. You can apply it without worrying about things going south if you apply a tad too much.
The benefits of sweet almond oil aren't limited to your hair. This oil works wonders for problematic scalps. If you tend to deal with a dry, itchy, or flaky scalp, you'll be glad to know sweet almond oil can help calm your scalp, reduce flaking, and soothe itching.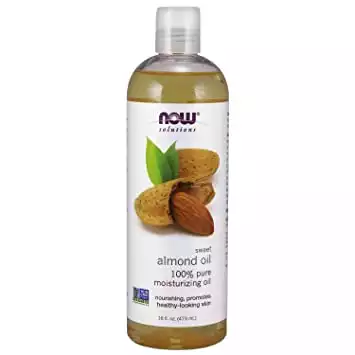 Pros and Cons of Sweet Almond Oil
After hearing about the goodness associated with sweet almond oil, you're probably wondering whether anything could be wrong with it. Like with everything else, there are both good and bad when it comes to sweet almond oil, and we'll highlight both in the below list of pros and cons.
Pros
Absorbs quickly into low-porosity hair.
Promotes softer, more beautiful hair that doesn't look slick or greasy.
Facilitates an improved scalp condition, with less itchiness, redness, and flaking in people susceptible to these issues.
Cons
Environmental impact of growing almonds for oil extraction. Just one almond kernel requires multiple gallons of water to grow.
Elevated risk of allergic reactions. Almonds are one of the most well-known allergens.
Baobab Oil
Anyone looking for a good oil for low-porosity hair should consider baobab oil, which is derived from the African Baobab seed. It's commonly used as an all-purpose hair miracle in Africa and, more recently, in the United States.
(228)BAOBAB OIL BENEFITS FOR HAIR AND BEAUTY
If you're wondering why baobab oil is so great for low-porosity hair, it's all in the oil's composition. The oil is rich in saturated fats and oleic acid. Without getting too scientific, both of these make the oil better able to penetrate your low-porosity hair.
In addition, this oil has other hair-healthy goodies you definitely want in your hair:
Omega 3, 6, and 9 – All of these fatty acids aid in the regeneration of your hair follicles and scalp to facilitate healthy hair growth.
Vitamin A – This vitamin helps facilitate the production of scalp oils (sebum), which keeps your scalp moisturized.
Vitamin D – Those deficient in vitamin D are at an elevated risk of hair loss. The vitamin D in baobab oil can remedy any existing deficiency and reduce your chances of experiencing hair loss.
Vitamin E – This is an antioxidant that reduces oxidative stress, which is known to increase your chances of hair loss.
Note: This is not an exhaustive list of nutrients and vitamins in baobab oil.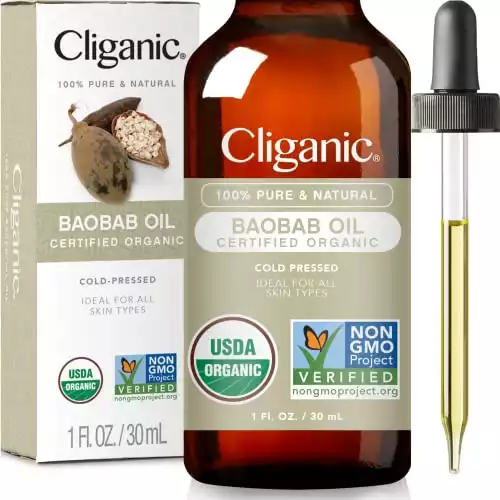 Pros and Cons of Baobab Oil
Having baobab oil on hand may seem like a no-brainer after reading the previous section, but it's not a perfect oil by any means. Read the following pros and cons to see what we mean:
Pros
Lightweight composition that enables the oil to penetrate low-porosity hair.
Can provide better hydration, increased strength, and a healthy shine.
Able to cleanse the hair of impurities when used as a rinse.
Cons
The oil isn't particularly high in protein, which may inhibit it from repairing severely damaged hair.
Grapeseed Oil
Grapeseed oil, which comes from grape seeds, is incredibly adept at moisturizing hair, even if it has low porosity. Its low molecular weight allows the oil to travel to the inner layers of the hair shaft and deliver hair-loving antioxidants, moisture, and minerals to the hair.
#1 Oil for hair growth and LENGTH RETENTION
For a long time, people had no idea how amazing this oil was for low-porosity hair. But as of late, more and more folks have opened their eyes to the oil's magic.
In addition to the benefits mentioned earlier, you should know that grapeseed oil can keep your hair from graying prematurely.
That could be a real boon if you're part of a family that goes gray early in life. If you're wondering how this is possible, it's all thanks to the antioxidants the oil contains.
To make things even better, the oil leaves your hair with a natural, luminous shine. You can apply as much as you need without fearing your hair will become shine city!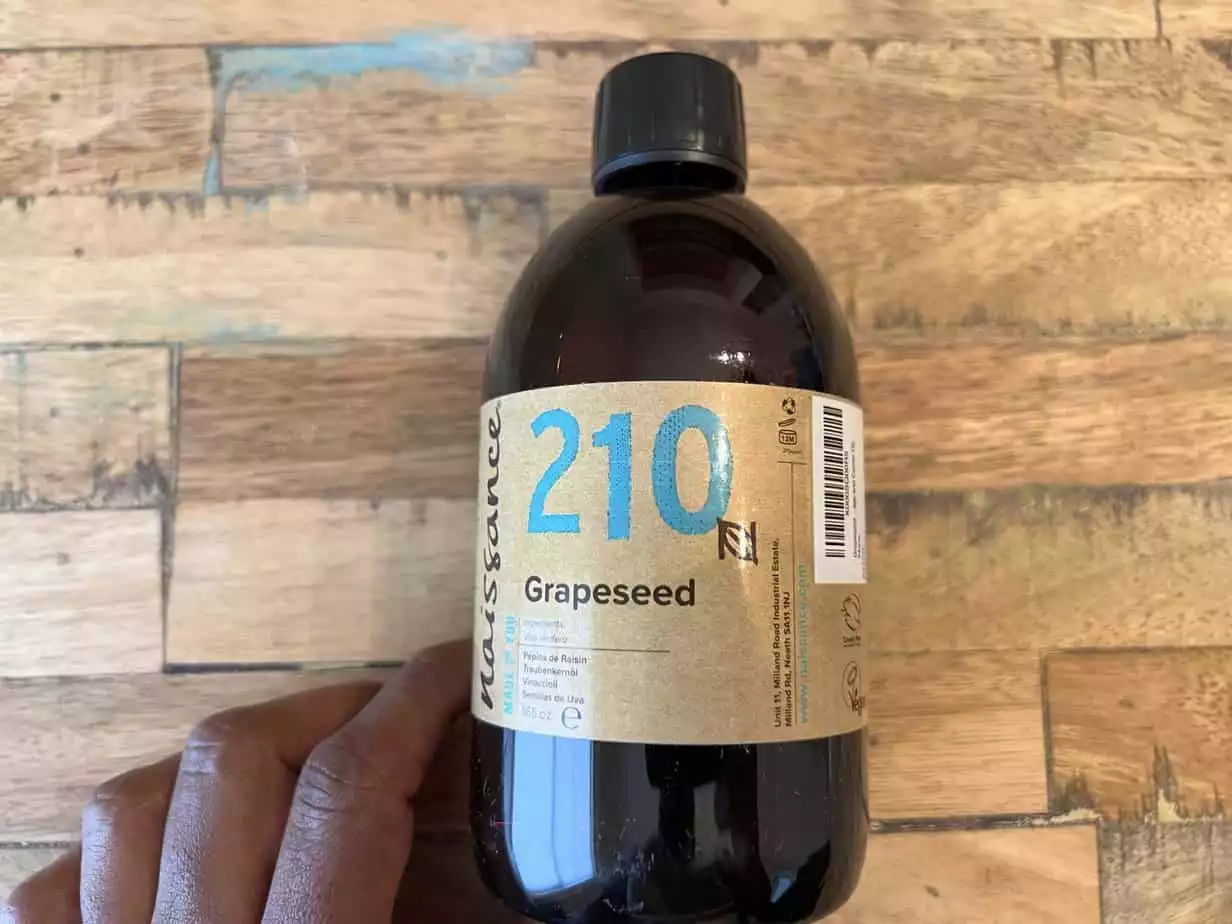 naissance 210 Grapeseed Oil
Kira recently tried using 100% natural, refined grapeseed oil on her hair, and she was impressed with its hypoallergenic properties, making it suitable for her sensitive skin also. This vegan-friendly oil left her hair feeling soft and smooth and became an effective moisturizer quickly absorbed by her skin.
Check Price
Curl Centric may receive compensation if you make a purchase using this link, at no additional cost to you.
Pros and Cons of Grapeseed Oil
Grapeseed oil is known to be incredibly beneficial for low-porosity hair. But it's not without its faults. Here are some benefits and drawbacks associated with grapeseed oil:
Pros
Provides better-conditioned hair that takes on a beautiful sheen.
Promotes easy and better hair hydration, which leads to fewer split ends and better length retention.
May prevent your hair from graying prematurely.
No chance of building up on the hair, as the oil is absorbed into your hair almost instantly.
Lightweight composition.
Cons
Research is lacking surrounding whether grapeseed oil can promote hair growth.
Camellia Oil
Chances are you haven't heard of this oil before, as it's one of the newer ones on the scene. Camellia oil is derived from Japanese tea seeds, and its hair benefits are still being discovered to this day.
Camellia oil, scalp massage, terminal length journey!
What we do know is that the oil has a laundry list of components, making it a great addition to any product stash for low-porosity hair. It's got vitamin A, vitamin B, vitamin E, antioxidants, and much more to hydrate and protect your hair and scalp.
It's a fantastic hair moisturizer that leaves your low-porosity strands softer, stronger, and less vulnerable to frizz. The oil is also lightweight, which means it's more likely to soak into your hair than build up on the outside of it.
Pros and Cons of Camellia Oil
Camellia oil has the potential to change your low-porosity hair for the better, but that doesn't mean that the oil is perfect. Keep reading for some pros and cons to be aware of!
Pros
Results in stronger hair and less breakage from routine styling and maintenance.
Has a featherweight composition and readily soaks into low-porosity strands.
Non-greasy feel and appearance on the hair.
Cons
Not as well known or available as some of the other oils on this list and may be difficult to find in your area.
Pomegranate Oil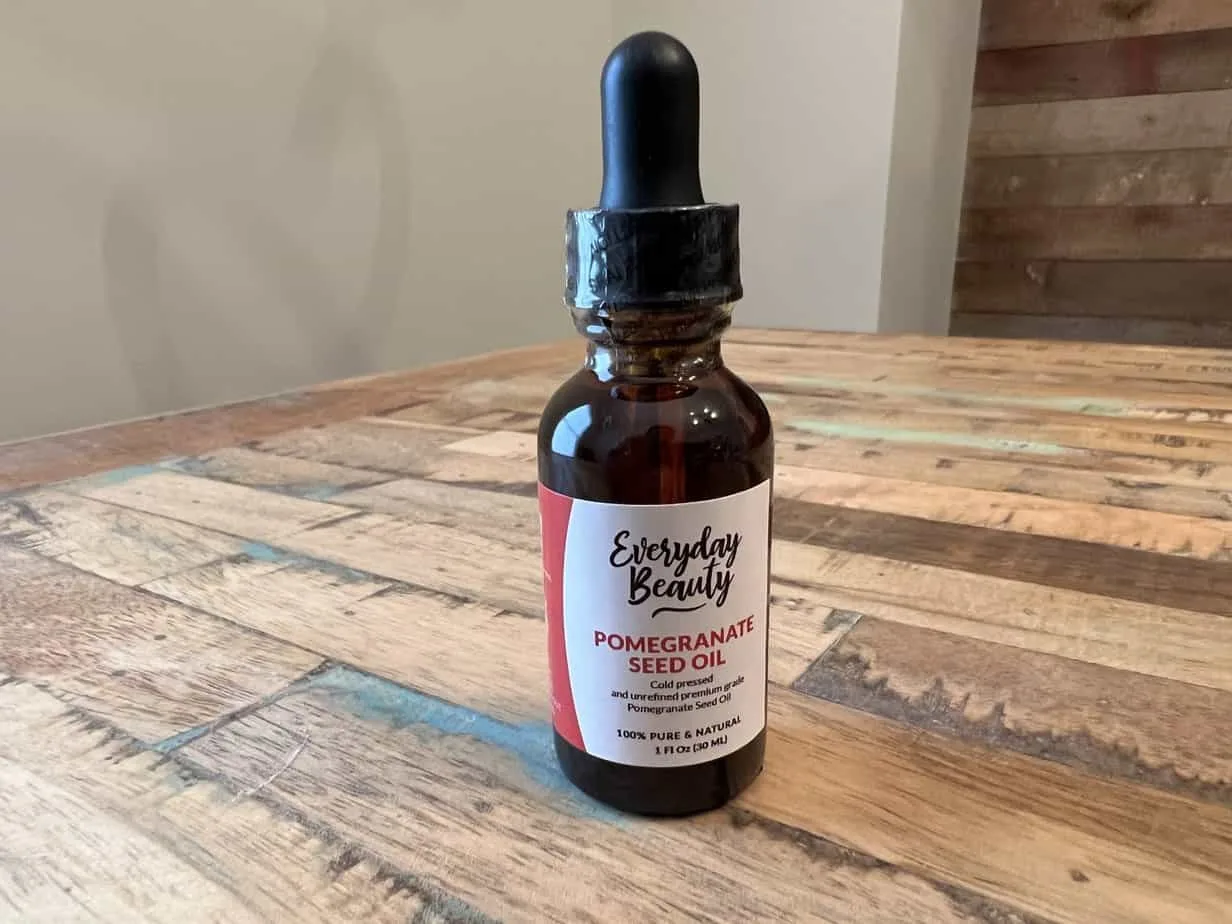 Pomegranate oil is among the absolute best oils for low-porosity hair. It comes from the same pomegranates that end up on your breakfast table! The oil is composed of linoleic acid, oleic acid, and other acids that promote healthy hair growth.
DIY Pomegranate Oil At Home For Fast & Healthy Hair Growth & Glowy Skin
The oil is a godsend for low-porosity hair for two main reasons:
The oil is lightweight.
The oil is penetrative in nature.
Both of these qualities mean that the oil will bypass your hair's cuticles to deliver moisture underneath.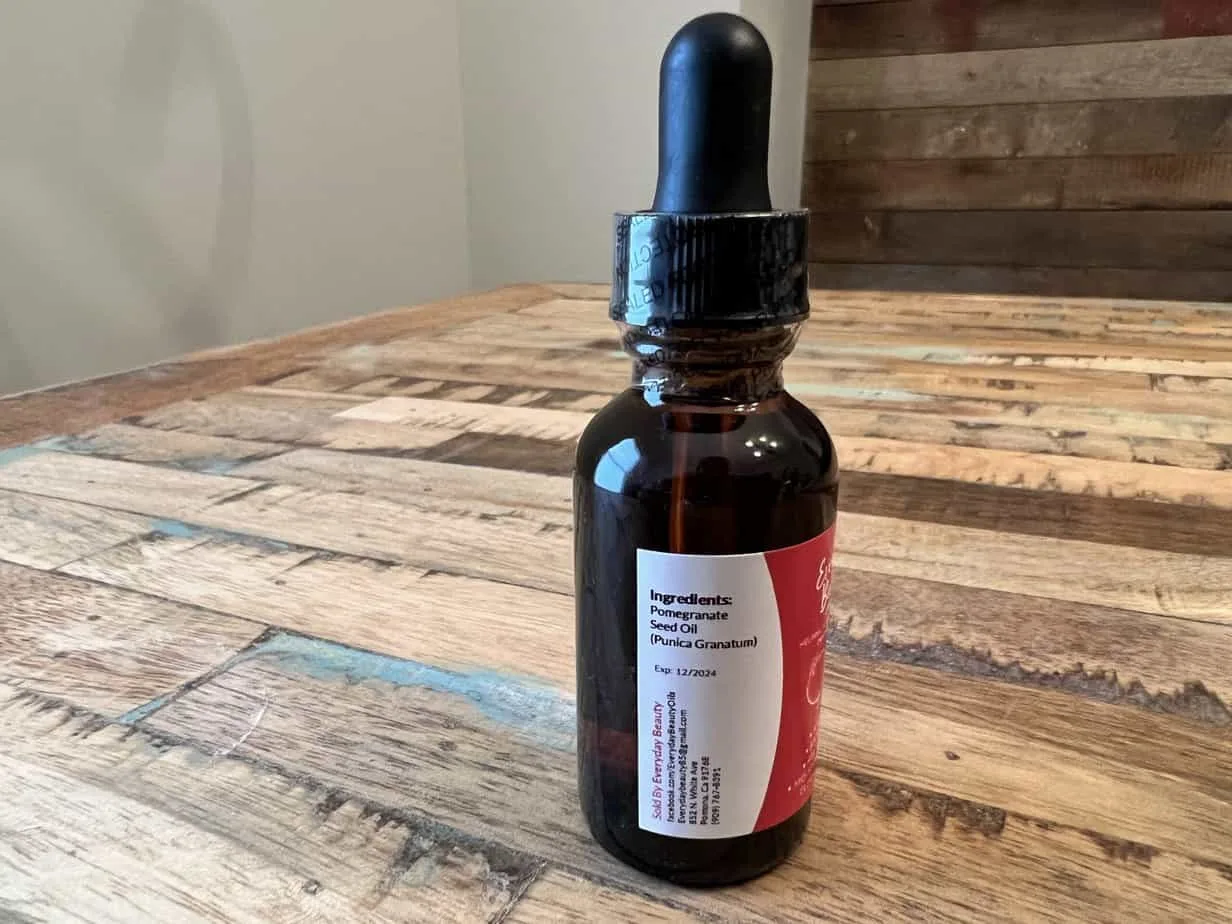 In addition to these benefits, pomegranate oil is known to facilitate scalp blood flow. This means that hair-healthy nutrients in your blood will reach your scalp more readily, resulting in healthy hair growth.
Note: Some believe that using pomegranate oil will result in an explosion of hair growth, but we urge you to hold onto your hat.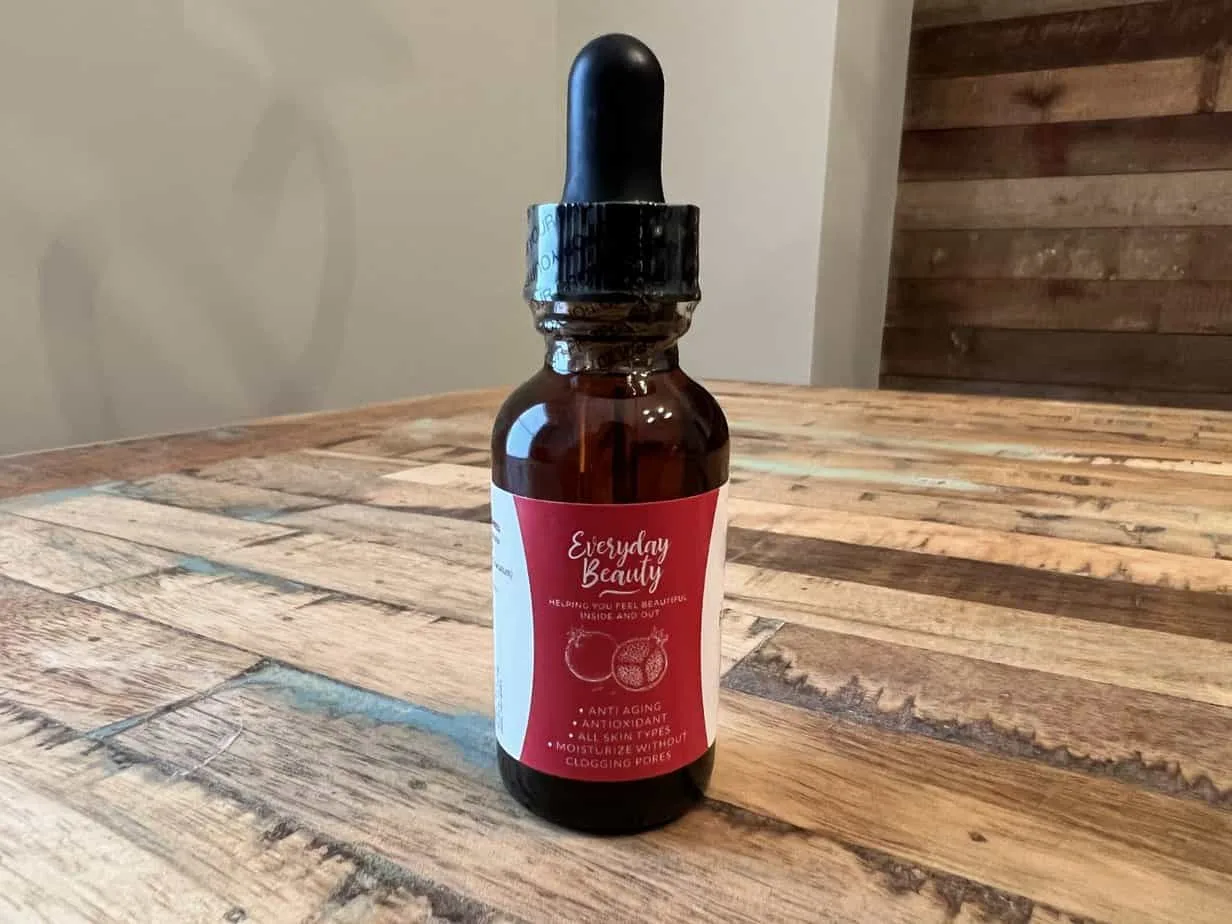 Your genes (among other things) determine your max hair growth rate. Pomegranate oil cannot change your hair growth rate but can help to ensure your hair is growing at its max capacity.

Pros and Cons of Pomegranate Oil
After reading the information above, you might be itching to add pomegranate oil to your regimen, but we advise you to pump your brakes. Read the pros and cons below before making your decision:
Pros
Lightweight and penetrative composition perfect for low-porosity hair.
Can provide more resilient hair that won't break as easily.
Promotes increased hair hydration.
Cons
Can be difficult to find in stores, though you shouldn't have much issue finding the oil online.
Apricot Oil
Few oils are as good for low-porosity hair as apricot oil. This oil, which comes from apricot pits or kernels, can transform unhealthy hair into a well-hydrated, thriving version of itself.
APRICOT KERNEL OIL HAIR BENEFITS | I APPLIED APRICOT KERNEL OIL OVERNIGHT & THESE ARE THE RESULTS
If you're asking yourself how that could be possible, the answer is that it's easily absorbed into the hair and contains moisturizers, nutrients, and vitamins your hair loves.
To be more exact, apricot oil contains several essential fatty acids, vitamin C, vitamin E, and minerals that support hair health. When you use apricot oil on a regular basis, you'll notice your hair looks shinier and feels smooth and hydrated.
More and more people are trying apricot oil to get the benefits we've outlined here. We say it's a good idea to give it a try!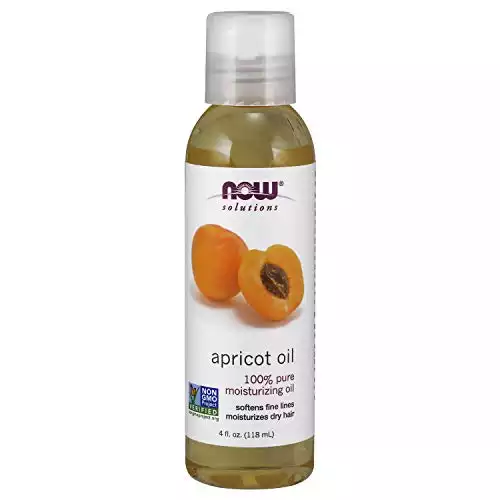 Pros and Cons of Apricot Oil
Apricot oil just might be the oil you never knew your low-porosity hair needed, but don't make your decision before checking out the below pros and cons. They'll give you a well-rounded look at this oil.
Pros
Can give you moisturized hair that feels and looks healthy.
Enhances hair growth in people with deficiencies in certain hair-healthy vitamins.
Can improve dandruff symptoms in those suffering from the condition.
Reduces oxidative stress due to antioxidants.
Cons
Health risks associated with under-processed apricot oil.
Top 5 Low Porosity Hair Essentials!
How to Get the Benefits
It's not enough to know which oils are best for low-porosity hair. How you use the oil has a monumental impact on whether you'll get all the benefits from it. In this section, we'd like to give you a few tips to help you get the most out of the oil you choose: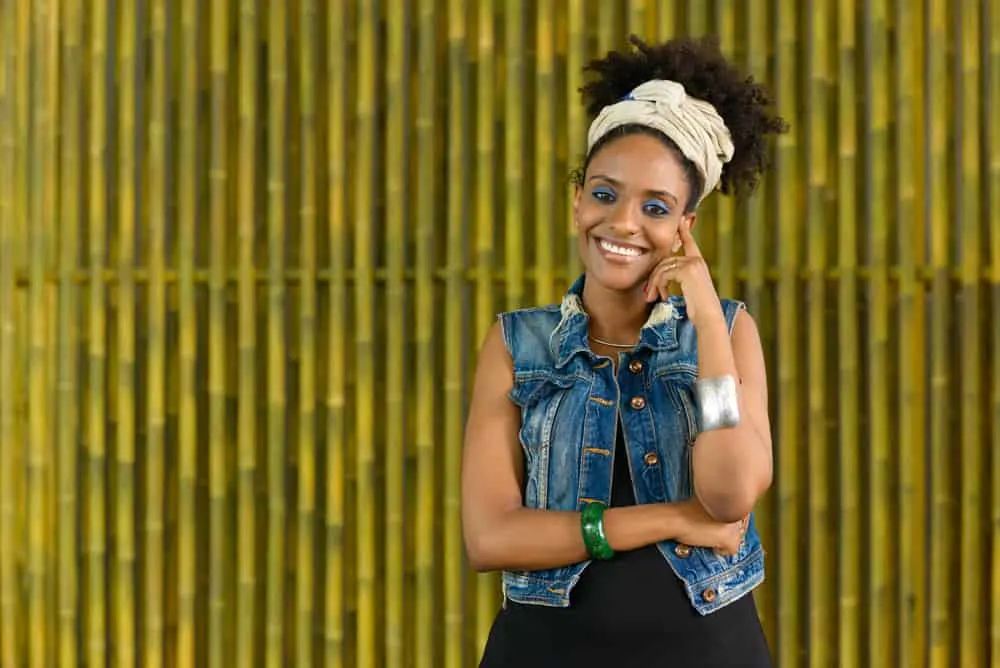 Apply the Oil to Damp Hair
Since your hair has low porosity, it isn't receptive to oils. Even lightweight ones may not penetrate to the extent that you'd like.
To help the process along, ensure your hair is damp before applying any oil to it. The water will open up your cuticles ever so slightly and make it easier for the oil to penetrate.
Heat up the Oil Before Application
Heat is known to cause the hair cuticle to open up, making it more receptive to hair treatments (oils included). If you use one of the oils we've gone over and don't get the results you wanted, put your oil in a microwave-safe container and heat it for about 10 seconds and then apply it to your hair.
Test the oil before applying it, as putting steaming hot oil on your hair can be more damaging than anything else.
Sit Under a Hooded Dryer
After applying oil to your damp hair or adding some of it to your deep conditioner, put on a plastic bonnet and sit under a hooded dryer for up to 30 minutes. The heat will nudge your hair cuticles open and maximize the effectiveness of the oil you've chosen.
Even if you do everything right, not every oil will work for everyone, as every head of hair is different. So, if you use a certain oil for several weeks and you're not getting the results you're looking for, you're under no obligation to keep on using it.
Stop using that oil and try another.
So there you have it–several low-porosity hair oils you can use to get the hair you've been dreaming of! We hope you found this article to be helpful and that you'll use this information to supercharge your haircare routine! Good luck!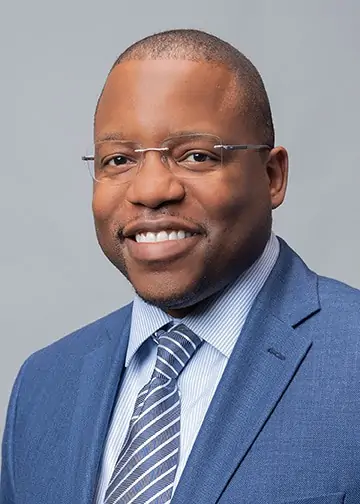 Kenneth Byrd holds a BS in Accounting and Management Information Systems and an MBA from the University of Alabama at Birmingham. With over 15 years of experience, Kenneth has been dedicated to hair care since 2008, when he co-founded Curl Centric® and Natural Hair Box alongside his wife. As a team, they promote healthy hair care practices through their comprehensive platform, Curl Centric. Curl Centric is a website operated by a husband and wife team that encourages healthy hair care. At Curl Centric, we aim to help our readers take control of their hair care journey and make good decisions about products, hairstyles, and maintenance techniques. We also have strict editorial integrity; here's an explanation of our editorial guidelines and how we make money.