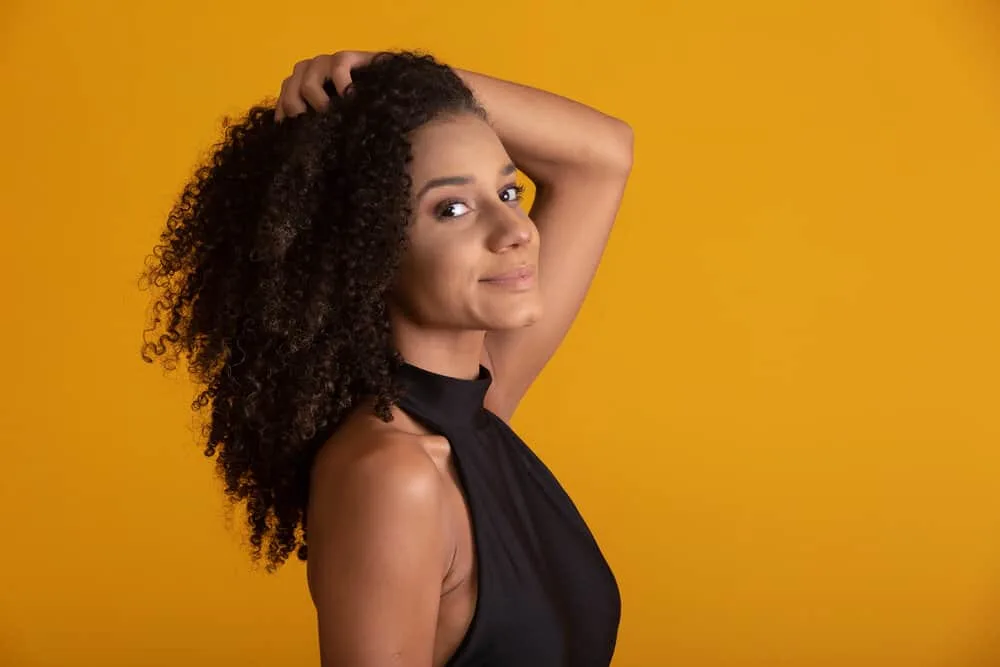 One thing all haircuts have in common is that they lose their novelty after some time. If your little girl has recently decided she's ready for a new cut, it's time to shop around for the perfect new do' for her.
Whether your favorite girl is an introvert, an extrovert, a princess, a rebel, or something in between, there's a cut out there that'll make her look and feel amazing. Here are some of the most popular girl haircuts to try out this year:
14 Popular Girl Haircuts for Teens and Young Adults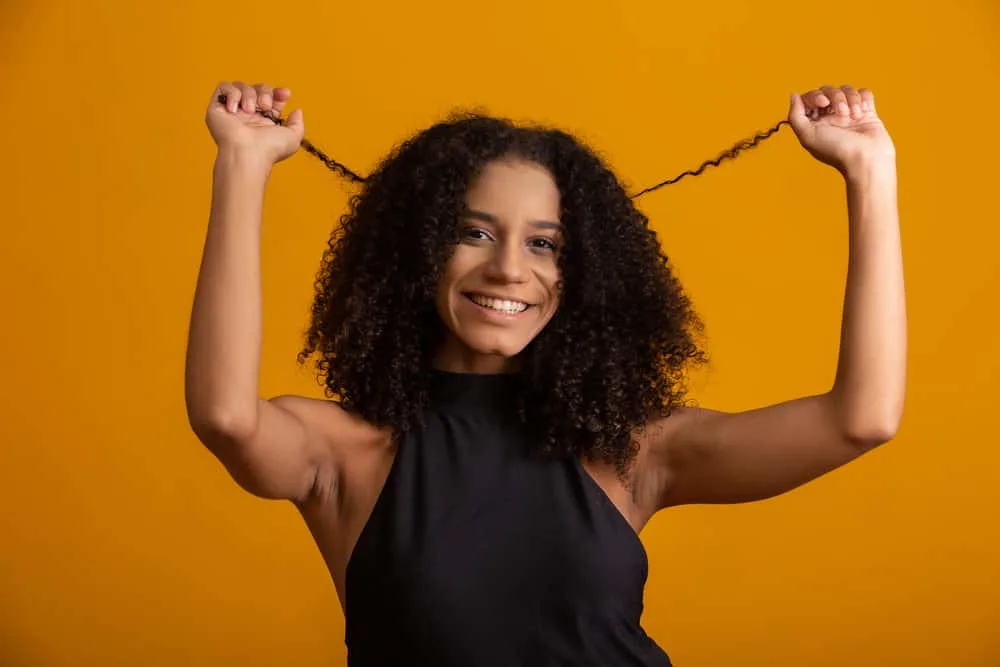 This list includes several different haircuts for women with long or short hair, including a blunt bob, long bangs, a straight blunt haircut, a blunt neck length bob, and much more.
1. Long One-Layer Cut
Do you have a hunch that she wants something long and simple? Consider a long one-layer cut. If her hair is straight, this style will showcase every bit of her length. It's got blunt ends without layers, so there won't be a ton of volume.
The simplicity of this cut makes it easy to achieve at home, so if you're short on cash or would rather skip the time-consuming hair appointment, this cut is ideal.
All it takes is a horizontal cut across the back!
Another great thing about this cut is its versatility; it pairs well with literally any getup, from laid-back and casual to the most formal fit of all. If you and the girl you've got in mind are looking for a cute, understated cut you can achieve at home, the long one-layer cut is it!
Note: If the girl you've got in mind doesn't have long hair, that's okay! The one-layer cut works for all lengths of hair, from short to super long.
Want to see how a one-layer cut is done? Watch this YouTube video for a full demonstration!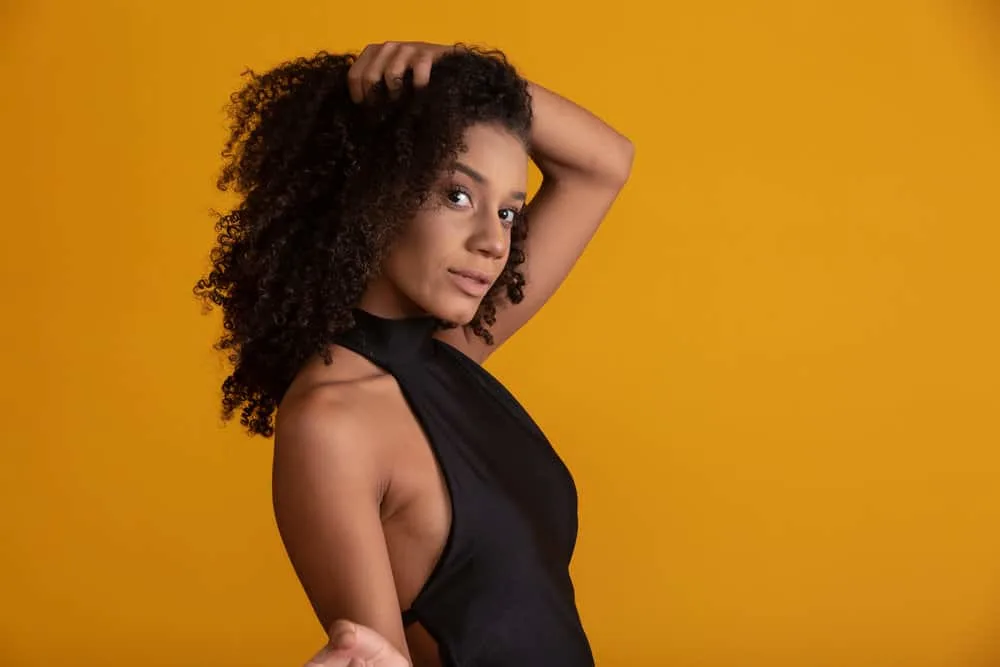 2. Long and Layered
Rapunzel-esque hair is always in; there's no doubt about that. That's why the long and layered hairdo is near the top of our list. Whether your girl's hair is straight, wavy, or curly, leaving it long and adding in some layers can add some interest to her locks.
It can also inject some volume into naturally flat hair.
Just be aware that the longer her hair is, the more likely it is to get in the way. Longer locks are usually reserved for older girls, but if a younger girl really wants the look, it never hurts to give it a try.
It's easy to get layers wrong, so if it's within the budget and you have the time, we recommend you make an appointment at your local hair salon to get the cut done professionally. A well-trained stylist will know where to place the layers to complement her unique face.
To see a long layered cut in action, check out this YouTube video showing how a professional brings the cut to life.
3. Big and Curly
Girls everywhere are learning to embrace their curls. If yours hasn't, this is her opportunity to do so! A big and curly cut is every bit of dramatic, cutesy, and extra. If any of those terms describe her, this cut might just be it.
Before choosing a big and curly cut, we recommend you have a good, long talk with her. Wearing curls in their natural state almost always takes a considerable amount of maintenance.
You'll have to keep her curls clean, moisturized, detangled, and styled every day. You'll also need to read up and experiment with how to style her unique curls. The cut is only a minute part of the equation.
If you're both game, we say go for it!
There are few styles as beautiful and trendy as a full head of eye-catching curls. The volume and personality they exude are infectious and sure to turn heads at school, at family gatherings, and everywhere else she goes.
The best way to cut natural curls is a dry method called the Deva cut.
It's a method where the hair is cut curl by curl. It gives the stylist ultimate flexibility and the ability to create a personalized cut fitting the client's texture, aspirations, and face shape, while also ensuring the curl pattern isn't disrupted in the process.
For a quick, thorough explanation of how to get the look, check out this video.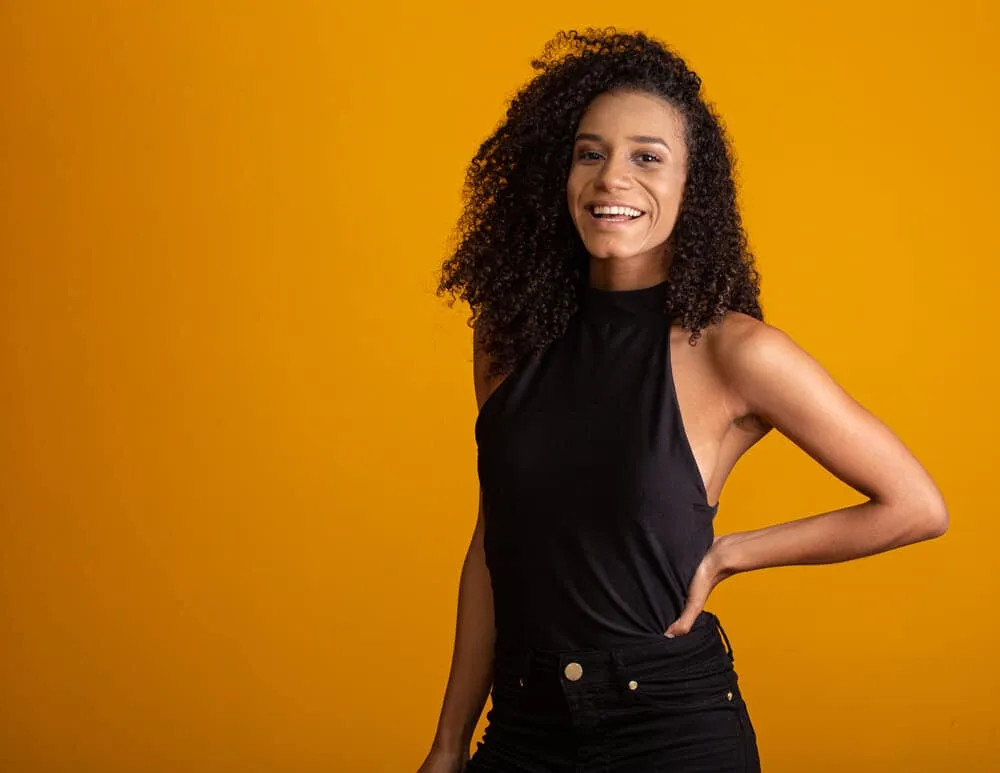 4. Beachy Waves
Beachy waves are so popular right now, and they make a great hairdo for any girl who has natural waves. The look is casual but polished at the same time–perfect for school, playdates, or more formal occasions.
It's also a low-maintenance cut since it requires only minimal styling in the mornings.
To get her beachy waves to look perfectly beachy, all she or you will need to do is dampen her strands and run a little of leave-in conditioner or styler through them. By the time the hair dries, she'll have a beautiful, effortless look that stays put all day.
For a cut that's effortlessly chic, schedule a visit to the salon. The professionals there will know exactly how to cut her waves to get them looking their absolute best.
To see how to achieve beachy waves, watch this YouTube video.
5. Bob with Side Part
Everyone knows the bob is super popular across age groups, but did you know it's a real hit with the kids? The bob with a side part is equal parts gorgeous, versatile, and low-maintenance. What's more–it works with virtually every hair type and occasion.
The bob portion of the style is a mood in itself!
It gives off an air of confidence, and the side part pushes that even further. If your special girl has a big personality that she wants to showcase, this style may be right up her alley.
Want to achieve this look yourself? Check this video out to see how it's done.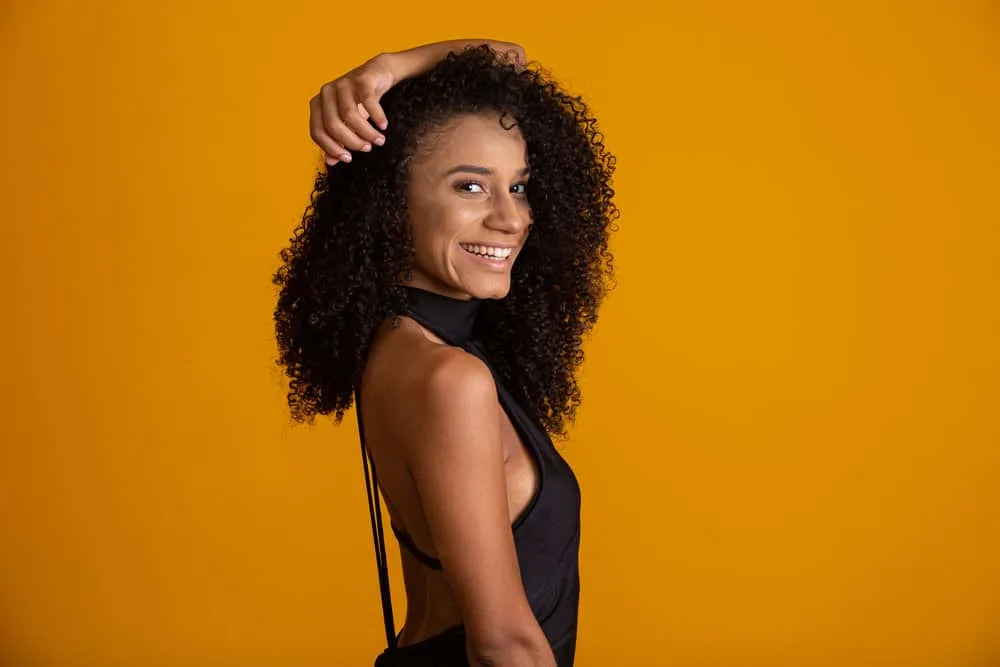 6. Lob
Not a fan of the typical bob? Some girls might be a little apprehensive since it's on the shorter side. But you can still get the look with a longer version of the bob: a lob.
The lob is a bob with a little more length. While typical bobs fall just below the chin (or higher), lobs fall just about the shoulders or lower. This style allows her to have a defined, coiffed cut and hold onto more of her length.
Perhaps one of the main benefits of the lob is that it frames the face beautifully for a boost in confidence, no matter your age. If you're looking for a cut that'll spark a fire in your favorite young lady, this is a great option to consider.
Watch this YouTube tutorial to learn how to cut a lob.
7. Curly Bob
Who says a bob is only for straight or wavy hair? Not us! The curly bob has cemented itself as one of the trendiest styles for girls everywhere as of late, and we're living for it. As you might expect, the curly bob is a bob done on natural curls.
If your little lady has natural curls and wants to put them on blast, there's no better style to test drive than this one. It allows her natural curls to be themselves, but its bob shape gives the curls a touch more flavor than they'd have on their own.
In true bob fashion, the curls will be shorter in the back than in the front, and the frontmost pieces will frame the face like a dream. If you're already thinking of reaching for the scissors, we urge you to pump your brakes.
A curly bob is one of the most difficult cuts to pull off.
If you don't do it right, her curls will look more unkempt than anything else. So, if at all possible, go to a curly-girl-friendly salon for a professional dry cut. This cut style ensures that every curl is cut with precision for a result that wows.
Are you wondering how to create this cut? Watch this demonstration.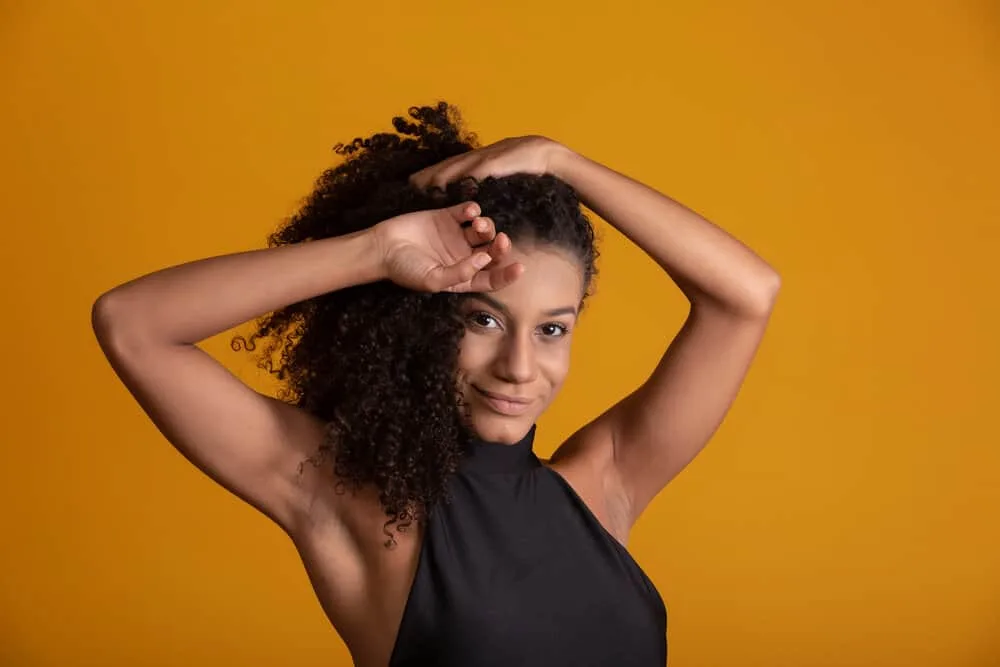 8. Mini Pixie
Do you think she's more of a pixie girl than anything else? Then the mini pixie may be the answer to your hairstyle prayers! The mini pixie is similar to the classic pixie, just shrunken down to kid size.
The mini pixie is a super shortcut tailored to your little girl's head shape and features. It's incredibly short in the back and along the sides of the head, but at the crown, things get a lot longer.
The fun of this style comes with the styling versatility of the hair in the crown; you can curl it, straighten it, wave it up, or style it any other way you desire.
The fun is limited only by your imagination.
But that's not the best part; the best part is that pixies sit at the lowest of the low when it comes to low-maintenance hairstyles for kids. Since the hair is so short, you don't have to worry much at all about daily styling.
The hardest part–the cut–only needs to be done once, and after that, you're home free. Did we mention that the cut would put her beautiful face on full display? It's a winner all around! Check out this demo to see how a stylist brings a pixie to fruition.
9. Bob with Bangs
If the bob is too simple for your little lady, add bangs for some extra flair! The bangs can be blunt, wispy, choppy, or anything in-between and can be parted according to her desires.
You'd be surprised at how much of a difference the right bangs can make.
Here's a video highlighting every step associated with creating a bob with bangs. Even if you'll be taking her in for a professional hair appointment, it can be helpful to know how things might go.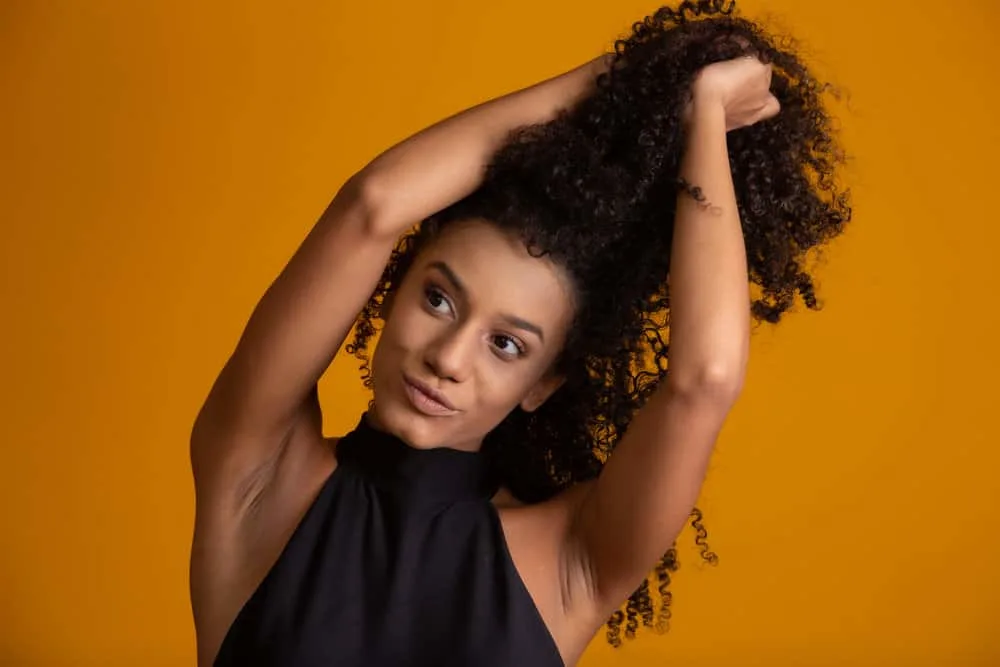 10. Lob with Bangs
For some age groups, a lob can age the average girl's face.
To add some youthfulness to the look, go for some bangs. Just like a bob with bangs, a lob with bangs is eccentric, fun, and easy to accomplish with the right direction. Here's a video to help you create the look at home.
11. Defined TWA
The TWA, also known as the big chop, is a style that curly girls often default to when transitioning from relaxed to natural hair. But the transitioning part isn't a prerequisite.
If your daughter, granddaughter, niece, or sister has a short crop of hair, to begin with, cutting off more can give her an edge other styles cannot. Even if she has super long locs, it can be freeing to cut it all off for a fresh start.
The appeal of the TWA is not only its utility; it's also one of the most beautiful styles out there for curly girls. Regardless of how tight or loose her curls are, a TWA will highlight her texture in the most overt way and put the focus squarely on her face.
But that's not all! If the girl on your mind has confidence issues, a TWA can nudge her into greater self-acceptance. Some of us hide behind our hair because our self-esteem isn't at a healthy level.
Cutting away the veil she hides behind can teach her quickly to accept herself the way she is. TWAs don't always get the love they deserve. Watch this video to see a TWA up close and the journey it took to get there.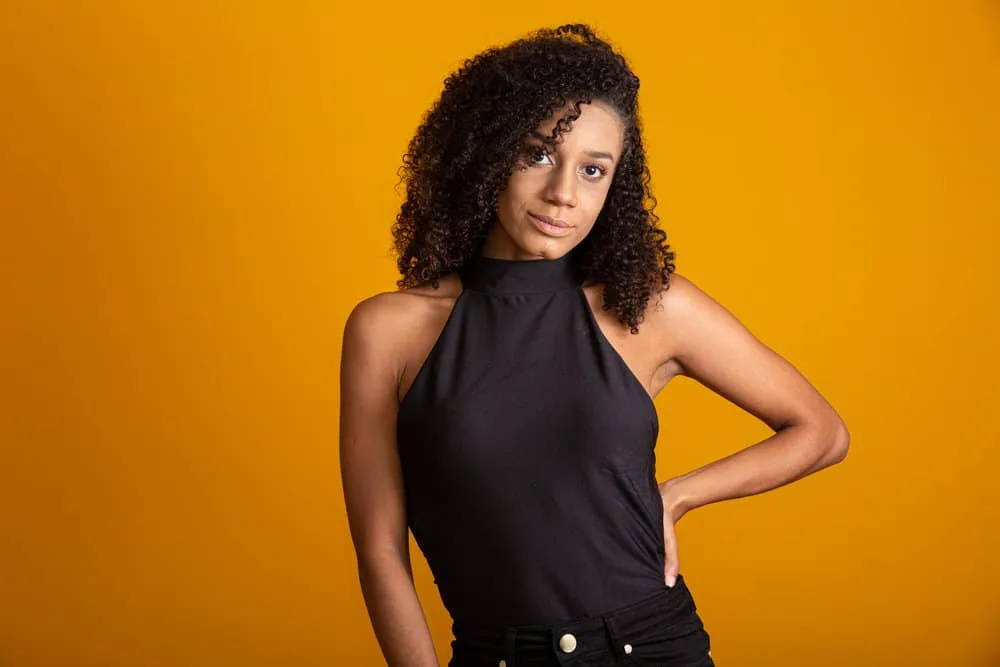 12. Shag
The shag is one of the biggest styles in existence right now. The style has invaded social media in a huge way, and we are all starstruck.
It is often graced by those who have big personalities or want in on the trend. If the style is growing on you or the girl in your life, it's a good option to try out.
Shag haircuts are larger than life; they're big, thick, and unruly on purpose, and more and more people are falling in love with them every day.
The best shags are often made by professionals, but that doesn't mean that you can't create the look for her at home. Watch this video for a little assistance.
13. Asymmetrical Bob
Is your girl a rebel? Then the asymmetrical bob will fit her like a glove. The style is much like a typical bob, but it features a different silhouette.
One side of the bob is noticeably longer than the other side, a real departure from what a bob normally looks like.
Most people don't rock this style either because it's too much for them or they don't feel they can handle it. But if she likes this look and has the personality to rock it, we say go for it!
Check out this video to see how to do an asymmetrical bob.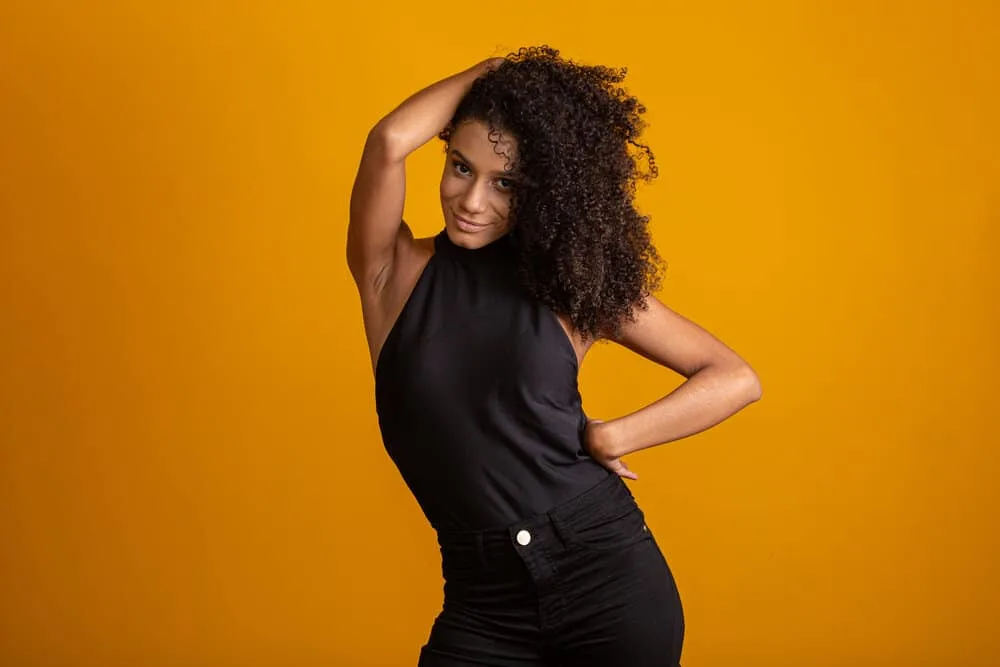 14. Short with Flipped Ends
Flipped ends are retro, and retro has been super popular over the last couple of years. Pair flipped ends with any short style to get the look. You'll usually see flipped ends with a style above the shoulders, but you can go a little longer if you want.
The ends are usually super blunt, and the rest of the style is relatively flat to contrast with the fluffy flipped ends. Before you take the plunge and go for this style, it's incredibly important to understand how those flipped ends are done.
Most often, they require you to use a curling iron or flat iron. Given that heat damage is real and can cost you your hair, we urge you to examine her hair prior to selecting this style to ensure it's healthy enough to handle frequent heat.
If it's not in a healthy state, you two may want to decide on a different style.
For a snapshot of how a short flipped-ends style is done, watch this YouTube video.
Frequently Asked Questions
Now that you've got some hairstyle inspiration to help you out in your search for your little one's next style let's get into some frequently asked questions that come up on this topic:
Which Is the Best Hairstyle for Girls?
The answer to this question depends on the girl you've got in mind. There's no one hairstyle that's best for girls. The right style for her will depend on her desires, your budget, how much time you can devote to styling, and more. On the whole, if you're looking for a style that tends to look good on most, consider styles like the bob, a long blunt cut, or big curls. The vast majority of girls look great in these styles, and each of them can be tailored to virtually anyone.
Which Hairstyle Makes You Look Younger?
If you're looking for styles for toddlers, you might want to opt for styles without mature vibes. For younger girls, we recommend styles with texture. Waves and curls exude a playfulness and innocence that straighter styles don't.
Should I Cut My Girl's Hair Short?
Many parents shy away from cutting their kids' hair for many reasons, but there's no harm in going that route. In fact, shorter styles make younger girls look more adorable. So, don't be afraid to reach for the scissors; you may quickly realize that it was the best possible decision.
So, there you have it–14 super popular hairstyles for girls. We hope that the hairstyles highlighted in this article are helpful to you in your search for your little girl's next style!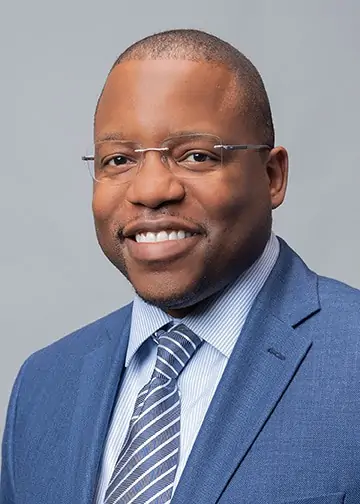 Kenneth Byrd, with a BS in Accounting and Management Information Systems and an MBA from the University of Alabama at Birmingham, has over 15 years of experience and is a recognized authority in hair care. Co-founder of Curl Centric® and Natural Hair Box, Kenneth has dedicated himself to promoting ethical and scientifically-backed hair care practices. Rigorous editorial guidelines, industry recognitions, and features in numerous media outlets evidence his expertise. Kenneth's commitment to transparency, quality, and empowerment has positioned him as a trusted voice in the field, empowering readers to confidently embrace their natural beauty.