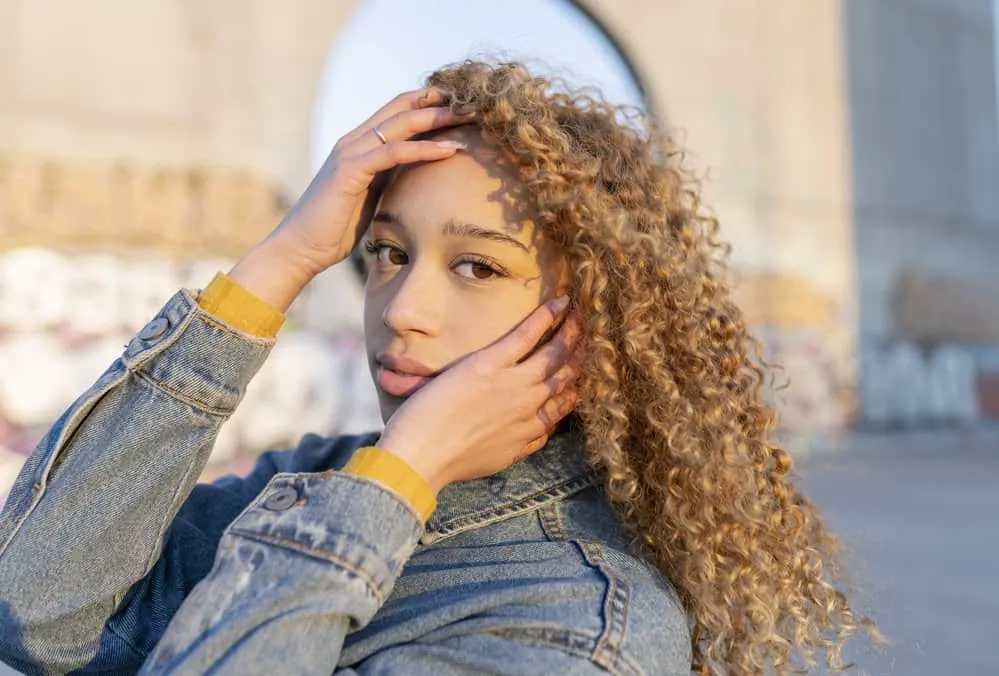 Birthdays are a big deal, and there's no wonder why. They are a time of celebration where we recognize the passage of another year with those who love us.
Since you'll be seeing all of your friends and family and taking endless selfies, we'll bet you want to make sure that your hair is always on point. So if you're hoping to find that perfect hairdo, we've got fantastic news!
Today's article is all about gorgeous birthday hairstyles.
We'll share some of our favorite styles and how to wear them. We'll also break down exactly what makes each look perfect for your birthday celebration, so make sure you read down to the end!
The Best Birthday Hairstyles for Curly Hair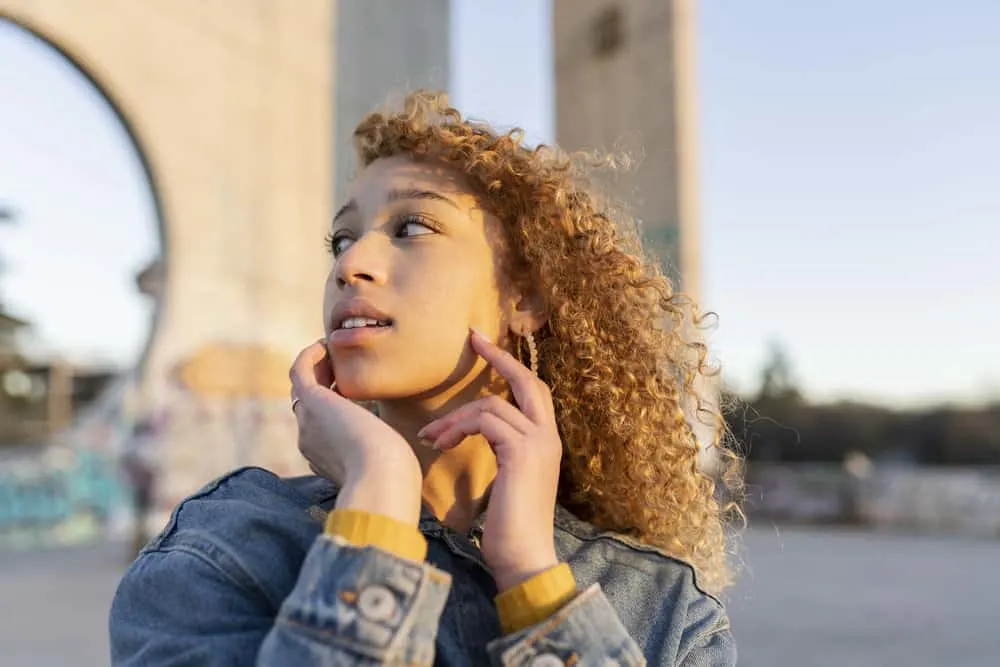 This fun list includes a 90s blow-out, a short bob, a Great Gatsby-inspired faux bob, and beautiful ombre knotless braids. These styles are all pretty straightforward to accomplish, while a few others will take some time and patience to master.
1. 80s Rocker Hair
We're not sure if you've heard, but the 80s are back in a big way. That means animal prints, leggings, and big (and we do mean big!) hair. So if you want to have a rocking birthday, we think you should check out this 80s rocker-inspired 'do.
It's big. It's bold. And it looks absolutely incredible. This look is all about volume and texture, so naturally, it has plenty of both. It's also reasonably easy to pull off!
Simply work a little volumizing or texturizing product into freshly washed hair, and dry it with a diffuser. Tease or backcomb your roots to give your hair a little more oomph before locking everything in place with a generous amount of holding spray.
And don't worry if your hair isn't long or full enough to pull this look off. This Youtube video will show you how to get the perfect 80s rocker look on a wig.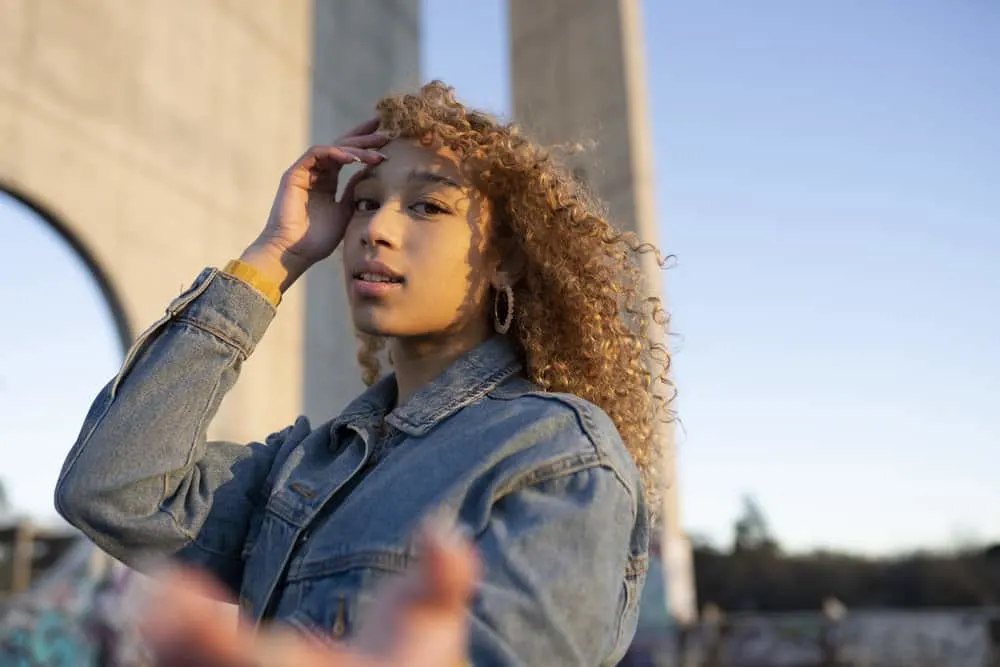 2. Lace Wig Installation
Your birthday is the perfect day to experiment with a hairstyle you've always wanted to try. And we can't think of a style that gives you more flexibility and versatility than a wig.
Always had your heart set on platinum blonde locks? Or maybe you want to try out a super edgy short haircut. Either way, the answer is simple. Just get a wig!
The ULTIMATE MELT From START TO FINISH | Frontal Wig Install For BEGINNERS | Step By Step
With a wig, you can instantly transform your locks into any length, texture, color, or thickness. So you can go crazy with things while your natural hair remains safely tucked away.
And don't worry if you've never applied a wig before. Although it may feel intimidating at first, this Youtube video has all the information you need to install your wig flawlessly.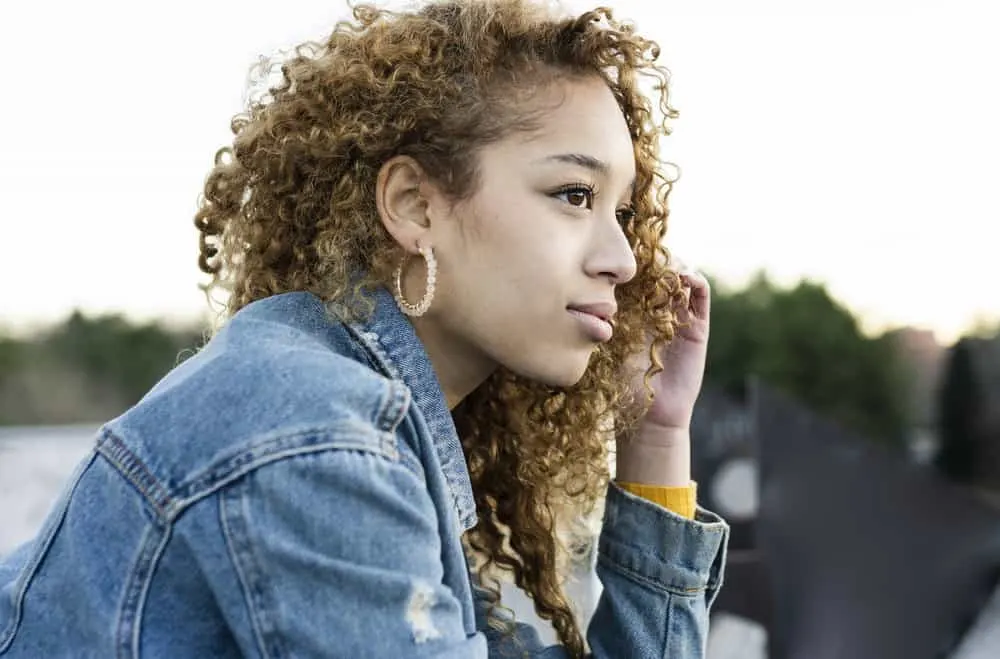 3. Sleek Jumbo High Braided Ponytail
When it comes to doing your hair, there's a good reason why ponytails are the go-to style for millions of women. They're quick and easy and help ensure that your gorgeous face is the first thing people see.
As amazing as ponytails are, they've developed a reputation as a lazy day hairstyle.
Luckily, this chic look effortlessly upgrades a basic ponytail and transforms it into the ultimate, party-ready accessory.
Sleek jumbo high braided ponytail using braiding hair || step by step invisible braid
All you have to do to get this look is gather your hair back into a sleek ponytail. Next, smooth on a little gel or pomade to tame frizz and flyaways.
The key to this look is getting plenty of length and volume, so you may want to add extensions to the base of your ponytail.
Once you're satisfied with the size and fullness, braid the length of the ponytail into a single, chunky plait. After you reach the end of the braid, secure it with a small rubber band to ensure it doesn't unravel.
Would you rather learn by watching? Check out this detailed tutorial to learn how to create the perfect high-braided ponytail.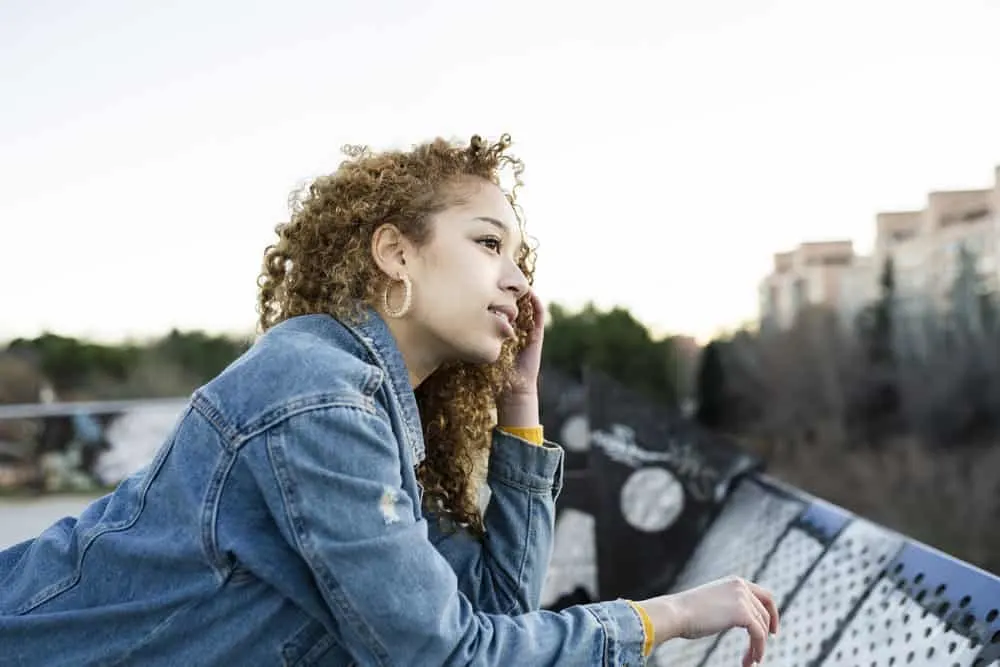 4. 50s-Inspired Retro Updo
Want to play around with a bit of old Hollywood glamor on your big day? If so, you just have to check out this adorable retro-inspired updo. It's a wonderful take on a vintage hairstyle but includes a modern twist that helps bring it into the twenty-first century.
50's INSPIRED VINTAGE UPDO HAIRSTYLE TUTORIAL
Thinking about taking this classic lookout for a spin?
First, create a deep side part and curl your hair. Then, spritz on a little holding spray and begin sculpting your curls into a soft updo.
Once you create the perfect shape, lock it in place with a bobby pin.
You don't want frizz to ruin your look, so mist on a thin layer of finishing spray once you're satisfied with the updo. You can also take your updo to the next level by pairing it with pin-up makeup staples, like winged liner and a bright red lip.
Need more styling inspiration? Take a look at this convenient video tutorial.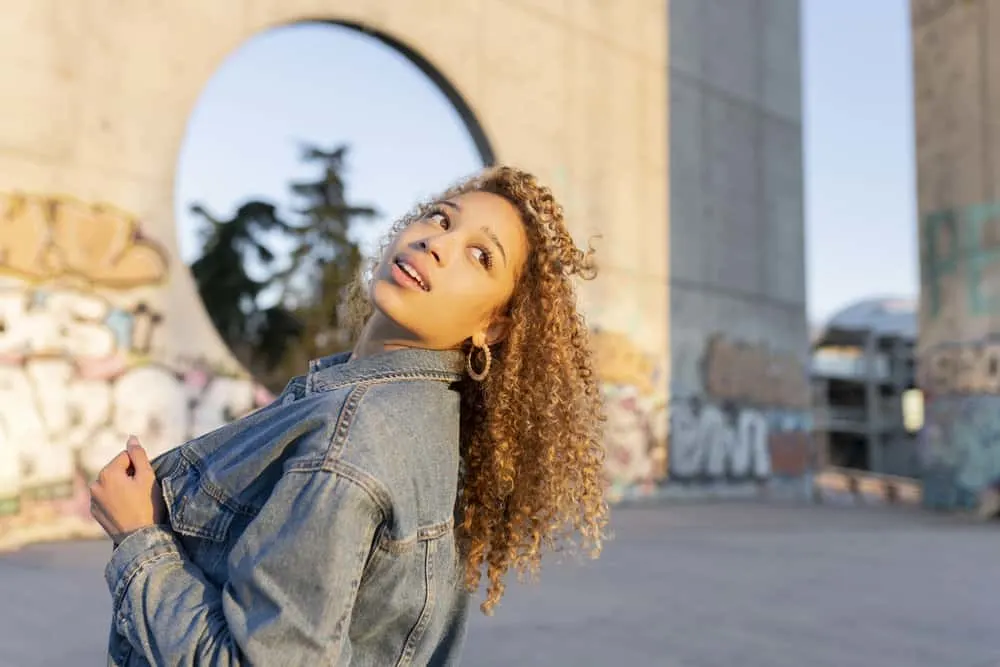 5. Milkmaid Braided Updo
Some people like to wear a tiara for their birthday. But true fashionistas know that there's nothing better than making your hair the crown. A milkmaid braided updo is a classic bohemian look that transforms your hair into the ultimate accessory.
EASY Milkmaid/Crown Braided Updo | Perfect for long hair - medium hair lengths
There are a few different ways to go about getting a milkmaid updo.
The easiest is to sprinkle a little dry shampoo into your hair and gently brush it through. That will create more texture and give you a better grip on your strands.
Next, part your hair straight down the middle and braid both sides straight down.
You can either gather all of your hair into the braid or separate your bangs to give the updo a more relaxed, romantic vibe. Next, wrap the braids around your head to create a halo.
Stick a few bobby pins or hair clips into the braids to secure them, and that's it!
If you're looking for something a little more elaborate, take a peek at this informative tutorial to learn more.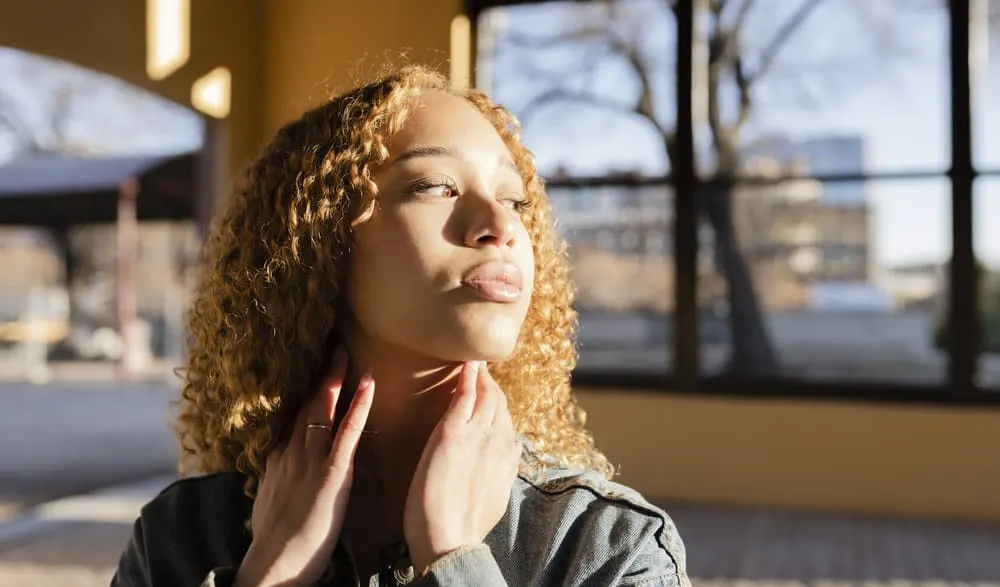 6. Big Beachy Waves
Big beachy waves are the quintessential style for any special occasion. They are soft, sexy, and refreshingly easy to wear. And although your hair will look like it took you hours to pull off, you can get beach waves in just a few minutes!
Just apply a heat protectant to your hair, and wrap large sections around the barrel of a large curling iron. While your hair is still warm, brush through your curls to soften them and give them a more effortless vibe.
And that's all there is to it!
You can either stop there or add a few more accessories to the look. Do you learn better by watching rather than reading? We're happy to tell you that there are a ton of tutorials (like this one) that walk you through every step.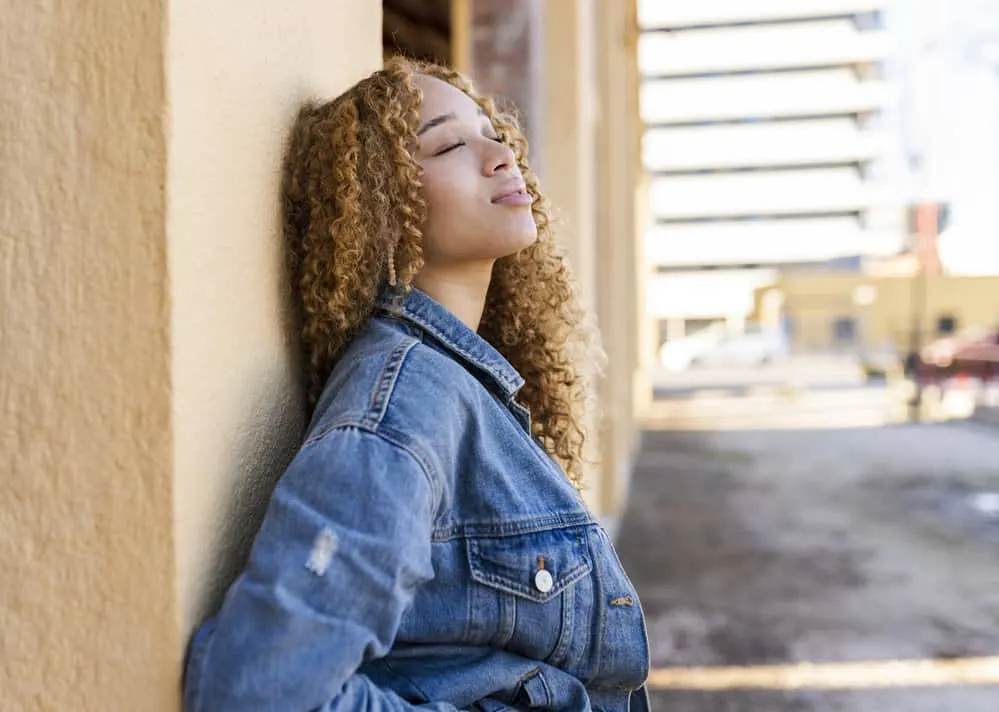 7. Bubble Braids
Bubble braids are a fresh, fun take on a braided ponytail. Unlike most braids, bubble braids don't involve any actual braiding. Instead, you'll use rubber bands to create rounded, ball-like sections.
And with Y2K-inspired looks coming back into popularity, you'll be right on trend!
How To Bubble Braid Your Own Hair Tutorial | Hollie Hobin
To start, gather your hair into one or more ponytails.
Bubble braids look great with or without extensions, so feel free to add some more hair if you want your birthday braids to be longer or fuller.
Place small rubber bands down the length of your ponytail, with about an inch of space between each one. Use rubber bands that are close to your natural color for a more subtle effect.
Or, you can play around with bands in different, vibrant colors. Gently pull the top and bottom of each section until it balloons outward and forms a bubble.
This video should provide you with all the rest of the information that you'll need to know.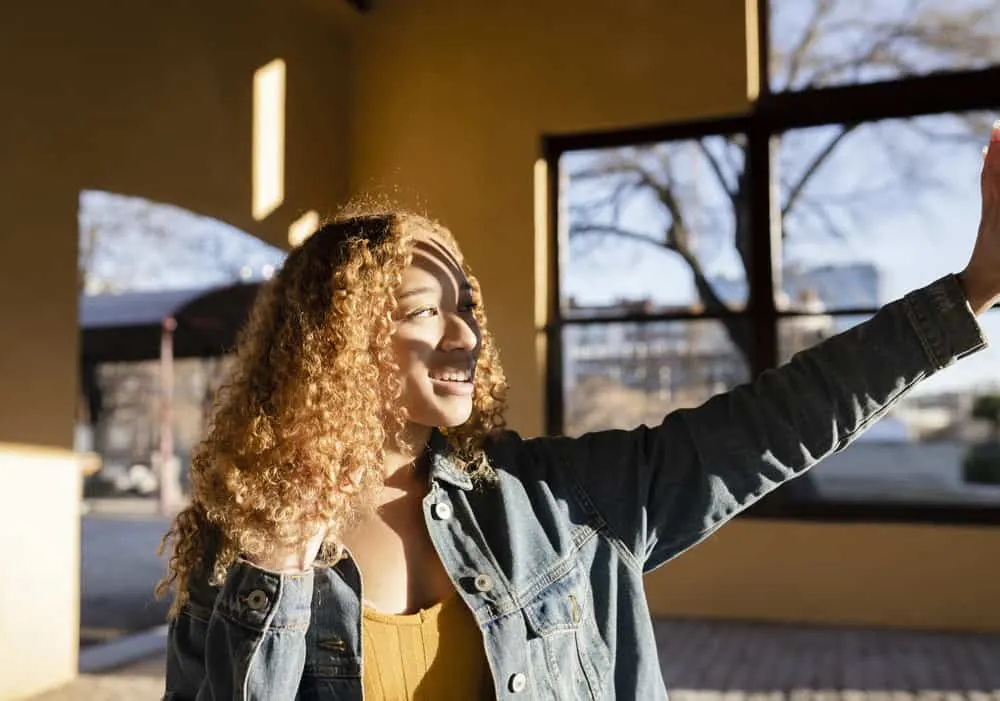 8. Straight and Sleek
Despite being one of the most simple looks on this list, our next entry is drop-dead gorgeous when done correctly. Straight hair is refined, understated, and undeniably sexy.
It also helps put all your length on display, so your hair looks long and luxurious. Getting your hair perfectly straight, shiny, and frizz-free is the key to pulling this look off.
Curly to Straight Hair Tutorial | Hermela
So make sure you smooth some anti-frizz serum onto your mane before you head out of the door.
Even if you have naturally straight hair already, you'll want to give it even more sleekness. One of the best ways to do this is by using a flat iron, which you can learn how to do with this convenient tutorial.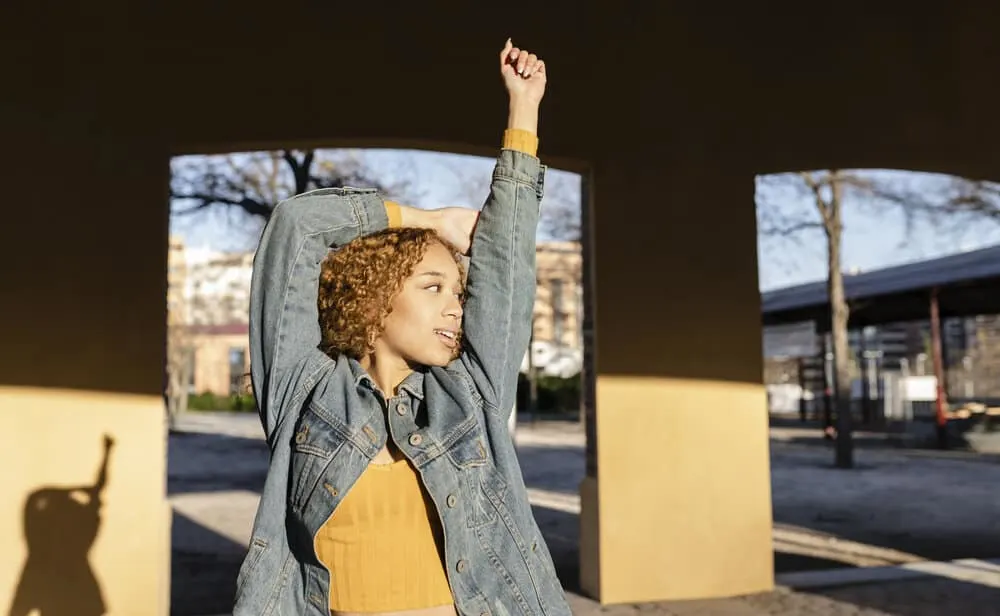 9. Ombre Knotless Braids
If you prefer to get your hair braided for your birthday, you'll love the next entry on our list. This look upgrades classic knotless braids by lightening the ends and creating a stunning ombre effect.
You can pick a shade that's close to your base color to create a natural highlighted effect. Or, go crazy and add in one or more of your favorite shades to give it an even more fun splash of color.
SUPER LONG KNOTLESS BRIADS | TUTORIAL/ ft RUWA BRAIDING HAIR #KNOTLESSBOXBRAIDS
As a bonus, knotless braids are a long-lasting, protective style.
That means you'll be able to keep your braids in for as many as two months. And since your hair will be tucked within the braids, you should see a significant boost in growth!
With all of those benefits, who wouldn't want to give this look a try? Fortunately, you can watch this beginner-friendly tutorial to learn more.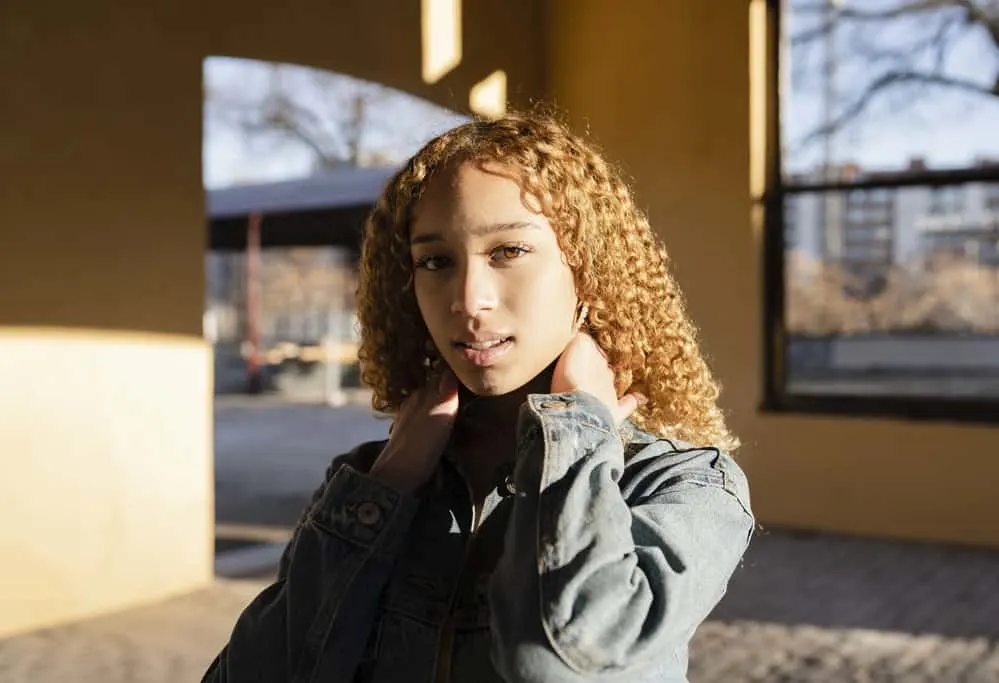 10. Great Gatsby Faux Bob
What's not to love about 1920's fashion? It was the era of flapper dresses, cloche hats, and–of course–super chic bobs. But not everyone is ready to chop off their long locks. Luckily, there's a way to have your cake and eat it too!
A faux bob is a great way to experiment with shorter hair without having to commit to growing it out. All you need to do is curl your freshly washed and dried hair with rollers or a curling iron.
Great Gatsby FAUX BOB || 1920's Inspired Hair!
Pin your new curls up, so the ends are tucked against your scalp.
Once you've created your faux bob, use our fingers to style and perfect your carefully crafted 'do. After that, the only thing left to do is make it frizz and humidity-proof with a quick blast of holding spray.
If you want to give this gorgeous look a try, here's a video detailing how to get your Great Gatsby-inspired faux bob just right.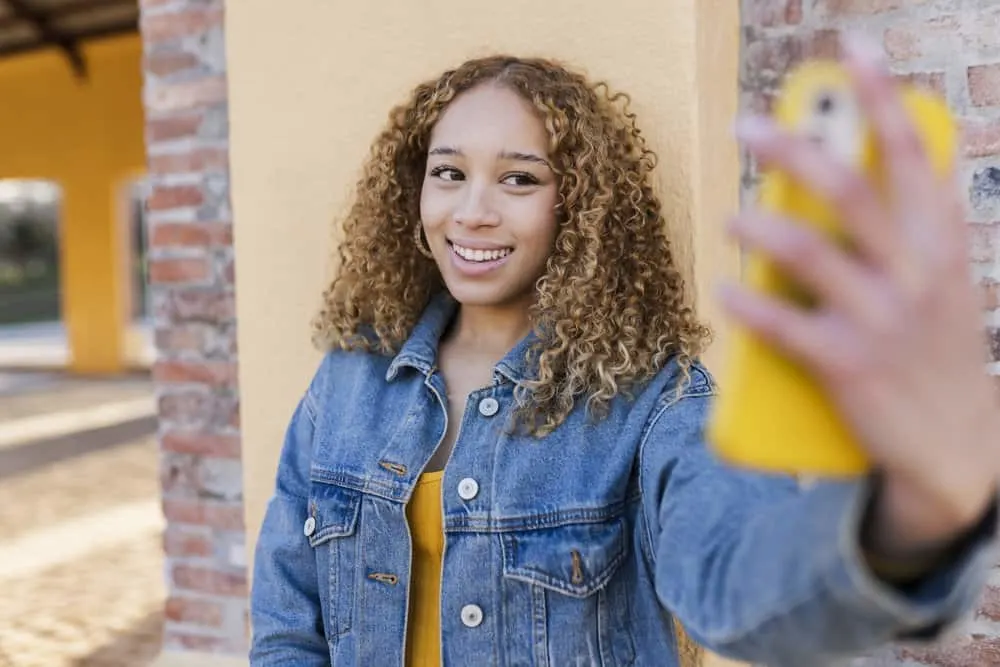 11. 90s-Inspired Half Updo
Can't decide whether you want to wear your hair up or down? Well, this charming look gives you the best of both. And it looks absolutely fantastic on all different hair types, lengths, and textures!
To get the look, section off two thin pieces of hair in the front to create your antenna bangs. Then, section off the top half of your hair and pull it into a sleek ponytail.
Brush through your ponytail and loose hair to get rid of any knots or tangles.
While this style looks great with straight ends, it will look even better with curled ends. So if you have the time, go back and add a few soft curls throughout your hair.
You can also touch up your antenna bangs to ensure they're curled toward your face.
And there you have it! Getting your 90s updo just right can take a few attempts. But the good news is that there are a number of video tutorials (like this one) showing you how.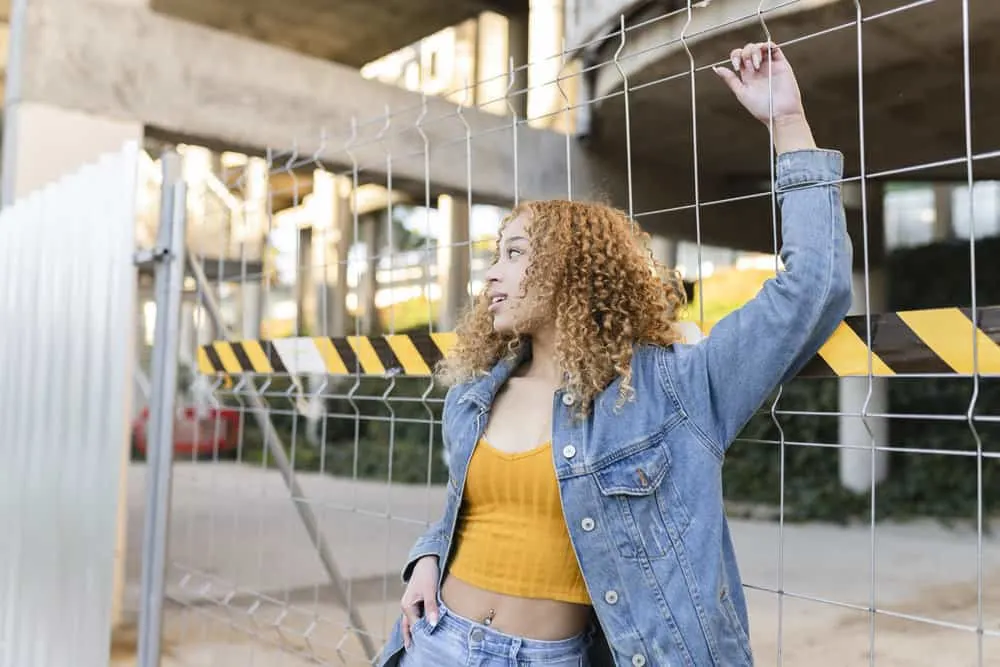 12. Claw Clip Half up Half Down Quick Weave
No one said that a birthday hairstyle had to be ornate or complicated. And this simple style proves that sometimes less is more. A claw clip half up, half down quick weave is an excellent way to transform your hair for a special occasion.
It's casual enough to rock during the day while you're out grabbing a bite to eat or running errands but cute enough to wear during a night out on the town.
HOW TO: Claw Clip Half Up Half Down Quick Weave
Although you can do this look on your natural hair, incorporating hair extensions allows you to play around with more length, fullness, and body.
There are also a ton of other ways to make this look pop even more. For example, you can give it a significant upgrade by adding some highlights to your mane, just like this incredibly talented creator did.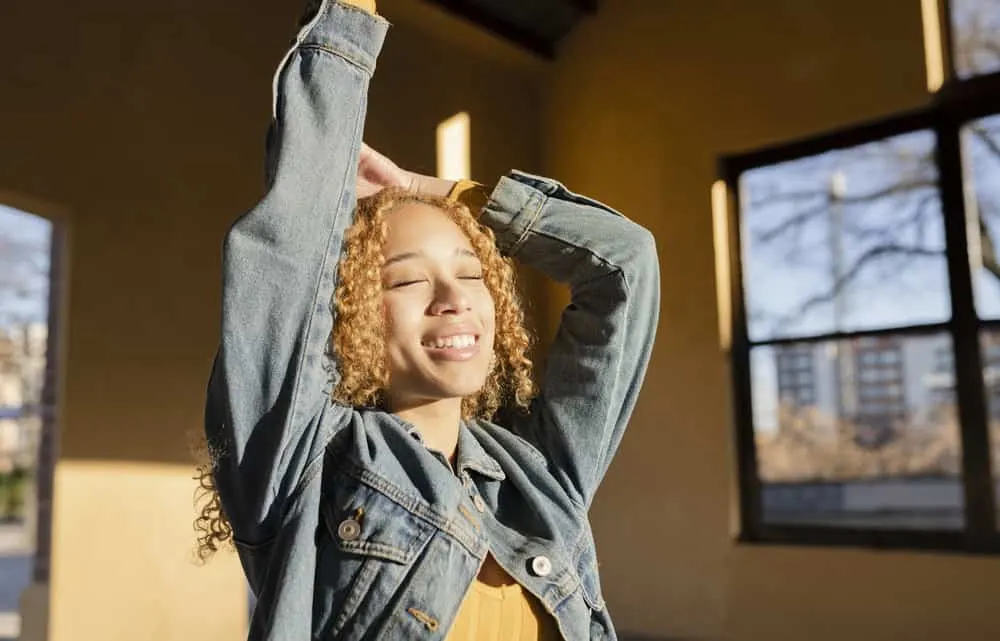 13. Short Bob With a Deep Side Part
A short bob with a deep side part is a fun and playful haircut that's perfect for a day or evening out with friends and family. A bob looks fantastic on its own but giving it a deep side part is an easy way to amp up the cut's playful nature.
Short bobs are also the ultimate low-maintenance cut and make styling and caring for your hair nearly effortless. That means they're an excellent option for anyone who wants to look great on their big day without spending hours getting things just right.
Flat Iron Routine | Short Bob
And, unlike center parts, pretty much everyone looks good with a side part! Another great thing about his cut is that it can give you a significant volume boost.
When you part your hair the same way every day, it can actually thin out your hair.
So by switching your part from the left to the right side, you can keep your bob looking lush and full. If the look still leaves you wanting more, try throwing in a few eye-catching accessories, like hair pins, clips, or even a tiara.
Watch this beginner-friendly tutorial to find out more.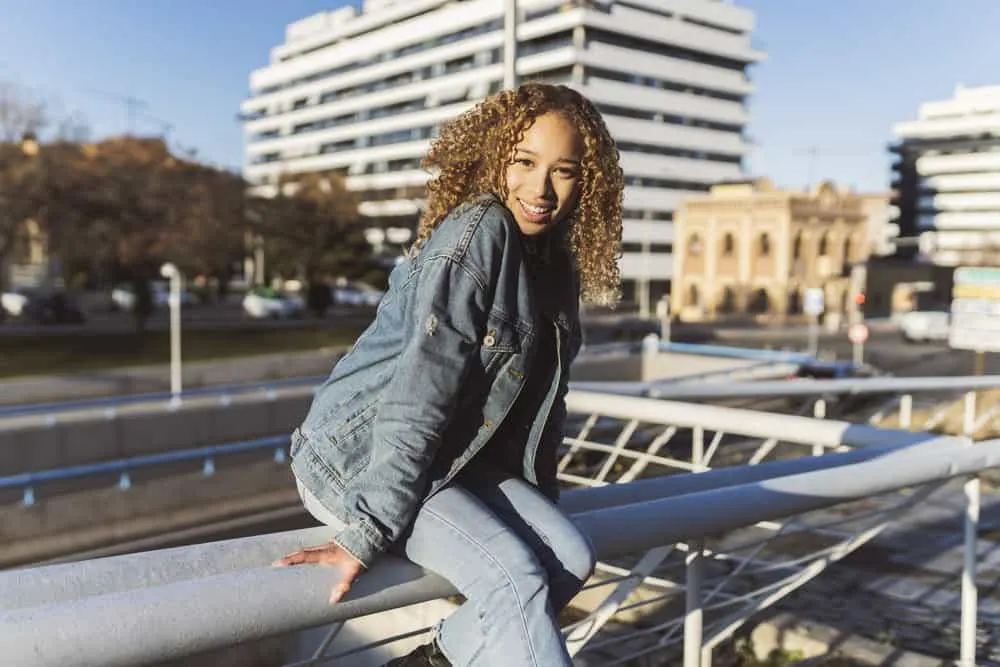 14. Step Cut
Did you know that layered haircuts have a bolder, edgier cousin? And seriously, we can't think of a better way to celebrate your birthday than with a fresh, brand-new haircut. A step cut is a type of graduated haircut that creates cascading steps down the length of your hair.
How to do step hair cut in just 3 steps/Advanced Step hair cut/tutorial/easy way/step by step cut
They're similar to layers in that they remove bulk from your strands and increase movement. However, step cuts are visible and staggered while layers seamlessly blend into your strands.
In short, layers are meant to look natural, whereas step cuts are a more dramatic style.
They have space between the different steps, which creates a choppier texture. Additionally, step cuts are better at highlighting thick, wavy, and curly locks.
Want to give cutting your own hair a try? This Youtube tutorial will make the step-cutting process completely pain-free!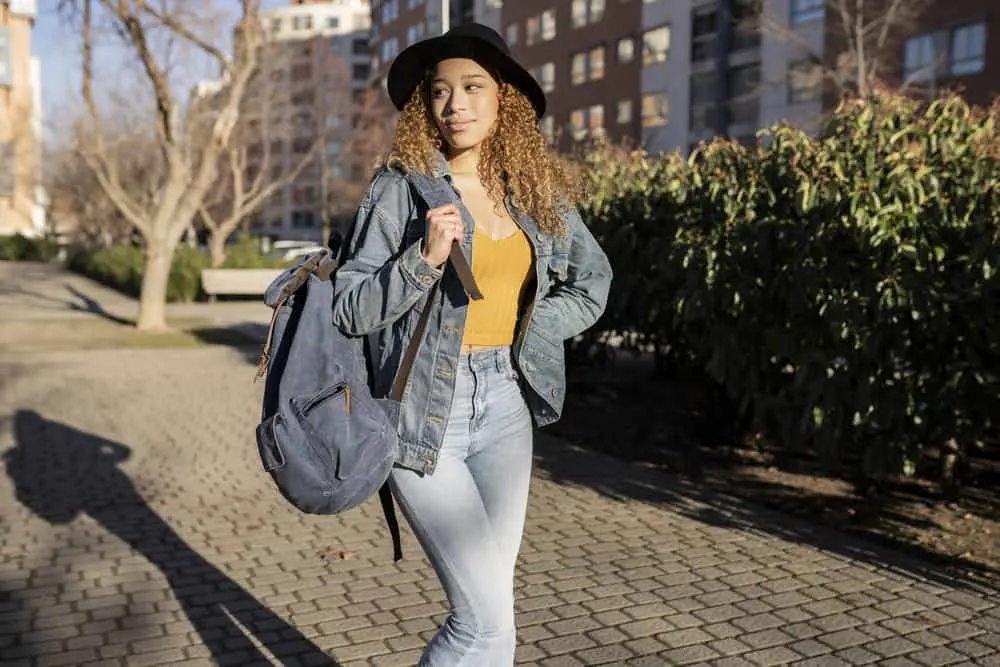 15. 90s Blow Out
The 90s are back! But we're asking ourselves: did it ever really leave? Fashion staples from the nineties, like this blowout, are as relevant now as they were back then. And the reasons why are pretty obvious.
The 90s blowout focuses on big, touchable volume and a light, fluffy texture. The look was initially popularized by supermodels like Cindy Crawford and Claudia Schiffer, so you can rest assured knowing it's elegant enough for a birthday celebration.
HOW TO DO THE PERFECT 90'S BLOWOUT LIKE A PRO
The 90s blowout is a surprisingly glamorous look, and you'll only need a blowdryer and round brush to pull it off. But if you'd rather skip the heat, feel free to use rollers instead.
Regardless of how you choose to go about it, make sure you keep one thing in mind. The more volume, the better! Learn how to recreate this look on your own by watching this simple video demonstration.
As you can tell by the looks we've gone over in this list, there is no shortage of great-looking hairstyles for your birthday. The most important thing is that you feel comfortable and confident with your choice.
After all, your birthday should be all about you! Regardless of which looks you choose to try, we hope that one of the above hairstyles is just what you were looking for to make your special day even more exceptional!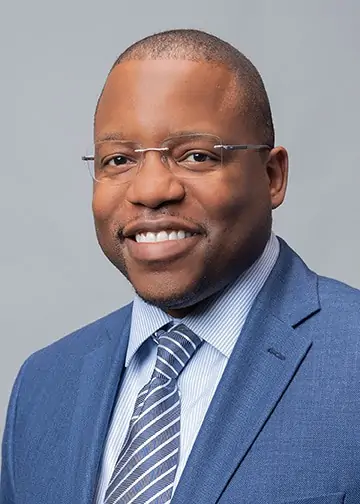 Kenneth Byrd, with a BS in Accounting and Management Information Systems and an MBA from the University of Alabama at Birmingham, has over 15 years of experience and is a recognized authority in hair care. Co-founder of Curl Centric® and Natural Hair Box, Kenneth has dedicated himself to promoting ethical and scientifically-backed hair care practices. Rigorous editorial guidelines, industry recognitions, and features in numerous media outlets evidence his expertise. Kenneth's commitment to transparency, quality, and empowerment has positioned him as a trusted voice in the field, empowering readers to confidently embrace their natural beauty.