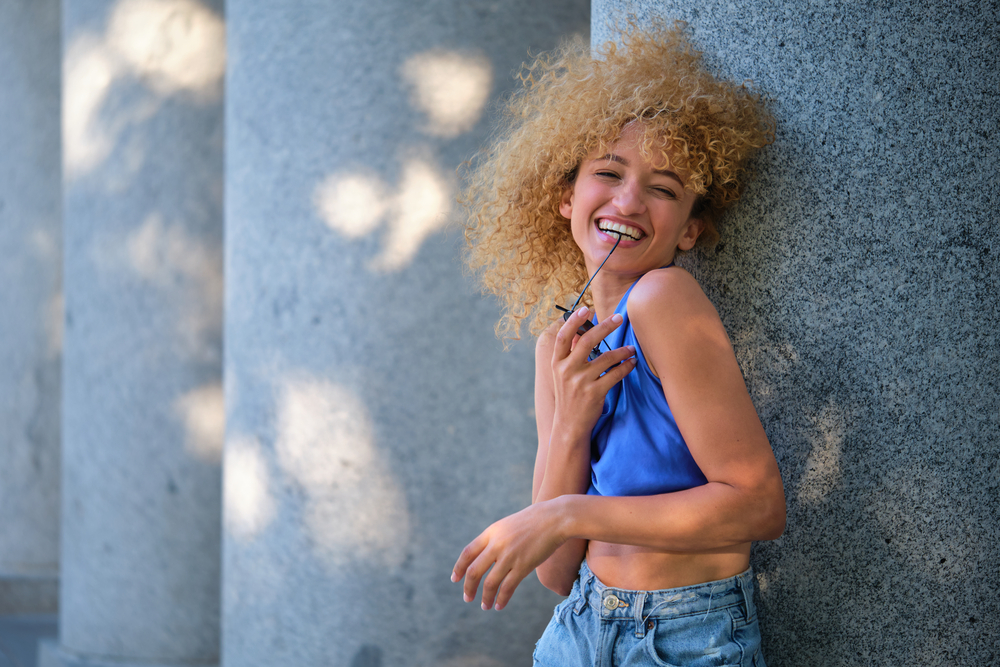 Olaplex is a lifesaver for hair that's seen better days. People worldwide credit the hair care line with saving their chemically treated hair from the breakage and damage that often comes with bleach, hair color, and texturizing services.
But one thing most need to be made aware of is that there's a right and wrong way to use Olaplex products for curly hair. If you're a curly-haired beauty looking to try out this miracle hair care line, you're in the right place. In this article, we'll tell you how to use Olaplex for curly hair.
Olaplex Products for Curly Hair: What They Do and How to Use Them
First, it's important to know that not all Olaplex products are available to everyday folk. For instance, only stylists can purchase Olaplex No. 1 and No. 2. These two products are heavy-duty, in-salon treatments that help to rebuild and strengthen broken hair bonds.
How to use All 9 OLAPLEX Products Correctly, for Best Results!
However, there are still plenty of Olaplex products that you can use at home to restore your curls. In this section, we'll look at the Olaplex products that are available to consumers and perfect for curly hair.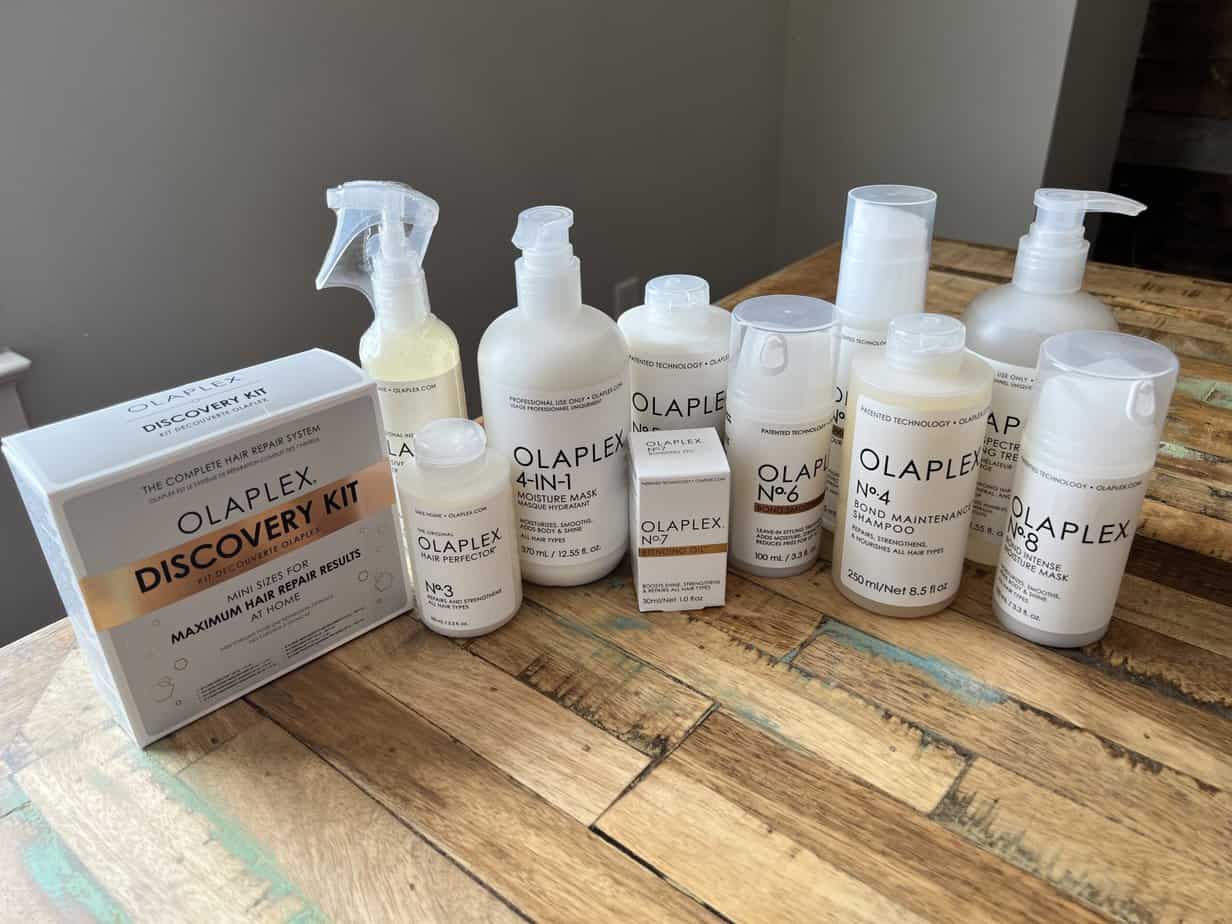 Olaplex No. 3 Hair Perfector
This take-home hair bond-building treatment is perfect for restoring and maintaining healthy, curly hair. The product works for absolutely every hair type, including curls of all kinds. Most people who use the product note that it makes your hair smooth, soft, and more manageable.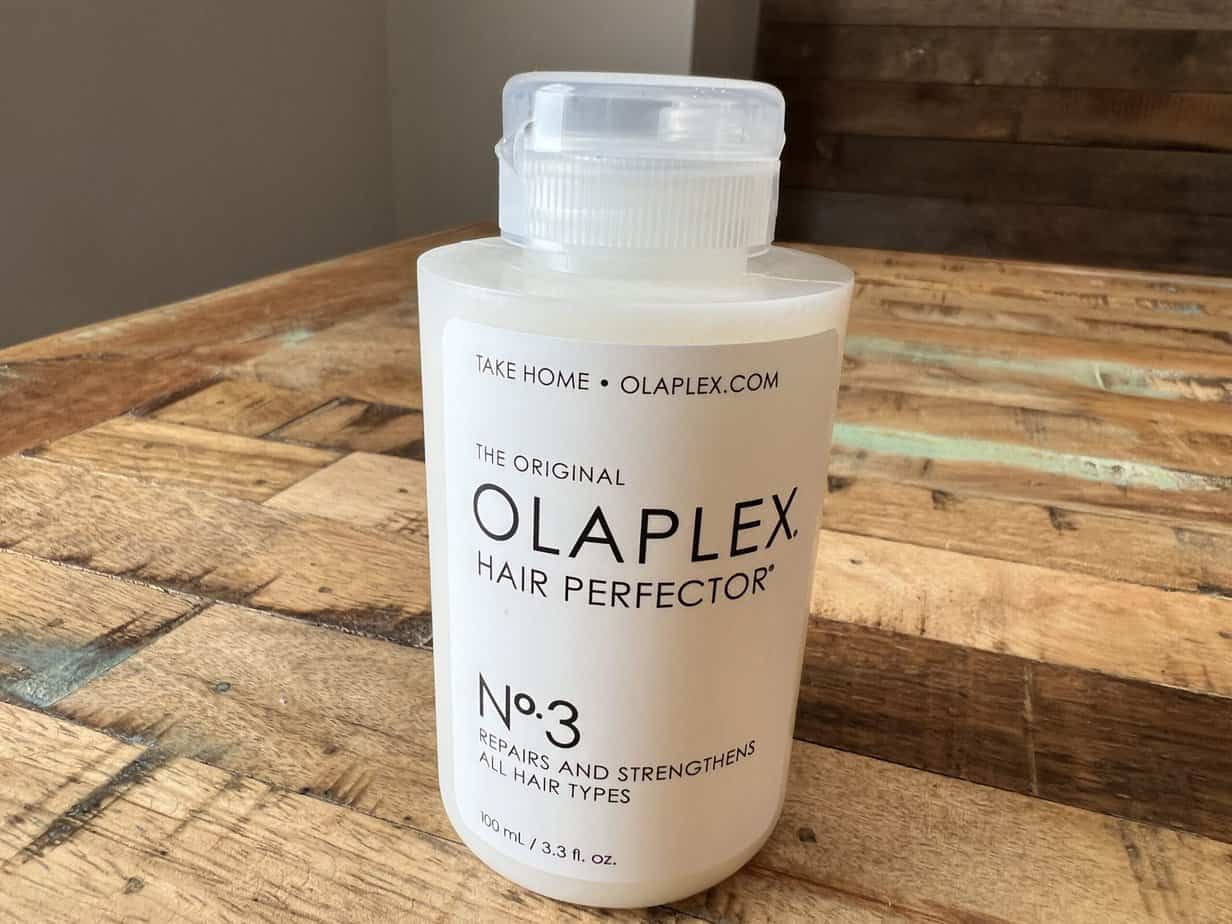 To use Olaplex No. 3 on your curls, follow the below instructions:
Apply the product to your hair after washing and towel drying it. If you have tight curls or are concerned about whether the product is evenly distributed, divide your hair into sections and apply the product one section at a time, ensuring that each section is thoroughly saturated.
Set a timer for 10 minutes.
Shampoo, rinse, and condition your hair.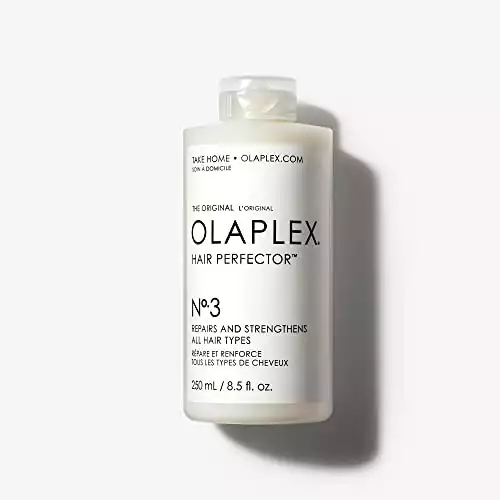 If you're wondering how often you should use Olaplex No. 3, the answer will depend on whether your hair is damaged. If it is, you should try using it 2 to 3 times weekly. Otherwise, shoot for once a week.
Olaplex No. 0 Intensive Bond Building Treatment
This is a pre-treatment for those who plan on using Olaplex No. 3 Hair Perfector. It enhances the Hair Perfector's effectiveness. Though you can use No. 3 alone, there's no reason to leave any hair repair benefits on the table.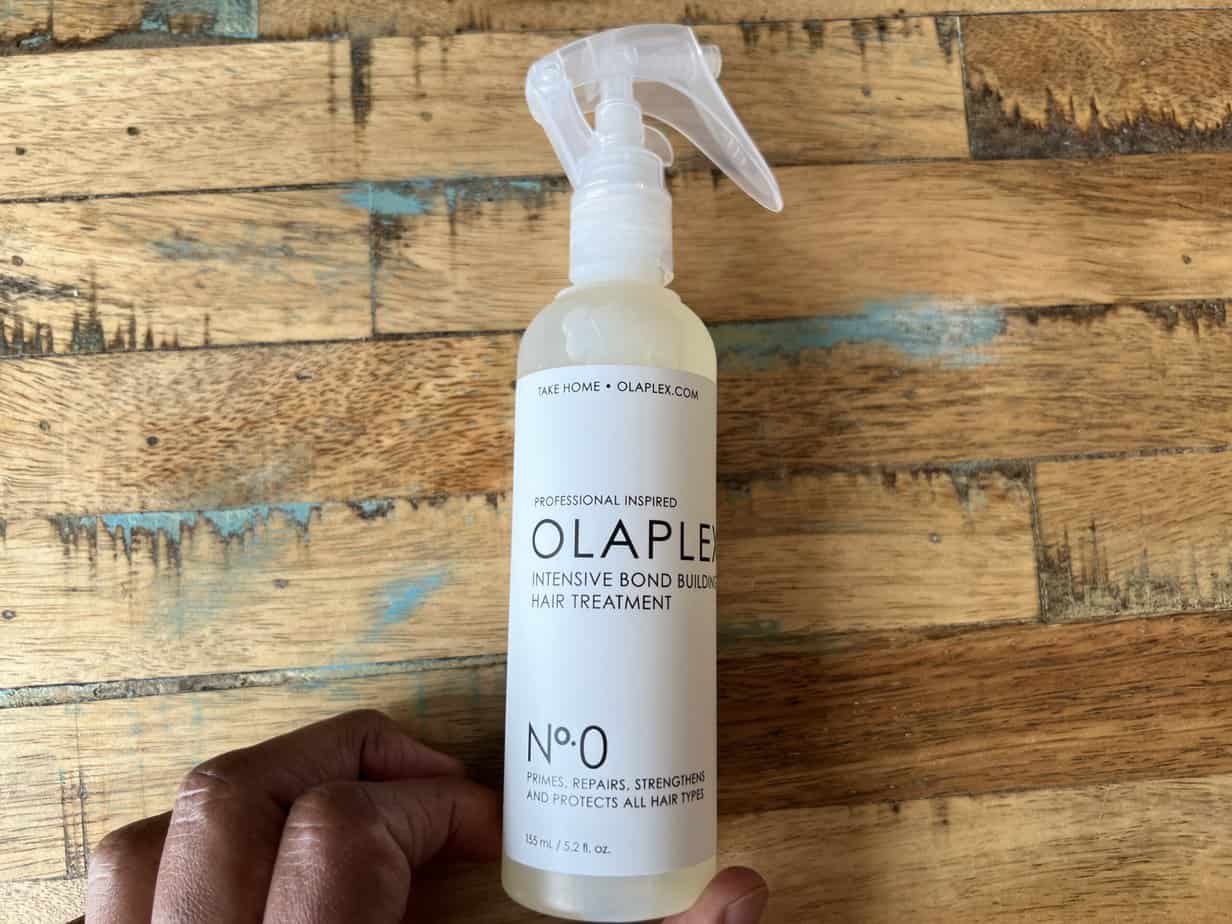 Here are the instructions to follow to get the most out of Olaplex No. 0 and No. 3:
Ensure your hair is dry and free of dirt, product, and residue.
Spray Olaplex No. 0 on your strands. Make sure that every strand is covered in the product.
Wait 10 minutes, and then apply Olaplex No. 3 on your hair.
Wait 10 more minutes.
Wash, condition, and continue with your hair routine.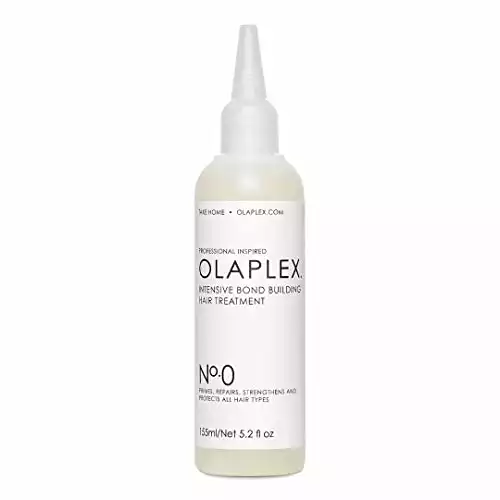 For the best results, use No. 0 according to the above instructions from 1 to 3 times per week. If your hair is super damaged, using the product 3 times per week may be the best choice.
Olaplex No. 4 Bond Maintenance Shampoo
Curly hair can often be dry and fragile, so using a gentle shampoo is essential. It will be able to cleanse your hair without stripping your strands of all moisture.
The Olaplex No. 4 Bond Maintenance Shampoo is perfect for curly hair because it cleans your hair without leaving it thirsty and brittle.
Additionally, this nourishing shampoo works to repair severely damaged hair and rebuild broken bonds. So, your hair will be healthier and more resilient in the face of regular hair styling and environmental stressors.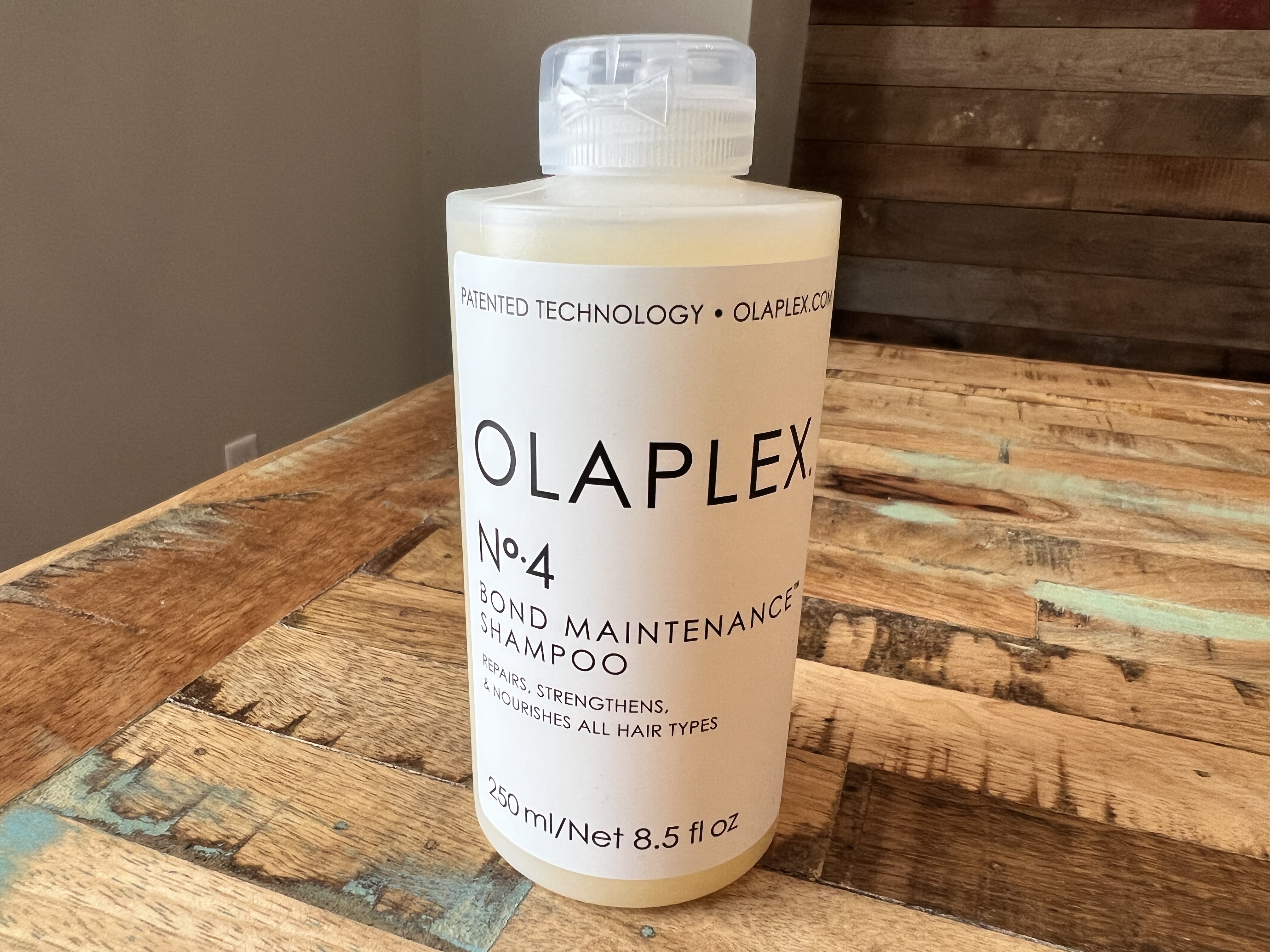 To use this product on your curls, here are the steps to follow:
Wet your hair down.
Massage some of the shampoo into your scalp and distribute it evenly throughout your hair.
Rinse your hair thoroughly with lukewarm water. You don't want to leave shampoo residue in your curls because it can weigh them down and cause buildup.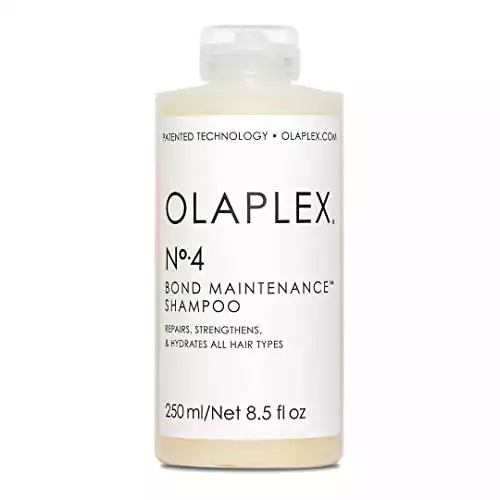 Olaplex No. 4 can be used whenever your hair needs to be washed. If you normally wash your hair once weekly, switch out your normal shampoo for this one. The same goes for people who wash their hair multiple times per week.
Olaplex No. 5 Bond Maintenance Conditioner
Curly hair is often incredibly dry and prone to breakage, so potent conditioners are important for any textured hair care routine. This particular conditioner stands out amongst the rest.
It not only leaves your hair softer and more hydrated than before but also rebuilds your hair's natural structure, eliminating hair damage and smoothing out frizz.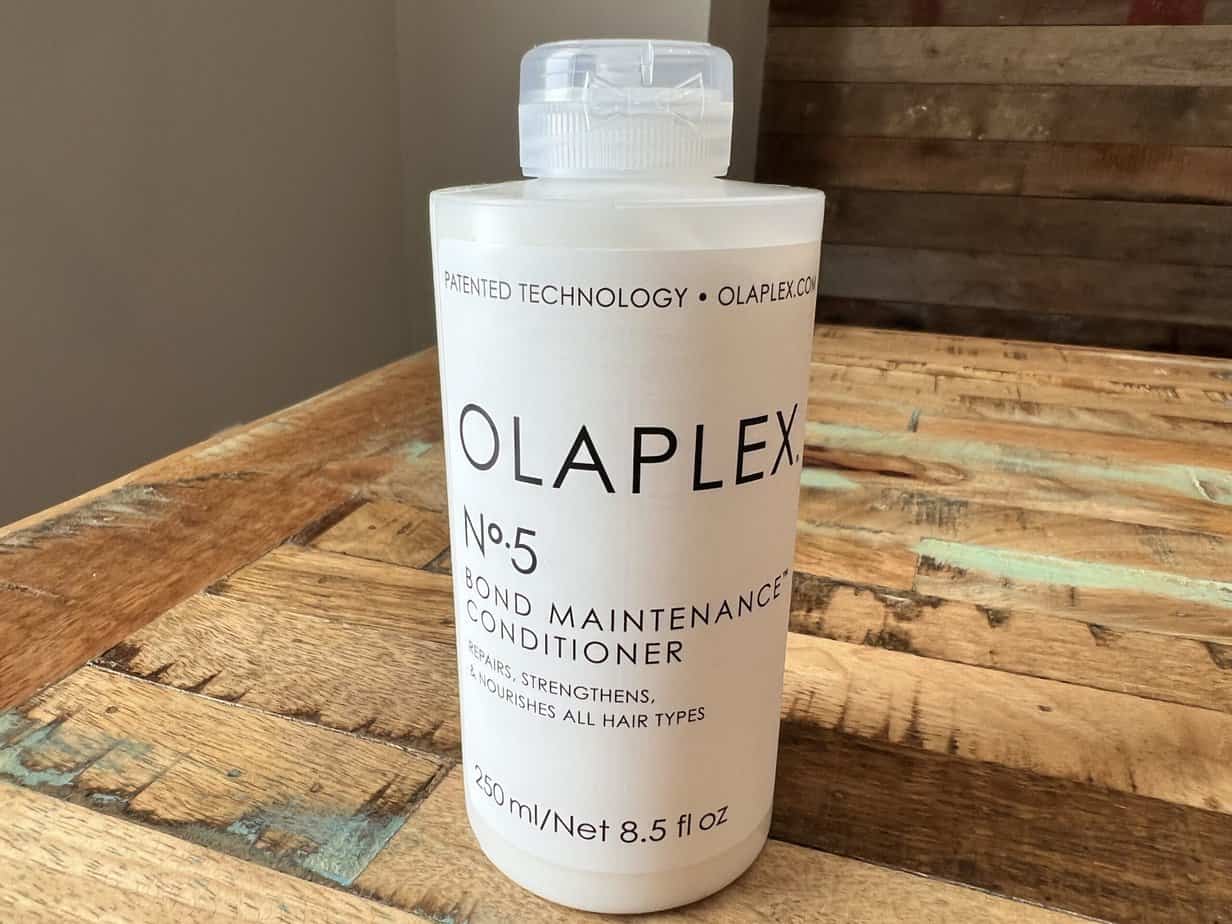 Using Olaplex No. 5 Bond Maintenance Conditioner on your curly hair is as simple as using any other conditioner. Follow the below steps.
Shampoo your hair, preferably with Olaplex's Bond Maintenance Shampoo – No. 4.
Apply the conditioner to your hair in sections.
Set a timer for 3 minutes.
Rinse the conditioner out with lukewarm water.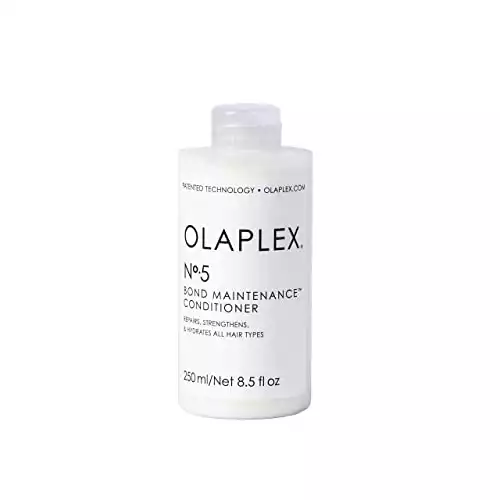 Now, on to how often you can use the conditioner. Olaplex No. 5 can be used as often as you'd like. You'll use it after your normal shampoo sessions.
Olaplex No. 6 Bond Smoother
Virtually every curly-haired person has a favorite styler, and the Olaplex No. 6 Bond Smoother is quickly becoming a crowd favorite.
It's a leave-in cream that smooths curls, tames flyaways, and minimizes frizz. It also strengthens and protects fragile curls and can shorten your blow-drying time. This is a benefit many curlies will appreciate.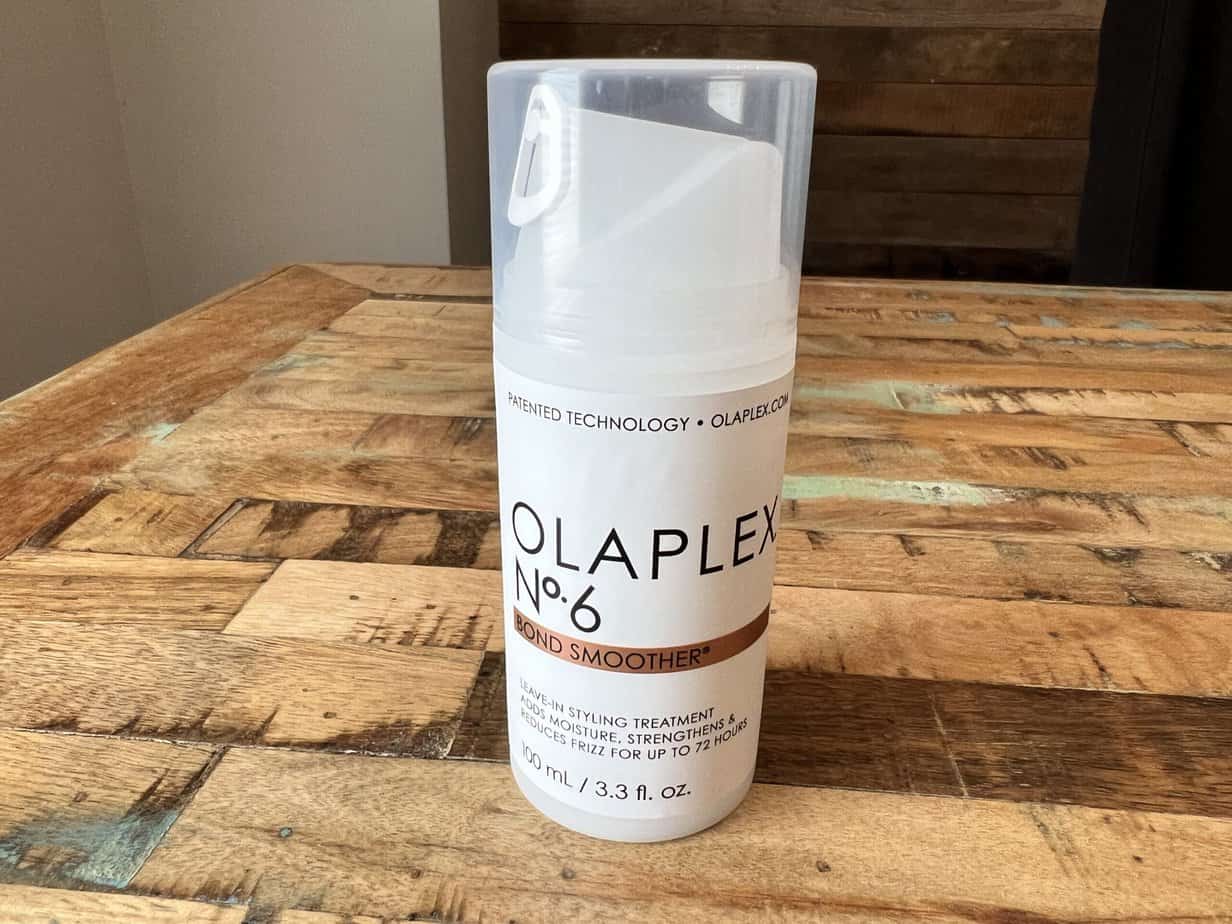 Here's what you need to do to get these great benefits:
Apply a small amount of the smoother to your hair. Focus the product on your mid-lengths and ends.
Use a wide-tooth comb to distribute the product evenly throughout your hair.
Proceed with your styling routine after that.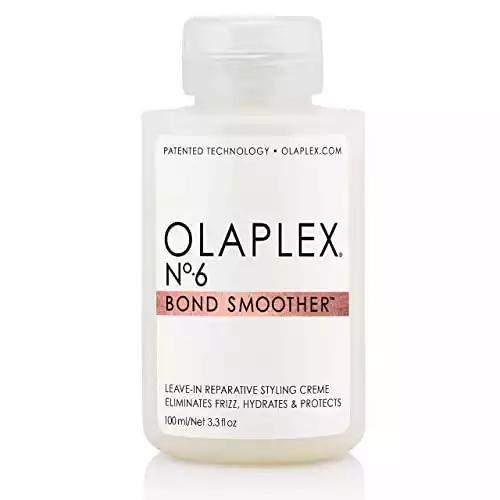 You can use Olaplex No. 6 whenever you want. Your hair can be freshly washed or in-between washes. Most people find that this product keeps their hair moisturized for up to 3 days at a time.
Olaplex No. 7 Bonding Oil
One thing that most people with curls will agree on is that curls can sometimes look dustier than anything else. The structure of the hair is to blame – curly strands just don't catch the light as straighter hair does.
This is where the Olaplex No. 7 Bonding Oil comes in. It can give your hair a natural, healthy shine while protecting your curls from damage.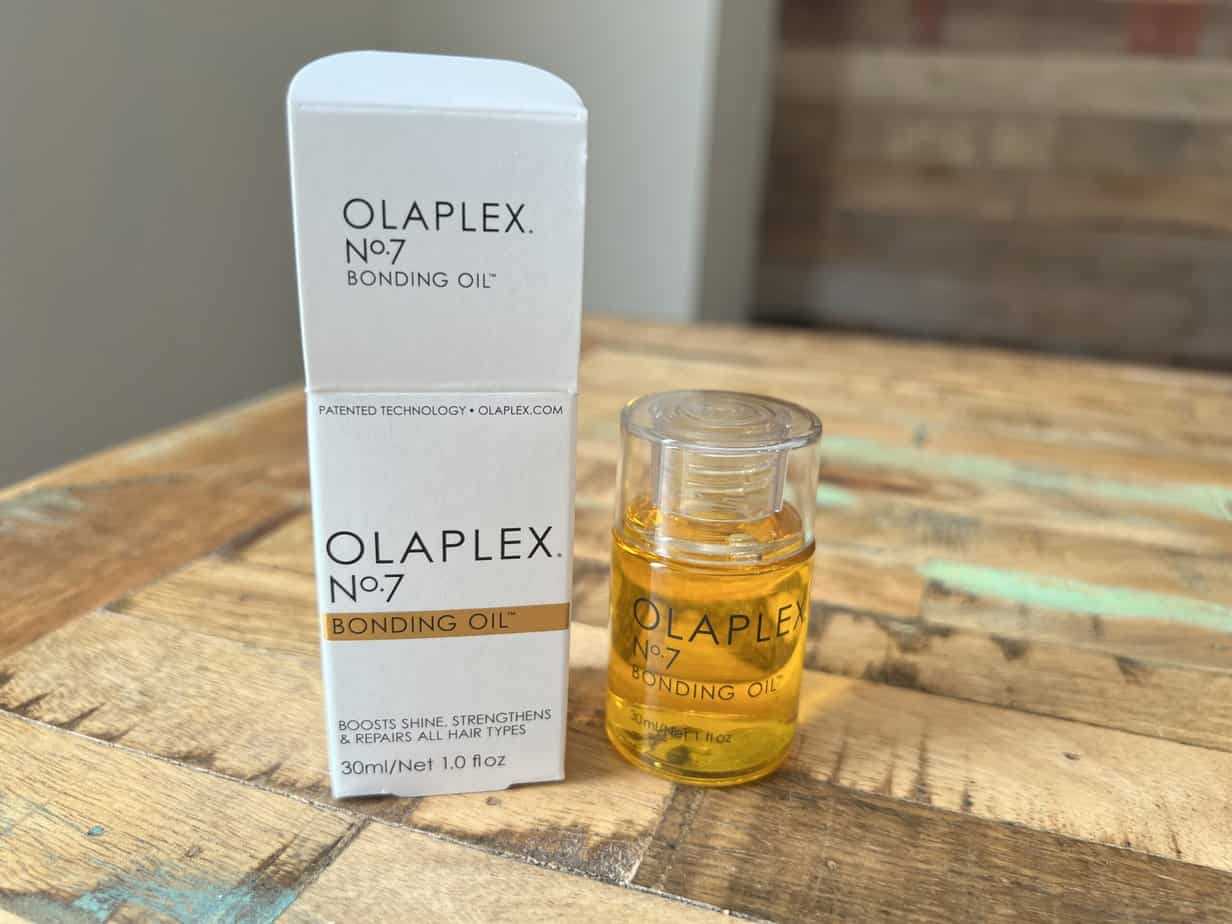 To use the oil, follow the below instructions:
Flip the bottle upside down and tap the bottom to dispense a small amount of the oil onto your fingers.
Apply the oil to your strands using your fingers.
Distribute the oil with your fingers or a wide-tooth comb.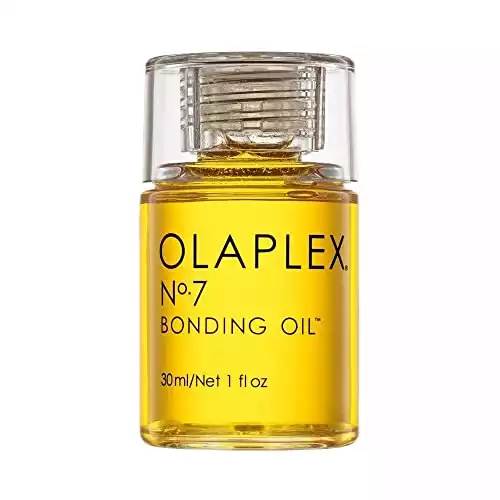 You can use this oil on wash day after using the other Olaplex products or apply it to dry hair whenever your strands need a shine or hydration boost in-between washes.
A lesser-known benefit of this bonding oil is that it also will provide heat protection – it can shield your hair from temperatures up to 450 degrees. So, you can use it right before using any heat-styling tools. There are no restrictions on how often you can use Olaplex No. 7.
Olaplex No. 8 Intense Moisture Mask
We can't stress enough how important it is to keep curls moisturized. And you can do it with Olaplex No. 8. It's got all your curls need to look like a million bucks at a moment's notice.
Aside from enhancing your hair's moisture levels, it provides three additional benefits, including increased smoothness, more body, and a beautiful shine.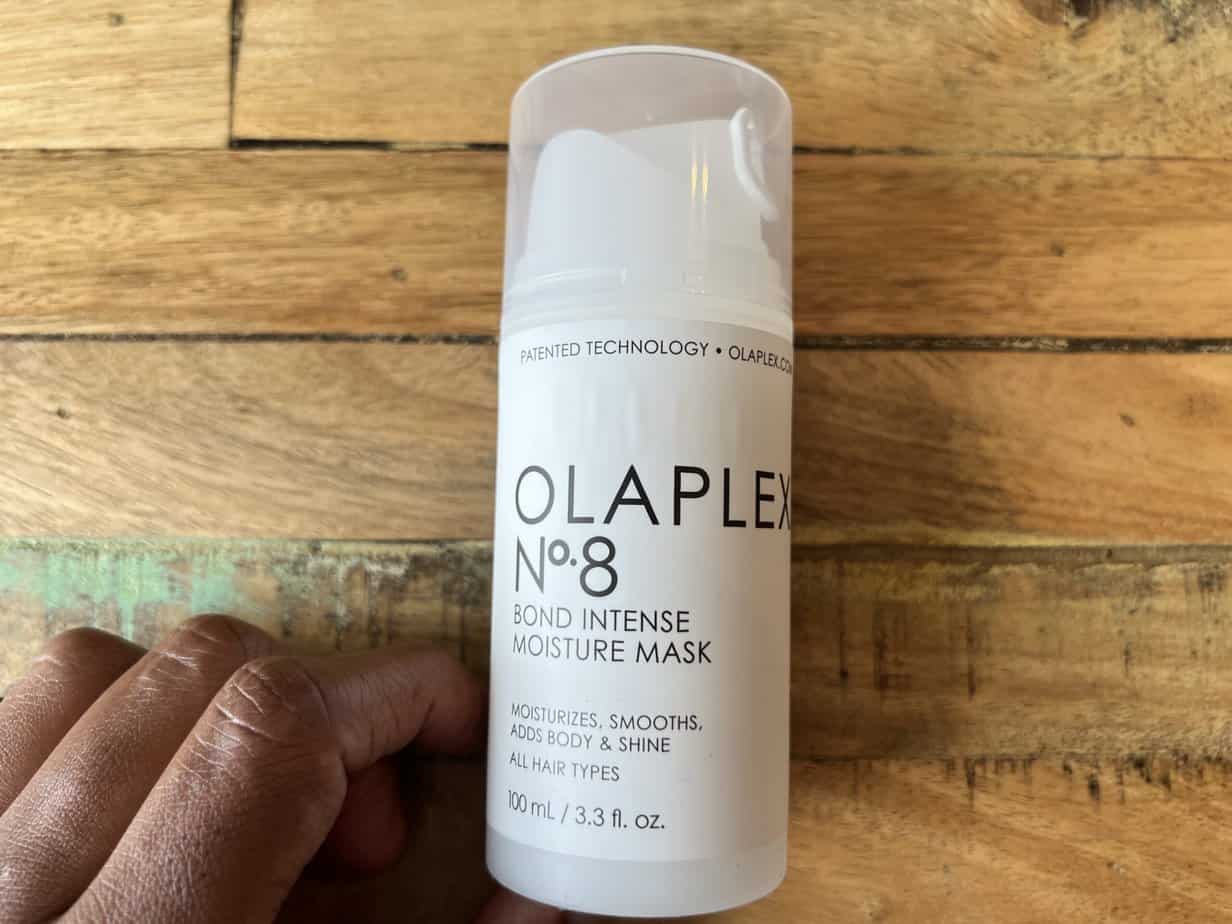 Get all of the benefits of this hydrating cream by following the instructions below:
Apply the moisturizing cream to your clean, damp hair strands. Since you have curls, you should be relatively generous with the product – go for a quarter-sized amount for shoulder-length hair and more if your hair is longer. The key is to ensure that all of your hair is covered.
Comb through your mane with a wide-tooth comb or your fingers.
Leave the product on for up to 10 minutes.
Rinse your hair thoroughly with lukewarm water.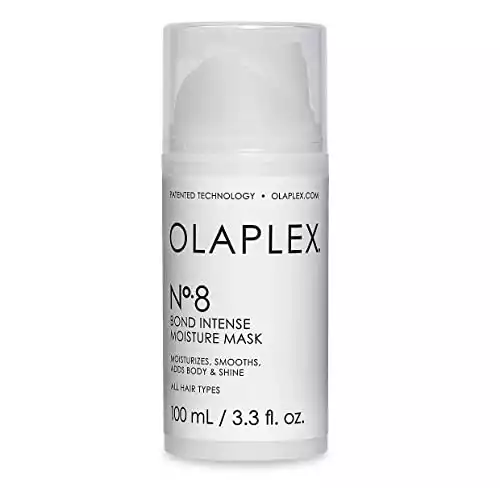 Olaplex No. 8 is designed to be used once a week, though you can use it more often if you'd like. Use the product alone or with Olaplex No. 0 and No. 3 to up the intensity of the treatment.
Olaplex No. 9 Bond Protector Nourishing Hair Serum
This is a serum formulated for all hair types, but you'll get the most out of it if your hair is chronically dry. First and foremost, it provides deep moisture for thirsty strands.
It's also high in antioxidants that protect your hair and scalp from free radicals that could stunt your hair growth and reduce your hair's health. In addition to that, it reduces static, prevents frizz, and makes detangling a cinch.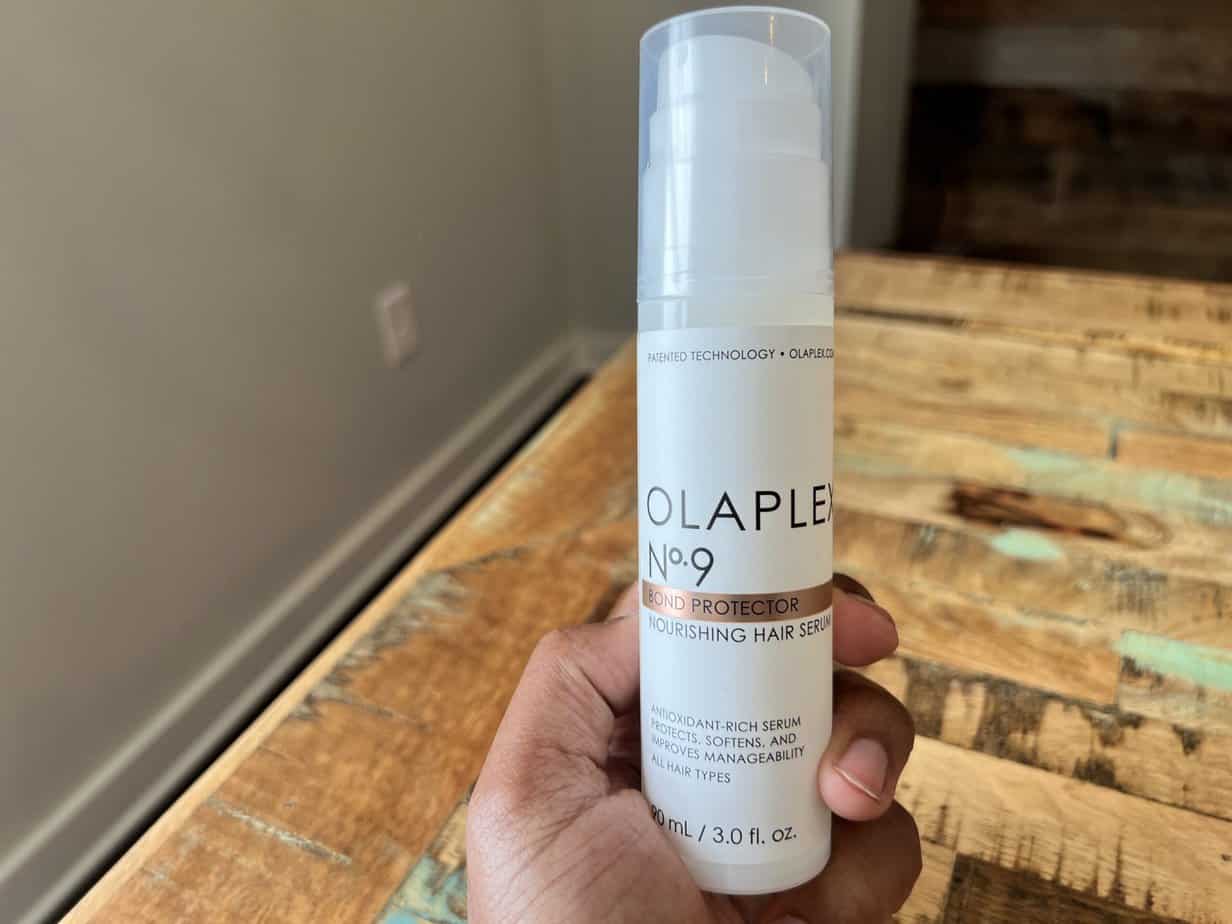 Get the most out of this serum by following the steps below:
Apply the serum to clean, towel-dried hair. Your hair should be damp rather than wet. Since curly hair can be a little difficult to fully saturate in any product, we urge you to apply this product in sections, starting at the ends of your hair and moving upward toward the roots.
Smooth the hair with your fingers or a wide-tooth comb.
Dry your hair. The hair-drying method you select will drastically affect the results you get. If you want soft curls, let your hair air dry. For more defined curls, you can use a diffuser.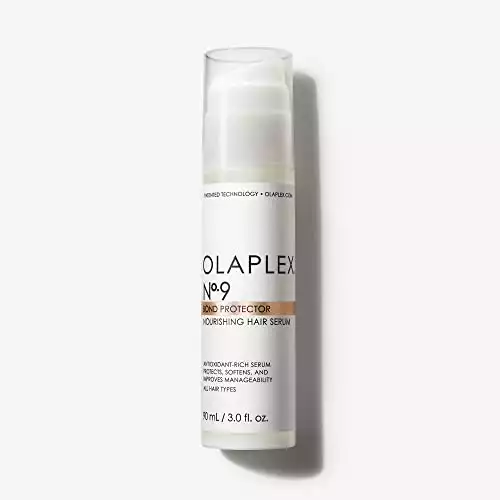 Like other hair serums, you can use Olaplex No. 9 whenever you want. But it will be most effective on wash day when there isn't much product on your strands. You can also use the product in-between wash days.
Olaplex No. 4C Bond Maintenance Clarifying Shampoo
If your curls seem weighed down, lack their usual bounce or shine, or have taken on a dusty tint, they might need a good clarifying wash. And Olaplex No. 4C gives you just that.
It's a heavy-duty cleanser that can blast away virtually any impurities from your hair, including heavy metals, chlorine, hard water minerals, and product and sebum buildup. After using this product, your hair will feel lighter, bouncier, smoother, and ready for the rest of your hair styling process.
If you want a thorough cleanse, here are the steps you'll take:
Start by wetting your hair thoroughly.
Apply the product to your scalp and hair, focusing mainly on the scalp, where impurities hang out.
Massage your scalp to create a luscious lather.
Set your timer for 5 minutes and wait.
Rinse your tresses thoroughly once the time is up.
Always follow up with a conditioner to replenish your hair's moisture levels. Even this shampoo can leave your hair feeling a little on the dry side.
Clarifying shampoos are a little harsher than your run-of-the-mill shampoo, so you won't use them as often. To prevent dry hair, use your clarifying shampoo once per week. And whenever you do use it, don't use your regular shampoo.
Olaplex No. 4D Clean Volume Detox Dry Shampoo
For a long time, people thought that dry shampoo was only for straight-haired folks. But that's not the case. Even those with curly, kinky, and coily hair can benefit from using a dry shampoo like Olaplex No. 4D.
It's a super high-end dry shampoo that absorbs scalp oils and impurities for a detoxed feeling. And the best part is that it won't leave any white residue on your hair, which is especially important for those with darker curls.
Getting a good dry hair detox is easy. Just follow the below instructions:
Begin by mixing the contents of the can well. You'll do that with a firm shake.
Use a comb or your fingers to separate your curls into several sections – 4 to 6 is about right.
Spray the dry shampoo at the roots of each section, holding the can about 6-10 inches away from your scalp. If you need to part your hair in a few places where the oiliness is super concentrated, do that.
Once the product has been sitting on your hair for a while, work the product in with your fingers. Avoid using your nails.
You have quite a bit of freedom regarding how often you should use No. 4D. You can use it whenever you wash your hair or between wash days. Just ensure that your hair is dry before use.
Olaplex No. 4P Blonde Enhancing Toning Shampoo
If you have blonde curls, you know that brassiness is an ongoing struggle. As soon as you get rid of it, it rears its head yet again. To tone and cleanse your hair simultaneously, you can use Olaplex No. 4P.
It's a purple shampoo that will get your hair clean and ready for the styling process and get rid of pesky yellow tones that could ruin your hair's hue. And on top of that, it will nourish and hydrate your strands, so they can reach their full potential.
To get all the benefits of the purple shampoo, here's what you need to do:
Start by wetting your curls down in the shower.
Apply the toning shampoo to your strands and lather well. Pay special attention to areas where you notice more brassiness.
Leave the shampoo on for up to 3 minutes to let the purple pigments work their magic.
Rinse the shampoo out thoroughly and proceed with the rest of your hair routine.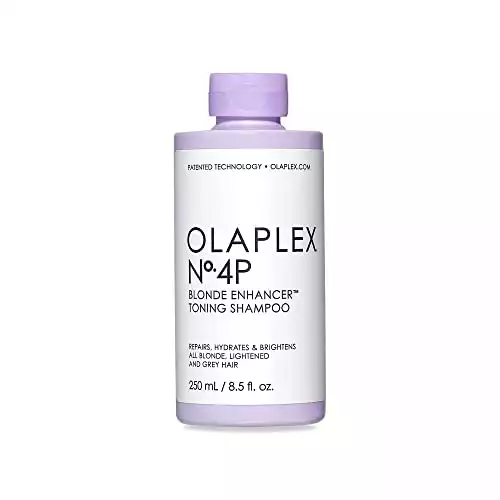 The great thing about this toning shampoo is that you can use it whenever you see brassiness peeking through. You don't have to worry about overusing the product.
Still, when it comes to curly hair, it's important not to dry it out, so always take inventory of your hair before using the shampoo several times in close succession.
Mistakes People Make When Using Olaplex on Curls
Now that you've got a general understanding of how to use Olaplex on your curls let's look at things from another angle. Clearly, it's imperative to get the step-by-step instructions down, but sometimes, knowing what not to do can be helpful.
And that's what we'll get into in this section. Here are some mistakes people make when using Olaplex on their curls.
Not using enough product. To reap the benefits of Olaplex products, you have to ensure they come in contact with your hair – that's a no-brainer. To get enough coverage as a curly-haired person, you may need to use a lot more product than what's recommended in the product instructions. If you don't, you may not get the results you were going for.
Not reading the instructions on the product packaging. After reading this article, you might be tempted to skip the reading when you get your product(s) home. That's not a good idea. At any point, formula changes might occur. So, you'll need to confirm the instructions before using the products.
Not distributing the product throughout their curls. If you simply smooth the products on a few sections of hair and don't go back and rake or comb through that hair, you won't get even coverage. Then, you will have wasted your time. Make sure that the product is coating all of your strands.
Overusing the products. We've all heard the adage, "Too much of a good thing can be a bad thing." This is true for Olaplex products. Some of the products can be used as often as you want. But others will need to be used on a pre-determined schedule. Try your best to stick with the recommendations we gave earlier.
Only using the products once. Hair changes are rarely instant. You may need to use the products repeatedly for weeks to start seeing a change in your hair. So, be patient and trust the process.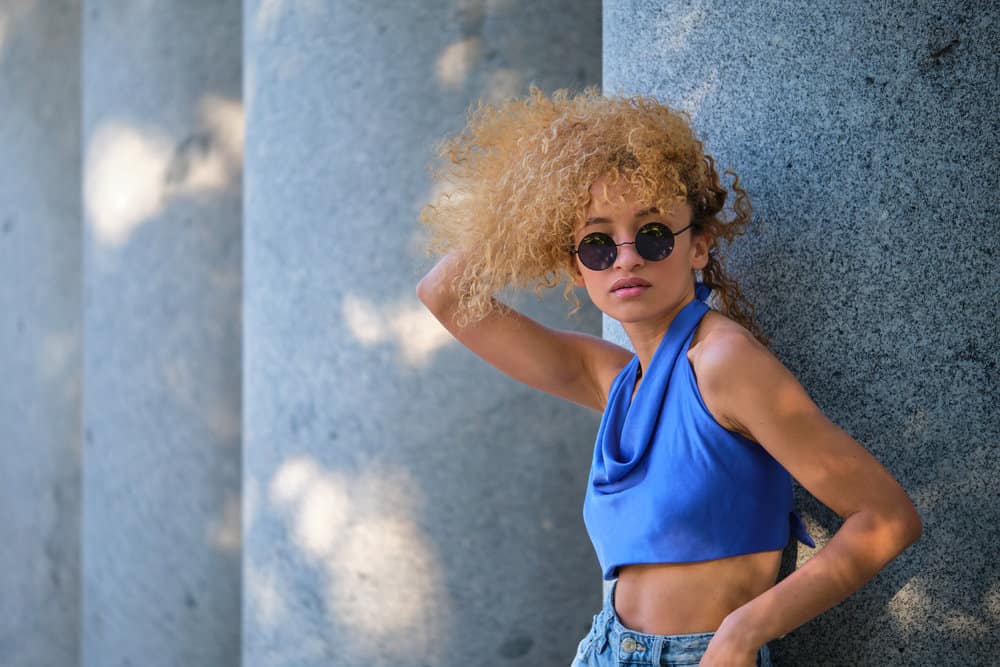 How Olaplex 1 and 2 are used in the Salon
We haven't yet addressed Olaplex's in-salon treatments since you won't be able to get ahold of them unless you're a trained stylist. But just to satisfy your curiosity, we'll touch on what Olaplex No. 1 and No. 2 entail.
Olaplex No. 1 is a bond multiplier meant to be mixed with chemical hair treatments like bleach and hair color and then applied to the hair. It can be used for just about any hair color transformation.
Its main purpose is to reduce the amount of damage your hair incurs during your color service. To use the product, your stylist will add a specific amount of Olaplex No. 1 to the dye or bleach they intend to apply to your hair.
They will then use the dye or bleach to lift or color your hair as they normally would.
But since the dye is mixed with the Olaplex, your hair won't end up nearly as damaged as it would otherwise. And that's because the Olaplex is working to rebuild the hair bonds and preserve your hair's structural integrity.
Unlike Olaplex No. 1, Olaplex No. 2 is meant to be used after a color service to rebuild the bonds that Olaplex No. 1 missed.
To ensure that your hair is as strong and resilient as possible after your hair color treatment, the stylist will apply the Olaplex No. 2 to your hair after shampooing, let it sit for up to 10 minutes, and then shampoo and condition the hair.
After that's all done, the stylist will continue with the styling process as intended.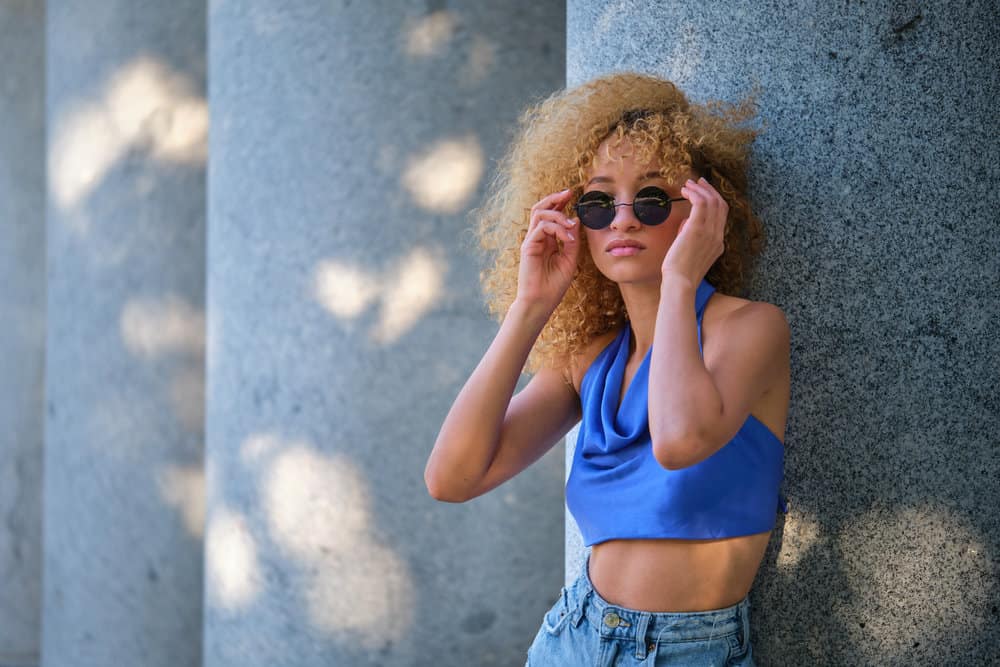 Is Olaplex Good for Curls?
If you're new to Olaplex, chances are you've got questions about whether the product might be right for you. According to Olaplex themselves, all of their products are formulated for all hair types.
The products help to repair and protect hair from damage, smooth frizz, soften coarse strands, and enhance hair manageability. These things make Olaplex a great option for anyone with curly hair.
We understand that there are instances where a manufacturer fraudulently claims their products are curly-girl-friendly, but that's certainly not the case with Olaplex.
The foundation of this hair product brand is built on repairing and strengthening hair bonds for healthy, resilient locks, even if they're curly. And it just so happens that curly hair is naturally fragile, so those with curly hair are actually good candidates for these products.
What's In the Products?
Now, onto the topic of ingredients; Olaplex contains various ingredients many people have never heard of, including bis-aminopropyl diglycol dimaleate, which is the key ingredient that sets Olaplex apart from other hair products.
This ingredient repairs hair bonds damaged by bleach, hair color, and other chemical treatments. But don't let the complex-sounding names intimidate you!
All of Olaplex's products have been thoroughly tested, and results have shown that they're safe and effective for all hair types, including curly hair.
Your Hair Is Unique
Still, it's important to remember that everyone's hair is different, and what works for one person may not work for another. So, don't automatically think that just because
Olaplex is generally considered to be safe, it won't give you any problems.
Whenever you're trying out a new product, you should be mindful of how your hair reacts to it. If you're considering trying out Olaplex for your curly hair, we recommend giving it a shot.
Are Olaplex Products Curly-Girl Friendly?
Not all Olaplex products will fit the bill for those who follow the Curly Girl method. Most of them contain alcohols, silicones, and other ingredients you may purposely avoid in your hair regimen.
If you like to stay away from particular ingredients, check the ingredient list for every Olaplex product you intend on trying.
In instances where that ingredient is listed, you may want to pass on the product. Remember that the first few ingredients on the list are present in the largest amounts.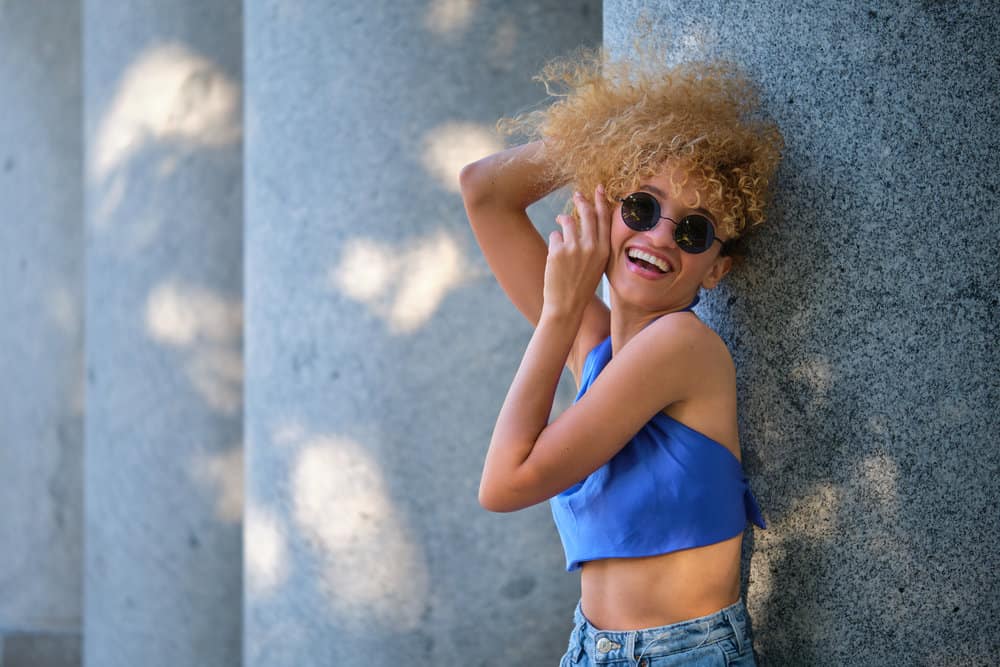 Which Olaplex Products Should You Use for Your Curly Hair?
You've got a lot of important information down, and now it's time to take things a step further. Earlier, we introduced you to 11 Olaplex products that are appropriate for curly hair. But we didn't tell you which ones you should consider using in your hair regimen.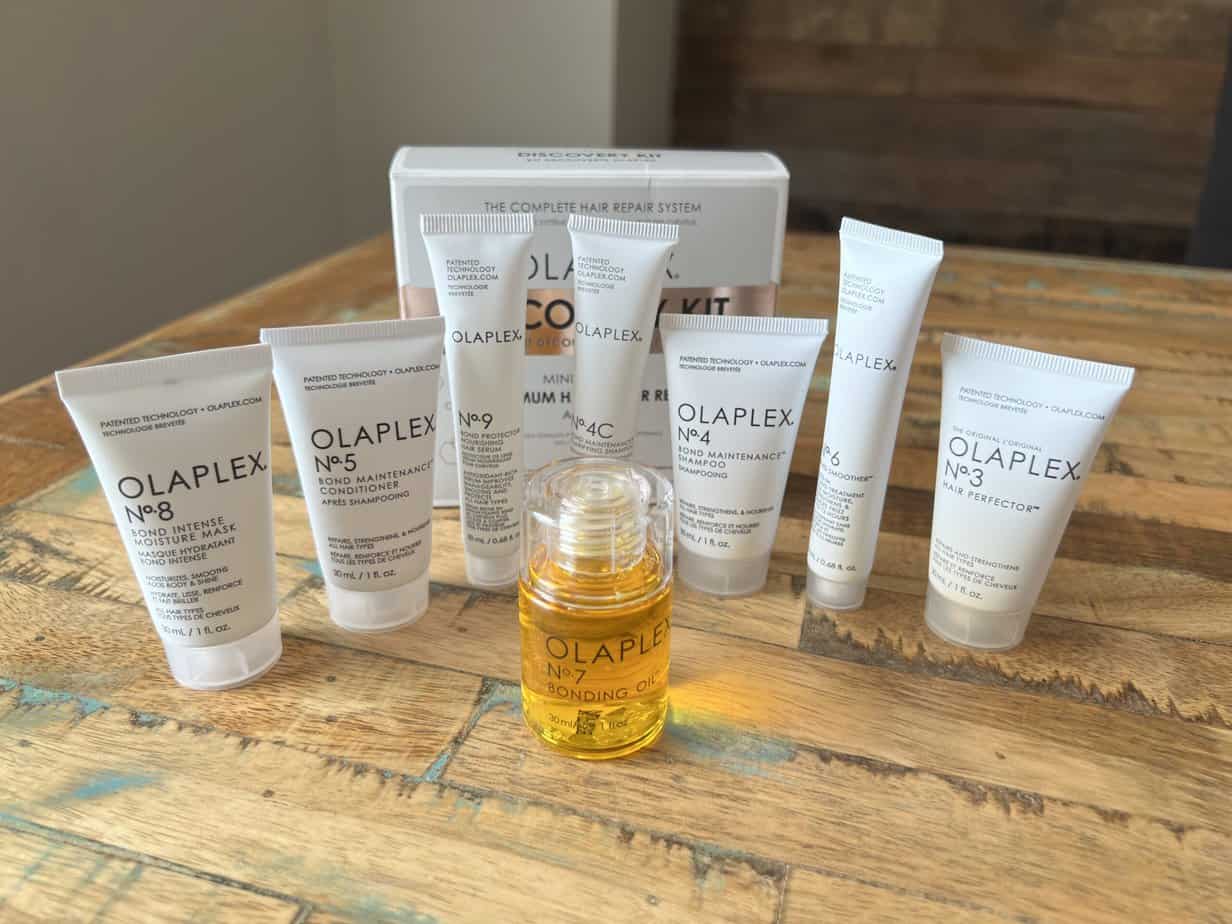 Hint: You probably won't need all of them. So, which Olaplex products should you use for your curly hair? Most curly girls considering Olaplex may find the following products to be helpful:
No. 0 Intensive Bond Building Treatment – To prime your hair and prepare it for No.3, the Hair Perfector bond rebuilder.
No. 3 Hair Perfector – To rebuild your hair's bonds, increasing its strength and repairing any damage along the hair shaft.
No. 4 Bond Maintenance Shampoo– To cleanse and repair your curls without drying them out.
No. 5 Bond Maintenance Conditioner – To leave your hair stronger, smoother, and better hydrated after shampooing.
No. 6 Bond Smoother – To aid in styling by reducing frizz. It'll also make your curls stronger.
No. 7 Bonding Oil – To foster hair strength and protect against heat damage.
No. 8 Bond Intense Moisture Mask – To give your dryness-prone curls lasting hydration for up to a week.
No. 9 Bond Protector Nourishing Hair Serum – To protect your hair from external factors, like high temperatures and pollution.
Note: Though you may not want to pick up all of these items at once, there's room for all of these products in your hair care product arsenal. But if you only have room for one of these products in your hair regimen, we recommend Olaplex No. 3 for hair repair.
Olaplex for Curly Hair (coming soon)
So, there you have it – everything you need to know about how to use Olaplex on curly hair. We hope you found all the information you were looking for, and we wish you the best with your curly hair journey.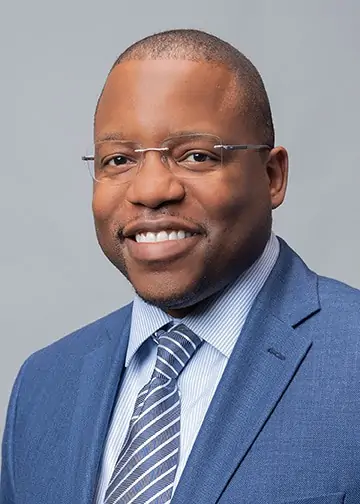 Kenneth Byrd holds a BS in Accounting and Management Information Systems and an MBA from the University of Alabama at Birmingham. With over 15 years of experience, Kenneth has been dedicated to hair care since 2008, when he co-founded Curl Centric® and Natural Hair Box alongside his wife. As a team, they promote healthy hair care practices through their comprehensive platform, Curl Centric. Curl Centric is a website operated by a husband and wife team that encourages healthy hair care. At Curl Centric, we aim to help our readers take control of their hair care journey and make good decisions about products, hairstyles, and maintenance techniques. We also have strict editorial integrity; here's an explanation of our editorial guidelines and how we make money.