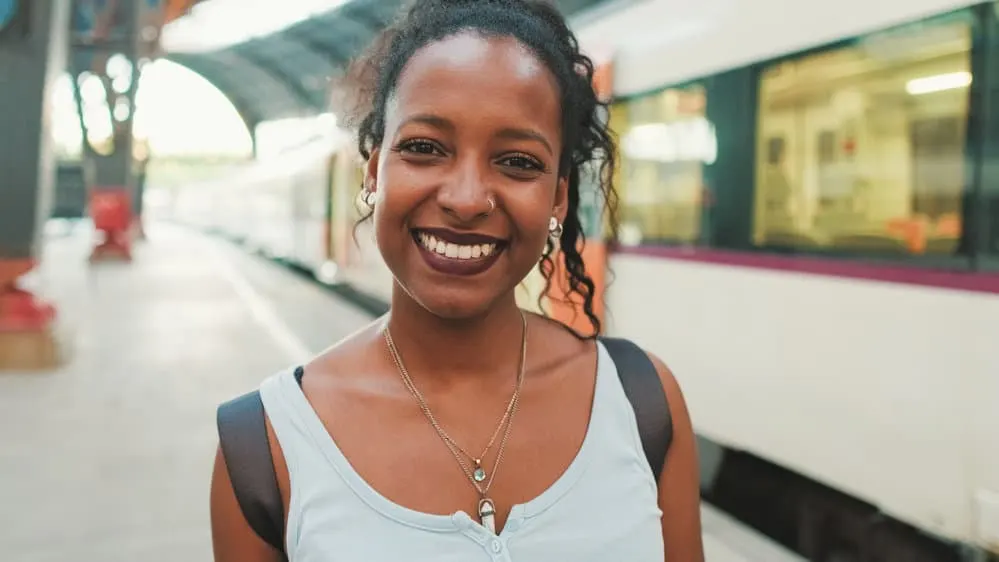 Chances are you've heard that we all need vitamins to grow healthy hair – and that's true. But it's important to know that every vitamin has a different set of benefits.
So, if you want to use vitamins for hair growth, it's wise to ensure that you've chosen the right vitamins. So, what vitamins are good for hair growth?
In this article, we'll go over the main vitamins that stimulate and support hair growth. Let's get right into it!
These Vitamins are Good for Hair Growth
When you were a kid, you probably heard about the importance of getting the right vitamins in your diet. It's because they can have a monumental effect on how you fare healthwise – and your hair isn't exempt.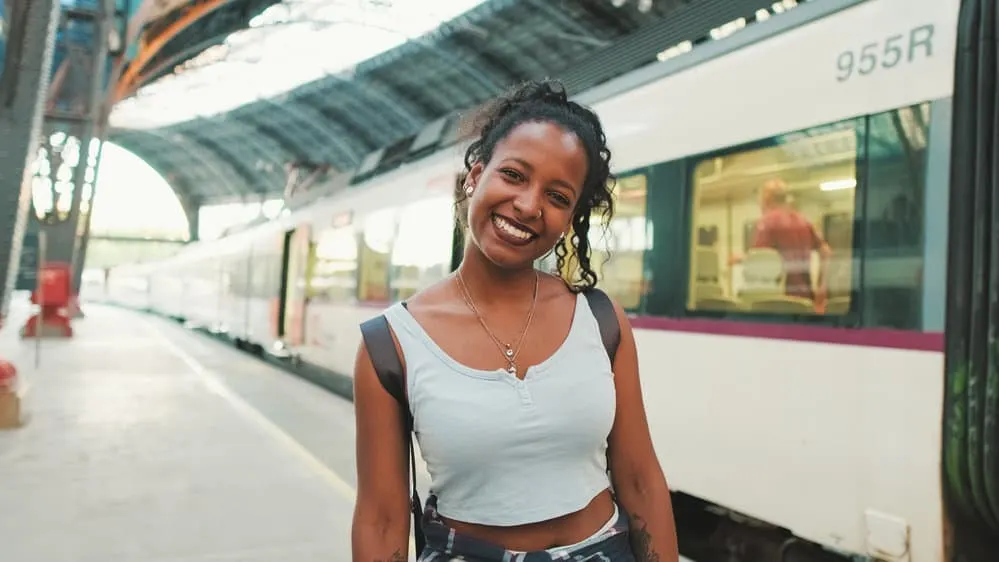 If you want to reach your hair growth and thickness goals, you need to know what vitamins to prioritize, and that's what we'll address in this section:
Vitamin C for Collagen Production
Vitamin C is one of the most crucial vitamins everyone needs for healthy hair growth. It has several functions in the body, including the following, which pertain to the hair:
It helps your body absorb iron, a non-negotiable mineral the body needs to grow hair.
It helps the body produce collagen, which is made of protein, one of the building blocks of hair.
It fights against oxidative stress, which normally leads to a plethora of hair problems, including hair loss.
Being that vitamin C is such a hair growth powerhouse, there's no question that if you're not getting enough vitamin C, you could be missing out. But before you go and buy a vitamin C supplement, continue reading.
Vitamin C deficiencies are exceedingly rare – the vitamin is present in so many foods we eat every day that most people get enough of the vitamin without even trying.
You can get your vitamin C in foods like red and green bell peppers, cantaloupe, broccoli, citrus fruits, and potatoes.
How Much Vitamin C Do You Need?
For the vast majority of men, 90 micrograms of vitamin C is sufficient for healthy hair growth. Women don't generally need as much of this vitamin – 75 micrograms would be enough for the average adult female.
We urge you not to go over these recommendations, as they can cause systemic issues for you, including kidney stones, fatigue, stomach issues, and more.
Biotin and Other B Vitamins for Hair Follicle Health
Moving on to vitamin B – it's responsible for follicle cell rejuvenation. Without adequate blood flow, your hair follicles can't work to their full potential.
There are several B vitamins that you should be aware of, but the most popular one is biotin or vitamin B7. Biotin is a vitamin that many take as a supplement with varying results.
It's thought to be a cure-all for excessive hair shedding and hair loss.
But evidence suggests that biotin supplement users who are getting enough biotin in their diets won't see much if any, difference in their hair. It's only those who have a real deficiency that will see an improvement in hair growth after starting a biotin supplement.
Vitamin B12 is another B vitamin that aids in hair growth. Like other B vitamins, it feeds the hair follicles by aiding in the production of blood cells.
If you are deficient in either of these B vitamins and aren't seeing much hair growth, dietary supplements or a change in your diet may be able to help.
You can get your B vitamins in food items like:
Eggs
Poultry
Milk
Breakfast cereal
How Much Biotin Do You Need for Healthy Hair Growth?
The most widely recognized and recommended dietary allowance for biotin is 30 micrograms. This applies to both men and women. You'll notice that many supplements out there contain way more than 30 micrograms.
You won't necessarily have a bad health outcome if you take too much biotin, but you could end up dealing with some very annoying symptoms like excessive urination and trouble sleeping at night.
Also, it's important to know that taking a biotin supplement can throw off some lab tests. So, if you're on a biotin supplement and will be having labs done, ensure that your healthcare provider knows you're taking biotin.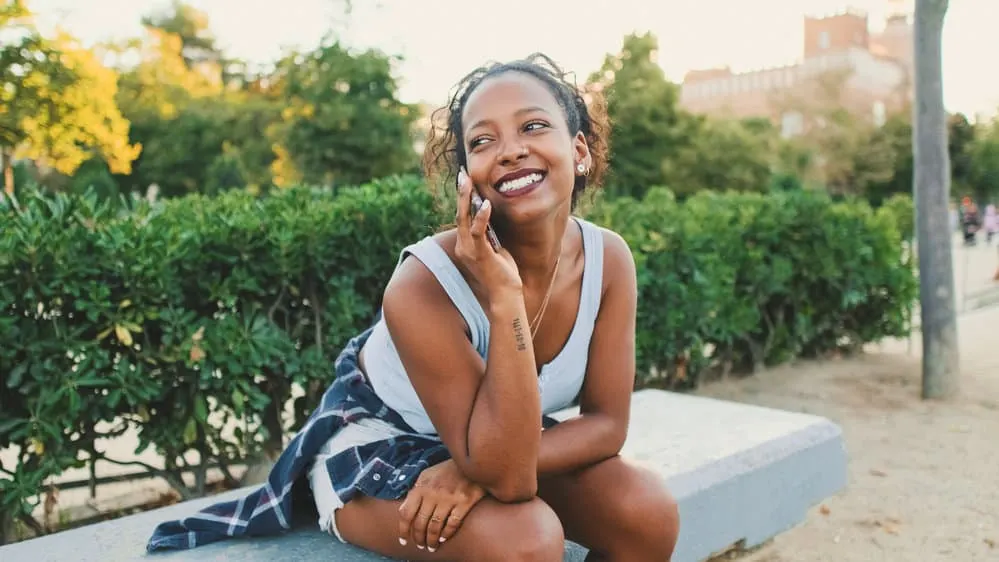 Vitamin A for Sebum Production and Cell Growth
Vitamin A, which isn't always regarded as a hair growth vitamin, plays a big part in the creation of hair. And it does so in a couple of ways, including:
Supporting sebum (scalp oil) production. When your hair and scalp are perpetually dry from a lack of sufficient sebum, split ends, dry hair, dry scalp, and other problems could surface. Vitamin A helps to prevent these issues.
Facilitates cell growth all over the body, including the cells in your scalp and hair follicles. With healthy hair follicles, you're more likely to grow healthy hair.
Vitamin A supplements sometimes get a bad rap because of the fact that they have caused hair loss in some. The key to avoiding hair loss with vitamin A is not to overdo it. You can get vitamin A from foods like:
If you fear that you're not getting enough of the vitamin in your diet, there are supplements out there. But be sure to take vitamin A supplements with caution and pay close attention to how your hair reacts.
How Much Vitamin A Do You Need for Hair Growth?
Since excessive vitamin A can lead to hair loss, it'd be wise to get educated on just how much vitamin A is too much. Health professionals have found that men should take in 900 micrograms of vitamin A daily.
For women, that amount is reduced to 700 micrograms daily. If you want to take vitamin A to address a deficiency, try your best not to surpass these recommendations.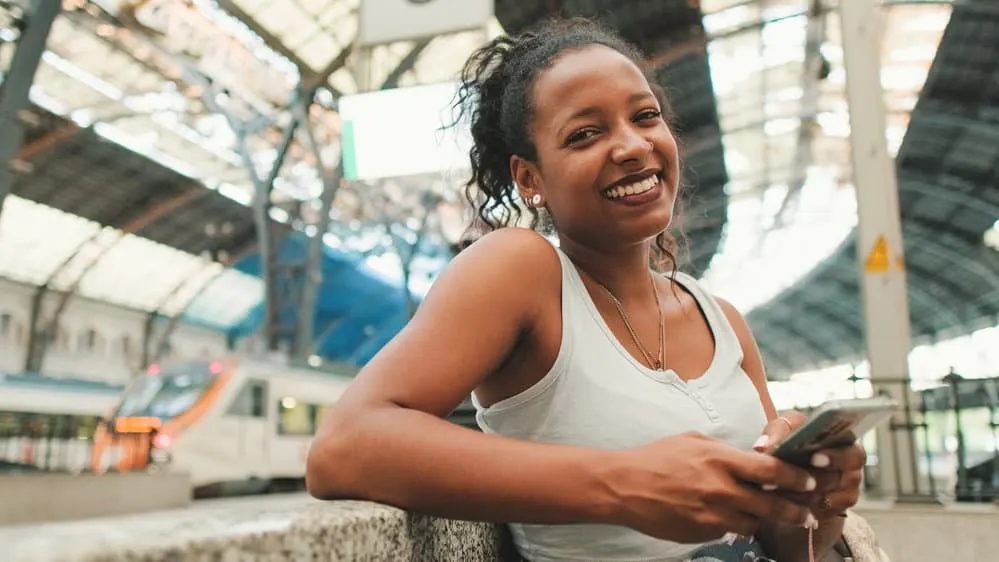 Vitamin D for Hair Follicle Stimulation
Understanding what vitamin D does for the hair is relatively easy. It stimulates the hair follicles to grow. When you don't have enough vitamin D in your diet via food or supplementation, your hair growth may stall.
In fact, many people who are deficient in this vitamin have developed alopecia.
So, if you are currently dealing with this scalp condition, it's a good idea to reach out to your primary care provider or a local dermatologist to see if a vitamin D deficiency could be the cause.
Another thing that vitamin D can do for the hair is reduce inflammation in the scalp, which indirectly protects your hair follicles from damage that could stall or stop hair growth.
You can get vitamin D in foods like:
Salmon
Beef liver
Fortified orange juice
Milk
How Much Vitamin D Should You Take for Hair Growth?
Health experts recommend that you should get 600 IU of vitamin D every day, regardless of your gender. This is considered the sweet spot, but if you go a little over, you shouldn't have negative health consequences to deal with.
Going way over the recommended vitamin D allowance could result in systemic issues like heart problems, nausea, and more.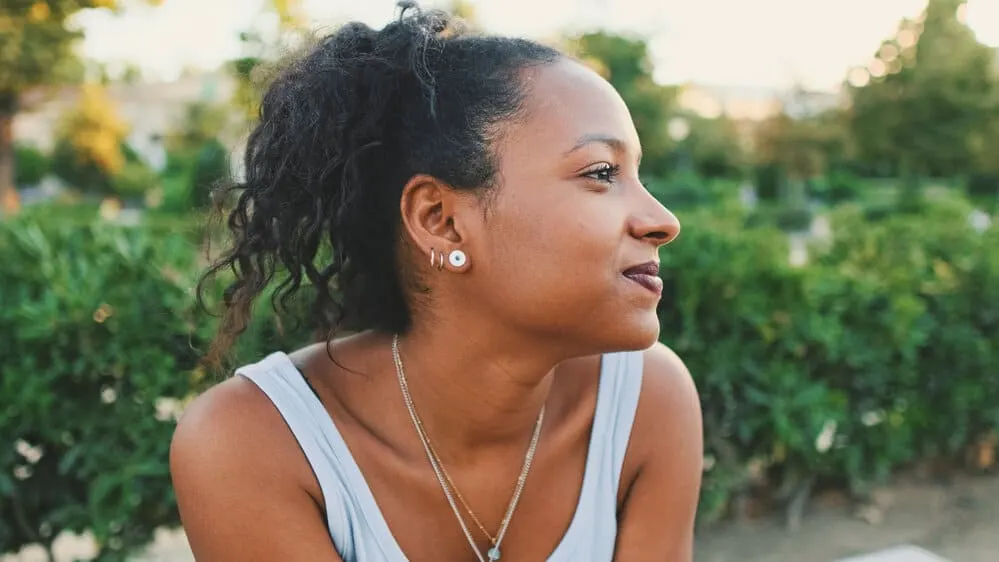 Vitamin E to Combat Oxidative Stress
Like vitamin C, vitamin E is incredibly important for continued healthy hair growth. Vitamin E helps to guard against oxidative stress, which can drastically and negatively affect the health of your scalp. So, you'd do well to ensure that you're getting enough vitamin E daily.
You can find vitamin E in a wide variety of foods, including:
Sunflower seeds
Pumpkin
Red bell pepper
You can also get yourself some vitamin E oil, which you can apply topically to your scalp daily. But if you want a more hands-off solution, supplements are available in various forms.
How Much Vitamin E Should You Take for Hair Growth?
For both women and men, 15 milligrams is the recommended dietary allowance for vitamin E. Of course, as we see with many other vitamin supplements, you'll find vitamin E supplements with doses way higher than 15 milligrams.
Unfortunately, going too far over the allowance of 15 milligrams can lead to serious health consequences – hemorrhaging is one of them. Doctors regularly urge patients not to take more than 1,000 milligrams of vitamin E for this reason.
Which Vitamin Is Best for Hair Growth?
If you're thinking about choosing just one vitamin to promote hair growth, we urge you to reconsider. Every vitamin we've mentioned up until this point makes a measurable difference in your hair and scalp health.
So, choosing one vitamin as "best for hair growth" is impossible. The best possible thing to do in this regard is to consume a balanced diet and try to get all of these vitamins daily. You don't want to neglect any of these vitamins.
With that understanding, if you suspect you're deficient in a hair growth vitamin, it would make sense to prioritize that vitamin to resolve that deficiency.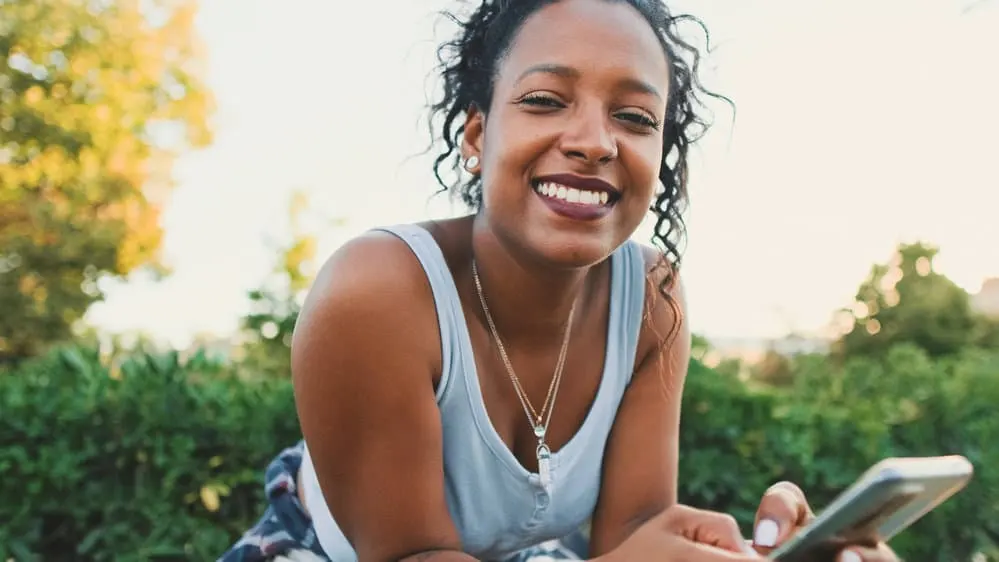 Which Vitamin Deficiency Causes Hair Loss?
As you may have gathered, vitamin deficiencies can lead to hair loss. Theoretically, being deficient in any vitamin that plays a substantial role in the hair growth cycle can cause hair loss. But if we're only considering formal studies, the three main vitamin deficiencies that cause hair loss are vitamin D, vitamin B12, and vitamin B7 (biotin).
Does Hair Loss From a Vitamin Deficiency Grow Back?
When it comes to vitamin deficiencies, many wonder whether addressing the deficiency will result in an improvement in hair growth. The answer is "sometimes."
For instance, if a vitamin D deficiency is the cause of your hair loss, you should see increased hair growth when you take in more vitamin D. And the same goes for biotin.
But what happens a lot of the time is that, although vitamin D has been linked to hair loss, there are many other influences that could be to blame for thinning hair and hair loss.
So, if the vitamin D deficiency wasn't the only culprit behind your declining hair growth, getting more of that vitamin in your diet won't give you the hair growth results you're looking for.
Do Hair Growth Vitamins Actually Work?
Hair vitamins are touted as hair growth miracles, and thousands of people try them in pursuit of longer, thicker hair, whether they have a vitamin deficiency or not. But do they actually work?
There have been no official studies showing that hair vitamins can actually deliver on their hair growth promises. But if you look at anecdotal evidence, it's a different story.
Many have used hair vitamins, like Hairfinity, and emphatically swear that it saved their hair or stimulated serious growth.
What medical experts do agree on is that certain hair vitamins can help if you do indeed have a deficiency in a vitamin necessary for healthy hair growth (like one of the vitamins we mentioned earlier).
Still, you're not guaranteed to see astronomical growth due to the nature of bodily differences. Everyone is different, so you may not react the same way to a vitamin that your friend or favorite YouTuber did.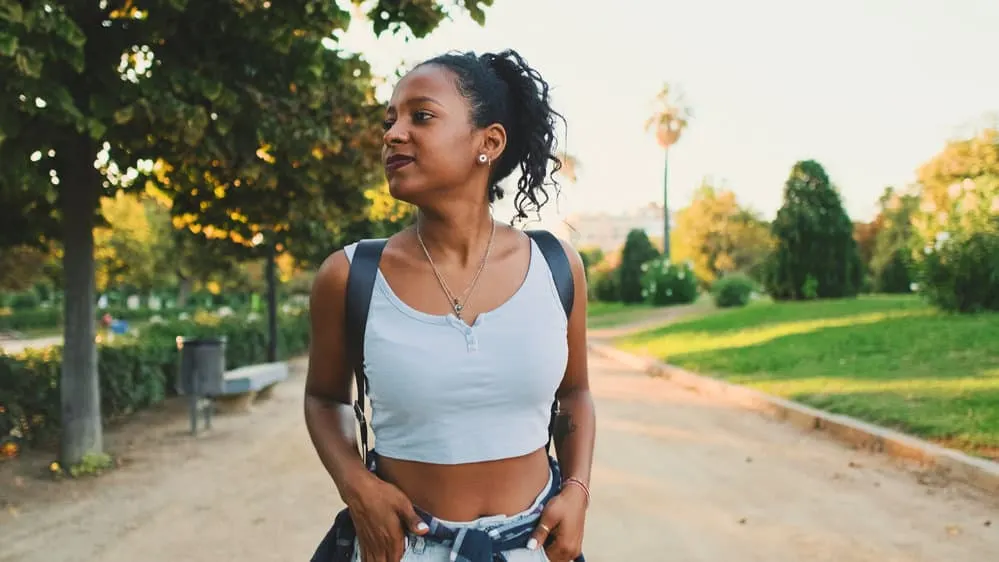 Hacks to Get More Hair-Healthy Vitamins in Your Diet
If you're not into supplements, you might wonder just how you're going to get enough hair vitamins in your diet. We're not afraid to tell you that it can be difficult to do so.
But there are some hacks you can use to get more hair-healthy vitamins into your diet, and we've included them below:
Eat a wide variety of foods. Due to your own unique tastes, you may gravitate towards a small number of foods. That's completely normal. But try your best to get a variety of foods in your diet. Doing so will make it easier to keep your vitamin levels balanced and stave off deficiencies. At a minimum, eat leafy green vegetables, berries, eggs, milk, meat, fish, sweet potatoes, and your favorite nuts and seeds. According to healthcare experts, restrictive dieting is one of the main causes of vitamin deficiencies. So, even if you are on a diet, try not to restrict the types of food you eat whenever possible.
Look at your food labels. We've gone over some of the best vitamins for hair growth. Now, it's your turn to do a little research on the foods you have in your kitchen. Take a look at the nutrition facts on the packaging of the foods and drinks you normally consume. If you notice that you're missing one or more of the vitamins we mentioned earlier, see which foods you can switch out for more nutrition-dense ones.
Take your time. It's easy to become overwhelmed when making dietary changes, so have patience with yourself and switch foods out one and a time. You don't have to do a complete overhaul all at once. Taking your time can make the process much more bearable.
Signs You Might Have a Vitamin Deficiency
If you suspect that you might have a vitamin deficiency, you may be tempted to go and pick up a supplement right away, but that's often not the best choice. Before you begin feverishly searching for vitamins, take a moment to see if you might actually have a vitamin deficiency.
Here are some of the most common signs:
Vitamin C

Irritability
Body weakness
Aches and pains

Vitamin B7 (biotin)

Cracked lips, especially in the corners
Dry skin
Hair loss
Tiredness
Difficulty falling or staying asleep
Glossitis (painful magenta tongue)
Depression

Vitamin B-12

Stomach problems (indigestion, appetite loss, diarrhea)
Heart palpitations
Headaches
Tiredness
Vision problems
Shortness of breath

Vitamin A

Difficulty seeing at night
Difficulty conceiving
Face and body breakouts
Dry eyes and skin
Slow or problematic wound healing

Vitamin E

Loss of muscle control or muscle weakness
Trouble with your vision
Weak immune system
Arm and leg numbness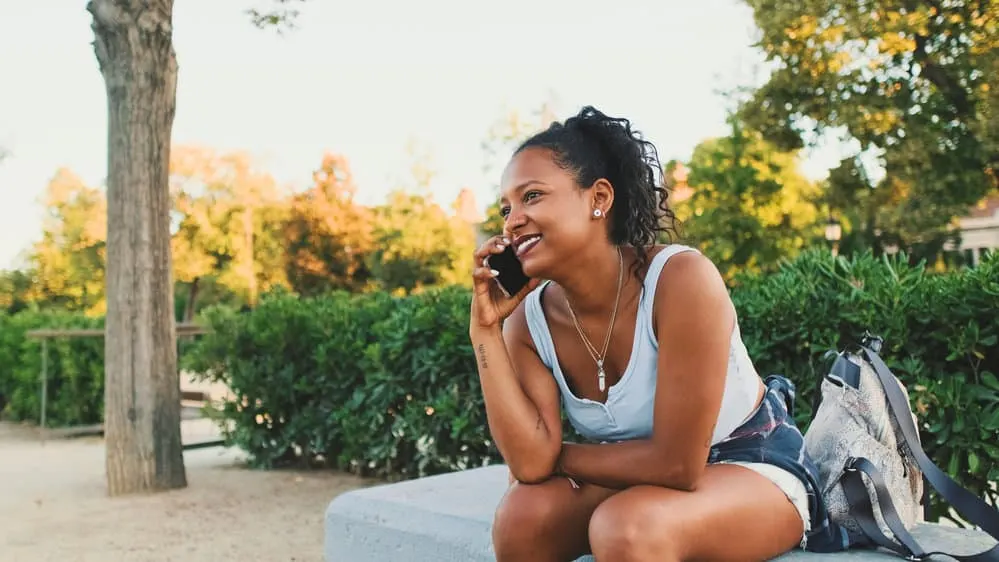 Minerals for Hair Growth
Up until this point, we've focused on vitamins for hair growth, but they aren't the only dietary factor to consider if you want to grow your hair out. Like vitamins, certain minerals are instrumental in the hair growth process. And we'll go over the main ones in this section.
Iron for Scalp Blood Circulation
Iron is a fundamental mineral for hair growth, and without it, you can't possibly grow healthy hair. The mineral helps with scalp blood circulation so that your hair follicles have the nutrition they need to grow hair.
Without sufficient iron, you could definitely develop hair loss.
Just like the vitamins we explored earlier, iron can be found in the foods you eat every day. Here are some of the most iron-rich foods out there:
Beans
Leafy green veggies
Seafood
Peas
Iron-fortified cereals
In the case of an iron deficiency, you could develop a plethora of problems, including hair loss. Thankfully, if your hair loss is due to an iron deficiency, you can turn it around with mindful eating or supplements.
How Much Iron Do You Need in a Day?
The ideal daily iron intake depends on the person. The average male or postmenopausal woman should have about 8 milligrams per day. Premenopausal women need almost twice that – about 14 milligrams a day.
Zinc for Hair Follicle Strength
In addition to iron, you should ensure that you're getting enough zinc in your diet. Why? Zinc helps with hair follicle strength, and without it, you could end up seeing much more hair in your brush.
Hair loss has been found to be related to zinc deficiencies in some cases.
Wondering where you can find zinc-containing foods? Here are some of the main sources of zinc you should be on the lookout for:
And, of course, if you're not into these foods and aren't interested in seeking out alternative zinc-containing foods, you can get your zinc in supplement form.
How Much Zinc Does a Person Need in a Day?
The amount of zinc you need in a day will depend mostly on your gender. If you're a guy, you should aim for 11 milligrams of zinc per day. Women who aren't lactating won't need as much as guys do – 8 milligrams. Lactating women will need about 11-12 milligrams of zinc.
Iodine
Iodine is a mineral that most people have never heard of, and those who have probably don't think about it much. But, as it says on your salt container, it is a necessary nutrient.
Iodine is responsible for the development of the hormones that facilitate hair growth. If you don't have enough iodine in your diet, you can become deficient and start to see some very startling changes in your hair.
Some of them include weakness, breakage, and hair loss overall. You may not have been aware, but iodine is in many foods that you probably already eat on a regular basis, including:
Tuna
Cod
Iodized salt (table salt)
Dairy products
There are also iodine supplements you can look into if you'd like. These supplements usually contain sodium iodide or potassium iodide.
How Much Iodine Does a Person Need Daily?
If you want to avoid an iodine deficiency, shoot for 150 micrograms of the mineral per day. If you're pregnant or breastfeeding, you'll need more – around 250 micrograms.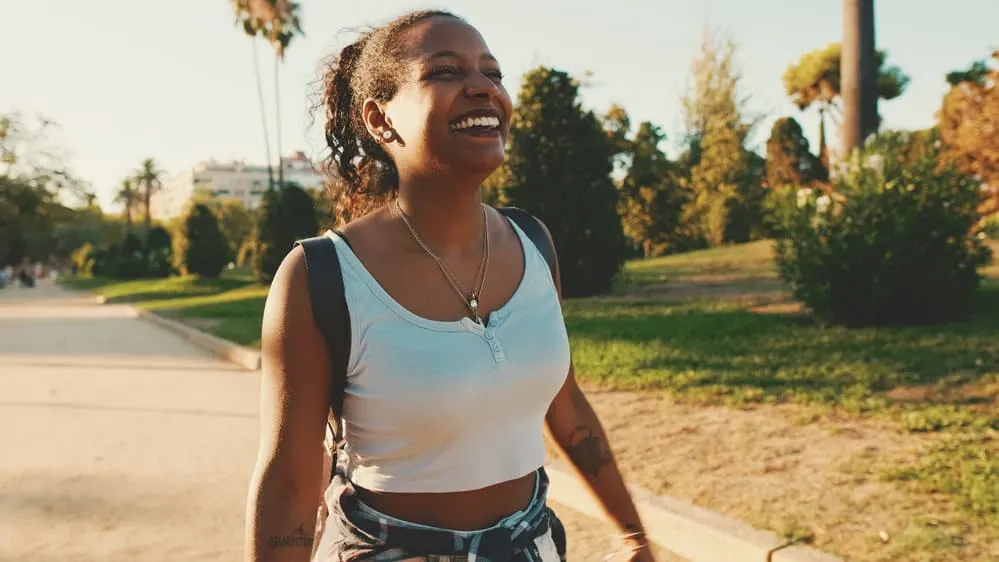 Top 3 Hair Growth Supplements
We've gone over the top vitamins and minerals you need for healthy hair growth, and we've highlighted where you can find them in food. But for those who need to get their vitamins or minerals elsewhere, this section will be helpful.
We'll go over the top 3 hair growth supplements you can find online and tell you everything you need to know about them.
Berg's All-in-One Hair Growth Vitamins for Men & Women
Dr. Berg's is one of the highest-rated hair supplements online. It's specifically formulated for both men and women, regardless of age.
It contains almost all of the hair growth vitamins and minerals we've been focusing on in this article – vitamin D, biotin, zinc, iron, etc.).
And it doesn't contain outrageous amounts of any one vitamin or mineral. The supplement is in vegetable capsule form, and you get 90 of them in one bottle. You'll take two capsules daily.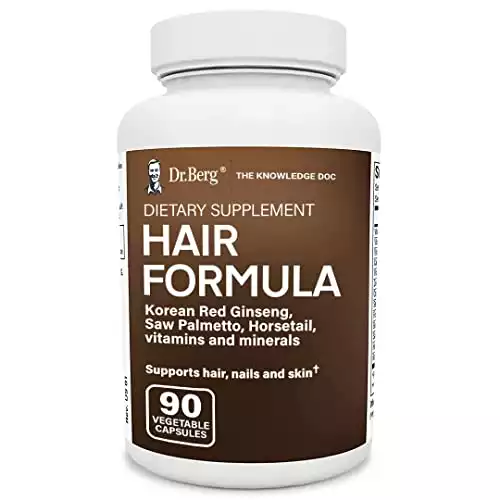 FoliGROWTH Hair Growth Supplement for Thicker Fuller Hair
FoliGROWTH is another great supplement to consider. Like Dr. Berg's supplement, it contains many hair growth vitamins and minerals. Its capsules contain vitamin A, vitamin C, vitamin D, biotin, vitamin B12, and more.
What's more, is that this supplement is recommended by the American Hair Loss Association.
So, you can rest assured that you're getting the nourishment you need to help your hair thrive. To use the supplement, you'll take two capsules in the morning and one capsule in the evening; you get 90 capsules in one bottle.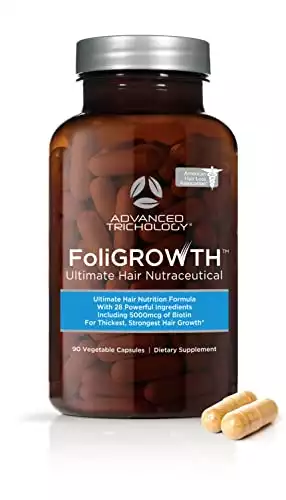 HUM Hair Sweet Hair: Hair Growth Supplement
If you want to get the benefits of hair growth vitamins without having to swallow a big pill, you can try these gummies. They contain several vitamins and minerals to give your hair the nourishment it needs to grow thicker and longer.
Zinc, vitamin B12, and biotin are just a few. The gummies are gluten free, vegan, and non-GMO. If you go for this listing at the above link, you get 180 gummies. The recommended daily dose is two gummies with or without food.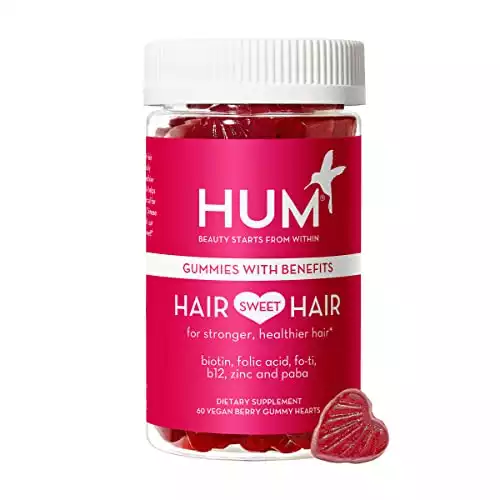 Should You Take a Supplement for Hair Growth?
Supplements are often used to fill gaps in your diet and ensure you're getting the nutrition you need. If you'd like, you can try a supplement under a doctor's supervision for a few months and see if it makes a difference in your hair.
Most people don't experience horrible health outcomes from trying out a supplement, but it's always a good idea to talk to your doctor before making dietary changes.
While you're taking the supplement, it can be helpful to track your progress. Take photos of your hair before starting the supplement, and use a soft tape measure to measure your hair growth in a few designated areas of your head to keep the results consistent.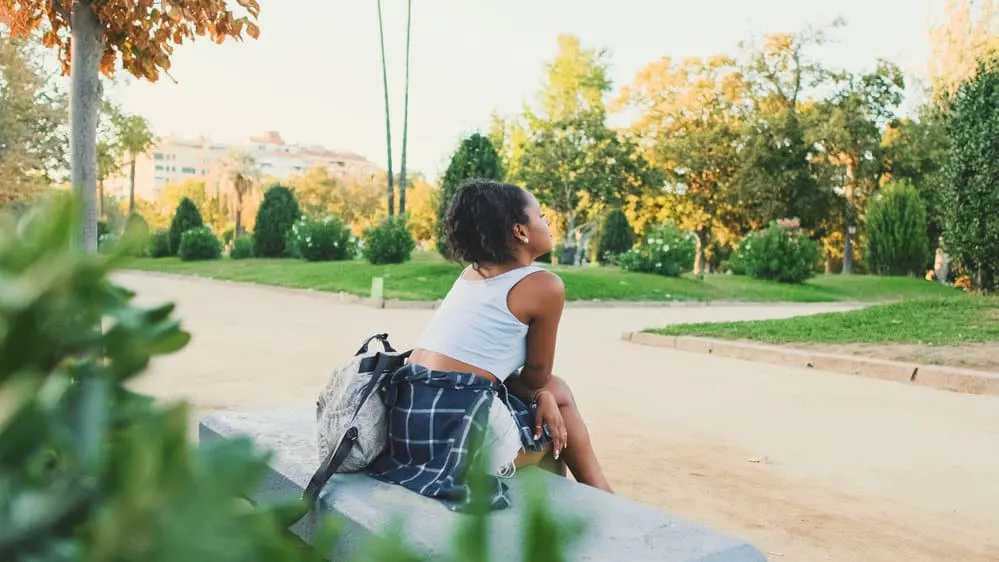 Don't Forget That Vitamin Deficiencies Are Not the Sole Cause of Hair Issues
It's really easy to get caught up in the thought that your hair loss or slow growth is due to a vitamin deficiency. But it's important to remember that vitamin deficiencies are only the culprit some of the time.
Here are some other causes of hair loss that you should consider:
Alopecia areata – A condition where your immune system mistakenly targets and damages your hair follicles.
Scalp infection
Certain medications
Postpartum hair loss – Hair loss that occurs after having a baby.
Chemical hair treatments – Relaxers, curly perms, hair color, and bleach can all lead to hair loss.
Tight hairstyles – Any hairstyle that pulls on your scalp can cause hair loss.
Hormonal issues or instability
Take a look at your whole health picture, preferably with a doctor or dermatologist, if you're not able to pinpoint why your hair isn't thriving. Only then will you be able to take meaningful steps to fix the problem.
So, there you have it – everything you need to know about vitamins for hair growth. We hope you found all the information you were looking for, and we wish you the best with your hair growth goals!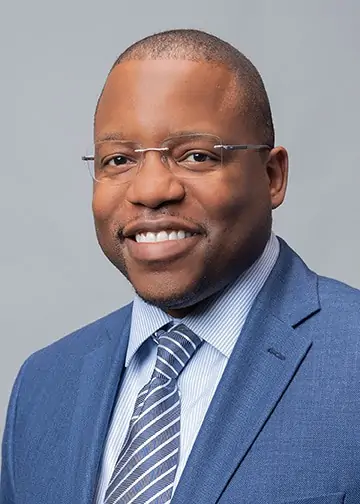 Kenneth Byrd, with a BS in Accounting and Management Information Systems and an MBA from the University of Alabama at Birmingham, has over 15 years of experience and is a recognized authority in hair care. Co-founder of Curl Centric® and Natural Hair Box, Kenneth has dedicated himself to promoting ethical and scientifically-backed hair care practices. Rigorous editorial guidelines, industry recognitions, and features in numerous media outlets evidence his expertise. Kenneth's commitment to transparency, quality, and empowerment has positioned him as a trusted voice in the field, empowering readers to confidently embrace their natural beauty.